Ready to be wined, dined, and 7.62×39-ed?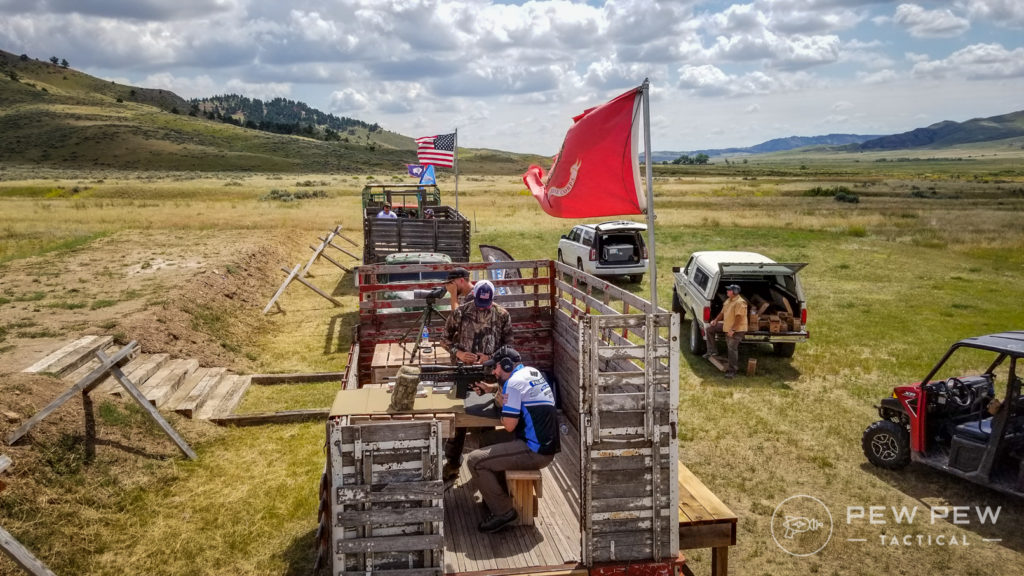 I review (unsolicited) the High Bar Homestead shooting lodge from my experiences as an invited writer covering Palmetto State Armory's new 9mm AK pistol…the AKV.
That sneak peak is coming soon!
If you're lucky enough to go to HBH for an event or course…you're in for a treat…
Table of Contents
Loading...
Location
It's kinda in the middle of nowhere…Gillette, WY.
Fly in on a small mudskipper and hold onto your lunch…but then you're treated to a 45 minute dirt-road drive through God's country that's teeming with wildlife.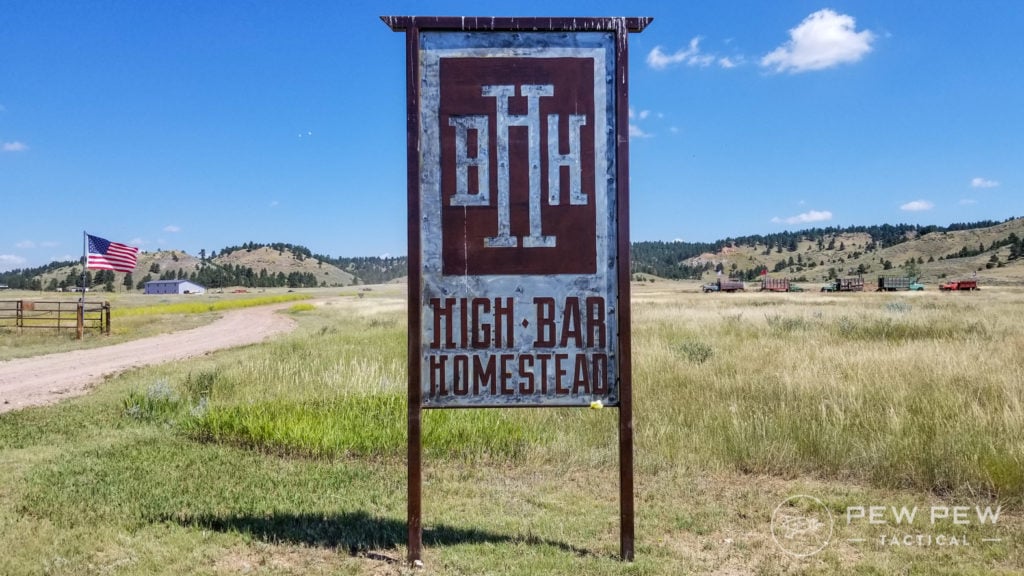 I lucked out with perfect weather for the daytime.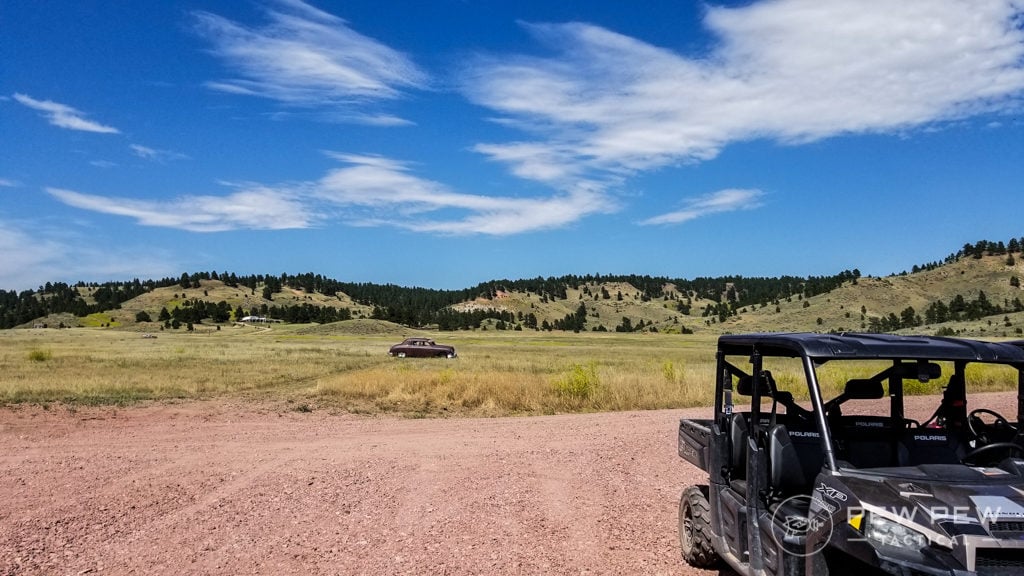 Although it is refreshing to be able to see a storm rolling in at night…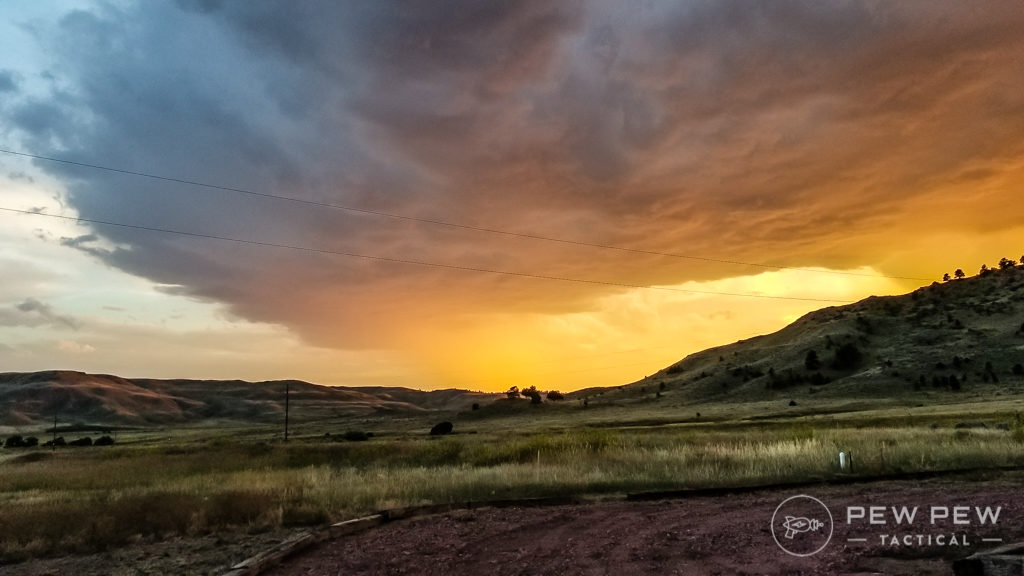 Amenities
The main lodge is stealthily unassuming from the outside…but the inside is beautifully decorated for some awesome made-for-Instagram angles.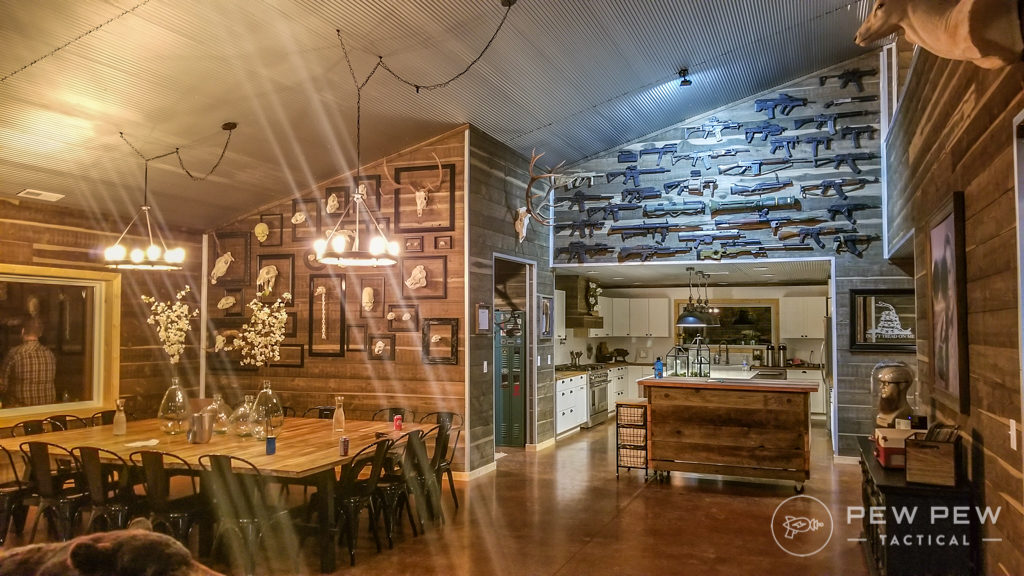 And places to relax.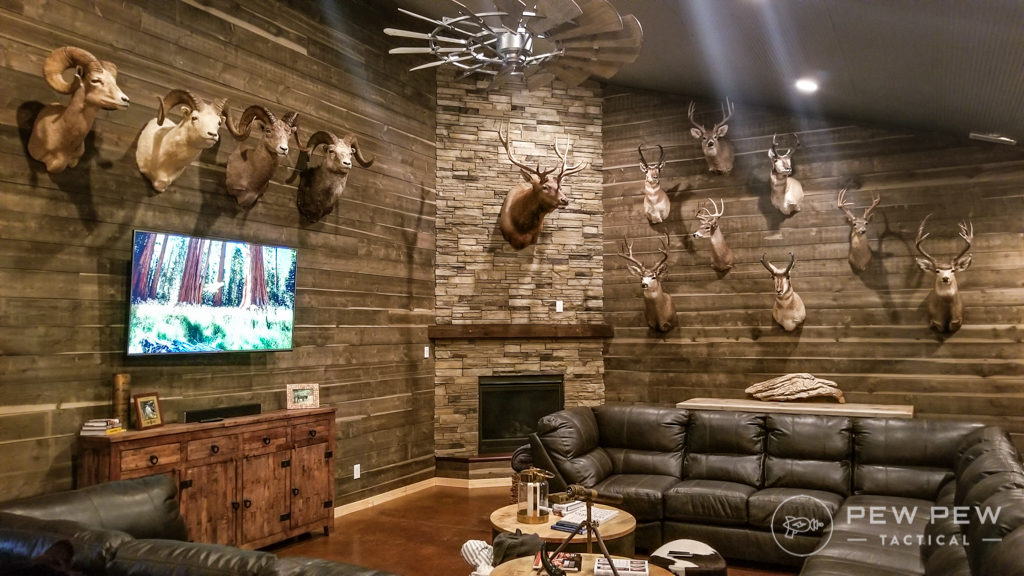 If you're here…you're here to shoot.  So don't expect 5 star accommodations.  But it's still pretty darn good.
My living quarters were two sets of bunk beds that had comfy mattresses.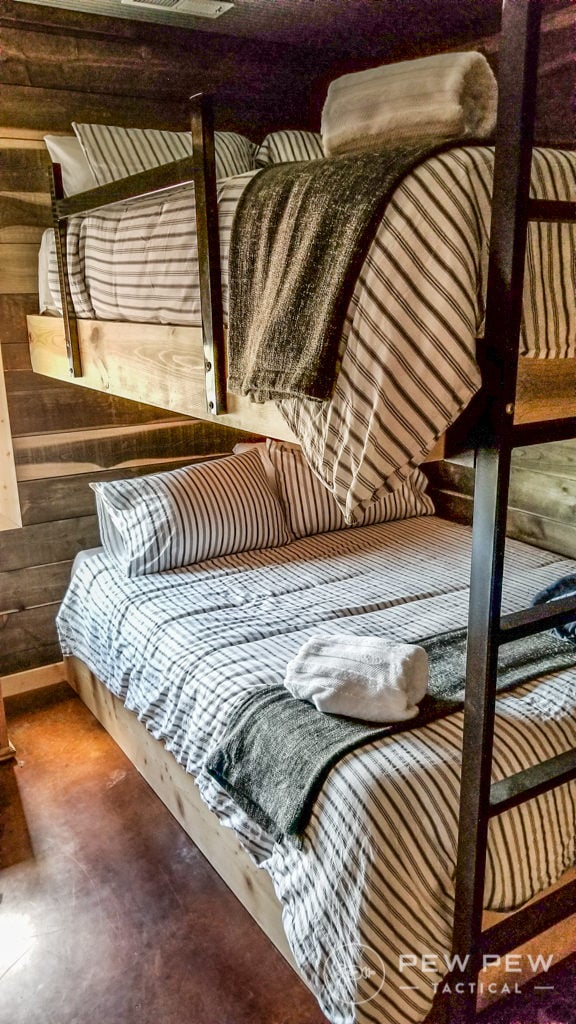 Two of these rooms share one simple bathroom but I was lucky that it wasn't a full house.
Water has a sulfur smell to it but you quickly get used to it.  And hey…it costs extra in some places!
Enough about the creature comforts…where do you shoot?
Shooting
There's…a lot of shooting ranges.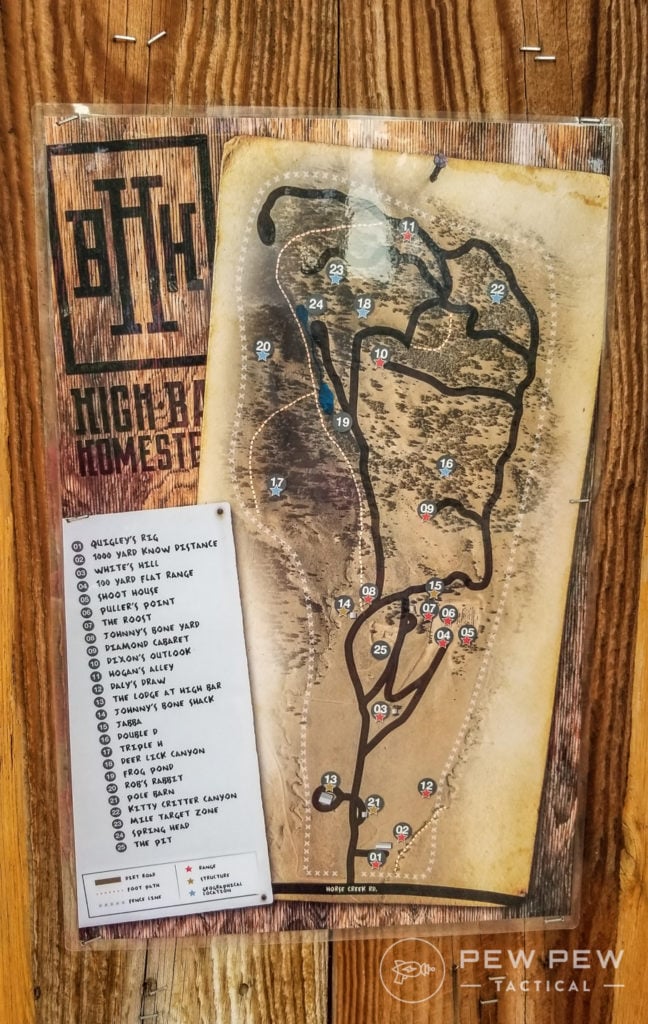 And even more places to take great photos.  Plus a barn to display dozens of guns.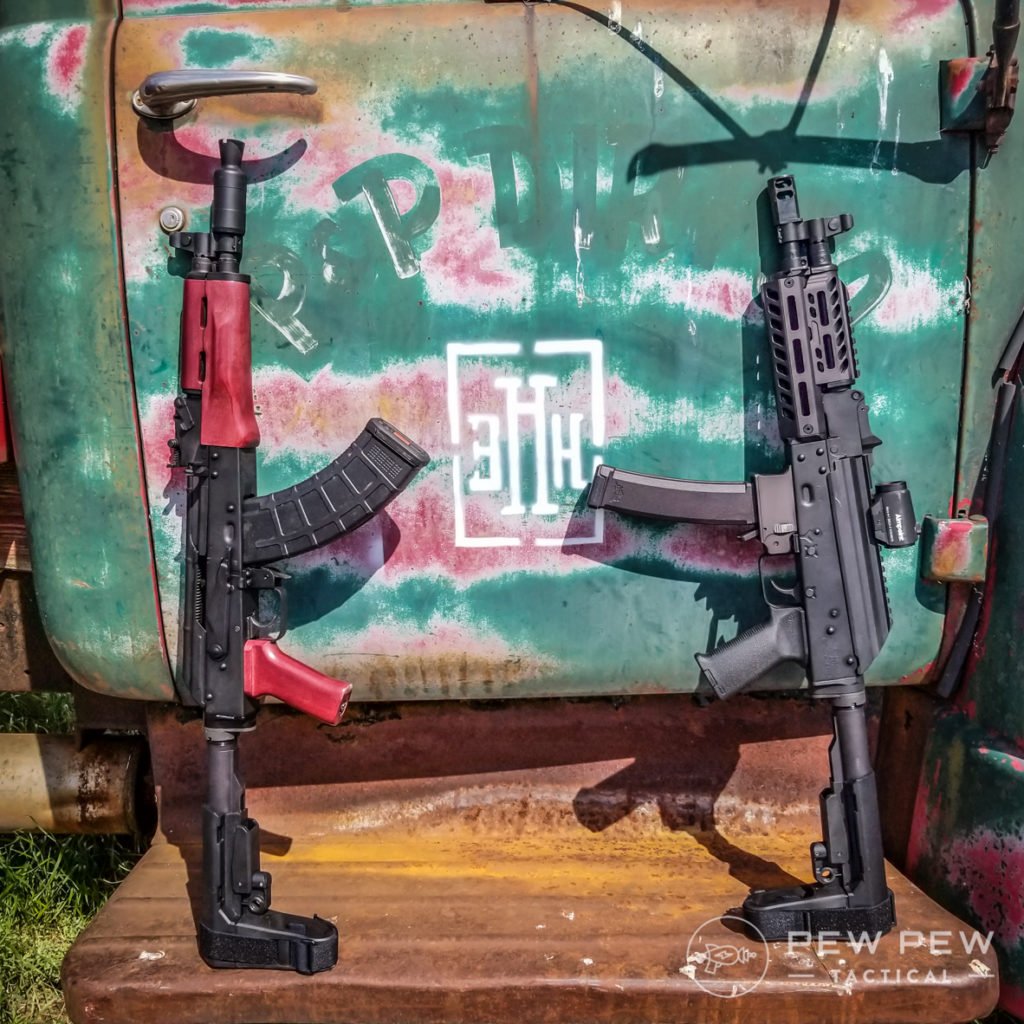 We started off at a 100 yard range with steel.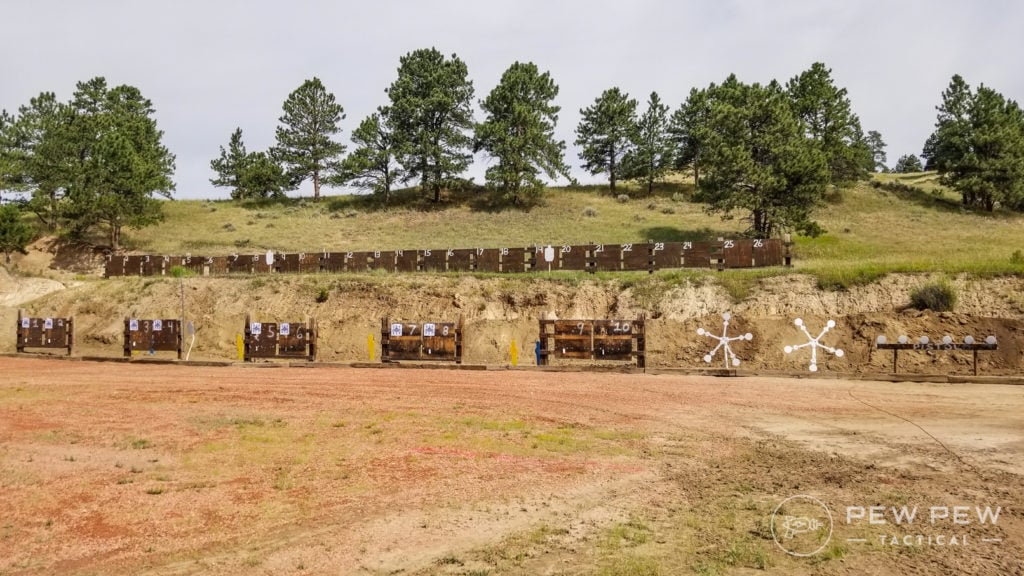 I had a blast with PSA's AKV.
And also their 1911.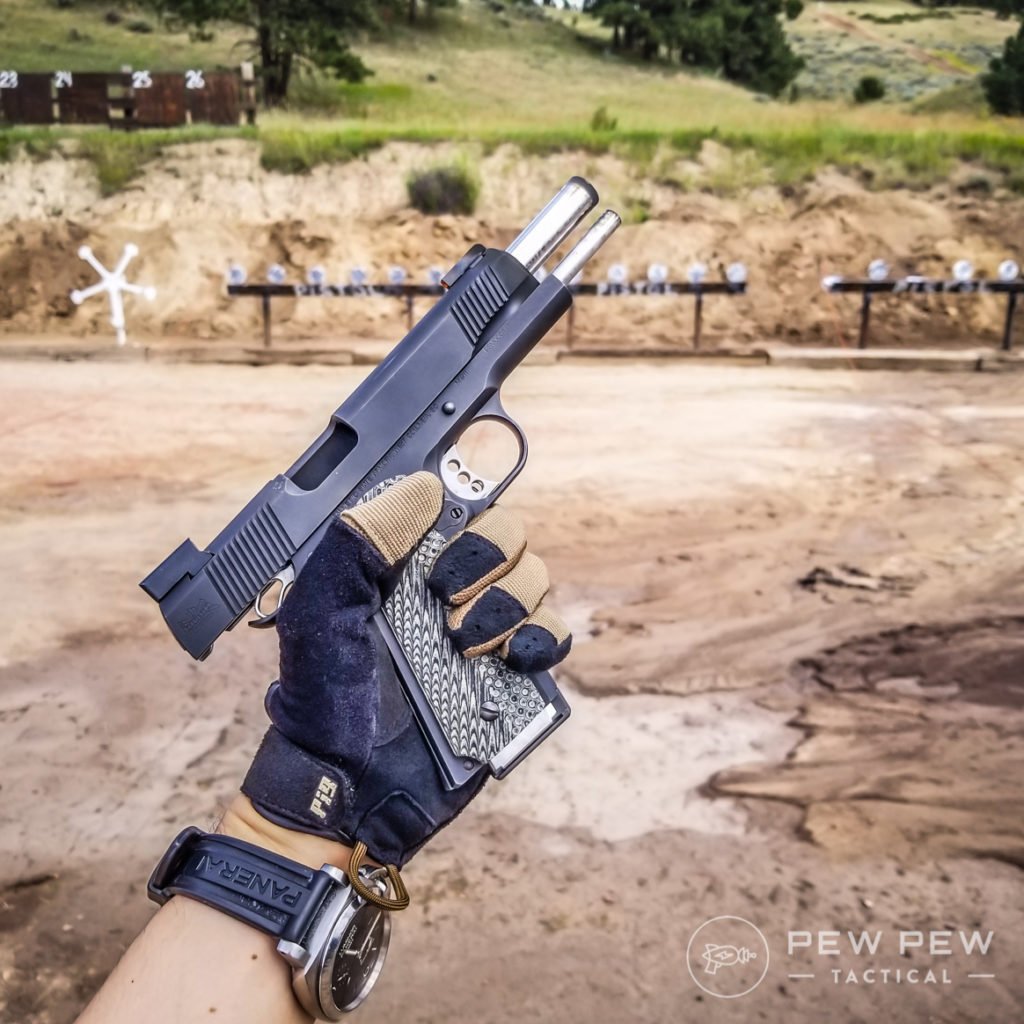 After some time at 100 we stepped back to 200 and stretched out the rifle calibers.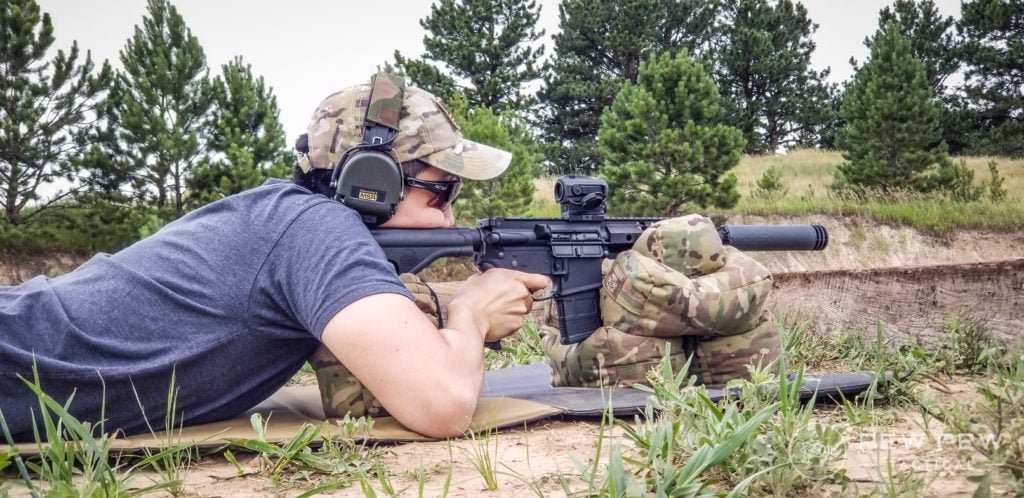 Then everything turned into a blur when we did a run & gun…with the prize being a new AKV when they are released in September.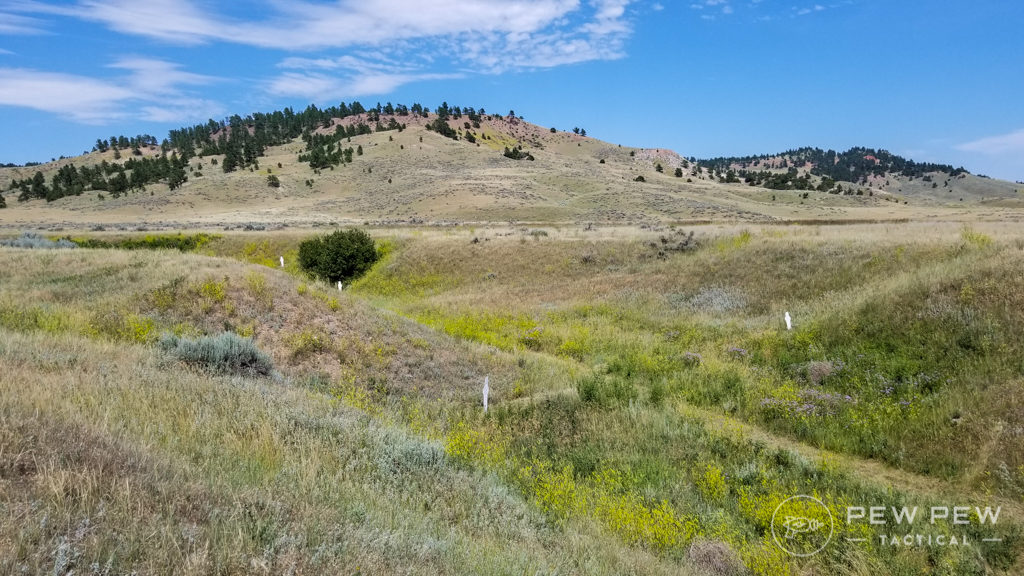 250 yards, 16 targets, and 5000 feet elevation ain't easy!
Then we REALLY stretched out the rifles with HBH's 1000 yard known distance range.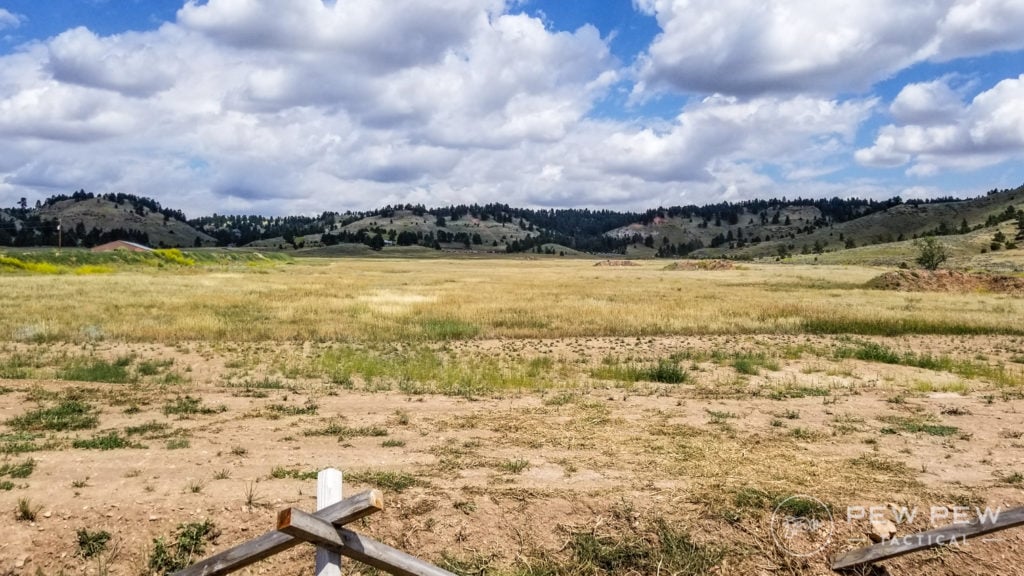 Shooting platforms are old trucks.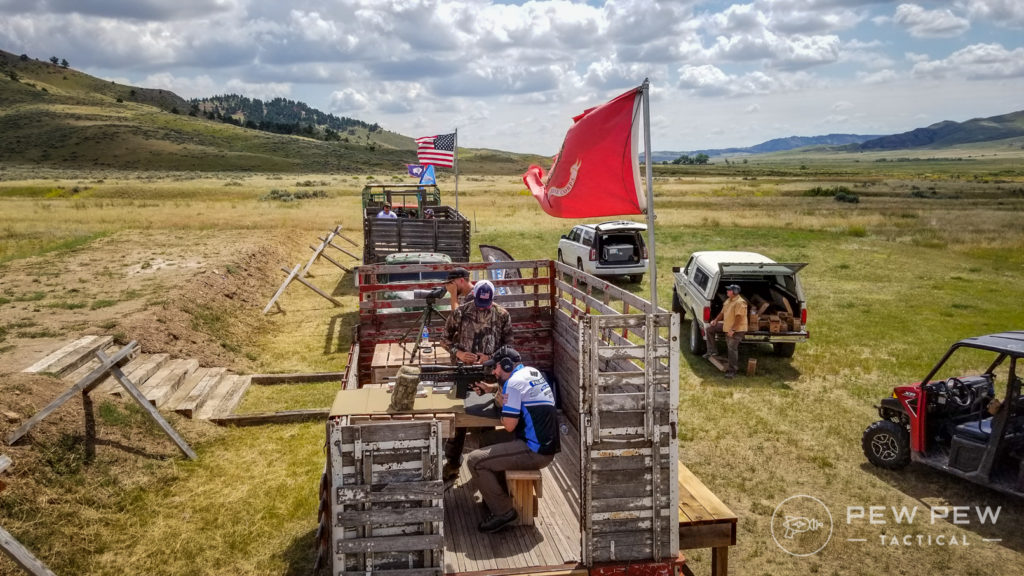 It was very satisfying to hit the 1000 yards target with the 6.5 Creedmoor and .224 Valkyrie.  Other people more easily than myself!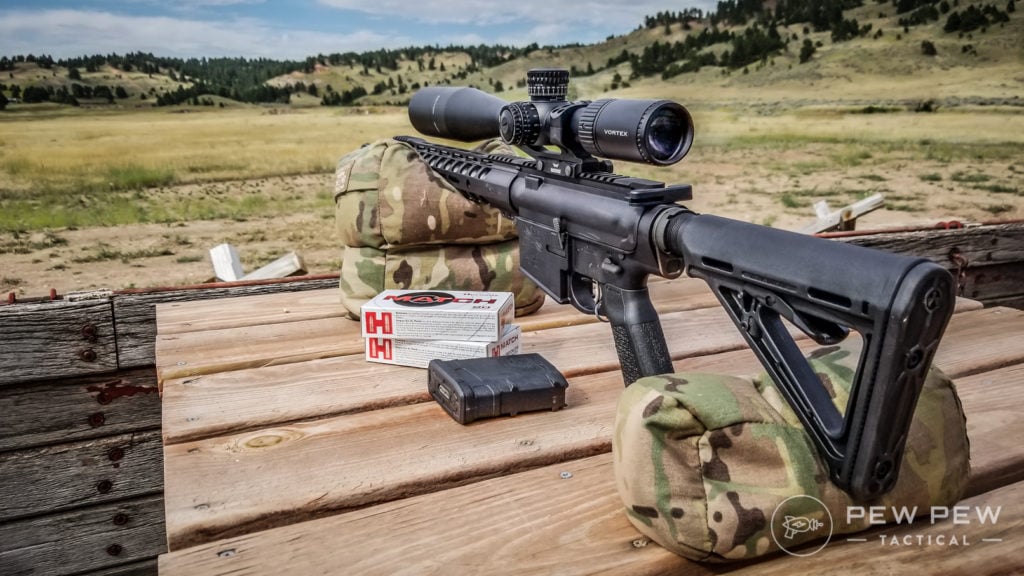 Keep in mind if you have highly tuned rifles that the differences in elevation, humidity, and temperature might mess stuff up.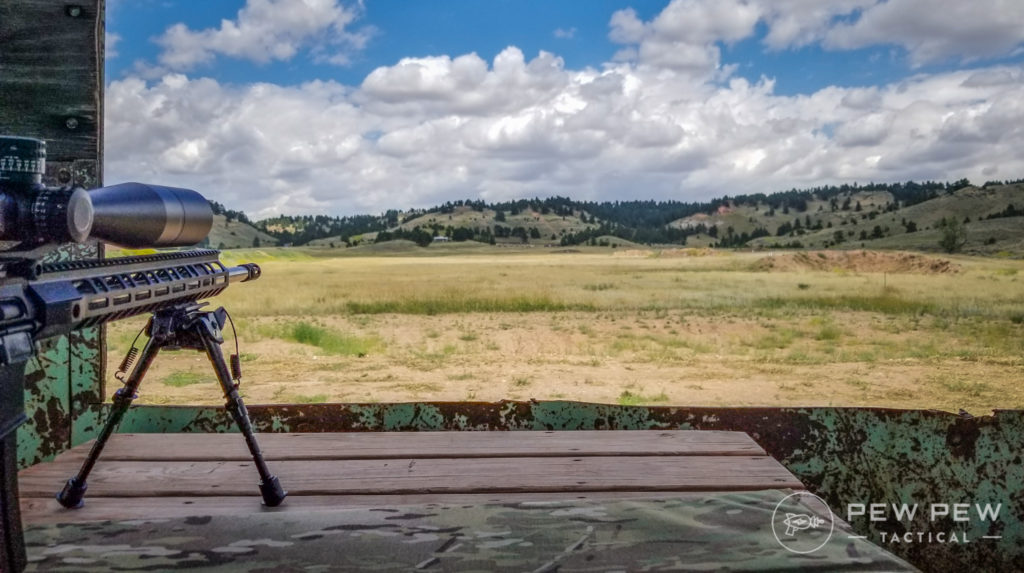 1000 yards too easy?  There's also 1250, 1600, and 2000 targets for you to send it.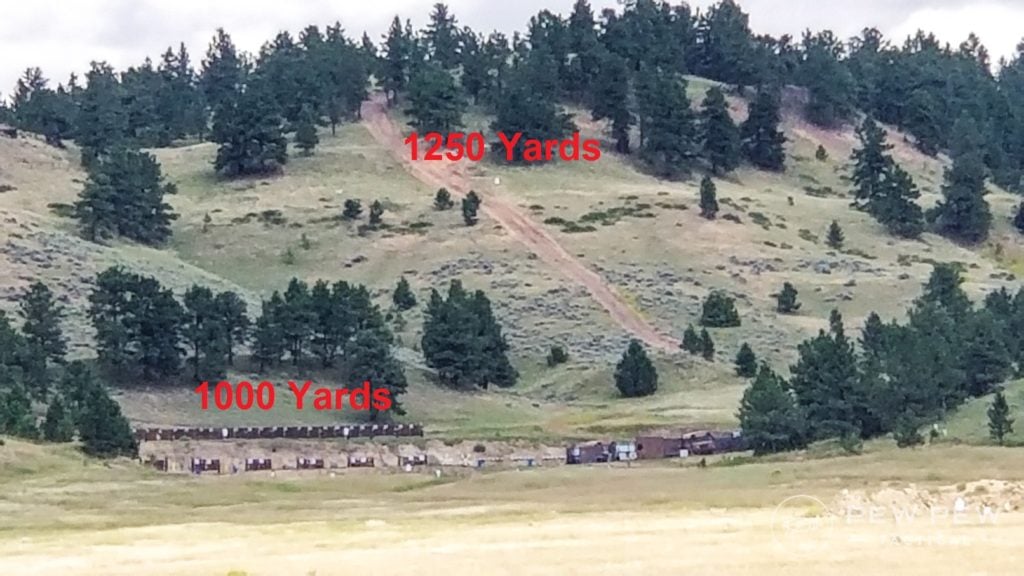 Do I smell a brand new profile picture?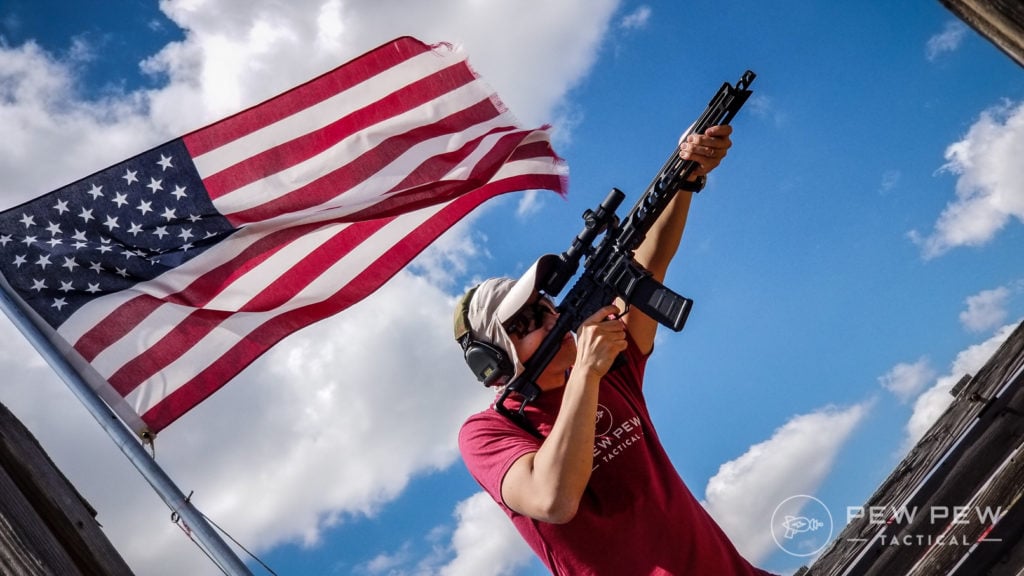 We spent two sessions at the long range but also hit up several spots up 400 yards unknown distance.  Tank traps definitely take some getting used to…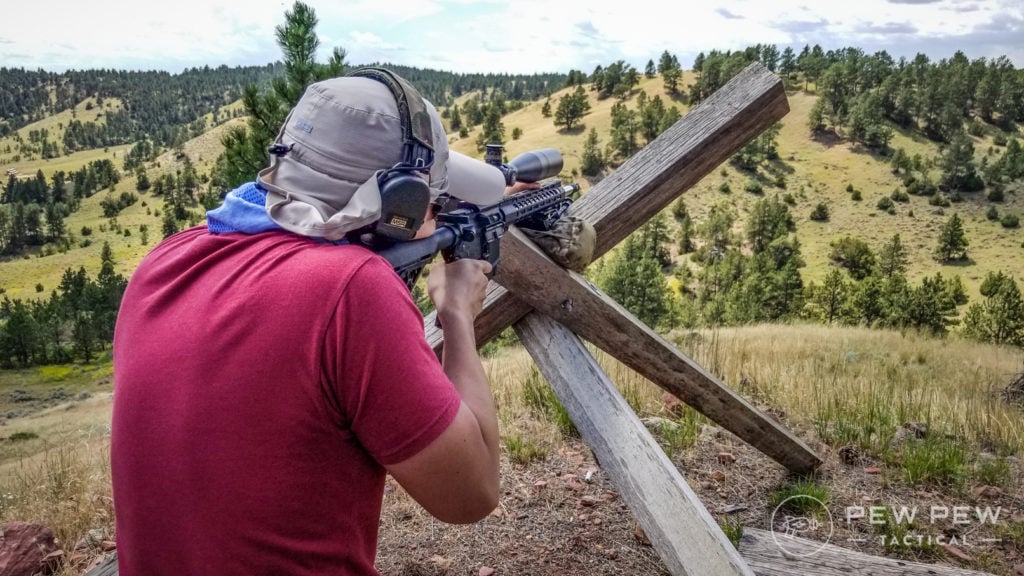 And how about a 20 room shoot house?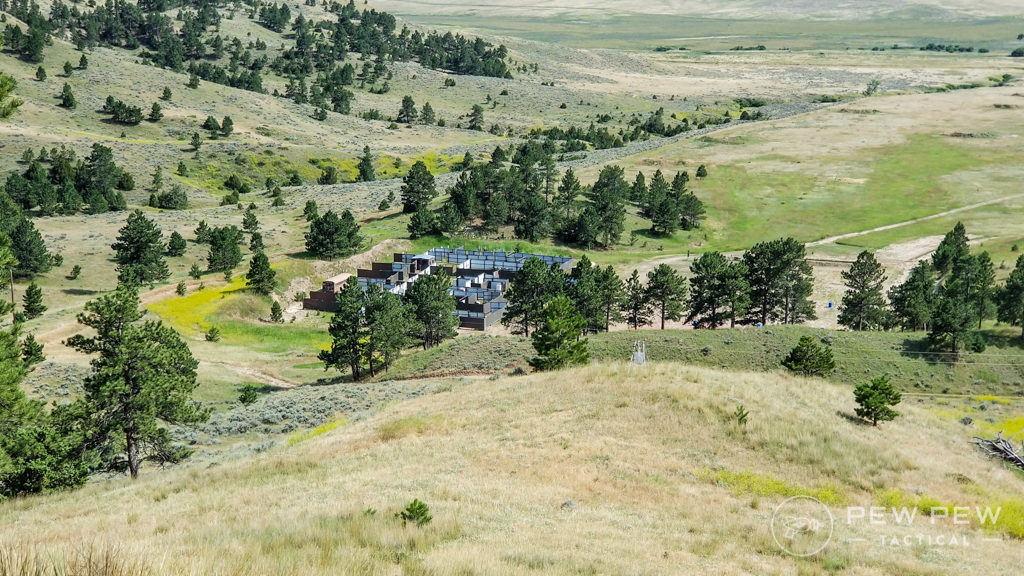 We went PCC so only had the targets on the outside of the shoot house.  But boy was it fun…
Even after 2 full days of shooting…we barely scratched what HGH had to offer.
Food
This gets its own section thanks to the delicious cooking of Tex.  My only regret is that my food photography and plating are not worthy.
Boom!  Gumbo time…perfect after some morning shooting.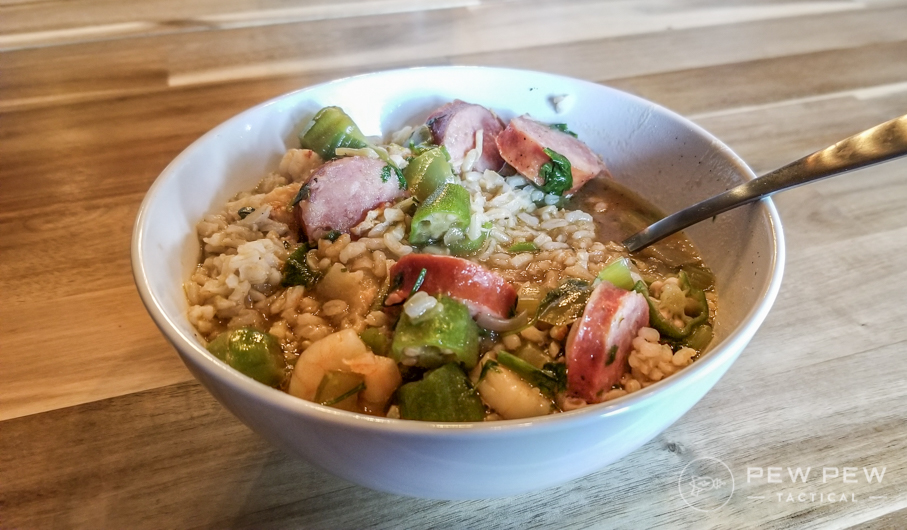 And how about some garlic bread grilled cheese?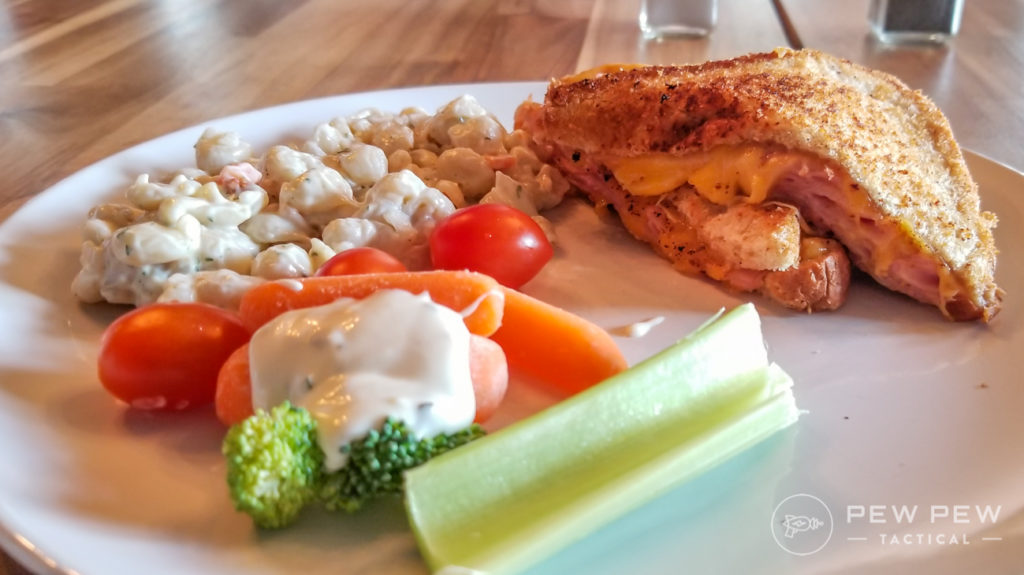 Or some out-of-this-world steak…grilled in a truck!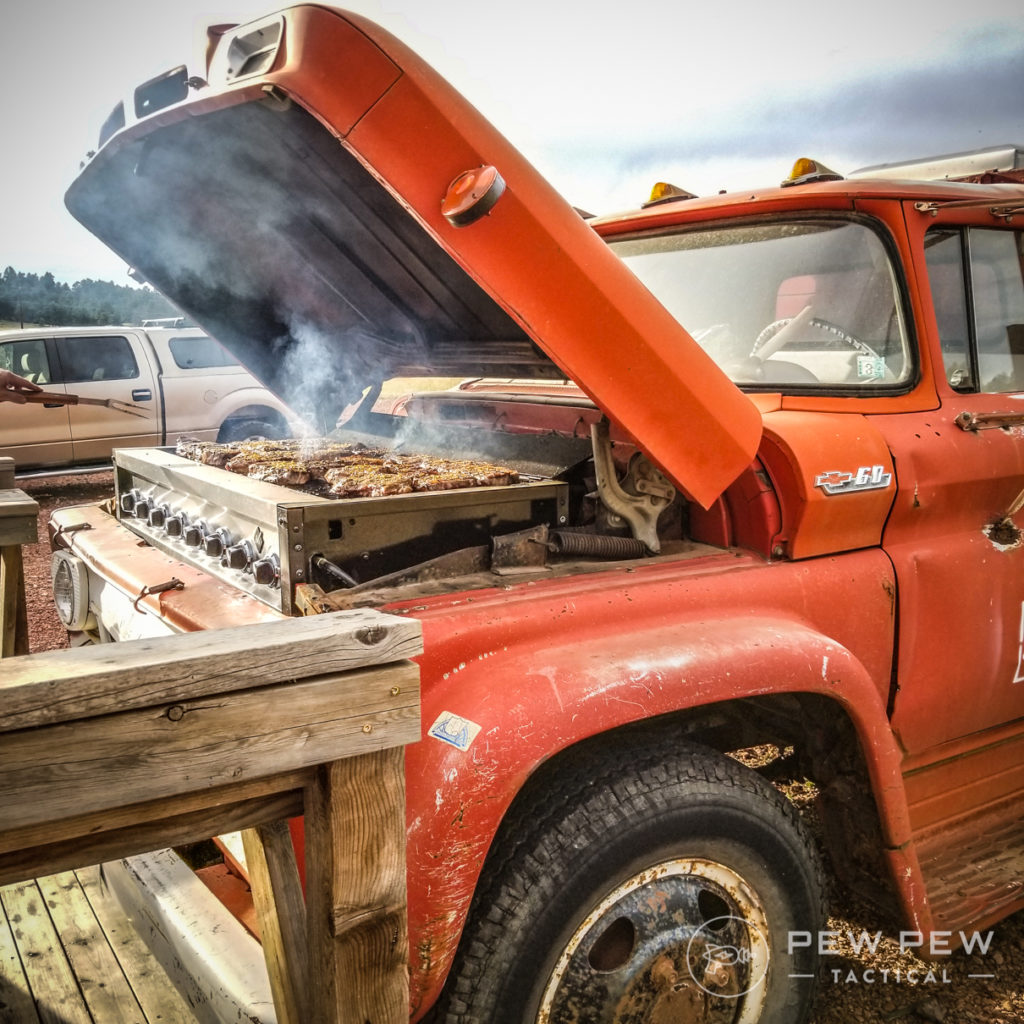 Or my favorite breakfast the entire trip…Tex's take on huevos rancheros.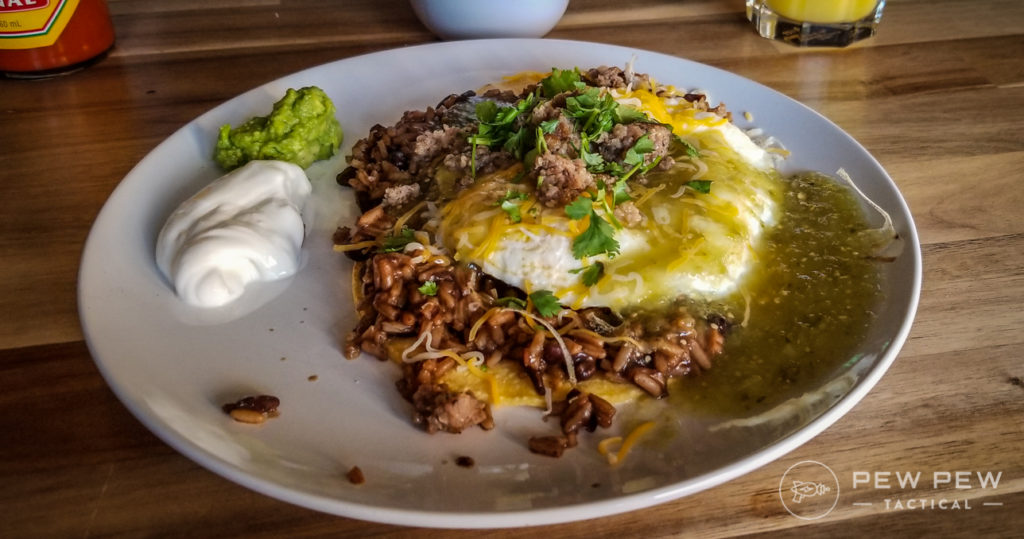 And to cap it all off…a low-country boil where I learned that you never want the end position.
Tex and his crew also never let you put your own plates away…maybe so they can hog the kitchen view that looks straight out of a painting.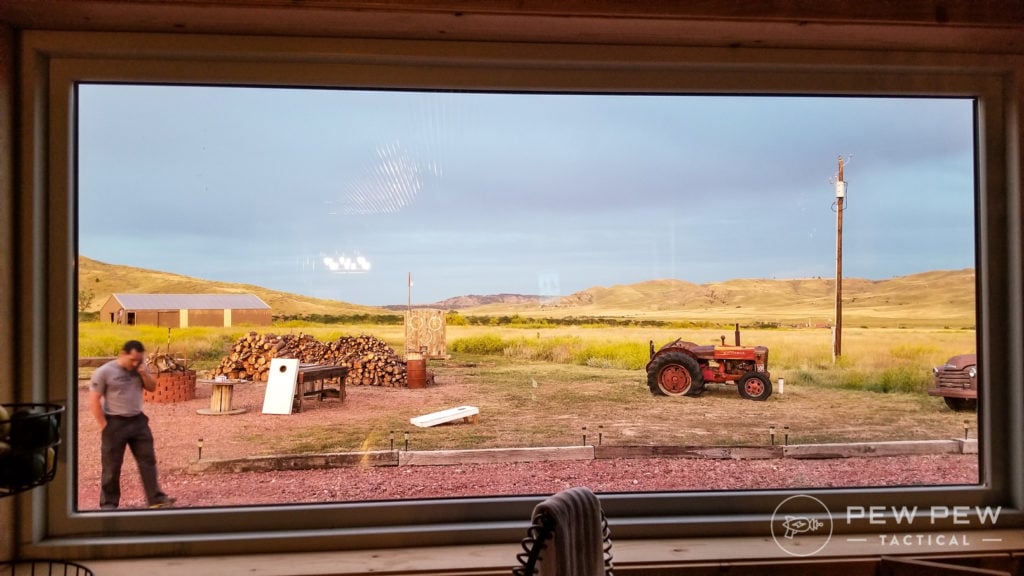 Conclusion
We capped off our trip with a sunset full of beers and cigars.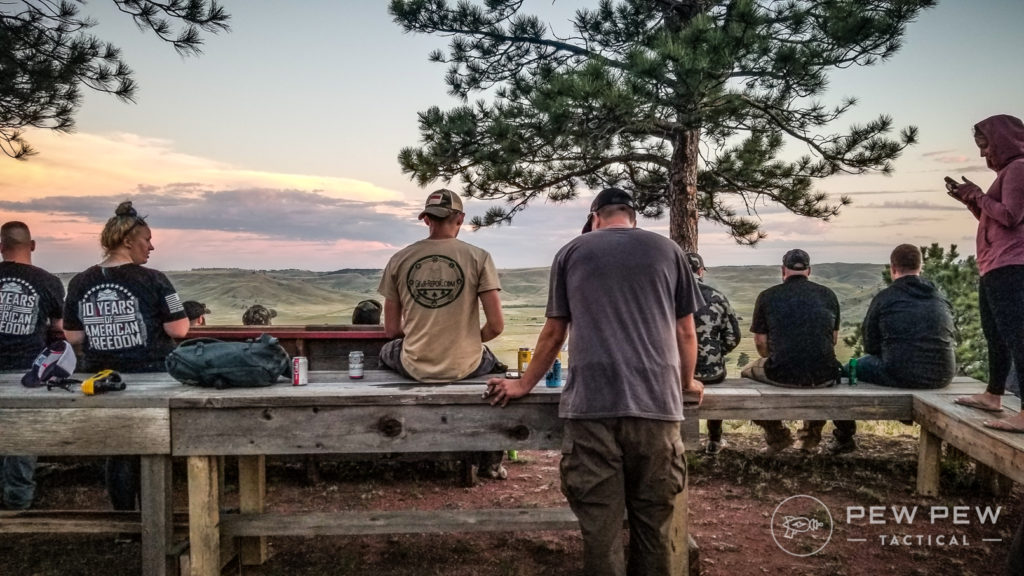 Thanks for everything…HBH and Palmetto State Armory!  I had a great time shooting all your guns and I really hope to be back soon.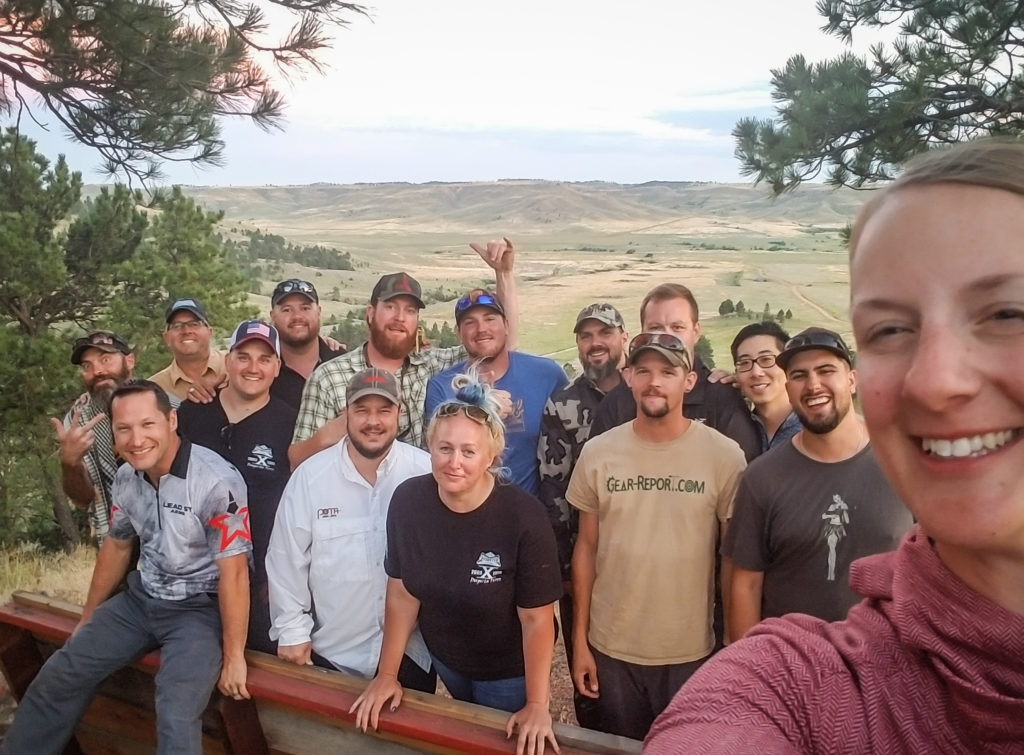 Check out more at High Bar Homestead.