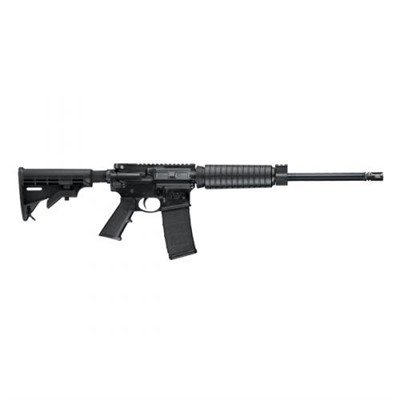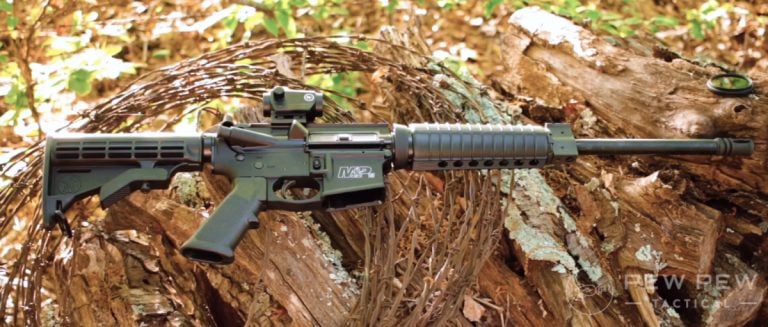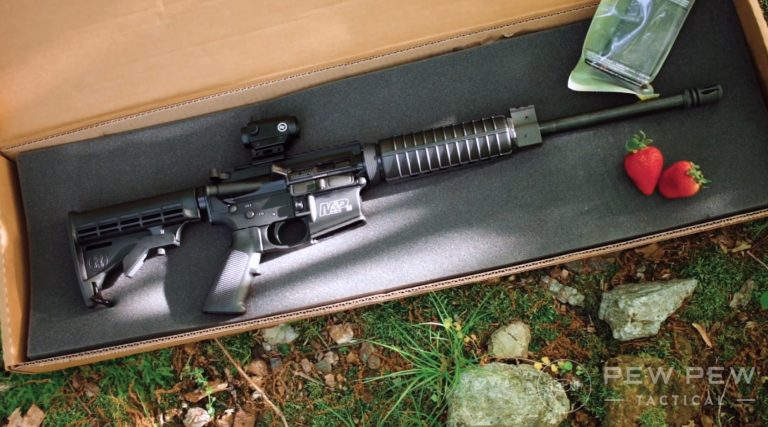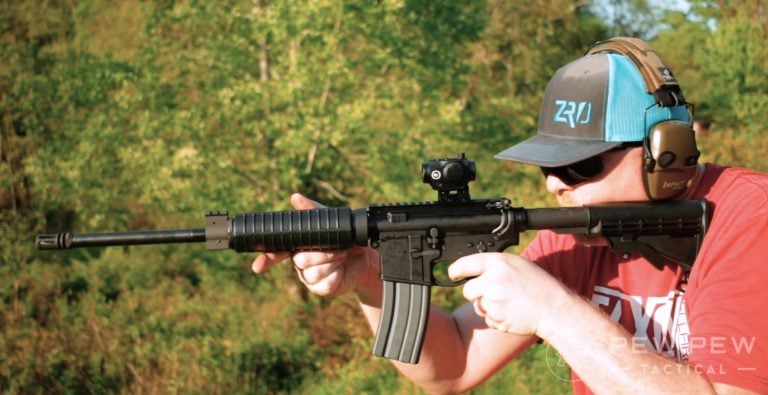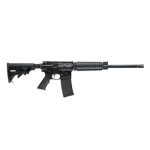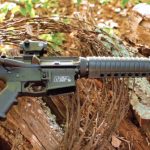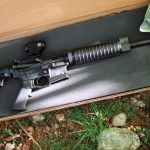 Forged, integral trigger guard

Reliability
Limited rail space

Furniture is lacking
Editor's Note:
The S&W M&P Sport II was long considered the best budget starter AR-15, but those days are well behind us. These are well-built and reliable guns, but a lack of updates to the furniture, barrel twist rates, and gas system length has led to other guns in the same price bracket taking the place of the Sport II.
Smith & Wesson M&P Sport II For Sale - Compare Prices
Smith & Wesson M&P Sport II Specs
Magazine Capacity
30+1-Round
Magazine Included
1 x 30-Round
Smith & Wesson M&P Sport II Features

Armornite barrel finish

6-position collapsible stock

Chromed firing pin

Forged, integral trigger guard
By The Numbers - Smith & Wesson M&P Sport II
Accuracy
Accuracy was right where it was supposed to be for a standard carbine.
Reliability
"I suspect this number should be a little higher, but for my sample size of one…couple hiccups to deal with. But overall it runs great." - Sean Curtis
Customization
The gas block and stock furniture limit customization without a significant overhaul.
Ergonomics
Standard fare here. Solid AR-15 ergonomics with basic furniture.
Overall
Hands-On Reviews & Related Post
Smith & Wesson M&P Sport II Variations & Comparables
final verdict
"If you're looking for a functional, well made, reliable rifle that will leave enough cash in your account for lots of ammo and a sling — the M&P Sport II is absolutely a rifle you should consider. Ergonomics, accuracy, and reliability are good for the price and you can always upgrade." – Sean Curtis
Community reviews
There are no reviews for this product yet.
Add your own rating and help other Pew Pew users pick the right guns