You're sitting at work when, all of a sudden, everything goes black. It's clear the power won't come back on anytime soon.
It's then that you get the first inklings of something being wrong. Very wrong.
Modern cars won't start. Phones don't work either.
"What on earth is going on?"
Such is the beginning of a post-EMP world, and if you're not ready, it'll kill you.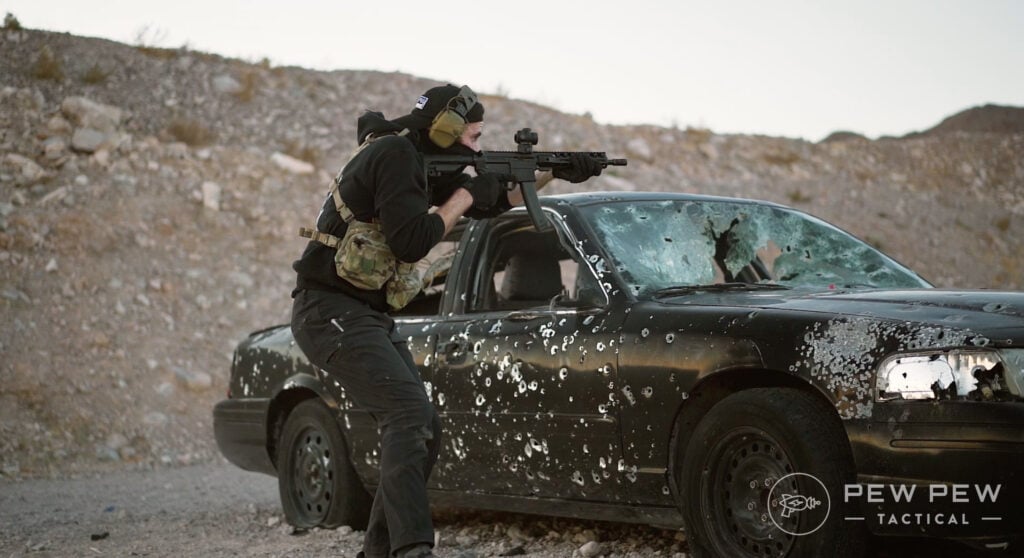 But what can we do to improve our chances? Is an EMP even a threat? And what on earth is an EMP, anyway?
We're here to answer those questions and more.
So keep reading to learn about EMPs and how you can survive one.
Table of Contents
Loading...
What is an EMP?
It doesn't do much good if we haven't defined what the problem is? So, let's start with that.
An electromagnetic pulse is a large burst of energy that overloads sensitive electrical components – thus resulting in their destruction.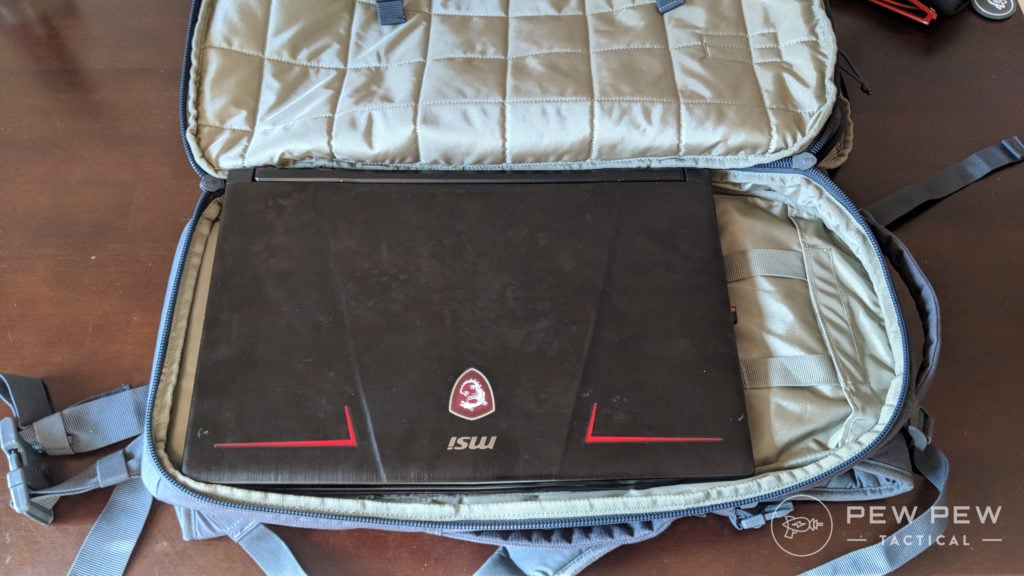 It won't cause your phone to blow up in your hand or anything like that, but it will silently turn your phone into a brick.
The most discussed cause of an EMP comes from a nuclear bomb attack.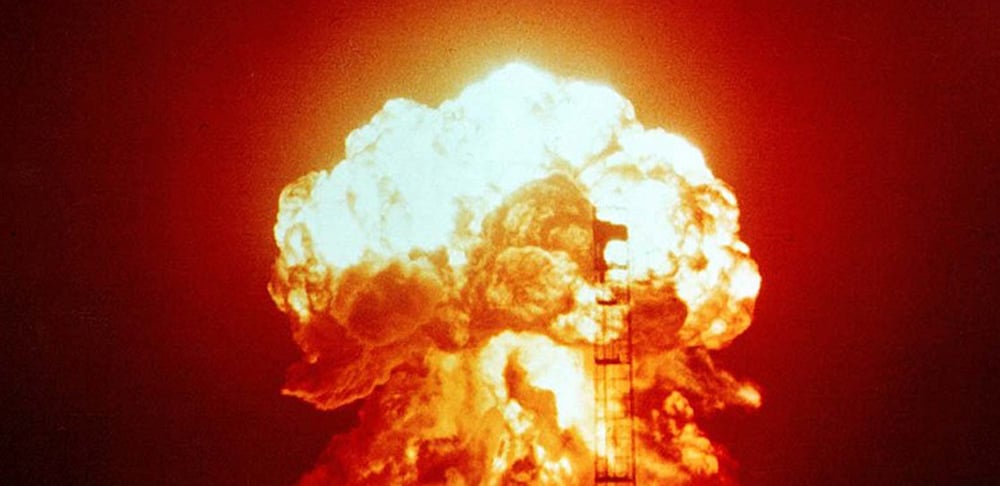 Should a nuclear weapon detonate up in the atmosphere, it would generate a pulse that would take out electricity for thousands of miles.
And not just as some inconvenient form of glitch, either. Permanently.
Other credible sources of an EMP include specialized missiles and non-nuke-directed energy devices (think of that machine from Ocean's Eleven).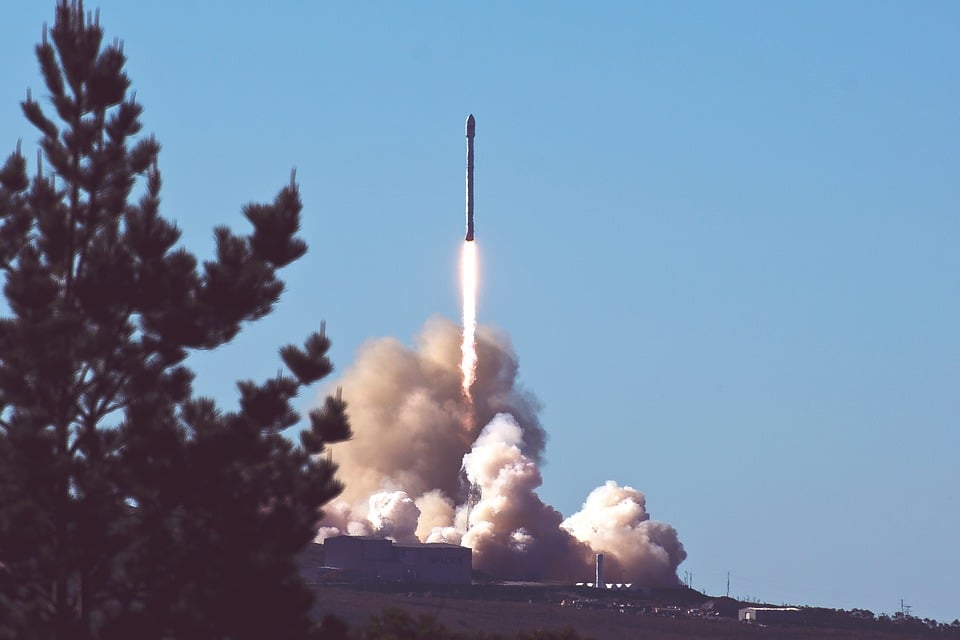 Should any of these weapons be used against the U.S., the devastation could be severe, to the point that mass death would be an understatement.
Is an EMP Really a Threat?
Is an EMP even a threat, though? What's the point of being concerned about what seems to be such a far-off issue?
The U.S. thought the threat of an EMP was so great that in 2009 the EMP Commission Report was drafted.
Its findings?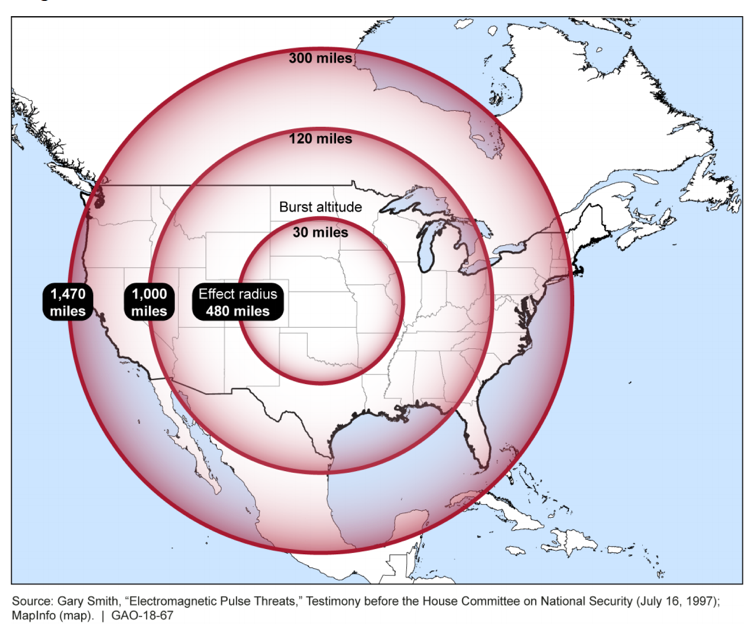 Within a year, 90% of Americans would be dead post-pulse.
That's a bit of an attention grabber, is it not?
Furthermore, Iran, China, North Korea, Russia, and ISIS have access to EMP-type weapons, and the war plans to go with them.
Russian military journal Military Thought even noted, "American forces may be vulnerable to electronic warfare attacks, in particular, an electromagnetic pulse that is a brief powerful electromagnetic field capable of overloading or destroying numerous electronic systems…"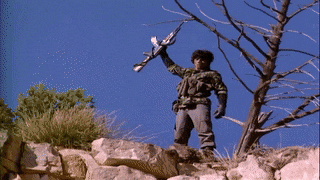 Prepping for an EMP
If you're concerned about an EMP attack, here are the steps that you can take to better improve your chances of survival.
1. Store Food and Water
I wholeheartedly believe that the very best thing you can do to protect yourself and your family against an EMP is to have a properly stocked larder.
As both the EMP Commission Report of 2009 and Dr. Peter Pry's seminal paper have shown, starvation and lack of access to clean water are going to be one of the primary reasons that 90% of the U.S. population would cease to exist a year post-pulse.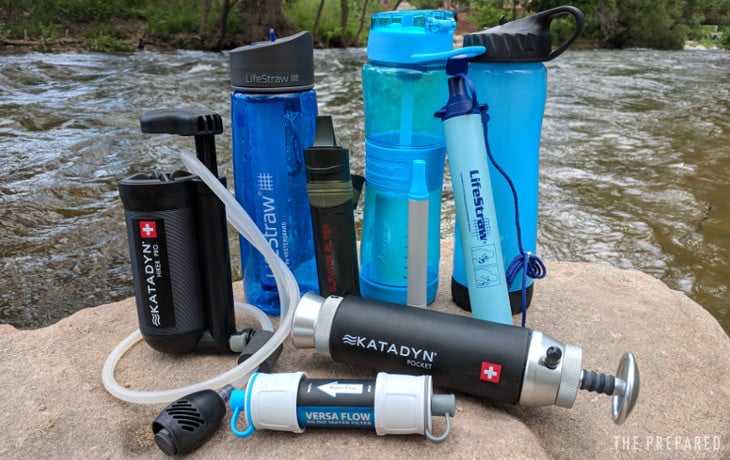 By ensuring that you have some of these set aside – as well as the means to harvest more – you've already taken a sizeable step to improve your family's resilience against an EMP attack.
Lost about where to start? Thankfully, we at Pew Pew Tactical are here to help!
We have some excellent articles on food and water storage and prepping for beginners that will tell you what you need to know!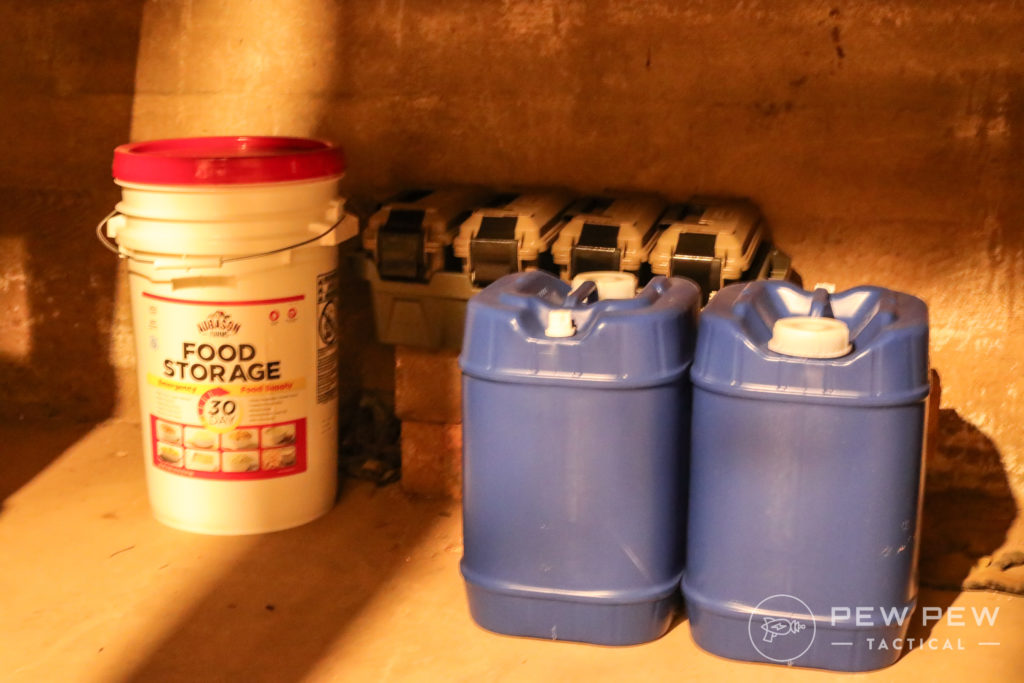 2. Learn Basic First Aid and Stock What You Need
Improving your chances of surviving an EMP is twofold.
Know how to treat basic medical situations
Have the first aid gear necessary to do so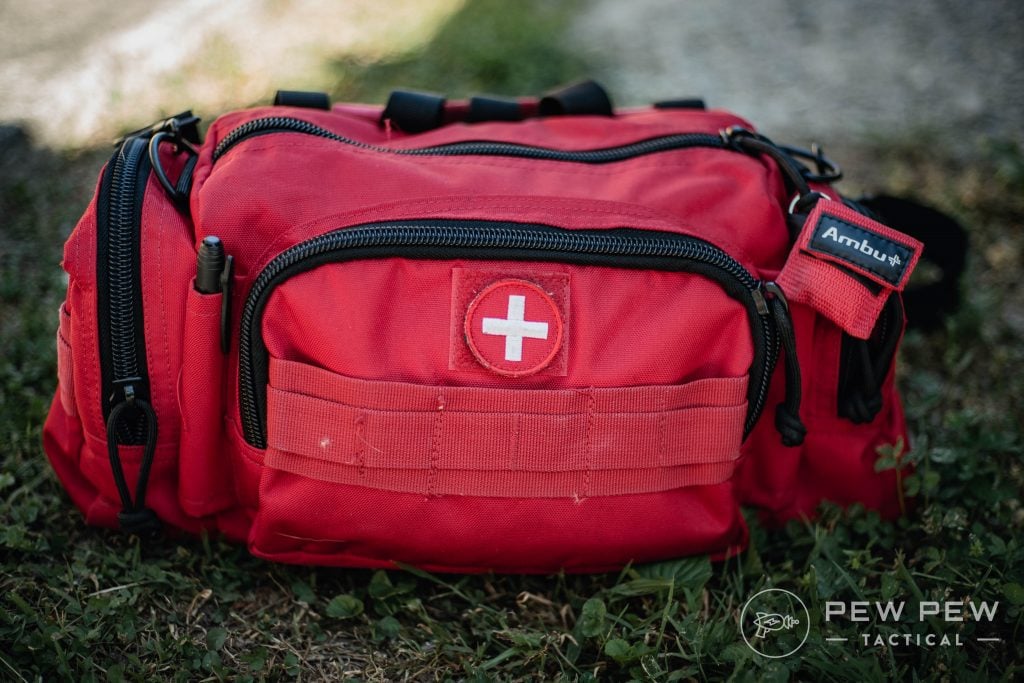 Medical situations will be the primary cause of death post-pulse. When it comes to delivering a baby, treating scratches, or caring for those with the flu, the average joe can help.
But you have to know what you're doing.
If you're seeking to improve your medical knowledge, I recommend David Werner's Where There is No Doctor.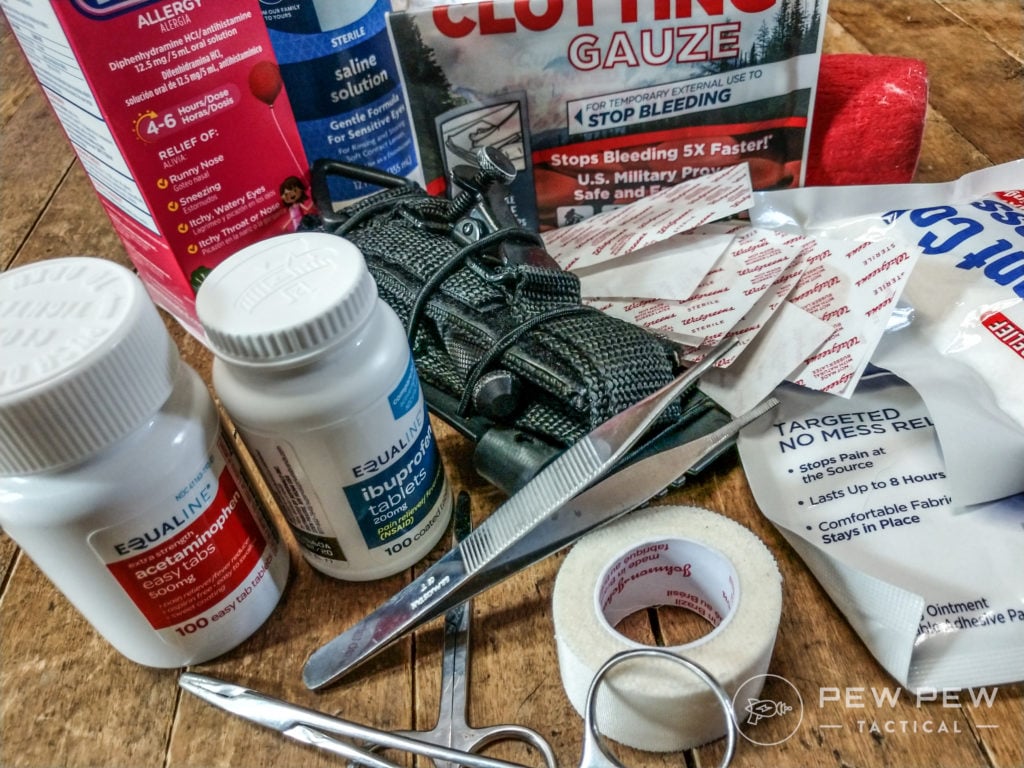 Widely touted as the most-used healthcare reference in the world, the book is fantastic. I highly recommend picking up a copy.
It wouldn't be a bad idea to seek actual training as well. See our recommendations over at the Best First Aid Training Courses.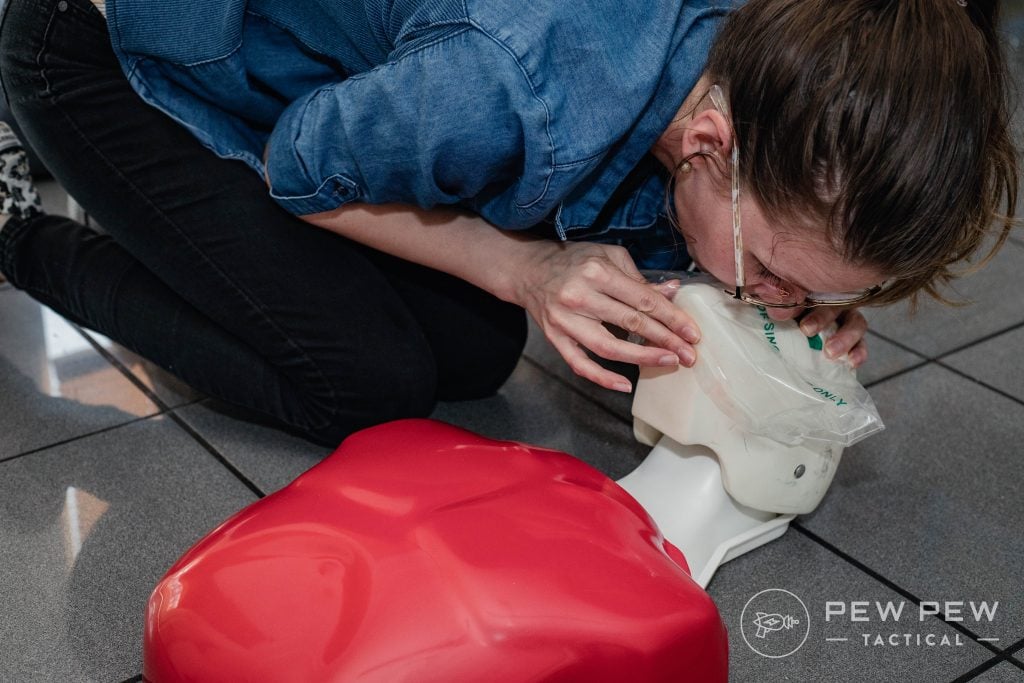 Just knowing what to do isn't very beneficial if you don't have the equipment necessary, though. So, you want a ready supply of medical equipment on hand.
If you're looking for more information on medical gear, check out our articles on the Best EDC Medical Kits and Essential SHTF Gear.
3. Generate Your Own Electricity
While generators are most certainly one form of producing electricity, I'm not a huge fan of them.
They broadcast your position, are cumbersome, and once they run out of gasoline (which wouldn't take long post-pulse), they're useless.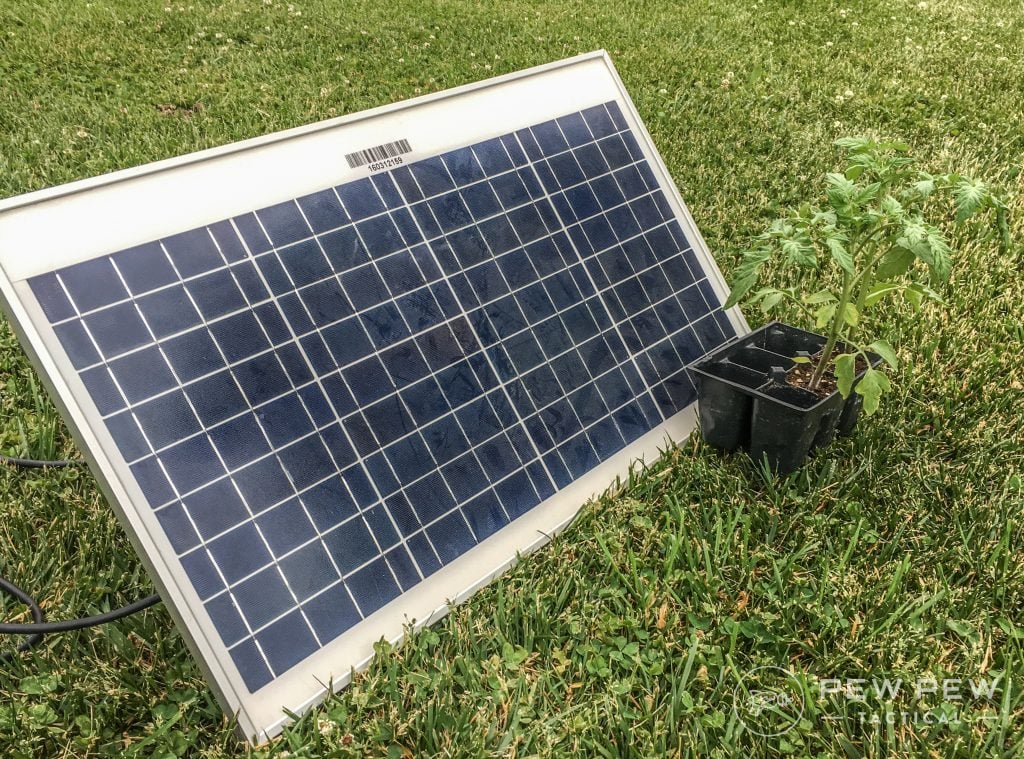 I believe that solar provides the best option for generating enough electricity to meet your daily needs — whether that's powering medical equipment, keeping a freezer cold, or recharging various devices.
Having an emergency panel and solar generator is worth its weight in gold post-disaster, and there are a number of great options available out on the market.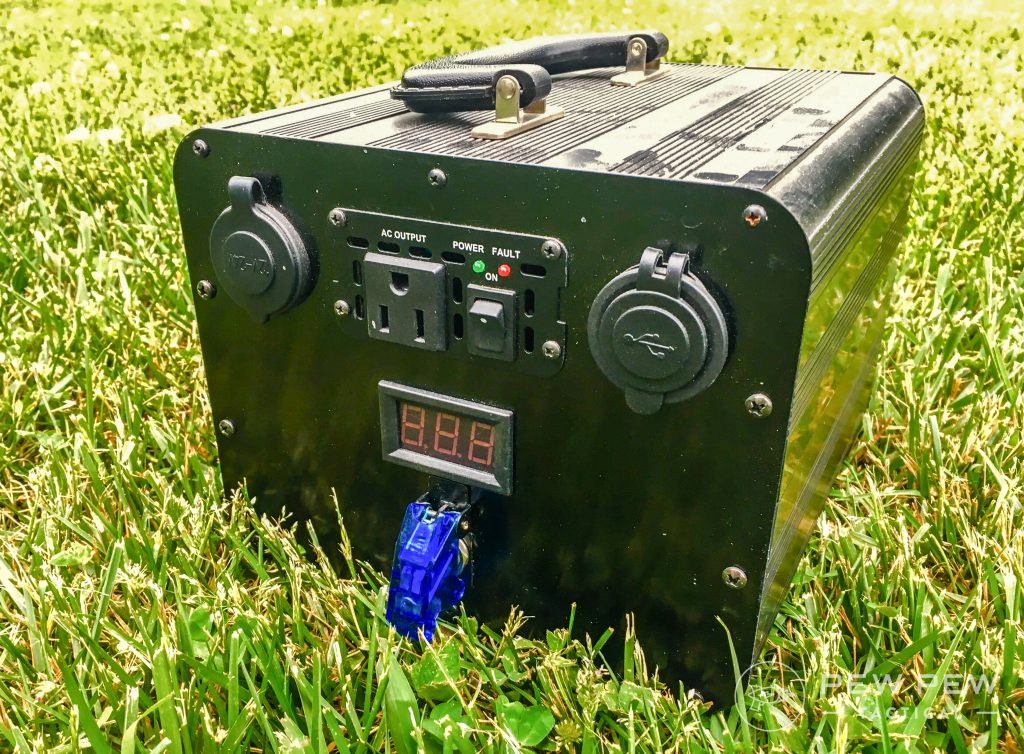 If you're interested in discovering what they are, check out our analysis of the Best Solar Panel Setups.
4. Protect Electronics with Faraday Cages
If you want your electronic equipment to survive an EMP, then protect it with a Faraday Cage.
Faraday Cages act as barriers to keep EMP radiation from destroying the circuitry within electrical equipment.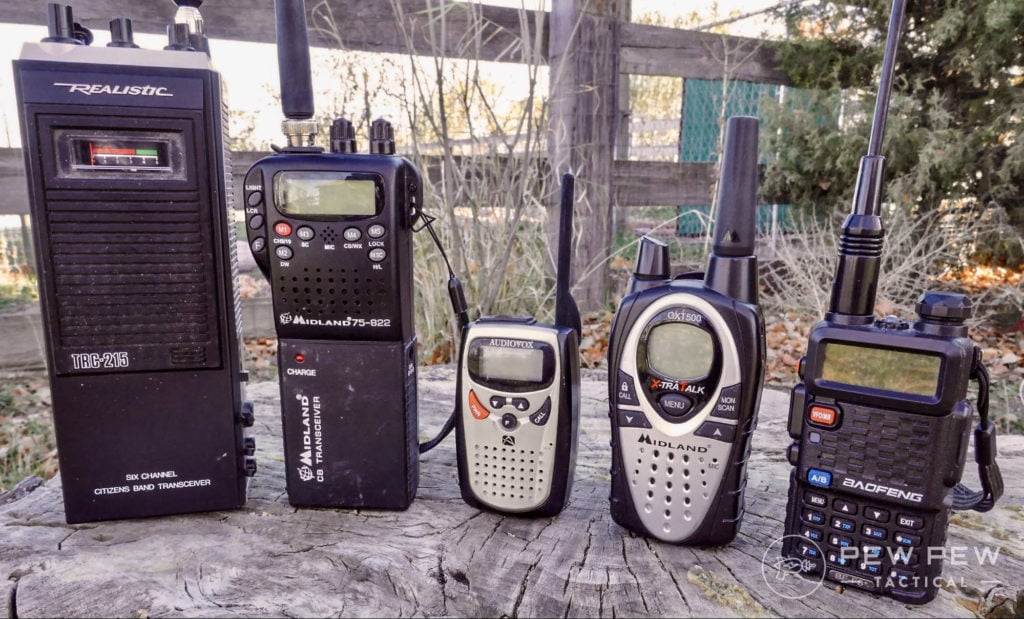 Whether we're talking about ham radios, laptops, red dots, vehicles, or just about anything else electrical…if it's not protected against an EMP, odds are it'll become an expensive piece of junk post-EMP.
While you can most certainly build your own Faraday cage, there are commercial options available on the market as well.
In my opinion, the best of these come from Mission Darkness.
38
at Amazon
Prices accurate at time of writing
Prices accurate at time of writing
I'm personally a fan of their Dry Shield Phone Sleeve, as I can easily stuff a handheld ham radio inside of it and forget it.
(And if you don't have a ham radio, honestly, you need to get one.)
You probably won't be able to fit your vehicle into a big bag, so you're going to want some other means of protecting it as well.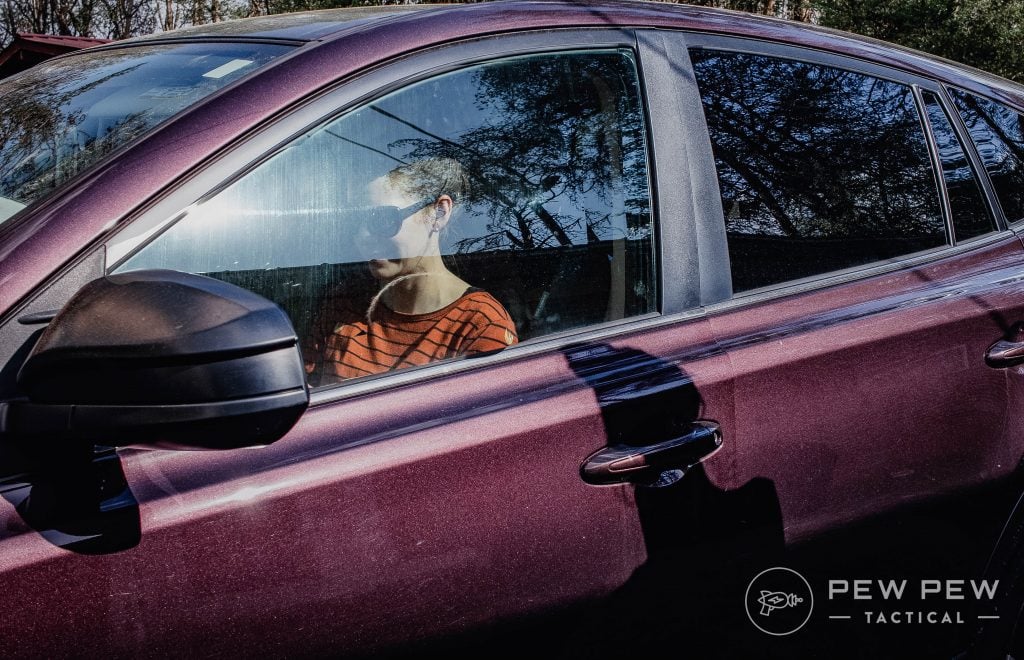 Modern vehicles use hundreds of onboard computers, and if you don't protect them, your car will be useless post-pulse.
The best means of protecting your vehicle against an EMP that I am aware of is by installing EMP Shield.
349
at Amazon
Prices accurate at time of writing
Prices accurate at time of writing
EMP Shield is a little gray brick that you install under your vehicle's hood. It protects your vehicle from the effects of an EMP.
I'm not sure how you could ever test this thing, but it should still work if there was an EMP.
Conclusion
While it doesn't carry the same probability of happening as a hurricane, an electromagnetic pulse is most certainly a weapon of war you should prep for.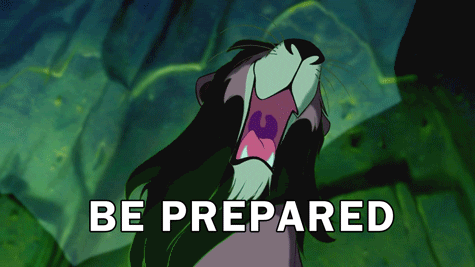 By taking the following steps above, you'll have done just about everything you can do to mitigate your risk from such a disaster.
And even if an EMP never does happen on U.S. soil, the items that you've stowed away and the knowledge that you've accumulated can still be used for other disasters as well — think tornadoes, floods, wildfires, and the like.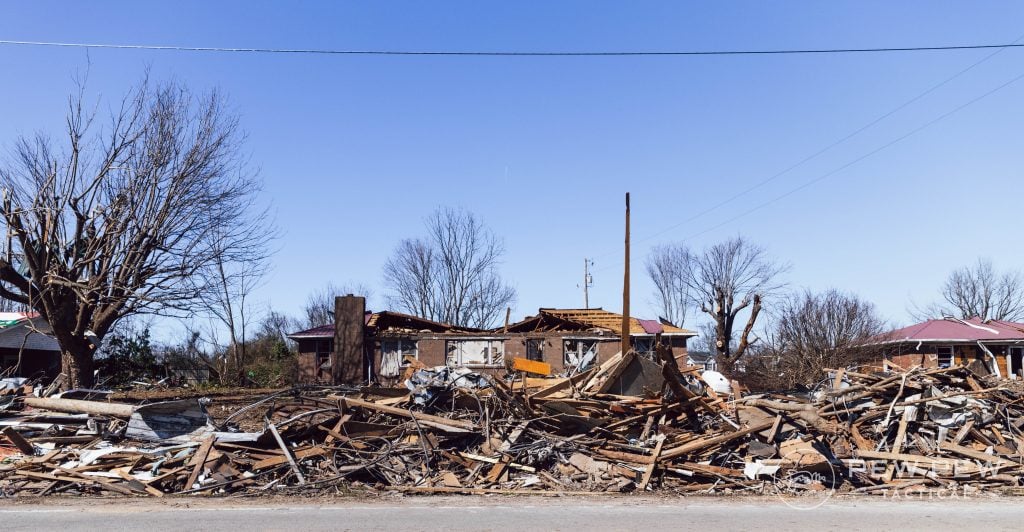 Are there other aspects we should have covered? Let us know in the comments! Dive into prepping with Prepping 101 and read up on how to keep your loved ones safe with a Family Bug Out Bag and Emergency Plan.