The deadline for the recertification of many New York pistol permits is fast approaching.
Under the New York Secure Ammunition and Firearms Enforcement Act of 2013 (more commonly called the NY SAFE Act), all New York pistol permits issued before January 15, 2013 have to be recertified by January 31, 2018.  Permits issued on or after January 15, 2013 have to be recertified five years after the date of issuance.  
Dealing with pistol permit recertifications has proven to be a massive problem for county clerk's offices, even though the recertification process is being handled by the New York State Police.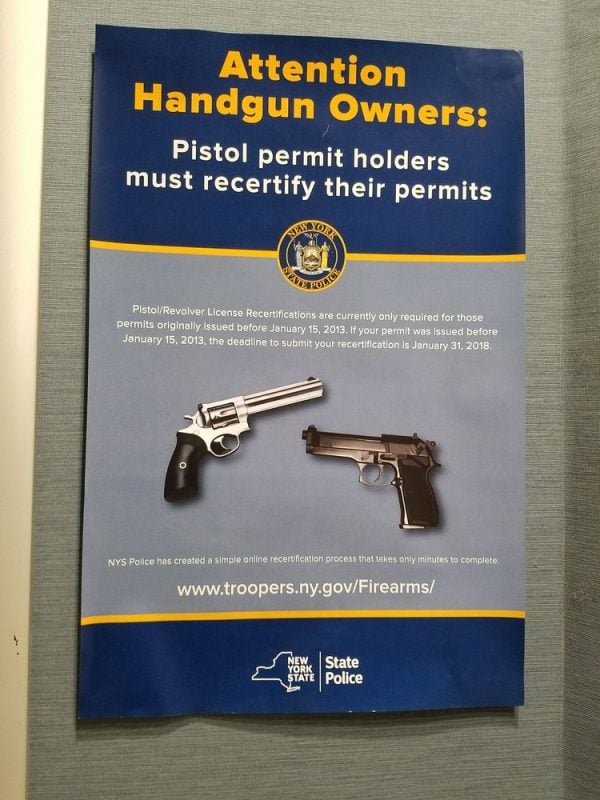 For one, these country clerk's offices are simply dealing with more people and paperwork than they ordinarily do as people come to the office to obtain the form for recertification, which clerk's offices have been charged with distributing.
However, though New York State Police have sent out over 300,000 letters to affected permit holders, as of the end of December barely two thirds of those permit holders have recertified.  Failure to recertify a pistol permit by the deadline equates to forfeiture of that permit, and without a pistol permit, possession of handguns is a felony, though this is being challenged by officials and individuals across the state of New York as a violation of due process.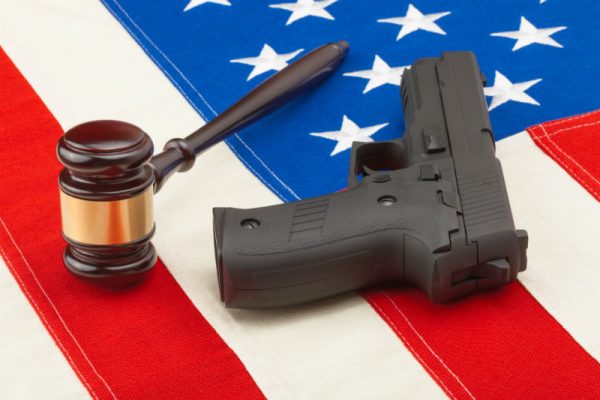 This lack of response, despite the potentially dire consequences, points to the larger issue county clerk offices are facing: the large amount of confusion surrounding the recertification process.
The misunderstandings start with citizens.  Because the form for permit recertification by mail must be picked up at a county clerk's office, many people mistakenly believe that they have to come to the clerk's office where they must fill out and submit the form before leaving with a new permit.  
In reality, permit holders can simply recertify their permit online through a portal on the New York State Police website.  Permit holders that would prefer to recertify by mail simply need to pick up the form, fill it out on their own time, and mail it in.  There's no charge for recertification.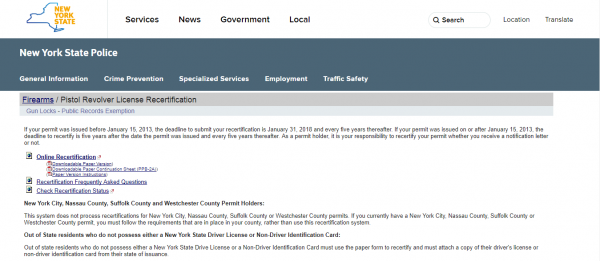 There is also confusion from the county clerks themselves.  The NY SAFE Act makes it clear that county clerks are responsible for determining who was supposed to recertify their permit but failed to.  This is expected to be an administrative nightmare as county clerks determine whether individuals didn't recertify for non-criminal reasons, such as moving, death, name changes, or no longer possessing firearms, or if the individual didn't recertify despite still owning a handgun.
On top of this, the NY SAFE Act does not make it clear what county clerks are supposed to do about people who don't recertify despite owning a handgun, or even which law enforcement agency, such as the state police, sheriff's office, or local police department, is responsible for dealing with the surrender of firearms after an individual's pistol permit is revoked.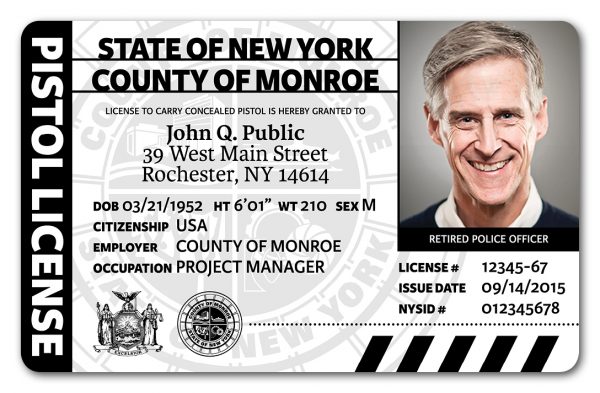 To ease some of this struggle, New York county clerks are attempting a variety of strategies to help things go more smoothly.  
For example, Erie County Clerk Michael Kearns is requiring first time pistol permit applicants to schedule appointments to apply in order to decrease wait times.  Monroe County Clerk Adam Bello has instituted extended hours on Saturdays to help accommodate the extra volume.  Other clerks have held informational meetings to help clarify the pistol permit recertification process.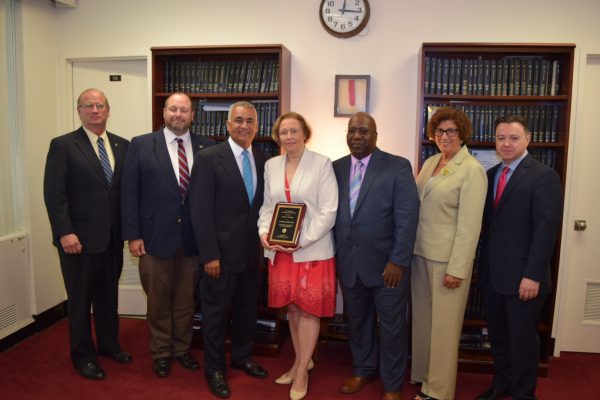 Collectively, New York State Association of County Clerks has submitted a list of questions surrounding pistol permit recertification, particularly focused on what happens to those who don't recertify their pistol permits and who is responsible for seizing forfeited weapons, to New York Governor Andrew Cuomo, who enacted the NY SAFE Act after the Sandy Hook shooting in December in 2012.  Governor Cuomo has not yet responded.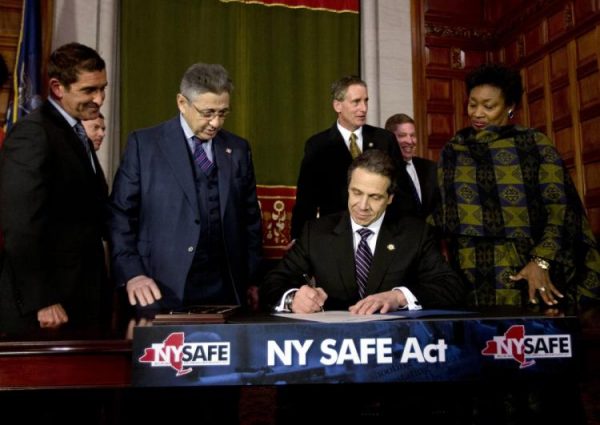 The lack of clarity regarding the implementation of the recertification process has led to criticisms of the NY SAFE Act from both individuals and government officials, but this isn't the first time that the NY SAFE Act has faced implementation problems.
A requirement for background checks for ammunition sales was previously suspended because of issues with the database, and in 2013 a pilot version of the recertification process was put on hold with no explanation from the New York State Government.