Starting in my days as a fledgling deputy with very little experience in law enforcement, I was enamored by the type of guns and gear other officers carried.
I mean who doesn't like the idea of being Batman?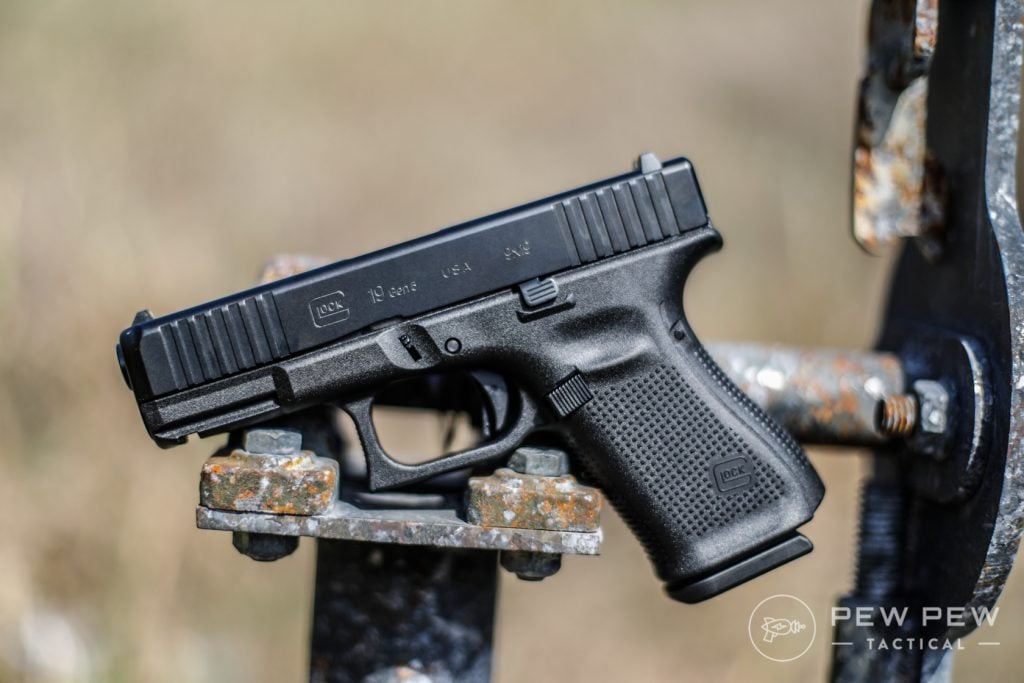 So today let's talk a walk down memory lane and talk about some of the guns and gear I've used over my time in law enforcement and some lessons I learned along the way…
Table of Contents
Loading...
My Firsts
When I started in the early days of my career stiff genuine leather duty belts that required polishing to make a uniform pop were the standard.
After I had been on the road a couple of years, I traded the classic look and feel of leather for a solid and sturdy nylon belt with Velcro instead of snaps.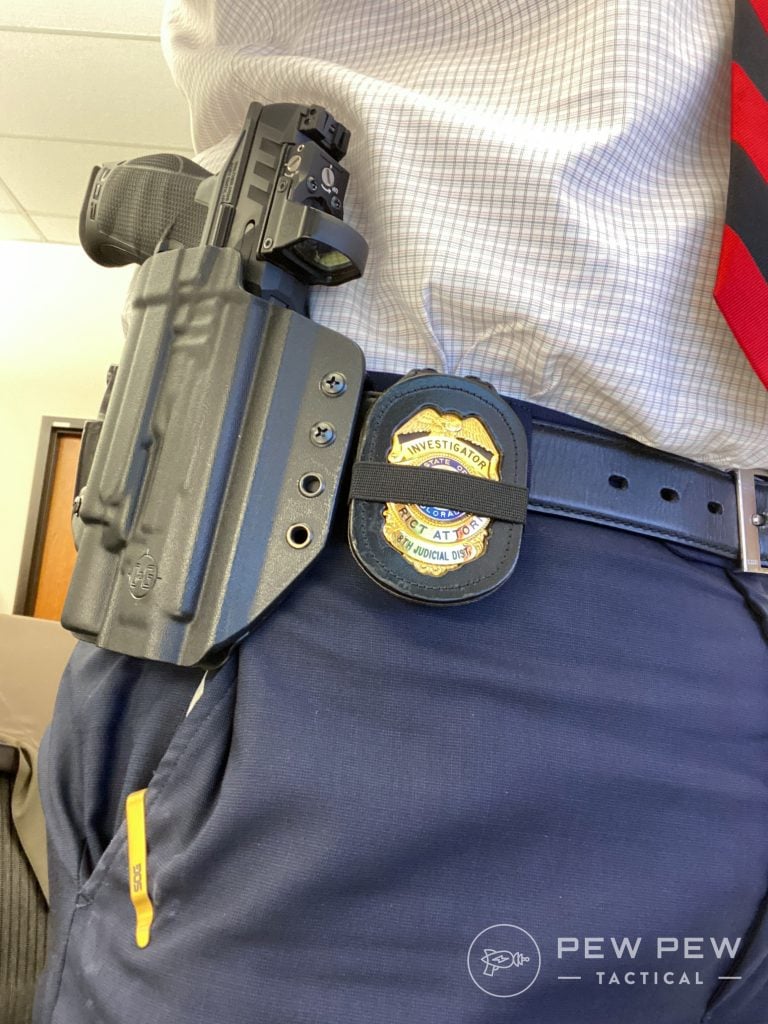 The first firearm I was issued was the Beretta M9 alongside additional gear like a leather cuff case, radio holster, duty holster, magazine pouch, and a pair of short-stringed nunchucks by a company called Orcutt.
Through the years I traded my duty-issued Beretta 9mm handgun for the slick-looking nickel-finished Smith & Wesson 4006.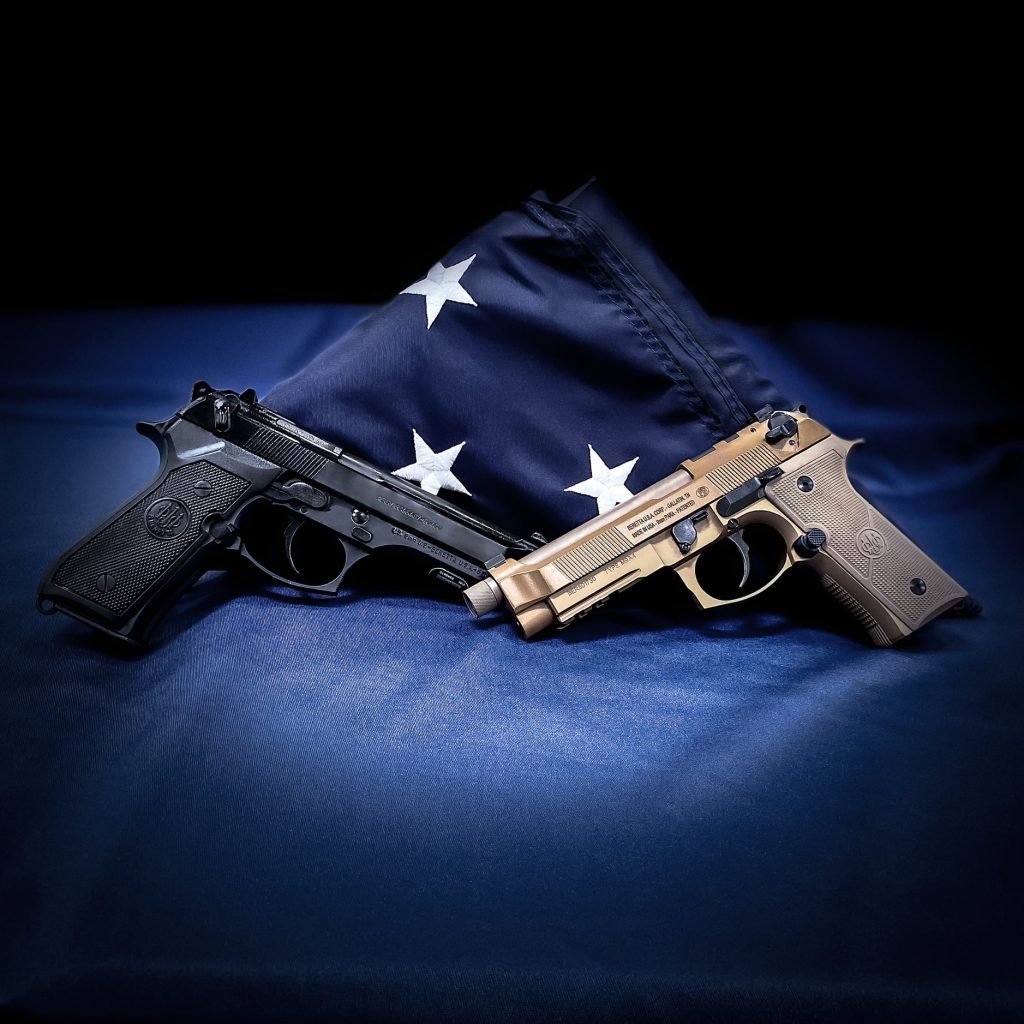 Lessons Learned on the Range
After a long snowy winter of training with my field training officer, we headed to the range for firearms qualifications.
In the weeks leading up to range day, I took the time to dry fire with my handgun — practicing drawing from the holster and running magazine drills. So, I came prepared.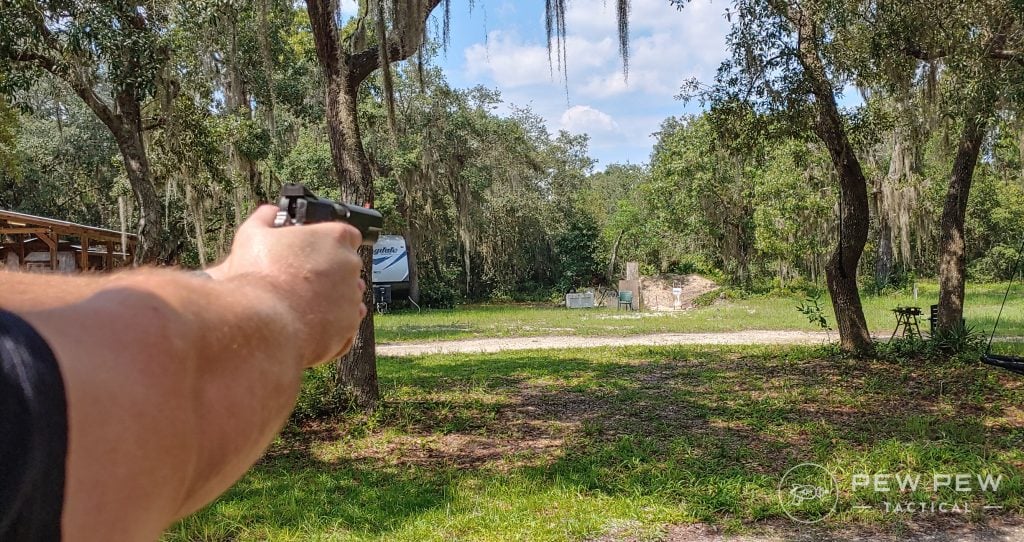 When my turn came on the firing line, I was so nervous and excited. I could finally show off the abilities that I had practiced for months.
I was cleared to make my sidearm hot, magazine inserted in the magazine well, slide racked, .40 caliber bullet seated nicely in the barrel. The gun safely inserted back into my holster, snapped and locked.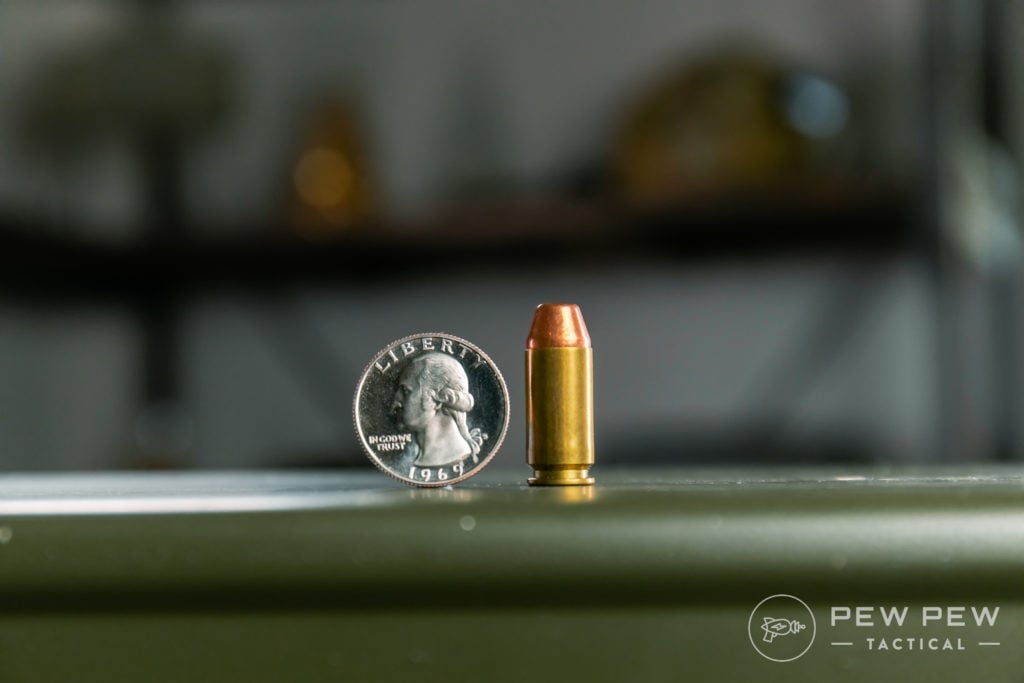 I felt like a cowboy at a showdown — ready to fire.
After getting the command to fire, I drew my weapon and lined my sights up on target.
I pressed my trigger and BANG. Yes! A hit.
I pressed again and CLICK…then another click. Immediately, I ran through a malfunction drill — tap, rack, bang…but still no bang.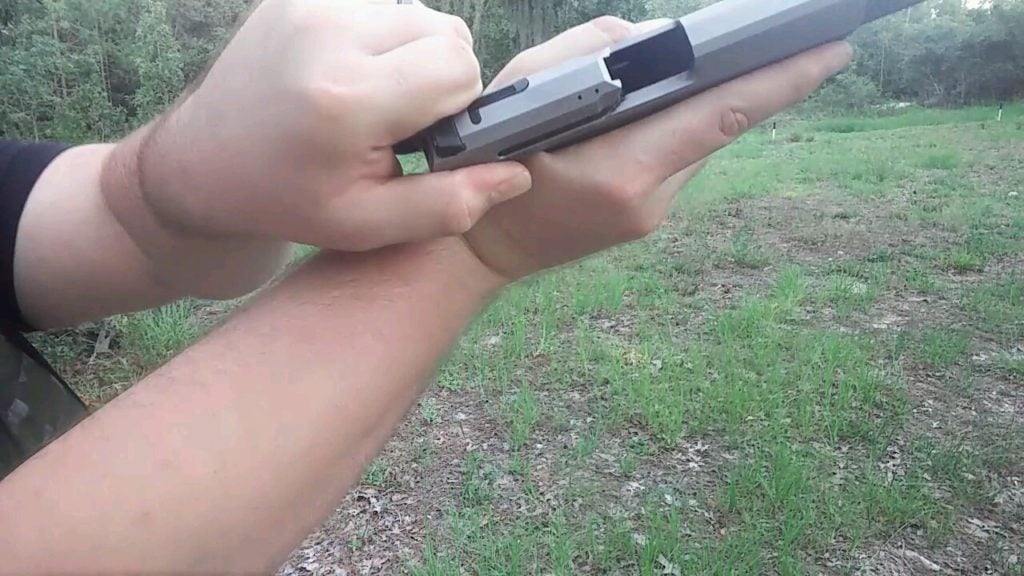 I looked at my firearm, noticing that the magazine was gone — like it literally disappeared.
Down at my feet and on the ground mixed with the dirt and rocks, there it laid. I re-holstered and put my hand up to indicate I had a malfunction.
After the firearms instructor cleared my already cleared weapon, I was allowed to pick up my magazine and reinsert it. But…it wouldn't seat.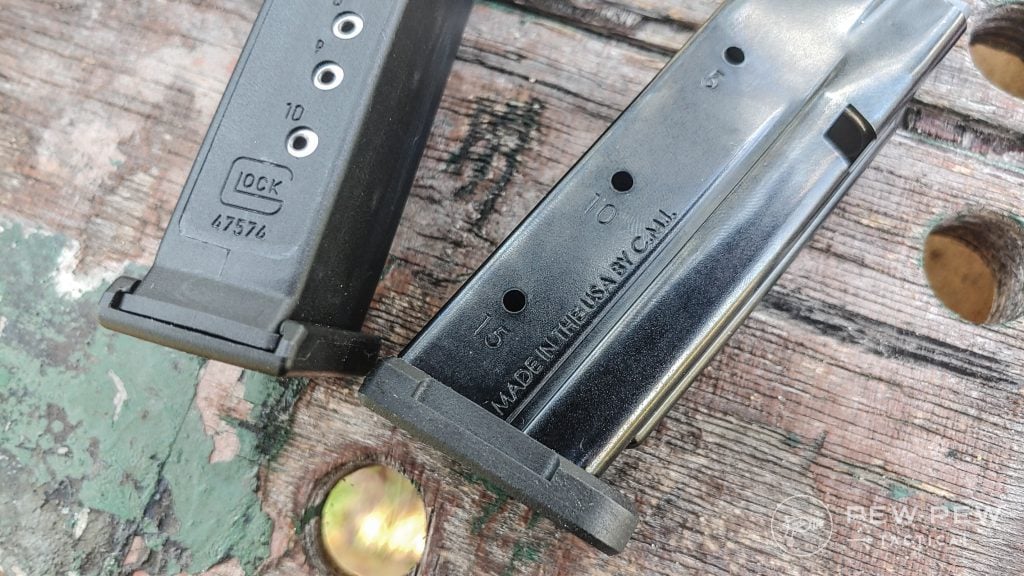 I tried another magazine, and another, and another…and the same thing happened.
We didn't have an armorer, so I qualified using another department member's sidearm.
Moving onto the rifle portion of my training, I geared up readying several rifle mags. Though many other officers used their AR-15s or Vietnam-era Colt M-16…I rocked the Mini-14. 
966
at Guns.com
Prices accurate at time of writing
Prices accurate at time of writing
Something about this wooden stocked weapon felt and looked classy, old-timey, and even epic.
I inserted the magazine as instructed and heard those famous words, "Make em' hot."
Getting into my shooting stance, I tucked the stock into my shoulder, lined up my sights, and waited for the command to fire. 
I heard the command to fire, BANG BANG BANG….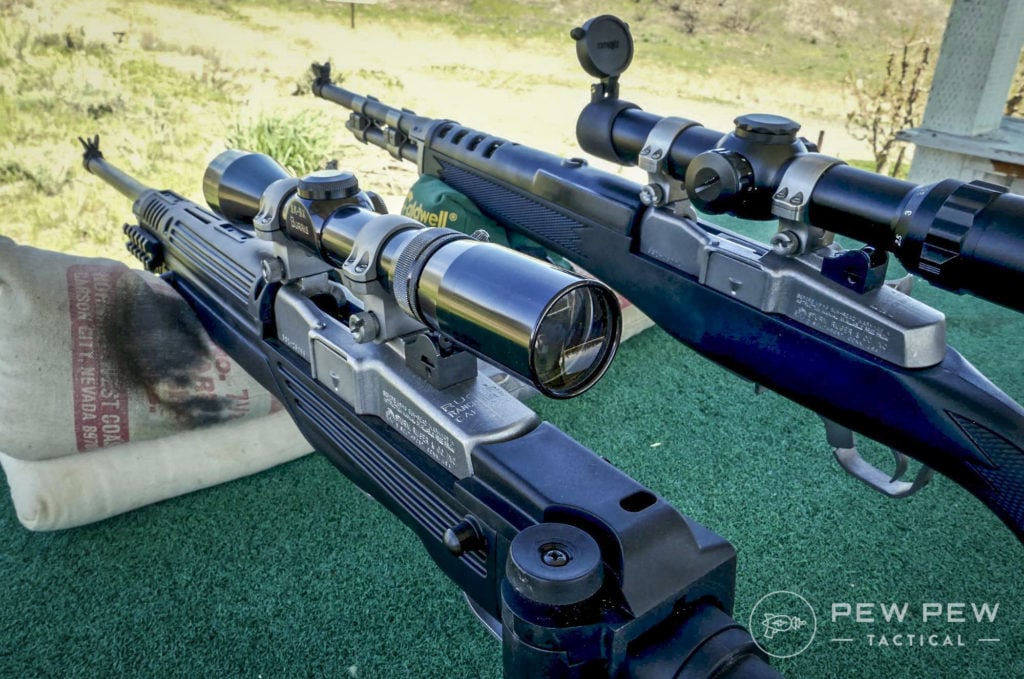 But where were my bullets on paper? Only one shot landed where I aimed.
As I inspected the rifle's barrel, I noticed it was missing the entire front sight and sight post mount. It completely left the rifle with my first shot.
Needless to say, we discovered that with no certified armorer, the weapons had not been serviced since their inception to the police agency.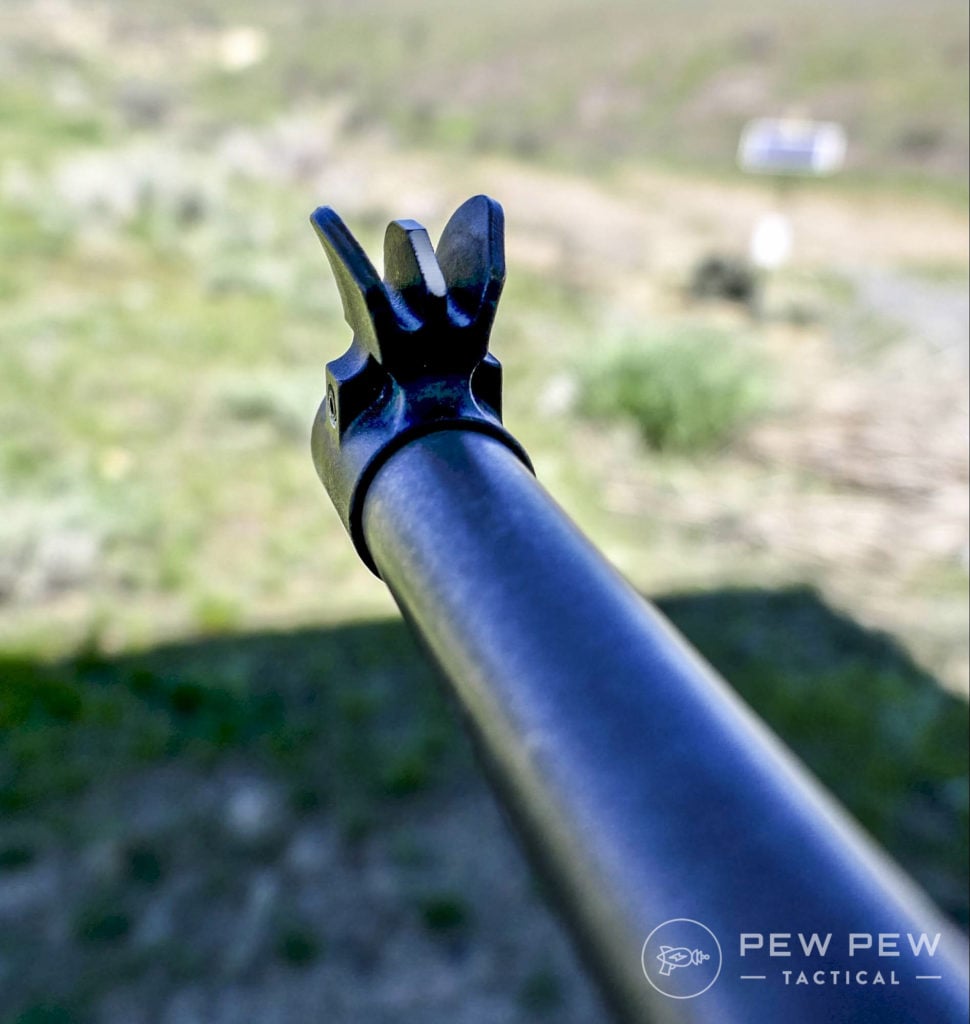 So, the search began for a good on-duty/off-duty sidearm.
Tupperware Guns – A.K.A. Glock
A good friend and local gun expert suggested the Glock 21.
Glock? Really? Isn't it a plastic Tupperware gun?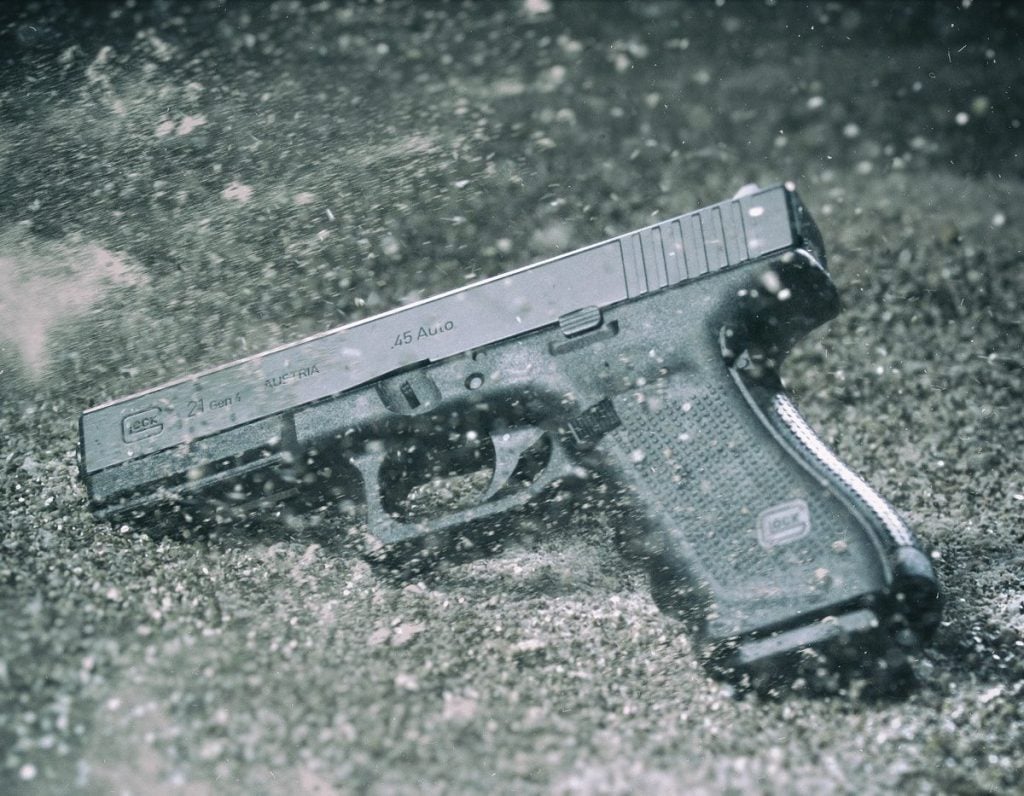 But after the first magazine, I was hooked.
I ordered my Glock 21, waiting patiently for its delivery to my department. 
Rocking a Safariland holster, I set out to qualify with the firearms instructor and my Glock 21.
I must have been blessed by the almighty police gods that day because I couldn't miss! I was on my mark every single press of the trigger.
This combat Tupperware felt natural and proved the right for me.
546
at GrabAGun
Prices accurate at time of writing
Prices accurate at time of writing
Meeting the Steel of the 1911
I've had the pleasure throughout the years of firing many gun platforms — from cheap little derringers to custom-made handguns.
I was lucky enough to have a friend in the firearms industry who donated a 1911 .45 caliber custom firearm to me. "Stop playing with toys and start using a real firearm," he said.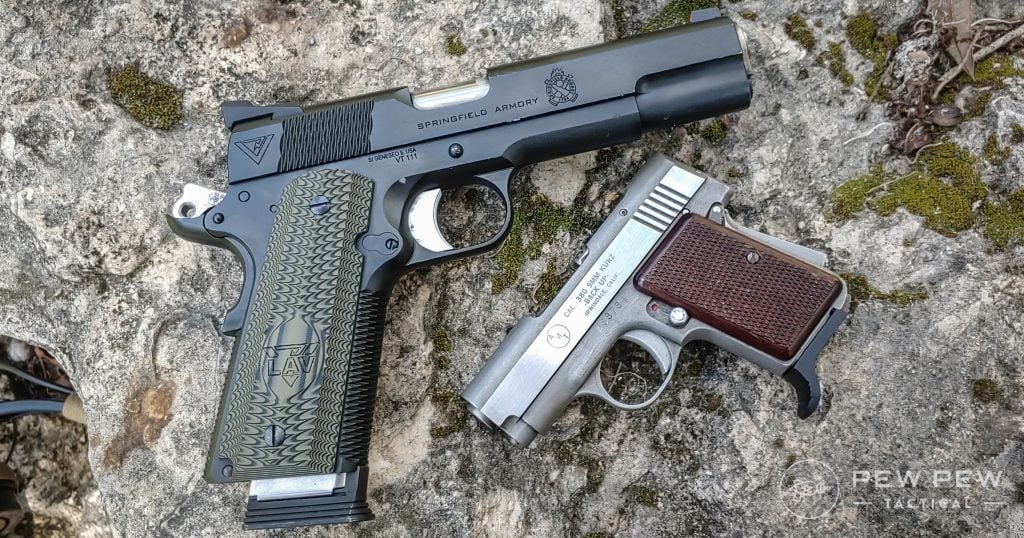 I went to the range and began the journey of steel in my hands — custom grips, sights, and magwell.
My shots on target were even better than with the Glock.
This shiny custom unicorn magic piece of steel felt like it was molded to my ape-like grip, stance and firing platform. I couldn't miss even when I tried. (Well, for the most part.)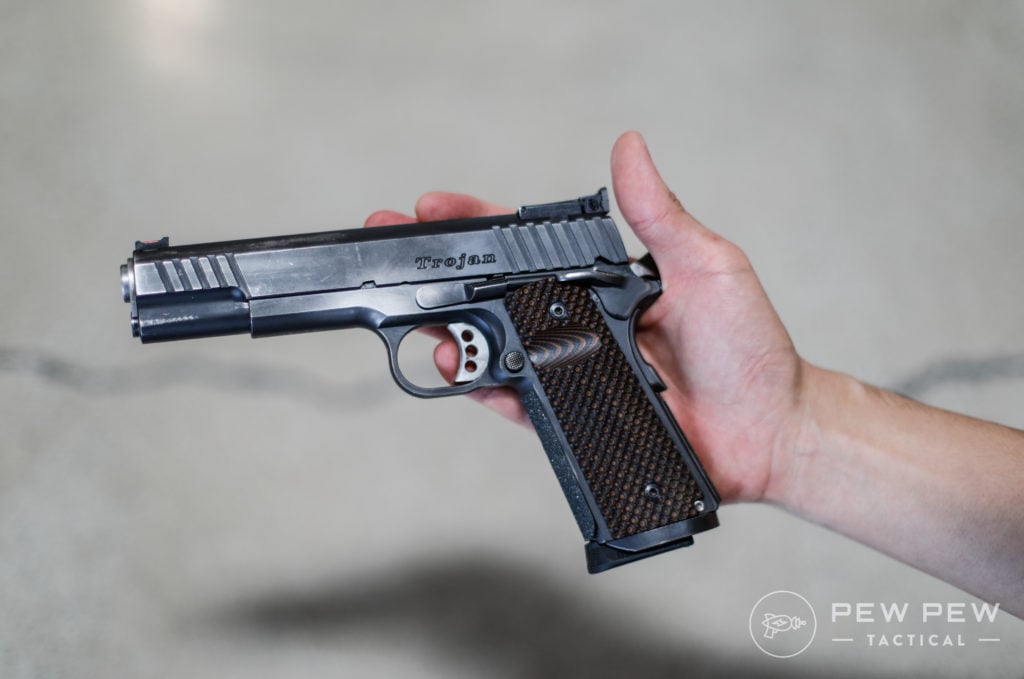 I eagerly added the 1911 into my favorite firearm rotation.
Conclusion
I still have my Glock. The memory leading to its purchase and entry into my career will always be like a first car.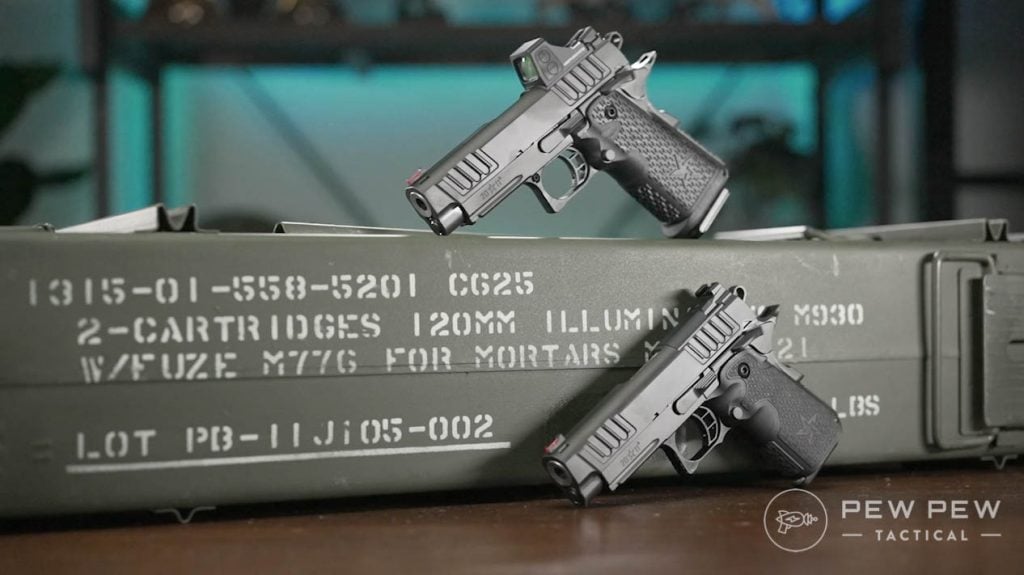 But the 1911 is my personal choice of firearm for now – unless something better comes my way.
What was the first experience you had with a gun on duty? Let us know in the comments below. For more LE-related articles, check out The Blue Brief.