*Update* Enough with the PRE Black Friday Deals…check out our hand-picked Best Black Friday & Cyber Monday Gun Deals.
We've started updating for 2020! Check back often to find all of the awesome deals.
Black Friday is right around the corner!
But if you're like me, then all the hustle and bustle, even online, is way more than you want to deal with.
That's why I love pre-Black Friday sales. They present a great opportunity to get significant deals without the stress of Black Friday shopping.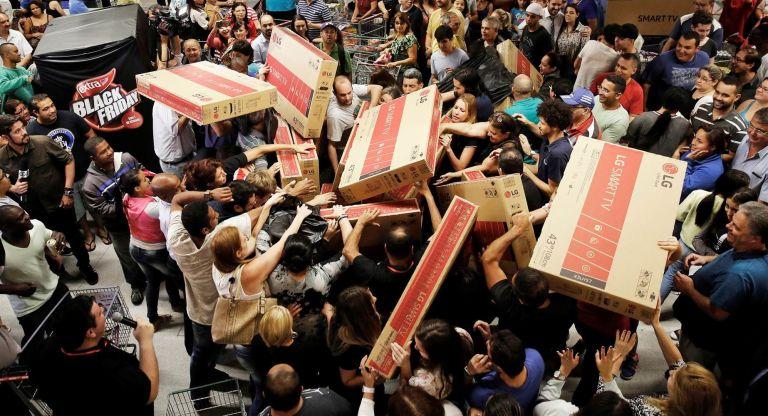 Since I want you to be able to enjoy them as much as I do, I've put together a list of awesome firearms related pre-Black Friday sales from around the internet. Enjoy!
Table of Contents
Loading...
Black Friday started SUPER early at Cabelas! Basically everything you could think of has a deal of some kind going on.
Garmin GPSMAP $100 off — $350
Up to $100 off Savage firearms, shotguns and rifles on sale!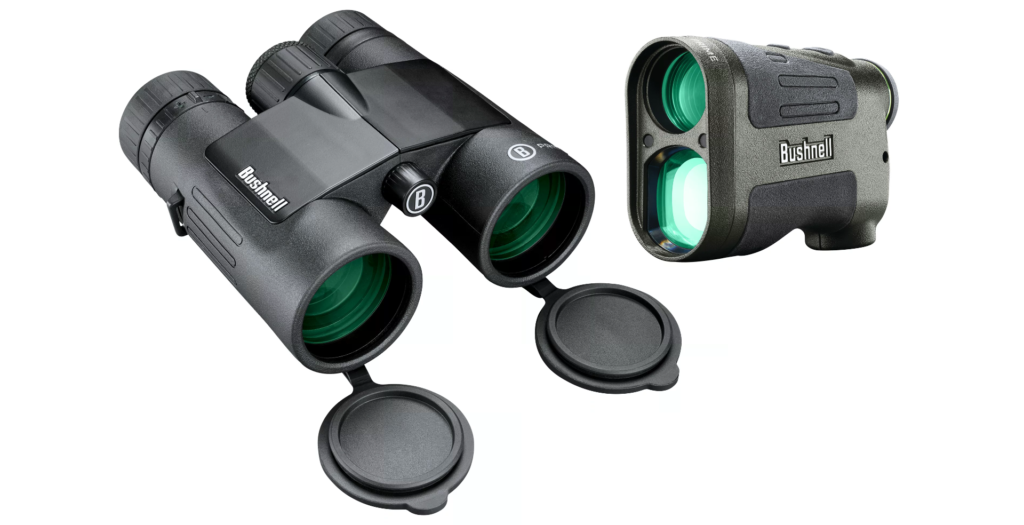 Bushnell Prime 10x42mm Binoculars and 1300 Laser Range Finder — $220! This is a great combo, we've been testing the Prime binoculars and the review is going GREAT!
Take a look at the rest of Cabela's Black Friday!
Pre-Black Friday sale going on at Shoot Steel! Score an extra 30% off all of the steel targets and stands in their Surplus AR500 section.
Discount added automatically in cart, no code needed!
Pew Pew Exclusive Deal
92
at Shoot Steel
Prices accurate at time of writing
Prices accurate at time of writing
Early Black Friday Deals are here!!
20% off the Crossbreed ST2 Hybrid, MT2 Hybrid, and Reckoning series of holsters.

We're pretty big fans of Crossbreed holsters and several of us use them as our personal EDC CCW holster.
Be sure to take a look at the full reviews!
Aero Precision has some of the best AR-15 Uppers and Lowers, and AR-10 stuff around.
They also have some badass builder sets right now!

No huge Black Friday sales yet, but they are running some good sales in the run-up to the big day, I recommend taking a look!

They have some awesome scopes for sale!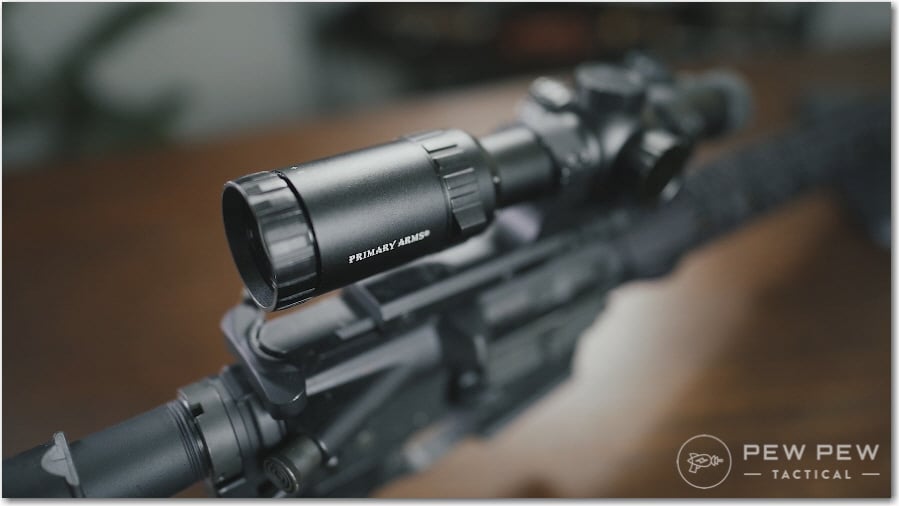 You can find all of the Primary Arms Sales Here!
Last year PSA had some of the best sales we saw, so keep an eye out this year! They haven't started yet, but we expect them to be starting soon.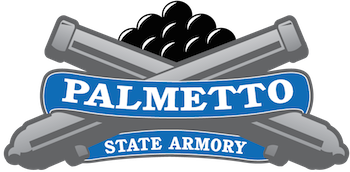 Everything from their Gen 2 AR-15 to the Gen 3 PA-10, the AK-V, NEW AR-V, KS-47, and NEW AK-74, and a whole lot more should be up for some awesome prices!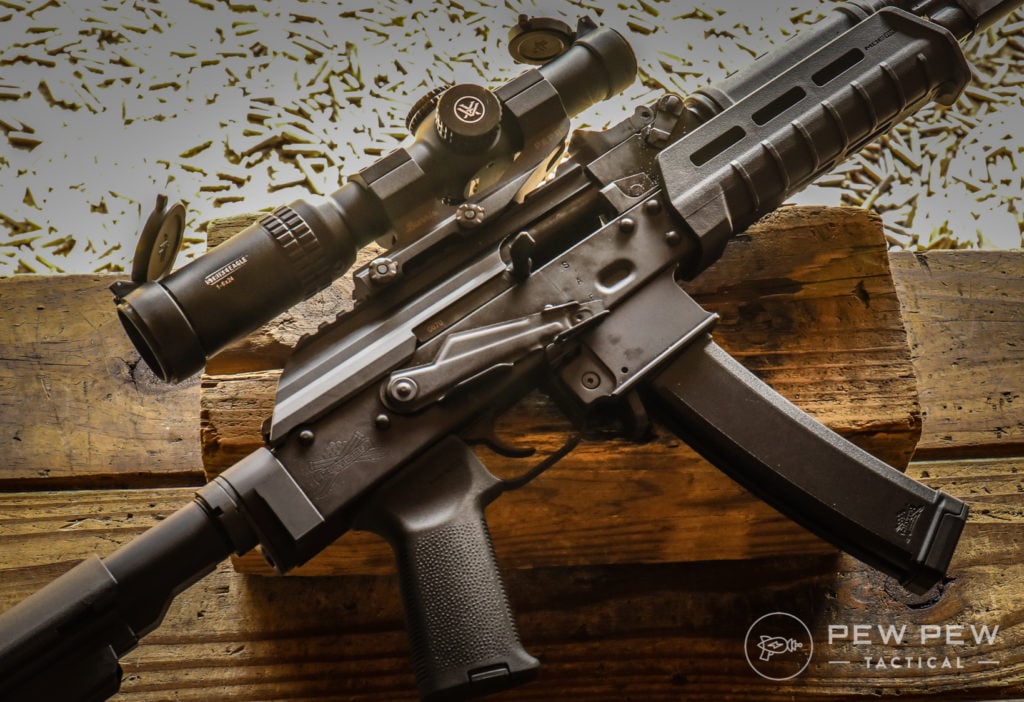 Last year was a BIG Black Friday sale at Rainier Arms!! They haven't kicked off this year's sale yet, but check back if you're looking for top-tier gear!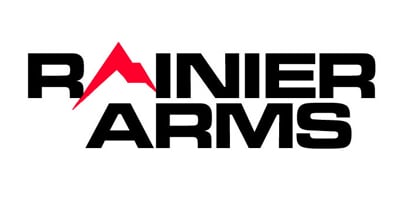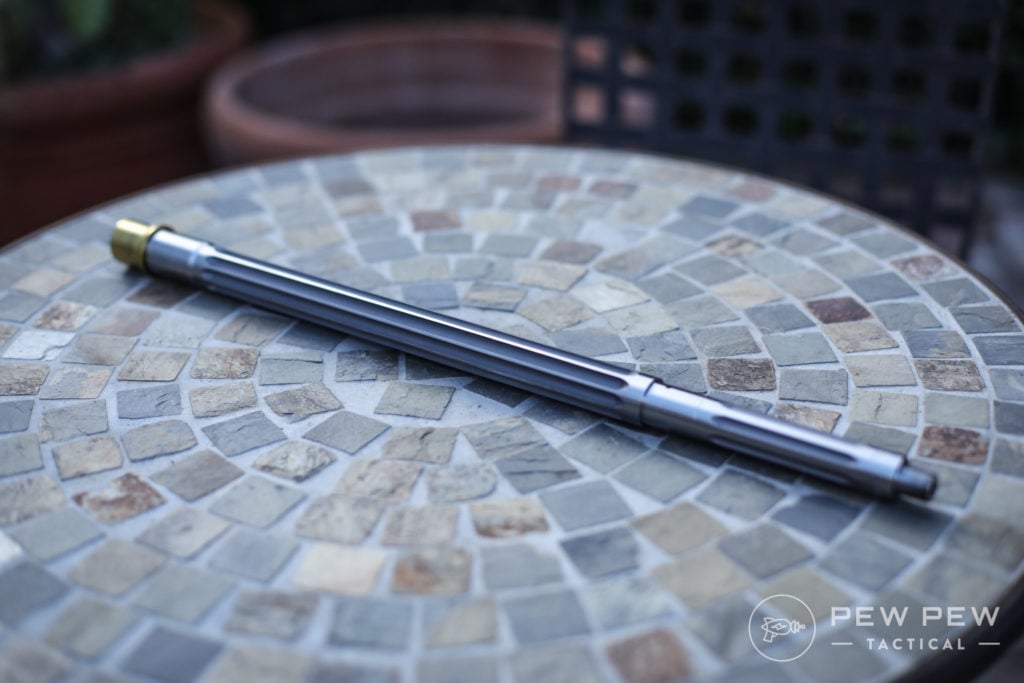 We're positive that Brownells will have one of the best sales of the year, but it's a little early still so it hasn't started yet.

I strongly recommend keeping an eye out for their Reto Rifles or Gen 2 BRN-180!
Make sure to take a look at our complete video review on the BRN-180 😉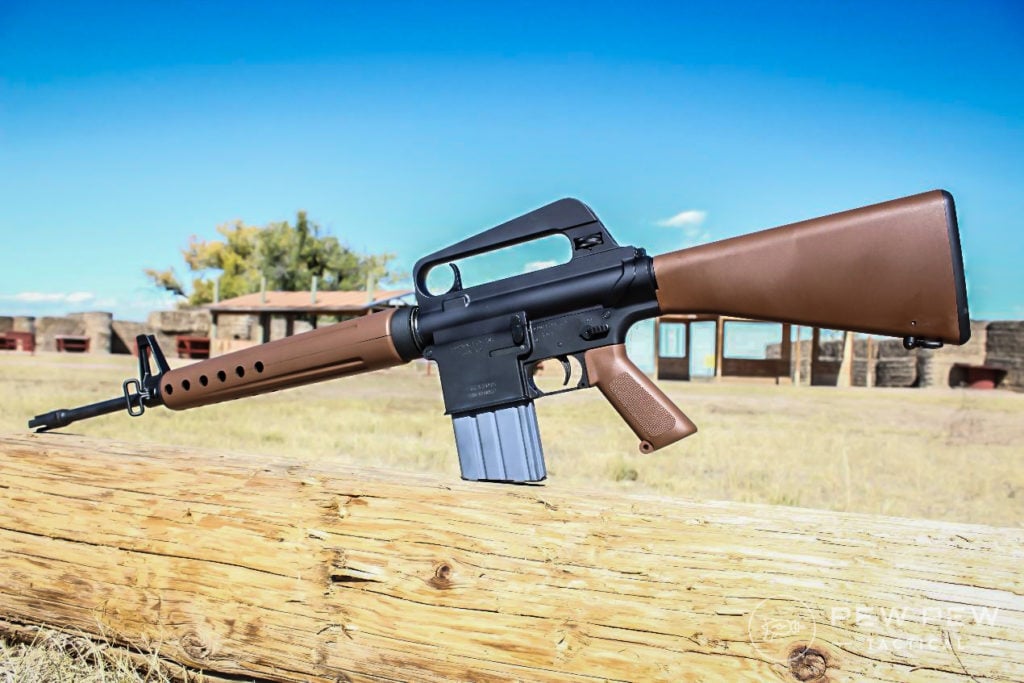 Awesome deals were found last year at Optics Planet, but nothing huge has started yet.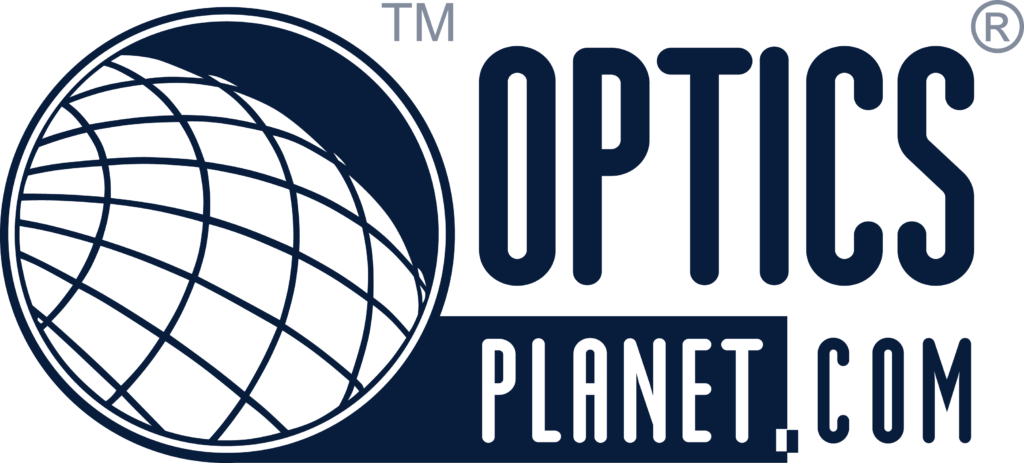 Check out all of Optics Planet Holiday Sales!
No sales yet, but last year saw some awesome deals on hunting and camping gear!
The biggest savings were found for Sportsman's Guide Buyer's Club members, if you haven't looked at the program yet – now is the time!

HUGE sales going on at AR500, sitewide coupon code for 20% using "RESIST" plus a LOT of deals on carriers, plates, and more!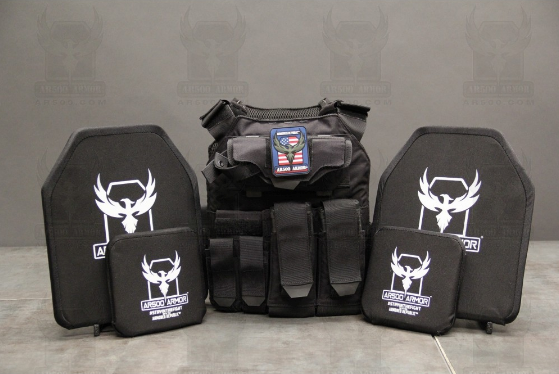 We've reviewed the armor plates and the carriers before and really like them, take a full look at all of the armor blasting goodness!
Everyone needs first aid kits, period. For the range, for the home, for the car, and more — you always need first aid kits.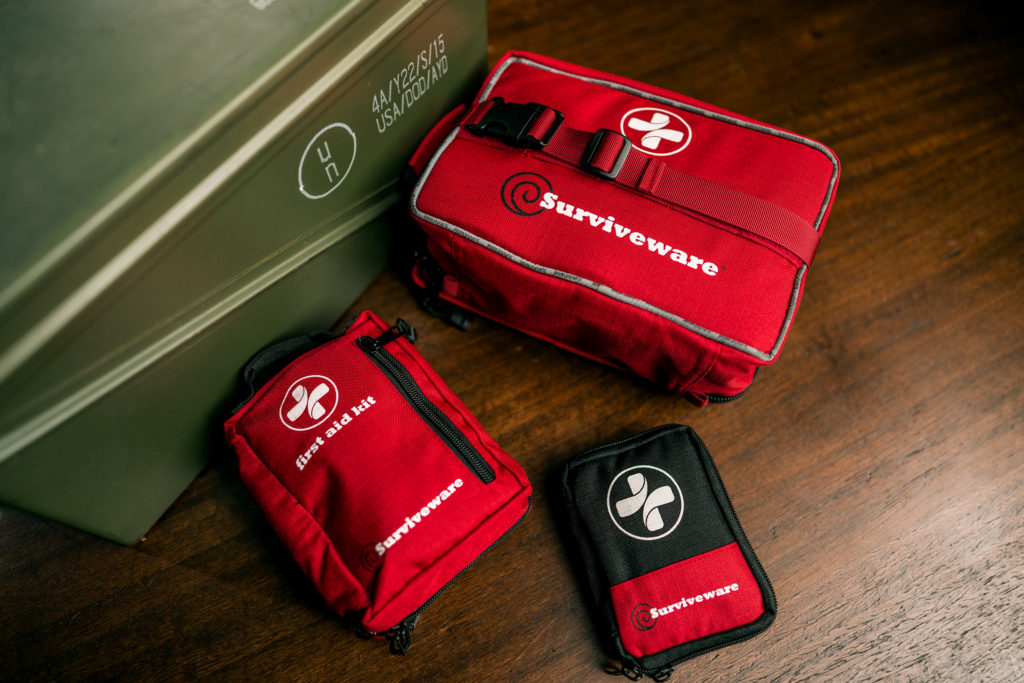 Surviveware is a great provider of pre-made first aid and trauma kits for every size and budget need.
No Black Friday sales just yet, but they'll be coming soon! Take a look at our complete review!
No Black Friday sales yet, but we're keeping an eye on them because they should be starting soon!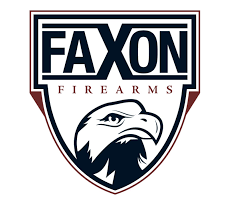 Why do we like them?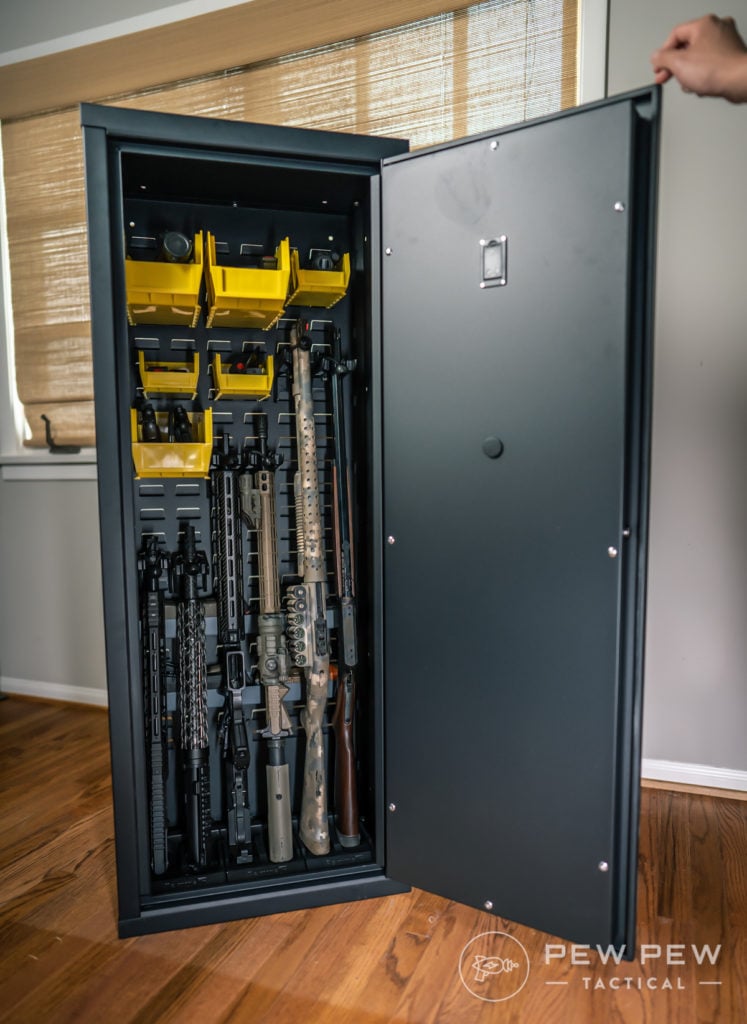 Unlike other safes which are a hassle to install…the Agile comes flat-packed (so you can get it into your room) and all assembly is internal.
Take a look at the full video for all the details!
A great source for everything ballistically rated, RTS Tactical has carriers, plates, helmets, and a whole lot more.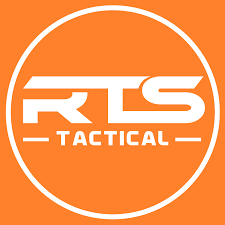 We'll have their plates in-hand to test soon also!
No Black Friday Sales just yet, but we'll keep an eye on them!
Wildfires, gas attacks, smog, tear gas, there are a lot of reasons why you might want to have some protection for your lungs on hand. Parcil is one of the best you can find.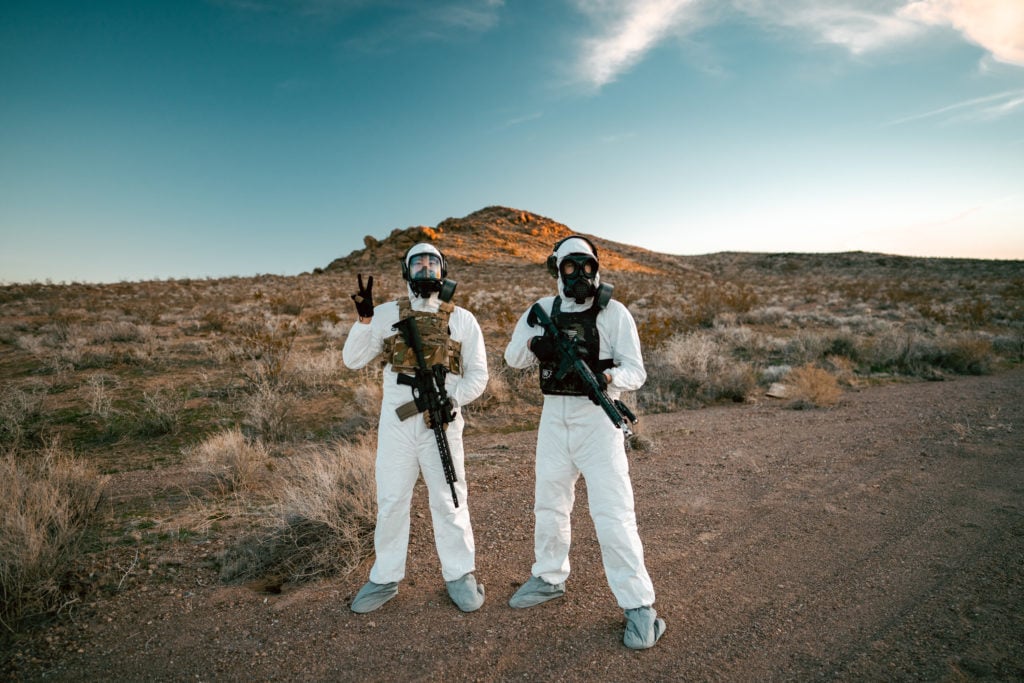 No Black Friday deals going on right now, but we'll update it when they do!
Until then, read the Best Gas Masks, Face Masks, Respirators, & Filters!
Interested in getting your FFL? Class 3 SOT? FFL123 can get you through the process without any pain or headaches!
Dealing with the ATF isn't something anyone wants to do, but you gotta do it to get the coolest toys or to start that gun business you've always wanted.
FFL123 doesn't have any Black Friday deals yet, but something should be coming!
From steel targets to hearing protection, Caldwell is one of those brands that has it all really. We use… a LOT of their gear.
Bags, rests, targets, steel targets, we use a ton of it!
No deals yet, but there should be a special Pew Pew Tactical code coming soon!
Oh ya, we've got some pull now 😎
Need some mags for all that ammo you got? GunMagWarehouse is our first stop for magazines, but their sales haven't started just yet.
Keep coming back though, they had some great ones last year!
The sale hasn't started yet, but… SOON!
Our favorite AR-based 80% completion jig is the Easy Jig 2 from 80% Arms.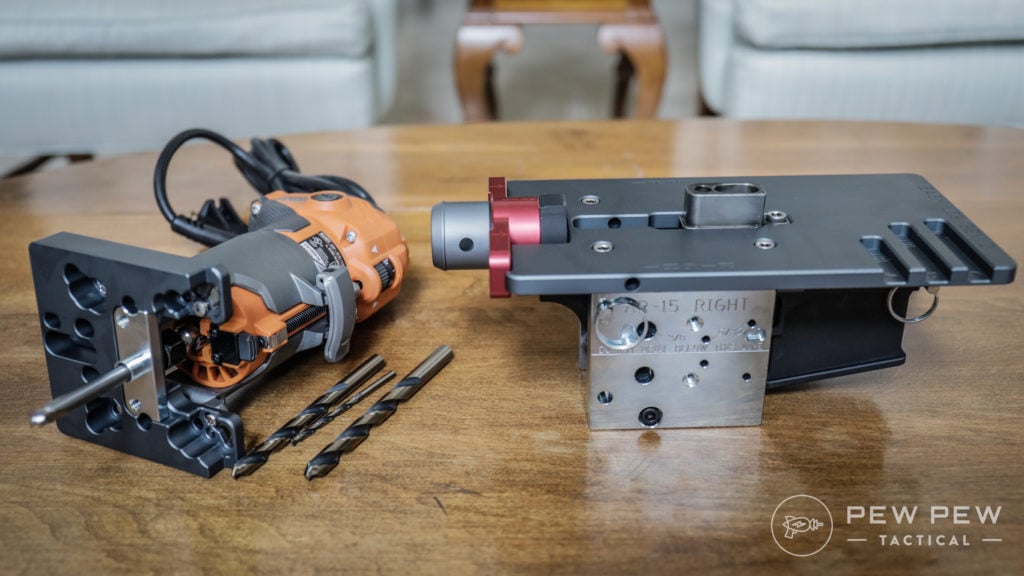 No need for a mill or even a drill press. Just a wood router and power drill.
Check out our full review of it in action plus our overview of the Best 80% AR-15 Receivers & Jigs.
300
at 80% Arms
Prices accurate at time of writing
Prices accurate at time of writing
Last year there were a few good deals on hearing protection and ammo cans, and of course all of the awesome Amazon products.

Last year the sale at Stag Arms was super solid, so we're looking to see something good this year also! If they have anything left in-stock…
Make special note of Stag Arms you lefted handed people, Stag has one of the few AR-15s that is actually designed from the forging to be left-handed!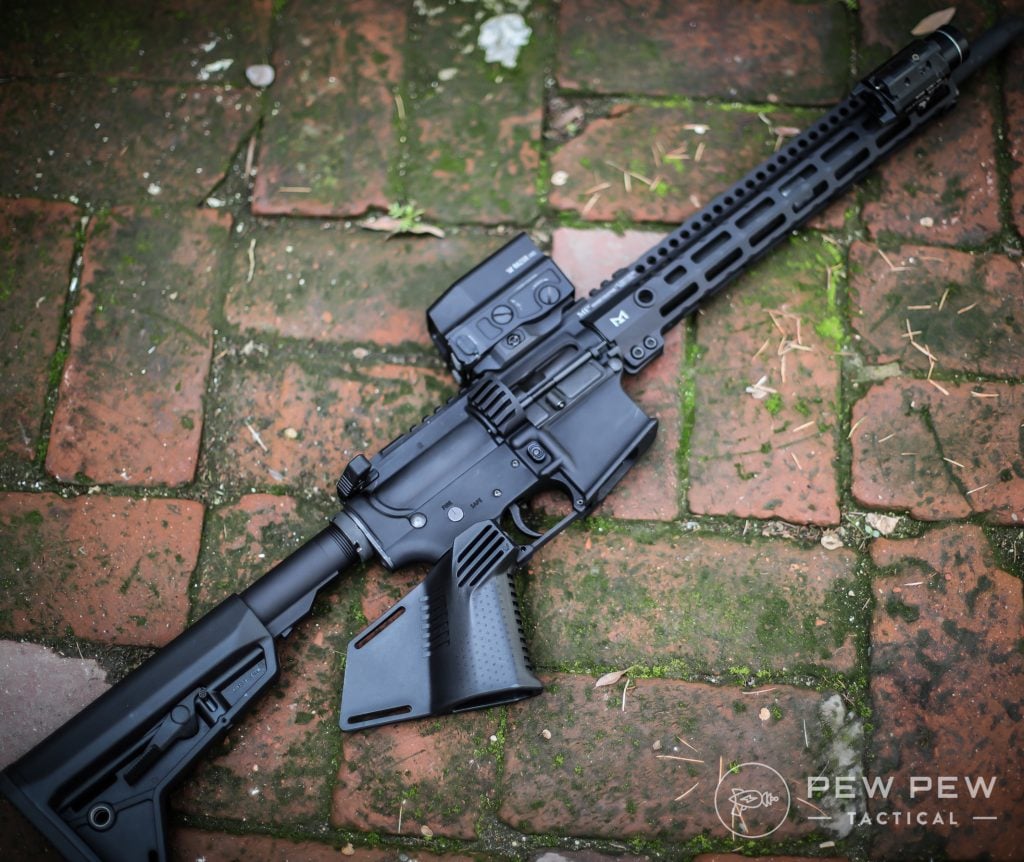 HUGE sale on Vortex Optics — not only do they have some insane prices on their Closeouts, they also have 14% off most everything else Vortex with code "VORTEX14"
Sale is running from now until Nov 30th but supplies are going to be getting scooped up FAST.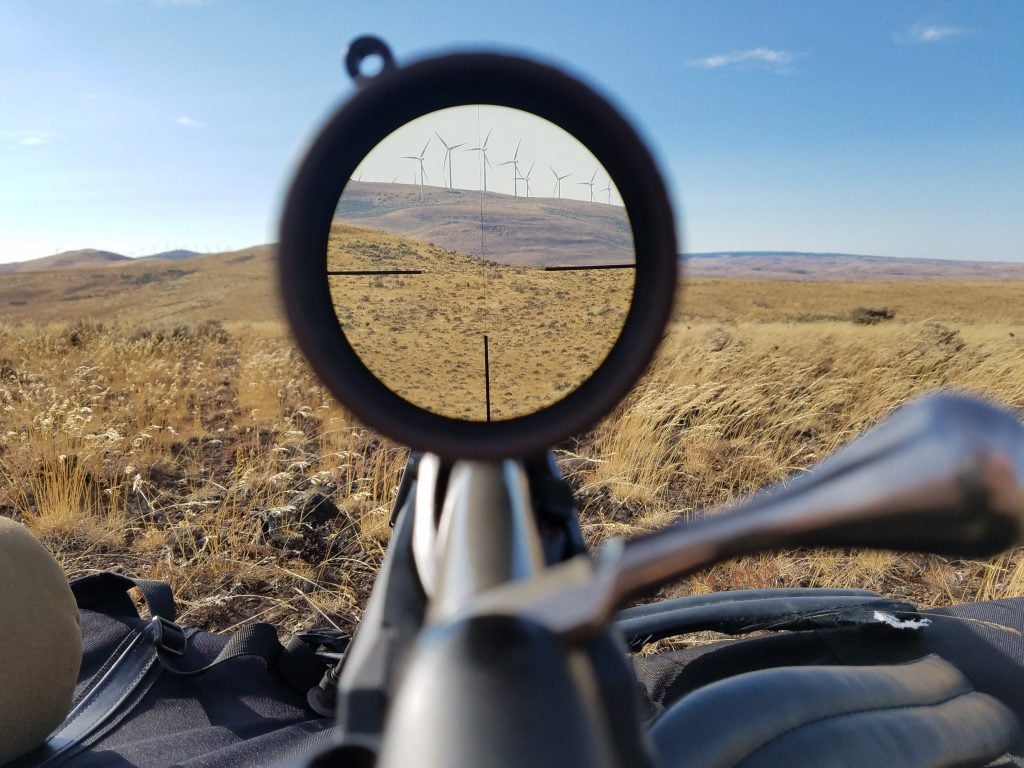 PLUS you get free shipping on orders $250+!
Vortex Micro 3x Magnifier w/ QD mount – $260 w/ code "VORTEX14"!
Vortex AMG UH-1 Gen 2 Holographic Sight — $430 w/ code "VORTEX14"
Take a look and grab them quick!
Last Blade HQ had some awesome prices for Kershaw, Gerber, Benchmade, and lot more!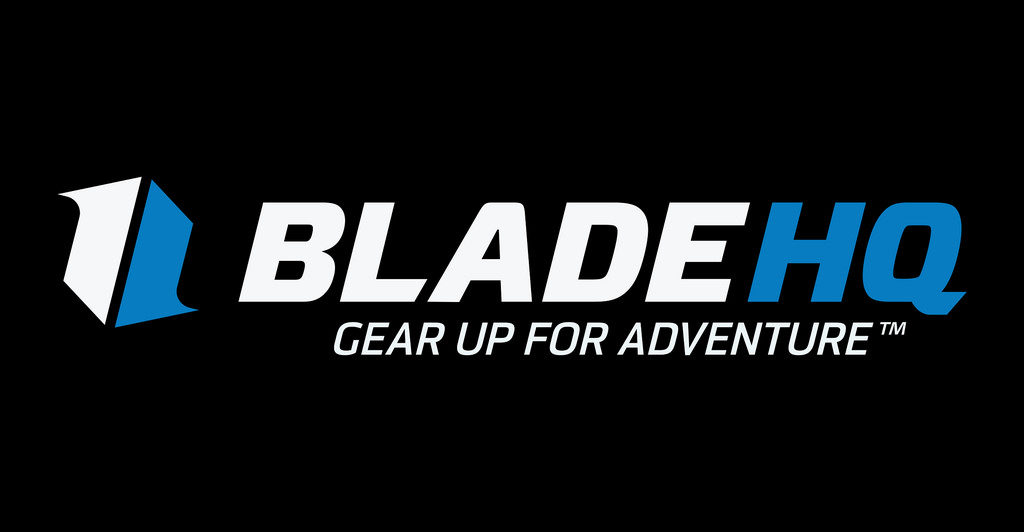 Need some badass stocking stuffers? GOAT Guns has you covered!
The Black Friday sale hasn't started yet, but it will be coming in hot here soon!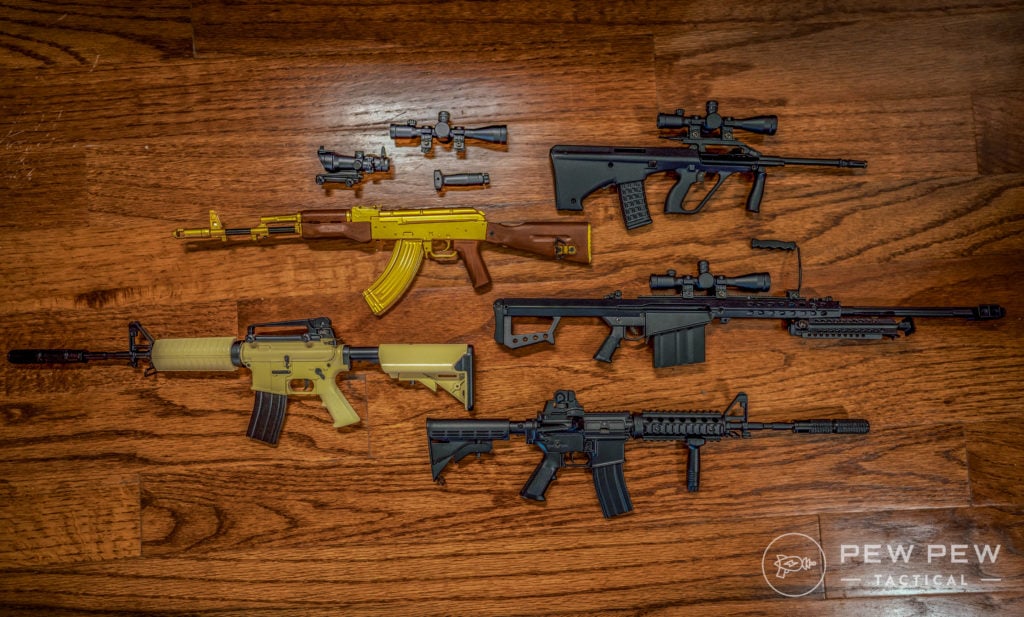 These mini-non-firing replicas of rifles like the AUG, M4, AK-47, and more are super cool!
Check out our full review of them too.
We've reviewed Urban Carry's G2 (and now they have a G3) and really liked it, but currently still no Black Friday deals.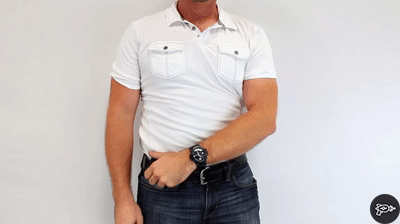 A leading name in carry protection, USCCA is there for you when the worst has happened and you've had to defend your life or the life of a loved one with lethal force.

While not available in every state due to local laws, USCCA has a national network of lawyers ready to act on your behalf.
Eric has a complete review about USCCA, he's been a member since 2017!
Lots of awesome options from multitools to EDC knives, SOG has it all.
No sales yet, but they do have free shipping!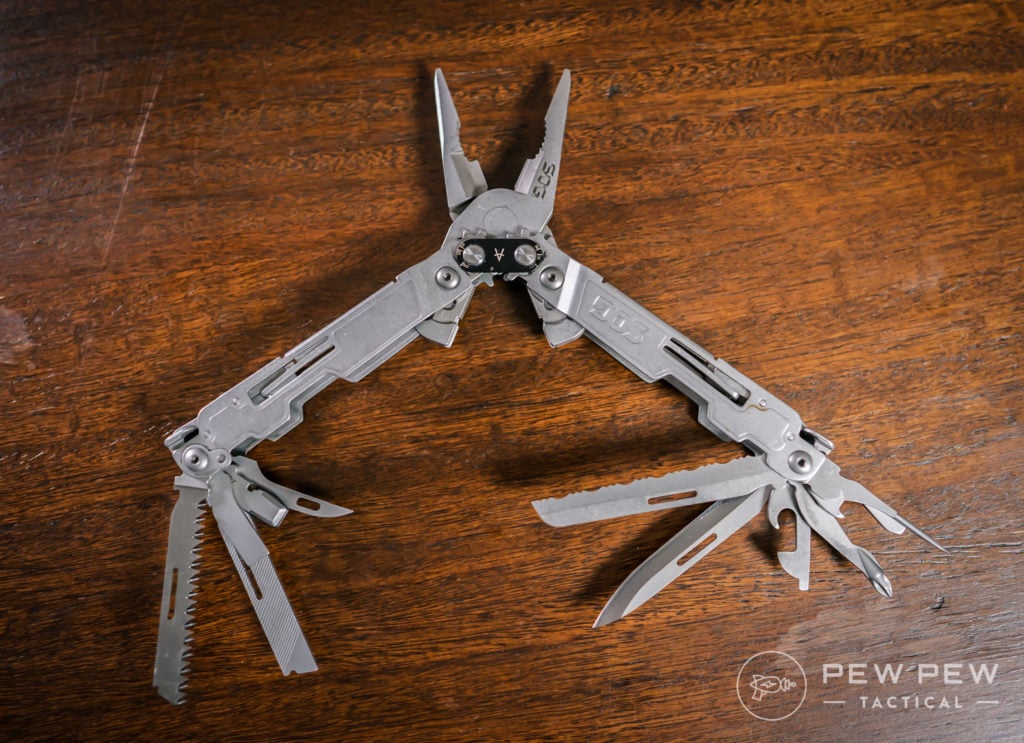 We'll keep an eye on them and update as soon as the deals start!
No info on any Black Friday sales yet, but we should be seeing something soon!
One of the few online retailers with stock still on the shelves, take a look at GunPrime for all kinds of firearms!
If you're looking for a great hybrid leather-Kydex holster, our top pick is Hidden Hybrid for durability and comfort.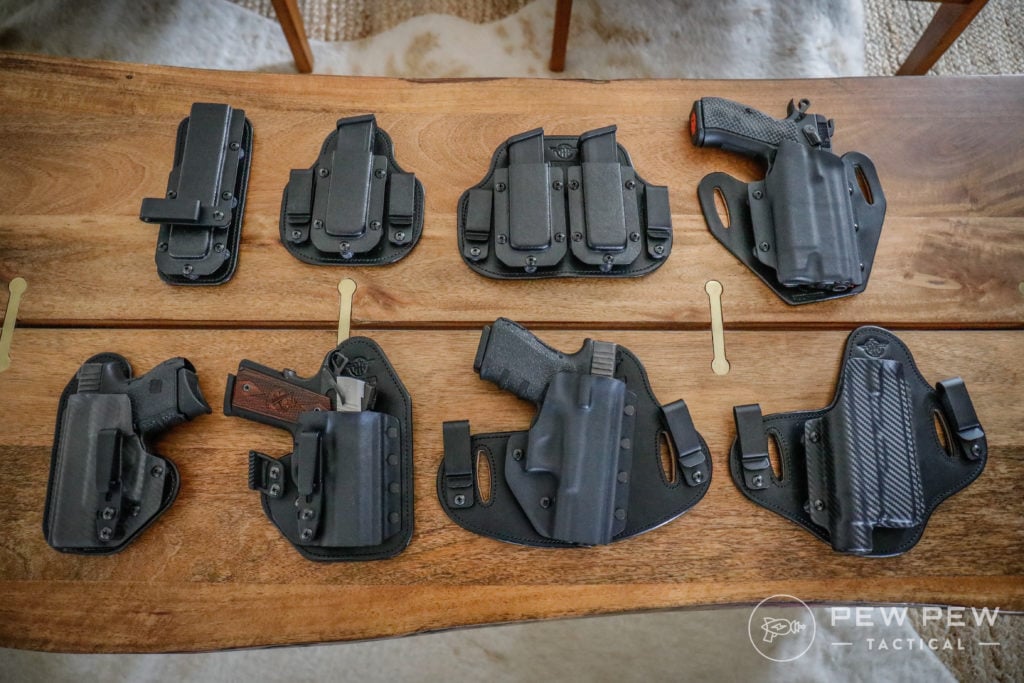 See our full review and our overall Best Concealed Carry Holsters article.
Nothing just yet for Black Friday, but we have been reviewing their lights over the past few months!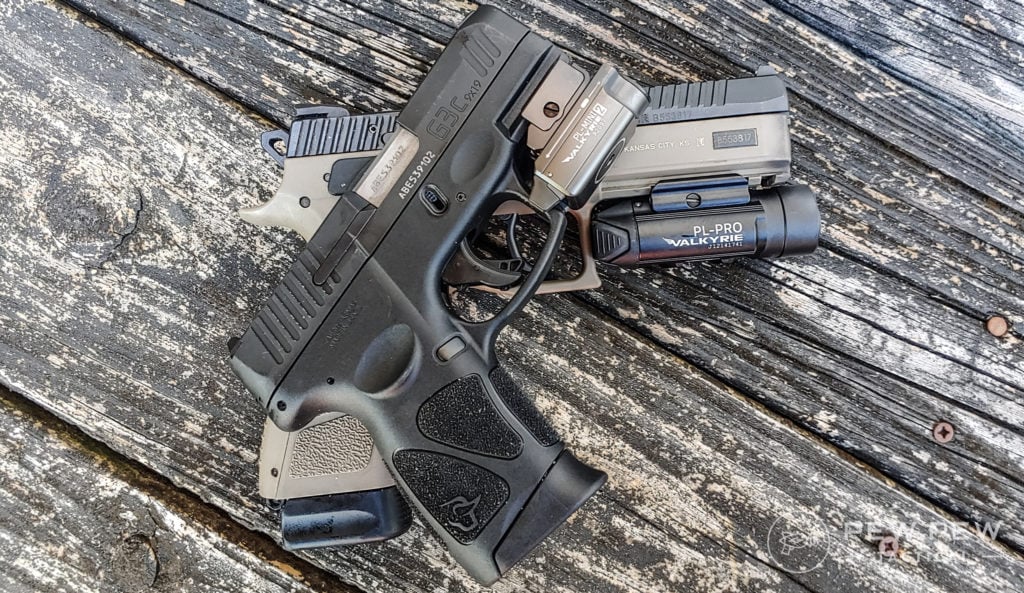 Take a look at these reviews and bookmark the page for sales!
Tactical clothing is durable, well made, and designed to be ready for anything.
We're keeping an eye on U.S Elite Gear for some great sales this holiday season!
If you want the best holster on the market, you're probably looking for a Safariland.
The number one name in duty and competition hosters, Safariland is second to none.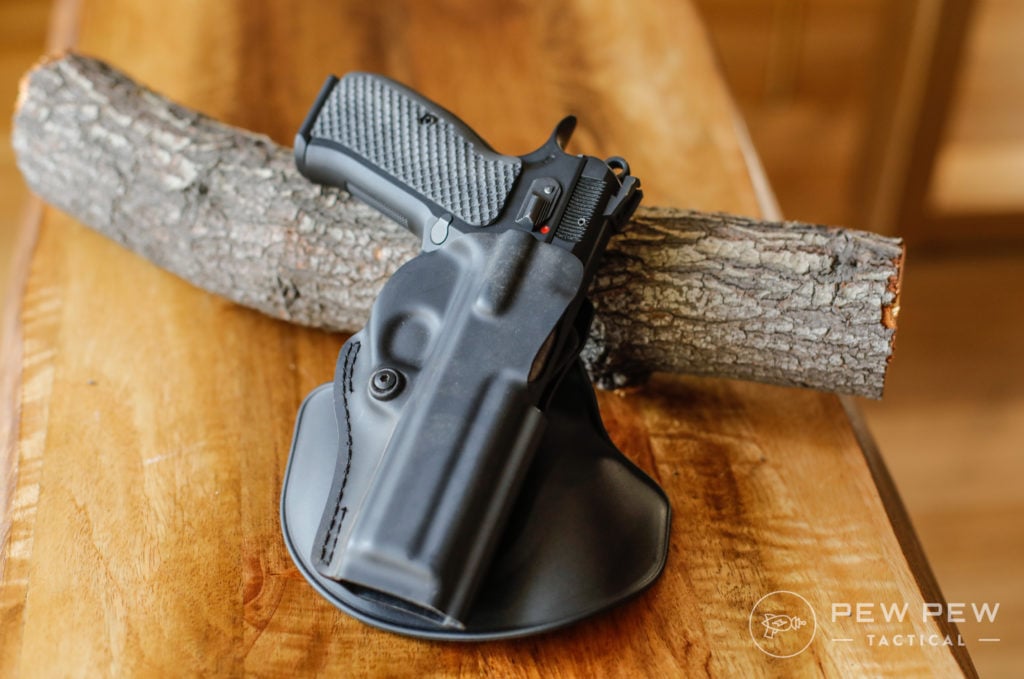 No big sale happening yet, but soon!
Some of the best AR-15s and AR-10s you can find, DD is a name that has been battle tested for longer than most of the competition has been in business.
No sales yet, but we might see something soon!
If you're interested — take a look at our DDM4 PDW review or the DD5 VR AR-10!
Some of the coolest looking and best feeling AR, Glock, and Sig accessories around – Tyrant Designs mills all of their parts for the best fit, finish, and feel possible.
No awesome sales right now, but check out some glamour pics!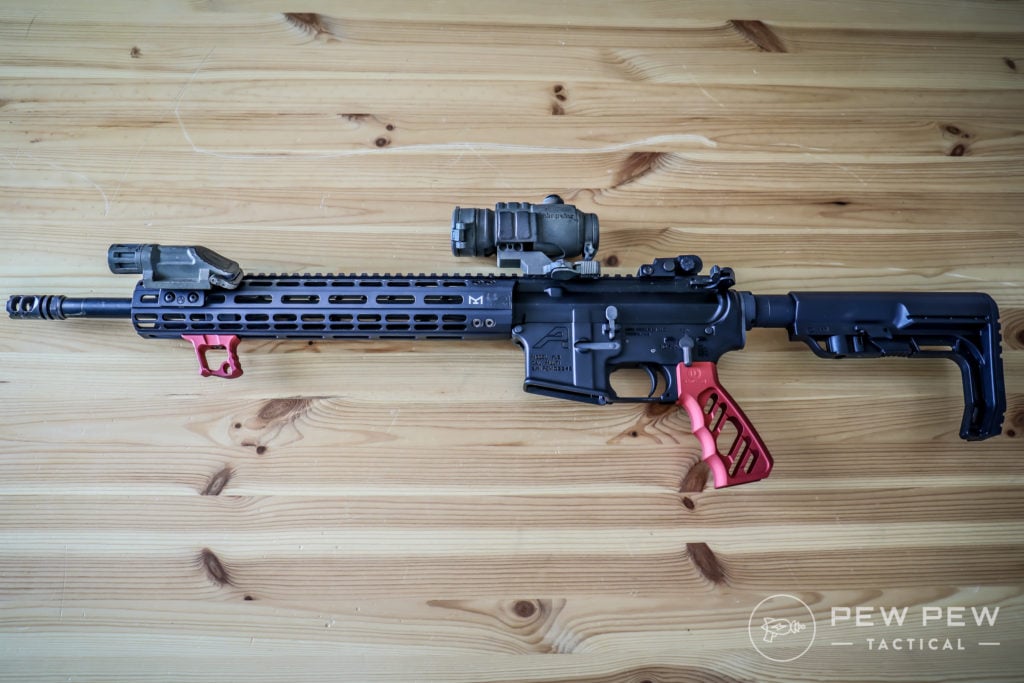 Plus we like their newest foray into Glock mods…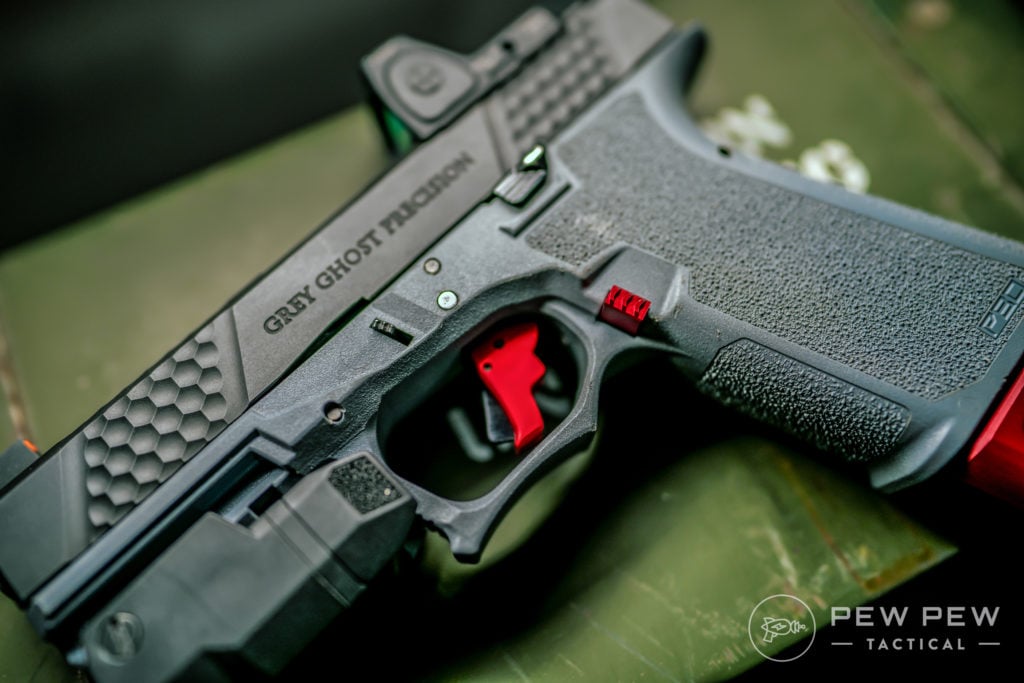 One of the newer retailers for new and used guns, Guns.com is running some crazy deals this Black Friday and Cyber Monday.
Right now they have huge discounts on their used guns and a lot of these are ones you need to see.
For some of the best Ruger 10/22 and other rimfire gun upgrades on the market, Tandemkross is where you need to shop!
While their big sale has not kicked off yet, it should be here soon!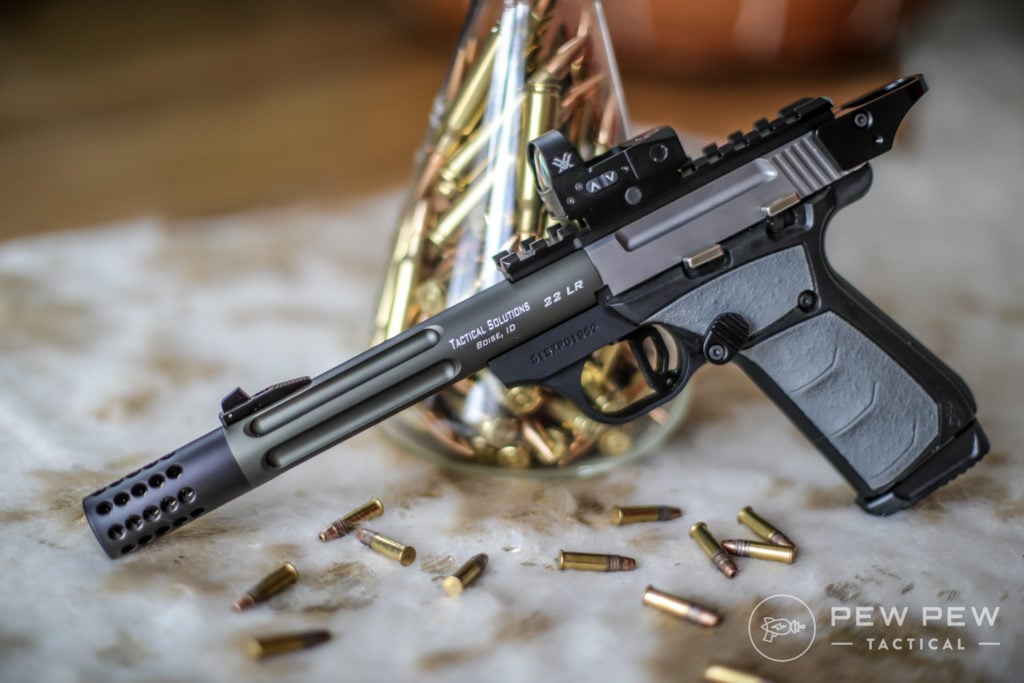 From Buckmark to Victory to the 10/22 and more, Tandemkross has upgrades for it all!
Some Thanksgiving sales we could really use, grills, smokers, deep fryers and more are on sale at Sportsman's Warehouse right now and they mean business!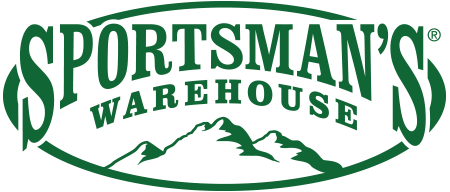 They've also opened a LOT of new store locations this year, so take a look to see if you have a new one near you!
Still waiting on their Black Friday sales to start, but if you're looking for a great leather belt or holster – check back often! Well made, well fitted, and built to last.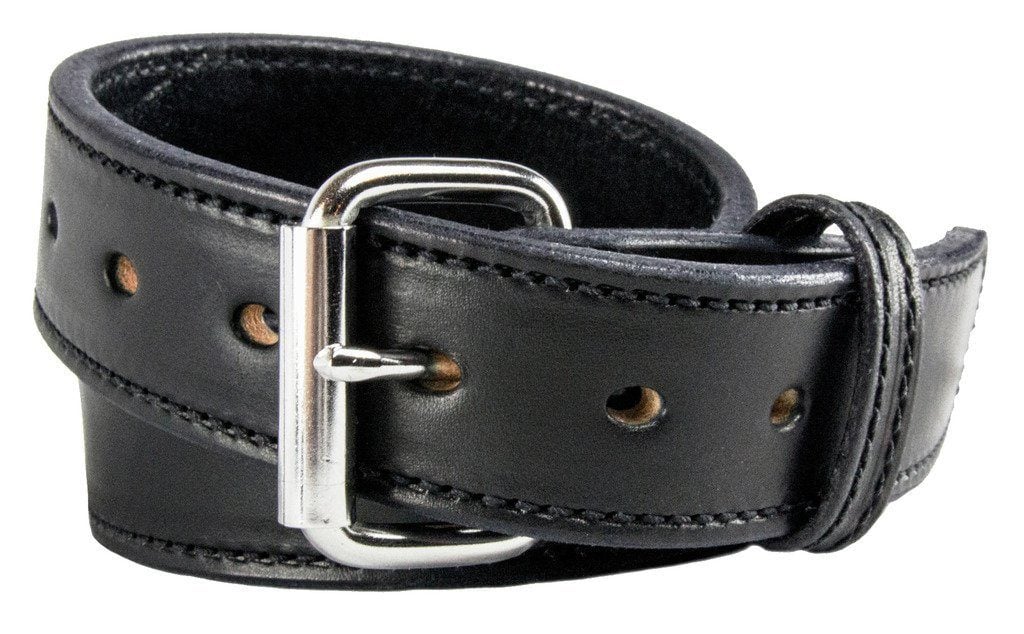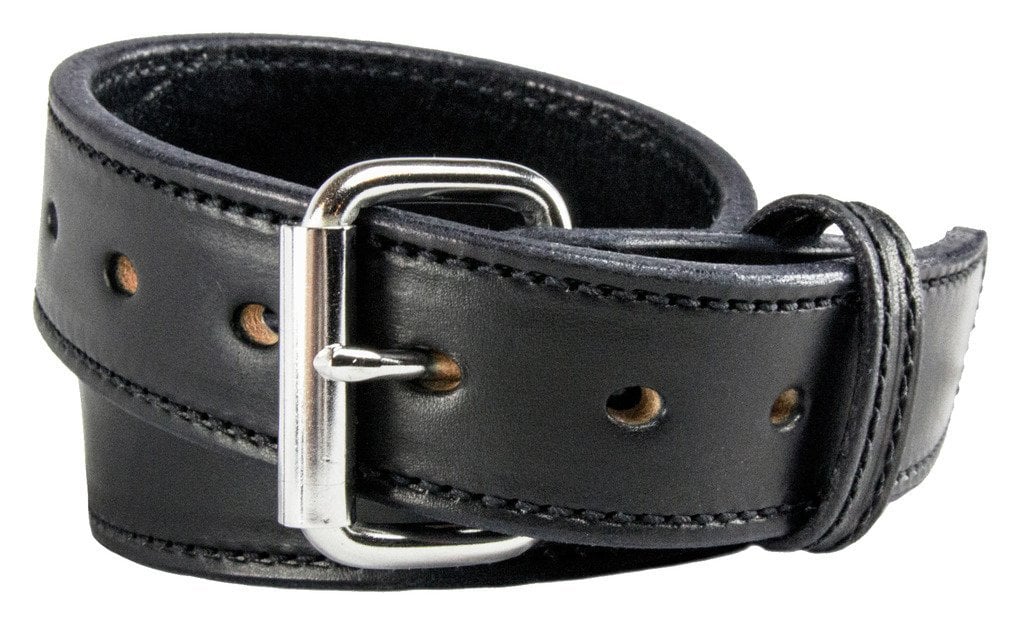 No big sales yet, but we're checking often!
These people have some awesome tactical gear that we've reviewed before, but they also have great training gear and targets, plus some wicked cool moto posters!
My personal favorite poster from RE Factor is the Colonial Maritime Raid Force!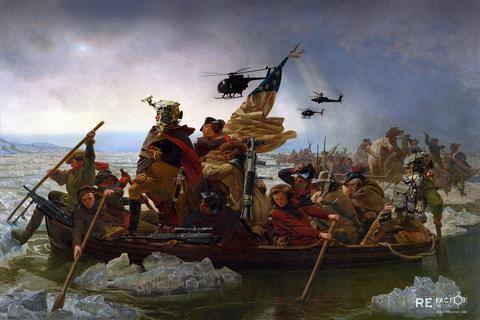 Some of the Best Tactical Pants on the market right now come from Propper!
Even if you're not a high-speed operator, a good pair of pants for everyday wear or for the range really help.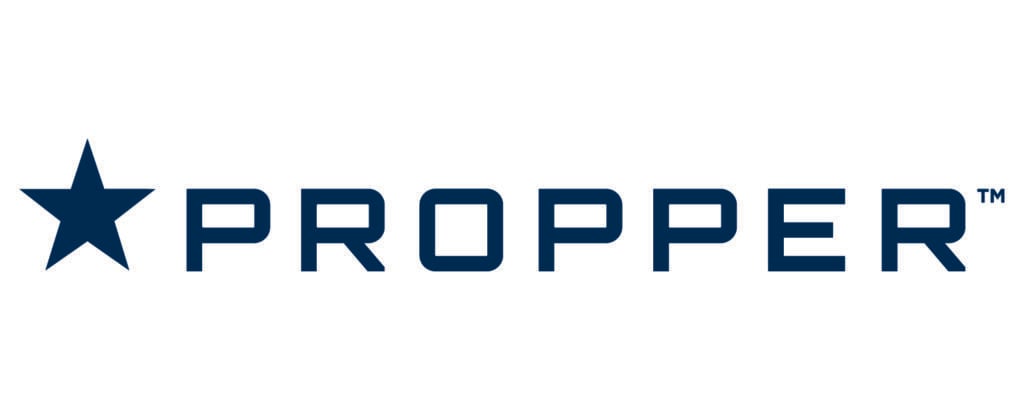 We're hoping to see some great sales from them later in the week, but for now, their Black Friday hasn't started yet.
While you might not be SCUD hunting in Iraq any time soon, gas masks and personal protective equipment still have a place in every emergency kit.
From gas attacks to smoke from wildfires to tear gas, protecting your lungs by filtering the air you breath can save your life.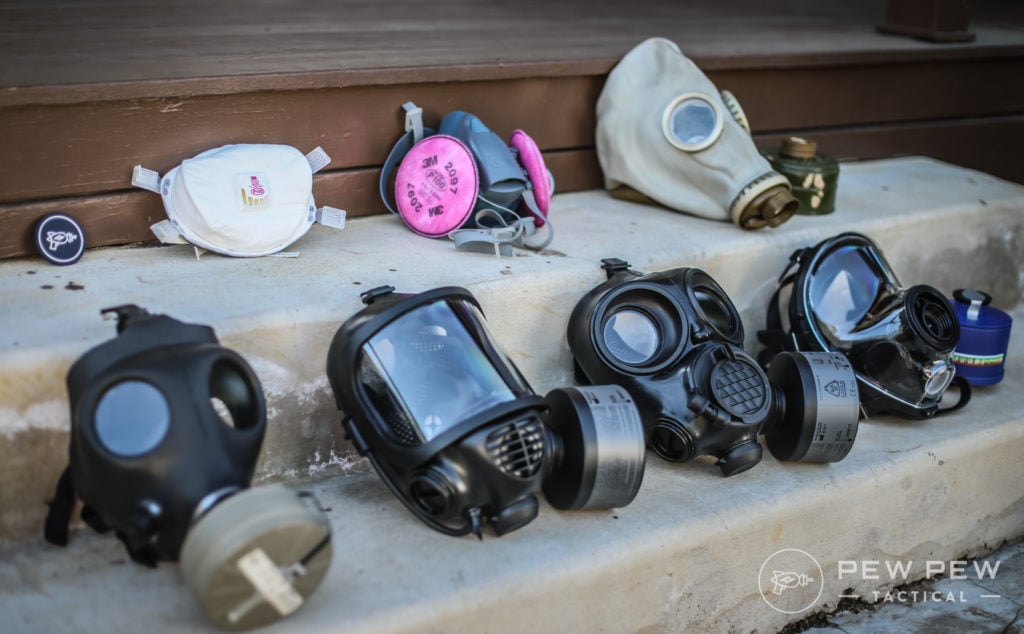 We've tested a bunch of gas masks before and really like what MIRA Safety has to offer.
We have a few reviews covering Vaultek's MXi, VT10i, and VT20i safes — this are solid and dependable handgun safes.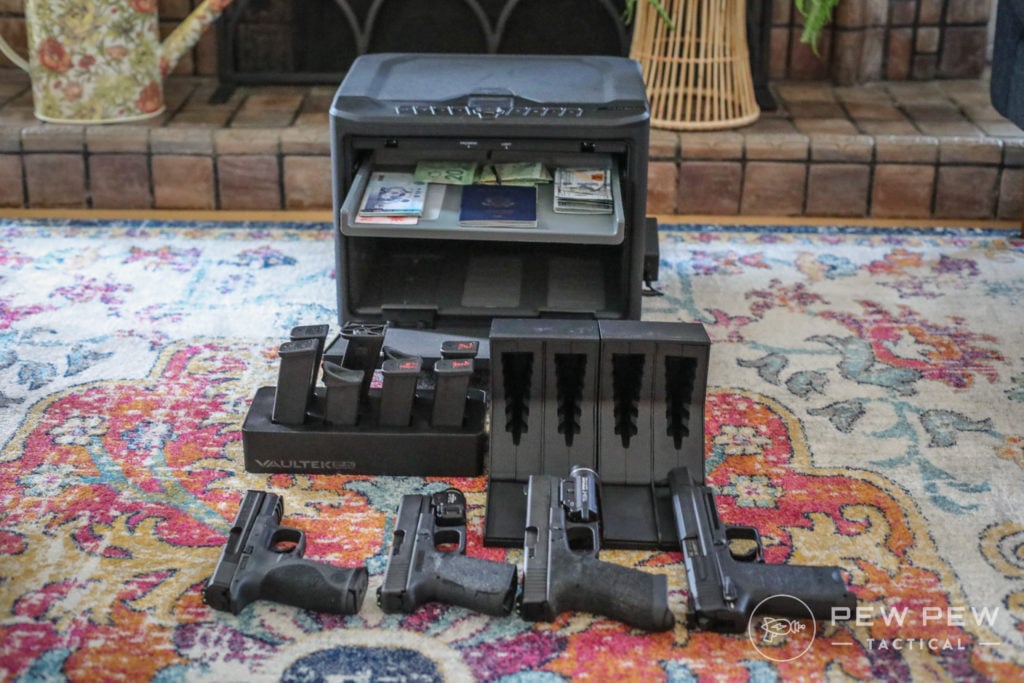 Black Friday hasn't started for them yet, but we'll keep checking!
Body armor isn't high on everyone's list, but a good vest can save your life when you really need it.
From home defense, civil unrest, or just going to public ranges — don't be caught unprepared.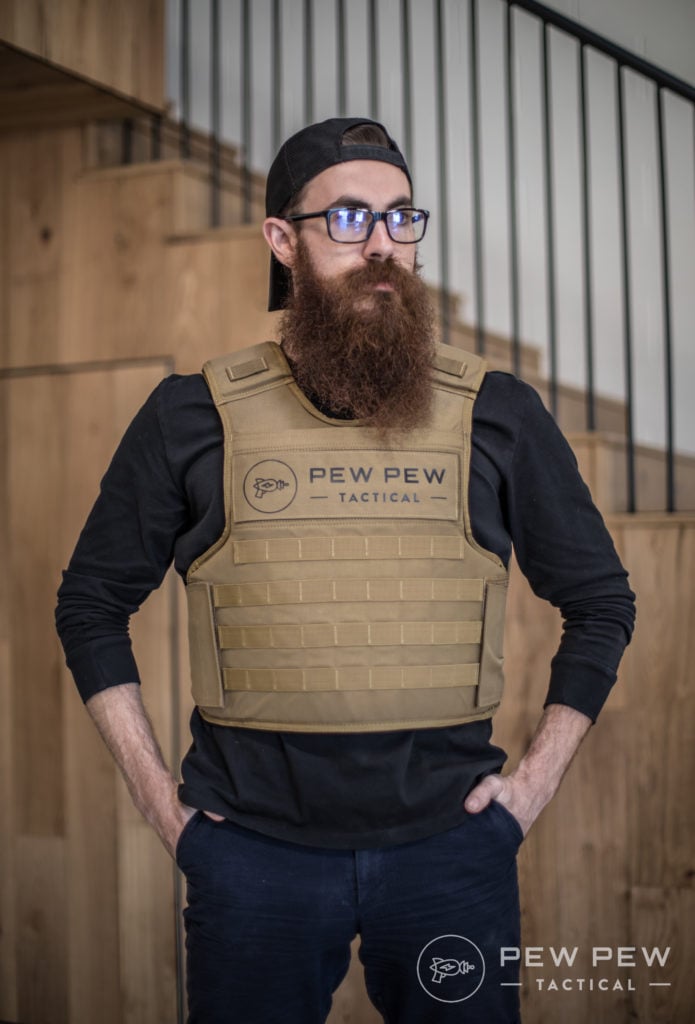 We're pretty happy with the soft armor we've tested from Safe Life, from the comfort and weight view these are great! FLEXIBLE rifle rated armor is a very cool new innovation!
We'll keep an eye out for Black Friday sales, but be sure to read about the Best Body Armor!
Some big-time sales will be happening at Maven this year starting on Black Friday, Nov 26!
15% off of their C-Series optics, including their brand new CM.1 8×32 monocular.
They are also offering FREE customizations starting Black Friday and extending through the end of the year!
We have several Maven reviews coming soon but the results have been awesome so far. Direct to customer sales allows Maven to deliver some incredible glass quality for their price points.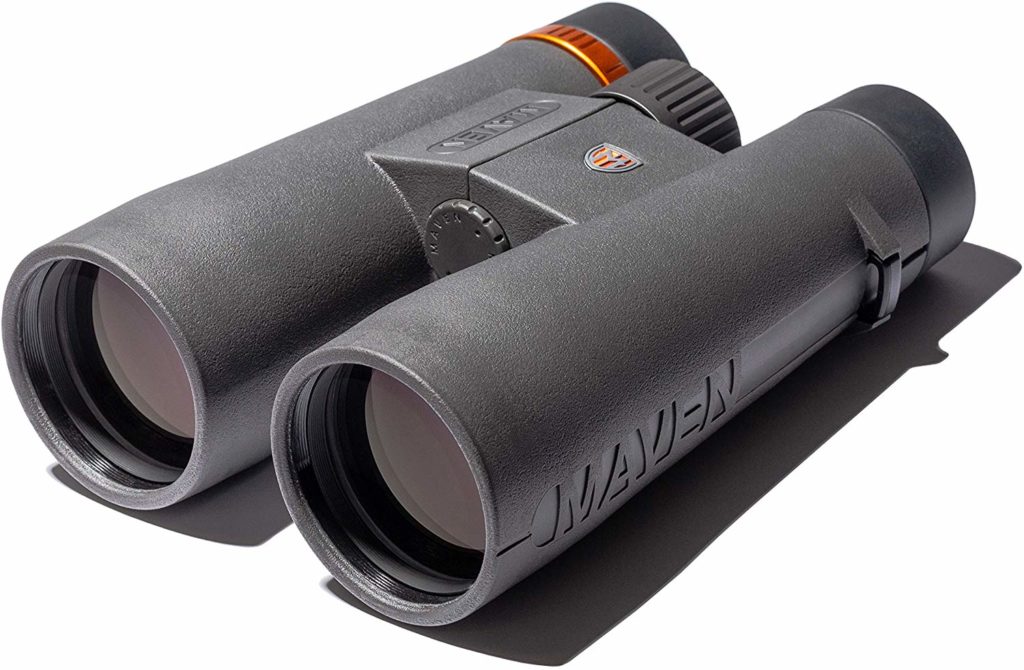 Awesome Glock triggers, barrels, parts, and more! The big sales have not started yet, but last year was great! Check back soon for all your Glock upgrade needs.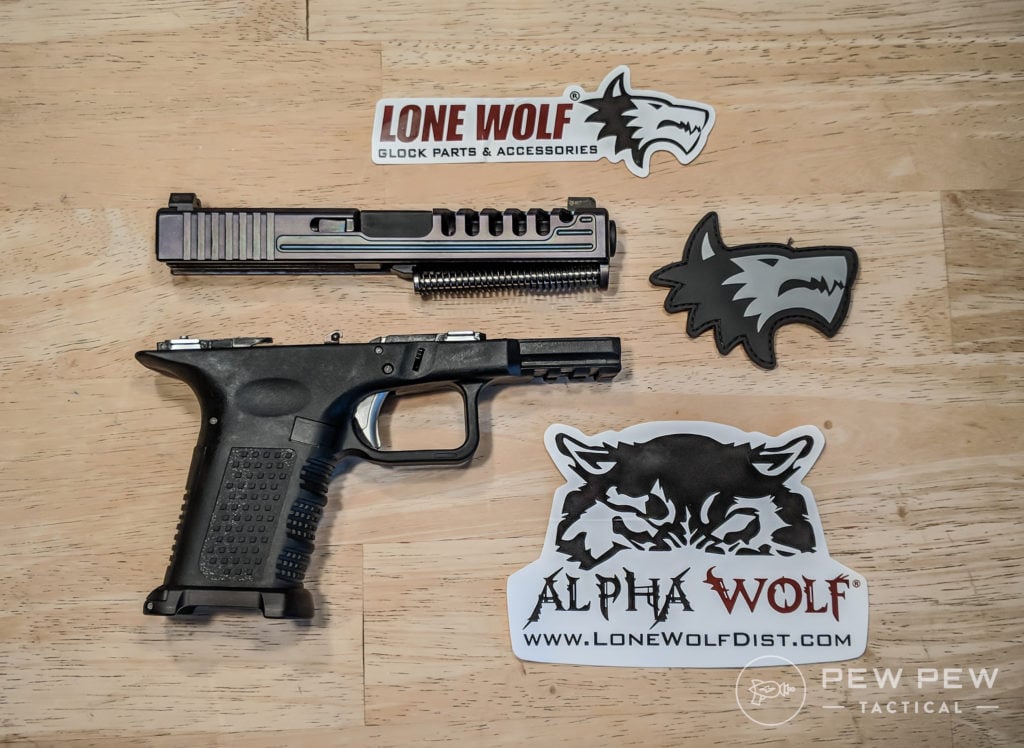 Holsters are everywhere these days, but finding a good one is still one of the hardest parts of carrying!
Concealment Express has a great line of IWB and OWB Kydex holsters – we've used them for EDC ourselves.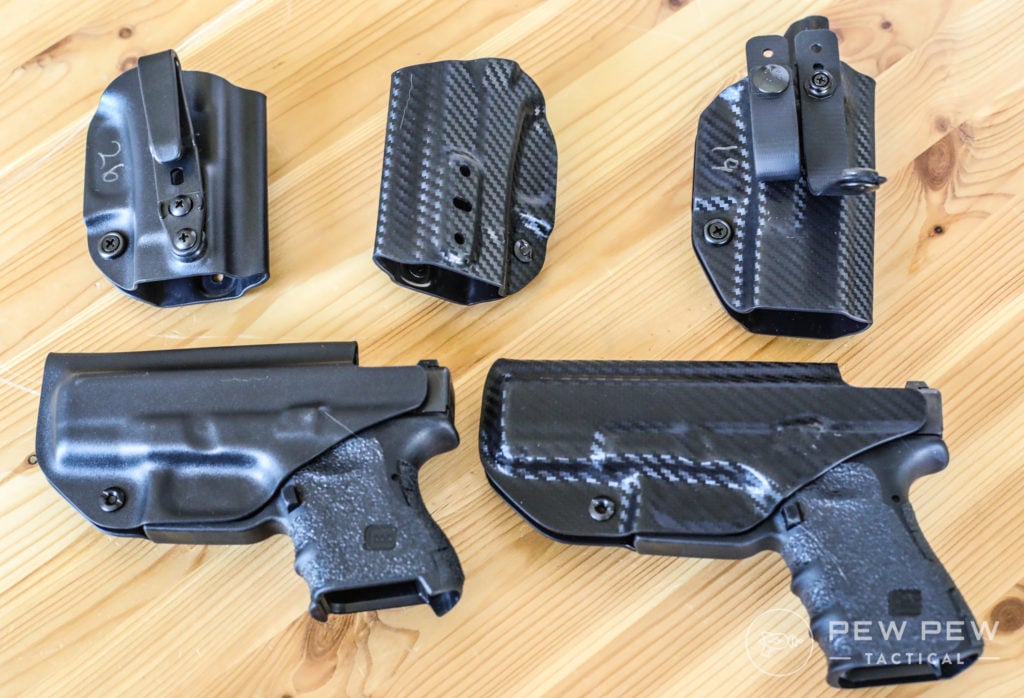 Awesome barrels for a great price is what Ballistic Advantage is known for! We've reviewed their Hanson Profile barrels before and REALLY liked what we got.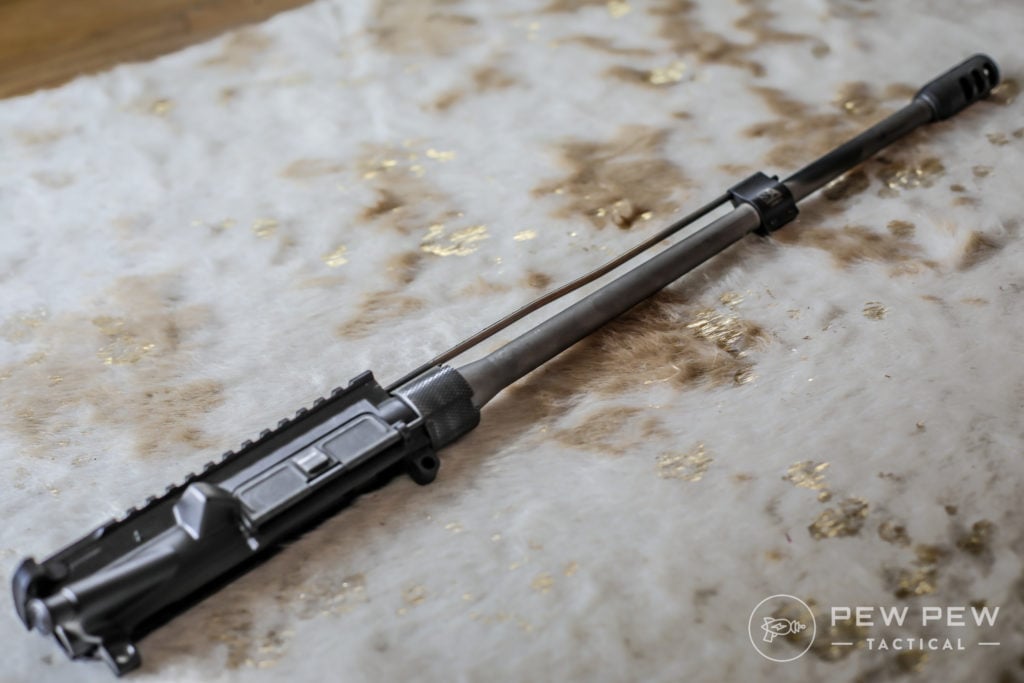 Kestrel is having a GREAT set of deals come the 25th — but for right now nothing is happening.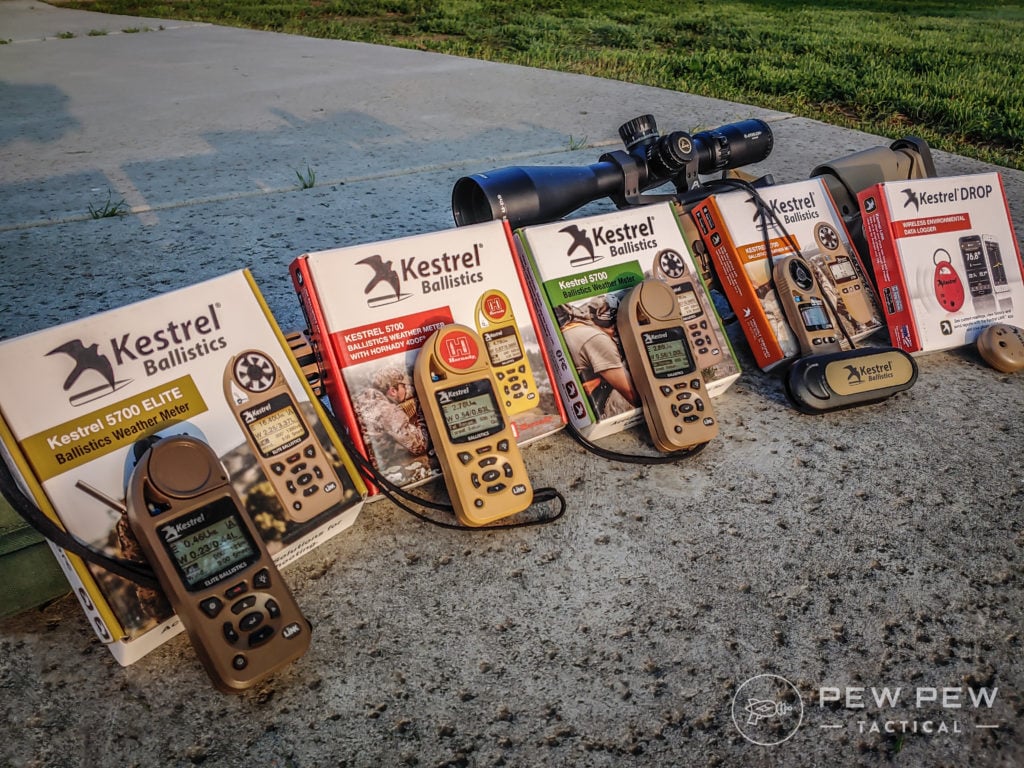 We'll update you as soon as their Black Friday starts! Until then, take a look at our complete guide to choosing the perfect Kestrel for you!
Need a holster? Tenicor should be having some solid Black Friday sales soon, don't miss out!
Read about our tests and thoughts on Tenicor in the Best Concealed Carry Holsters!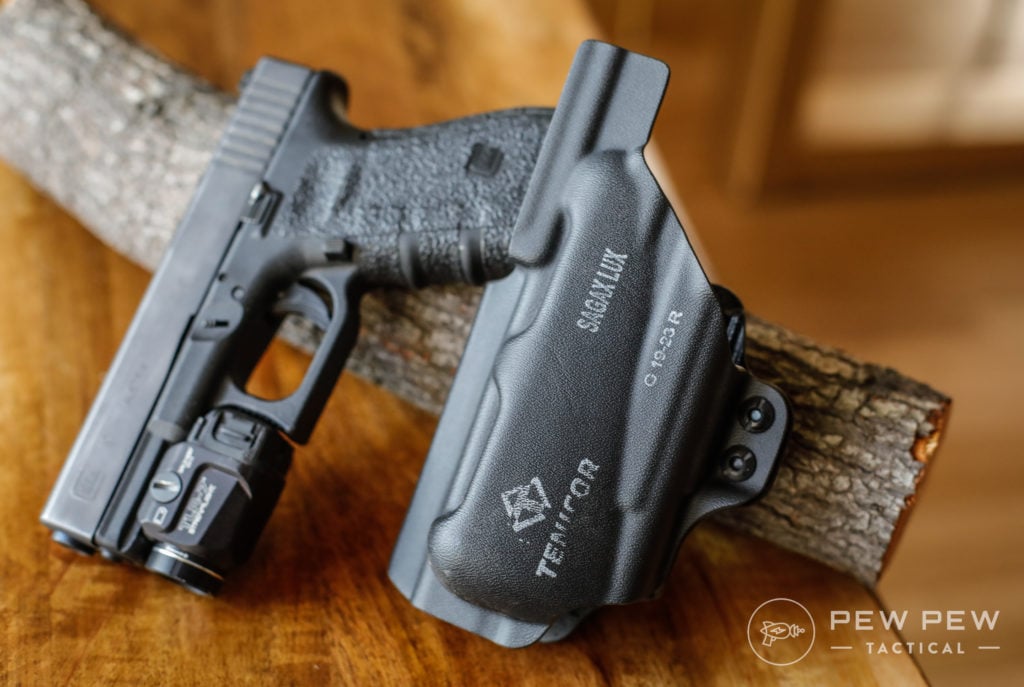 Sales starting the 20th, but even right now they have free shipping on orders over $50!
We've been using STNGR handguards on several builds for a while now and really like them for their durability and ease of use.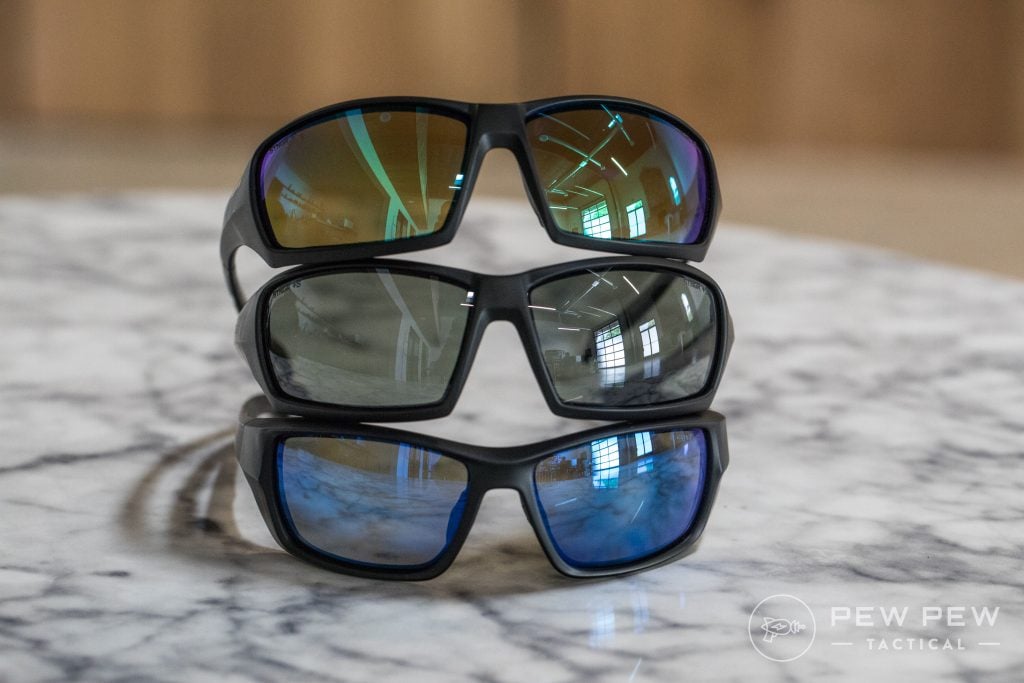 We've also been wearing their ballistic rated eye protection for months and LOVE them! I have both the grey and the yellow tinted glasses and highly recommend them!
Lots of cool stuff in stock at LAPG, from shoes to pants to first aid and a lot lot more!
LAPG also carries their own line of products, their First Aid Bag is one of my core medical bags and their pants are one of my main range wear.
A big sale is coming, but nothing started just yet!
They also have some cool moral patches!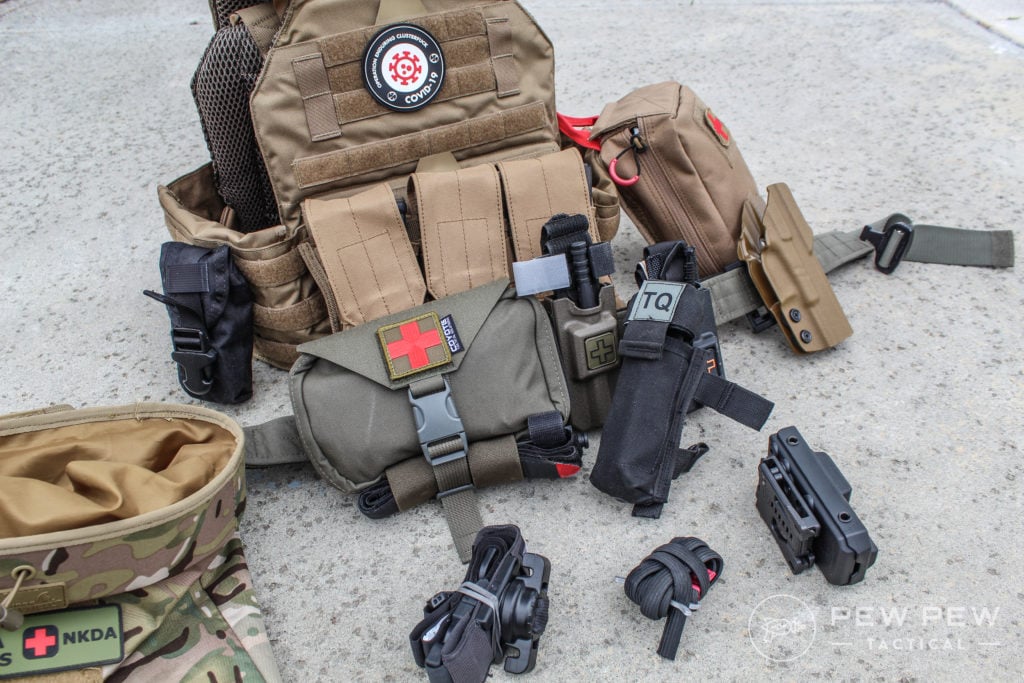 Solid ballistic rated helmets for a decent price. No info on their Black Friday yet, but we should see something soon!
Take a look at our video of John's latest helmet set up including nightvision and HHV!
A cool little tool that helps you keep an eye on your barrel temp, perfect for making sure you don't overheat a precision rifle or grab a hot AR — the Flare Mini is having a big sale later this month!
They have three colors out now and are coming soon with new Micro size for pencil barrels!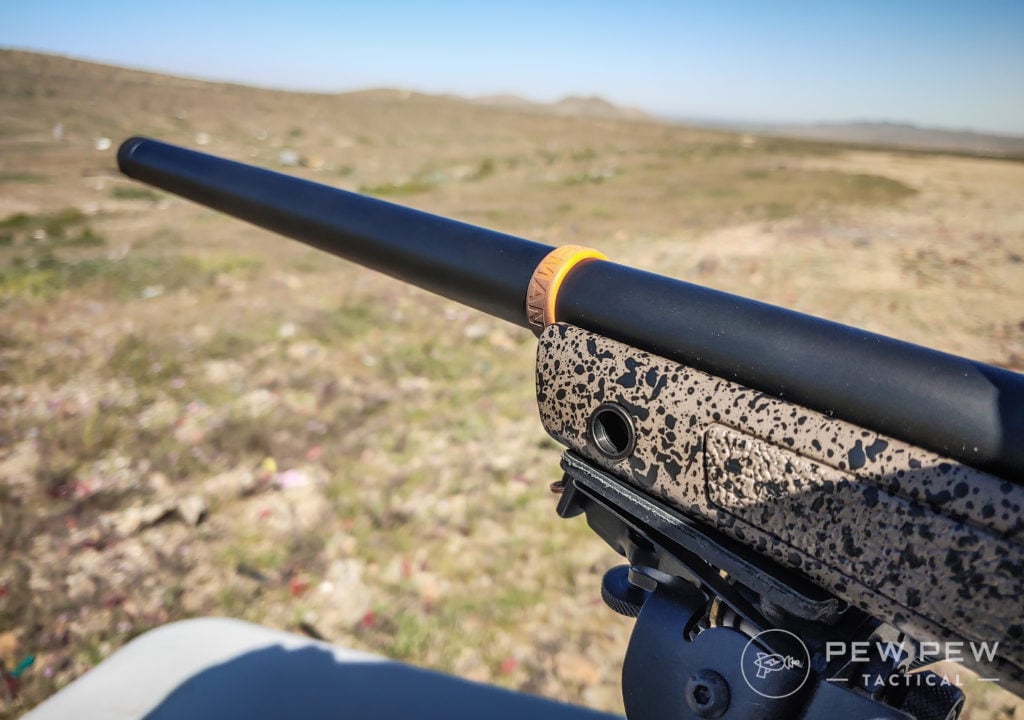 Need a gift knife for someone awesome in your life? Is that person you? Look no further than Forseti Steel!
Some great prices coming later this month, these are ones to keep an eye on.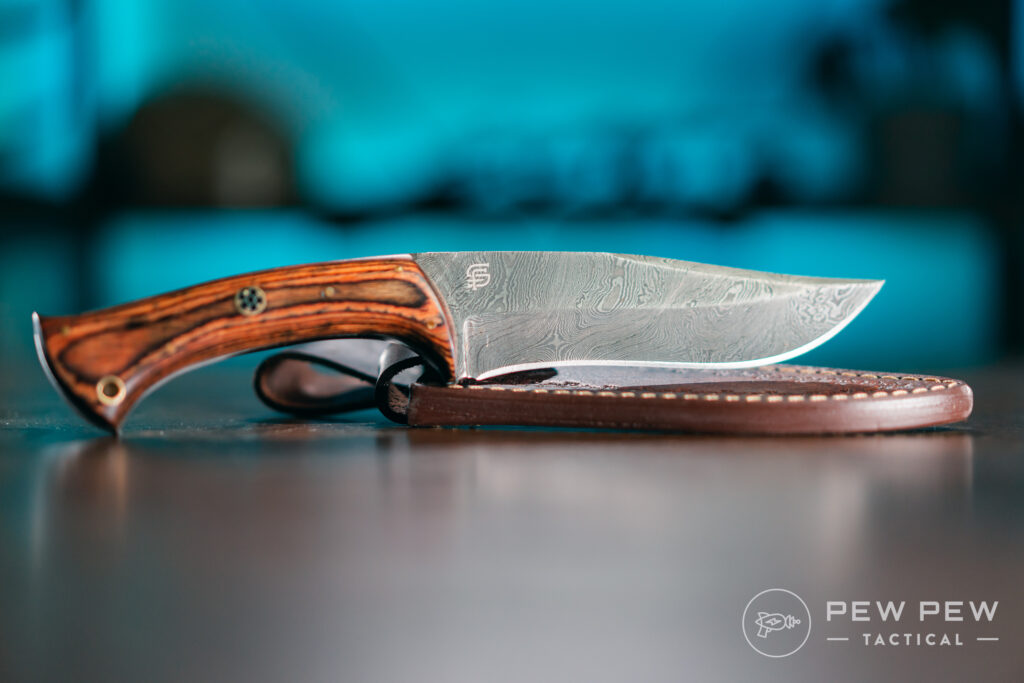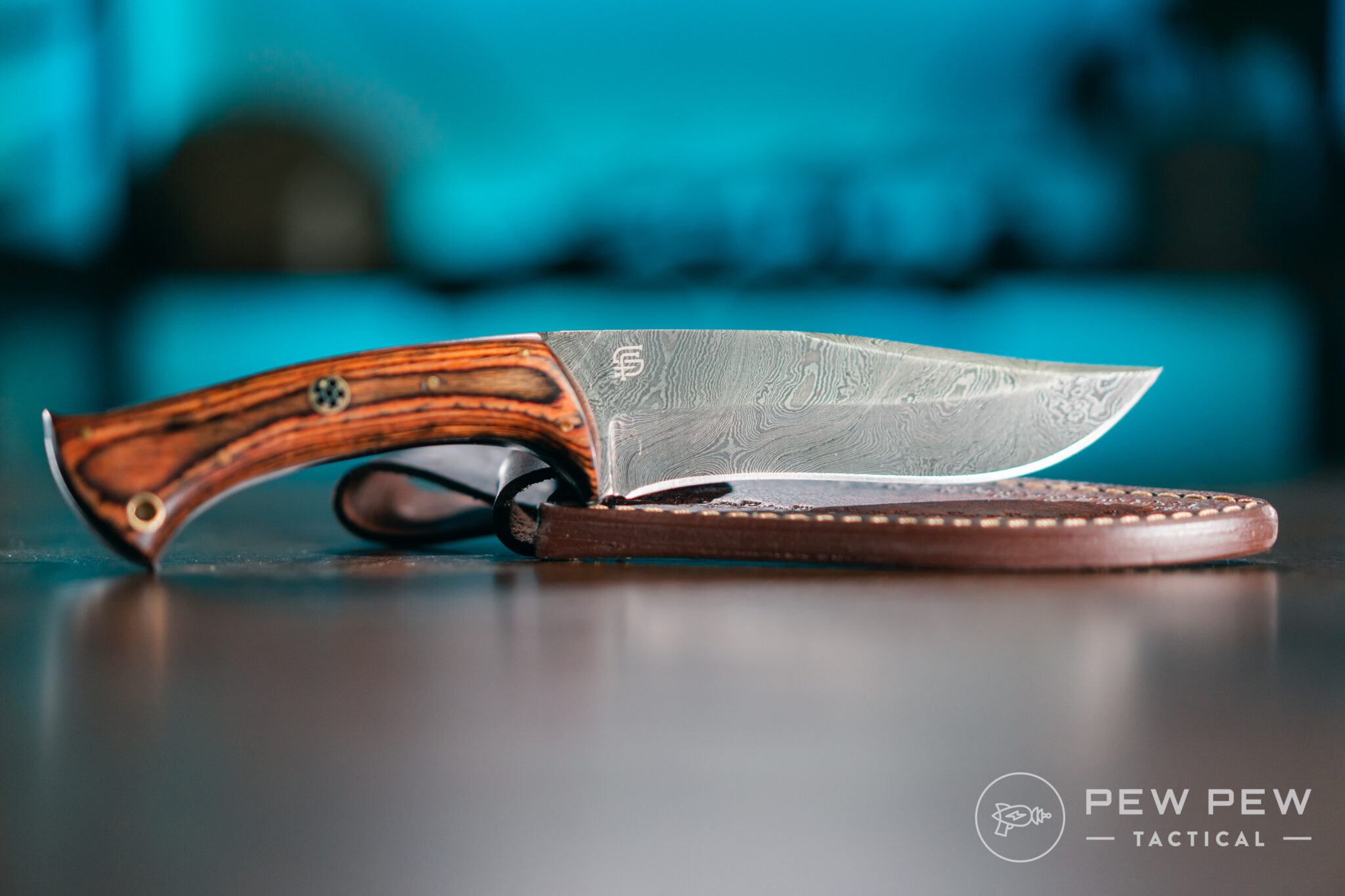 Incredibly well made Damascus steel knives for the field or the kitchen, these are simply lovely in every way. They are also built to last and to be used hard.
Thermal optics are not cheap normally, but ATN has some great starter options AND some outstanding top tier optics if you're looking to really go big this year.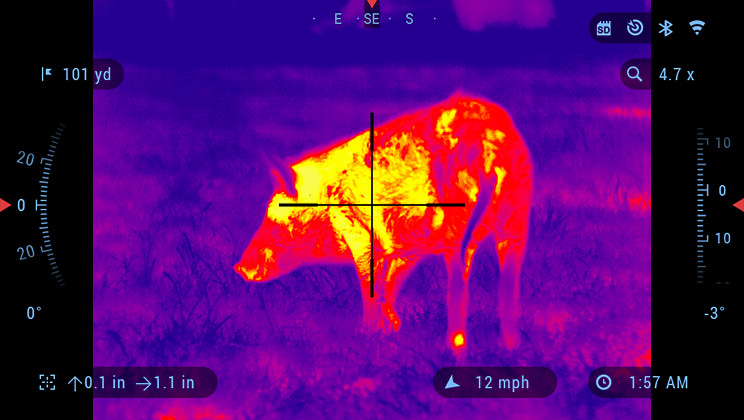 Check out all their deals here.
Pants, shirts, belts, bags, and a whole lot more – 5.11 has a LOT of great stuff to take your pick from!
Black Friday starts at 5.11 on Nov, 24th with 25% off SITEWIDE!!
They have lots of awesome stuff and every item from 5.11 we're tried, we've really liked. Take a look at our review of their Low Profile bags:
Great for people in ban-states, the Resurgent Arms grip is one of our favorite for "Featureless" AR-15 builds. Full review here.
40
at Resurgent Arms
Prices accurate at time of writing
Prices accurate at time of writing
Another ban state compliance option, the Patriot Pin is a great way of converting your standard AR-15 into a fixed magazine rifle.
55
at Patriot Pin
Prices accurate at time of writing
Prices accurate at time of writing
Last year had some solid sales!
Got a little prepper in you?
Wise has some of the best bulk survival food solutions out there.
The last couple of years the Wise sales have been awesome, but nothing started this year yet.
Final Thoughts
That about wraps things up. For more sale items, take a peek at our round up of Veteran's Day sales. Some of those sales will be continuing through Black Friday.
And we'll be updating with our REAL Black Friday & Cyber Monday picks soon.
Know of any firearms related pre-Black Friday sales that we missed? Let us know in the comments. And finally, from all of us at Pew Pew Tactical, have a wonderful Thanksgiving!