There are new guns entering the market all of the time, some good…some not so good. And what if you're not Mr. Moneybags?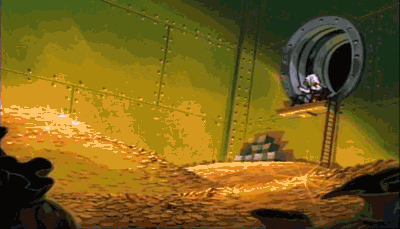 The question is how do you make your decision? Unfortunately, newbies have to survive contact with gun snobs who will tell you what their favorite sidearm is, whether you ask or not, and then tell you that if you don't have what they have you are probably going to get killed when the zombies come.
If you are new to guns, you'll want to review our Beginner's Guide to Guns and brush up on the Four Rules of Gun Safety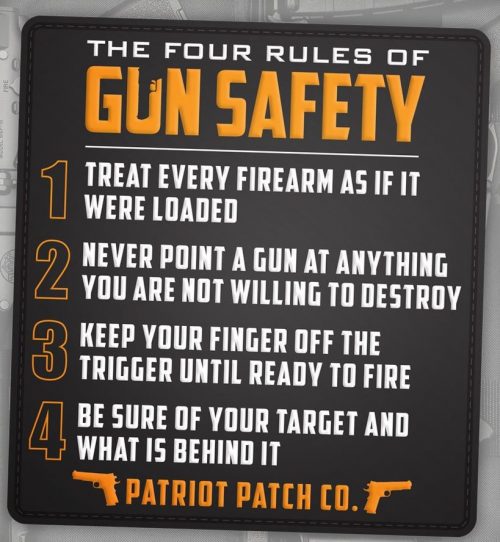 A major consideration is cost; it can even become the most powerful influence on the type of gun you will purchase. In choosing a handgun there are several criteria that I believe are the most important.
Reliability- If you are considering your handgun for a nightstand gun anything less than 100% is unacceptable.

Accuracy- A self-defense pistol should be able to keep bullets in the 9 zone of a B 27 target.

Ergonomics- You won't shoot a gun well if it doesn't fit your hand.

Accessories – Aftermarket support is crucial for a good self-defense pistol.

Value- This can be the most important factor on the type of pistol you choose or even if you purchase a pistol at all.
Okay – now that we've established what I believe is the most important factors, I will present to you what I believe are some of the finest and most economical firearms on the market.
They are all full sized pistols and have barrels of at least 4 inches or more. They have polymer frames and because of their size, they will be easier to shoot than a mid-sized or compact pistol.
I will rate each category on a scale of 1-5 based on these criteria. However, it is still up to you to determine what is best for you and not buddy the gun shop troll.
Best Full-Sized Pistols For Under $400
1. Canik TP9SA
Since this Turkish pistol made it to the US in 2014, it has been stirring up a lot of trouble for its competitors. Initially, it was marketed as a Walther P99 knock off but it soon became apparent that Canik looked at hanging around in the US marketplace for a long time.
Best Overall Rating
388
at Brownells
Prices accurate at time of writing
Prices accurate at time of writing
Best Overall Rating
CANIK - TP9SA
$388 at Brownells
Prices accurate at time of writing
Listening to the American people has allowed Canik to make adjustments to these handguns that make them a solid choice at any price. There are tons of reviews of them on the internet but I will give you a brief rating of this pistol.
Reliability 5/5
Based on the opinion of people I trust, this gun seems rock solid when it comes to reliability. Although I have never owned one, my friends give it thumbs up for its reliability. I have heard of thousands of rounds without a failure.
Accuracy 4/5
My requirements for a defensive pistol is that it stays on a pie plate at 15 yards and this firearm will easily do that and then some.
Ergonomics 5/5
This gun feels good in the hand and it comes with two back straps to ensure that it is adjustable to fit the average to above average sized mitts.
Accessories 3/5
There is not that much product support for this model in the US market but that's not a big issue because of the accessories that come with the gun itself (holster, back straps, holster, magazine loader and two magazines. You can find holsters for the gun because some M&P magazines seem to fit it. It has been said that it will accept some CZ sights.
Value-5/5
This pistol is a gem. With an MSRP of only 399 with a street price that is considerably less than that this gun is a prime choice for a new gun owner. It's a budget-priced handgun with above average build quality.
Overall rating 4.4/5
With an average of 4.4 out of 5 rating, this gun is an excellent choice. What's your take?
2. Polymer Witness
EAA has been importing this CZ variant in this country since the 1980's. The demand was fueled when Colonel Jeff Cooper declared the CZ75 a "wonder nine" but the American public was unable to legally purchase one.
EAA responded with the Witness pistol and it has had a lot of success in the United States. The polymer Witness was introduced in 1997 and has been an excellent value.
I realize that striker fired guns are the rage right now but this is a precision weapon that can be purchased for a fraction of the cost of most polymer self-defense pistols
Reliability 5/5
This gun is very reliable. I can remember a variant of this model going through the entire ESI firearms training course without one bobble. To be noted, I saw a Glock and an S&W fail during
Accuracy 5/5
Built with the same type of frame as a CZ 75, I just knew this was going to be a winner. I went to the range to wring out his Witness, which is in 10mm; the gun was literally the most accurate gun I have ever shot. I literally fired two full magazines into a quarter at 15 yards.
Ergonomics 4/5
The only reason this gun is getting this rating is that there is no provision to adjust the grip for people that hands don't fit the Witness. It does fit the average hand and if it feels good to you I would go for it.
Accessories 3/5
There is not a lot of options out there for the Witness. You can find holsters and other accessories by looking at those companies that provide parts to the CZ 75, sometimes you can get lucky.
Value 5/5
Even though the Witness only comes with one magazine, that doesn't stop this from being an amazing value.
Overall score 4.4/5
It shares the score of 4.4 with the Canik and is an excellent alternative to buying a striker fired guns, hey I like hammers.
3. S&W SD9VE
Everyone knows the big brother of the SD but few people realize the outstanding value this gun holds in its own right. This value-priced pistol was introduced to the public in 2012.
Best Workhorse
330
at Brownells
Prices accurate at time of writing
Prices accurate at time of writing
Best Workhorse
S&W SD9VE
$330 at Brownells
Prices accurate at time of writing
The stepchild of the Sigma the SD corrected every issue that its parent had. The SD is a pistol that sits in the hand comfortably and just plain work. When I purchase one it was the butt of many jokes on the internet but now I believe the public recognizes it for the value that it is.
The SD is the same size as the heralded Glock 19. It is a very light shooting alternative to the more expensive firearms.
Reliability 5/5
The SD I owned had gone through many boxes of practice and self-defense ammo without so much as a hiccup.
Accuracy 4/5
This gun has good accuracy. It is a soft shooting pistol that will serve its owner for many years.
Ergonomics 4/5
There is no ability to adjust the grip for different users but this gun sits low in the hand and the grip angle feels so good.
Accessories 2/5
There are not a lot of accessories for this pistol. The ones that are available actually developed for the big brother the M&P. There are some holsters available for purchase that claim they are able to fit the SD but most will fit the generic Uncle Mikes types of Cordura holsters. If you select this one, I would have my holster custom made.
Value 5/5
The SD is the king of value. It is a nice solid gun with good customer support.
Overall rating 3.8/5
With the ability to switch out the polymer sights it came with to get the M&P sights or the steel guide rods. This gun is a winner with the rebate you could probably buy two of these without breaking the bank. I give it a 3.8. If you purchase this pistol it will provide you with great service over many years.
4. Ruger American
The Ruger American is the biggest value in the country when it comes to a full-sized service pistol. Designed to compete in the latest battery of tests for the new US military contract it has features that no other pistol has on the market.
Most Versatile
550
at Palmetto State Armory
Prices accurate at time of writing
Prices accurate at time of writing
After it lost in the trials, the gun made it to the market in 2015 and it never looked back. Just putting this gun in your hands you can feel the quality.
In Ruger tradition, it is an incredible value. It features a heavier frame, low recoil barrel cam system, and authentic Novak sights.
Reliability 5/5
The Ruger is indeed a remarkable firearm. I have run over a 1000 rounds through it so far without one failure to eject or failure to fire. I give it 5/5 for its monotonous habit of always working.
Accuracy 5/5
For me the Ruger American is very accurate. It points well and its weight ensures that you are able to stay on target. I use a deck of cards with my targets to make both my students and myself focus I can shoot with my American 2" groups at 15 yards and that is excellent for me. It has a very good trigger that breaks in the neighborhood of 6 lbs. and it is not too light not too but just right.
Ergonomics 5/5
I have heard many people say that they have had issues with the frame pressing into the web of their hand when they shoot but that was not my experience. Ruger also made the pistol completely ambidextrous so lefties can use this pistol without having to adjust. When you also consider that they have interchangeable backstraps, you can see that they thought of it all.
Accessories 1/5
If there is anywhere that this pistol needs assistance it would be in market support. Being relatively new, there are not that many parts out there for this pistol. You are somewhat limited to generic holsters and other parts but as the gun becomes more popular I am convinced that this will change.
Value 5/5
This is where the Ruger shines. With an MSRP of 579 but a street retail of 339, this is one of the most economical modern combat pistols available to the public. The Ruger comes in a hard case with 2 magazines (17 rd. Teflon coated), 2 interchangeable back straps, a wrench and a lock.
Overall rating 4.2/5
With an overall rating of 4.2, the Ruger is an exceptional value with its ambidextrous features, steel Novak sights, interchangeable backstraps, removable chassis and special recoil reducing cam along with a bargain basement price I believe it's the best deal out there right now.
5. Walther Creed
The Creed looks like the illegitimate child of a PPX and a PPQ. Several years ago, I owned a PPX. It looked blocky and there were plenty of jokes about how similar it looked a highpoint but there was no mistaking the Walther quality and craftsmanship.
350
at Brownells
Prices accurate at time of writing
Prices accurate at time of writing
Walther Creed
$350 at Brownells
Prices accurate at time of writing
When the gun got into your hands that's where it shined. The gun did ok but there were some complaints. Walther did their best to address these complaints and the result is the Creed.
The Creed is hammer fired which makes it unique as a polymer pistol but it has a very smooth trigger pull that comes in around 6 lbs. but feels lighter.
Reliability 5/5
With Walther's craftsmanship evident, it's no surprise that this pistol is reliable. In the time period that I had mine, it never malfunctioned and I trusted it with my life.
Accuracy 3/5
While it wasn't the best performer in my hands, it certainly has enough accuracy to be an excellent nightstand gun and large enough to make shooting several hundred round fatigue free.
Ergonomics 3/5
It fit my hand fine but that crazy little hump on the back strap is not for everyone. Also without provisions to adjust the grip or its angle it is a roll of the dice for the new buyer.
Accessories 1/5
As of this moment, there aren't any accessories that I can think of for this gun. There are a few companies like DeSantis and Alien gear that make holsters for this pistol. Also because the demand is increasing, you can be sure that there are manufacturers looking at how they can provide parts for this pistol.
Value 5/5
With an MSRP of 399 and a street price which is actually around 339, this gun is priced to move. Who would have thought that you could get Walther quality for less than 400?
Overall rating 3.4/5
The Walther Creed is an excellent firearm for a new owner, don't let the rating of 3.4 fool you. It has the quality of a much more expensive pistol and very decent accuracy. Also for people that like hammers, it's one of the few options available on the market. If you only have the finances to get one gun this would be an excellent choice.
Honorable Mention
6. Taurus G2C
Okay, technically this isn't a full-sized gun. But it is a great option for CCW and HD.
If you're really on a budget then you need to give the Taurus G2C a close look! It's about the size of a Sig P365, it's double-stack 12+1, and it is VERY reliable.
239
at Kygunco
Prices accurate at time of writing
Prices accurate at time of writing
Taurus G2C
$239 at Kygunco
Prices accurate at time of writing
Johnny did a complete hands-on review and video of it and gave it a raving good rating!
Reliability: 5/5
I've seen other reviewers have some minimal trouble from the G2C, but my sample size of one is a friggen' TANK. It's unstoppable.
Ergonomics: 4/5
I wish I could grip a little higher on the frame, but the texture is great and the angle is fine. The safety lever is as well-placed as any gun on the market.
Accuracy: 4/5
That crunchy trigger will do you no favors at the range, but overall the accuracy is fine. You can put shots on a torso target no sweat.
Customization: 2/5
Add whatever light you want to the rail, but the options get thin after that.
Value: 5/5
A reliable concealed carry pistol under $250? Name me a better value.
Overall: 4/5
Conclusions
I am encouraged by what I see taking place in the firearms industry. There is a trend of developing new designs that are more user-friendly, which appeals to the average person.
The new standard of a defensive pistol is lighter, simpler, more rugged and accurate than the firearms of my past. The market dictates that they be economical because of the competition. This is all good news for the new firearm owner and particularly so for those that are interested in a good service pistol for home defense or even for competition.
The list of guns in the previous paragraphs all have one particular thing in common and that is that they are all reliable. Throw in the fact that they cost under 400 and they all are gems.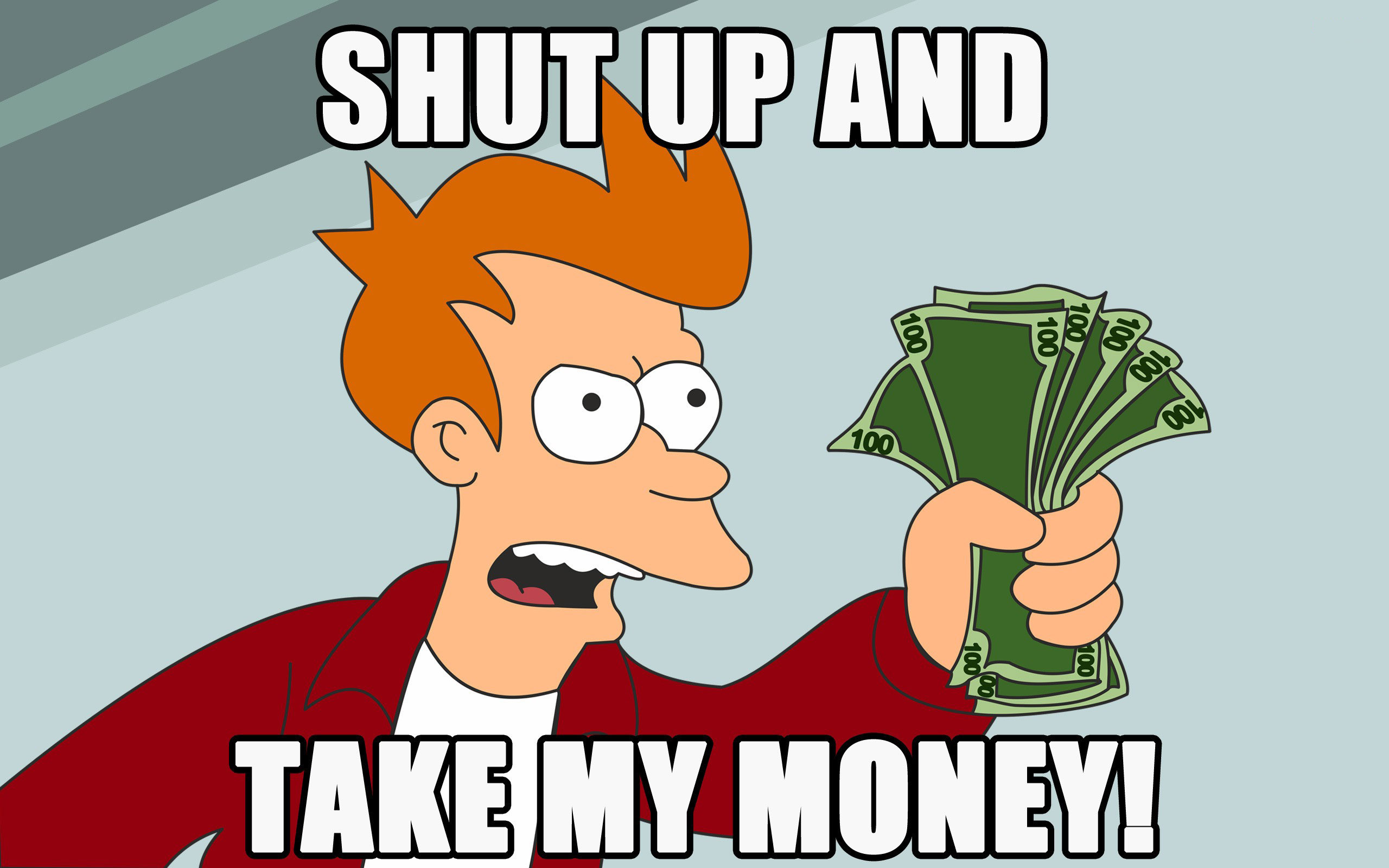 My suggestion is that if you are serious about choosing a full sized pistol for defense, it would be in your best interest to go to your nearest firearm retailer and handle these pistols.
Go to a local range and rent one because that is the only way you will find out what works for you. Until next time always remember to check your six.
Read up on other great pistols in our Best Pistols for Beginners & Home Defense.
Have one of these already? Have another good pistol to add to the list? Let me know in the comments! Then check out our Best CCW Guns Under $400.