We've been pretty open about the fact that we love Aero Precision.  If you want to see why, check out our reviews of their M5e1 .308 rifle or their fan-freaking-tastic M4e1 uppers.  Now, Aero has partnered up with another manufacturer we like, Grey Ghost Precision to bring us (and you) some exciting new products.
Why should you care?  Well, let's start with some background.
Grey Ghost Precision
Grey Ghost Precision is a good name to know. "Accurate, Reliable, Attainable" these three words define GGP's brand, and this seems to translate well to the products they sell. 
What products?  We're glad you asked.
GGP engineers a range of rifles, uppers, slides, and handgun accessories.  Grey Ghost is no stranger to teaming up with other manufacturers to deliver a great product.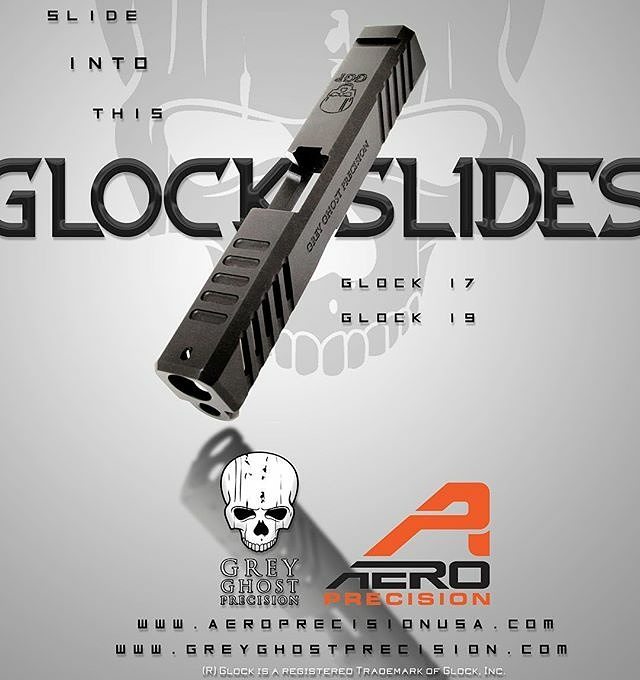 They teamed up with Mega Arms to create their "Specter Heavy Rifle" previously, and received great reviews from both enthusiasts and servicemen.
So it's been established, GGP has a great rifle, what do they need Aero Precision for? Well, as mentioned previously, GGP manufactures everything from rifles to handgun accessories.  
Handgun accessories, specifically slides, are what GGP hopes to improve upon by bringing Aero Precision on board. How exactly will they help? Let me tell you!
Aero Precision
Aero Precision comes from aerospace background, and their manufacturing practices have earned them plenty of praise.  Aero Precision manufacturing techniques are used to deliver products that are used to supply many OEM customers, as well as create some fantastic products of their own
So where do they come into play with Grey Ghost Precision?
Grey Ghost Precision Teams Up With Aero to make Glock Slides!
That's right, two of our favorite manufacturers are teaming up to bring us new and exciting handgun upgrades.  We are so ready.
So what have they created for us now?
A set of beautiful, functional, and incredibly well-designed Glock slides.  You can get a slide for your Glock 19 or 17, and you can get a stripped version or a completed version, and you can check them out below.
Grey Ghost Glock 19 Slide (Complete)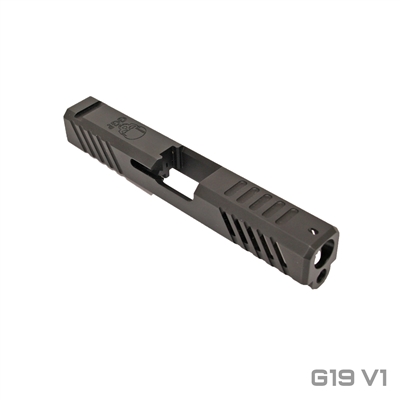 Grey Ghost Glock 17 Slide (Complete)
Grey Ghost Glock 19 Slide (Stripped)
Grey Ghost Glock 17 Slide (Stripped)