The penal colony of Australia had received a steady supply of convicts, with Irishmen, in particular, taken from their green fields and tossed into the red Australian dirt.
In time, the son of one of those Irishmen became known as the symbol of Australia itself.
The Kelly Family
Growing up, the Kelly family was regularly visited by police.
Anyone that came from overseas was viewed as scum and treated as such for the rest of their lives. This mindset gave ample pretext for police harassment.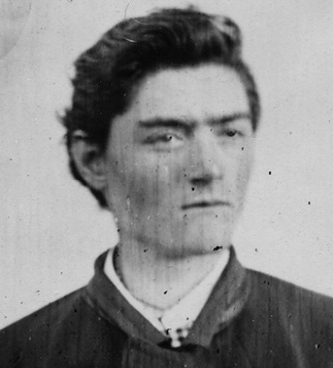 Young Ned's first run-in with the law came while he was only 14.
After a Chinese salesman assaulted his sister, Ned came running to her defense.
He was beaten with a stick, and the salesman accused Ned of assault and theft. Ned spent the next 10 days in jail as a result.
When multiple witnesses proclaimed Ned's innocence, he was finally released.
As time went on, there were multiple other run-ins with the law – usually related to horse theft – with Ned often imprisoned for brief stints.
He did hard labor despite no witnesses identifying him as a culprit.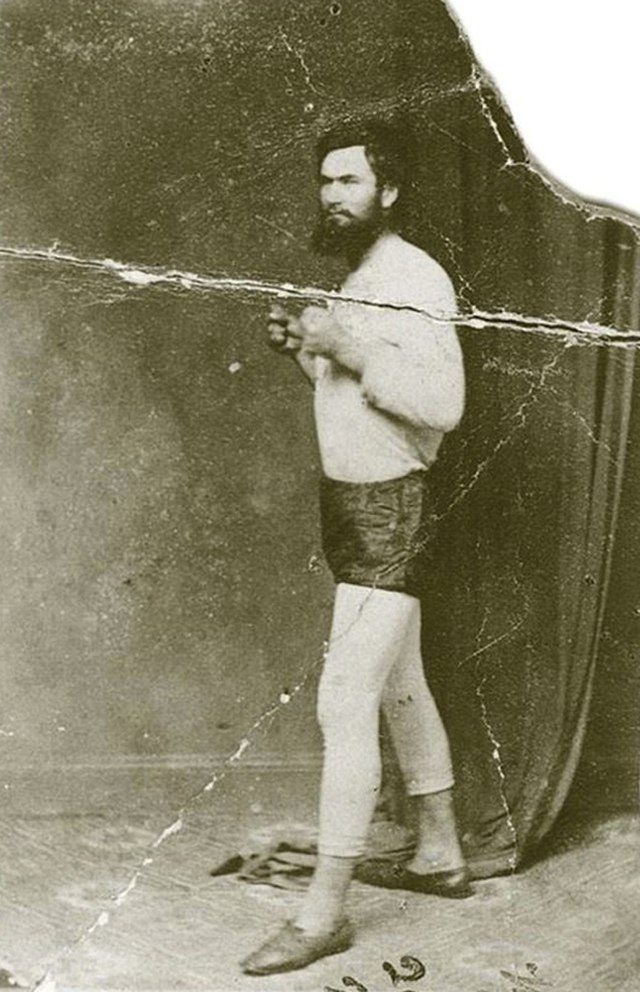 Life on the Run
Things escalated drastically in 1878 when an officer arrived to arrest Ned's brother, Dan.
He'd been accused of horse theft, an altercation broke out, and the brothers escaped into the bush.
So began the boys' lives as "bushrangers" – Australian outlaws.
Unknown to the brothers, though, this spelled trouble for their mother.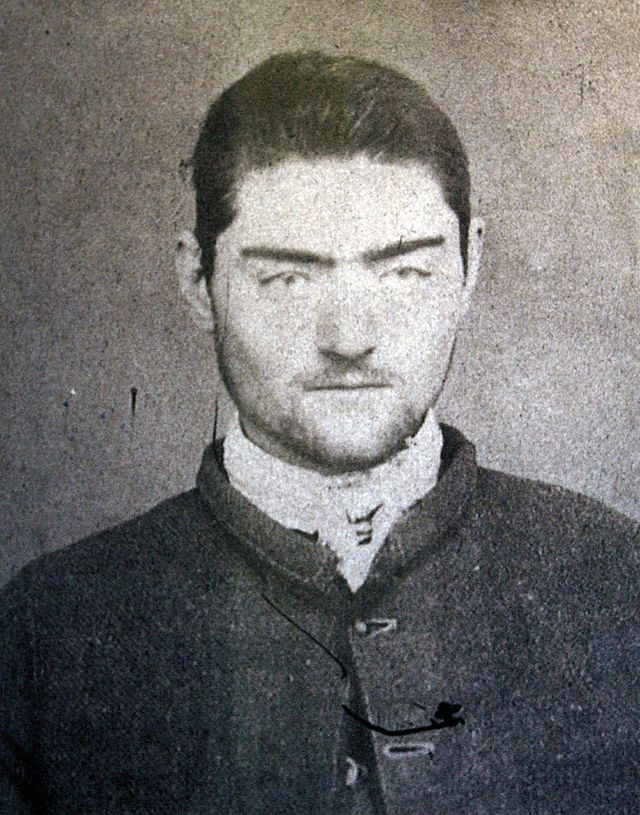 She was taken to court, where a jury largely comprised of ex-cops found her guilty of assaulting a police officer.
Even though her bail was presented, the judge refused to process it. The judge instead elected to sentence Ned's mother to three years of hard labor.
When they found out, the Kelly boys felt furious.
Kelly Gang
Officers combed the bush looking for the boys…and walked straight into an ambush.
The brothers told the men to surrender as they held them at gunpoint.
As one cop reached for his gun, Ned shot him. Another cop was taken hostage.
Marching their hostage through the bush, they inadvertently stumbled upon two other officers looking for them.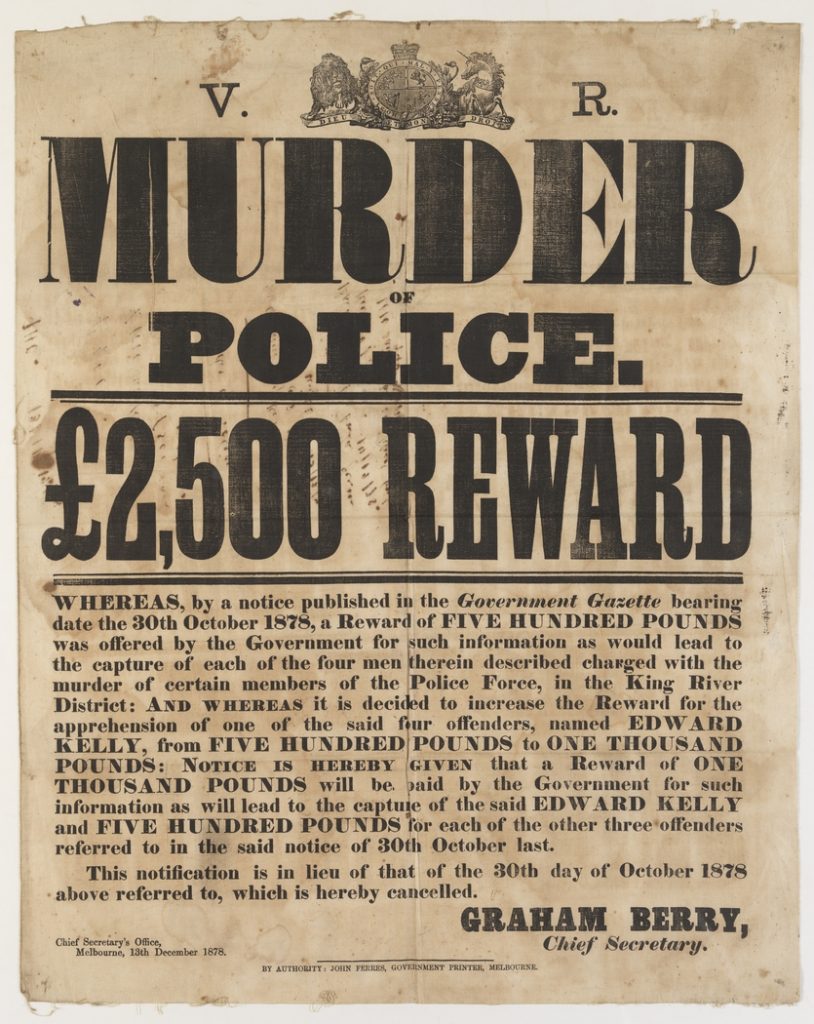 The officers refused to surrender and were shot as well.
Their hostage escaped, resulting in a bounty placed on their heads.
Two other bushrangers joined the Kelly outfit shortly afterward, and the gang began a series of bank robberies throughout the Outback.
Jerilderie Letter
While robbing the Jerilderie bank, Ned dictated what is known as the Jerilderie Letter to a nearby accountant.
In this 56-page letter, he gave the story of his life, justifications of his actions, and explained how police corruption led him to his current life.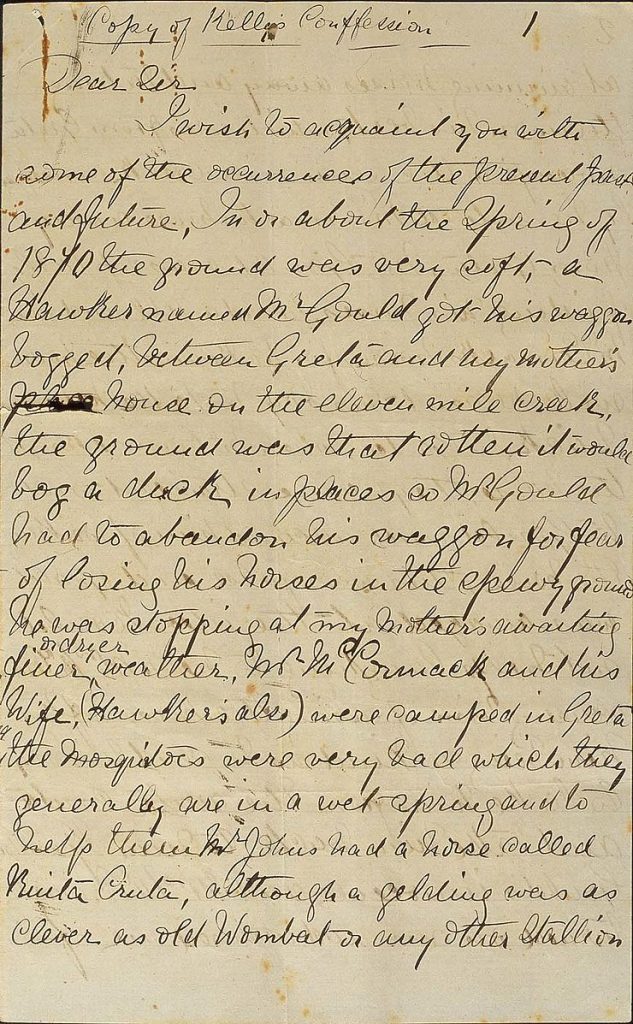 The Kelly Gang escaped Jerilderie in one piece, continuing their life of bank robberies and hostage-taking.
But that all came to an end at the town of Glenrowan.
The Hotel at Glenrowan
Ned killed a former friend turned informant. The Kelly Gang was sure the news would cause a significant police force to be sent their way.
Hearing that a special police train was inbound, the gang took over the town of Glenrowan, destroying the nearby railroad.
Digging in and bracing for impact, they used stolen plows to create bulletproof body armor and a helmet. Ned seemed to stand a good chance.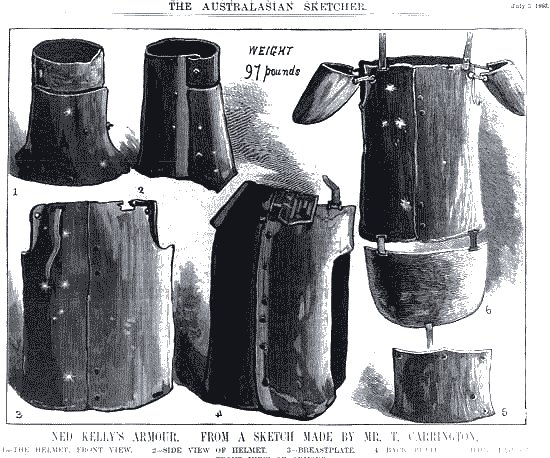 A local hotel was taken over, and the 60 occupants were held as hostages.
When one man complained that he had a sick cow to take care of, he and his family were permitted to leave the scene.
This escapee immediately notified local police, though. Officers surrounded the hotel and began their siege.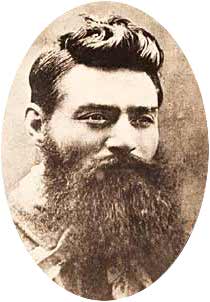 Hidden from sight by the dawn and early morning fog, Ned and his brace of pistols escaped the hotel, hoping to flank the officers.
Appearing from out of the woods, he opened fire.
Despite getting hit a total of 18 times, his armor stopped every round.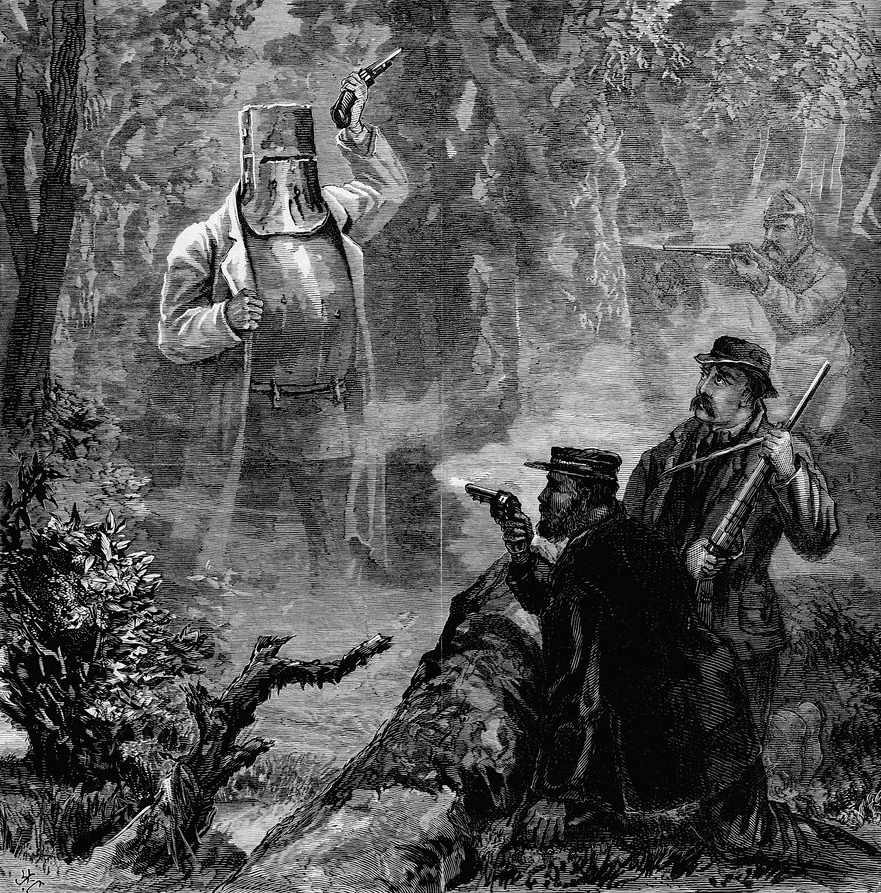 Aussie newspaper The Age reported, "Many shots hit him, yet he always recovered himself, and tapping his breast laughed derisively, as he coolly returned their fire."
Eventually, Ned was shot multiple times in his unarmored legs and groin. He fell to the ground and was arrested on the spot.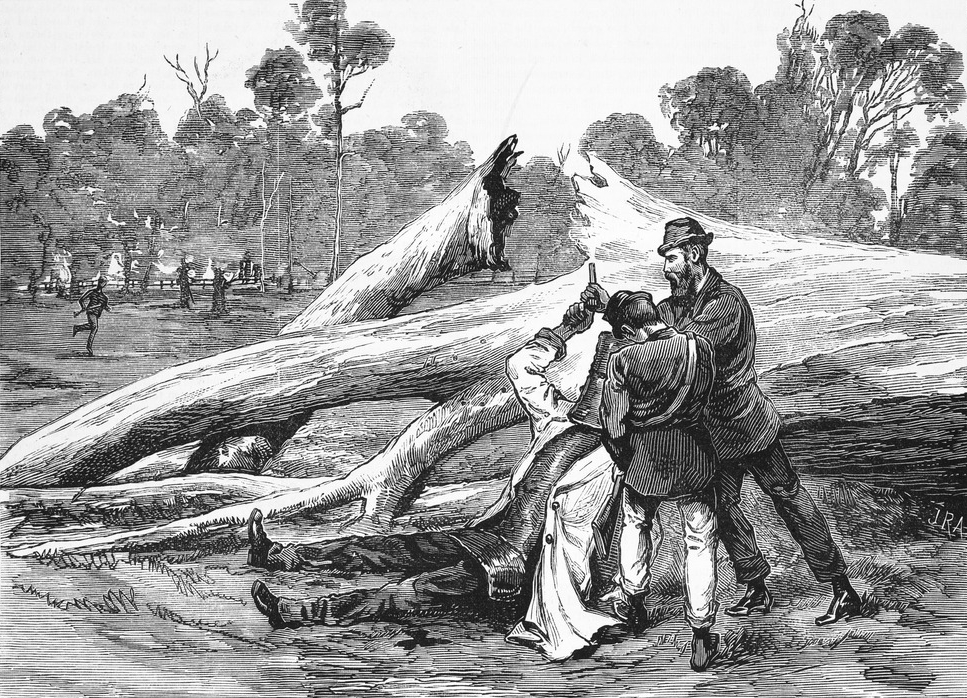 The End of the Run
By the end of the day, all the Kelly Gang – except for Ned – laid dead. Ned would be hung in Melbourne just a few months later before being illegally dissected.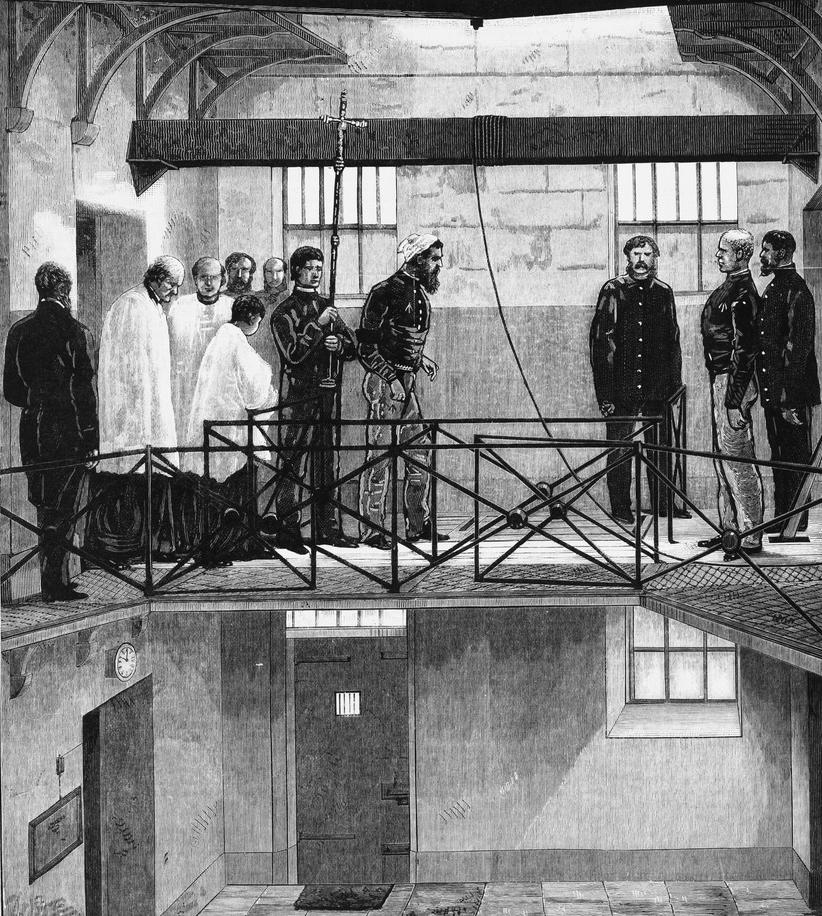 Shortly after his death, the Royal Commission investigated the Victorian police force. They found rampant corruption, just Ned Kelly detailed in the Jerilderie Letter.
This is a new style of article for Pew Pew Tactical; if you liked it — let us know in the comments! If you didn't enjoy it…well phooey. To catch up on previous Pictures from History, click on over to our History Category.