The world was at war to an extent that it had never been before, and one American lawyer found himself in the midst of the fighting.
On October 2, 1918, Major Charles Whittlesey received orders to take a mill and a selection of roads deep within German territory.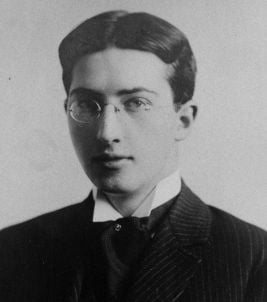 If successful, not only would the Germans be denied access to local resupply routes, but the Allies would gain resupply routes as well.
The only problem?
The Germans held this ground for almost four years, and they haven't been sitting idle.
A Well-Entrenched Foe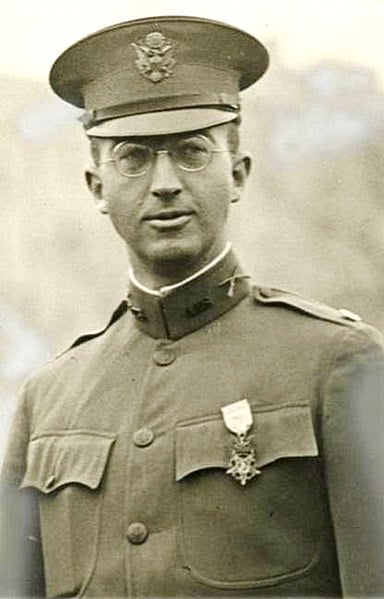 Whittlesey knew the extent of the orders. Ahead of him laid a network of German trenches 550 yards deep…and that was the easy part.
If his men could somehow manage to overtake 550 yards of well-fortified German positions, they would then find themselves facing the second German line — which was even worse.
The second line was over a mile deep, laced with trenches and barbed wire throughout. Any chance of pushing through would require massive amounts of men.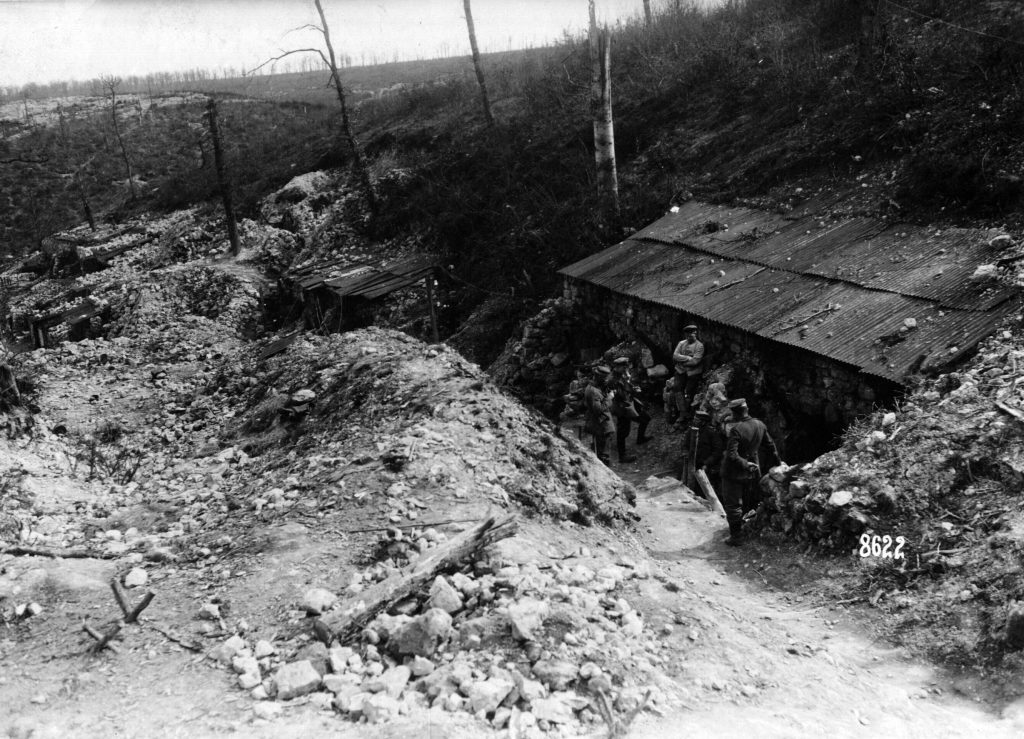 Even getting to the second line after bypassing the first would require an impossible amount of luck. Thick forest buffered the two German lines.
Artillery and machine gun fire had already been pre-dialed to rain down on those positions should the first line be breached.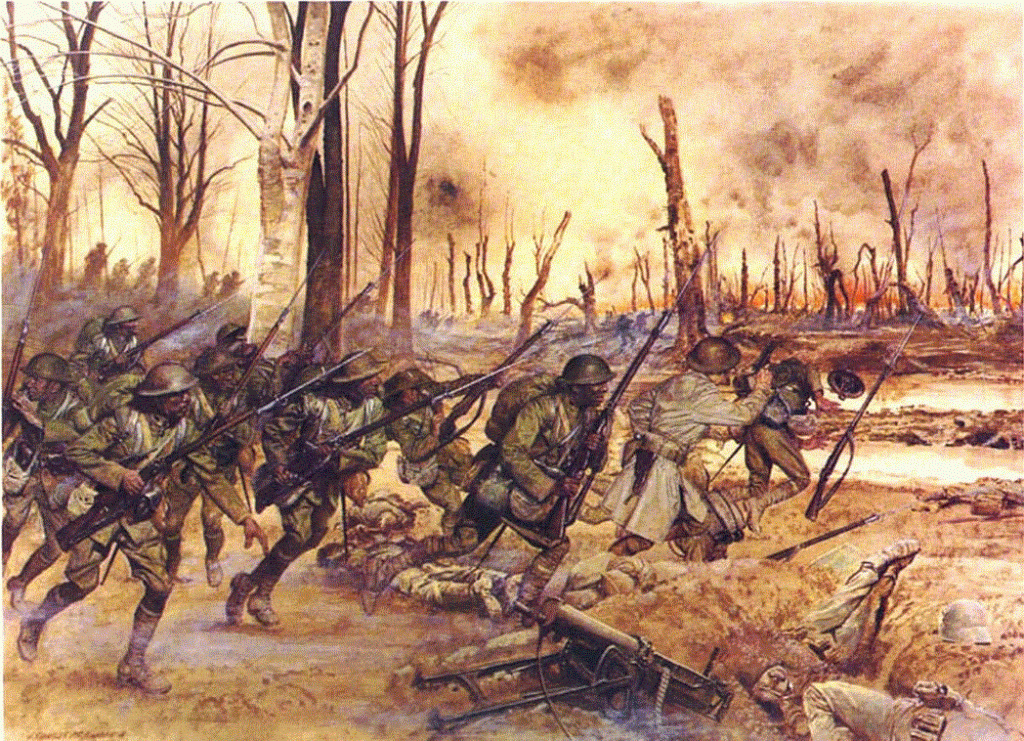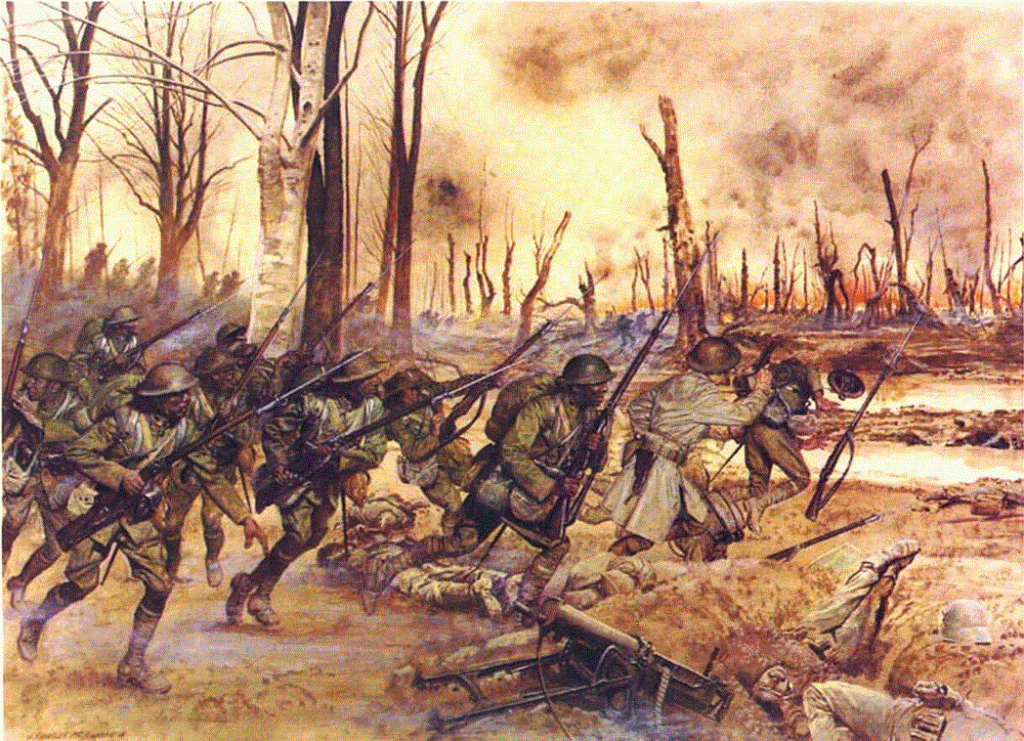 If Whittlesey's men did manage to take over the first line, a massacre awaited them. Yet Whittlesey responded, "All right, I'll attack, but whether you'll hear from me again, I don't know."
And then the 77th Division attacked.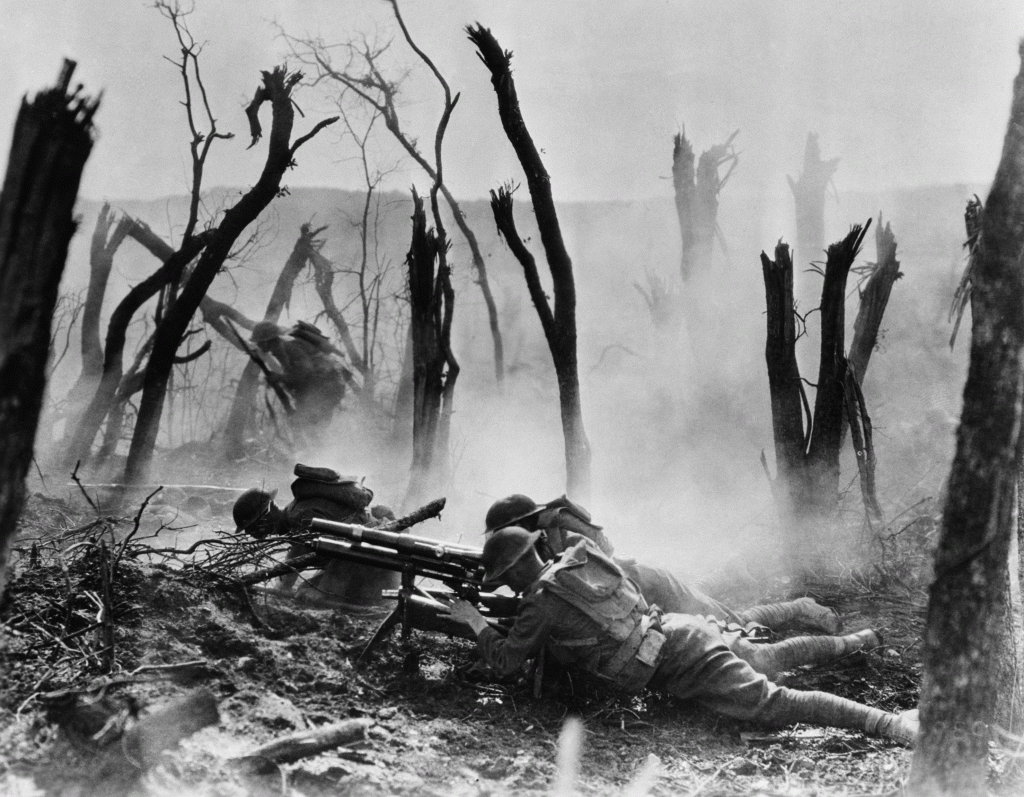 Moving Forward
Against all odds, Whittlesey's men managed to push through the first line and take Hill 198.
But in war, the enemy always has a vote, and for the men of 77th Division, it meant that their flanks on both sides hadn't succeeded in moving forward as much as they should have. The result?
The 77th Division was surrounded.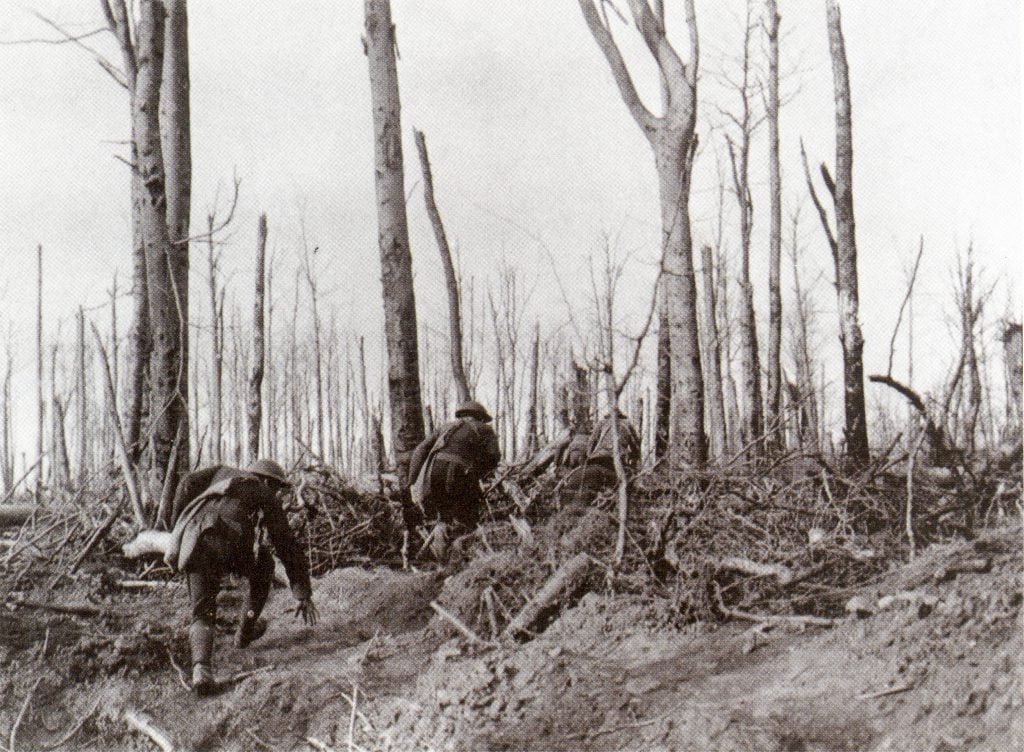 Without Hope
Straight ahead of Whittlesey's men was a German position nestled within a ravine amid bluffs 200 feet high and loaded with troops. They knew exactly where the men of the 77th were and fully intended to kill them.
The sniper and machine gun fire were constant as wave after wave of Germans were sent to kill the Americans. German flamethrowers attempted numerous times to dislodge the 77th's position but weren't able.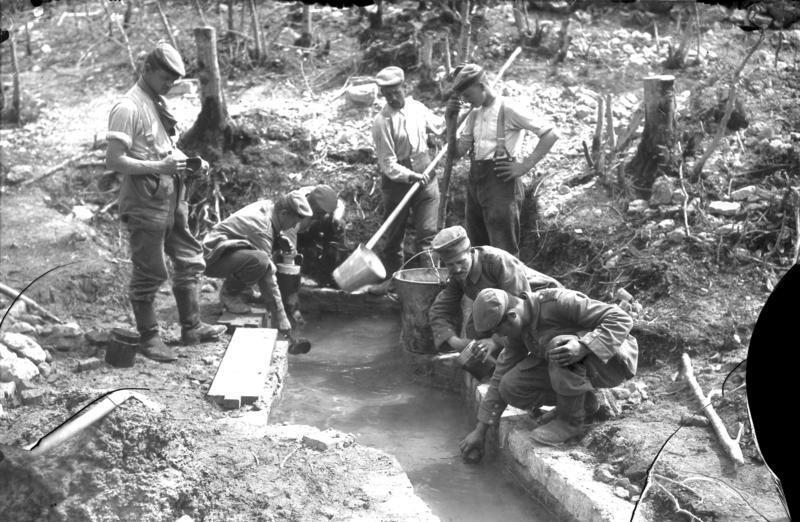 After several days of heavy fighting, Whittlesey's men finally ran out of food and water.
A stream was nearby, but each time men ran to retrieve water, they made for easy pickings by the snipers. Lines of communication were cut, and things were looking grim.
It was during this time the Army began referring to the men as the Lost Battalion. There was little hope.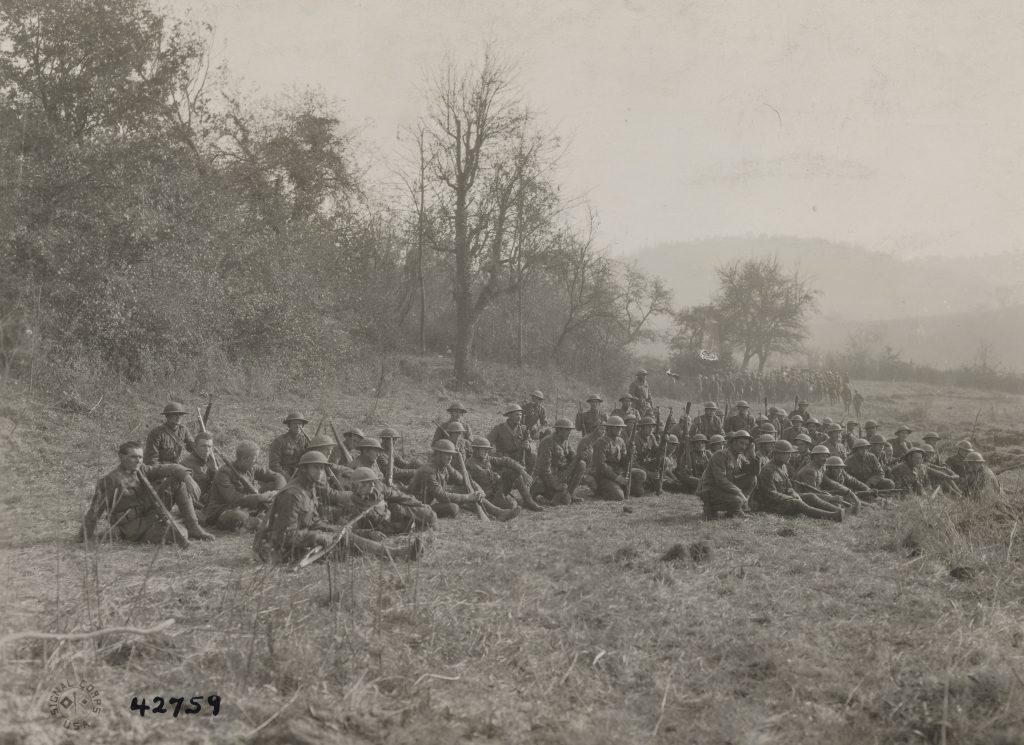 And then things got worse.
Friendly Fire
An Allied plane overhead mistakenly thought the Lost Battalion was a collection of Germans and sent the coordinates back to a nearby artillery unit. As friendly fire began to rain down on his men, Whittlesey had to think up a solution and fast.
Grabbing pen and paper, he scrawled out a message and sent it out via one of the last carrier pigeons his men had — a bird named Cher Ami.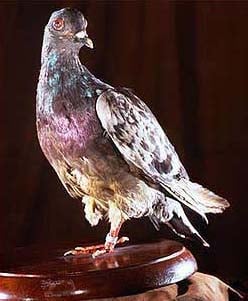 Cher Ami succeeded in getting the message back, and the artillery barrage was stopped.
Final Thoughts
Finally, on October 7, Whittlesey's men were saved by a rescue mission. Despite the friendly fire, the lack of food and water, and the constant presence of overwhelming odds, his force had made it.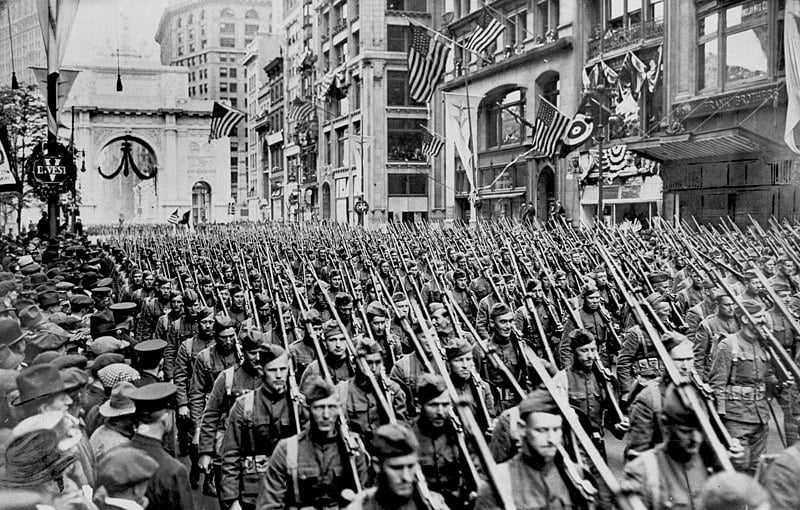 A total of 107 had been killed, 190 were wounded, and 63 had just disappeared, but they hadn't been annihilated. The Lost Battalion had been found again.
For his efforts, Charles Whittlesey would later be awarded the Medal of Honor.
This is a new style of article for Pew Pew Tactical, if you liked it — let us know in the comments! If you didn't enjoy it…well phooey. To catch up on previous Pictures from History, click on over to our History Category.