In modern wars, it's not unusual for multiple countries to fight alongside each other in a single battle. But what about 12 countries?
The 1813 Battle of Leipzig, part of the Napoleonic Wars, pitted 12 militaries against each other in the largest battle in European history before WWI.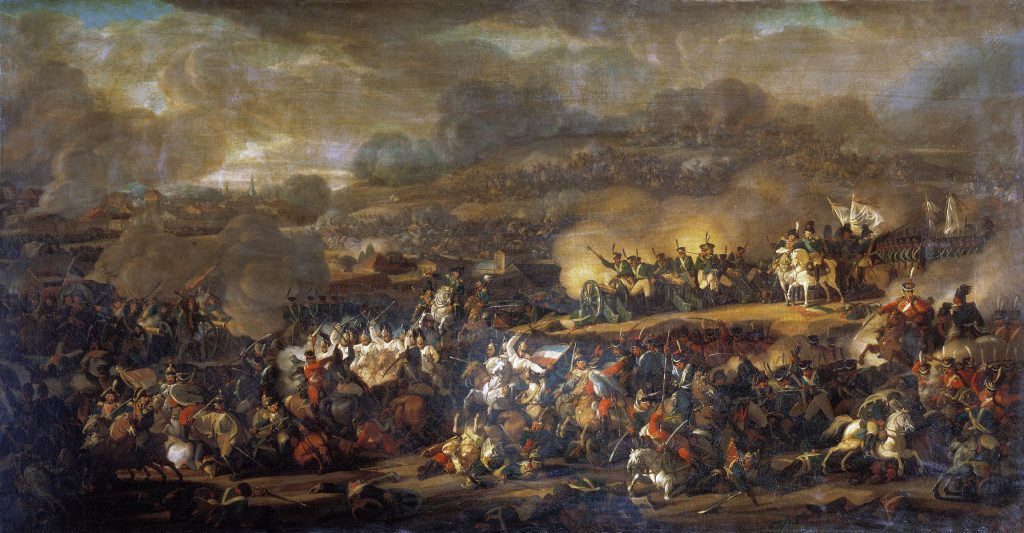 Battle of Nations
Known as "The Battle of Nations," the Battle of Leipzig involved over 550,000 soldiers.
Although Napoleon's Grande Armée boasted over 150,000 men, many were poorly trained and inexperienced replacements. Supporting Napoleon were an additional 65,000 men from Italy, Poland, and several German allies.
In October 1813, Napoleon's hold over Central Europe was crumbling after failing to take Berlin.
As he was forced to retreat west from Germany, the armies of Russia, Austria, Prussia, Sweden, and several smaller German states began to converge on Napoleon's army under a unified command.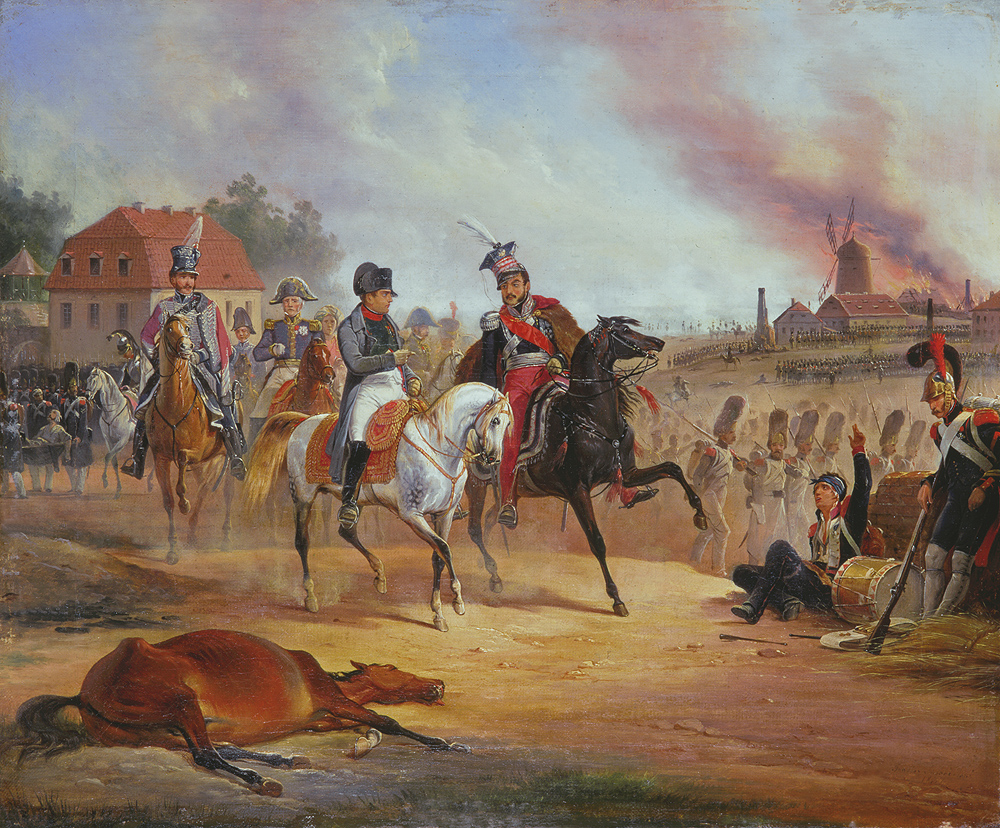 Napolean decided to face them in Leipzig — a key location along French supply lines.
Battle Begins
On October 16th, the Coalition attacked Leipzig from three sides. 78,000 men under Schwarzenberg approached from the south while von Blücher came from the north with 54,000. To the west, an Austrian blockade prevented an easy retreat.
The first day of battle saw tremendous casualties with minimal results.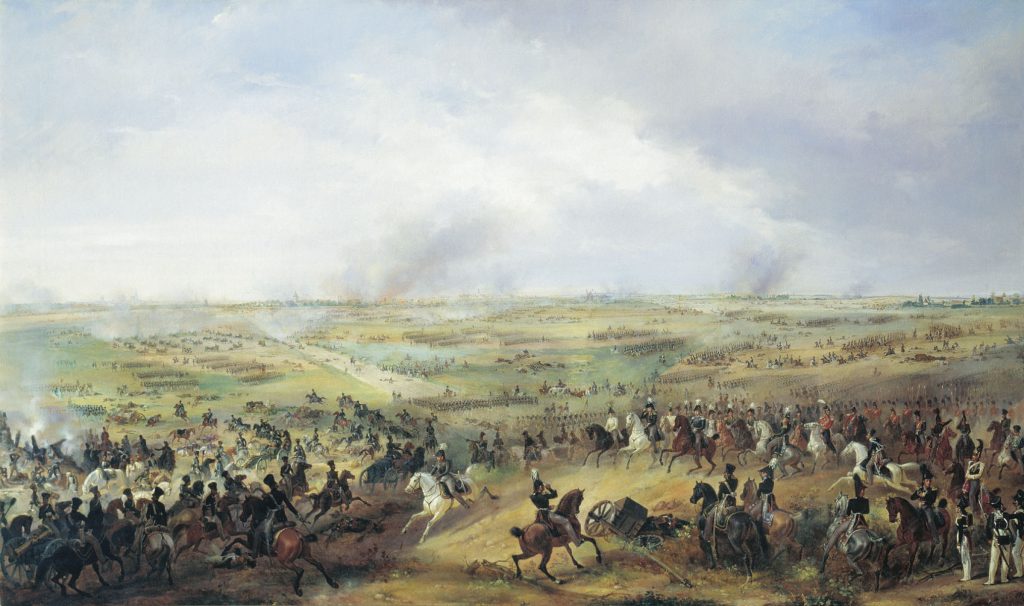 The coalition forces failed to break Napoleon's lines, but the French troops and their allies failed to fully repel their enemies. Tens of thousands already lay dead, and the lines had hardly moved.
After the carnage of the 16th, the next day was relatively calm. 145,000 additional coalition troops arrived under Russian and Swedish command. Only about 14,000 French reinforcements arrived, further throwing the odds against Napoleon.
Outnumbered
On the 18th, Napoleon knew he was in a bad spot. He was outnumbered 2-1 and almost completely encircled. He sent letters to the rulers of Russia, Prussia, and Austria offering peace if they allowed him to withdraw. All three refused.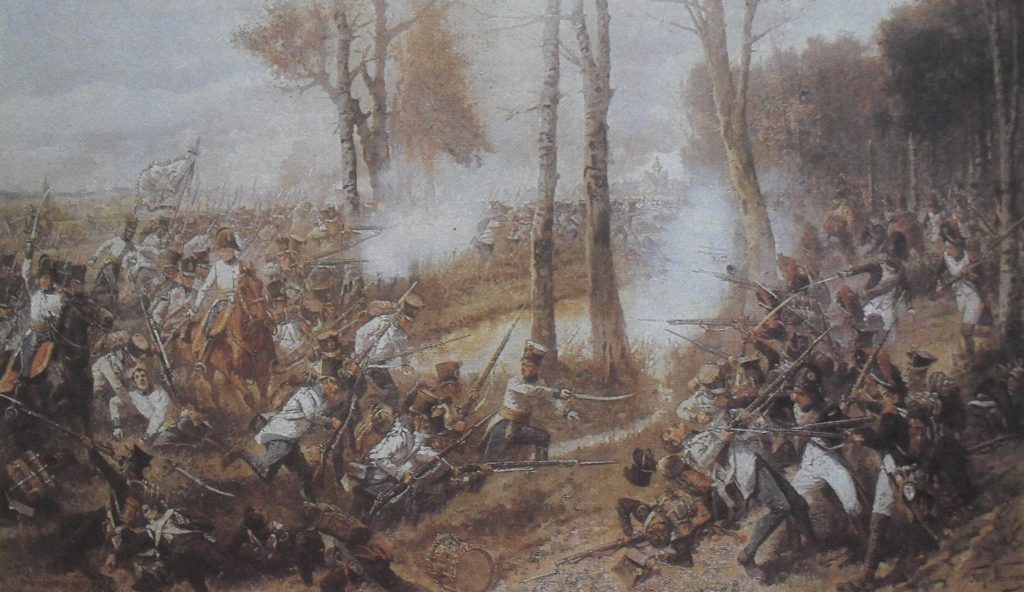 Napoleon's army now faced over 300,000 enemies on all sides. Somehow, Bonaparte's men held. Relentless Prussian infantry attacks were repelled with expertly-aimed artillery fire, while elite French units defended against cavalry charges.
The battle raged for nine hours. Much like the first day, casualties were extreme.
As the French ran low on ammunition and troops, they were forced to fall back into town. By nightfall, Saxon troops that began on Napoleon's side defected and joined the Coalition. It was time to find a way out.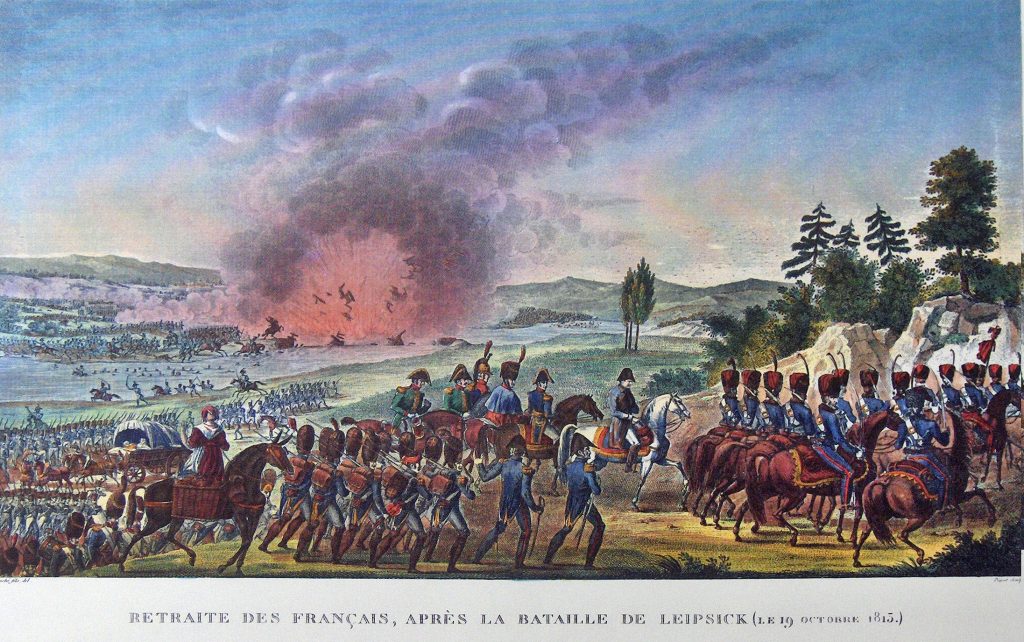 Evacuation
The evacuation began under cover of darkness.
While skirmishers stayed in Leipzig to delay the enemy, the battered Grande Armée withdrew across the only bridge west. Once the army crossed, the remaining defenders were to follow and destroy the bridge.
Unfortunately, the corporal tasked with blowing the bridge didn't understand the plan and lit the fuse while troops were still crossing.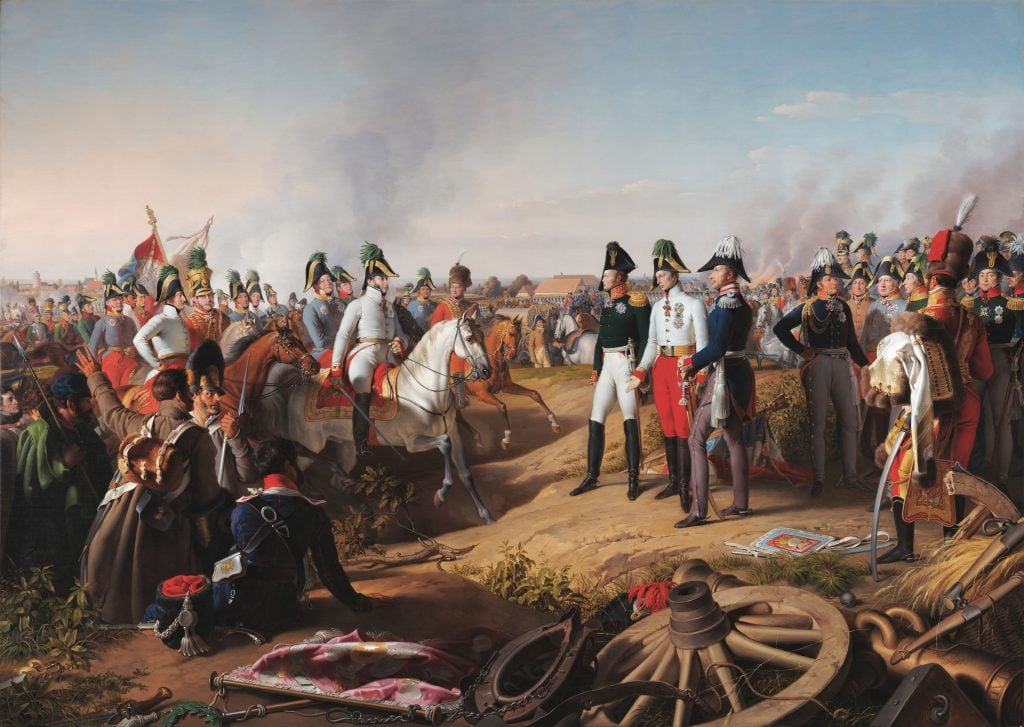 Thousands died in the chaos, and 30,000 troops that had not yet crossed were captured. Napoleon's shattered army limped towards France as the Coalition, faring little better, was unable to chase them.
In all, 100,000 men were killed, wounded, or missing in the four days of carnage. 
This is a new style of article for Pew Pew Tactical, if you liked it — let us know in the comments! If you didn't enjoy it…well phooey. To catch up on previous Pictures from History, click on over to our History Category.