Welcome to a weekly series here on Pew Pew Tactical dedicated to the gun news you need to know.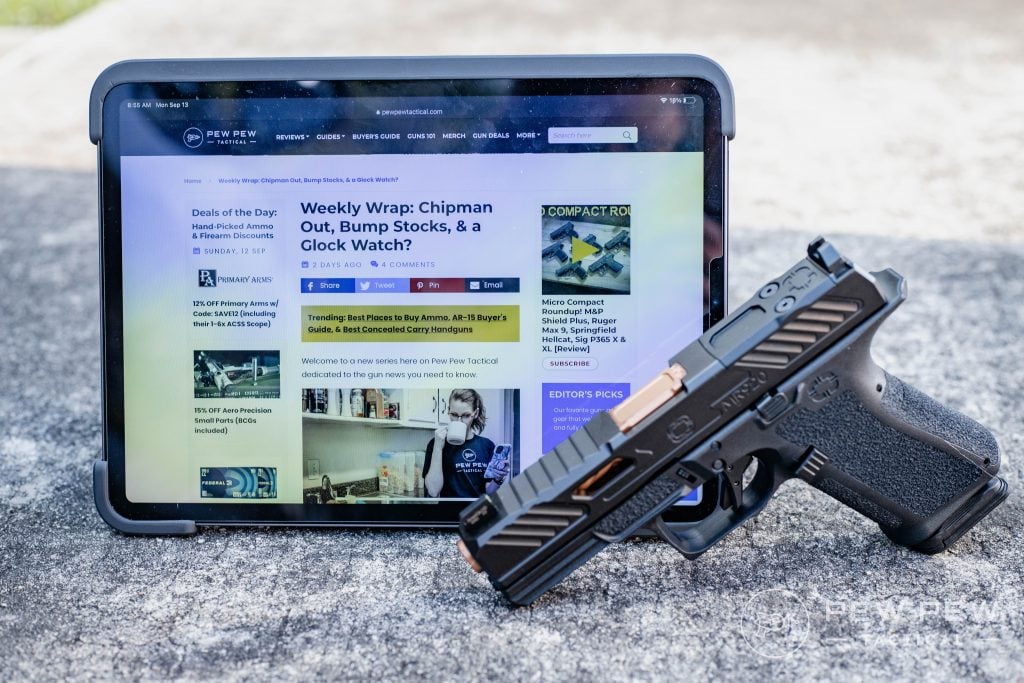 So, keep reading for this week's notable news headlines…
Table of Contents
Loading...
ATF Cracks Down on Homemade Suppressors, Draws Ire from Lawmakers
After an ATF crackdown on homemade suppressors, 168 lawmakers fired off a letter demanding an explanation from the Bureau.
Legislators banded together two letters to demand ATF officials account for recent changes to Form 1 procedures denying applicants using solvent trap kits in homemade suppressors.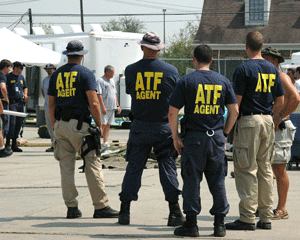 The American Suppressor Association, among other groups, reports that the ATF denied more than 840 pending Form 1s citing the use of solvent trap kits.
Solvent trap kits are used for firearms cleaning and are designed to capture byproducts from the cleaning process. Suppressors differ from solvent traps in that they have a hole bored through the center and are serialized. Solvent traps come with neither and are not designed to be shot.
Historically speaking, solvent traps could be converted into suppressors with modifications and ATF approval via a Form 1 and $200 fee. But now, the ATF says that's no longer the case, denying Form 1s with solvent trap kits.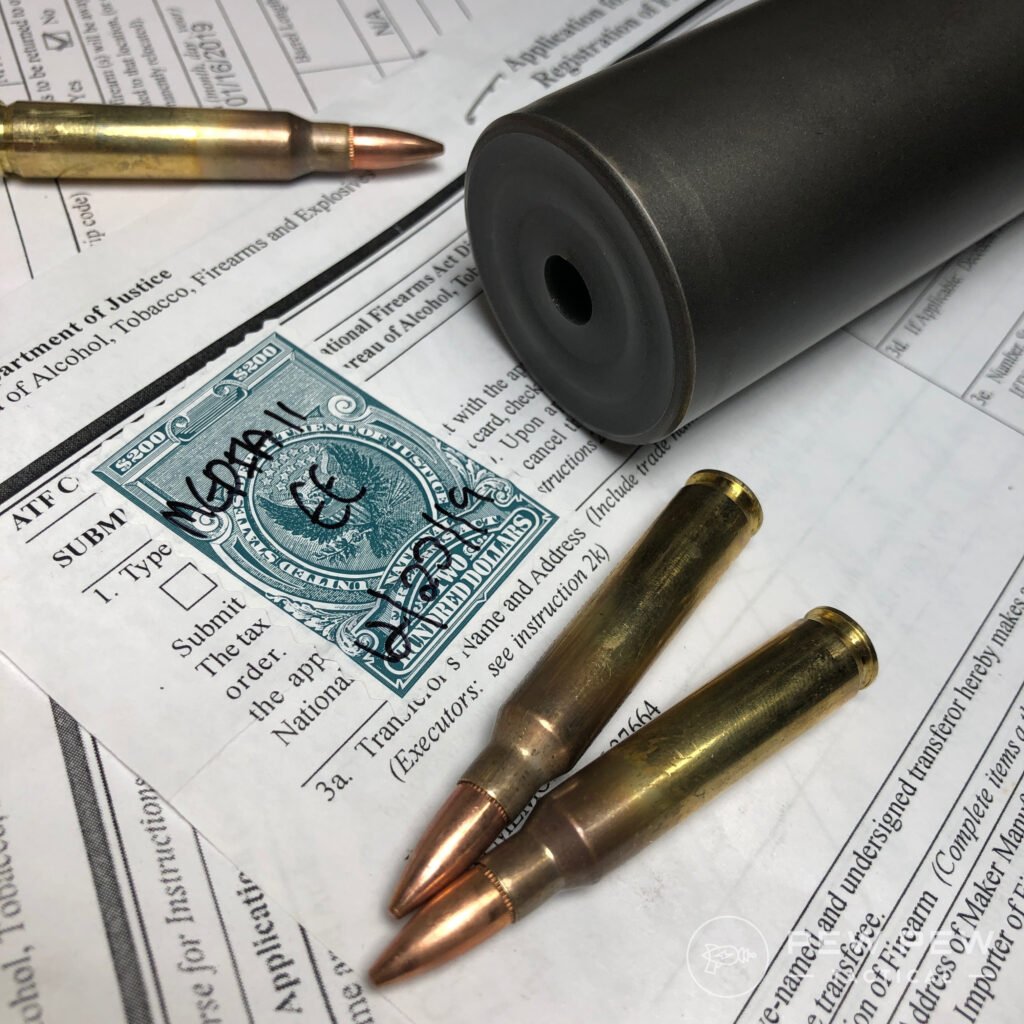 Further, the ATF decided that all pending Form 1 suppressor applicants – which Guns.com reports at nearly 3,000 – now must submit pictures and full descriptions of components they intend to use in their suppressor production. Failure to do so will mean the Form 1 will be disapproved.
Lawmakers posed several questions regarding the ATF's move. Among those:
Why the ATF is denying Form 1 applications for silencers.
Whether the denials are a change in policy in how the ATF regulates self-made silencers.
How the ATF has informed Americans of its position on a Form 1 application and devices it believes are silencer "kits."
How the ATF evaluates whether a Form 1 application for a silencer is going to be used for a kit
Why the ATF has approved Form 1 applications for silencers made from "kits."
How the ATF intends to handle approved Form 1 applications that occurred before February 28, 2022, for silencers made from "kits."
How the ATF plans to make tax-free registration available for applicants who in good faith attempted to comply with federal law. And if this is not the plan, why.
Turn over all documents and communications, including but not limited to ATF legal opinions, referring or relating to the ATF's definition of a silencer, or what constitutes a silencer "kit."
"The ATF continues to infringe on the constitutional liberties of law-abiding Americans. This has gone long enough," Congressman Andy Biggs said in a statement.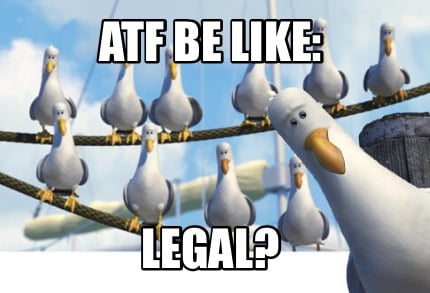 "ATF is ignoring years of precedent to restrict individuals' ability to make their own silencers. I've heard from my constituents how this arbitrary change is negatively impacting them. This is unacceptable. The ATF is overstepping its authority, and it must explain its actions to Congress and the American people."
Michigan Gov. Vetoes Bill Granting 2A Rights During Emergencies
Michigan Gov. Gretchen Whitmer vetoed a bill this week that would require officials to process concealed carry applications during state-declared or locally declared emergencies.
The proposed legislation looked to address issues that arose during the COVID-19 pandemic in which local county clerks stopped processing CPL applications.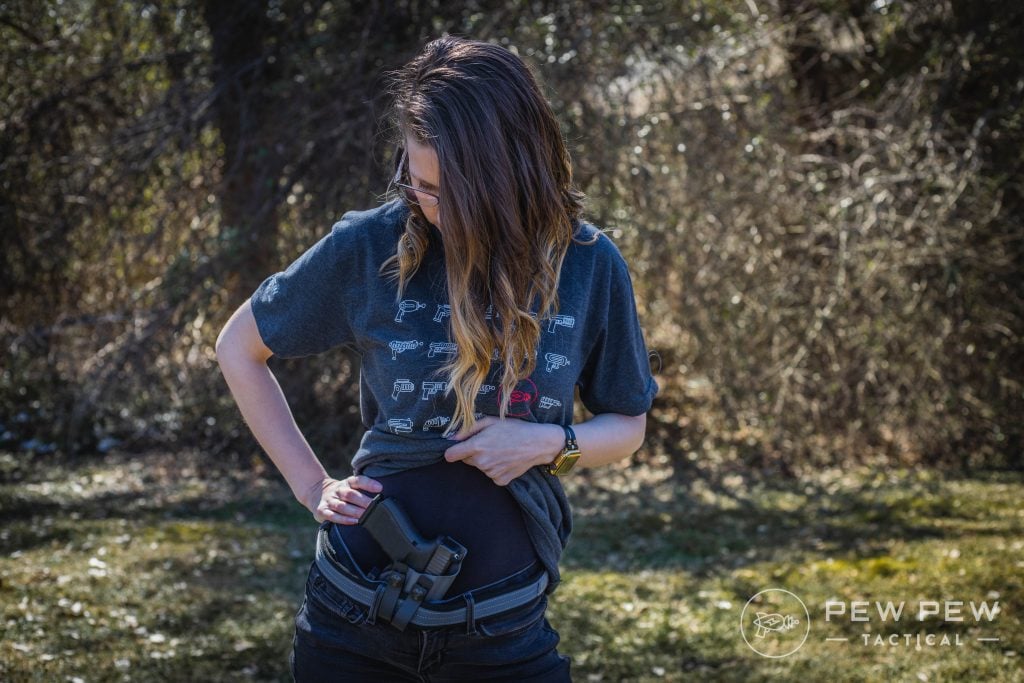 In a letter, Whitmer explained her veto, stating that mandating clerks to issue permits "without regard to the scope or gravity of the emergency or whether in-person services would jeopardize Michigan clerks."
In addition to requiring clerks to process applications, Senate Bill 11 would also have mandated that Michigan State Police assist CPL holders with a personal identification number, allowing them to renew licenses online during a declared emergency.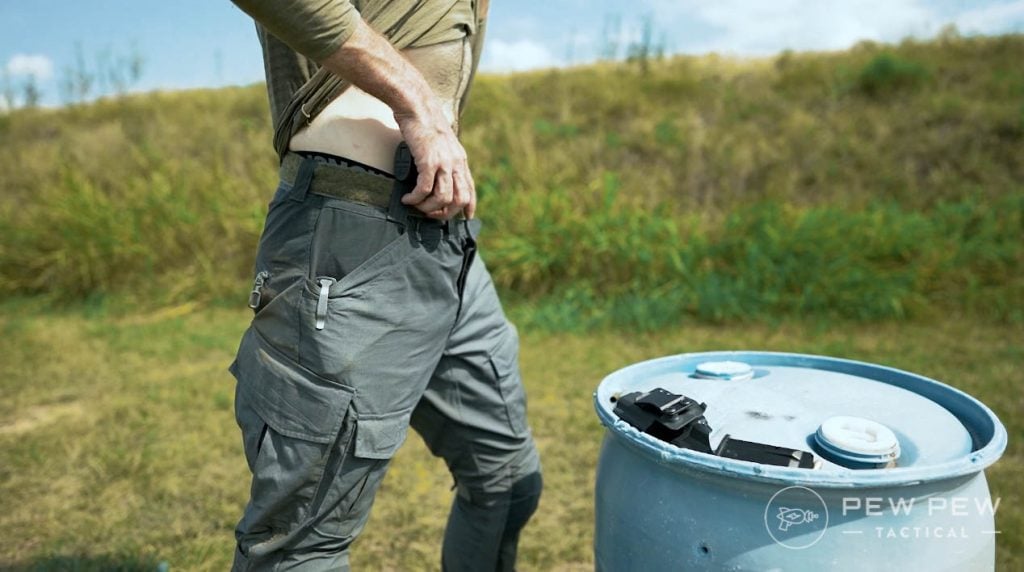 Whitmer said that this inclusion wouldn't benefit law enforcement in local areas.
"The bill would also require law enforcement agencies to prioritize the issuance of concealed carry permits — even when that would be a poor use of resources during an emergency," she said.
Bill sponsor Sen. Lana Theis (R-Brighton) called Whitmer's veto "disappointing."
"People must be able to defend their life and property even, and especially, in times of emergency," Theis said in a press release.
South Dakota Says Goodbye to CCW Permit Fees
Gov. Kristi Noem of South Dakota signed a bill this week that would end fees for concealed carry permits within the state.
South Dakota has a three-tiered concealed carry permit system – Standard, Gold, and Enhanced that previously say fees range from $10 to $60.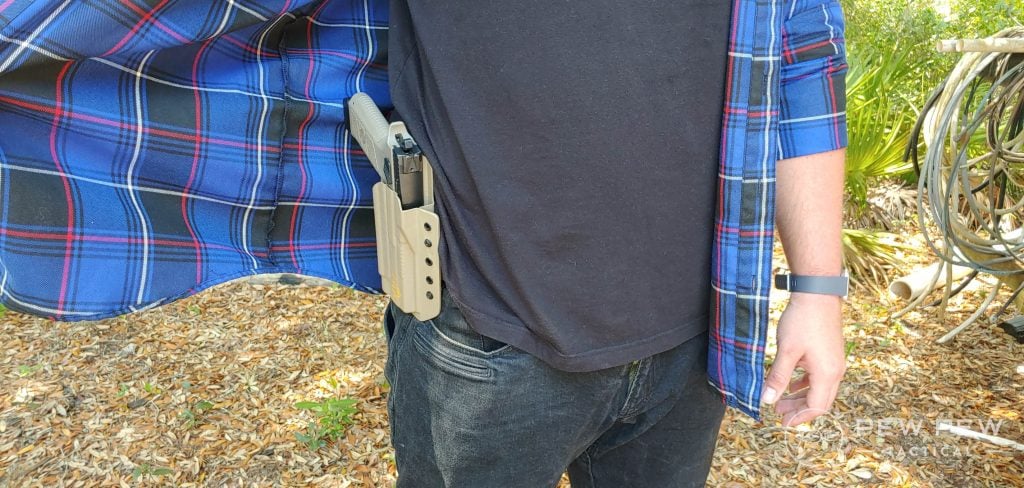 But SB 212's signing removes these fees while still keeping the tiered system intact.
Though the zeroing out of fees means an estimated $110,000 loss in revenue for the state, Noem said it was an important step in preserving Second Amendment rights for all residents.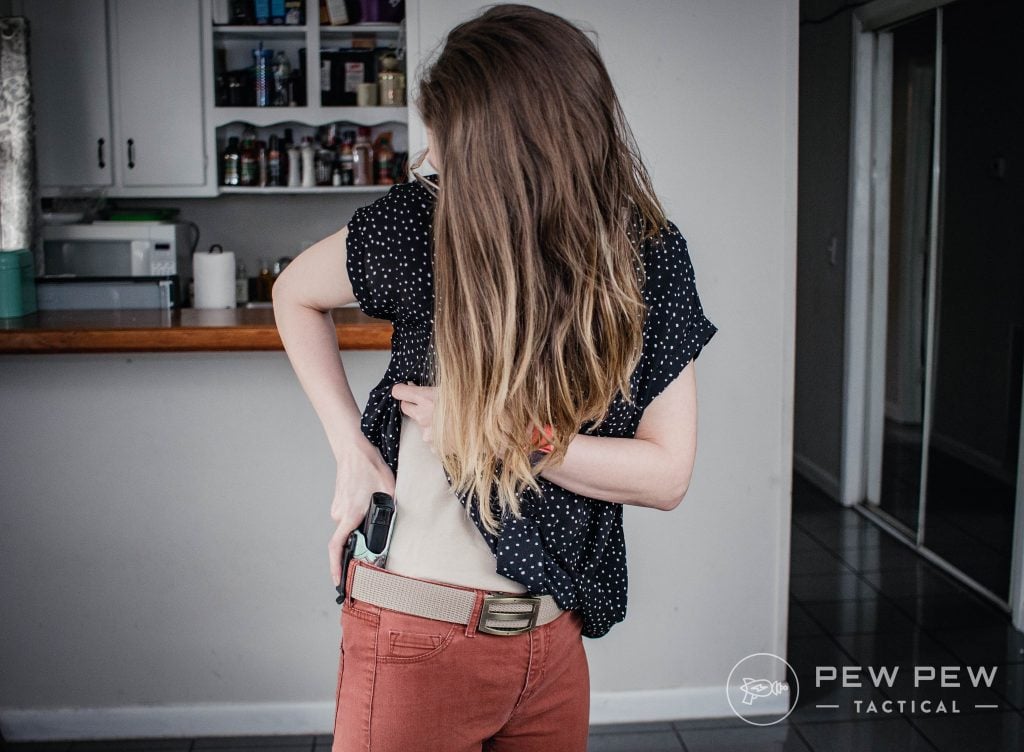 "It will not cost you a penny to exercise your Second Amendment rights in South Dakota," Noem said.
"We are guaranteeing the rights and freedoms of our people, including the freedom for South Dakotans to conduct business as they see fit. We are continuing to promote 'Open for Business' policies, and our tax code will reflect that for as long as I am Governor."
It's worth noting that Noem signed a Constitutional Carry bill three years ago, allowing South Dakotans to concealed carry without a permit.
Wyoming Moves Forward with Second Amendment Protection Act
Gov. Mark Gordon of Wyoming moved the Second Amendment Protection Act forward by signing the legislation earlier this week.
The Second Amendment Protection Act would prevent "unconstitutional gun control laws" from being enforced in the state.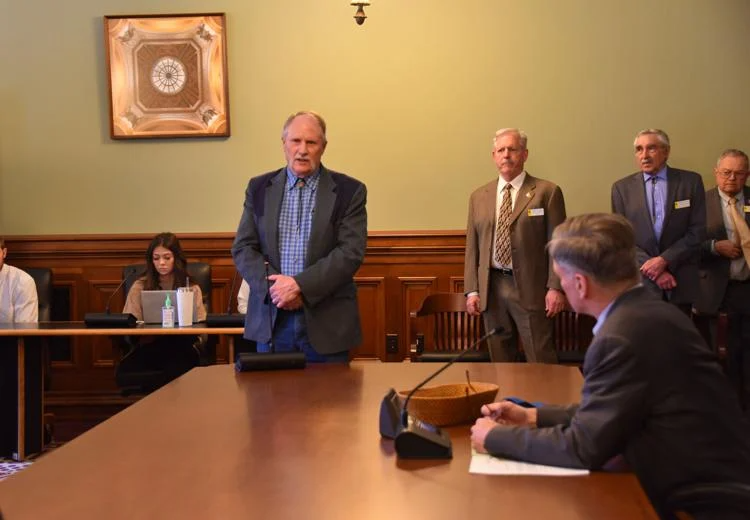 Under the bill, the state government or any political subdivisions cannot use personnel or state funds to "enforce, administer or cooperate with any act, law, treaty, judicial or executive order, rule or regulation of the United States government that infringes on or impedes the free exercise of individual rights guaranteed under the Second Amendment to the Constitution of the United States."
Any violation of this can be pursued by county attorneys, according to the bill, and carry a $20,000 fine and up to one year in jail. It's worth noting that this is one of the stiffest penalties in the U.S. for this type of legislation.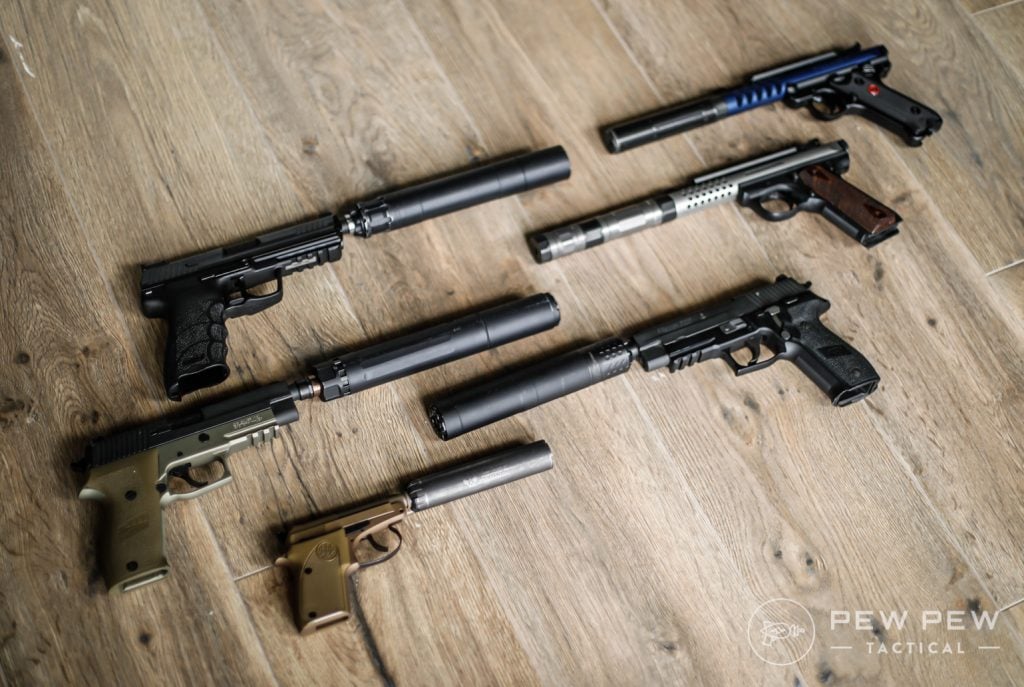 "This is an honor to be able to sign this bill," Gordon said at a press conference. "I thank everyone who worked on this bill to get it to my desk."
"It joins the Firearms Freedom Act. It's a very strong statement of Wyoming appreciation for Second Amendment rights and the constitutional opportunities to use firearms."
The Second Amendment Protection Act is set to take effect later this year.
Sig Sauer Launches New .22 LR Pistol — P322
New Hampshire-based Sig Sauer enters the training pistol game, announcing the launch of the P322 chambered in .22 LR.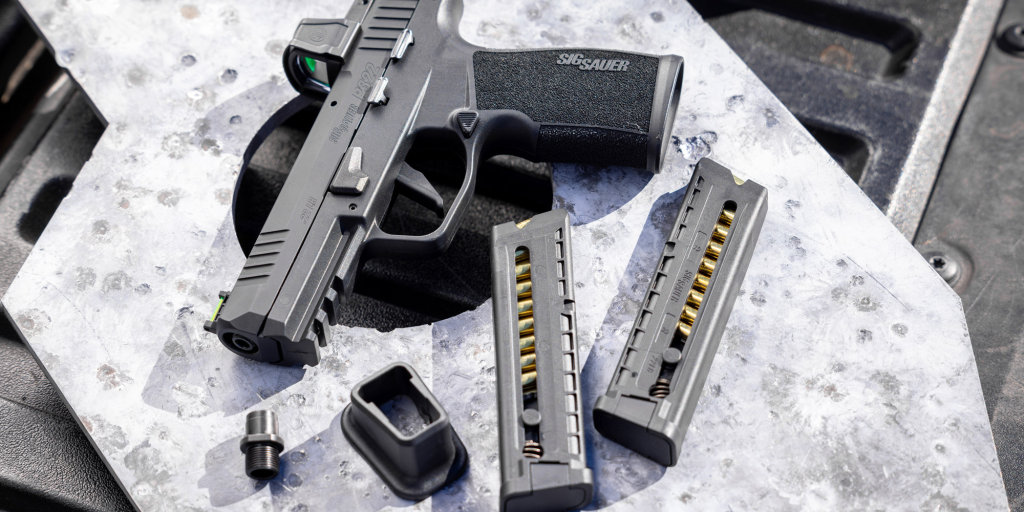 The P322 offers a hammer-fired pistol in a polymer build with a capacity sitting at a cool 20+1. Its barrel measures 4 inches, while its overall length is 7 inches. Width comes in at 1.4 inches, and it stands at 5.5 inches tall.
Tipping scales at 17.1 ounces, the P322 sports an optics-ready design with a removable rear sight plate to allow the addition of a Romeo Zero Red Dot.
124
at OpticsPlanet
Prices accurate at time of writing
Prices accurate at time of writing
Its ambi controls are lefty-friendly, while interchangeable trigger shoes allow you to swap between a flat or curved trigger.
Rounding out the nifty features, the P322 also comes with a threaded barrel adapter, so you can toss on a suppressor or muzzle device.
The P322 is expected to retail between $399 and $450.
399
at Kygunco
Prices accurate at time of writing
Prices accurate at time of writing
What do you think of the headlines above? Let us know in the comments. Also, catch up on other Weekly Wraps or news in our News Category.