There's a wide variety of mountable accessories out there these days like optics, lights, bipods, lasers, foregrips, and more.
But to mount these accessories, you generally need a rail system.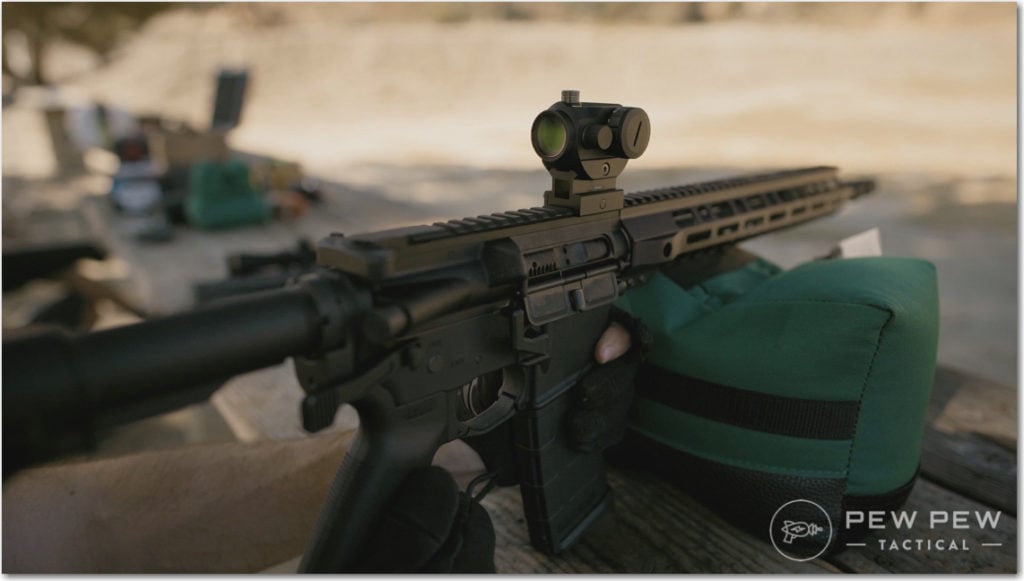 The two most popular rail systems on the market are Picatinny and Weaver rails.
But how much of a difference is there really between the two slotted rail mounting systems, and which one should you opt for?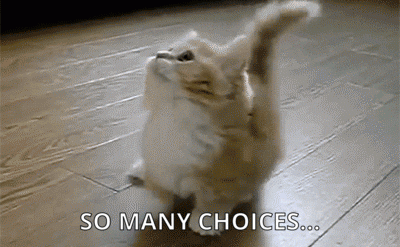 In this guide, we'll answer those questions and discuss the differences between the Weaver and Picatinny rail systems. We'll lay out the advantages of each to help you find the one best suited for your needs.
Let's roll!
Table of Contents
Loading...
Let's Talk Weaver
Weaver rails are the OG standardized rail system for firearms.
These rails begin with…you guessed it; a dude named Weaver. Well, William Weaver, to be exact. Weaver owned W.R. Weaver Co. — a sight company started in 1930.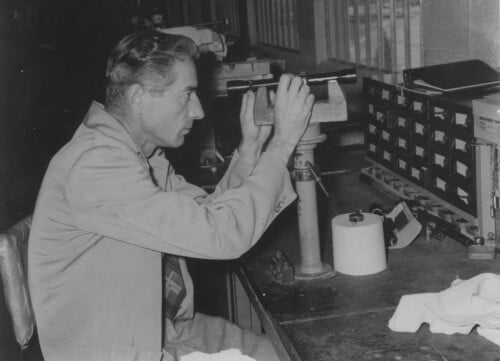 Before his invention, rails paired to a specific gun or optic. Weaver developed a universal system that could work with almost any gun and scope.
The Weaver rail was also easier to use than existing rail systems, which fed its popularity.
At the time, scopes were pretty much the only mountable accessory, at least with any level of popularity, so Weaver designed his rail with riflescopes in mind.
24
at Optics Planet
Prices accurate at time of writing
Prices accurate at time of writing
Specs
Weaver rails feature .180-inch grooves and are unique in that they feature no standard for the distance from one groove to the next.
In fact, you can even get varying distances between grooves within the same rail.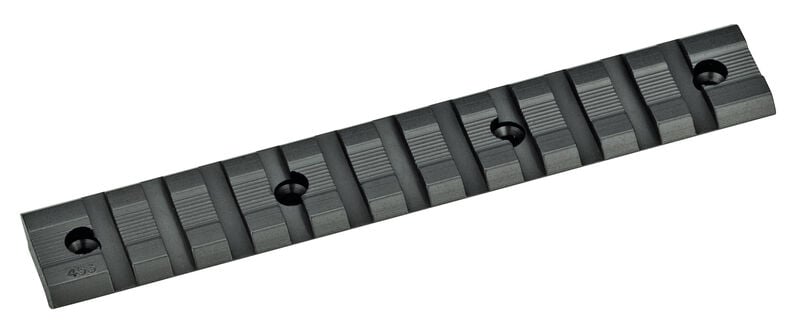 It's not uncommon to see a Weaver rail with only a few slots and lots of space between.
That's how the original rails were designed. Since they originally functioned as just slots for scope mounts, they didn't need slots super close together.
Those longer spaces increased the surface area in contact between the rail and the mount, which helps hold the mount in place.
Original Weaver mounts used screws against the side of the rail to hold them in place, keeping the accessory from tilting to one side or the other.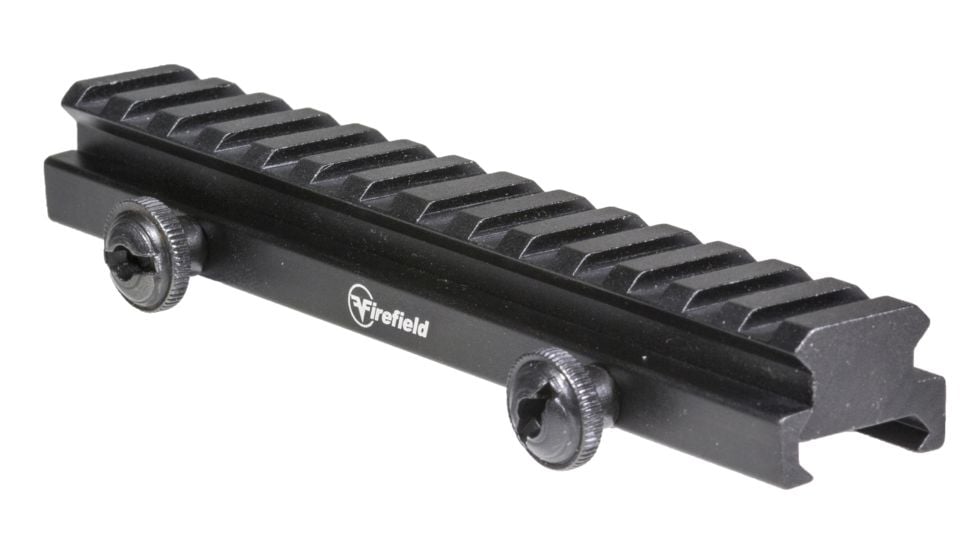 That surface area contact played a vital role, though canting still occurred.
Weaver rails were originally sold as a two-piece system to leave space for the bolt opening, but aligning the two rails for a scope could be tricky.
Scopes need to run precisely parallel to your barrel to be accurate, so not being able to properly line up the rails could be a huge problem.
7
at Optics Planet
Prices accurate at time of writing
Prices accurate at time of writing
Modern Day Weaver Rails
These days, Weaver rails are available in one- and two-piece systems, so you don't have to deal with the alignment hassle if you don't need to.
Some one-piece rails (for both Weaver and Picatinny) have a cut-out space in the bottom to allow more room over the ejection port.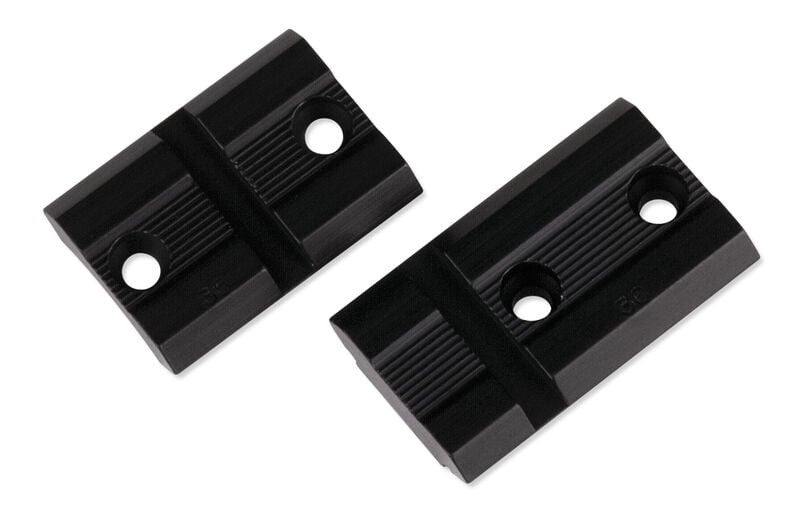 They still don't usually provide enough space for convenient loading, though, so that rail style is better for guns with detachable magazines.
Weaver rails were initially manufactured with scopes in mind, but the rise of other types of mountable accessories, led to other types of Weaver rails for other gear.
Advantages of Weaver
These rails tend to have grooves closer together, offering more positions with less space between possible positions.
For a long time, Weaver rails were the go-to rail mounting system, but they've become less popular since the introduction of the Picatinny.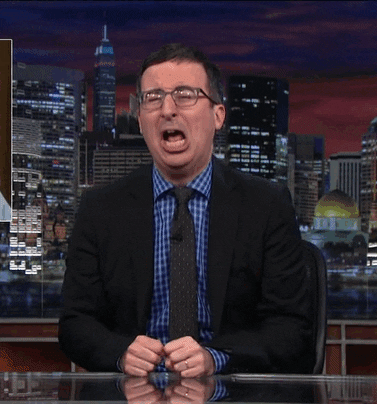 It's rare to find guns with Weaver rails pre-mounted, but you can still find them on the occasional traditional-style hunting rifle.
If you really want a Weaver rail, you're probably better off just buying the rail and adding it to your firearm yourself.
Picatinny Rails
The Picatinny rail is a military standard rail adopted in 1995 – which is why you'll also see them referred to as the MIL-STD-1913 rail.
After development, Picatinny Arsenal handled the rail's final testing and thus received the honor of the name.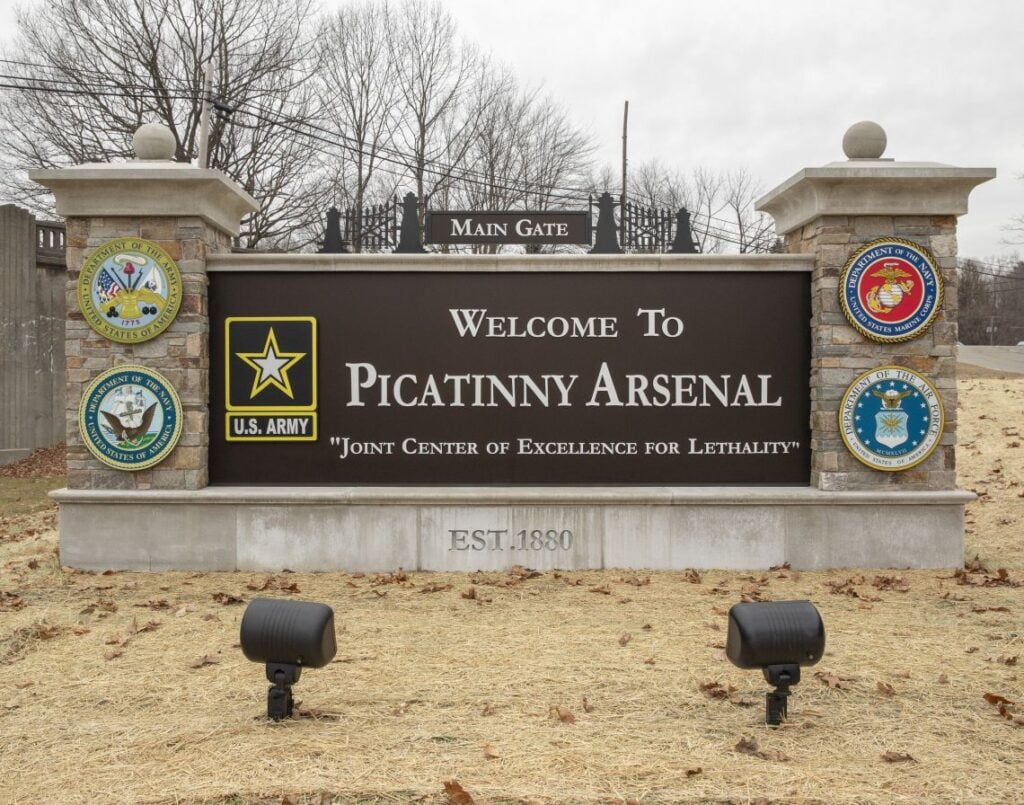 Designed to pair with accessories, the Picatinny looked to also address some of the Weaver's issues.
Specs
Picatinny rails have grooves that measure 206-inches wide.
Unlike Weaver rails, grooves on Picatinny rails are always evenly spaced — .394-inches from the center of one groove to the center of the next.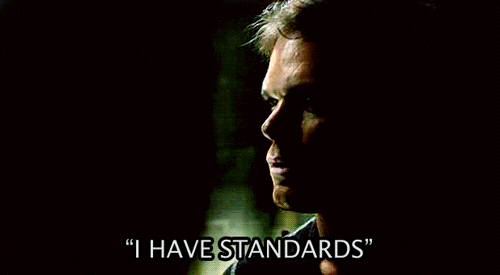 Picatinny rails also have a squarer shape to the bottom of the grooves, while grooves on Weaver rails tend to be more rounded.
The larger groove size and squarer shape mean you can generally use Weaver accessories on Picatinny rails, but it doesn't usually work the other way around.
Picatinny rails have grooves along almost the entire length of the rail in contrast to Weaver rails, which may only have a few grooves spread across the rail length.
36
at optics PLanet
Prices accurate at time of writing
Prices accurate at time of writing
Advantages of Picatinny Rails
The plentiful grooves on a Picatinny give you more options for placement of accessories along the rail.
Proximity of grooves close together means finer position adjustments than a Weaver rail traditionally would.
Picatinny rails also allow mounts to slide up and down the rail for easier placement and position adjustments.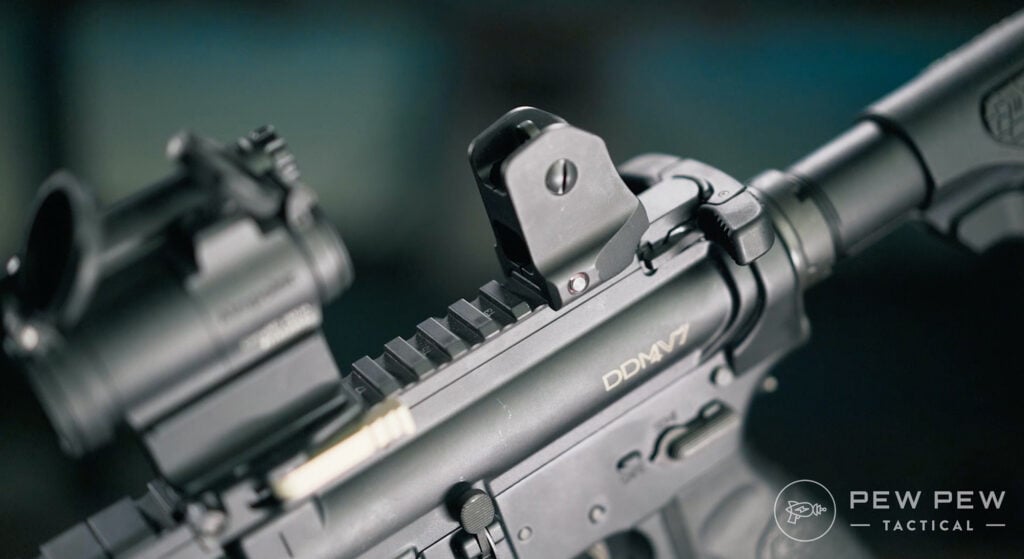 Since these rails don't provide as much surface area for the mount to grip onto, Picatinny mounts tend to have a locking bar that goes across a groove.
Locking bars provide greater stability, even with higher calibers. They virtually eliminate canting.
Also, plenty of attachable accessories were already on the market by the time the Picatinny rail arrived, so the design works with more than just scopes.
These advantages led to the Picatinny rail largely taking over the market.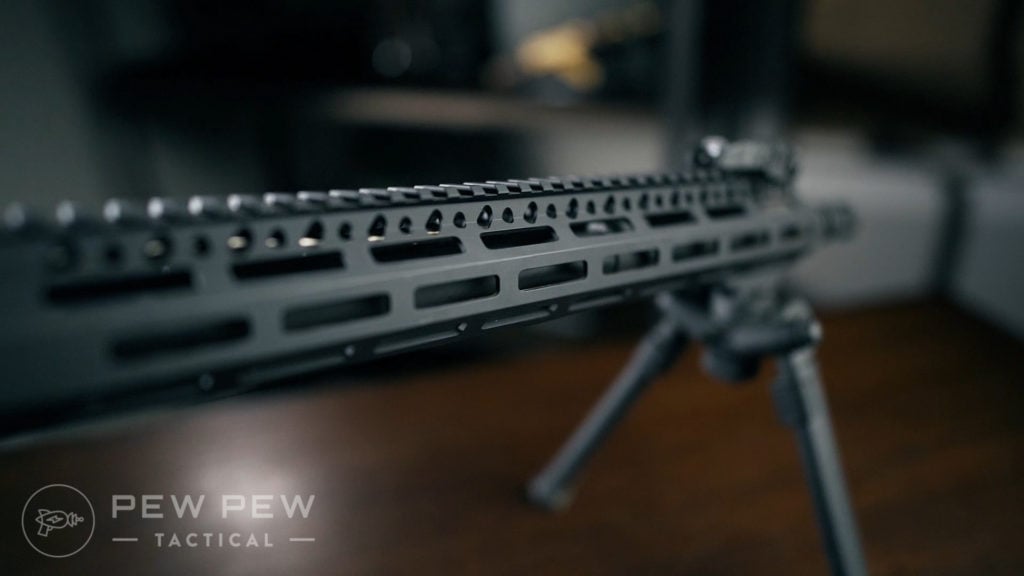 Modern Day Picatinny
The military modified the M16A2 and M4 carbine to use Picatinny rails shortly after the introduction of the new rail system.
In the civilian market, the Picatinny rail has become the most common rail for AR-15s. You'll frequently find Picatinny rails directly integrated into rifle receivers and handguards.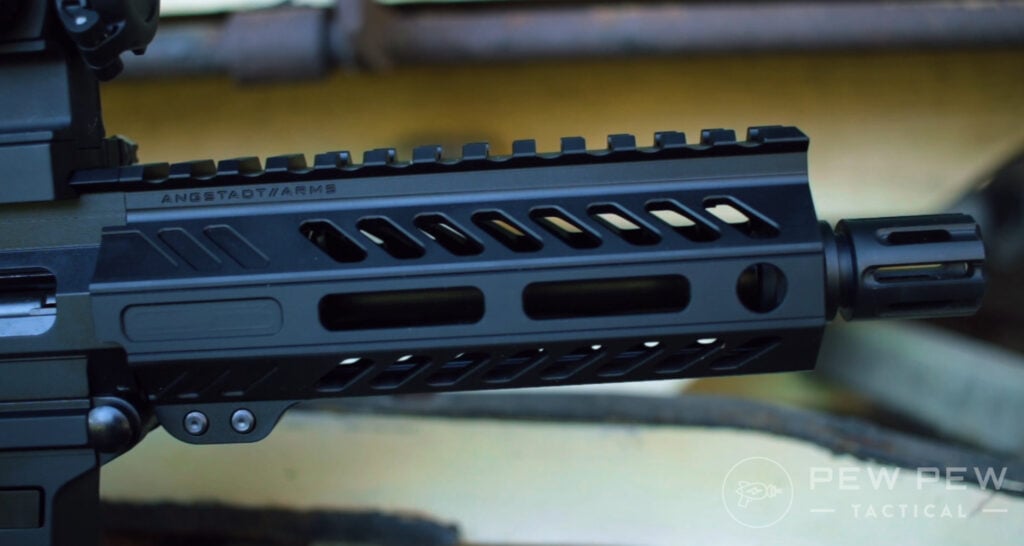 They're also used on some handguns.
You'll frequently see a shorter rail, commonly referred to as an accessory rail, underneath the barrel of handguns for lasers or lights.
You can also find them atop rimfire slides, mostly for mounting optics like red dots.
25
at Brownells
Prices accurate at time of writing
Prices accurate at time of writing
Picatinny vs. Weaver
As you can see, the Picatinny rail has some clear advantages over the Weaver rail, so it's probably not a huge surprise that it's become more popular.
And with firearms, as with many things, popularity becomes self-reinforcing.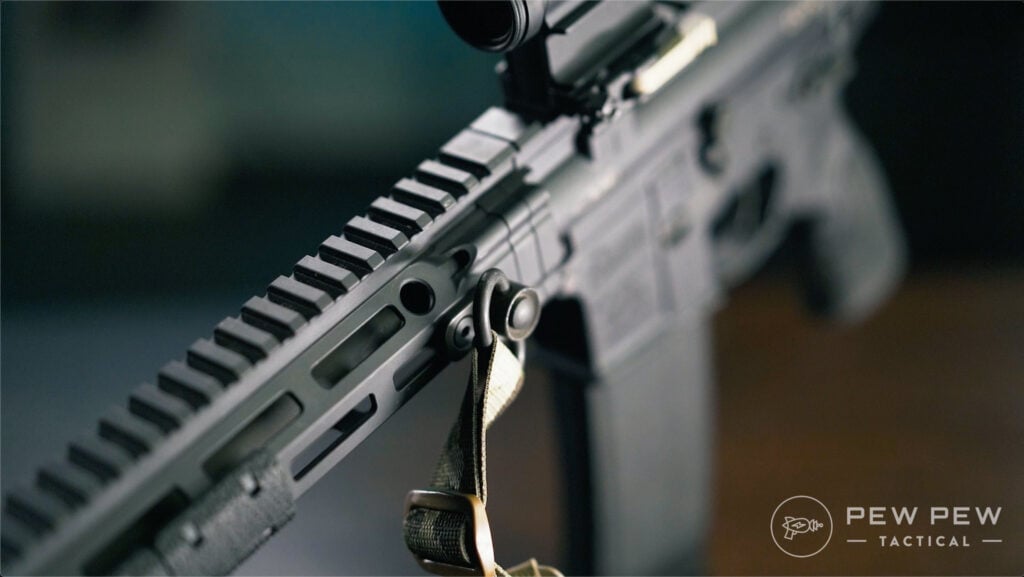 Picatinny rails gained momentum because of their advantages, and that popularity led to more compatible mounts and accessories.
The prevalence of mounts and accessories, in turn, led to more people opting for Picatinny rails.
The cycle continues on and on…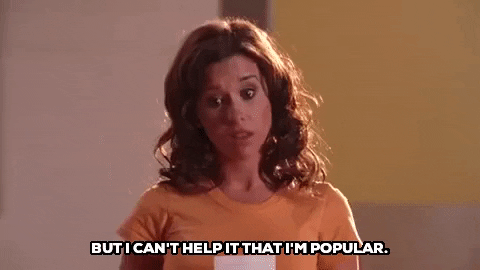 With that said, the Weaver still has its loyal fans.
Whether you like the nostalgia or just prefer the platform, there's nothing wrong with sticking with Weaver if you dig it more.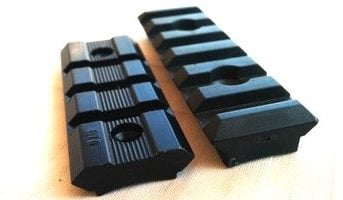 However, if you're a newcomer, I recommend Picatinny because of the stability and positioning advantages.
Not to mention Picatinny rails offer more in the way of compatible accessories.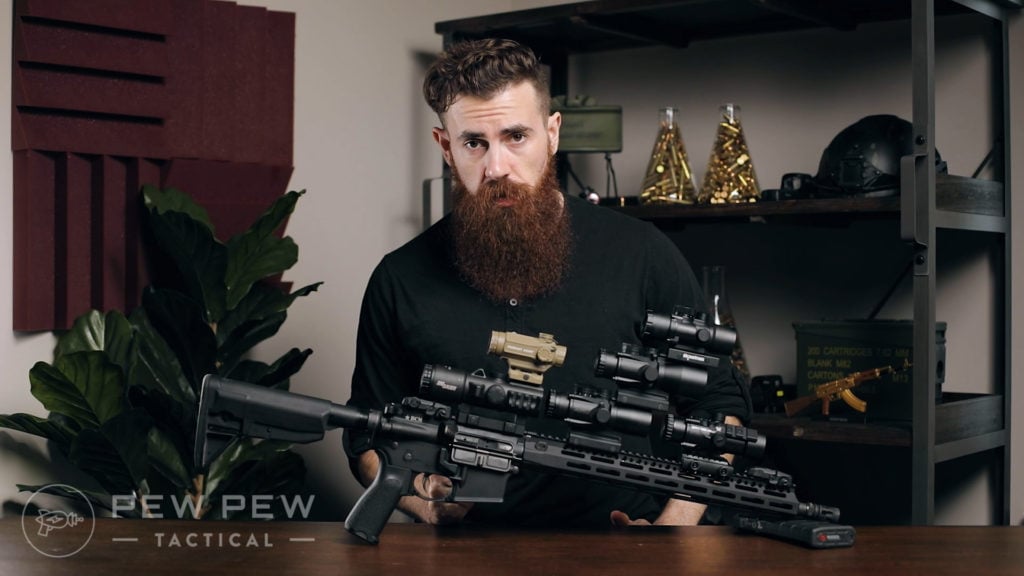 Conclusion
In the battle between Weaver vs. Picatinny, it comes down to personal preference. If you're new or looking for the most options accessory-wise, grab a Picatinny.
25
at Brownells
Prices accurate at time of writing
Prices accurate at time of writing
However, if you've been a Weaver loyalist for a while, there's no shame in sticking with a mounting platform you know and trust.
Now that we've covered Weaver vs. Picatinny, you might be pondering the difference between M-LOK and KeyMod…we have you covered there too.
Check out our article on KeyMod vs. M-LOK.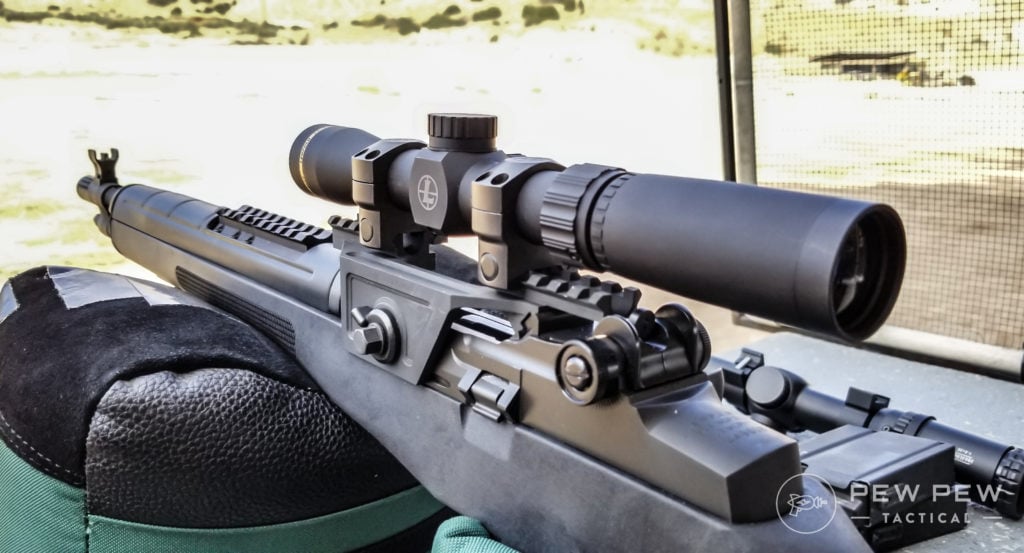 Which rail mounting system do you prefer? Let me know which is your favorite and why in the comments below. Looking for the best scope mounting brands? Check out our roundup of the Best Scope Mount for All Budgets.