Looking for a high speed, low profile, no-frills rig?
Inclined to trust the gear opinions of someone who's never been shot at? Perfect! You just might enjoy RE Factor Tactical's Advanced Slickster as much as I do.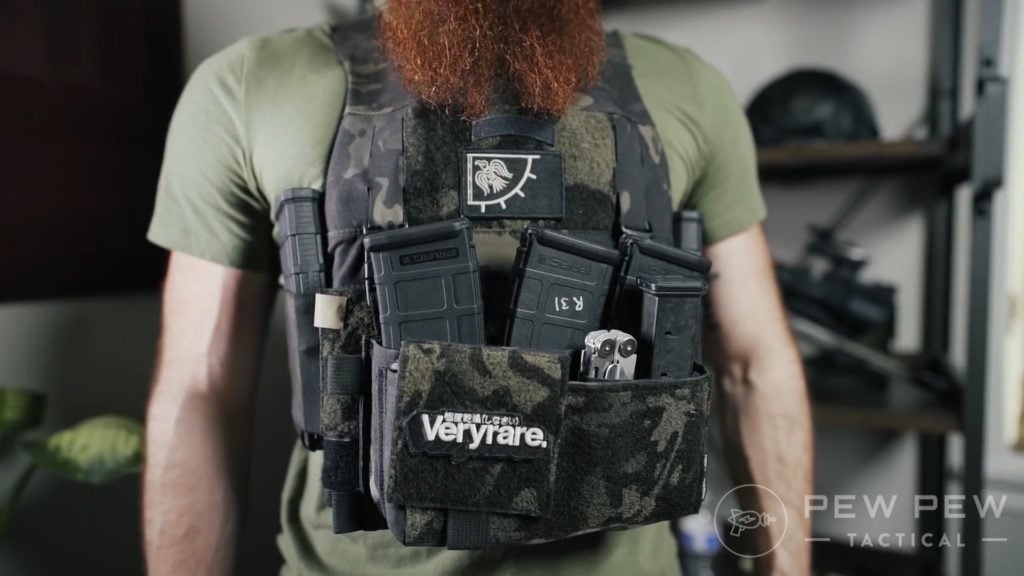 If you've been with us for a bit you may have noticed that I've switched up the normal plate carrier that I usually use for our videos after we reviewed the Ferro Concepts Slickster and my Spiritus Systems Microfight combo a few months back.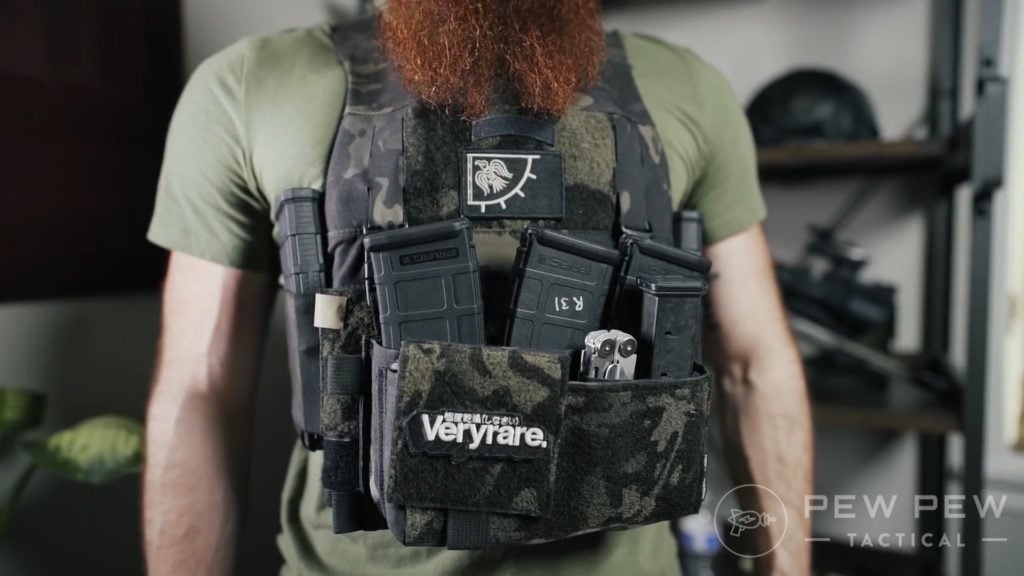 Though I tend to bounce around a few different rigs depending on what exactly we're doing that day, I tend to vastly favor low profile and minimalist plate carrier setups.
Here's our full YouTube review of the Advanced Slickster to see if it's the right carrier for you:
Table of Contents
Loading...
Why Low Profile?
I find that they work best for what we do here on the channel – they carry plates, usually have some sort of utility for carrying a few mags, have the ability to mount swift clips if I want to carry more bullshit on my person, and not much more.
And for me that's perfect.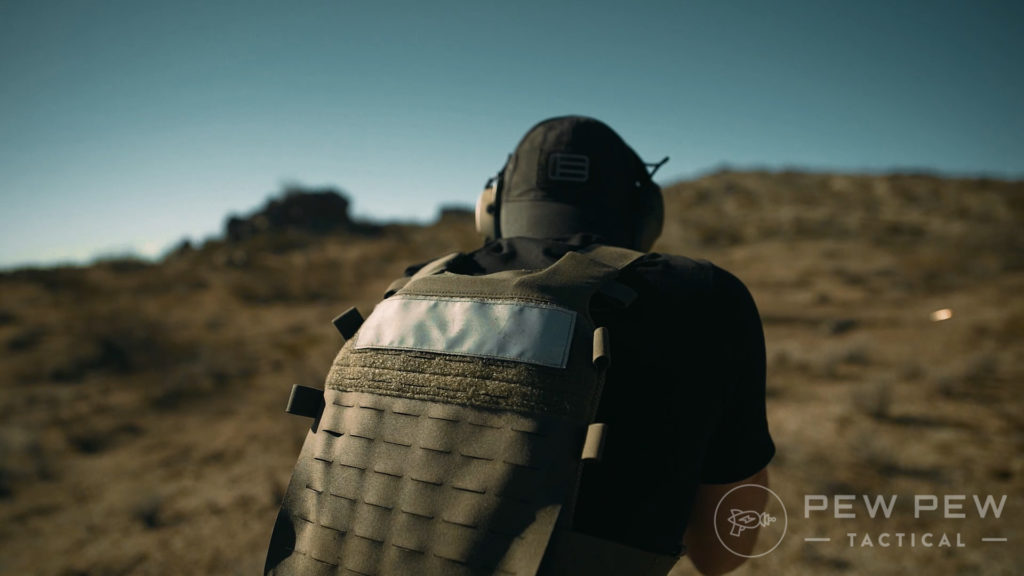 RE Factor Tactical was kind enough to send us over one of their Advanced Slicksters for review, and it takes the no-nonsense, no-frills approach of Ferro's original slickster and expands on it in a few new and smart ways.
319
at Refactor Tactical
Prices accurate at time of writing
Prices accurate at time of writing
Features
Perhaps most obvious is the cummerbund, which has been significantly slimmed down from the 'taller' cummerbund found on the OG slickster, and has stiffened Cordura closure tabs on each end.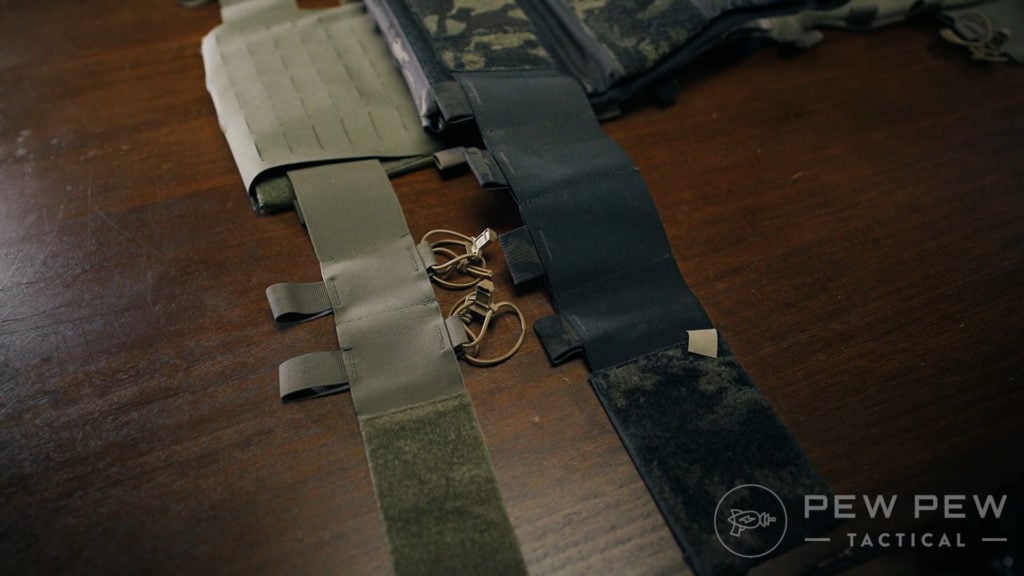 Additionally, each of the built-in elastic mag pouches in the cummerbund has had shock cord loops and pull tabs added for a bit of added security to keep your mags in place.
Not a problem I ever had in all honesty, but I understand it's definitely a concern for some folks.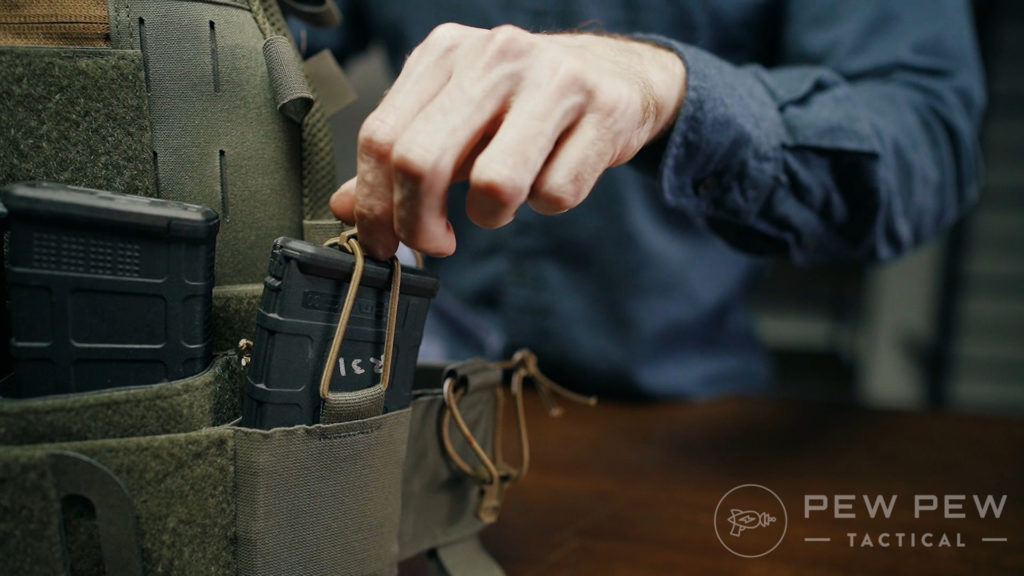 The rear of the cummerbund now also runs through an added flap on the rear of the carrier that gives you a full laser cut molle panel to attach whatever additional kit you think you might need.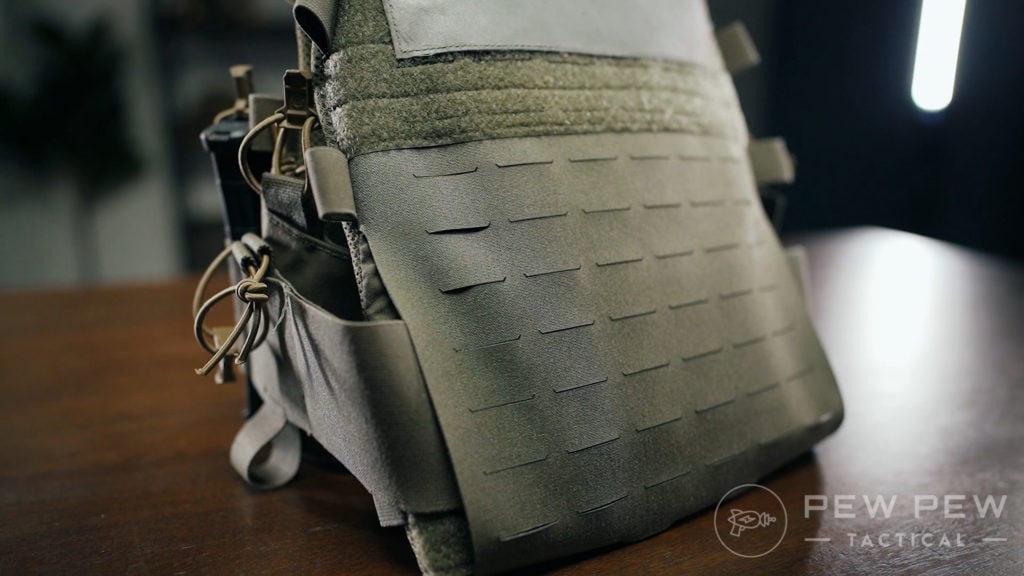 Upfront, you've got an additional kangaroo flap on the front plate bag for small accessories, though I haven't particularly found a use for it with what I do.
However, I do enjoy the addition of a small zippered admin pouch up top, which is useful if you need to carry small documents, maybe a hi-vis panel, car keys, what have you.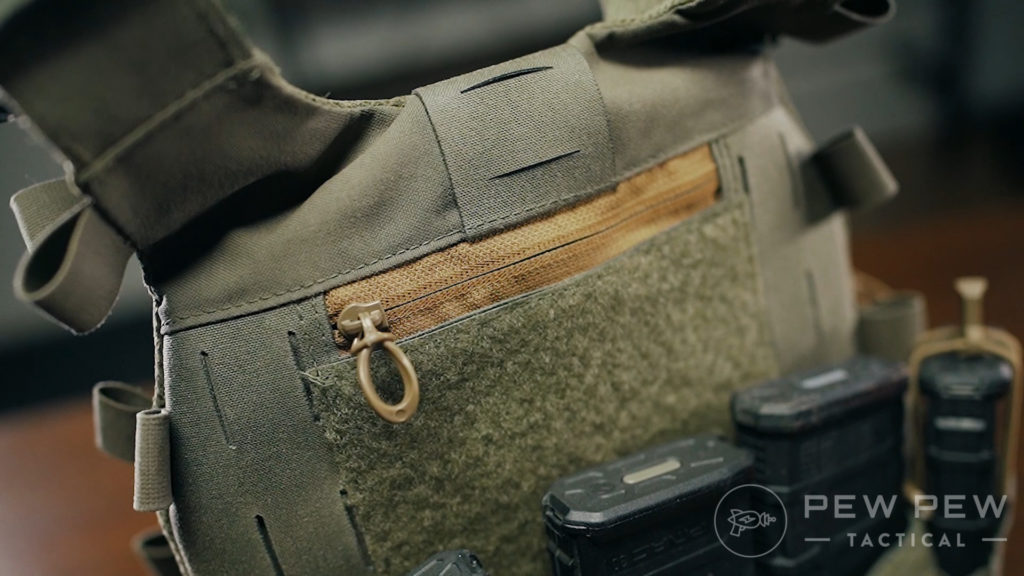 Just above that, you've got another small Cordura flap with laser cut slits for mounting your radio's push to talk centered on your chest if that's your thing.
The front plate bag's also got added loops for routing comms cables or hydration tubes.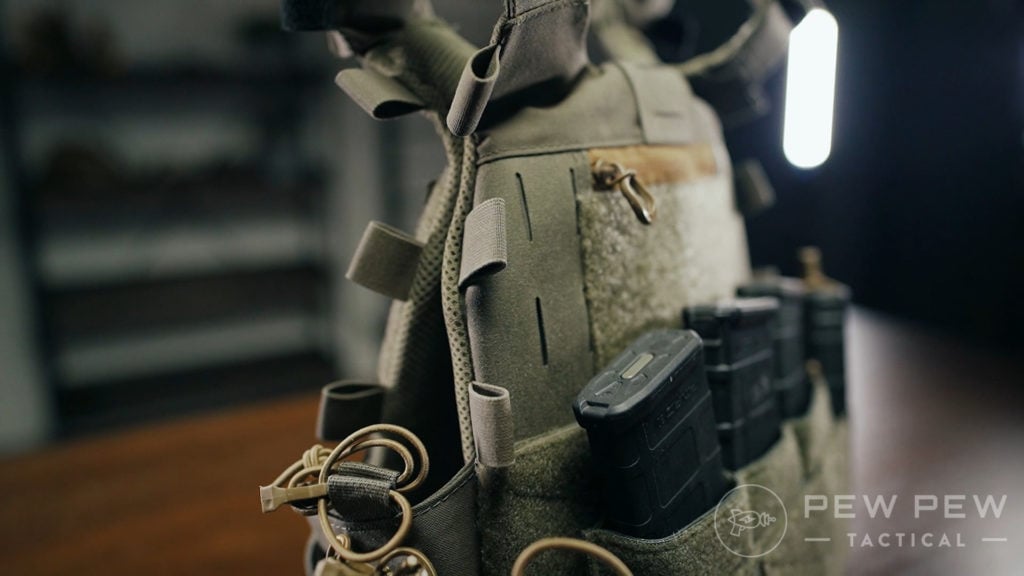 Built-in 'wings' sit off to either side of the plate and tuck up underneath the cummerbund next to your body that can be used for a radio, tourniquet, maybe an extra mag, etc.
Both flaps are secured with some shock cord and tab as the standard magazine pouches.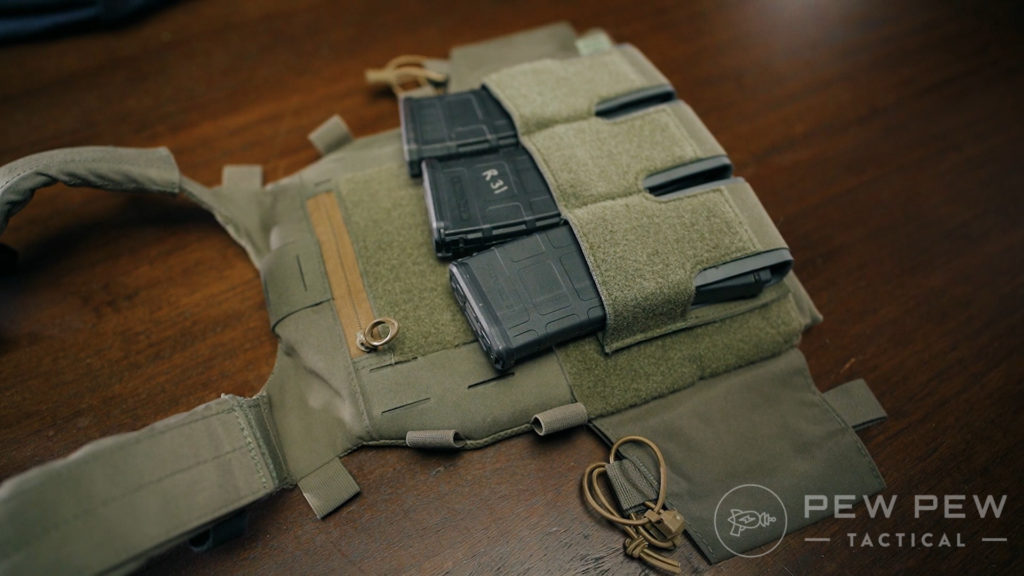 The carrier also features the same super low profile shoulder straps as found on the original slickster.
But considering I'm not doing any cool guy shit that would require concealability to be a thing I care about, I've tossed on a pair of HRT shoulder pads to give myself a little bit more padding on the traps.
Keep an eye out for a review of HRT's own carrier and kit suite sometime soon down the road.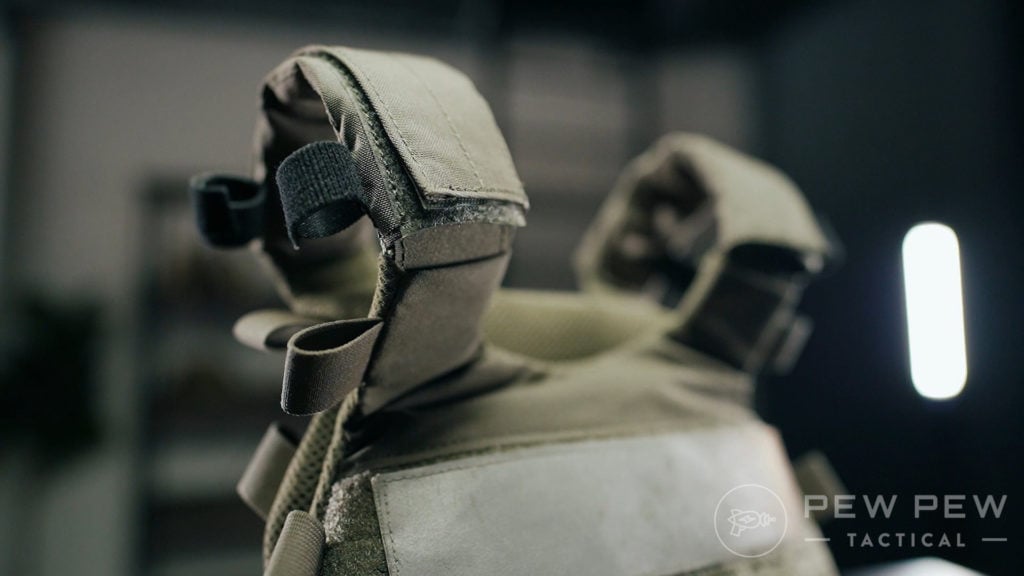 The Advanced Slickster features the same swift clip tabs up front that will allow you to attach whatever compatible chest rig you'd like through the installation of fastex buckles.
While the rig does work just fine with the Spiritus Microfight I've been running for a while, a small thing has started to bug me about swift clip rigs – and maybe this is nitpicky, but ill explain.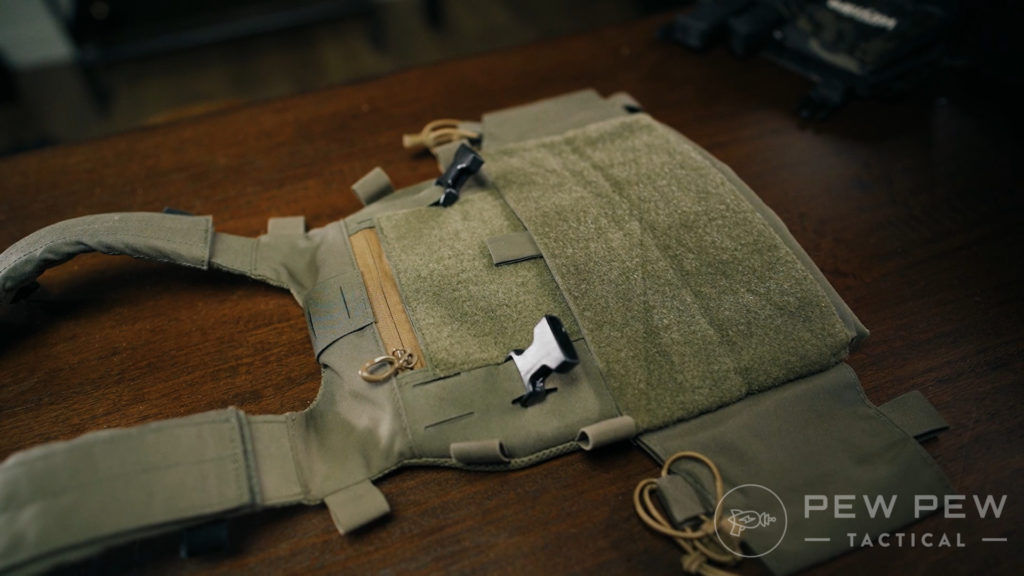 While a few other companies that offer swift clip interfaces have shifted to fastex buckles with a flat rear surface so that they sit flush with the body of the plate behind them, Spiritus hasn't.
And I've noticed that the fastex buckles actually jut out at a tiny bit of an angle.
It's not a huge deal, but it does mean that you're not quite maximizing your surface area of velcro interface, and it kind of feels like the clips themselves are actively working against the velcro backing of the rig.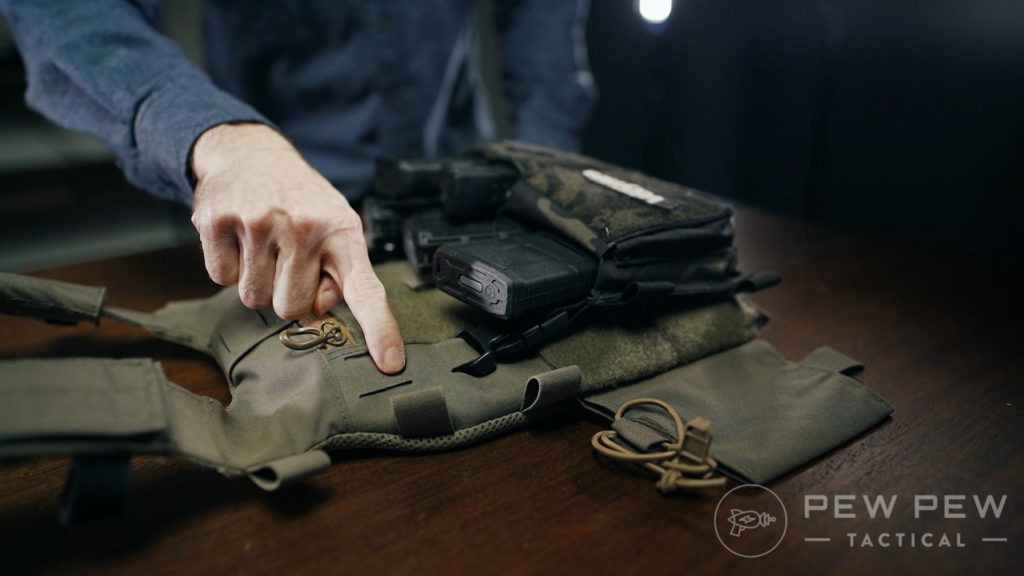 Admittedly that might just be a weird OCD thing on my part, and it hasn't really caused any actual issues.
But if that's something you might be annoyed by as well, perhaps consider replacing the fastex buckles on your swift clip rig with some of the ITW Nexus types that do sit flat against the carrier.
10
at Amazon
Prices accurate at time of writing
Prices accurate at time of writing
Upgrades
More recently I've actually moved away from my Microfight entirely and streamlined my setup even further with the addition of a RE Factor / Ferro magazine placard.
I felt like the additional bulk on the front of the Microfight wasn't really worth what I was carrying in it (normally just a spare pistol mag, multitool and note-taking gear).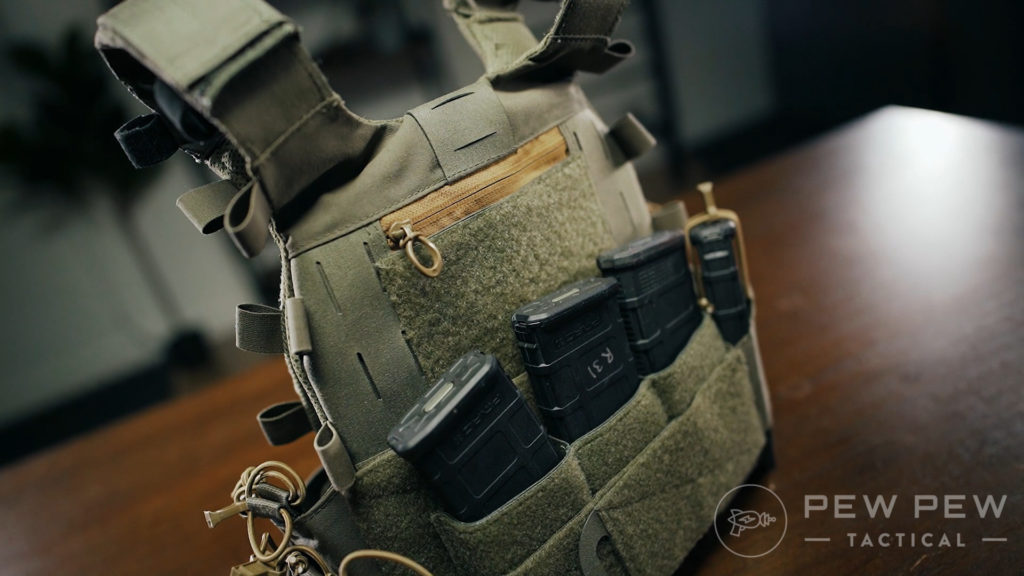 The placard is super simple and attaches straight to the front of the carrier via velcro, and is further secured by the front cummerbund straps, giving you 3 AR mag shingles that are kept rigid by Kydex stiffeners.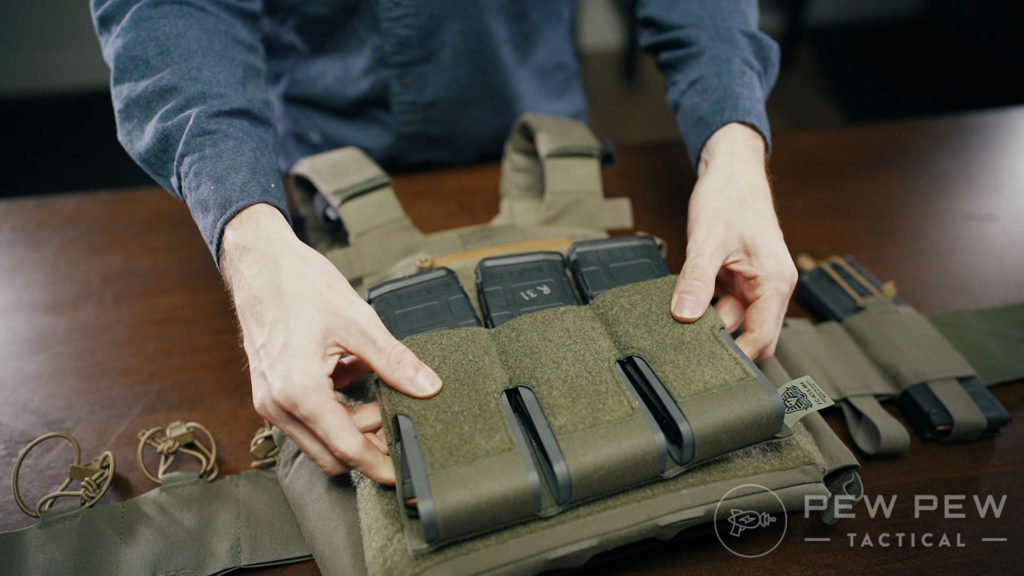 While I haven't been running this particular setup for very long, I actually do quite like it and appreciate the fact that it doesn't feel bulky whatsoever.
Though we'll see how well an entirely velcro based attachment system holds up over long term used as I cake dirt and sweat into the material.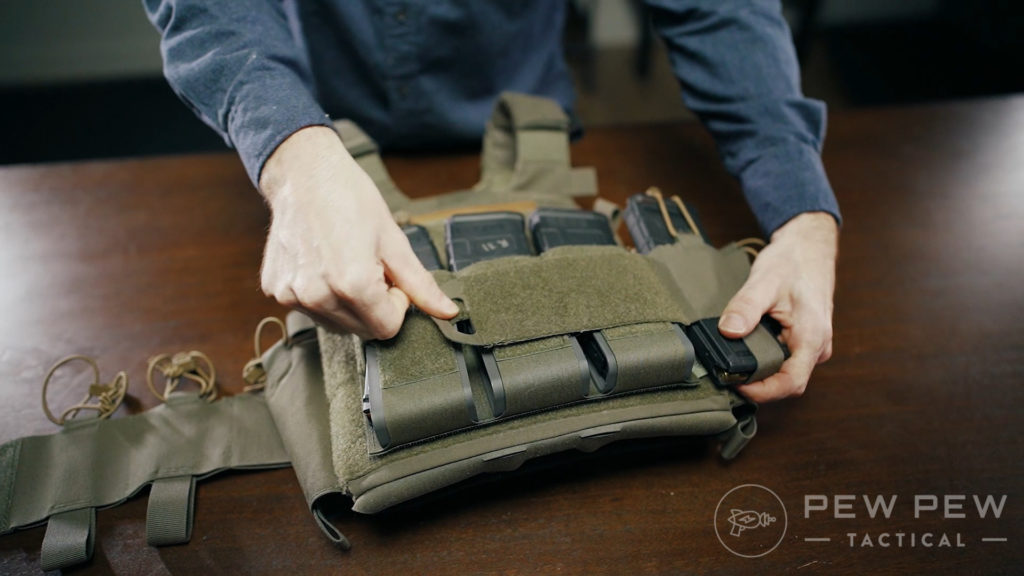 Conclusion
RE Factor Tactical's Advanced Slickster is perfect if you're in the market for a lower profile rig that maybe has a few extra bells and whistles but doesn't break the threshold of the bulkiness of a full-on armor carrier. It's not radically different from the original carrier, but all of the additions are solid quality of life improvements
319
at Refactor Tactical
Prices accurate at time of writing
Prices accurate at time of writing
Whether you've used a standard Slickster before or not, I figure you'll probably appreciate them the same way I do.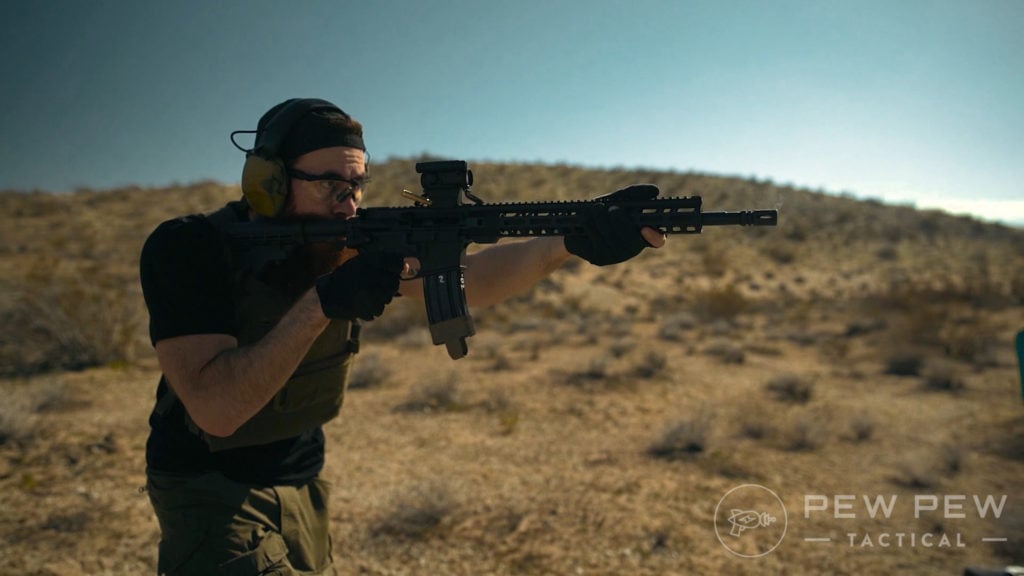 Speaking of dirt and sweat – this has been the setup I've been training for use in the California Tactical Games.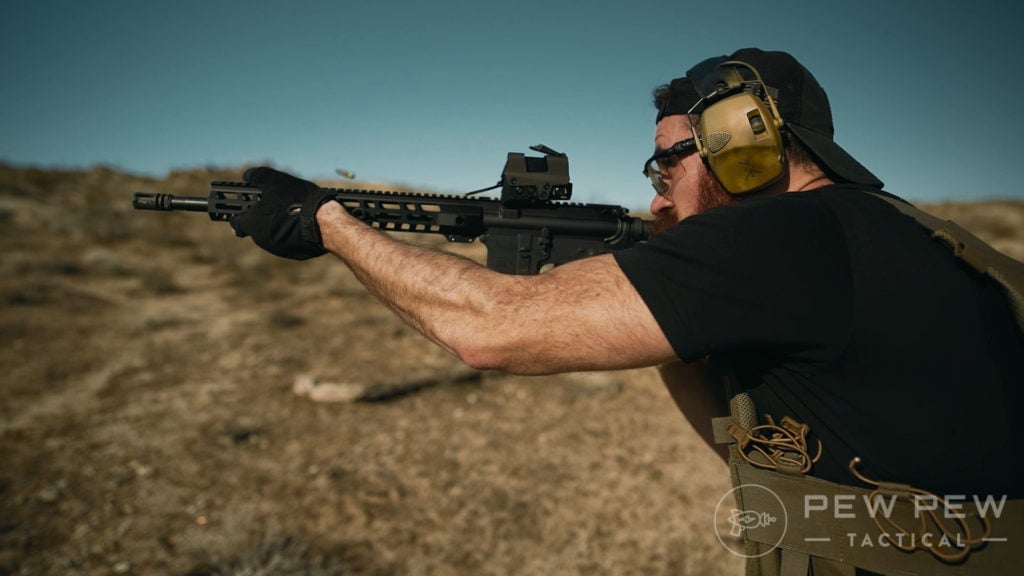 A great event that is essentially a hybrid of Crossfit and rifle shooting, though it appears likely now that it will be canceled or postponed by the plague.
However, fitness is important, even when quarantined! I'll likely have an article going over bodyweight apartment workouts sometime soon.
Stay safe, y'all. And if you still haven't watched the video…
What kind of carriers do you run? Do you value low-profile or maximum storage most? Let us know in the comments! If you're looking for plates to go in your carrier, take a look at the Best Body Armor!