Pew!  Pew!
Laser cartridges for training might be the closest thing to actually shooting lasers out your gun.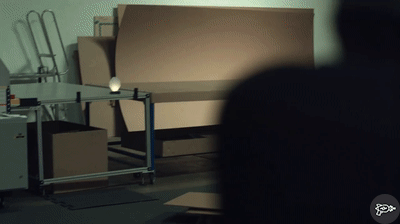 But there's a lot of them out there (like Laserlyte and G-Sight).  Today we'll cover one of the highest end manufacturers, Laser Ammo.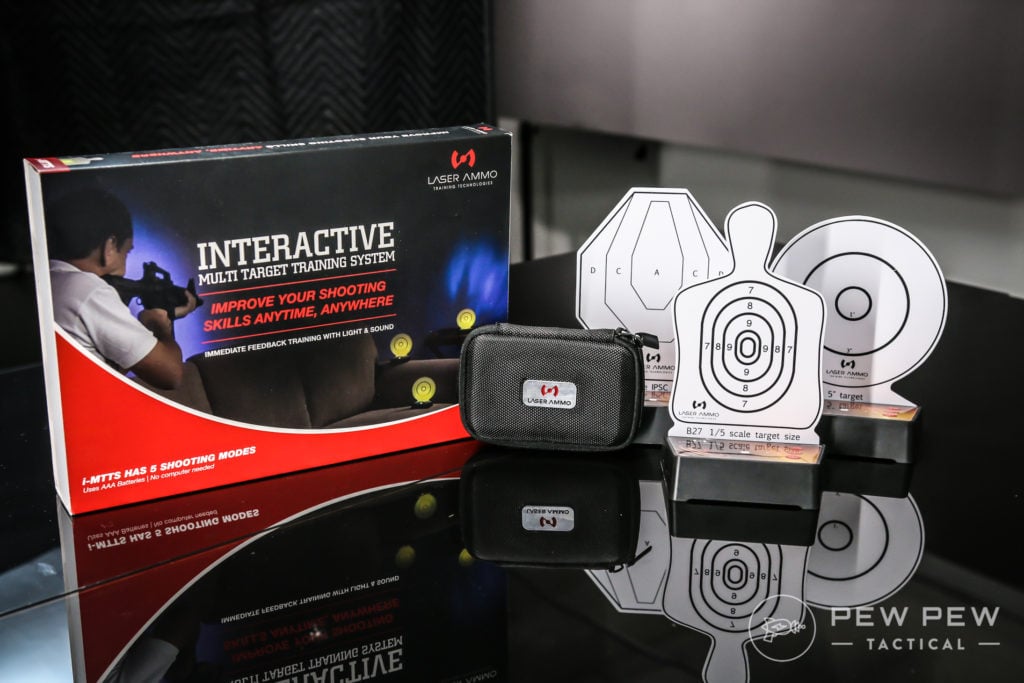 Laser Ammo graciously lent us their 9mm Premium Kit and latest IMTTS: Interactive Multi Target Training System for testing.
And since this kind of stuff is better with video…we've hooked up with Green Light Shooting for a video review + our regular blog review below.
<
What is It?
9mm Surestrike Premium Kit
One of the best ways to train to shoot better from the comfort of your own home is dry-firing.  We cover a lot of techniques in our Shooting More Accurately Guide but one of our favorite gizmos is the laser cartridge.
This takes the place of a real round (phew) and when your pistol is dry-fired, will emit a laser pulse.  This allows you to see if you hit where you were aiming.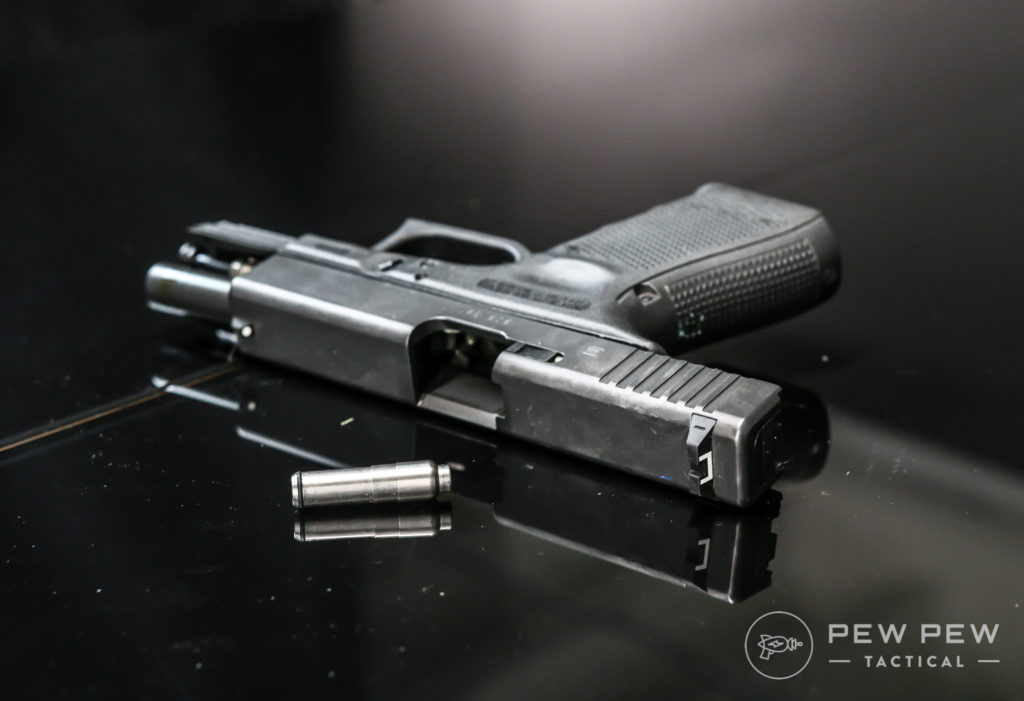 You'll need to re-cock each time since the laser is emitted when the firing pin hits the back of the cartridge.  Slightly annoying for non-double-action guns like the Glock.
But that's the only way the mechanism will work.
However, the best thing about this is that you get to use your own gun…with your regular trigger and sights.
Normally this is something you stick in your chamber and will not come out when you re-cock (or else it will be annoying).  But Laser Ammo takes this one step ahead and adds an extension and red tip.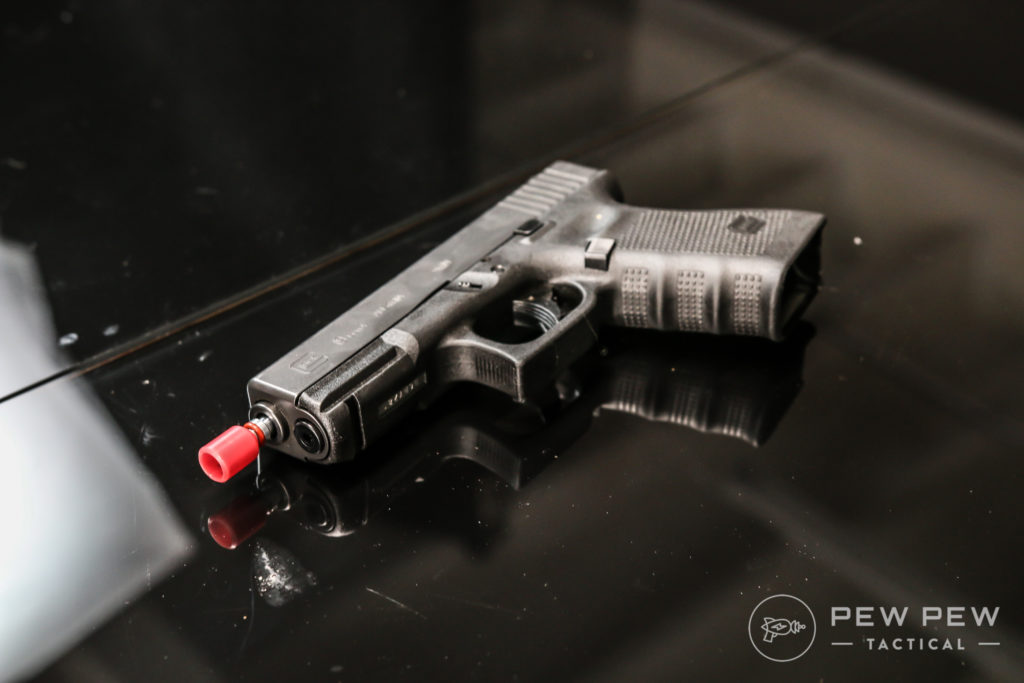 This is a good addition since you have an extra visual indicator that it's not a real round, and you won't have to scrounge for a pencil to remove the cartridge.
We shot a lot with the sample cartridge and it has stayed functional and accurate.  One thing I do have to fault is the price tag…the 9mm Premium Kit is $150.
It does come with the red tip alert system and some reflective targets.  And also access to Adapter Rings ($15) which allow you to shoot lots of other calibers instead of buying an entire new laser cartridge.
If you're trying to penny pinch, the 9mm cartridge by itself is $99 which is even better than my Chinese Laserlyte at $130 which has lasted me at least 5,000 strikes.
Laser Ammo is made in Israel and the laser rated for over 2K hours (over 15 million shots) while the backer is rated for 5K shots.
Interactive Multi Target Training System
Tired of shooting random things in your room?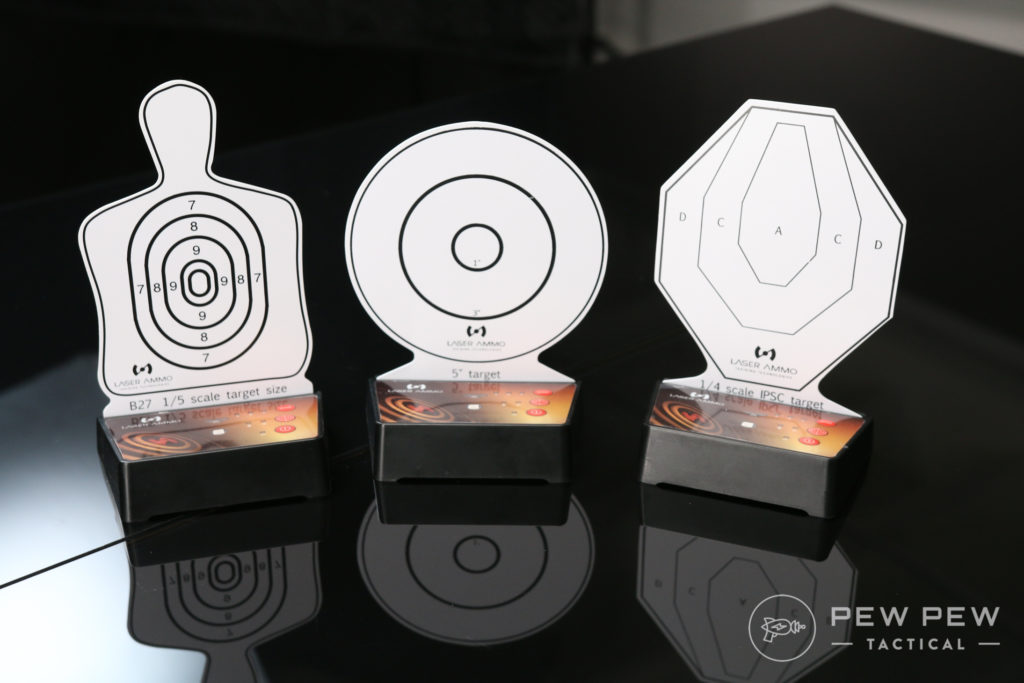 These targets come in packs and link up with each other.  You'll also get 5 different shooting modes:
Standalone

Steel-plate shooting 

(Shoot to turn off light)

Tactical training

("Chase the Ball")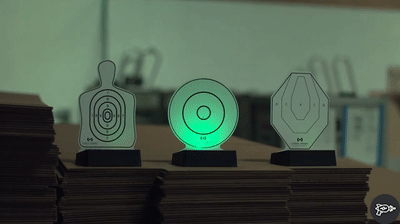 Shoot/no-shoot 

(Green for Shoot, Red for No-Shoot)

Double-speed shoot/no-shoot
Great fun when you place them around the house and run through.  Even better when someone else places them so you don't know what is where.
The double-speed might be too fast for guns where you need to re-cock in between each shot.
Pros/Cons
Our two main complaints are on the design/feel and again…price.
The design of the stand looks really retro.  If Laser Ammo were going for that…they succeeded.
That by itself is fine, until you couple it with the price.  A 3-Pack of the IMTTS will run you close $250.
But keep in mind that they do link up together and allow the 5-modes to work together.  If you can get some friends to go splitsies on the 5-Pack…you're golden for setting up a mini shoot house at around $70 a target which is much more reasonable.
Looking for only one target?  I also have their Laser PET ($110), which in contrast feels much more worth it and also has a couple cool modes.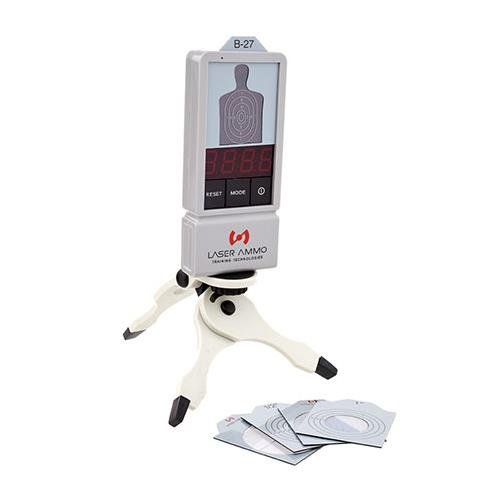 Conclusion
Laser Ammo gives us great pieces of training gear that allows you to use your own gun plus interactive shooting targets around your home.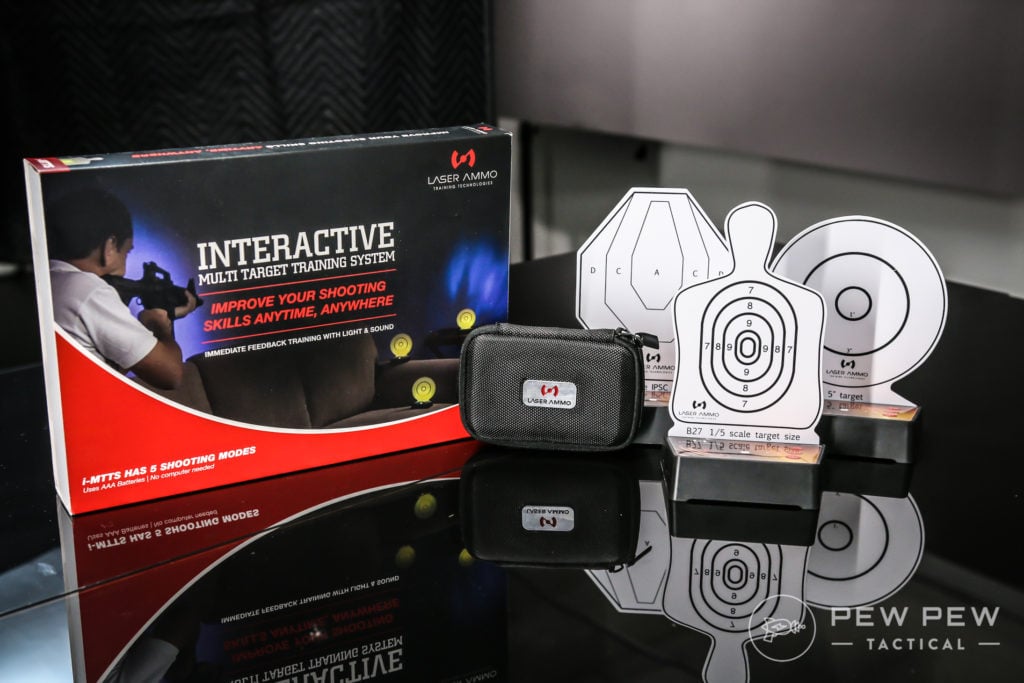 Everything worked as it should.
It just felt retro and is a little expensive for us normal folks.  But if you value the linkability of the products and how you can set up some interesting scenarios…Laser Ammo can help.
Want to see our other picks?  Check out our Best Laser Cartridges & Targets.
Do you have the Laser Ammo or any of its competitors?  How do you like it?