What's consistently one of the highest-selling types of firearms on the market?
Tactical shotguns, believe it or not.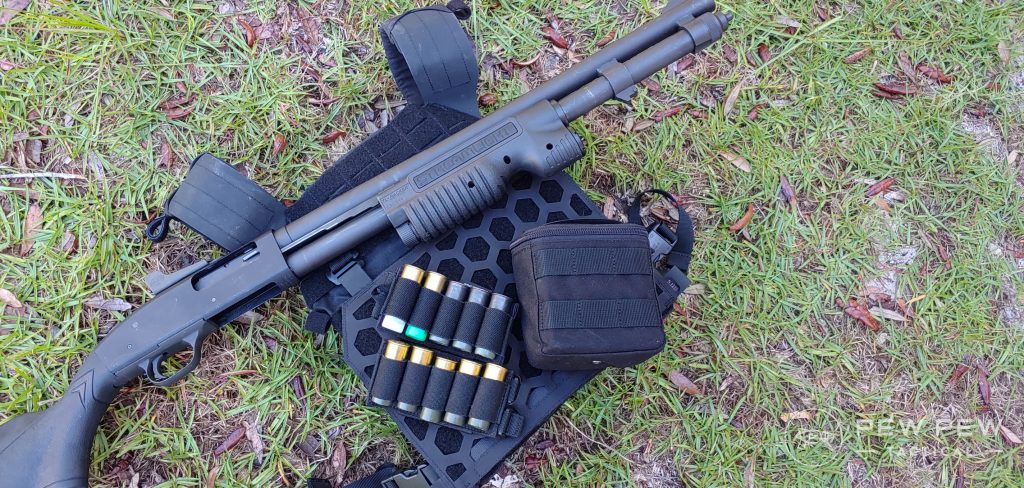 Semi-auto handguns are typically the most popular, but shotguns trade the second place spot with semi-auto rifles repeatedly.
Even my local gun store remarked that online sales for shotguns eclipsed AR sales significantly.
I'm a self-professed shotgun nerd, but still, shotguns freakin' rule.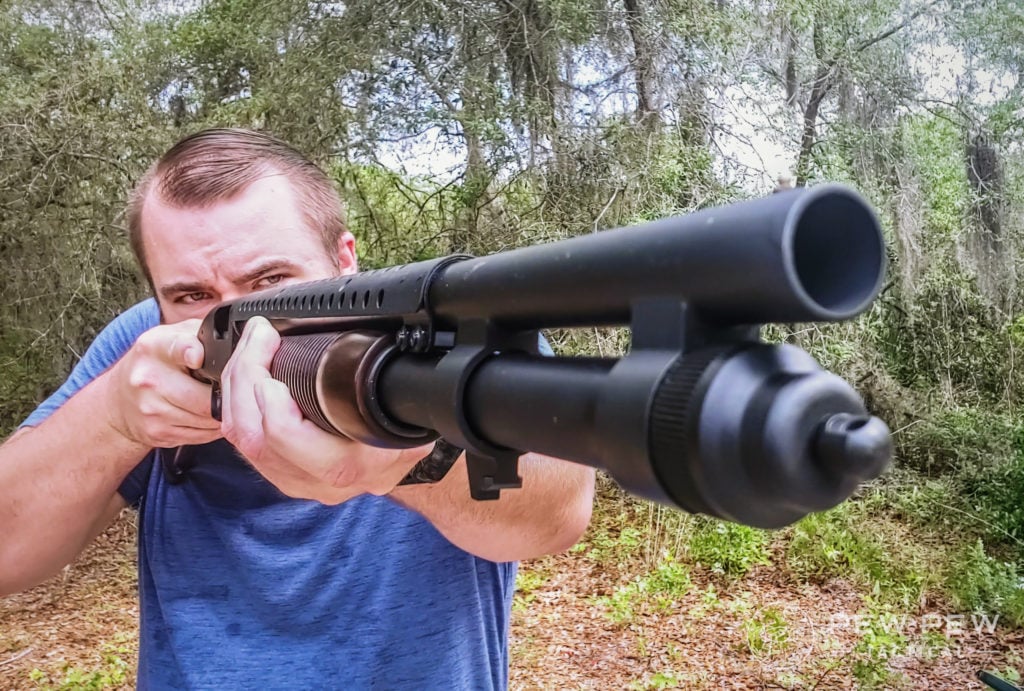 These guns offer you massive amounts of power per trigger pull.
High-quality shotguns from name brands like Mossberg are often quite affordable and are often legal in states with strict gun control.
Plus, look at a Benelli M4 and tell me you don't love it.
LOOK AT IT!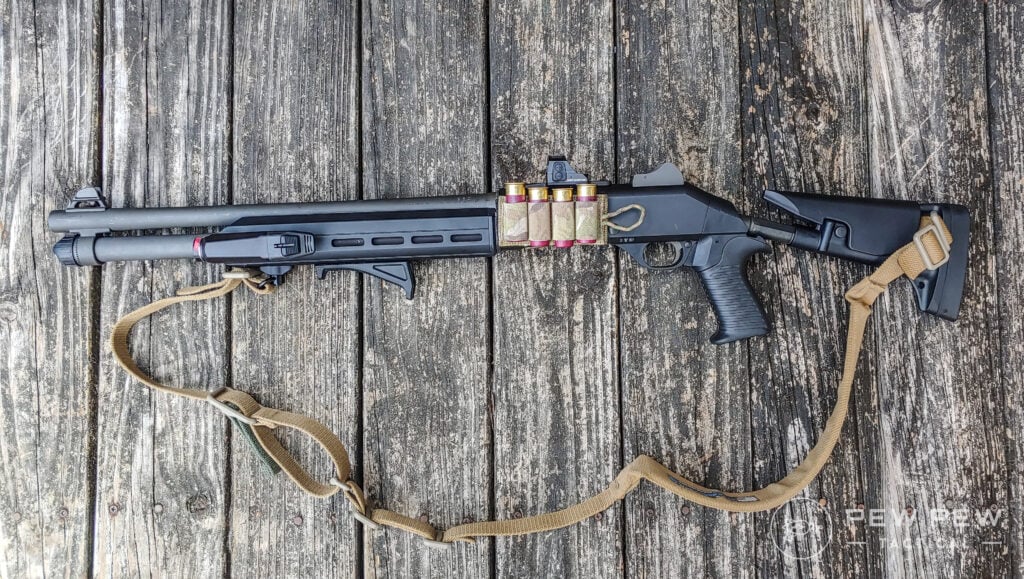 Sadly, I see a lot of bad myths, poor advice, and terrible tactics in the shotgun realm.
So today, I'm debunking the worst shotgun tactics and explaining why they should be disregarded so you can stay on the path of light.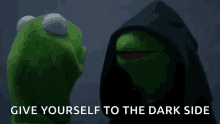 6 Worst Shotgun Tactics
1. Pumping It Will Make the Bad Guy Run Away
The noise of a pump-action functioning delivers a degree of audible satisfaction I can't quite explain.
It's universally cool and intimidating.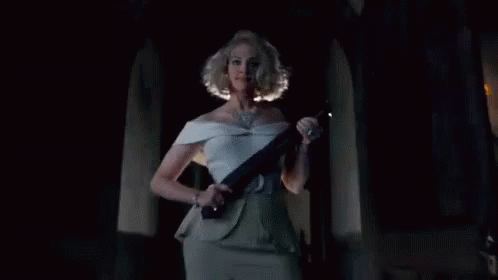 Heroes and bad guys use the noise of a shotgun to punctuate threats and look good doing it on screen.
In short, everyone knows that noise.
But that iconic sound has become its own myth. You know the one…that the noise of a pump-action shotgun will send bad guys running.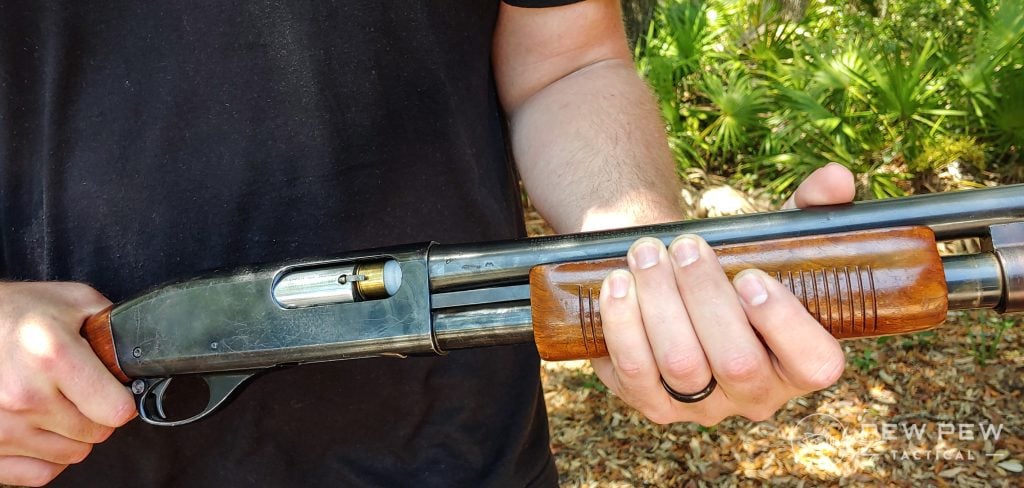 Sure, it might do that. Or it might give away your position.
Think about that armed bad guy hopped up on adrenaline, and Lord knows what else. They hear that noise and know it's a shotgun. So now they're in fight or flight.
You're hoping they choose flight, but they might choose to fight.
They have a rough idea of where you are and let's say they point their weapon in that direction and unload as they escape.
Or what if they don't hear that noise, and you're relying on that to scare them off? Well, your plan has already gone to Hell.
For me, the only time someone is going to hear me pump a shotgun is when I'm lining up my second shot.
A modern shotgun is a safe gun, meaning you can leave a round in the chamber.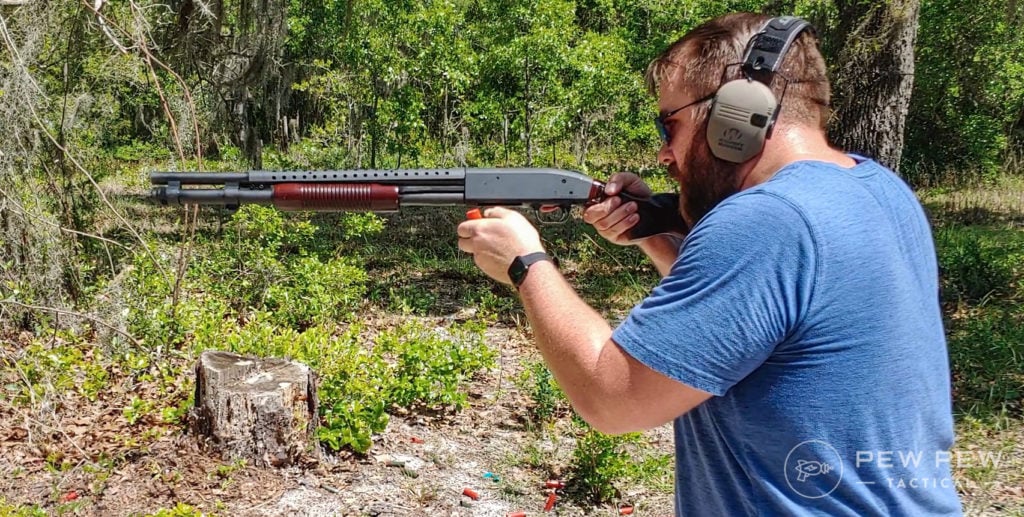 Why prepare with an empty chamber? Are you putting an extra step into your home defense plan and giving yourself one less round in the gun?
If you're still not convinced, then get a Mossberg 500 or 590 series.
These military-approved shotguns are drop safe since they're also used for the military.
470
at Sportsman's Warehouse
Prices accurate at time of writing
Prices accurate at time of writing
2. Dutch Loading
Dutch Loading is the practice of loading alternate rounds into the tube of a shotgun.
I see these pop up on shotgun forums all the time, and, frankly, it's not a good idea.
People who Dutch Load often will load one to two rounds of birdshot, then two rounds of buckshot, and finish with a slug.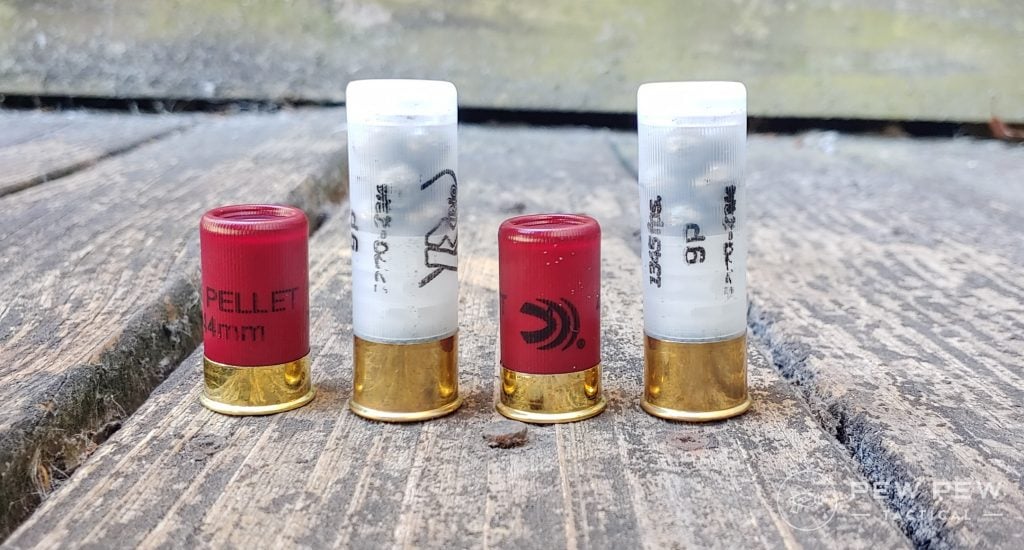 That's just silly for 99% of shotgun uses.
In a firefight, you just need consistent performance.
Introducing wildly different loads into one firearm gives you varying recoil impulses and inconsistent ballistic performance.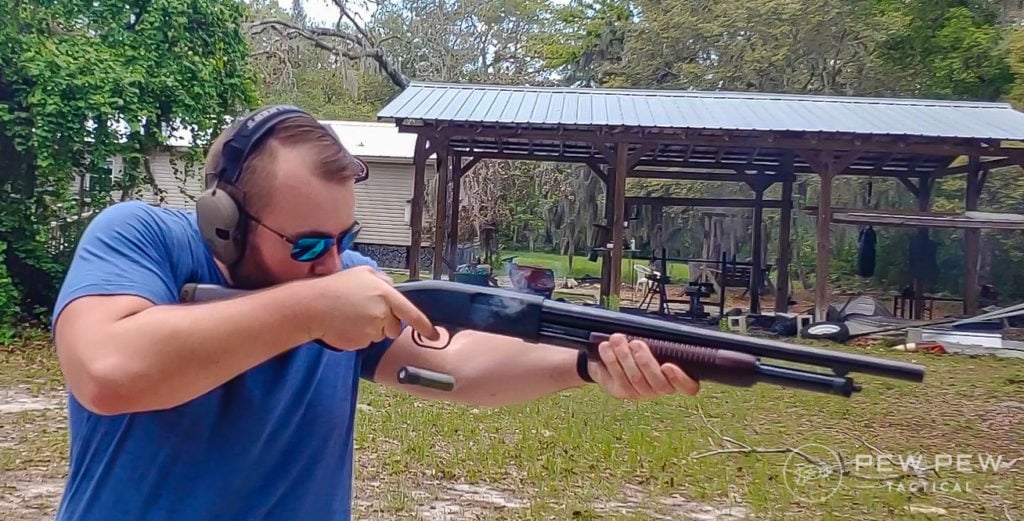 Not to mention, it introduces a lot of complications into an already crazy, adrenaline-fueled event.
An important to understand about shotguns and their loads is patterning. Knowing how your gun patterns allows for maximum accountability and safety inside your home when engaged with home invaders.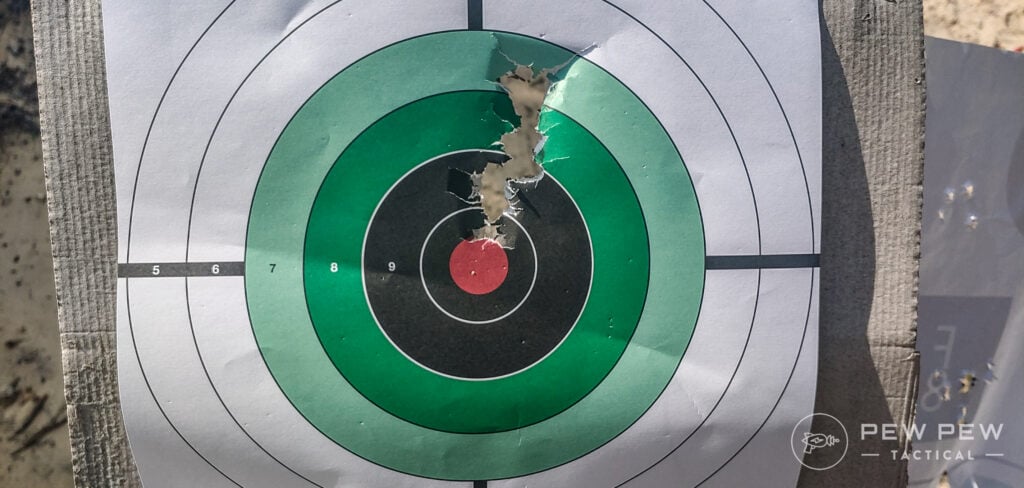 In general, just use one consistent ammo type.
Birdshot is largely useless for home defense. Slugs work, but do you think your threat will suddenly gain 25-yards by the time you get to your last round?
Keep it simple, and keep it consistent.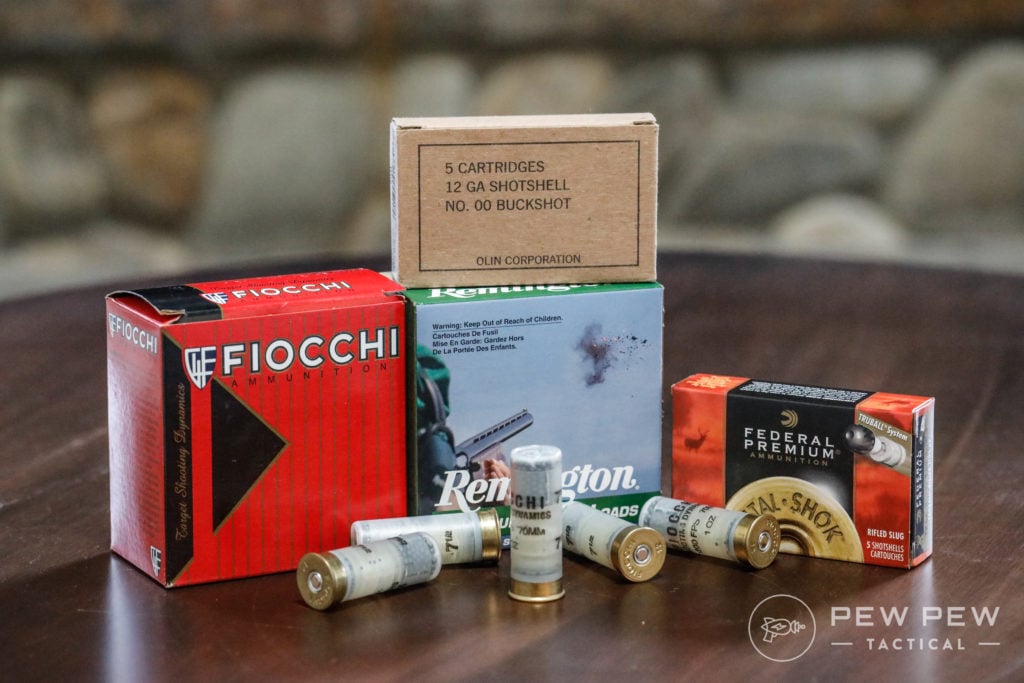 3. Non-Lethal Ammo
To springboard off of Dutch Loading, let's talk non-lethal shotgun ammo.
I've seen people talk about loading the first shot with less-lethal ammunition or Dutch loading with less-lethal loads for home defense.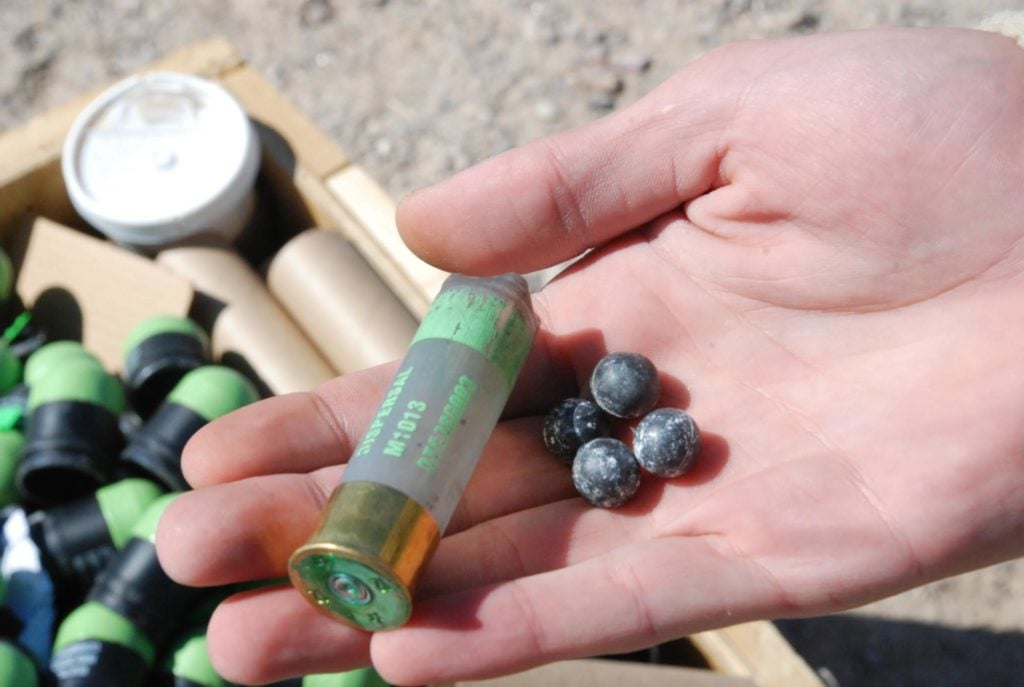 I get the idea behind it.
We can all agree, no one here wants to kill another person. So, if an effective means to stop a threat existed with a non-lethal option, we'd all choose it (myself included).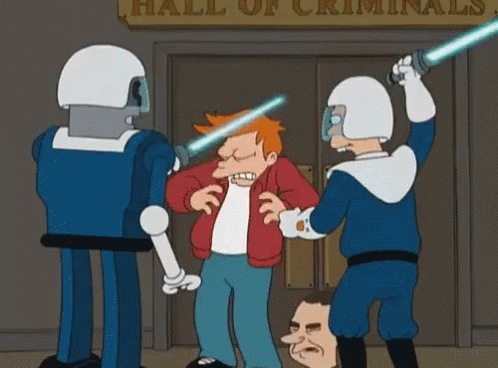 However, no such thing exists for shotguns – at least when talking about non-lethal, that is.
Non-lethal and less-lethal are two entirely different things.
Mace, electric weapons, and the like are considered non-lethal.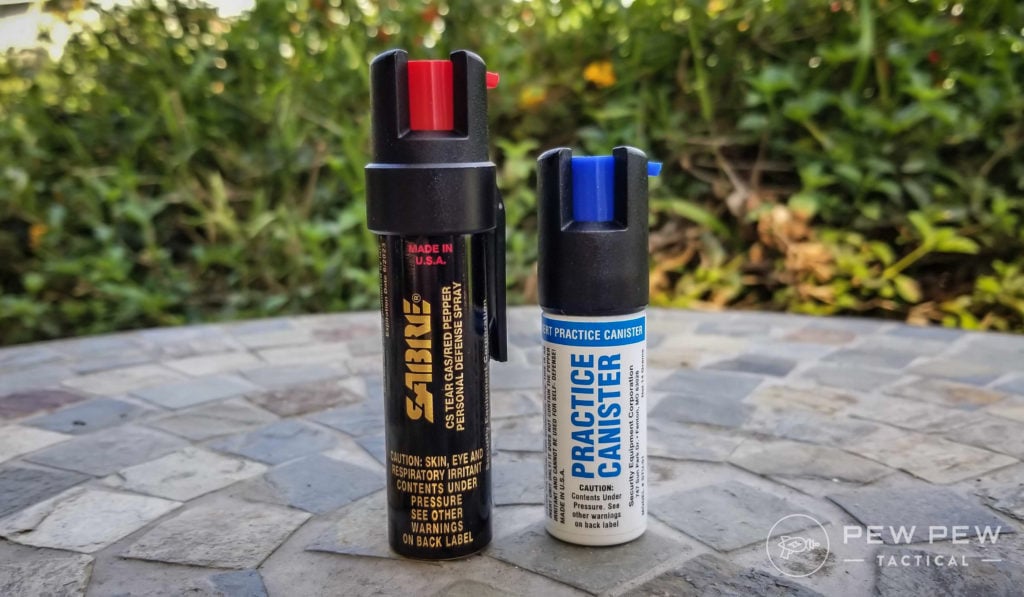 And, as I said, non-lethal shotgun ammo doesn't exist. Even a blank shotgun round can kill at point-blank range.
On the other hand, less-lethal constitutes things like rubber buckshot, bean bags, and rubber slugs.
Less-lethal just means they are less likely to kill someone when used correctly.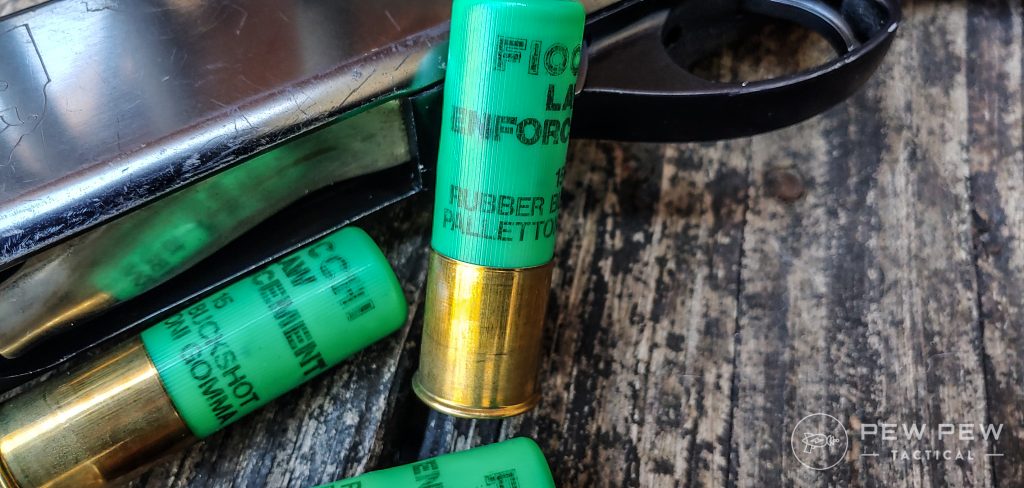 When I took the USMC's less-lethal course, we were taught specific ways to use less-lethal ammunition. But those methods rely on shooting the threat below the waist, targeting the legs and thighs specifically.
This is not easy. And the only reason we utilized these tactics in the Marines was because of the other guys equipped with M4s loaded with 5.56 that covered us if less-lethal failed.
If you aim for center mass with a less-lethal load, you can very easily kill a person.
Using a shotgun, you need to be prepared to utilize lethal force. But, if you don't feel comfortable using a lethal weapon, no judgments here.
If that's the case, look for another non-lethal alternative. In fact, we have a whole article dedicated to the best non-lethal products.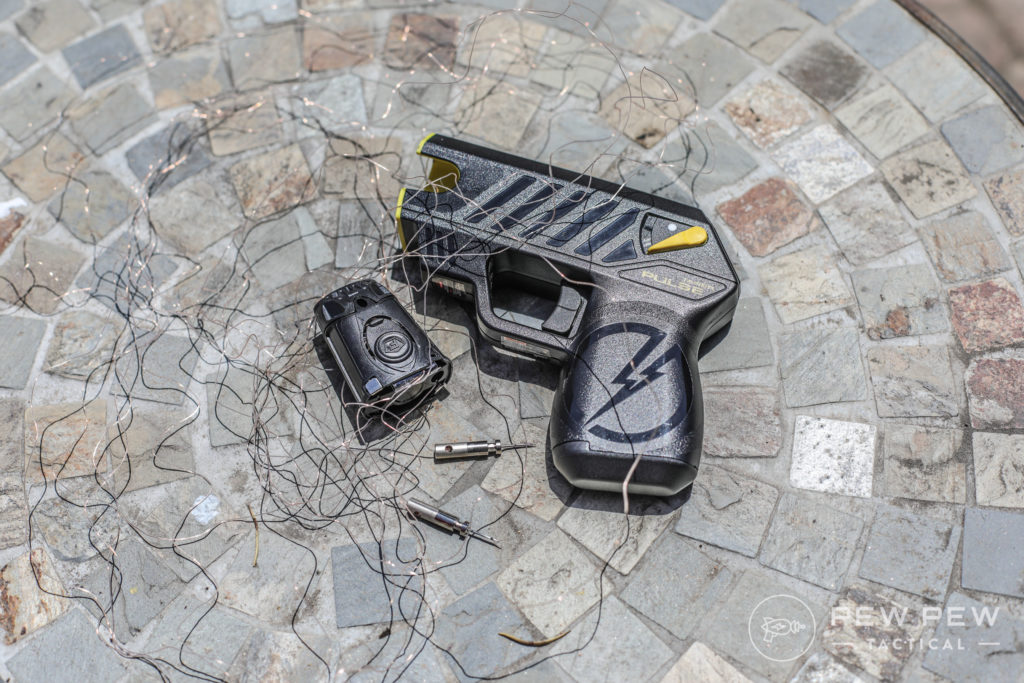 4. Buckshot Spread: 1-inch at 1-Yard?
There used to be a "rule of thumb" regarding the spread of buckshot pellets from a shotgun.
People used to say buckshot spreads 1-inch for every yard you are away from the target.
That might've been true way back when, but it's not so true anymore.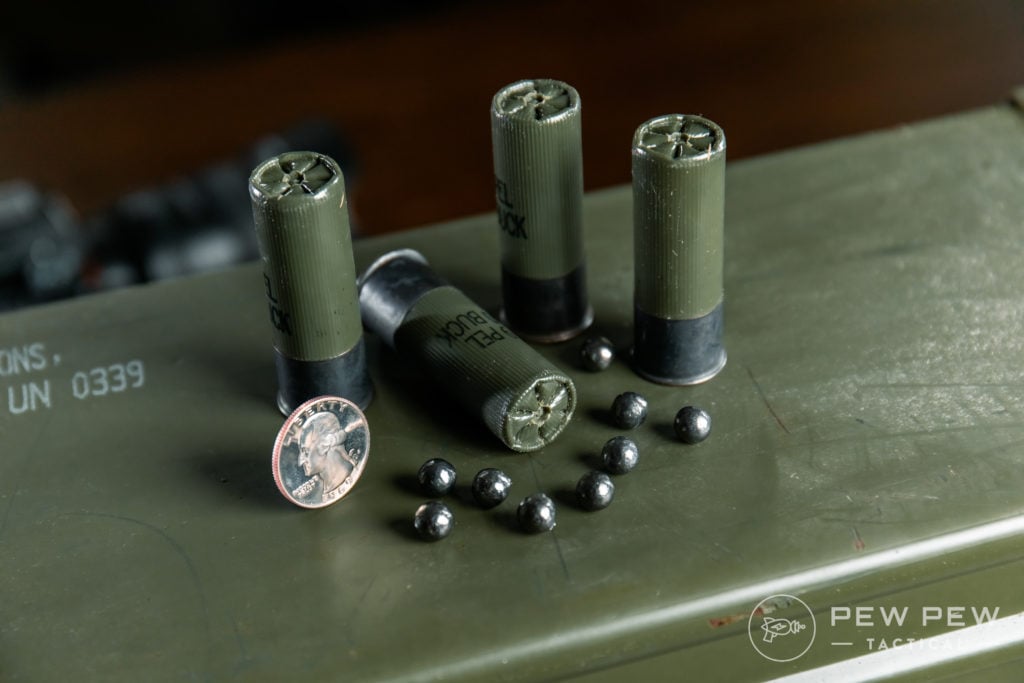 It doesn't take into account modern ammunition outfitted with modern wads and buffering additives — not to mention chokes, back boring, and other firearms upgrades you can make.
Patterns vary so much between different guns with different ammo types, so there's no such thing as the rule of thumb.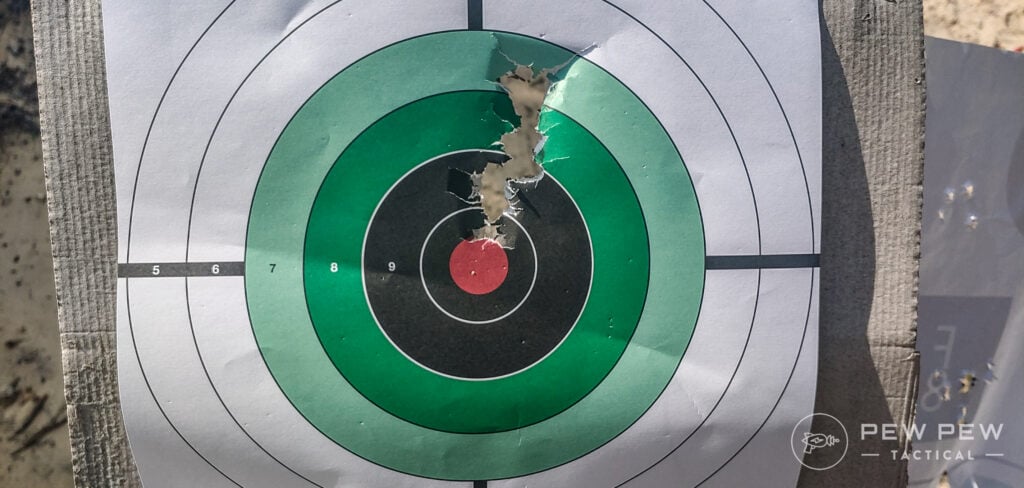 Shoot a load of FliteControl at 10-yards and shoot a load of Olin buckshot. Then look at the difference.
The Rule of Thumb is that there is no rule of thumb when it comes to shotgun ammo patterns.
5. Birdshot For Home Defense
This one will generate some comments…
Anytime I talk about birdshot for home defense, I get lots of angry comments asking me if I'd stand in front of it.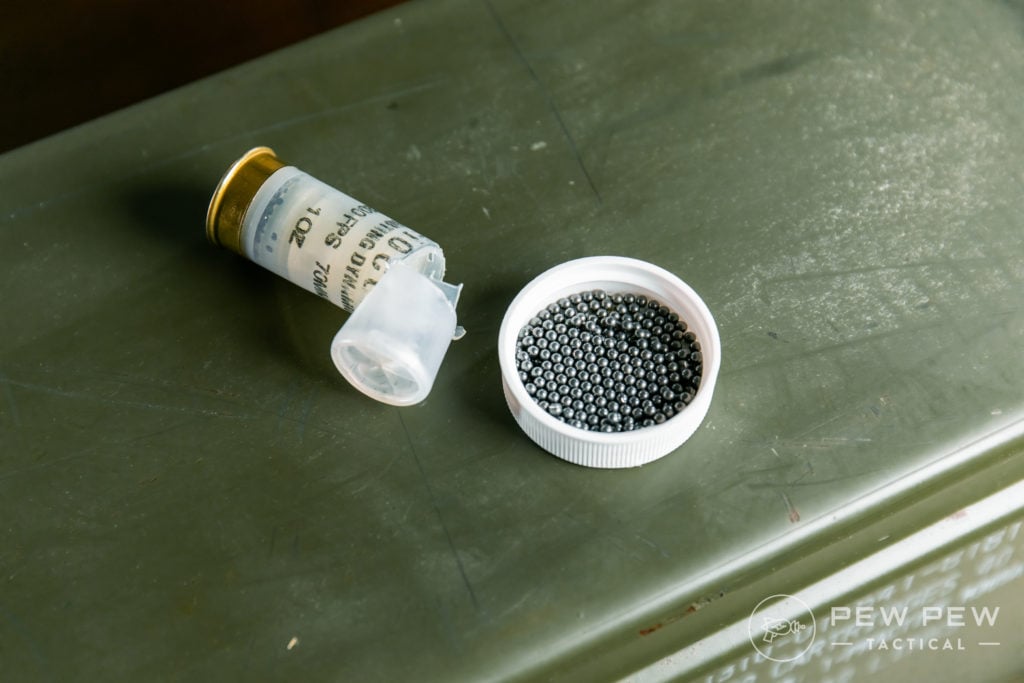 To those commenters, I wouldn't stand in front of a BB gun; but that still doesn't make it a good option for home defense.
There are situations in which birdshot can be an effective defensive load. Those situations are being stuck in an Alfred Hitchcock film.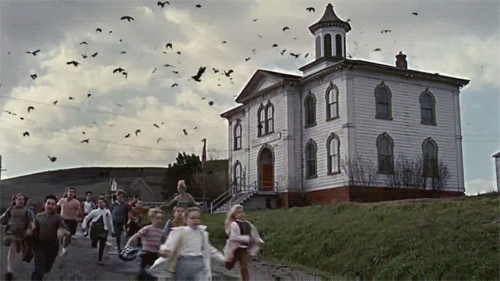 Other than that, birdshot is not a good defensive round against two-legged vermin.
They certainly work well for pests, venomous snakes, and the like, but for people, stick to buckshot.
I know, I know…the argument often comes down to the overpenetration of buckshot loads. These can go through walls, and that's a fair critique.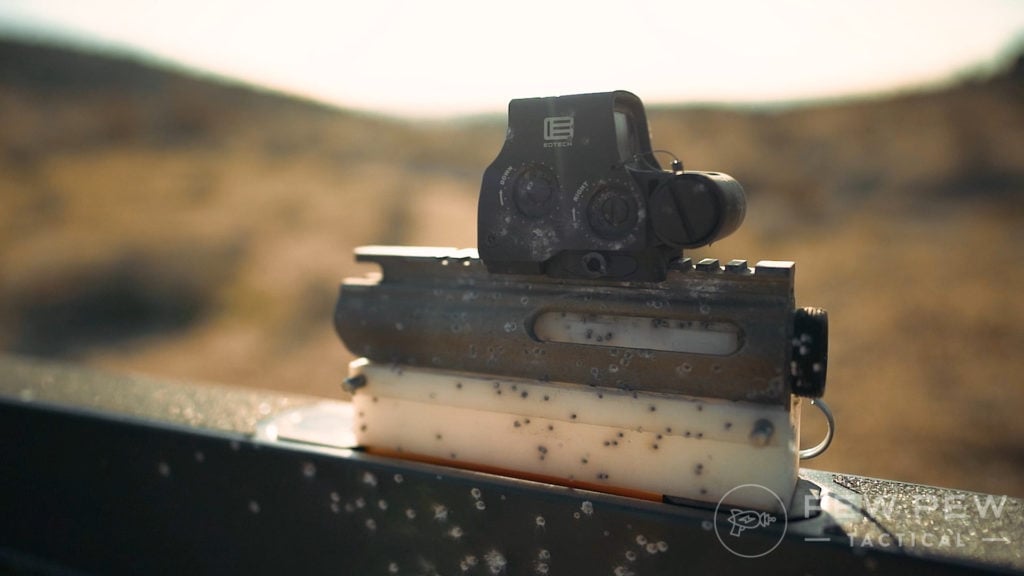 However, learning shot angles, using high-quality ammunition, and training hard helps rectify this, though.
Birdshot presents very poor penetration and only works in very specific situations as a lethal load.
A very heavy waterfowl load does give you a little different performance, but at that point, the recoil is akin to a buckshot load anyway.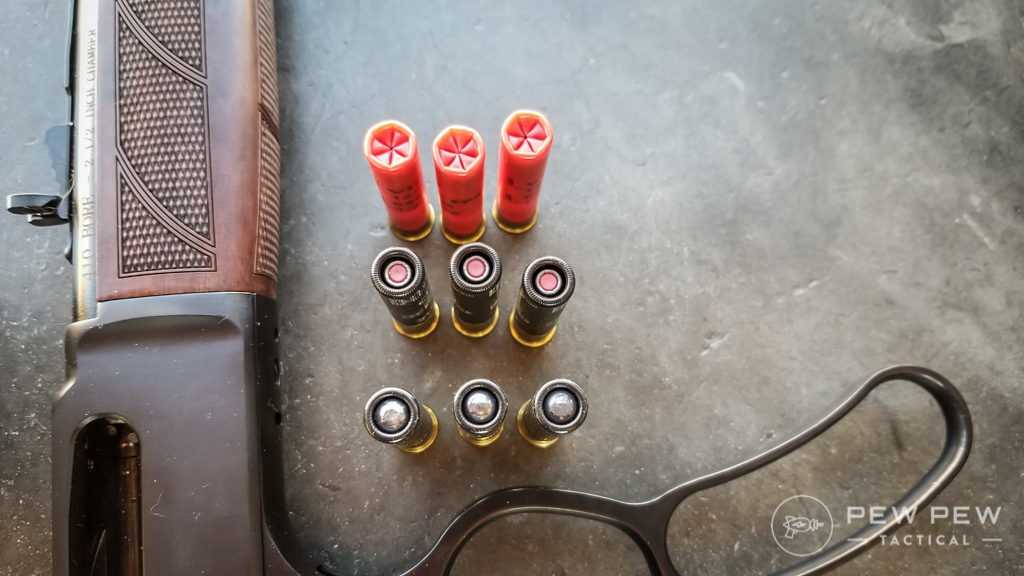 Why choose a load that purposefully puts you at a disadvantage?
Lots of Liveleak videos show dudes getting hit with birdshot just to keep on keeping on.
Leave it to the birds. Literally.
6. Exotic Ammo Offers Zero Advantages
Dragon's breath, buck and ball, rock salt, flechette, bolo loads, Rhodesian jungle loads, and all those other goofy exotic shotgun rounds are fascinating and kinda show how unique shotguns are in terms of load versatility.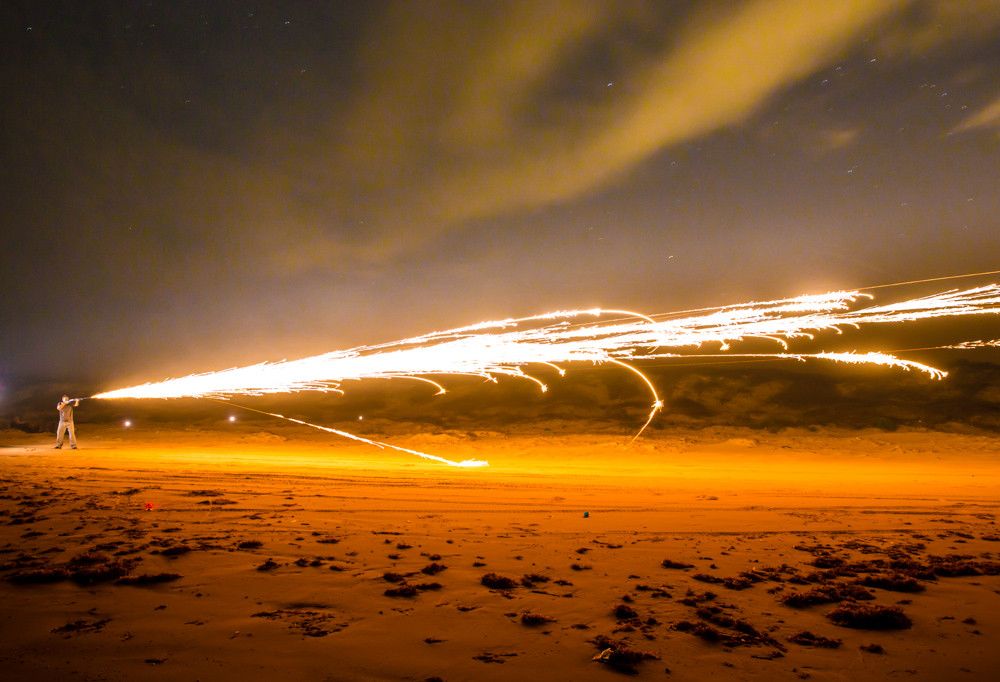 Yes, they are cool and fun but not efficient for self-defense. The same goes for those neat little short mini loads.
None offer significant advantages over high-quality buckshot, like, say, Federal Flite Control.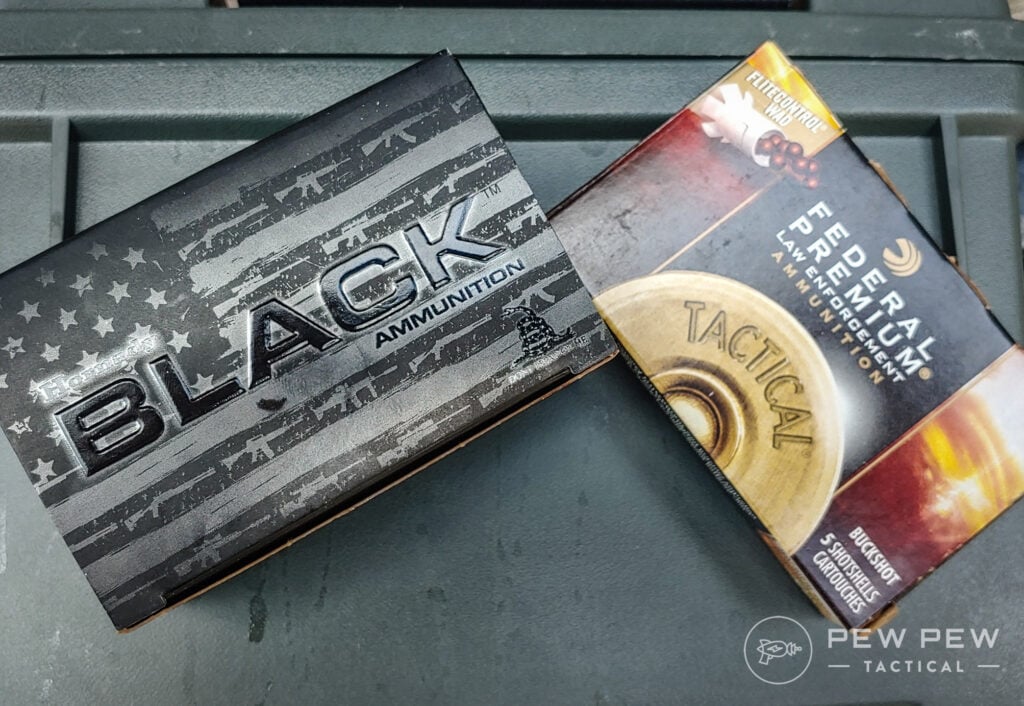 They don't pattern consistently, rarely penetrate deeply, and some have issues in semi-auto shotguns. Short shells have issues in most guns.
It's fun ammunition but has no place in a defensive shotgun.
Drop it, forget about it, and save that money for a good high-quality buckshot.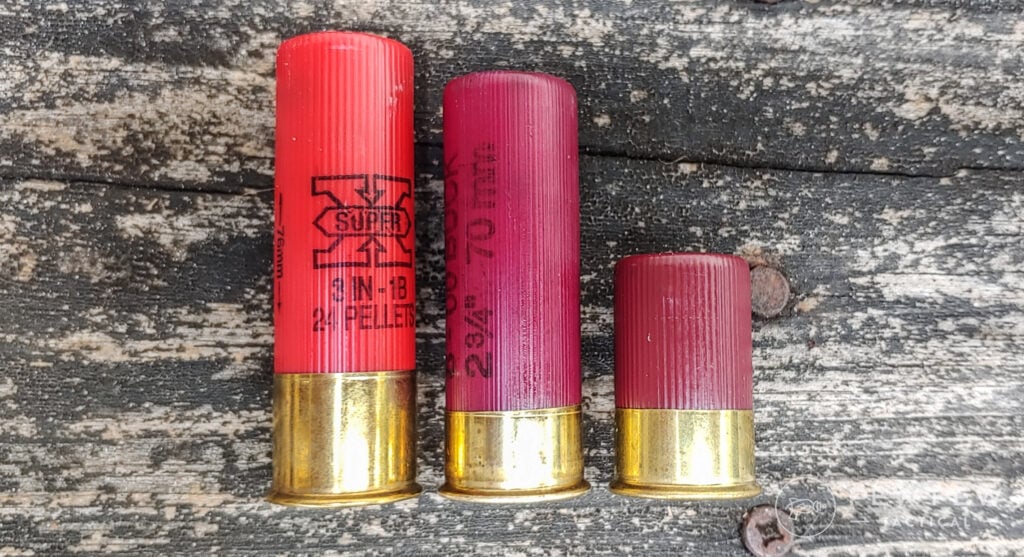 It will feed a smoother pattern consistently and give you the performance you need in a life or death situation. Trust me.
Conclusion
Shotguns seem to receive a good portion of inaccurate, weird, and just plain bad advice.
So, anytime you hear something that sounds funky, do a Google search, Ask Jeeves, Yahoo it, whatever you do, make sure to fact-check.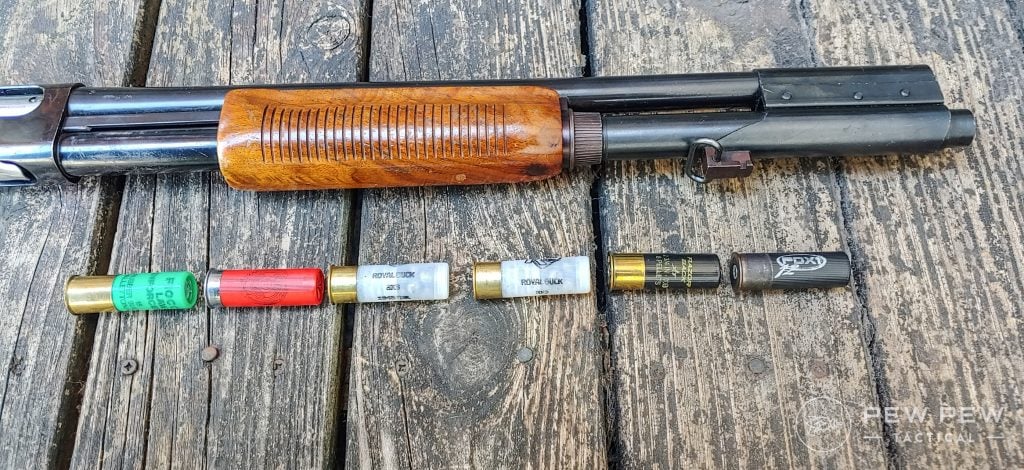 Remember, the beauty of shotguns is their simplicity. You don't need anything crazy to be successful with a tactical shotgun.
All you need is a good gun and buckshot load, a light, maybe a sling, and possibly an optic. Then pattern your gun, get some training, learn how to run it, and run it well.
Have you heard any shotgun myths lately? Share them in the comments below. If you're in the market for a new shotgun, check out our list of the Best Home Defense Shotguns or get the jump on the Best Upgrades & Ammo for Home Defense Shotguns.