You've heard about BLM (Bureau of Land Management) land for shooting…right?
Maybe you haven't, but now you have. We'll go over how to find a place to shoot as well as rules & regulations.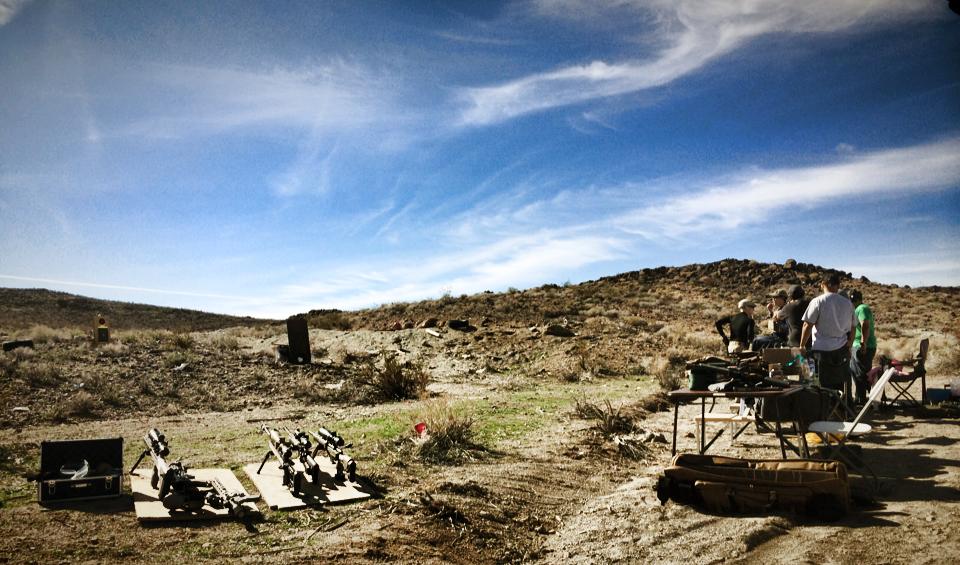 What is BLM Land?
First off, BLM stands for Bureau of Land Management which is an agency that deals with a lot of the random public land. This currently amounts to almost 250 million acres of land, or about one-eighth of the entire United States.
Most of these lands are in the more western states such as Alaska, Arizona, California, Colorado, Idaho, Montana, Nevada, New Mexico, Oregon, Utah, Washington, and Wyoming.
Rules of Shooting on BLM Land
Most land managed by BLM allows target shooting as long as you follow federal, state, and local laws.
This means all your guns, ammo, magazines, etc have to be legal. It's possible that BLM officers or other law enforcement will come to check up on you during a range session.
Each BLM area has its own branch which may have additional rules. But a lot of it boils down to common sense. Here are some of the suggestions we've seen:
Access BLM areas only through public roads
Follow the

Firearm Safety Rules

— especially with knowing what's beyond your target. Try to select a safe backdrop such as a berm/hill/mountain.
Don't shoot too close to man-made objects such as power poles, buildings, campsites, etc.
Leave no trace — take your brass, trash, & target remains with you. BLM land is public and we want everyone to be able to enjoy it.
Don't shoot things that leave behind dangerous debris such as electronics or glass objects
Don't destroy plants or natural formations
If you're with a group, assign someone to be the range officer and follow his commands like at a real shooting range
What to Shoot
We usually shoot a combination of paper targets on stands, AR500 metal targets, and fruit. The metal and fruit targets are extra fun since you always know when you hit them! You also don't need to reset metal and the fruit is decomposable.
We suggest a simple stand such as this Jammit Target Stand which holds cardboard. You can then add on a variety of paper shooting targets.
18
at Amazon
Prices accurate at time of writing
Prices accurate at time of writing
Or if you go the metal route, we suggest with heavy-duty AR500 steel targets. These will take any pistol caliber at close range and rifle calibers should yield no damage if shot further than 100 yards. Choose the 1/2″ variety if you will shoot with rifle calibers.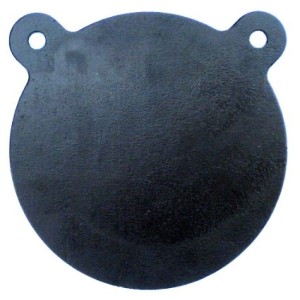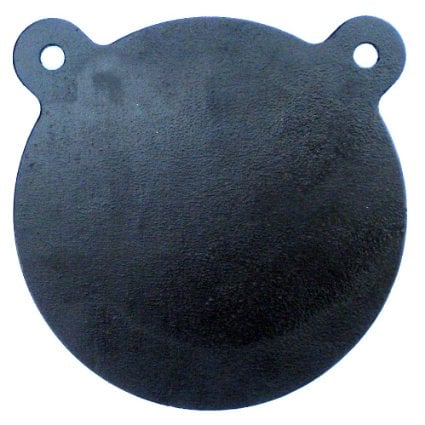 However, you'll need sturdier mounts that you can build or just go with this Caldwell Magnum Rifle Gong.
120
at Amazon
Prices accurate at time of writing
Prices accurate at time of writing
Don't want to miss anything else? Check out our guide on essentials for any shooting trip.
Where to Shoot on BLM Land
The two best resources are the BLM website and state-specific firearms forums.
BLM Site
On the BLM website, scroll down and you should see a map that says "State Offices." Click your state and you should go to another map with more breakdowns. An example below is for California.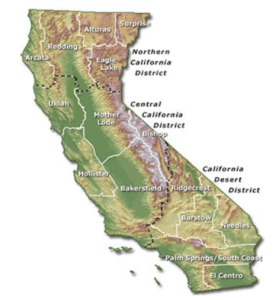 Here is where it gets annoying since each office has the shooting info in a different location. So just know which area is closest to you and go to Google to type in "______ BLM shooting". The first hit should be it.
*UPDATE*: Use this interactive map to see BLM areas. Be sure to click BLM on the left side and "Land Status" on the bottom right. Example of around Barstow, CA.
Be sure to verify that you can shoot thereby calling the local field office.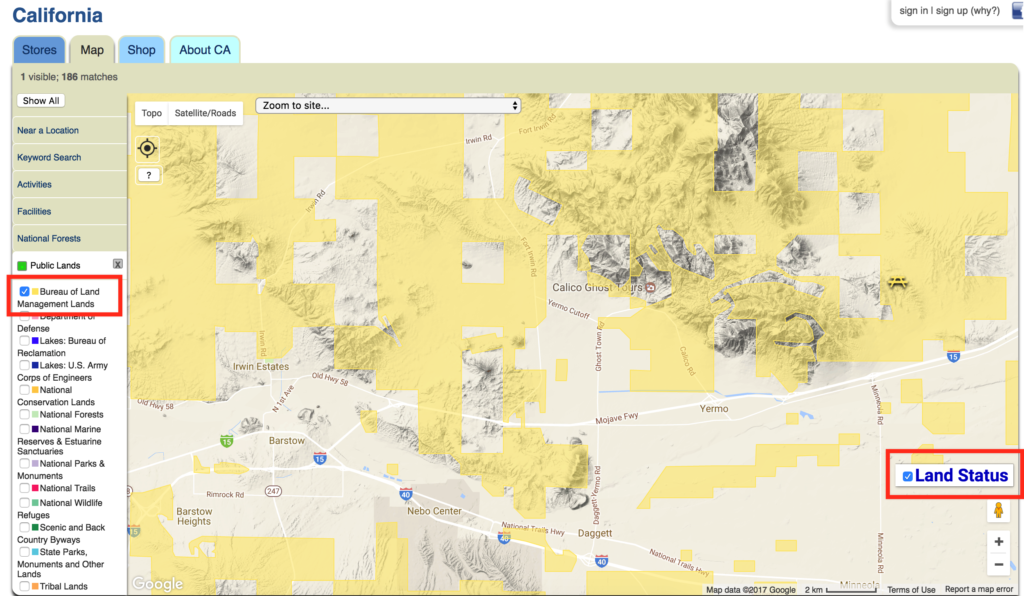 Online Forums
You can always do a search to see if any members say where they go to shoot on BLM land. However, be aware that for many, it is a closely guarded secret since they don't want to share their special area. As for me…I'll never tell either!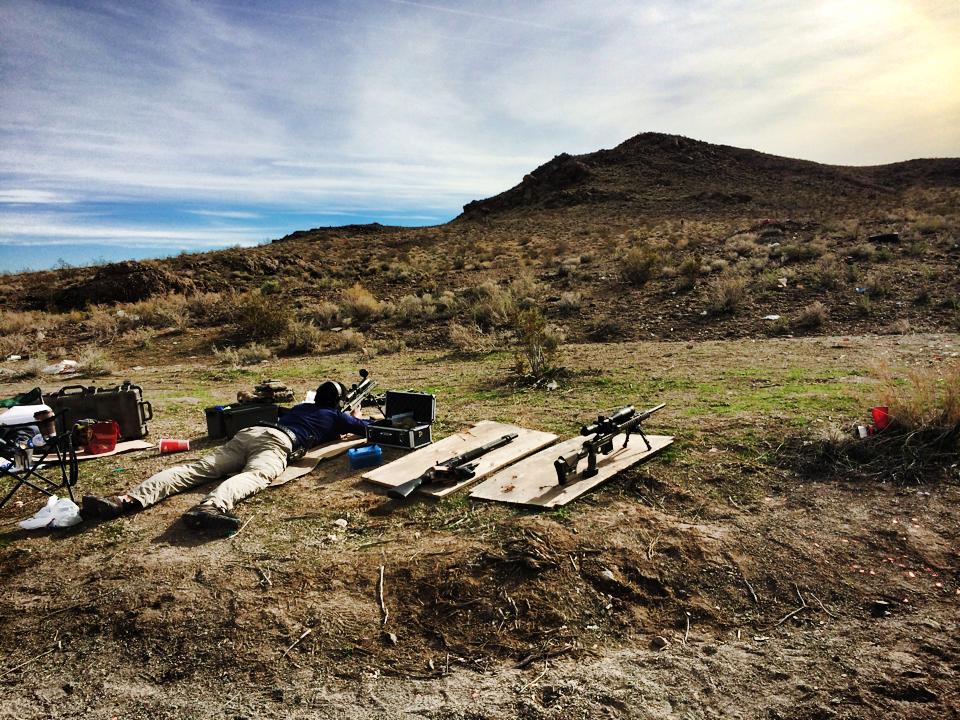 Don't Forget…
BLM land is your land. Public land is your land. And mine. And every American's. It's our job to take care of it and to act like responsible firearms enthusiasts.
So…
…Don't screw it up. Paint cans aren't targets, old tube TVs aren't either. Leaving their destroyed remains isn't taking care of our land and directly leads to shooting areas being shut down.
Do the right thing, keep our land as beautiful as it should be.
New to shooting ranges? Know what to expect on your First Day at the Shooting Range