Last Updated: Feb 20, 2020
Disclaimer:  While the information provided here is legal in nature, it is not to be construed as legal advice, and is for educational and entertainment purposes only.
Every state has its own set of gun laws, so it's no surprise that the laws on concealed carry are different from state to state as well.
As states go, Tennessee is one of the more gun-friendly ones, so getting a carry permit is a relatively painless process.
We'll go over all the requirements and steps in getting your CCW permit and have you out defending your freedom in no time!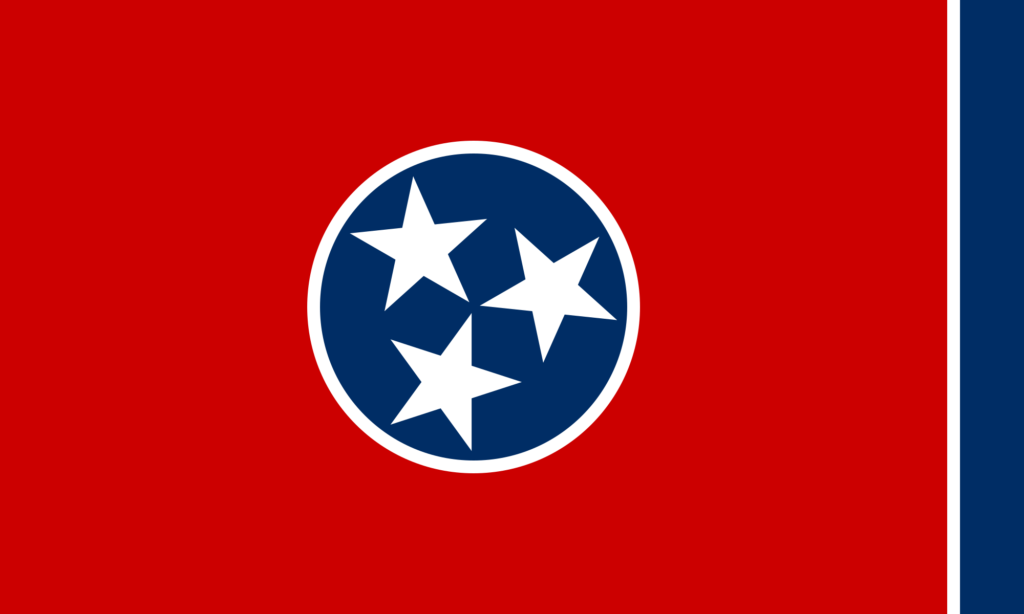 First Things First
For those of you who have already taken a look at our section on Tennessee gun laws, you'll know that you need a permit to carry, whether it's open carry or concealed carry.  Because of that, it makes sense the permit is called a Handgun Carry Permit (HCP), since you will need it no matter how you want to carry your handgun.
It's also important to know that Tennessee is a shall-issue state, which means that as long as you meet all the requirements and fill out the application correctly, you will get your permit!
The bad news, is that only residents of Tennessee are eligible for the permit.  If you are from another state and are looking for good CCW options outside of your home state, you might want to consider getting CCW permits from Arizona, Florida, and Utah.
What's Required for a Permit? 
UPDATE: As of January 1st, 2020 Tennessee has TWO types of CCW Permit. The Concealed Handgun Carry Permit (CHCP); and the Enhanced Handgun Carry Permit (EHCP).
The EHCP is actually just a new name for the handgun carry permit issued by the state before January 1st 2020, which allows for both concealed carry and open carry.
The CHCP only allows for concealed carry.
The trade-off is that the CHCP has fewer requirements, which can be satisfied through an online-only course. If you would like more information about the course, process, and requirements — take a look at the USCCA Tennessee Online Concealed Carry Course.
For the EHCP, read on!
There are only a few basic requirements that the Tennessee Department of Safety and Homeland Security asks of you before issuing your Handgun Carry Permit.
To qualify for an EHCP, you must be:
21 or older;

A US citizen or a legal resident of the United States; and

A resident of Tennessee.
If you don't meet the age requirement, you may still qualify, if you are 18 or older, and:
Honorably discharged or a retired veteran of the US Armed forces; or

A member of the US Armed Force on active duty.
Basically, if you don't meet the basic age requirement, but are 18 or older and can provide your DD214 form, you'll still be good to go!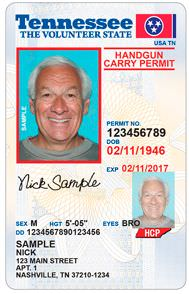 But Wait! 
One small catch though.  Just like there were situations that prevented you from getting a firearm even though you met the basic requirements, there are similar situations that would prevent you from getting a EHCP even if you meet the other requirements.
You will be denied an EHCP if you:
Have been convicted of a felony punishable by a term of more than a year;

Are under indictment for criminal offenses punishable by a term of more than a year;

Are the subject of a protection order;

Are a fugitive from justice;

Are an unlawful user of or addicted to alcohol or controlled substances;

Have been a patient in a rehab program or hospitalized for alcohol or controlled substance abuse or addiction within the last 10 years;

Have been convicted of driving under the influence two or more times in the last 10 years, and any of the convictions were in the last 5 years;

Have been adjudicated as mentally defective;

Have been committed or hospitalized in a mental institution;

Have a court appointed conservator for reason of mental defect;

Have been judicially determined to be disabled by mental illness, developmental disability or other mental incapacity;

Are an illegally in the United States;

Renounced your US citizenship;

Were dishonorably discharged from the US Armed Forces;

Were convicted of a misdemeanor crime of domestic violence; or

Were convicted of stalking.
It's a long list, so make sure you take a good look through it!  Hopefully none of these conditions apply to anyone, but if they do, you won't be able to get that EHCP after all.
It's an Emergency! 
If you can't wait for an EHCP because you need protection right now, there is a way to get a temporary license to carry.  If you have a protection order granted by the court, you are allowed to use that protection order as a temporary EHCP for up to 60 days.  You'll need to have the order on you at all times to present to law enforcement, but you'll be able to carry.
Of course, the best option is to apply for the protection order, and once you get it, start carrying your handgun for protection.  In the meantime, you can apply for a EHCP, so that when your protection order expires, you will have a EHCP to use and be able to continue carrying your handgun on you at all times.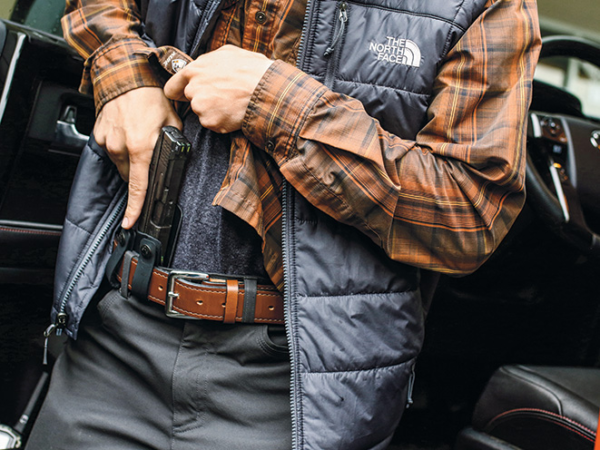 Playing the Waiting Game
Once you made sure you filled out all the forms correctly, you can send in your application, and wait.  It should typically take up to 90 days for the Department of Safety to get back to you on your application.  
If you filled out everything correctly, you should have a new EHCP in hand and ready to go with you on your next trip with your pistol!  If not, you'll receive a letter telling you why you were denied the EHCP, and what you can do to fix the problem.
Once you fix the problem, or hopefully never had one in the first place, you'll need to keep the EHCP on you at all times, and be ready to present it to law enforcement officers if you are ever asked to present it.
One additional bonus for EHCP holders, is that you only need to renew your permit every 8 years!  Most states require CCW permits to be renewed every 4 or 5 years, so enjoy that extra time not being hassled with renewals!
Where Do You Think You're Going? 
Just because you have an EHCP that allows you to open and concealed carry with your handgun, does not mean you will be able to carry everywhere.  There are still some places, even with a permit, that carrying of firearms is not permitted.
Firearms are not permitted in:
Judicial proceedings (courtrooms and courthouses);

School property;

Public parks owned or operated by a county, municipality that is being used by a school;

Airports;

Military institutions; and

Any place where the owner of the property has posted signs at the entrance banning weapons.
Basically, if you see a sign out front that says firearms are prohibited, or there are metal detectors in the building, you will want to leave your handgun in the car.  You do have a car safe, right?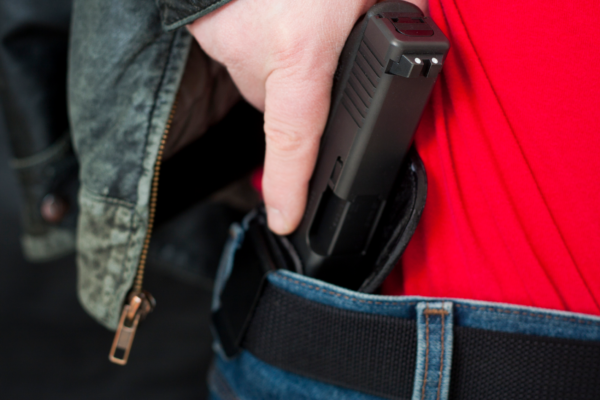 Reciprocity 
One of the best parts of having a CCW permit is being able to carry concealed when you are out of state, too!  Luckily, there are a good number of states across the country that recognize your Tennessee EHCP.
Since there are so many more states that recognize the EHCP than do not, it's easier to list the ones that don't.
Your Tennessee EHCP is not recognized in:
California

Connecticut

Hawaii

Illinois

Maryland

Massachusetts

Minnesota

New Jersey

New York

Oregon

Rhode Island

Vermont

Washington

Washington D.C.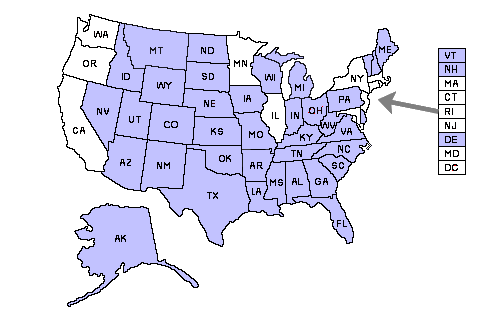 But keep in mind, there are some states that do not honor the HCP if you are under 21.  Even if you qualified for an HCP under one of the military age exceptions, you will not be able to use your HCP to carry concealed in some states.
The states that only recognize an HCP if the holder is 21 or older are:
Colorado;

Florida;

Nebraska

North Dakota

West Virginia

Wisconsin
On the bright side, it's only a couple states, so you can always hold off on visiting those places until you're 21, and you'll be able to carry concealed just like you would in all the other states!
Just Visiting? 
If you're visiting Tennessee and have a CCW permit from another state, there's some great news!  As long as you keep the permit on you at all times while carrying your handgun, Tennessee will recognize your CCW permit!
Carry On! 
That's it!  You've got all you need to know about getting a Tennessee HCP!  Take a look at our recommendations for concealed holsters if you're looking to put that new permit to good use, and don't forget about CCW insurance, too!
And for those of you who haven't had a chance to check out our Tennessee gun laws section yet, hop on over and take a look!  We've got a quick and dirty rundown of all the gun laws you'll need to know on buying your next firearm and being a responsible gun owner!