You're sitting on your couch when the front door is kicked in, or a window shatters…and someone strolls right on in.
It's late so your gun is either in the safe or sitting on your dresser or nightstand.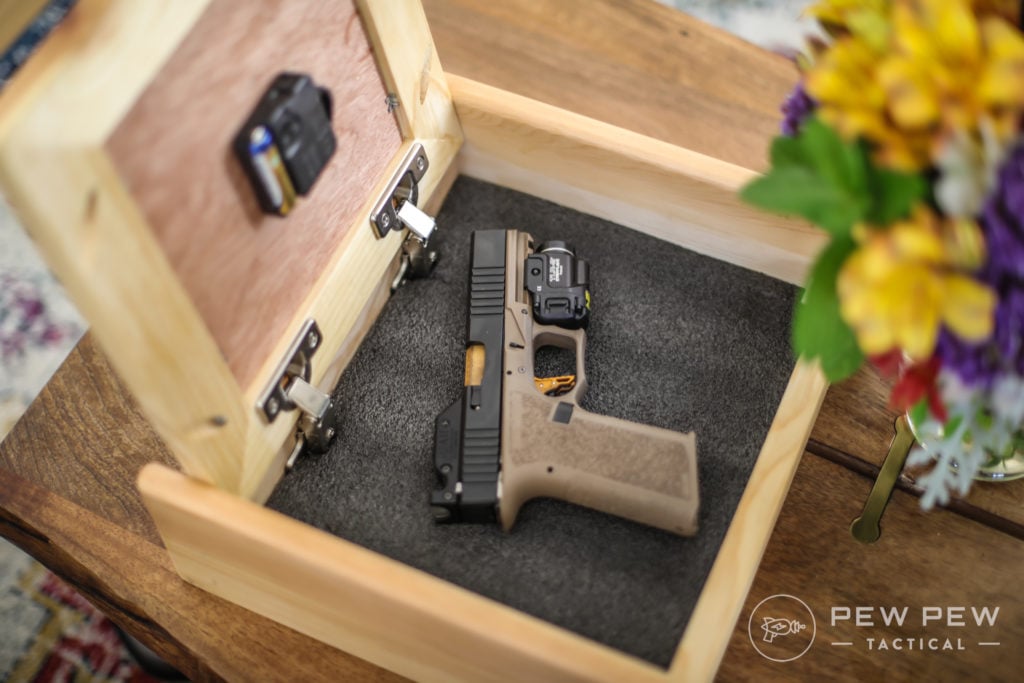 Wherever it is, it isn't within reach, and your attacker is already in your home.
So, what now?
Staging guns for home defense ensures that you're prepared for whatever comes knocking down your door late at night. No sitting there, panicked and unarmed.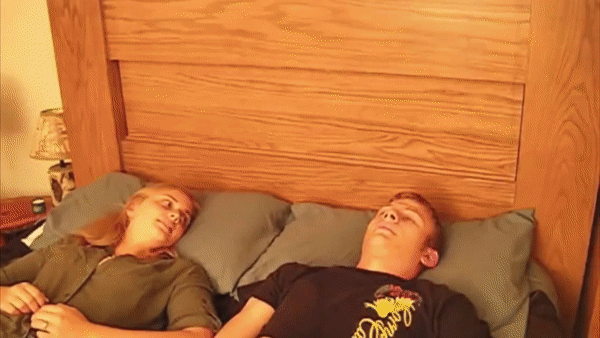 If you're new to staging or never really considered it before, no worries. We got you.
In this article, we're going to cover your options for staging home defense guns, talk about safes and storage, and ultimately, get you better prepared.
By the end, you'll know exactly what to do should trouble come barreling through your front door.
Table of Contents
Loading...
Some Things to Consider
Firearms instructor Tom Givens of Rangemaster likes to remind students, "You don't get to pick the day you need your gun. Someone else will pick that for you, and they will only tell you at the last minute."
He's right.
When that moment arrives, you don't want to be caught without the means to defend your life or the lives of your loved ones.
Back to the example earlier of the person breaking into your home.
When they come through that entrance…will they block you from wherever you've left your gun?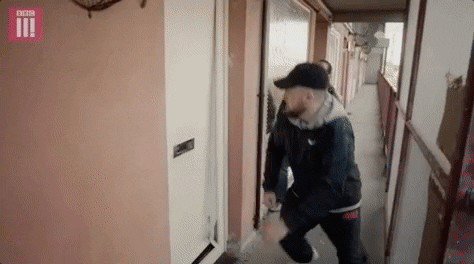 Odds are high you might indeed be cut off from your firearm.
So how do you ensure you have access to your firearm if you need it?
My first suggestion: wear it.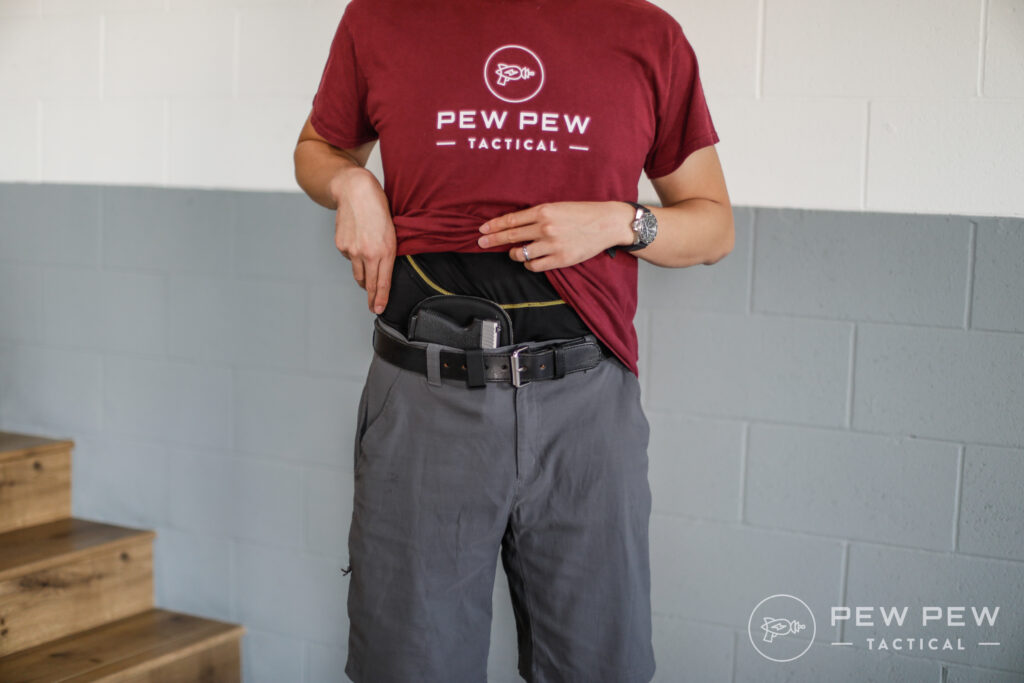 It's hard to find a flaw with keeping your gun holstered both for accessibility and safety's sake. However, I know plenty of people who don't prefer to wear their guns in their homes.
Sometimes, I'm one of those people.
When it's 100-degrees here in Texas, you'll find me in shorts and a tank top. In this scenario, I'm way more comfortable taking my gun off than wearing it.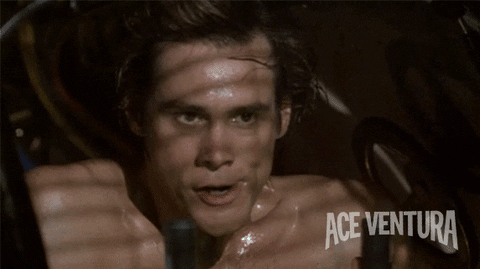 But this is where staging comes into play.
I may not wear my gun, but I can at least have it ready nearby.
For more considerations when staging guns in a home defense scenario, check out the Brownells Daily Defense video below.
Best Spots to Stage a Gun for Home Defense
The first step in staging is house-specific. Look at your house's floor plan and take that into consideration as you evaluate the best place to stage guns for immediate access.
Stop and think where you might be within the house if a break-in were to occur.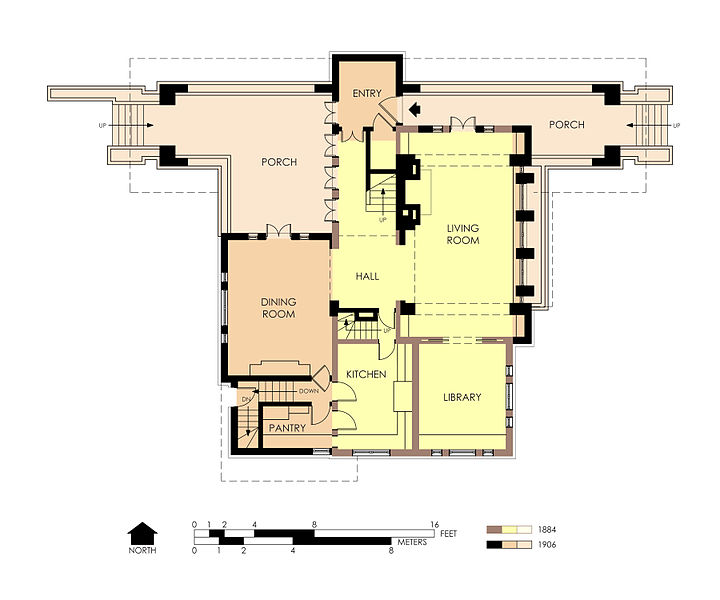 For me, that's one of three spots — the kitchen, the living room, or the master bedroom.
1. Kitchen
In my kitchen, there's a Remington R1 Enhanced Double-Stack in .45 ACP.
I chose this specific handgun for hog hunting and found it quite reliable. I choose my loads carefully, and I understand range in this house is almost always going to be up-close-and-personal.
885
at Brownells
Prices accurate at time of writing
Prices accurate at time of writing
This R1 is locked in an under-the-counter safe from SnapSafe, the Drop Box Keypad Vault.
My Drop Box Vault is bolted under the counter, but it can also be bolted to the side of an object such as a nightstand or desk.
169
at Brownells
Prices accurate at time of writing
Prices accurate at time of writing
It holds a single handgun and opens to allow you to take a firing grip as you remove the gun from the safe.
And, of course, it has a programmable keypad lock.
Since most people spend a significant amount of time in their kitchen — or have a kitchen door leading to the garage or directly outside — it makes sense to keep a gun at the ready in this location.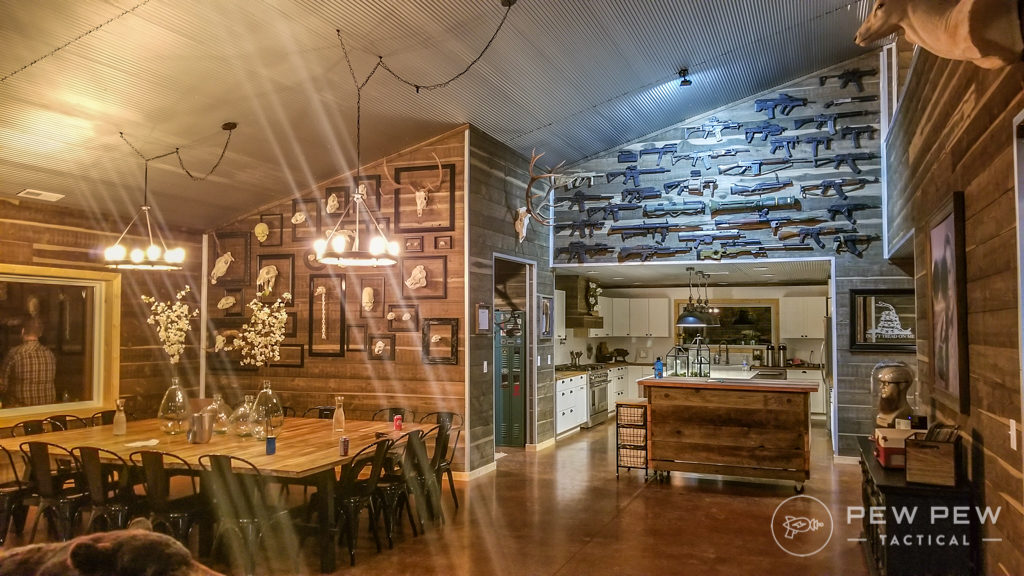 2. Living Room
I spend a lot of time in the living room, so I've given thought to the most likely scenario should a break-in take place.
Whatever I'm using as my EDC (yes, it rotates) stays on my body or right beside me, but I like having other guns accessible to cover times I'm not carrying.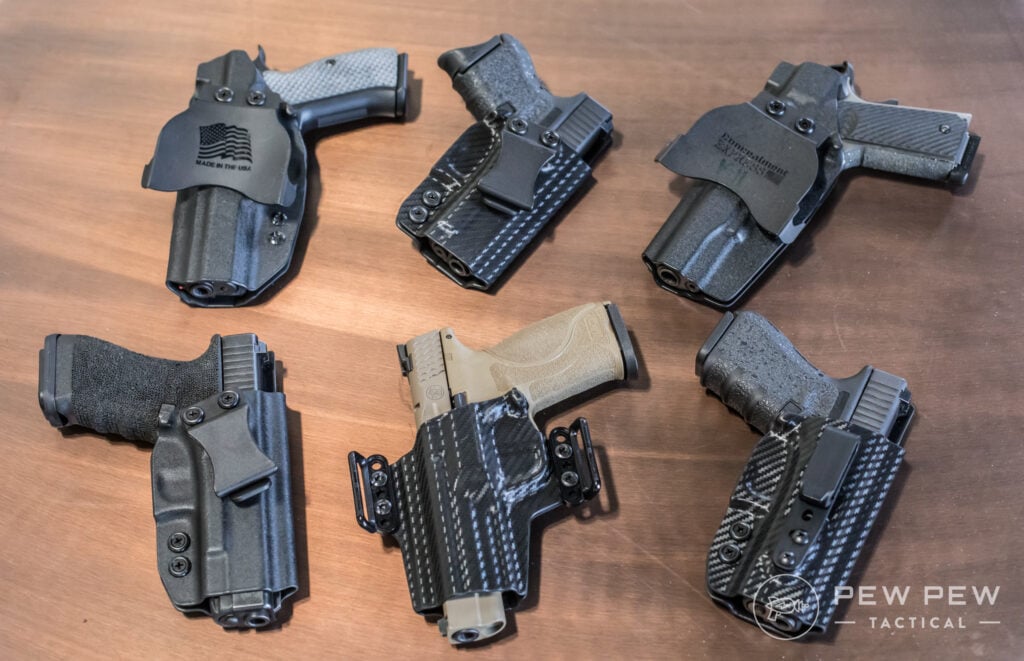 Staging a gun safe next to the couch works well. Stowing one beneath the coffee table or an end table is also a decent idea.
Do remember that any safe not bolted down may walk off if someone breaks into the house when you aren't there.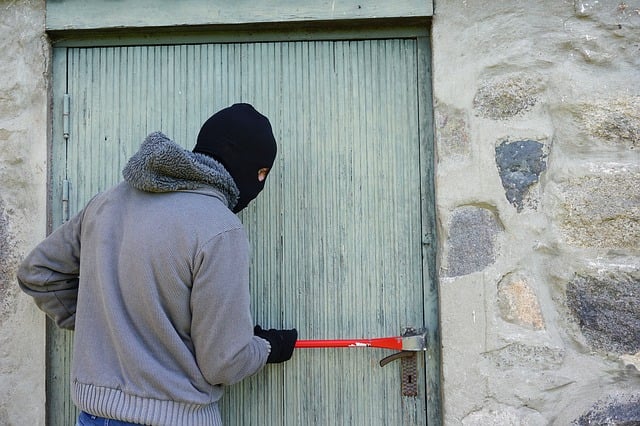 So, consider fully installing safes rather than just dropping them in place.
For me, that means using a Hornady Two-Gun Keypad Vault bolted alongside the record stand player and another by the couch.
115
at Amazon
Prices accurate at time of writing
Prices accurate at time of writing
3. Master Bedroom
Finally, I find myself spending time in my master bedroom. And this is where you'll find one of my favorite safes – the SnapSafe Under Bed XXL Safe.
What makes it so awesome?
The Under Bed fits…you guessed it…under most beds and it's beefy!
505
at Amazon
Prices accurate at time of writing
Prices accurate at time of writing
This means no thief is going to wander in and walk off with it.
My XXL model weighs 148-pounds – and that's before I fill it with guns.
It offers a slide-out drawer, a digital lock with a key backup, and is made from 14-gauge heavy-duty steel.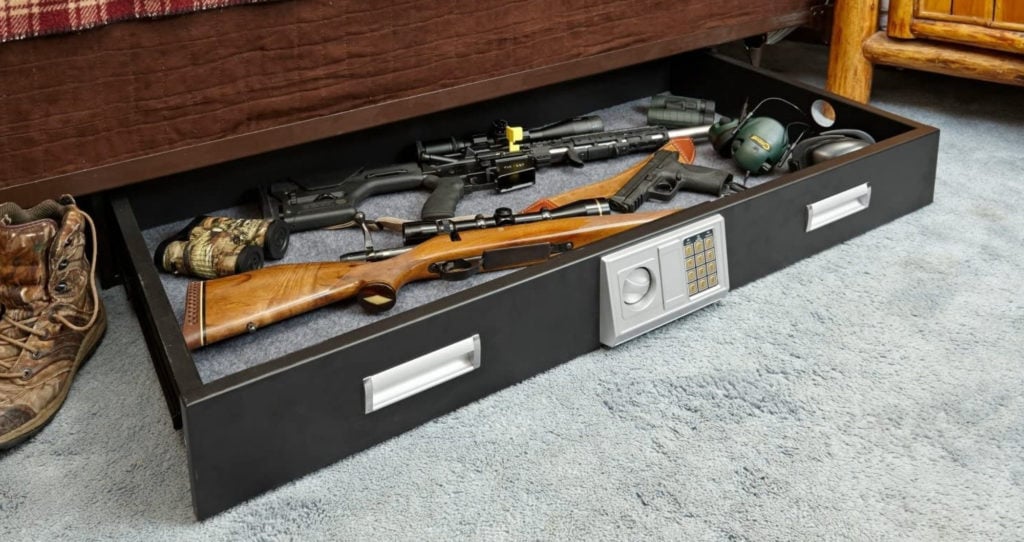 And yes, it features pre-drilled holes so it can be bolted to the floor.
Sure, this means dismantling your bed frame to install the safe and building the frame back up over it. But I am telling you it's worth it!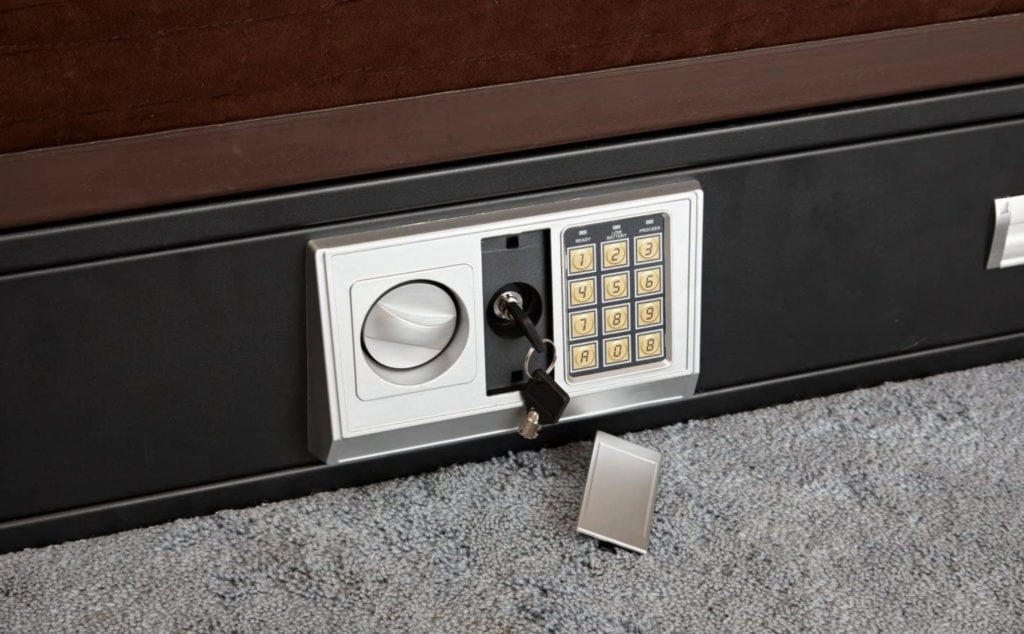 Mine holds my favorite long guns for home defense, plus another handgun and spare mags for everything.
In addition to the Under Bed safe, I also use a Hornady Two-Gun Keypad Vault bolted next to my nightstand.
115
at Amazon
Prices accurate at time of writing
Prices accurate at time of writing
Hornady's vault includes a shelf that can hold two handguns.
I use it to lock up what I consider my "house guns" — a Glock 17 and Glock 27.
Editor's Choice (Beginners, Home Defense)
530
at Brownells
Prices accurate at time of writing
Prices accurate at time of writing
Staging Guns on the Go
While yes, we're focused on home staging, we should take a moment to talk about car staging.
I'm betting most of us spend a good deal of time in the car, either going to and from work, running errands, or traveling.
Face it. There are times you're forced to lock your gun in your vehicle.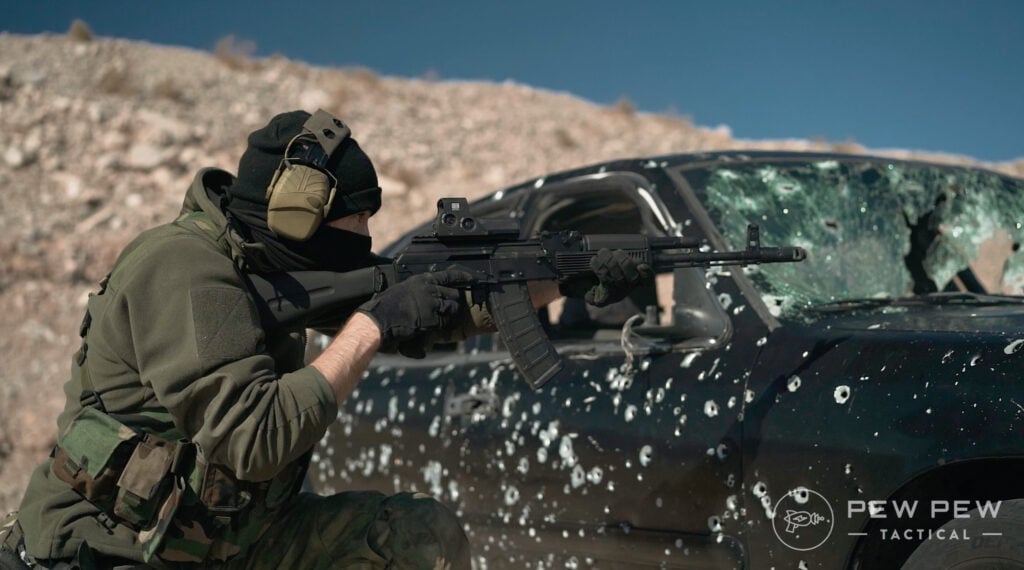 First off, your car is absolutely not a gun safe. Don't shove it under the seat or in the glove box and call it a day.
That said, you can store guns in the car with the right tools.
For this, we return to Hornady. The RAPiD Vehicle Safe took me some fussing to actually install in my truck, but it was worth it.
220
at Brownells
Prices accurate at time of writing
Prices accurate at time of writing
I do wish I could afford a custom center console safe, but that's not exactly doable on a writer's budget.
Long story short, use a quality gun safe but minimize how often you have to leave your gun in it.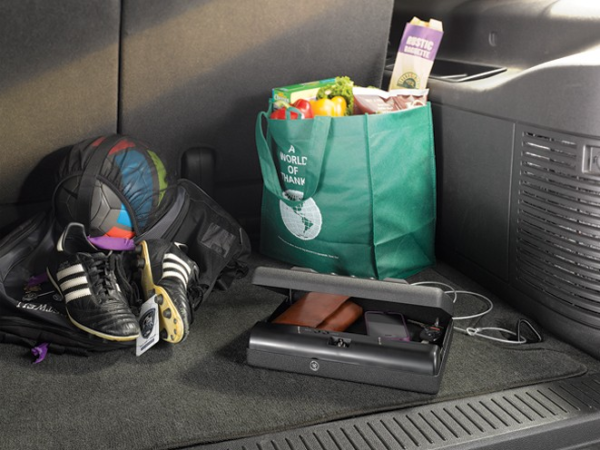 While we are on the topic of safes, which ones are worth your time and money…
A Good Safe Goes a Long Way
For staging, you don't need the same uber-expensive, fire-resistant safes you use for the majority of your collection.
Even so, the safes you choose should be durable and permanently installed.
Also, look for models that are pry-resistant and can handle bludgeoning objects or axes.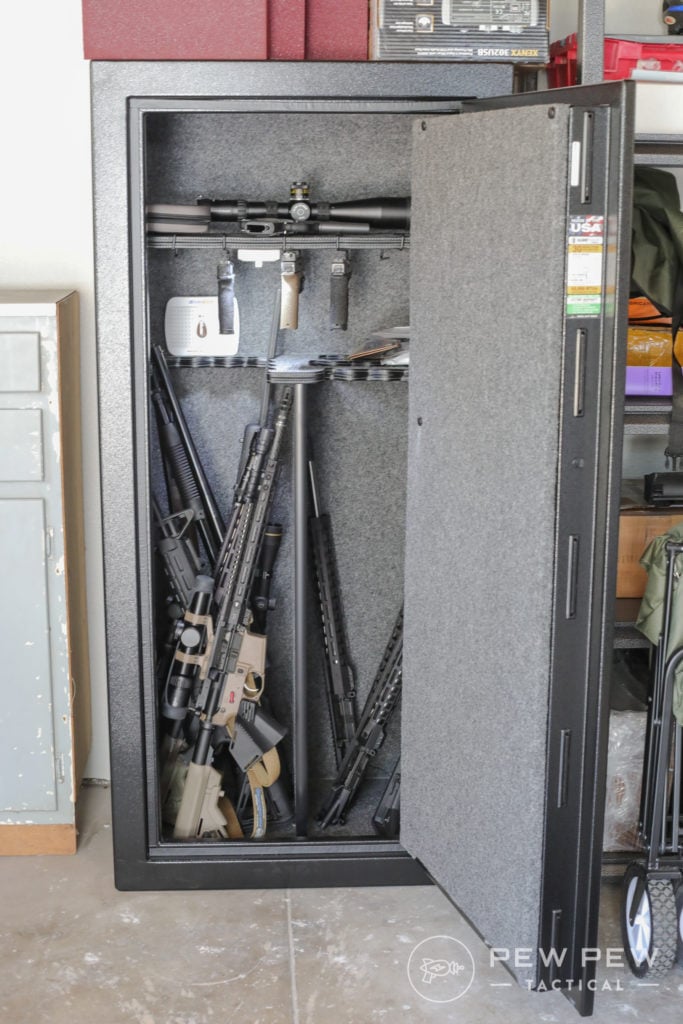 14-gauge steel will suffice, but it's not the strongest steel on the market.
If you afford 12-gauge steel, go for 12-gauge. It's nearly three times stronger than 14-gauge.
And if you're shopping for your main, full-size safe, spring for 10-gauge or 8-gauge steel.
Keep in mind, safe weight and price jump as steel thickness increases.
If you install something like the SnapSafe Under Bed XXL Safe properly, it becomes a significant task for a thief to try to open it. They can't just batter it and run.
505
at Amazon
Prices accurate at time of writing
Prices accurate at time of writing
They'll have to take your bed apart to get a crack at it.
Quick smash-and-grabs are common, so bolt your safes down.
Don't know how to do that? Take a look at our guide on How & Where to Bolt Down a Safe.
Locks
The lock on your safe should be more than just a key.
A programmable keypad backed up by a key is a great idea. RFID is also an option.
When choosing numbers for a keypad, program with unique but memorable numbers. Stop and think how easily and quickly you'll be able to pound it out when under stress.
Will you fumble because you opted for an eight-digit code instead of a memorable four-digit one?
Oh, and don't program safes with "1-2-3-4" or "4-3-2-1."
Furniture-Style Safes
This is a good time to touch on the trendy coffee table and hanging wall shelf safes.
Although there are some out there keyed to RFID tags or with actual keypads, it seems the majority function with magnets.
Maybe the magnet is opened by applying pressure to the wood, or maybe it's opened by sliding an object down the panel, but it is a magnet all the same.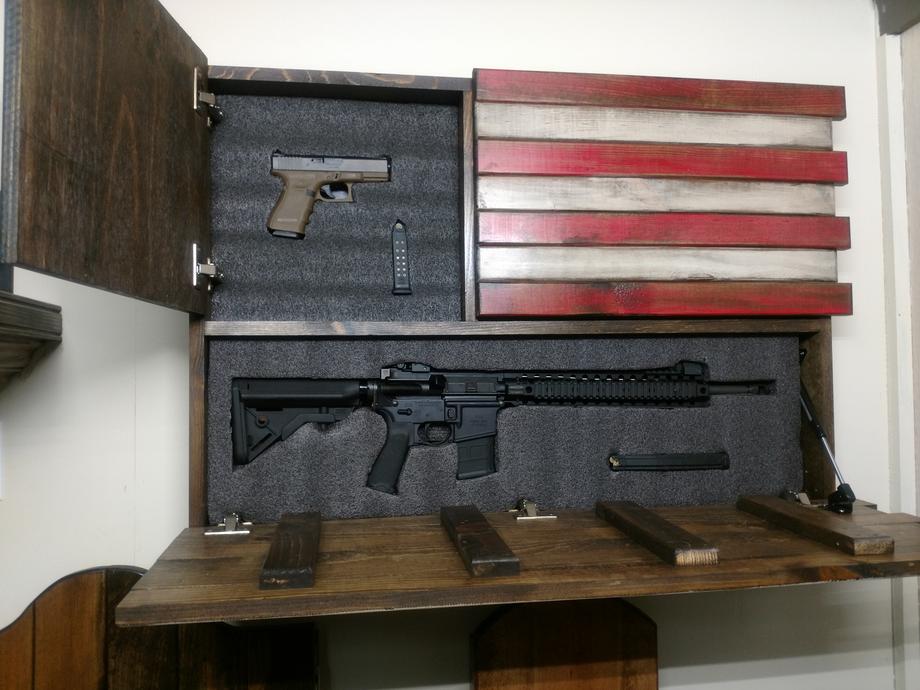 Many of the coffee table safes are literally coffee tables with no actual security offered. At first blush, these may seem like a great idea, but they tend to offer underwhelming security.
If you're going to stage guns around your house and leave them…secure them.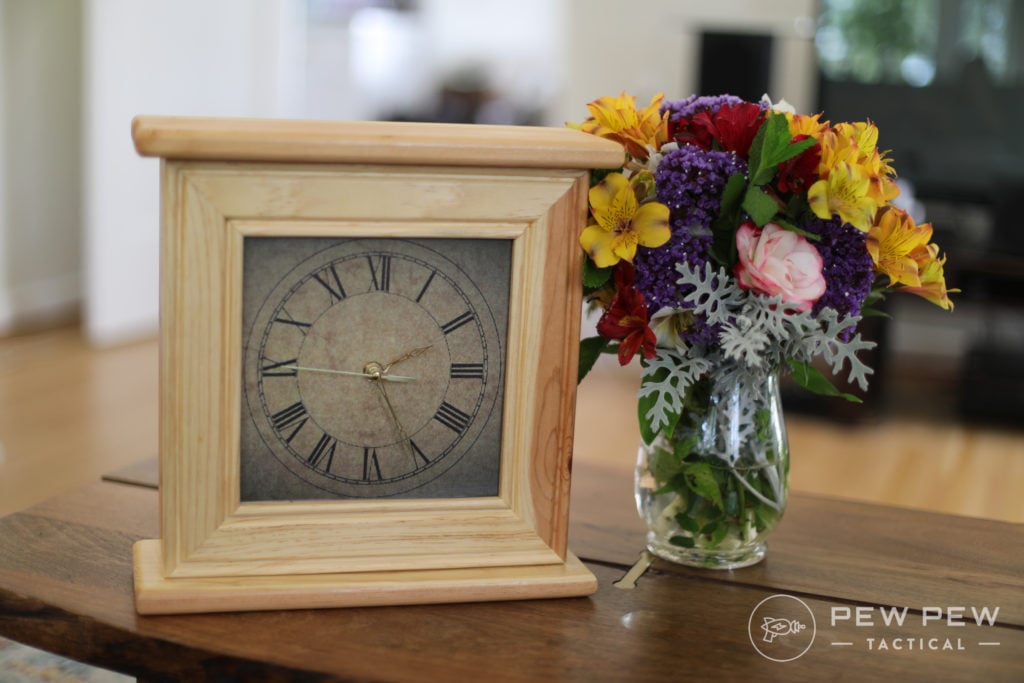 Tossing guns in an easily-smashed or ripped apart piece of furniture – or, worse, one with no lock whatsoever – it's just unwise.
Need even more recommendations for the best covert safes? Check out our recommendations for the 7 Best Hidden Gun Safes for Home.
Conclusion
When staging guns for home defense, stop, and think about your home's layout. Then, plan your gun safes around these locations for the best access should a break-in occur.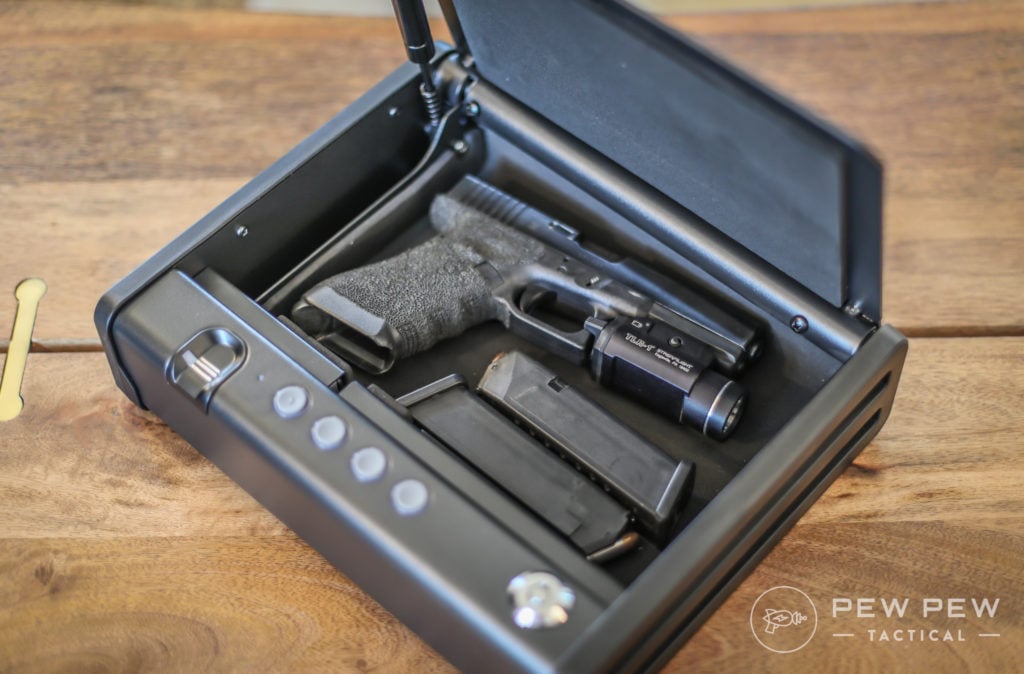 While gun safes can be costly, you can easily start with just one in the living room since you likely spend a lot of time in that area. After that, you can add more as you see fit.
Overall, be prepared. You can't choose the moment a home invasion occurs, but you can plan ahead with the right tools.
And if you need some more tips on a home defense plan, check out the Brownells Daily Defense video below.
Tell us your favorite ways to stage guns in the comments! If you're looking to buy a quick-access safe, hit up our articles on the 5 Best Bedside Gun Safes for Quick Access and 10 Great Gun Safes for At-Home and On the Go.