Do you know what the best thing about big game hunting is? One hunting trip doesn't just put food on the table, it'll stock you up for the month.
While big game hunts are some of the most exciting trips you'll ever experience, it's important that you're properly armed. You probably don't want to be facing down an 800-pound grizzly bear with your trusty .243 Winchester.
Leave that for the smaller hunts and grab yourself a gun that packs a serious punch.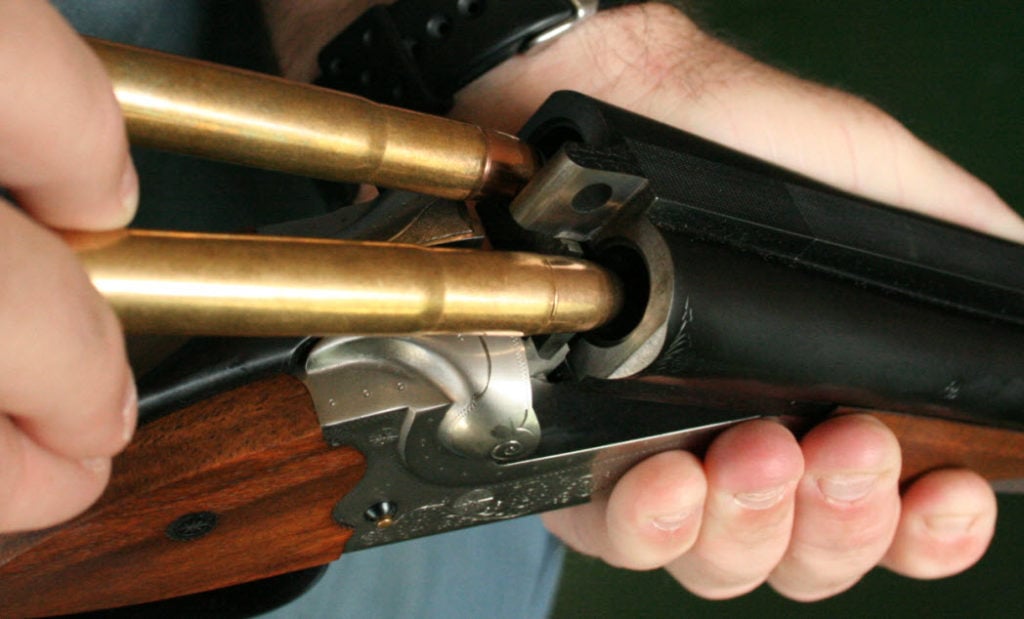 In this article, we're going to talk about some of the best big game hunting rifles for those ferocious big game animals. This includes dangerous game such as bear, moose, elk, and large African game such as gemsbok, eland, and cape buffalo. These are also great guns to have around for self-defense in places where bigger, deadlier wildlife is a problem.
Let's get to it.
Always Bring Enough Gun
If you've been around a few hunting lodges, you've probably heard someone say "bring enough gun" before, referring to high-caliber hunting rifles. For big game hunters, going on a trip without enough gun will leave you going home empty handed, and it could potentially put you at risk for being attacked.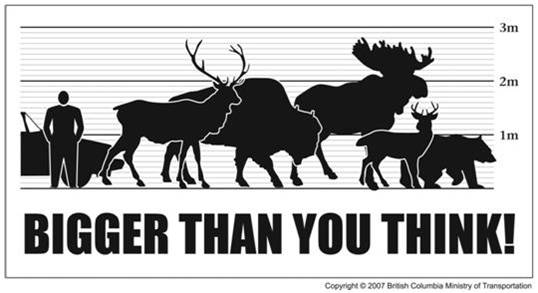 Big game hunting is no joke, so always bring enough firepower.
Whether you're tracking a moose through Washington State's mountains and valleys or hunting a Cape buffalo in the South African veld, you want to bring a gun you can trust. Choose a rifle and a scope that is dependable and will knock your target on its ass while keeping you at a safe distance from it.
What Caliber Do I Use?
Just like with regular hunting, the type of caliber you use for your big game trips depends largely on what you're shooting at. Your granddaddy's .308 might be a good choice for taking down elk provided you're a crack shot, but you'll want something a little bit more powerful if hunting large African game.
Alternatively, your cigar-sized .577 Nitro Express elephant slayer is going to be a bit too much for that upcoming mountain goat hunt.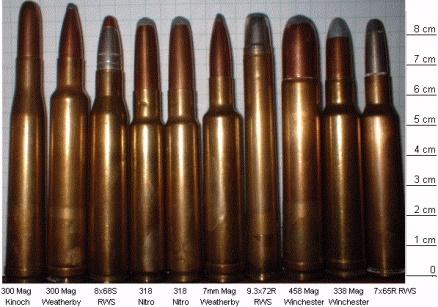 Let's take a look at some of the popular big game calibers out there:
.30-06 Springfield –

a classic caliber among American hunters. It's versatile, powerful, and affordable. It can also take down virtually anything on the North American continent.
.

358 Winchester Magnum –

a powerful yet expensive caliber designed for big Alaskan and Canadian game.
.416 Magnum –

a big borecartridge designed for dangerous game. It has enough kickass stopping power to take down the thick-skinned

Big Five

African game.
.45-70 Government –

a heavy-hitting caliber for taking down big North American game like moose and bears.
.450 Marlin –

similar to the .45-70, the .450 Marlin is a powerful caliber that can handle all forms of North American big game.

.458 Lott –

a powerful caliber designed for African game. It was created with the purpose of improving follow-up shots after big game hunters had near-death encounters with the .375 H&H and .458 Winchester Magnum cartridges.
Now that we've covered the details, let's take a look at the fun stuff.
The Absolute Best Big Game Hunting Rifles
1. Browning BLR Lightweight '81 ($900)
The Browning BLR Lightweight '81 ($900) comes in a variety of calibers, making it a great well-rounded rifle for North American hunting. If your focus is primarily hunting big game, I'd recommend choosing between one of the three strongest calibers available: .30-06, .358 Winchester, and the .450 Marlin.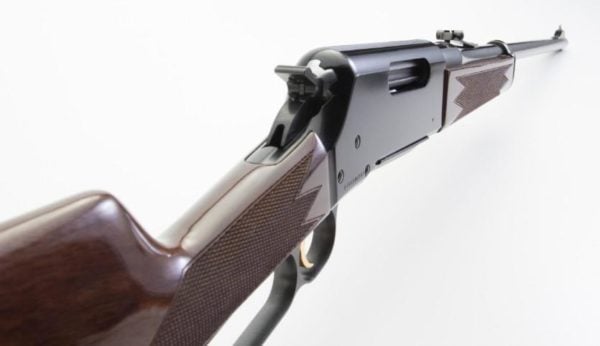 Each of these calibers are perfect for handling all North American big game without being too much overkill for medium-sized hunts. That makes this gun perfect for hunting anything from elk to brown bears, as well as large African bucks like gemsbok and eland.
Weighing less than eight pounds, the Browning BLR Lightweight '81 lives up to its name. It's a lever-action rifle that comes with a four-round detachable magazine, making it significantly easier to quickly fire any those follow-up shots.
Aside from being lightweight, another feature that I like about this gun is its compact nature. With a barrel length of 20 inches, you'll find that firing the BLR Lightweight '81 on the ground or up in a tree stand to be equally comfortable. It's also easy to carry during those long treks through mountains, valleys, and fields.
2. Benelli R1 ($1,000)
The Benelli R1 ($1,000) is an incredibly crafted big game rifle. It comes in three calibers: .30-06, .300 Winchester Magnum, and .338 Winchester Magnum. All of these calibers are perfect for North American big game hunts.

If you want some serious stopping power that can take down grizzlies, moose, and thin-skinned big African game like Cape buffalo and wildebeest, the .338 Winchester Magnum is your best bet.
Like other Benelli products, the R1 is a beautifully crafted firearm that has been designed for comfort and accuracy. Shooting the R1 feels like a breeze thanks to its specially designed ComforTech stock, which is perfect for taking some of the punch out of those heavy magnum loads.
Another thing that I like about the R1 is how easy it is to fire off a follow-up shot. Since the gun is gas-operated autoloader, you won't be wasting any time manually cycling ammo in between shots.
Combine this with the gun's low-recoil design and you've got yourself an incredibly accurate big game hunting rifle that's perfect for going after dangerous critters.

Other nice features include a receiver mounted picatinny rail, easy-to-use magazine (four round capacity for .30-06 and three round capacity for magnums), and optional interchangeable 22" and 24" barrels.
What's your take on the R1?
3. Weatherby Mark V DGR ($3,600)
Nobody said big game hunting was cheap. However, if you're looking for a gun that's reliable and packs some heaving stopping power, the Mark V by Weatherby ($3,600) is worth every penny.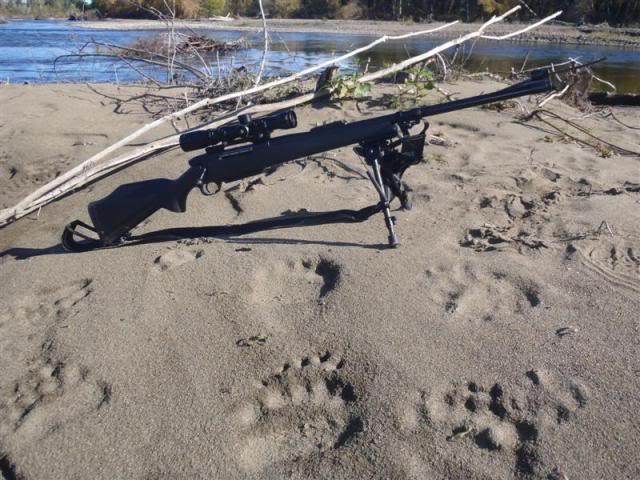 The Mark V DGR is the version designed specifically for hunting dangerous game, hence the name Dangerous Game Rifle (DGR). It comes in a number of different calibers, with the lowest being .300 Weatherby Magnum and the largest being .460 Weatherby Magnum.
The Mark V is a beautiful bolt-action rifle that is durable and reliable enough for the most dangerous hunting trips. The Mark V has been carefully engineered for quickness and durability, making it easier to make those important follow-up shots when needed.
The Mark V's bolt was given a 54-degree bolt lift to make cycling ammo smoother and quicker. The gun also comes with a drop-box magazine that has a four-round capacity for lower calibers and a three-round capacity for .378, .416, and .460 Magnum models.

What I like most about the Mark V is that there's a version for every type of big game hunting out there. The big-bore calibers are perfect for those African safari hunts, while the .300, .340, and .375 models are great for all North American hunting excursions.
Overall, the Mark V is a hunting rifle that's as accurate as it is beautiful. In fact, it's almost so beautifully designed, so you may feel guilty lugging it around on those long hunting trips.
4. Marlin 1895 Big Bore ($745)
The Marlin 1895 Big Bore ($745) is an affordable big game hunting rifle that uses the .45-70 Government cartridge. It's a popular gun among North American sportsmen who hunt bear, deer, hogs, and moose. It's also powerful enough to handle any of the larger African grazers, like the kudu, gemsbok, and Cape buffalo.

As with most Marlin models, the lever-action of the 1895 is smooth and easy to operate. The gun comes with a four-round capacity tubular magazine, making it easy to cycle through ammo in a pinch. The inside of the barrel was also given six deep-cut Ballard-style rifling grooves to ensure maximum accuracy when firing at those big game targets.
What I really like about the 1895 is its comfortable design. With a weight of around seven pounds unloaded, the gun is incredibly light and easy to carry for those long-haul hunting trips. Its 22" barrel is the perfect length for tree stand shooting.
Like other big game guns, the 1895 Big Bore is a heavy hitter. Even with its rubber butt pad, you can still feel the gun's kick with every trigger pull. For this reason, using the .45-70 for white tail deer and other mid-sized game would be overkill.
5. D'Arcy Echols & Co. Legend Heavy Sporter .458 Lott ($15,000)
In case you're wondering, no, that price tag is not a typo. While the Legend Heavy Sporter is probably one of the most expensive hunting rifles on the market, it's also one of the few that's an elephant gun in every sense of the word.

While there are a few different versions of this rifle, all of which support big bore calibers, the .458 Lott has become the most popular dangerous game cartridge over the past decade. That means that this gun has been specially designed for dangerous, thick-skinned African game. In fact, it's such a powerful gun that shooting big cats and elk with it would be overkill.
Even though the Heavy Sporter is designed specifically for African game, it has also been successfully used in North America to hunt grizzlies and bison.
What's great about this gun is the sturdy design. There's nothing flimsy or cheaply made about this gun – which is expected for the price tag.
Weighing in just under 10 pounds fully-loaded, the Heavy Sporter is a heavy gun that packs an incredible amount of power and should only be handled by experienced hunters.
The Heavy Sporter is a bolt-action rifle that comes with a four-round capacity magazine. Since time is of the essence when hunting dangerous game, the bolt has designed in a way that is smooth and easy to operate.
In addition, since this gun uses the .458 Lott cartridge, it's significantly easier to get a follow-up shot in when compared to other heavy-recoil big bore calibers.
Remember This Before Shooting Big Game Rifles
Now that you've learned a little bit about dangerous game rifles and big bore calibers, you probably want to book a flight to southern Africa or the Kodiak and try your luck at big game hunting.
If you're new to big game hunting, it's absolutely critical that you learn how to shoot big bore calibers before going on your first hunting trip. These high-powered guns can even manhandle the professionals if they're caught off guard.
Elephant guns are called
bruisers
for a reason
Don't forget that it's called dangerous game for a reason too. You're hunting animals that are incredibly powerful and aggressive, and one false move could have serious consequences. For this reason, it's important that you know how to operate a big bore rifle and are an experienced hunter before you go on a big game hunting trip.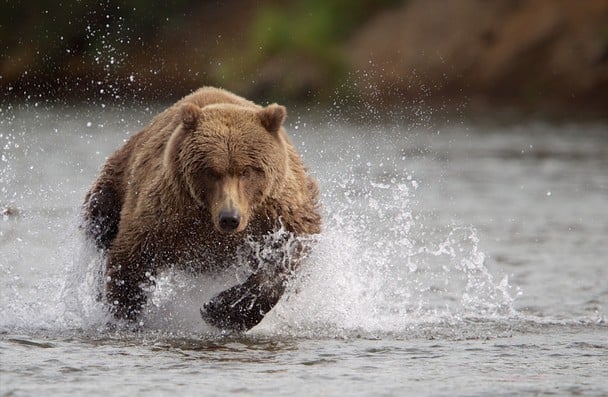 With that said, going on a big game hunting trip provides a level of excitement that you won't get from your annual whitetail or hog hunts. Going on one of these North American or African safaris is a once-in-a-lifetime experience.
Also, with all big game hunting experiences, make sure to book safaris through reputable companies that are ethical and follow the local and national laws. There are plenty of challenging game animals to hunt without going after threatened or endangered critters. Leave those in the wild where they belong.
Do you have any big game hunting stories? Any rifles you think should be included? Looking for the perfect scope for your hunting rifle? Check out our Best Rifle Scopes article.