The .50 Browning Machine Gun cartridge, commonly called the .50 BMG, is one of the most iconic rounds ever designed.
This mammoth cartridge saw extensive use by Western militaries and captured the hearts and minds of firearms and video game enthusiasts the world over.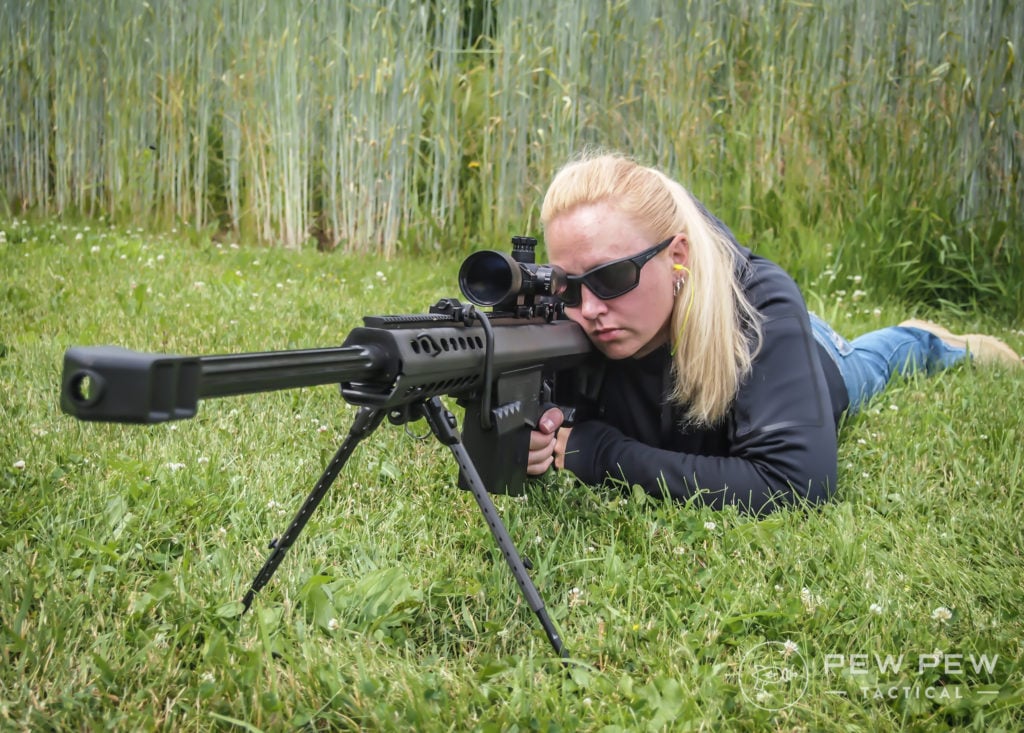 Today, we wanted to take a minute to talk about this legendary round, including some of its history.
We'll teach you everything you need to know about it in the modern era, including where to buy the very best .50 BMG rifles and ammo and how to get started reloading it as well.
By the end, you'll be all spun up on the .50 BMG.
So, let's dive in.
Summary of Our Top Picks
How Did We Get .50 BMG?
During WWI, the Godfather of modern American firearms design, John Moses Browning, began developing an anti-aircraft round based on the .30-06 Springfield.
The .30-06, while excellent, just wasn't big enough.
After some tinkering, he hit on the final design of the .50 Browning Machine Gun cartridge. Subsequently, the Browning M2 machine gun helped cement the cartridge's legacy during WWII.
Since then, the .50 BMG has been used by American and allied militaries in almost every major conflict worldwide.
.50 BMG Today
Today, the .50 BMG is still used by the military as a heavy machine gun and anti-material round.
Basically, if the US government wants to put a large but precisely placed hole in something, this is the go-to round.
It's also the largest common cartridge you can buy a rifle for here in the US without getting a destructive device tax stamp.
This makes it popular with everyone from YouTubers to long-range shooting enthusiasts that like to reach out to a mile and beyond.
Of course, just given the sheer size and the limited commercial demand, ammo is expensive.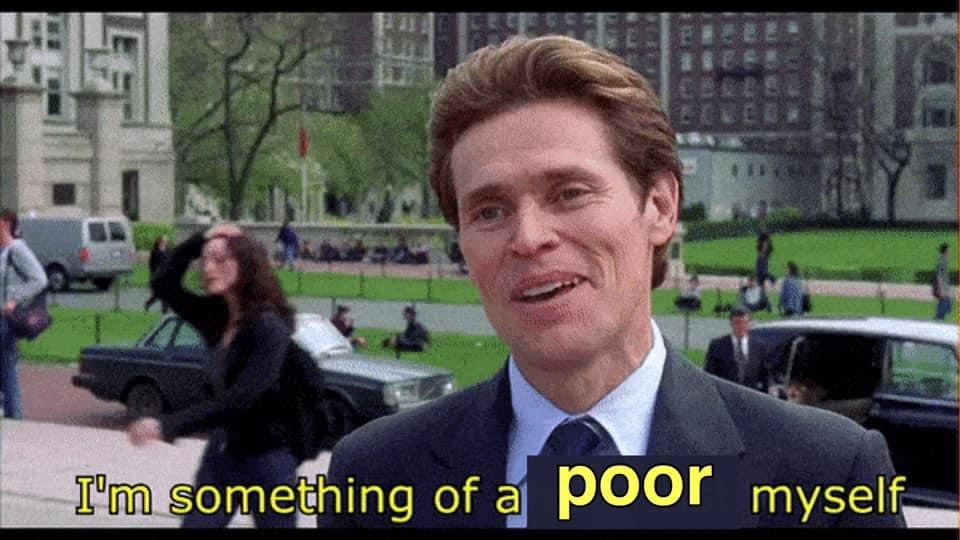 It can get downright ridiculous when you start looking into match-grade ammunition instead of standard "machine gun grade" stuff.
And that's not even taking into account the vast number of specialty projectiles that are designed to penetrate armor in some way — in some cases via fiery explosion.
Best .50 BMG Rifles
Modern .50 BMG rifles aren't cheap, so it's a good idea to head into your shopping experience with a good idea of what you want.
If you're just looking for a fun range gun, then any .50 BMG rifle is probably fine. There are several affordable single-shot .50 cals out there.
Then again, if you're looking to do some serious long-range shooting, something a little pricier is probably in order.
There are plenty of match-grade rifles out there as well…you just have to be prepared to pay for them.
So, with all that in mind, let's take a look at some of the best .50 BMG rifles out there.
1. Barrett M82A1
This is the classic .50 caliber sniper rifle you probably picture when thinking about the .50 BMG.
If you've ever played a modern first-person shooter, you're probably at least passingly familiar with this one. And the good news is, you can buy one!
The M82A1 is the manufacturer designation for what the US military calls the M107A1.
It is available in either a 20 or 29-inch fluted barrel, and this semi-auto M82A1 weighs in around 29-32 pounds with a 10-round mag.
You can have one of your very own for the low, low price of $9,500 to $10,000.
Just make sure that you have a very robust backstop behind whatever you're shooting.
Have you tried the M82A1? Rate it below!
2. ArmaLite AR-50A1
If you're looking for something a little bit more affordable and don't mind a single-shot bolt-action, then the ArmaLite AR-50A1 is an excellent choice.
This rifle runs around $3,500-$4500 and is surprisingly accurate to anyone familiar with .50 BMG rifles.
Featuring a 30-inch barrel, the AR-50 measures 49.8 inches collapsed (58.5 inches expanded) and weighs 34.1 pounds.
With the right ammo and scope, you can do some seriously precise shooting with this one. So, if you're looking to really step up your plinking game, this is a great option.
The hefty muzzle brake tames much of the .50 cal's stout recoil. Even without the M82A1's gas system and buffer to absorb recoil, it's still very manageable.
3. Accuracy International AX50
Of course, if you want to do true precision shooting with a .50 BMG, then the Accuracy International AX50 is possibly the best option civilians can get their hands on.
This modern take on the .50 BMG bolt action has the same precision shooting capability as AI's other sniper rifles.
It offers a 27-inch barrel with a 26.5-pound weight. Features include a tactical muzzle break, quick-adjust stock and cheekpiece.
Though it is costly, it certainly won't let you down when you want to put a very large hole in a very particular place from very far away.
It's a very competent precision rifle; it just happens to shoot bullets the size of your thumb.
And yes, I know it sucks in Warzone. Don't hold that against the real version.
4. Serbu Firearms BFG-50
On the complete opposite end, we have the Serbu Firearms BFG-50.
It's one of the most affordable .50 BMG rifles on the market at just $2,520.
The bolt-action, single-shot BFG-50 delivers a 51.5-inch overall length for the standard model and 56.75 inches for the 36-inch barrel variant.
Weight is around 18 pounds for the standard model and 26 pounds for the 36-inch model.
While it isn't the most accurate rifle on this list, it's perfectly serviceable for plinking and target shooting — especially if you just want a fun .50 to impress/annoy your friends at the range.
And make no mistake; it is well made.
Thankfully for all of us, Serbu isn't too committed to the "serious" side of firearms and is totally fine with making guns just because they're cool.
And for those who have heard these blow up, they don't unless you buy Bubba's .50 BMG SLAP rounds he hand loaded while drinking Bud Light and watching NASCAR.
5. Safety Harbor SHTF 50
The Safety Harbor SHTF 50 is another affordable way to send .50 BMG rounds downrange.
It's an AR-15 upper conversion that turns an AR into a mag-fed, bolt-action .50 BMG. So, it slots right in just like any other upper.
Suddenly, you have an anti-material rifle!
The SHTF 50 comes in three models — an 18-inch, 22-inch, and 29-inch.
While it is marketed as a military item, anyone in the US (and not in a restricted state) can own it and have an emergency .50 cal on hand at any time.
And, of course, it's still a perfectly good .50 BMG bolt-action. It doesn't have to be just for use during the apocalypse though it doesn't hurt.
6. Barrett M95
Moving back into the world of military rifles available to Joe and Jane Civilian, the Barrett M95 is another very accurate bolt-action rifle chambered for the .50 BMG.
This one is also designed for anti-material work. While it wasn't adopted by the US military (Barrett's M82 won the contract instead), it is currently used by 15 militaries around the world.
These include the armed forces of Denmark, Italy, India, Portugal, and Thailand.
The M95 brings an overall length of 45 inches to the table with a weight of 23.5 pounds. This bolt gun features a 29-inch barrel and a 5-round capacity.
Best .50 BMG Ammo
Next, let's talk about what you can feed those .50 BMG rifles.
Best Match Grade .50 BMG Ammo
Hornady is one of the biggest names in ammo, with a reputation for both quality and availability.
That second thing is beneficial in this case since .50 BMG is hard enough to track down as it is.
Hornady 50 BMG 750 gr A-MAX Match is Hornady's only ammunition for .50 BMG, but the Match line is one of the company's best. The A-Max FMJ bullet features a low-drag tip and a boattail for optimal performance.
Another good match grade option is PMC Ammunition X-TAC Match .50 BMG 740 Grain FMJ-BT.
This round uses in-house designed and manufactured solid brass bullets that are slightly lighter than the Hornady ones and have slightly higher muzzle velocity.
Best .50 BMG Ammo for Plinking
.50 BMG ammo is expensive, so you probably don't want to shell out for match-grade ammo every time you shoot. For just recreational shooting, you can go with something that's (relatively) more affordable.
Our recommendation for plinking ammo is another round from PMC, this time from the less expensive Bronze line.
PMC Ammunition Bronze .50 BMG 660 Grain FMJ-BT is only about half the price of the X-TAC match, but it still delivers accurate and reliable enough performance that it won't leave long-distance shooters frustrated.
Best .50 BMG Bullets for Reloading
If you're looking to save money, reloading is another great option. For the unfamiliar, reloading refers to assembling your ammunition yourself.
It does require an initial investment to get the necessary tools and supplies, but you'll definitely save money per round over time just by assembling the round yourself.
The savings kick in when you reuse brass, though. The same cartridge can be used three to five times as long as it stays in good condition, so you're not paying for new brass for every single shot.
Reloading ammo also allows you to customize your rounds, which is another considerable advantage since .50 BMG isn't as widely available in a huge assortment of products as other calibers are.
If you haven't tried reloading before but are interested in learning more, our Beginner's Guide to Reloading Ammo is a great place to start.
If you're sold on reloading, we have a few different recs.
Hornady A-MAX 50 Caliber Bullets are the same bullets used in the Hornady 50 BMG 750-grain A-MAX Match above.
Barnes Bullets TAC-X .50 BMG Bullets come in at a similar price point to the A-MAX bullets but have an all-copper design.
As for casing to go with whichever bullet you go with, you can start by collecting your spent brass when you shoot pre-assembled rounds.
For fresh casing, though, we like Hornady 50 BMG Brass Cartridge Cases.
Final Thoughts
The .50 BMG cartridge isn't the most practical everyday cartridge. Both the guns and ammo are expensive at the best of times. And you can't hunt anything with it unless you've got a tag for a Tyrannosaurus Rex.
But it is a cartridge with a lot of history and even more cool factor behind it. It's a fun cartridge for civilians to shoot, and the THOOM of it going off will never get old, that we can promise.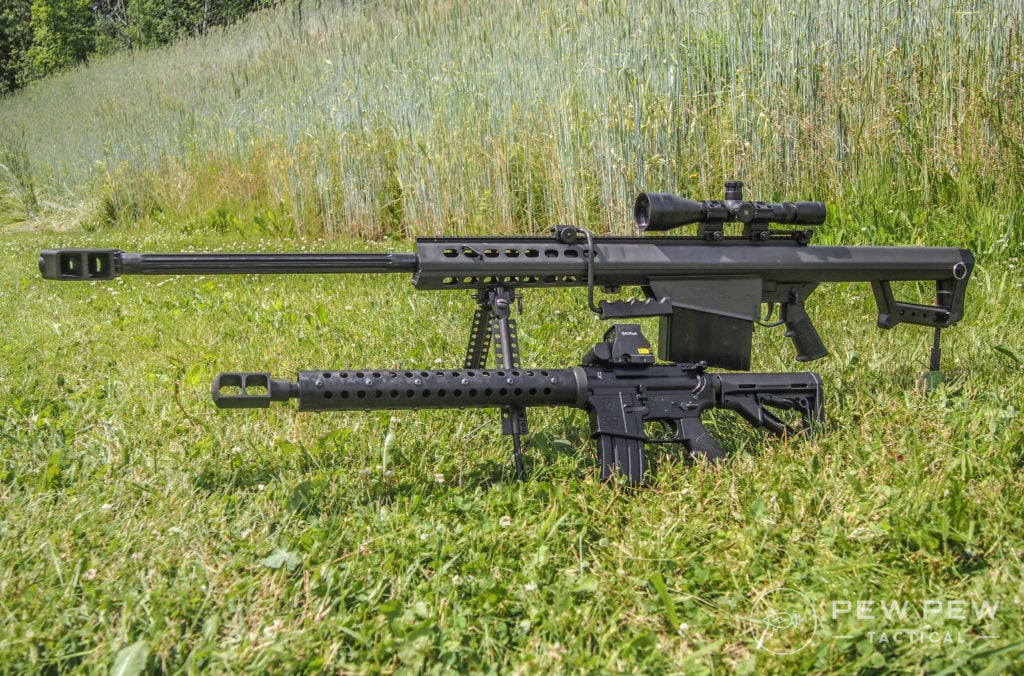 If you're looking to add some .50 BMG to your life, you should now have all the info you need. Now get out there, have some fun, and then tag us on Instagram with your cool guns so we can live vicariously through you.
What's your fave .50 BMG setup? Let us know below. For more big bangs (that you can actually hunt with), check out our guide to the Best Big Bore Hunting Rifles.