California has beaches, mountains, deserts, and enough farmland to feed nations. But we can't order ammo online and have it sent to our homes.
And if we do want to buy ammo, we first need a background check for reasons.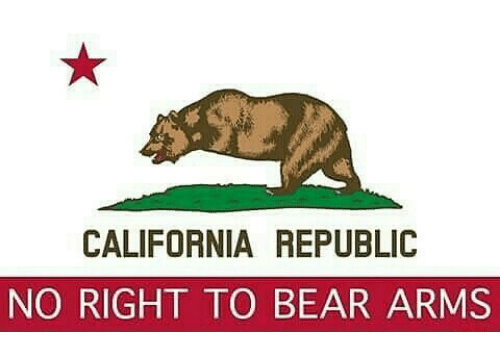 Thankfully, the California Rifle & Pistol Association, NRA-ILA, and others have been fighting hard to get these laws overturned.
And for about a day, they won.
The Injunction and Stay
In the afternoon of April 23rd, the honorable Judge Benitez issued an injunction in the case of Kim Rhodes, et al. Vs. Xavier Becerra.
The ruling, a 120-page document giving a Mr. Becerra a major literary ass-kicking, placed a hold on a section of CA law that grossly limited our freedom to buy ammo.
This kicked off a buying frenzy much like Freedom Week did in 2019 (that week was also brought to us by Judge Benitez)
However, the state of California predictably did not agree with this ruling and filed for a stay on the injunction. Benitez denied the motion, so California appealed to the 9th Circuit Court of Appeals. Sadly, they did issue an emergency administrative stay.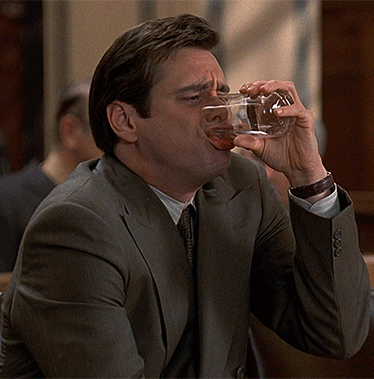 What Does This Mean Now?
I'm not a lawyer and I don't play one on TV. But from what my understanding is that we're basically back to where we were on Wednesday.
Californians cannot:
Buy ammo online and have it shipped to our door.
Buy ammo across state lines and bring it back.
Buy ammo without a background check.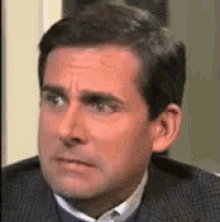 For those of us that bought ammo AFTER the injunction but BEFORE the stay (roughly, after 4/23 3:00pm PST but before 4/24 9:45pm PST) what we did was legal and your ammo should be able to be legally shipped to you.
Taking possession of that ammo, even though you will be taking possession well after the stay, should be legal.
However, that does not mean that all retailers will be shipping the ammo bought during that time frame. There are some retailers that have announced that they will be, but not all of them.
So far Brownells is the only major retailer that I've seen publicly state that they will be processing and shipping orders made during Freedom Day.

If you want a complete break down of CA Ammo laws, we've got a detailed article for you!
What Happens Next
The stay that was issued is not final. It was only an administrative stay meant to give the court time to actually hear the case regarding CA's demand that the injunction is stopped.
The motion to stay the injunction still needs to be actually heard by the 9th circuit, they will then issue a ruling either upholding the injunction or striking it down.
Either way, the case then goes back to the district court and Judge Benitez to finish hearing the full case. A ruling will come down eventually about that and we'll see what happens.
How Long Does This Take?
It depends, but it's going to be a while. We should get an answer to the stay/injunction first and that should be within a few weeks. The full case after that might take a year or two.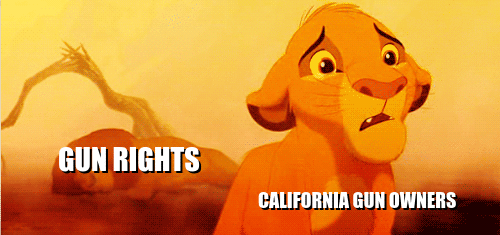 Any Good News?
Hell ya! We got a 120-page document from a federal judge saying how important gun rights are! I'd rather have the rights themselves, but at least I got a cool letter.
Right? That's good news, isn't it?
Really though, Judge Benitez has an amazing way with words and writes at a quality far above the average judge.
So if you're interested in reading some awesome excerpts of the ruling — read on.
Otherwise… go back to day-drinking during the quarantine. Or do both, I won't judge.
Judge Benitez Injunction Excerpt
I strongly recommend reading the majority of the document, but if you just need some talking points for when you're trying to explain this mess to your not-gun-nut friends — these are my favorite quotes.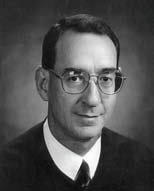 Right off the bat:
The experiment has been tried. The casualties have been counted.
California's new ammunition background check law misfires and the Second Amendment rights of California citizens have been gravely injured.
The order starts with no punches being pulled and only ramps up from there.
Something many law makers seem to forget is highlighted early in the ruling:
These new laws are constitutionally defective for several reasons. First, criminals, tyrants, and terrorists don't do background checks.
Furthermore:
Nevertheless, the Second Amendment is not a "loophole" that needs to be closed.
And lastly:
Presently, California and many other states sit in isolation under pandemic-inspired stay-at-home orders. Schools, parks, beaches, and countless non-essential businesses are closed. Courts are limping by while police make arrests for only the more serious crimes. Maintaining Second Amendment rights are especially important in times like these. Keeping vigilant is necessary in both bad times and good, for if we let these rights lapse in the good times, they might never be recovered in time to resist the next appearance of criminals, terrorists, or tyrants.
Parting Shots
Freedom Day is now over, but hopefully, most of us were able to get an order or 10 in before it closed. The fight is still being fought and we'll be keeping an eye on the situation.
If you're interested in helping the cause, please donate to CRPA or other great 2A rights groups.

Tell us my dudes, did you get an order placed? Did they refund it or are they shipping? What is your favorite Judge Benitez quote? Let us know in the comments!