Getting a new gun is great, right? But maybe your new Glock isn't quite "Perfection" – yet.
Or maybe your old Glock has lost that new gun smell. Either way, you're covered since Glock has one of the best aftermarket games in the business
Learn about my 4 essential Glock mods, add-ons, and upgrades I do on every Glock I own.
I focus on my own thought process so you can get a better understanding and make your own Glock upgrade decisions.
Need a bite-sized list? Here it is:
Now, back to the main course!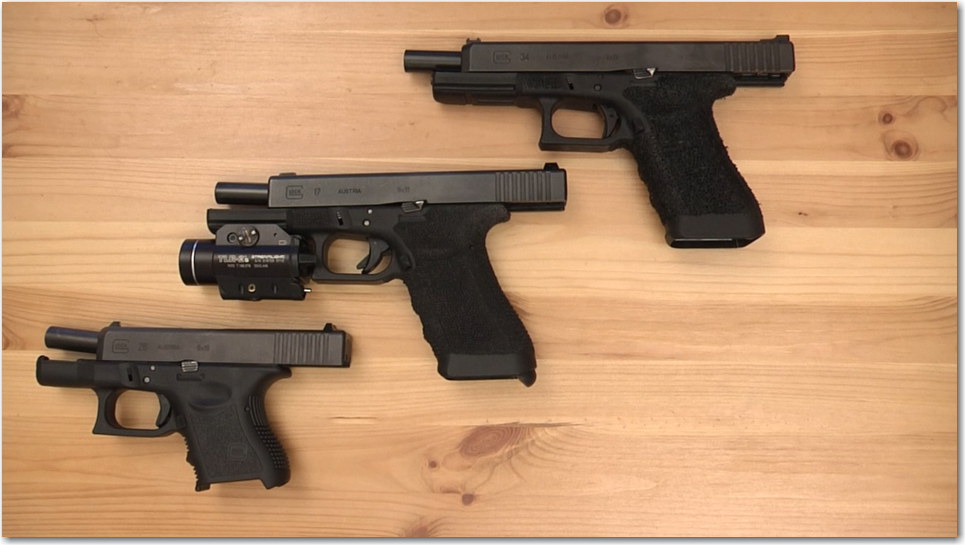 1. Glock Extended Slide Stop Lever
I like to reload from a locked slide position using the slide stop lever.
I know tons of people out there preach the slide racking method, but for me, I prefer using my thumbs to activate the slide stop lever.  It saves some time, and I always practice the same motion for my Glocks & 1911s.
If anything, it gives me two options of how I want to reload.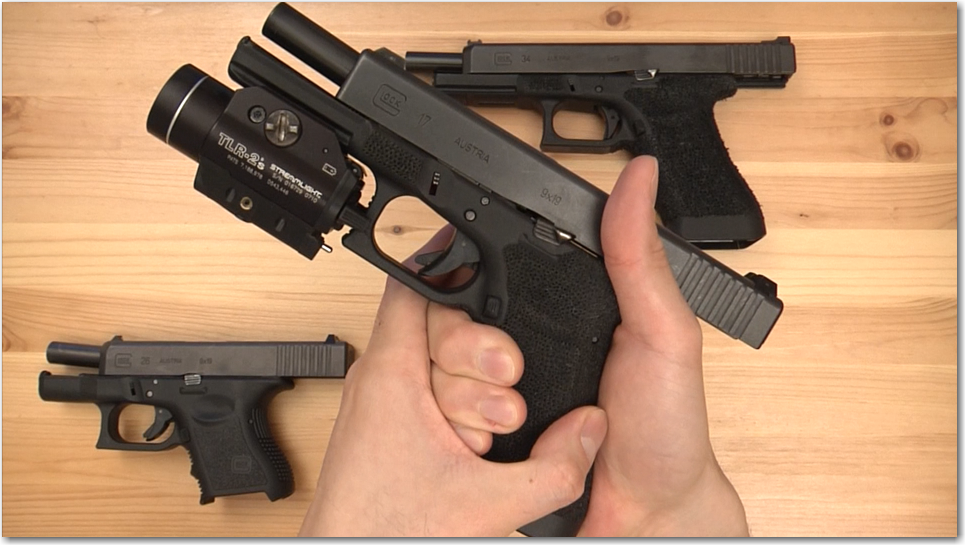 For Glocks, I find that the stock version is hard to consistently activate using either of my thumbs.  When I upgraded to the extended version, it became infinitely easier to release the slide every time.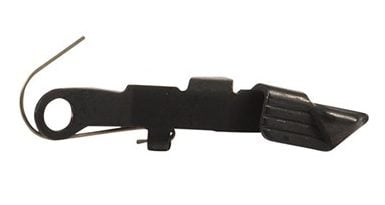 Glock - Extended Slide Stop Lever
Prices accurate at time of writing
Learn how to install it here with video and step-by-step picture walkthroughs.
2. Glock Extended Magazine Release
With my hand geometry and strength, I found I always had to shift my right hand grip in order to reach the stock magazine release.
Once I upgraded to the extended version, I was hitting the magazine release every time without losing my grip.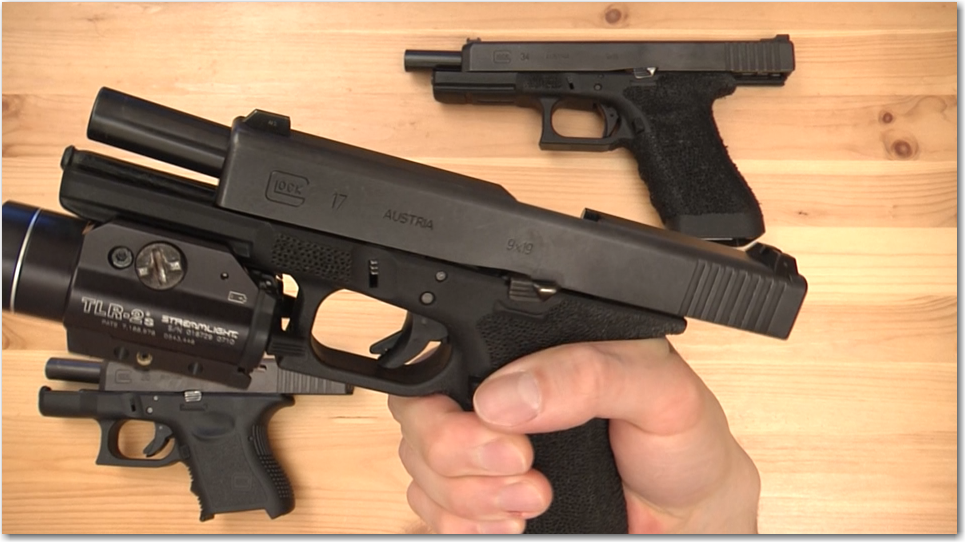 I take the mod one step further and sandpaper the edges to take away the sharp edges (me and my dainty hands).  I also like to sand away extra material in the bottom left hand corner of the release to give room for my right hand middle finger.  Make sure to choose the correct Gen 3 or Gen 4 version.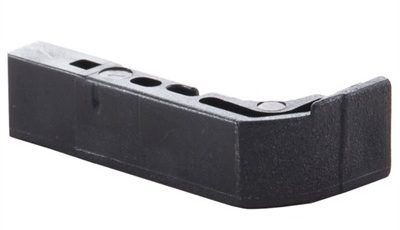 Glock Extended Magazine Release
Prices accurate at time of writing
For instructions and video on how to install the extended magazine release, check out our other blog post.
3. Ghost 3.5 lb Trigger Connector
The Glock trigger could be a lot better.
There's plenty of complete drop-in solutions but I wanted to keep it as stock as possible to maintain maximum reliability.  So I swap out the stock 5.5 trigger connector with the Ghost 3.5 lb trigger connector.  I find that it doesn't drop the trigger pull weight exactly by 2 lbs, but more like 1 lb and change.  Which is still a significant factor in making more accurate shots.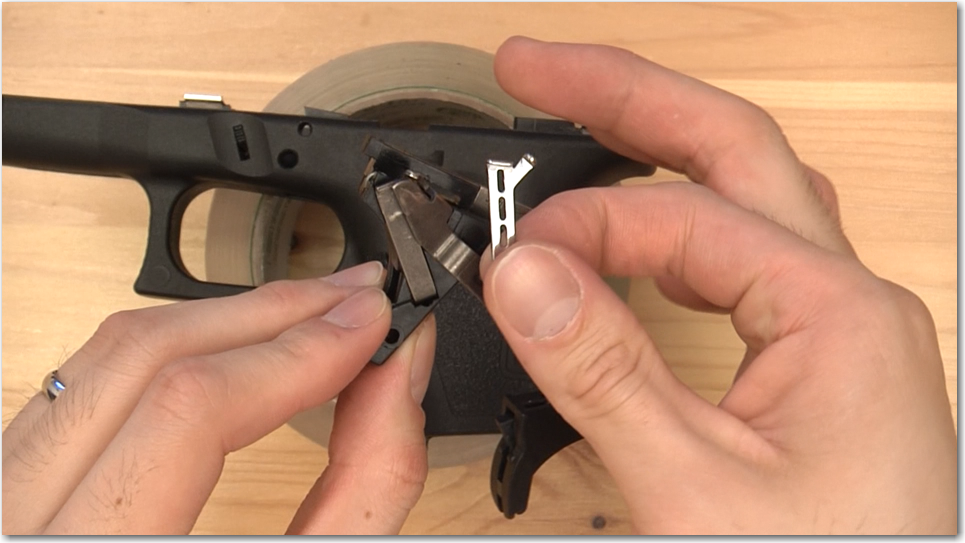 The Ghost version is supposedly self-cleaning and has run flawlessly in my Glocks.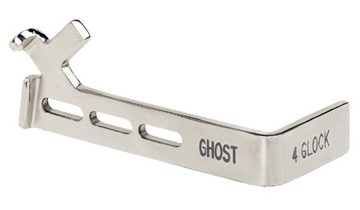 Ghost Rocket 3.5lb Trigger Connector
Prices accurate at time of writing
Check out how to install the trigger connector here.
4. Night Sights or Fiber Optic Sights
If I could only choose one essential upgrade to the Glock, it would be to swap out its crappy standard sights that consist of a white U in the rear with a white dot.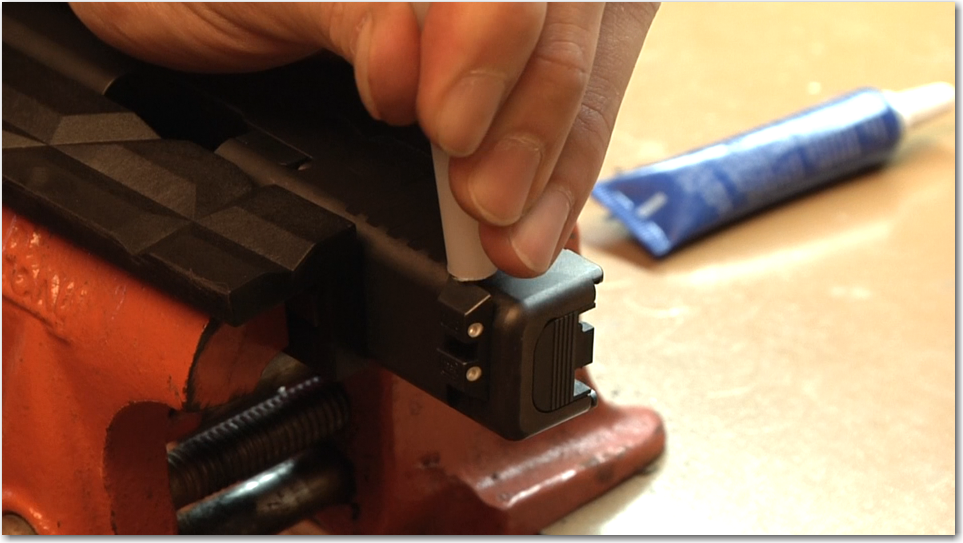 I prefer the three dot format night sights for, self-defense and even class situations since I definitely want to be able to see my sights in the dark.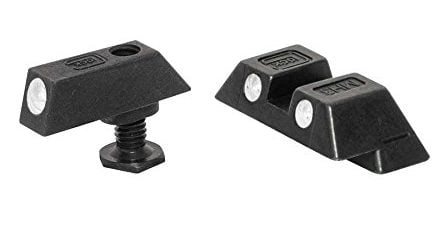 Glock 3-dot Night Sights
Prices accurate at time of writing
For competition, I like having fiber optic sights since they draw in ambient light and focus it so you see a bright red/green dot in front.
Good thing there are tons of options and it is relatively easy to install yourself.
Did I miss any of your top Glock mods?