The gun world is in "The Era of Red Dots."
Sure, they've been around for years, but their sudden surge in popularity has been recent.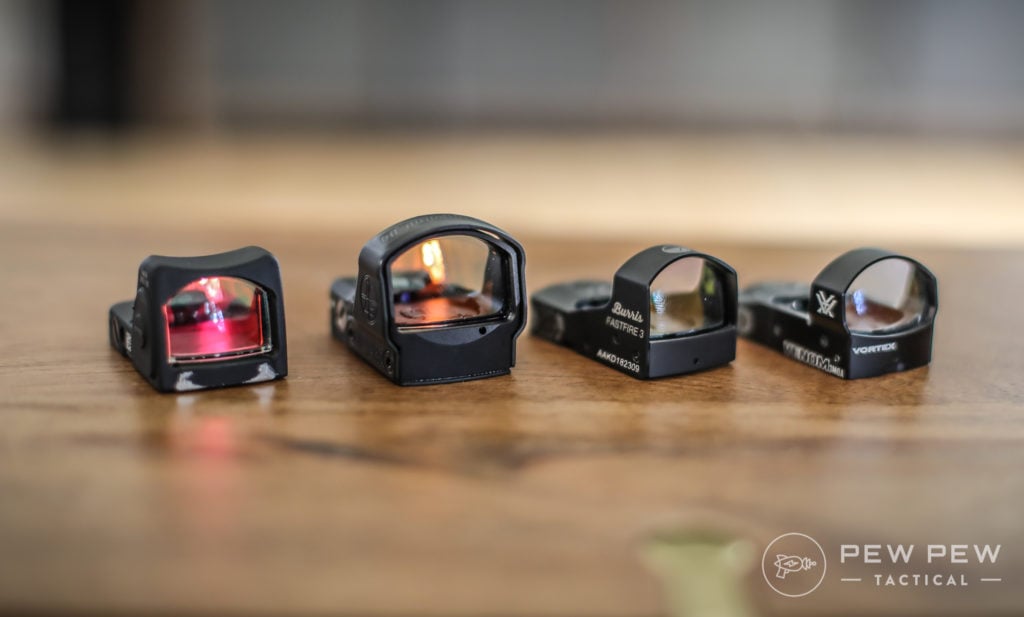 A few years ago the guys running red dots in a defensive handgun class were few and far between but now there are entire classes dedicated to them.
It used to be you were the odd man out but now you're part of the in-crowd. And if you're really In, you know Trijicon is at the forefront of the red dot market (hey, they are).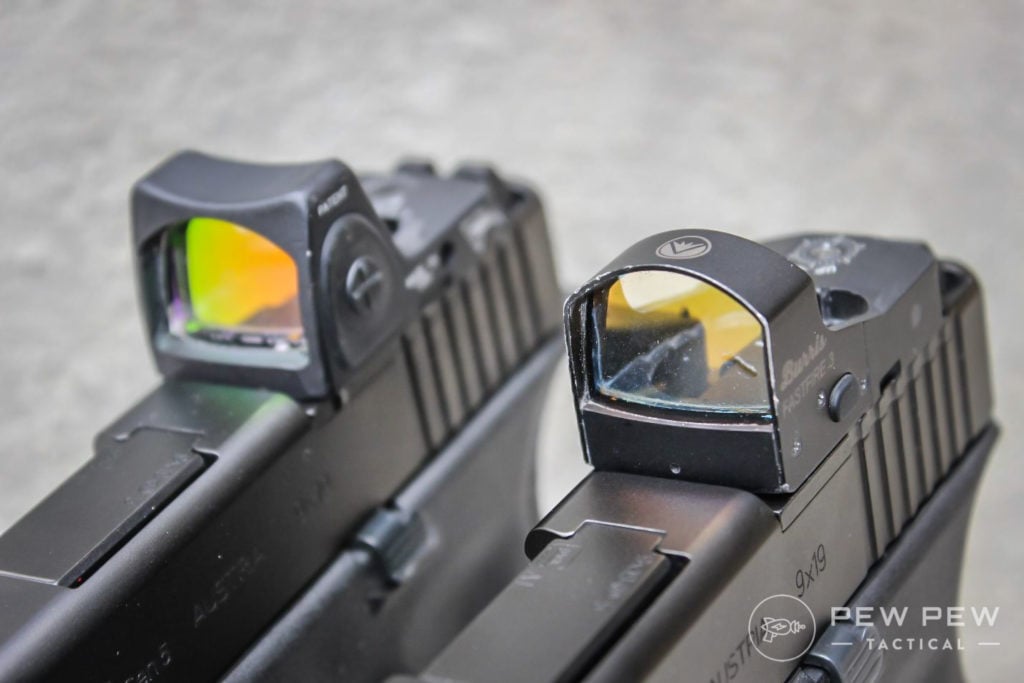 Trijicon most recently launched the SRO – shorthand for Specialized Reflex Optic – and I decided to take it for a test drive for you guys and see what it can and cannot do.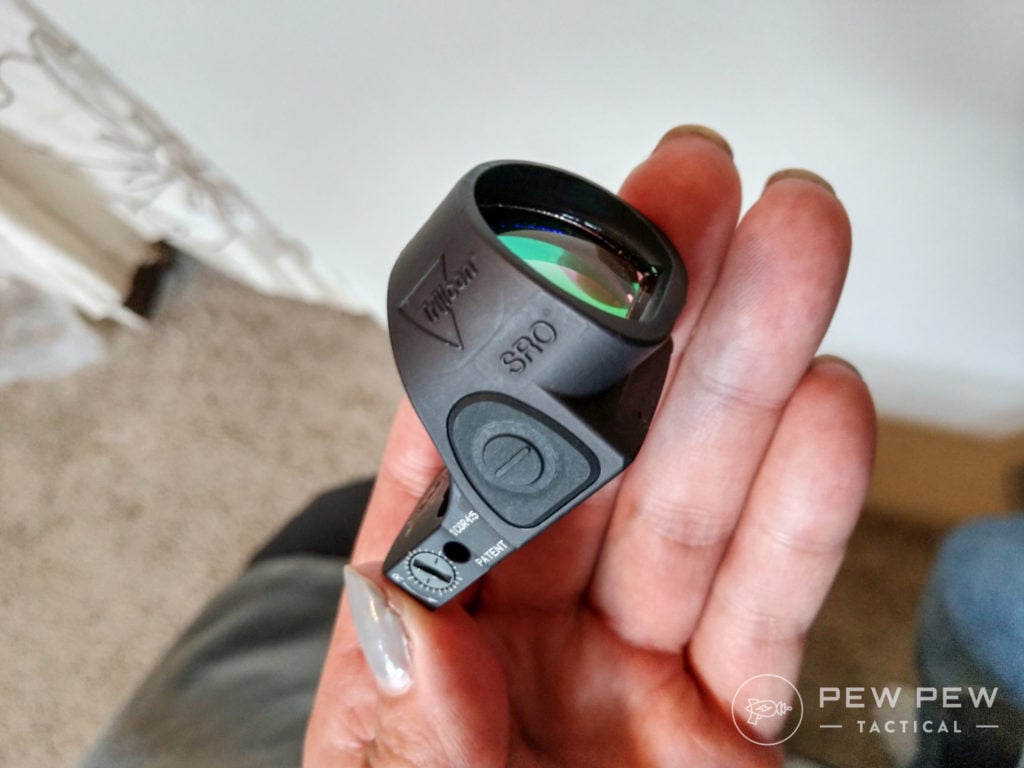 All in the name of science.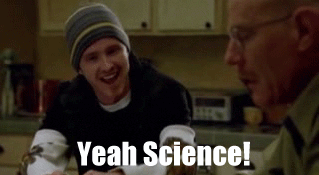 Devil's in the Details
Trijicon designed the SRO specifically for pistols which does set it apart slightly from the RMR which has been marketed for a variety of platforms.
It's made with a broader field of view and the expected clarity for rapid target acquisition and accuracy. The housing is constructed from 7075-T6 aluminum, a metal with zinc used for alloying.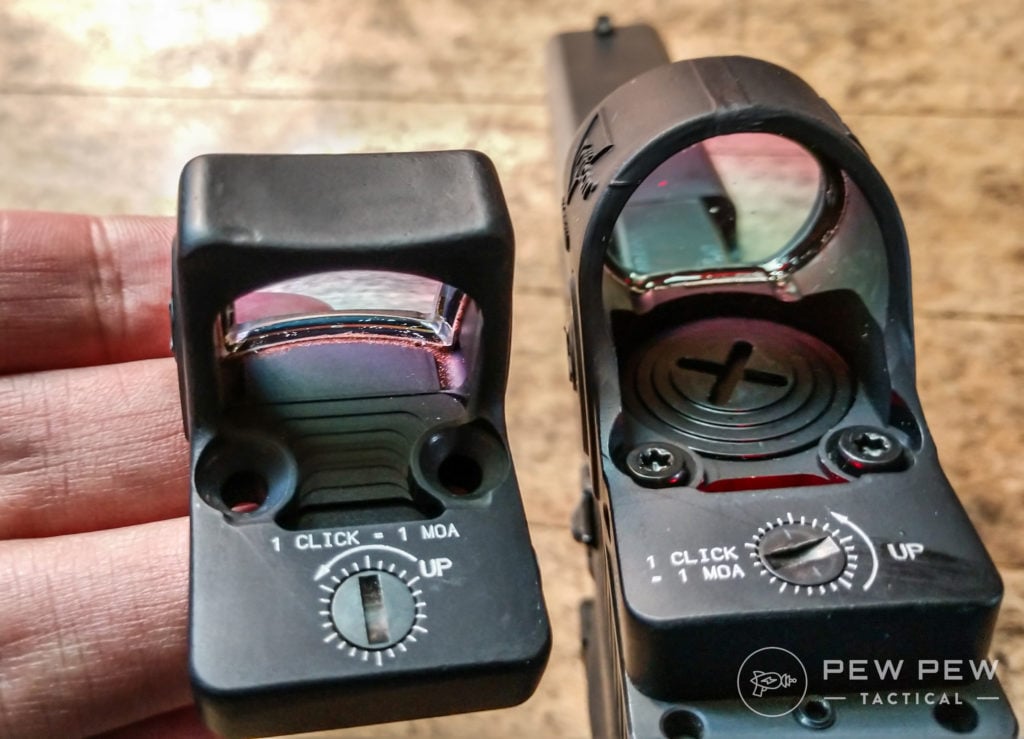 7075-T6 is known for strength and fatigue resistance, both of which are big pros for a pistol optic. Its footprint is identical to that of the RMR and it's compatible with most RMR mounts.
Oh, and it's billed as being waterproof to a depth of ten feet, so you should be fine running the SRO in the rain.
Other features include button "lock-out" mode to lock auto-brightness and "lock-in" mode to secure whatever brightness setting you prefer.
As those modes suggest the dot's brightness setting can be set to either automatic or manual use so if you prefer the dot automatically adjust itself, have at it.
The SRO is compatible with suppressor-height iron sights.
As for how it's powered it takes CR 2032 batteries and Trijicon says a single battery can last up to three years if the brightness setting is set at four or less.
You can change the battery without removing the optic from your gun, too. All good signs, but does it function well on the range?
Luckily for you, I took it upon myself to use it.
Prep Work
In order to use the SRO I had to mount it to one of my handguns and in the end, I put it on my Gen 4 Glock 20.
549
at Kygunco
Prices accurate at time of writing
Prices accurate at time of writing
Nothing like a poly 10mm to try out a new red dot, right? (If you dislike tactical plastic or have disdain for 10mm, you may go now.)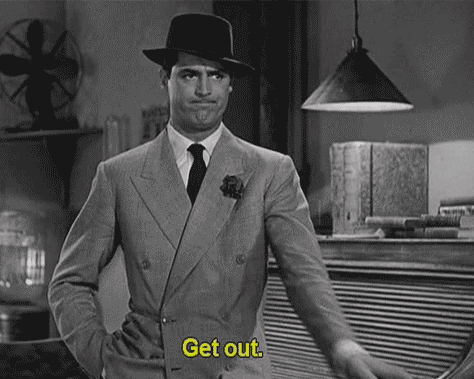 This is all worth mentioning because the original plan was to mount it to the new CZ P10C. Yes, that one is a 9mm.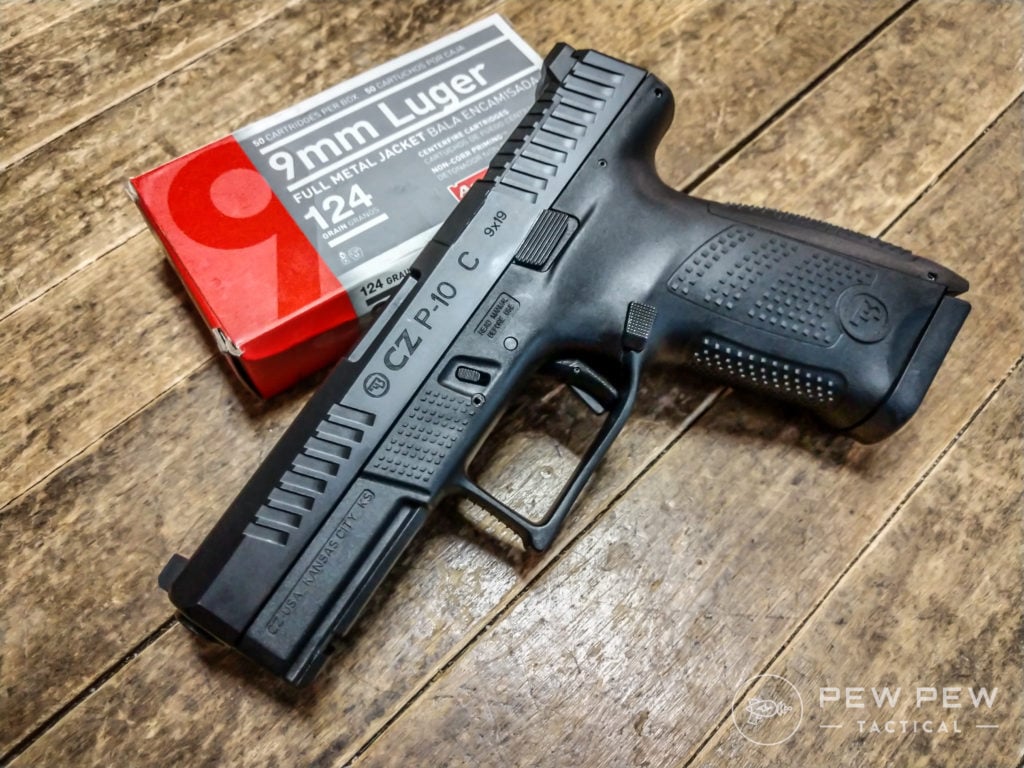 That gun is optics-ready and, well, new. As it turned out the SRO did not actually fit the P10C out of the box and I didn't have a mounting plate to make it happen.
Yes, the product guide claims the SRO fits the CZ P10 without a mount but the "C" is the compact and is apparently a different size entirely.
I might have been able to use a hammer to force it into place but beating forcefully would have been counter-productive.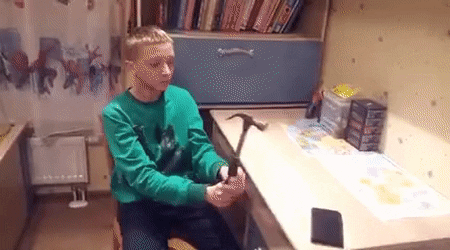 So, when you get your very own SRO be sure you also get the mounting plate for your specific model. Don't assume you won't need one.
Back to the G20. I already had a mounting plate for my G20 and, in fact, I had to take an RMR off the gun to put the SRO on it.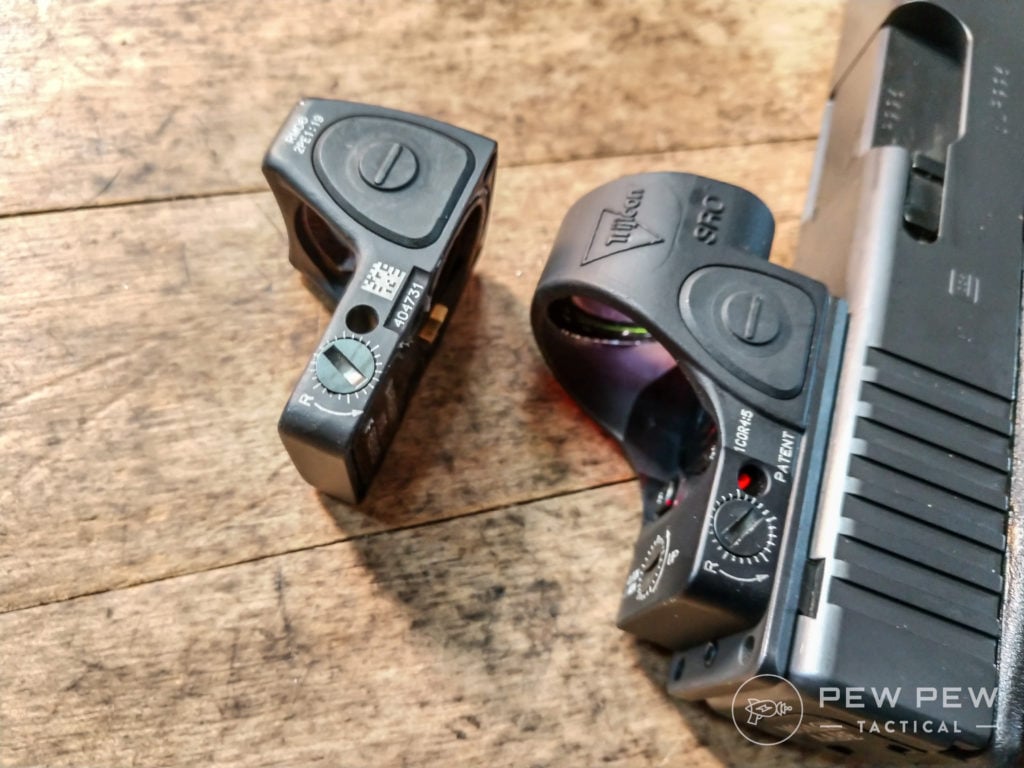 In the time since the RMR was launched, I've used it both at the range and on multiple hunts with good success.
You could say I'm a fan.
That SRO Tho'
At the range I got to work zeroing the red dot. My G20 was loaded with Remington 10mm 180 grain FMJs and not exactly clean (I'd been hunting with it in Texas and hadn't cleaned it yet so it was coated in red Texas dirt).
Initial zeroing took place at 10-yards from the bench and only took a few shots after which I stretched it to 25-yards.
Holy wow.
The SRO performed beautifully and proved its worth as a pistol optic almost immediately.
Field of view is significantly improved over the RMR – and remember I love my RMR – to the point I knew I'd be using the SRO for hunting. It's just that good.
Aside from the impressively broad field of view, the glass is crystal clear and the dot itself is easy to find.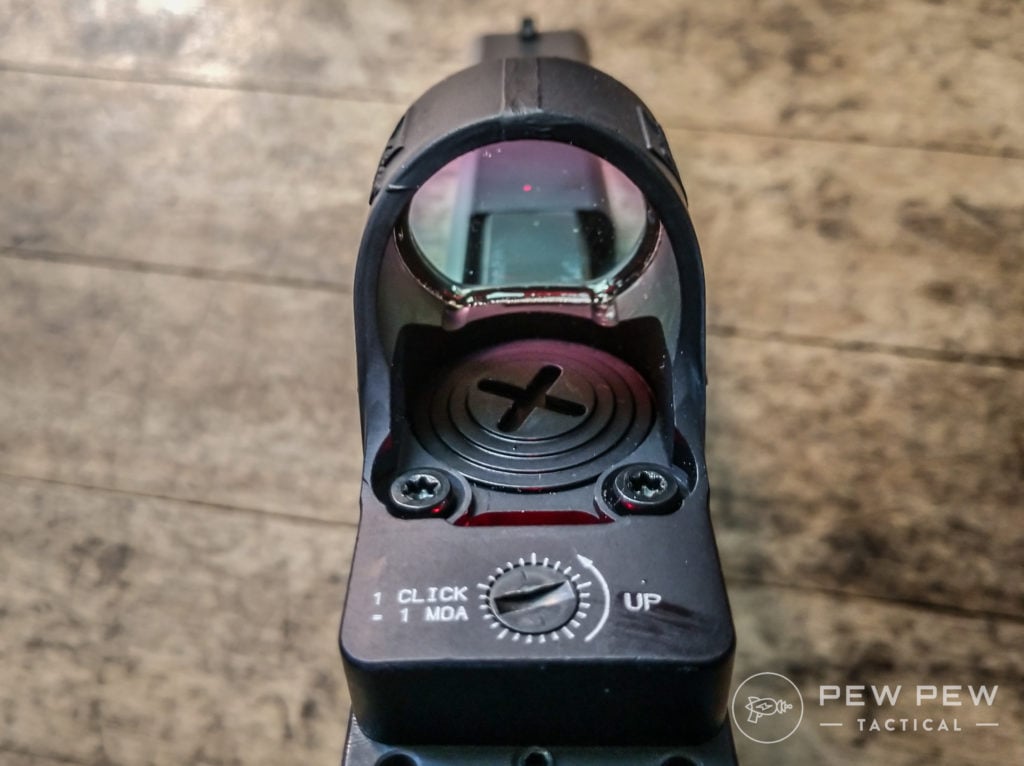 Rapid target acquisition for follow-up shots was simple and fast; yes, my groups opened up with rapid fire, but at twenty-five yards, five-shot groups were still under two inches so I was pleased.
Can you ring steel at fifty yards with the SRO? Of course. It's definitely easier than doing it with only irons which is a big plus but as per usual just be familiar with your gun's drift and drop.
The red dot makes it way easier – thank you, Trijicon – to the point I wish I could put this on multiple guns. Unfortunately, I'm a poor gun writer but if I could afford it I'd probably go out and buy a few more of these.
The SRO also gives you an edge for moving targets. That's due in large part to the field of view being so wide; you can track and acquire moving targets more quickly because the housing does not cut off important lines of sight.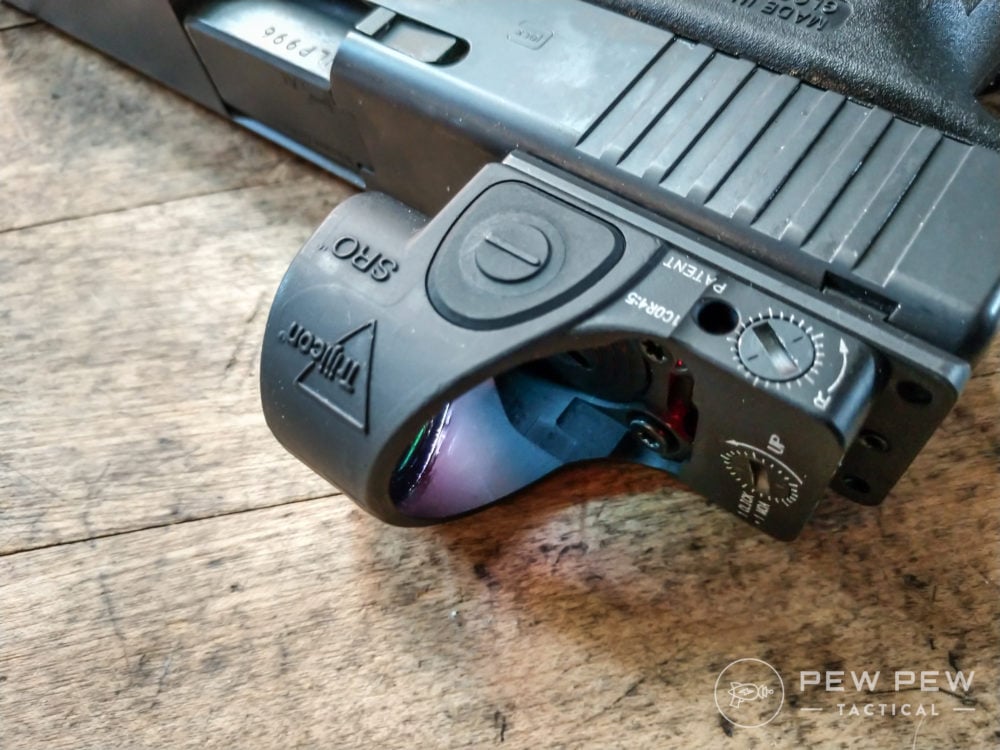 You might notice the housing of this red dot is rounded instead of rectangular. That factor plays a major part in that broader field of view but has other benefits, too.
Even though it's technically bigger and takes up more real estate in the air above your gun than, say, the RMR, it's more snag-free thanks to its lack of corners.
It also feels natural visually to look through round glass instead of rectangular glass. Who knew (Trijicon, apparently).
Torture (Sort Of)
Although I did not beat the Trijicon SRO with a hammer or throw it on concrete I admit to not being exactly gentle with my guns.
The G20 with the SRO on it was moved between multiple cases, tossed repeatedly in the back of the truck, laid none-too-gently on wood and concrete surfaces, and banged against tables.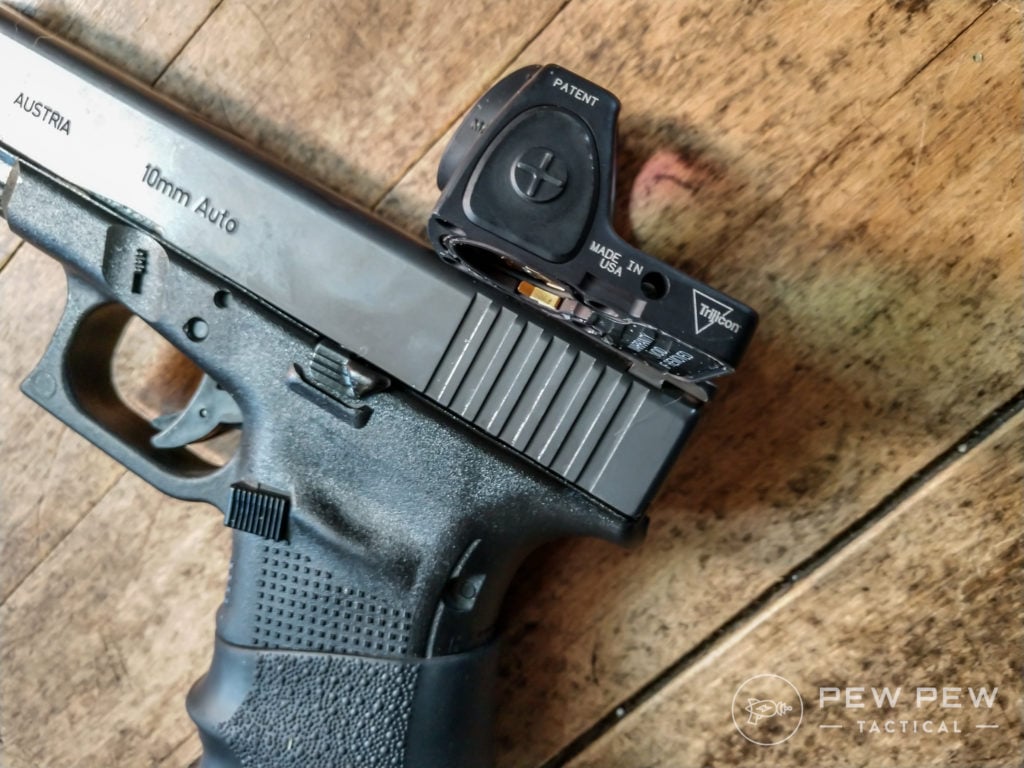 I may also have smashed it against a cement lane barrier at the range the other day. Through it all the red dot held zero and appeared entirely unphased by abuse.
Can you take it off your gun, throw it back on, and keep it zeroed? Well…close enough for horseshoes and hand grenades.
Taking it off the G20, storing it in its original case, then returning it to the G20 gave me a dot shooting low and left.
It was still on paper and I had no problem compensating for it; once I knew where it was impacting, I simply adjusted my point of aim.
All things considered, it did pretty well.
By the Numbers
Reliability: 5/5
I've had the SRO for a few months now and it's been perfectly reliable. It's also still on its first CR 2032 battery but that's a little less surprising. There have been no random shut-offs, no losing zero from impacts, and no flickering. So far, so awesome.
Ergonomics: 4/5
It's a little difficult to rate ergonomics on a red dot but let's see what I can do. I'm not a huge fan of the aesthetics but I can't argue with the results. It's growing on me.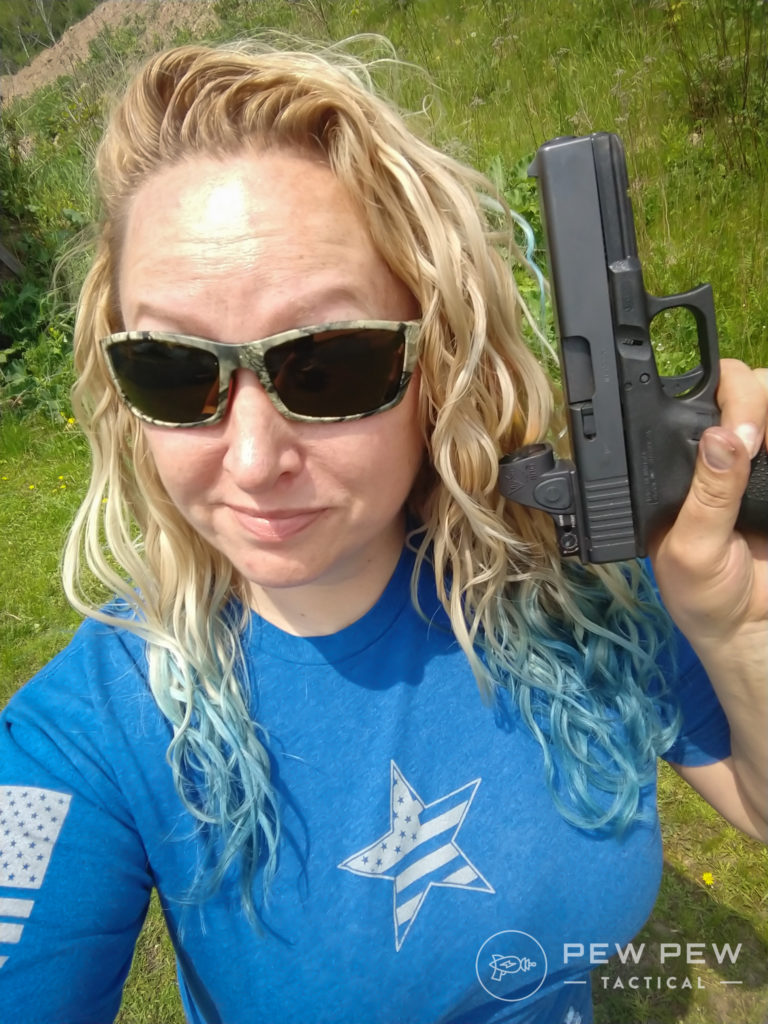 Does it get the job done and perform as promised? Yes. Can you really assess ergonomics on something you don't have any physical contact with while shooting? Not really.
Accuracy: 5/5
One. Ragged. Hole.
I'd say that's as accurate as it gets. Drop the Trijicon SRO on your pistol and you'll probably improve your accuracy, especially if your eyesight isn't what it used to be.
It does take some getting used to red dots but it is well worth the learning curve.
Customization: ?/5
The SRO does have mounting plates – when you need them – but other than that customizing a red dot is kind of a no-go.
No complaints here, I have no desire to change anything about it.
Value: 4/5
MSRP is listed at a mind-boggling $749.00 but I had no problem finding the SRO online for $550. YMMV.
550
at Brownells
Prices accurate at time of writing
Prices accurate at time of writing
Is it expensive? Yes, but – and here I go throwing around the clichés – you really do get what you pay for with these things.
I've always said you're better off putting your money into your glass on rifles and I'd say that holds true if you intend to use the SRO on your self-defense gun (or on a dedicated hunting handgun).
I wouldn't want to trust my life to cheap glass from an iffy manufacturer, personally. Saving up and getting your hands on a Trijicon SRO does make sense in many scenarios.
If you're a casual plinker, well, that's up to you (also, you should get out and train more). Minus one point because the price did make my heart stutter.
Overall: 5/5
Specs:
Manufacturer: Trijicon

Model: SRO (Specialized Reflex Optic)

Magnification: 1x

Sight Window: .98 x .89 inches

Lens: Tempered Glass

Adjustments: 1 click = 1 MOA

Adjustment Range: 150 MOA Total Travel

Dimensions: 2.2 x 1.3 x 1.4 inches (55 x 32 x 34 mm)

Weight: 1.6 ounces (with battery)

Illumination Source: LED Powered by CR 2032

Battery Life: Over 3 years of continuous use when used at 70 degrees Fahrenheit and at setting 4 out of 8

Brightness Settings: Automatic and Adjustable 8 Setting
Parting Shots
The Trijicon SRO rocks. I have an embarrassing number of red dots here mostly because I handgun hunt quite a bit and the SRO is the current frontrunner.
That's not to say the other brands and models don't work well and perform precisely but simply to say the SRO has an edge.
550
at Brownells
Prices accurate at time of writing
Prices accurate at time of writing
And I say that as someone who was less than thrilled with the aesthetics and prepared to grumble a bit because of it.
In reality, the larger size, curved edges, and relatively slim housing give you some serious field of vision and a nice unobstructed view. What can I say, I'm in love with a red dot.
There is a lot of pistol red dots on the market, what one do you run? Let us know in the comments! Need an optic for your rifle, then take a look at the Best AR-15 Scopes & Optics!