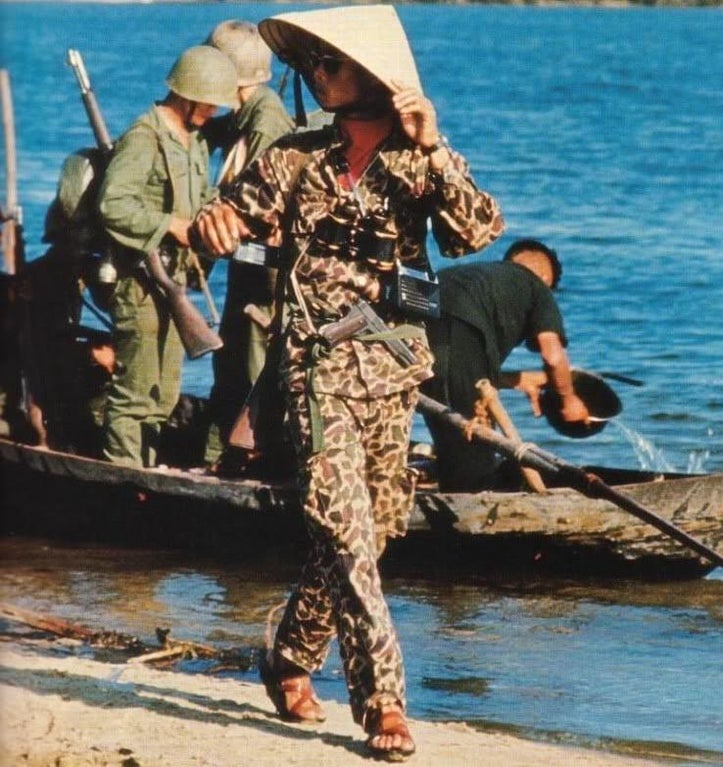 A fallacy common among some Americans is that wars were won singly handedly or that American armed forces were always and without doubt the best trained or the most feared. While American forces have left their mark around the world, there are others equally deserving of reverence.
The 22 Ranger Battalions of the Army of the Republic of Vietnam were some of the best trained and most respected units of the Vietnam war.
Those 22 battalions would earn 11 U.S. Presidential Unit Citations from two American Presidents.
One battalion, the 37th Rangers, earned three citations. One of those three citations reads: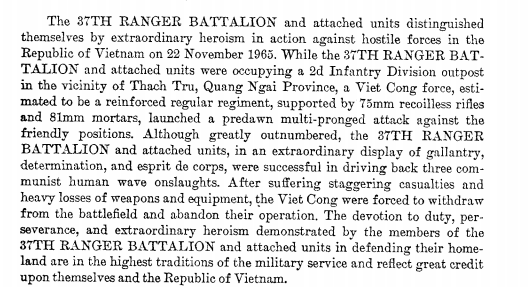 Under American advisers, ARVN Rangers mostly trained at bases established in Vietnam by the French commando units in the '50s. Small numbers of the ARVN Rangers were even brought to America to train at the U.S. Army Ranger School at Ft. Benning
The Ranger in the photo above wears their signature "Duck Hunter" camo.
Starting life as an American Marine camo pattern in WWII, the ARVN Rangers commonly wore it and it was popular across other special operation forces in Vietnam.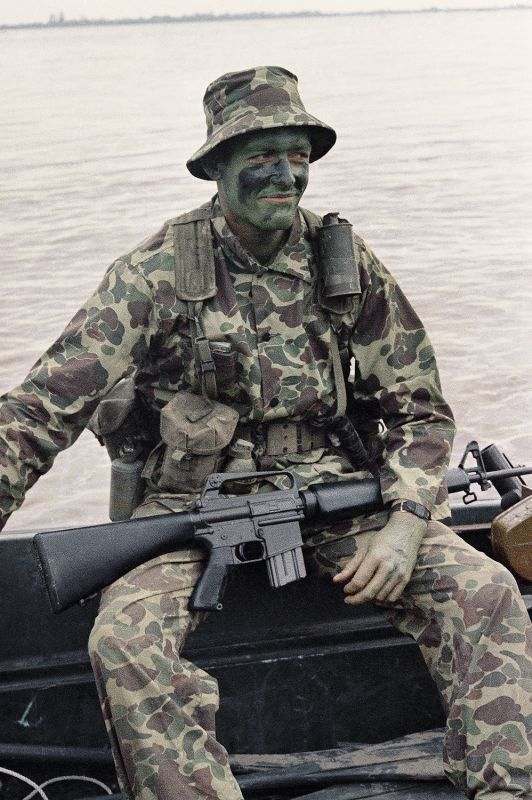 Due to the legendary status of the Rangers, they were allowed to dress and use equipment as they pleased to accomplish their missions.
This is a new style of article for Pew Pew Tactical, if you liked it — let us know in the comments! If you want to see more, also let us know! If you didn't enjoy it…well phooey. For a little more history, check out the Best Historical Guns (You Can Still Buy).