Carjacking is near and dear to a lot of the motoring public, and it is absolutely something worth considering.
These crimes are on the rise in certain parts of the country. Places like Minneapolis have seen as much as a 537% increase in carjackings in 2020.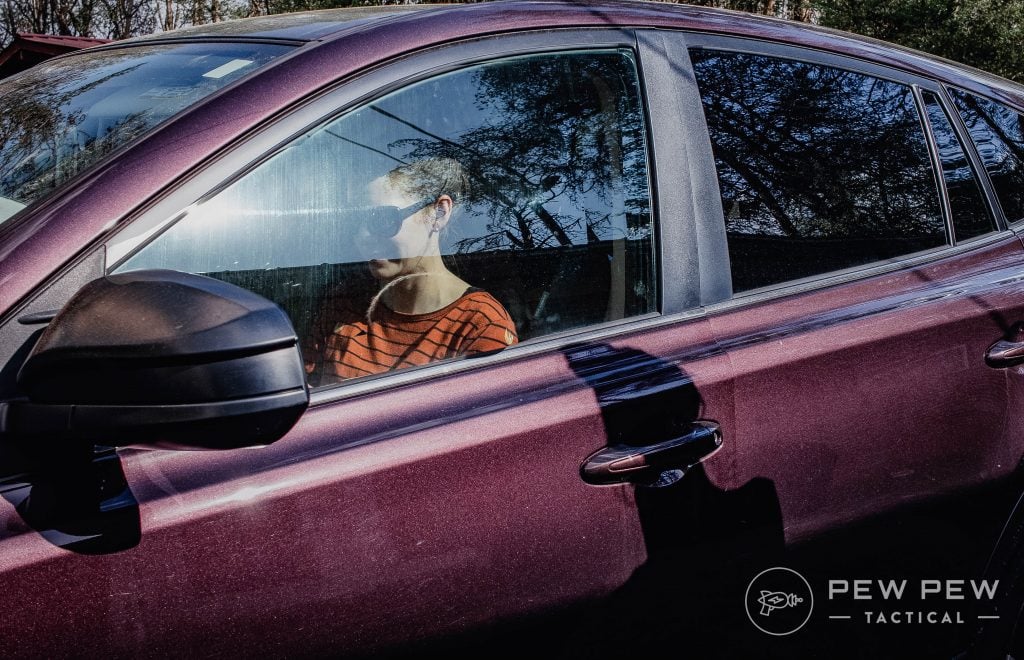 So today, I'm going to address how to deal with this potential threat.
Since things do not always go to plan, we'll discuss multiple scenarios.
Also, keep in mind laws vary from state to state. I am not an attorney, and you should not consider this information as legal advice.
Rather, it is food for thought to help you prepare for a possibility.
Table of Contents
Loading...
Prevention is the Best Medicine
I'm going to focus heavily on prevention because all the options south of here are a downhill slide of diminishing returns.
In the world of prevention, there are a few key ideas to consider.
First, the concept that carjacking is a crime of opportunity.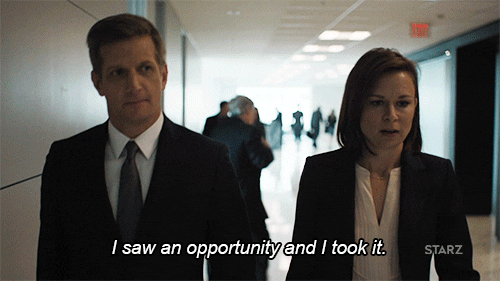 This means a criminal sees a victim create an opportunity and the criminal seizes it.
So, what's the fix here?
Don't make it easy for bad guys.
If they were inclined to hard work, they would likely have a normal job like most of us.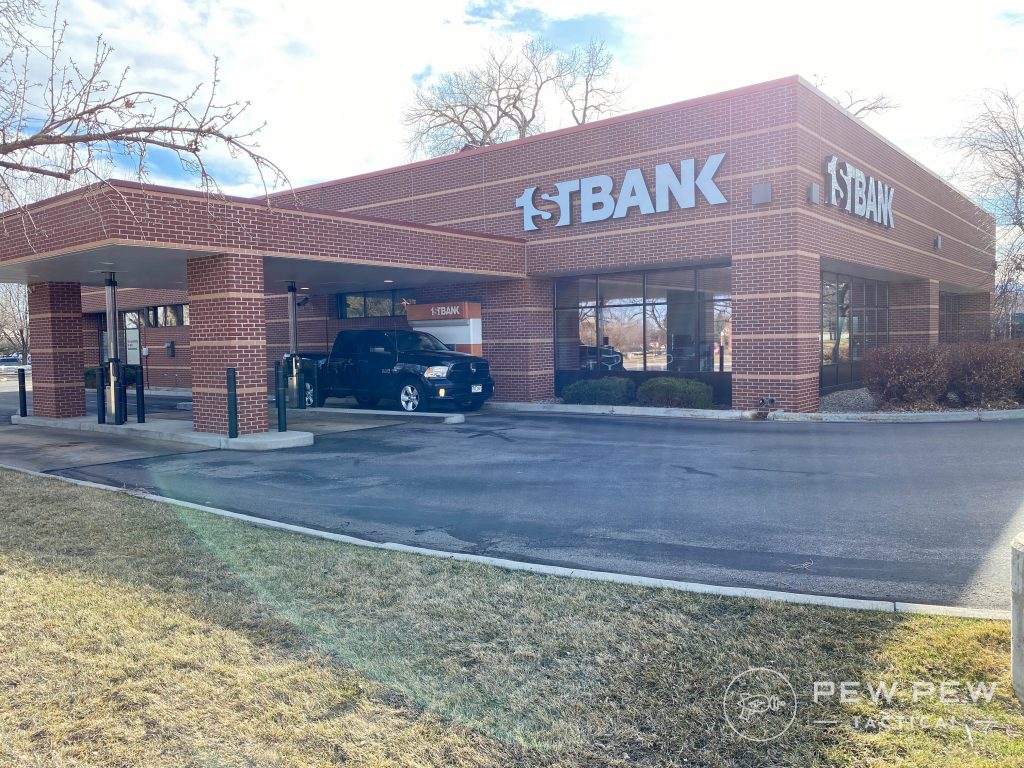 In Gavin de Becker's The Gift of Fear, he teaches us to trust our inner voice. You know, the one that tells us when something looks sketchy.
In essence, we have learned through polite society to dismiss that voice for fear of making someone feel bad.
Do not do this.
If something makes you uncomfortable, trust that feeling. Act immediately.
So, if someone approaches your vehicle and you feel weird about it, drive away.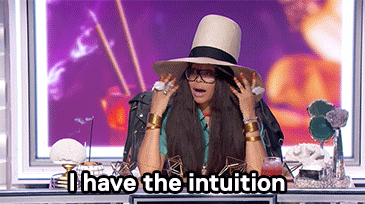 Practical applications of this mean setting yourself up for success.
Any time you are in a vehicle, in a setting where close interaction with other people is possible, be prepared to act.
One of the most critical junctures is getting in or out of your car.
Here, criminals can lie in wait and approach you from blind angles while you are distracted.
Unfortunately, many people are carrying things, using the phone, or both.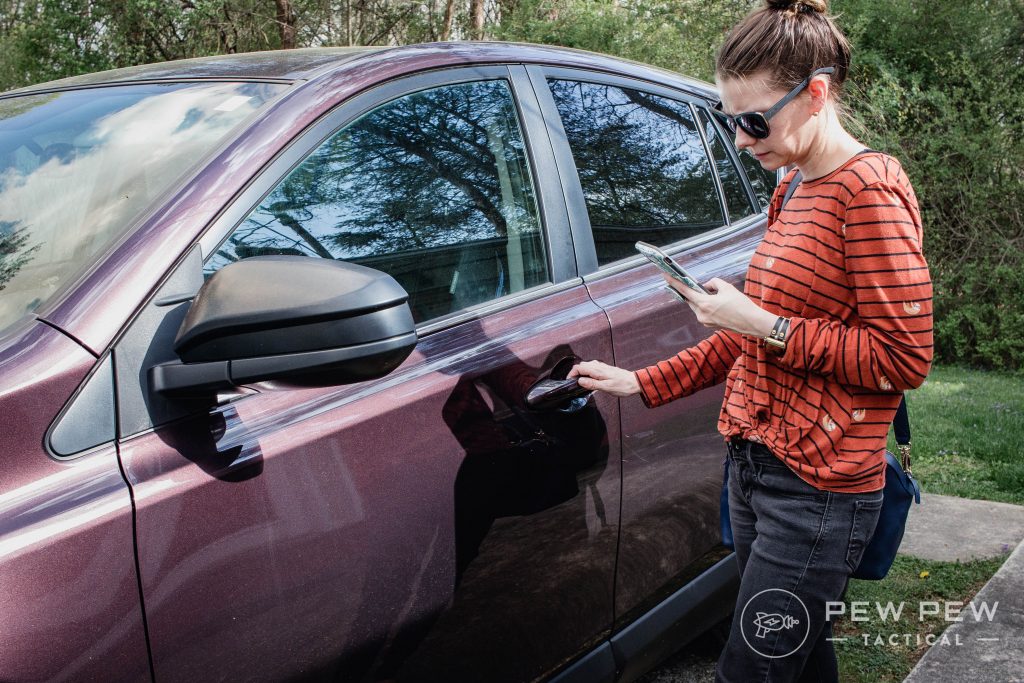 Awareness is the best medicine to prevent carjackings, particularly when getting in or out of your ride.
When Exiting
Park in a manner that allows you to have a wide field of view. Give a high preference for well-lit areas that afford you quick access to your destination.
This might mean a combat park or backing into a spot, especially if an area is making you uncomfortable.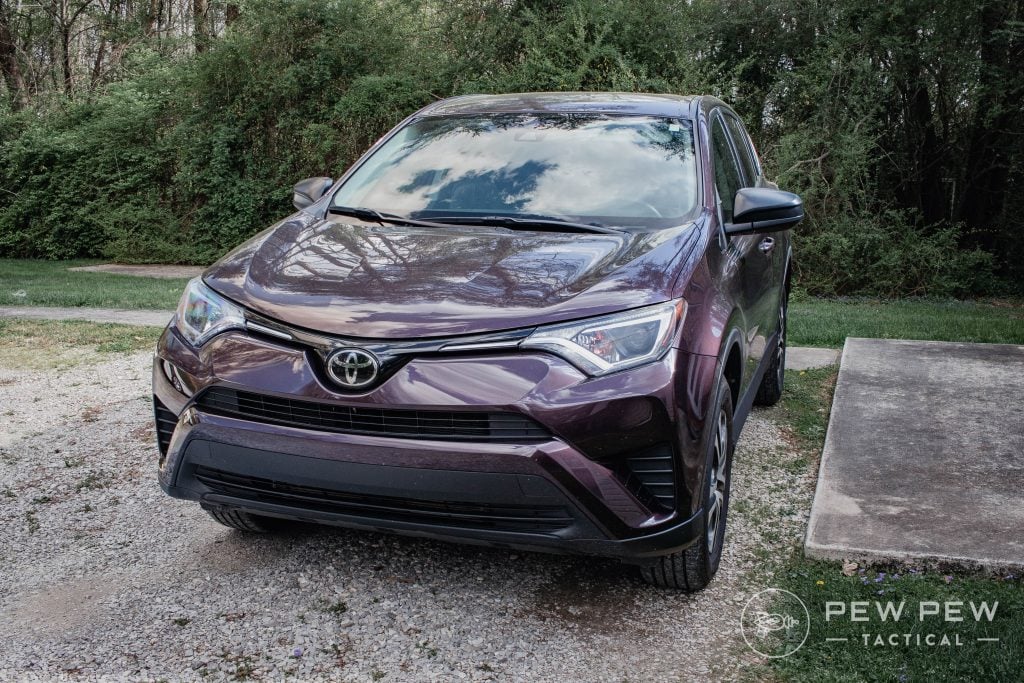 It is much easier to drive forward under high stress than it is to back your vehicle up.
Also, keep in mind, nothing short of an appointment forces you to leave your vehicle.
Observe the situation from a vehicle that's ready to move and leave if you're not convinced it's safe.
When You Approach
Keeping your hands free, if possible.
If you can't, keep at least one hand free, so you can address threats.
Definitely have your keys ready.
Don't create that opportunity to get jacked by digging in your pockets or purse for keys, head down, unaware.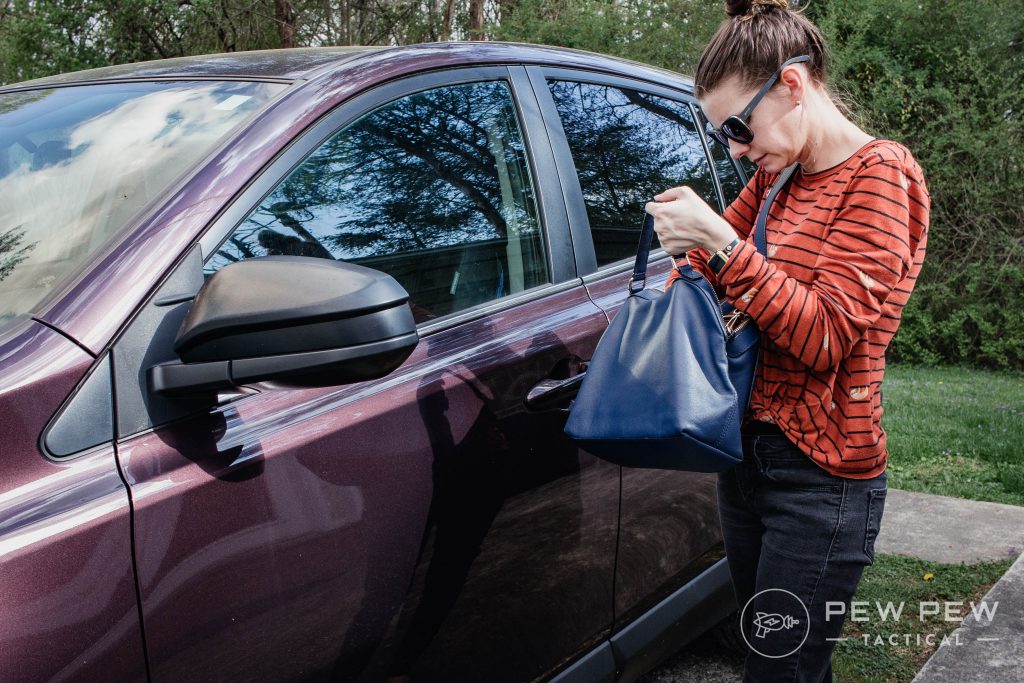 Keep a steady eye on trouble spots like a column someone could hide behind or the abductor van that parked real close while you were away.
Once in the car, lock the doors immediately.
Some vehicles will lock automatically when you reach a certain speed but be more proactive than this.
When you take your seat, get the car in motion. Until you are underway, you are still at risk.
When Stopped
Whether at an ATM or a traffic light, leave yourself an escape route.
Do not pull up to the bumper of the car in front of you. If you know your car's turn radius, leave at least that much room so you can pull out and move away from trouble.
Visualize where you would go — the more avenues of escape, the better.
With an ATM approach, use the option that limits lanes of approach to your vehicle.
If you park against the building, no one can easily hide and surprise you, and you will stand a much better chance of seeing someone come from the front.
Check your side or rearview mirror frequently.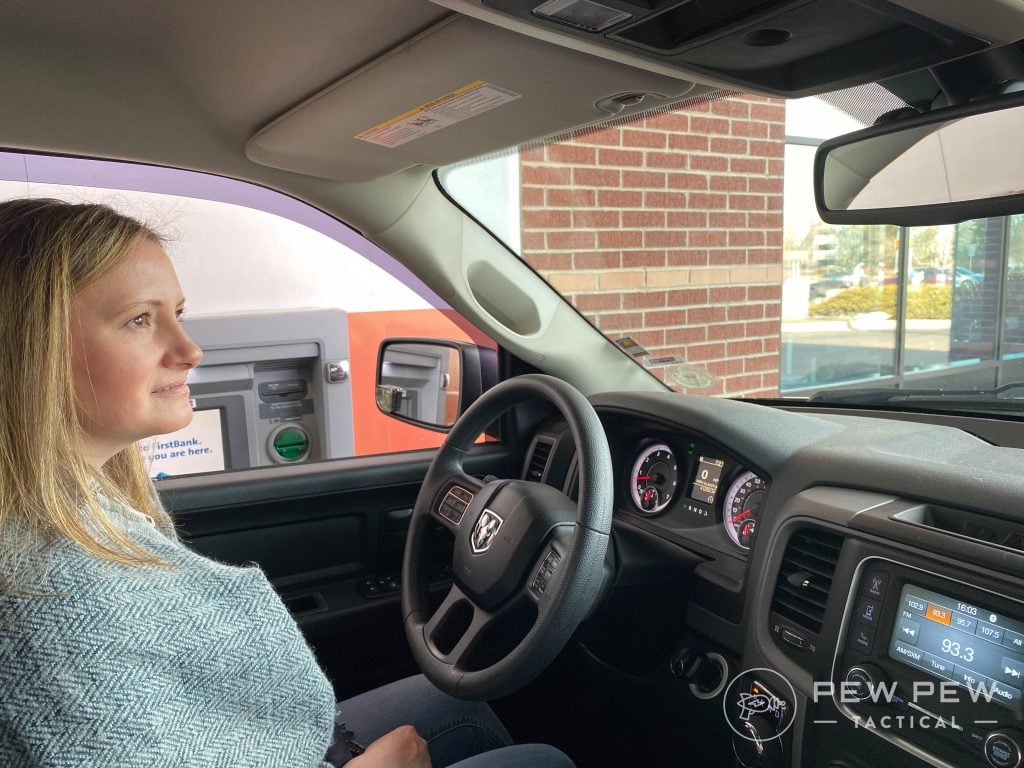 Bail at the slightest hint of an issue.
Leaving your card behind or even cash is easier to deal with than a carjacking.
Remember this: MOBILITY IS SURVIVAL.
Stay Aware
You might think you are relatively safe once you leave higher-risk locations and get back into traffic.
Think back to many of the police chases you've seen captured on video.
Fleeing suspects may not have had carjacking in mind that day, but when they crash their car, their only motivation is escaping the cops. If you are handy and unprepared, you may provide their next ride.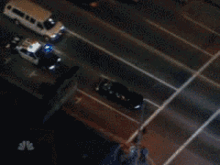 Again, this goes back to awareness, listen for sirens, pay attention when you see many police cars and a helicopter overhead.
Another huge part of awareness is having the ability to communicate where you are geographically.
If you have never called 911 before, one of the first things they ask you is the location of your emergency.
You may be surprised, but a lot of callers are actually stumped by this and cannot give a nearby intersection. Help needs to know how to get to you quickly.
What to Do if You're Carjacked
1. Life Is Priority
During a carjacking, the only actionable priority is life.
No property is worth dying for.
As a result, temper your reactions accordingly.
If awareness and prevention have failed you and you find yourself in a scenario where you are confronted with an armed carjacker, exit the vehicle as safely as you can.
Try to keep your phone with you so you can call for help.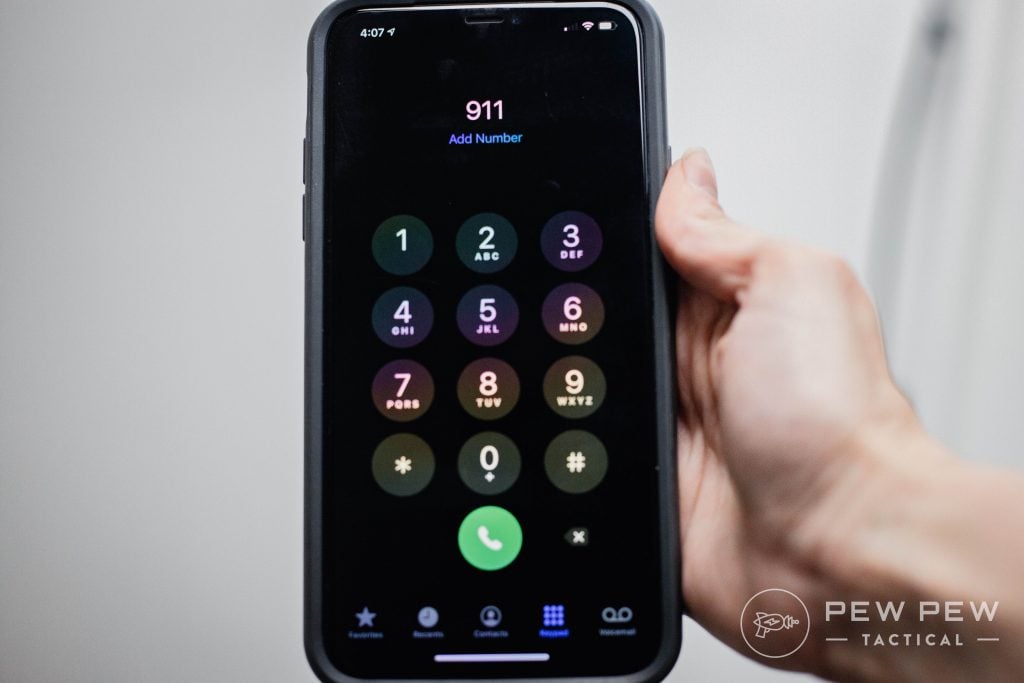 Be a good witness and make mental notes of the description of the driver, what they were wearing, and the last known direction of travel.
That said, more modern vehicles have fobs that must be present for the vehicle to operate. This is not even relegated to luxury vehicles anymore.
If a jacker forces you from the vehicle, having the fob in your pocket is handy.
Use your opportunity and run like the wind to safety.
Chances are, when the felon realizes their error, they may come after you but will likely find the next best option if you are nowhere near.
2. Get Outta There
This option is great, provided you have laid some groundwork from the awareness level.
Say you pull up to a light and stop a car length behind a few cars.
You have identified two routes that would allow you a relatively safe exit from the intersection, a right-turn lane that is empty and a sidewalk clear of pedestrians.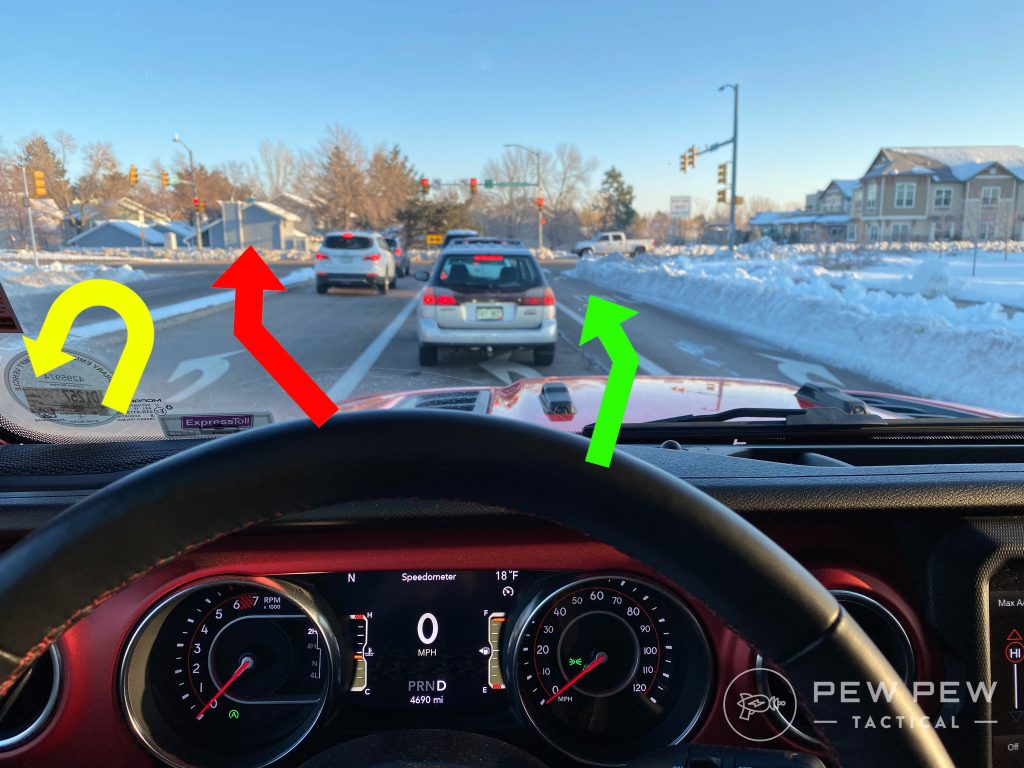 A driver gets out of the vehicle in front of you and approaches with something in his hand.
In this scenario, I whack it and flee in the direction least likely to jam me up.
I'm not giving out autographs, and I can't think of a good reason for someone to come at me like that.
People are often surprised at what a vehicle will do when handled properly.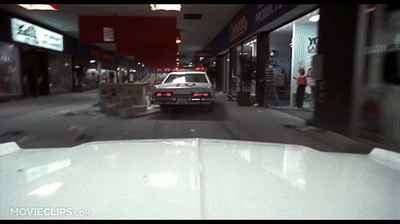 Curbs, fences, and other barriers, even other cars, will rarely stop 4,000-pounds and 150 horses.
Keep in mind; you will be responsible for your escape and any damage you cause. But cops and prosecutors are far more understanding if you can articulate a viable threat to your safety.
3. When to Fight
There are a couple of scenarios where resistance to the highest degree is necessary.
Keep in mind you are held accountable for your actions, and your use of force will be weighed against the level of threat you faced.
Never let anyone take you.
If anyone ever tries to force you to go in the car with them, do not comply.
Pick your best opportunity, distract them if you can, then make a break for it.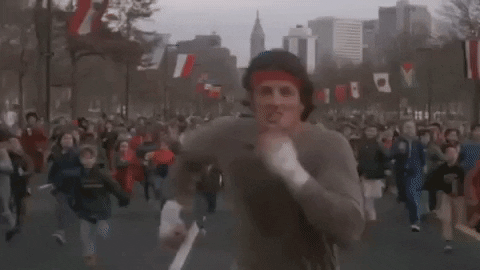 Anyone willing to abduct you likely has laid out some dubious plans.
They will take you somewhere that gives them the advantage of accomplishing those plans while minimizing their risk of being caught and your chance of escaping.
You are literally better off running from someone trying to shoot you at close range than hoping for a better outcome after being kidnapped.
Children
This scenario is a nightmare for parents.
There are many tales in law enforcement of cars being stolen with children still in them.
First off, never leave kids alone in a vehicle, particularly a running vehicle.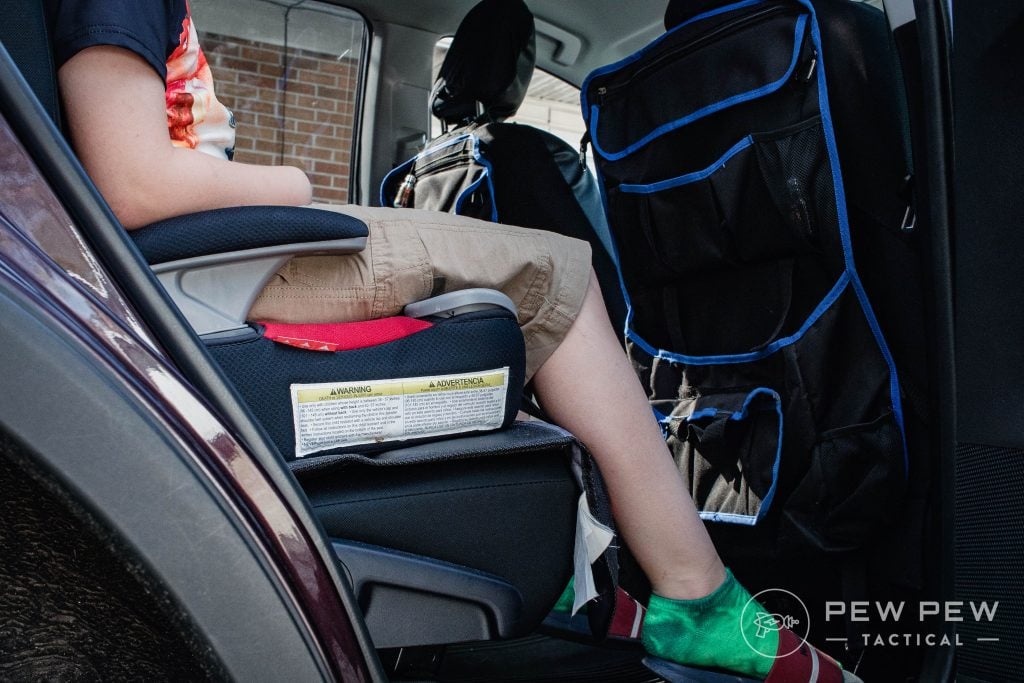 Sometimes when the weather is hot or cold, folks leave a car running to keep the kids comfy while they quickly pop into the store. Take your children with you.
I know this is a hassle, but the possible risk your kids face is egregious.
People who care for kiddos know how difficult it can be to quickly remove smaller kids from car seats, so this is often unfeasible.
My approach while transporting precious cargo has always been awareness and avoidance. Flee if possible, fight like hell if forced.
By the Numbers
I cannot emphasize enough how important the arts of awareness, detection, and avoidance are in staying safe while driving.
Always strive to avoid the situation upfront, so you do not have to flee or defend yourself with violence.
Develop good habits like locking your doors, staying aware of your surroundings, knowing where you are, visualizing avenues of escape. Then make these practices habitual in your daily travels.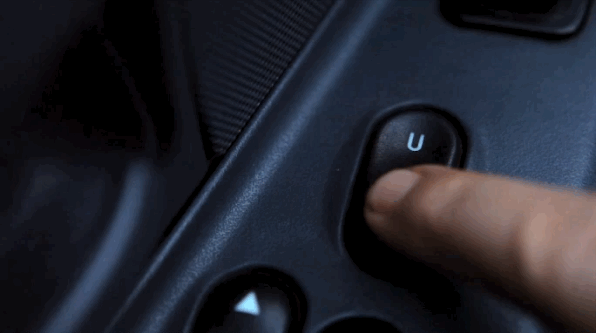 The risks you avoid may not even be a carjacking targeting you.
Being aware that the car in the next lane cut off another driver may tip you off to some pending violence.
Forewarned is forearmed. Start moving away.
Shots fired between those two vehicles may not have involved you at the start, but they involve everyone within range when they ring out.
Before you are forced to use violence to defend yourself or others, learn how to do it effectively.
Get training on how to strike and grapple.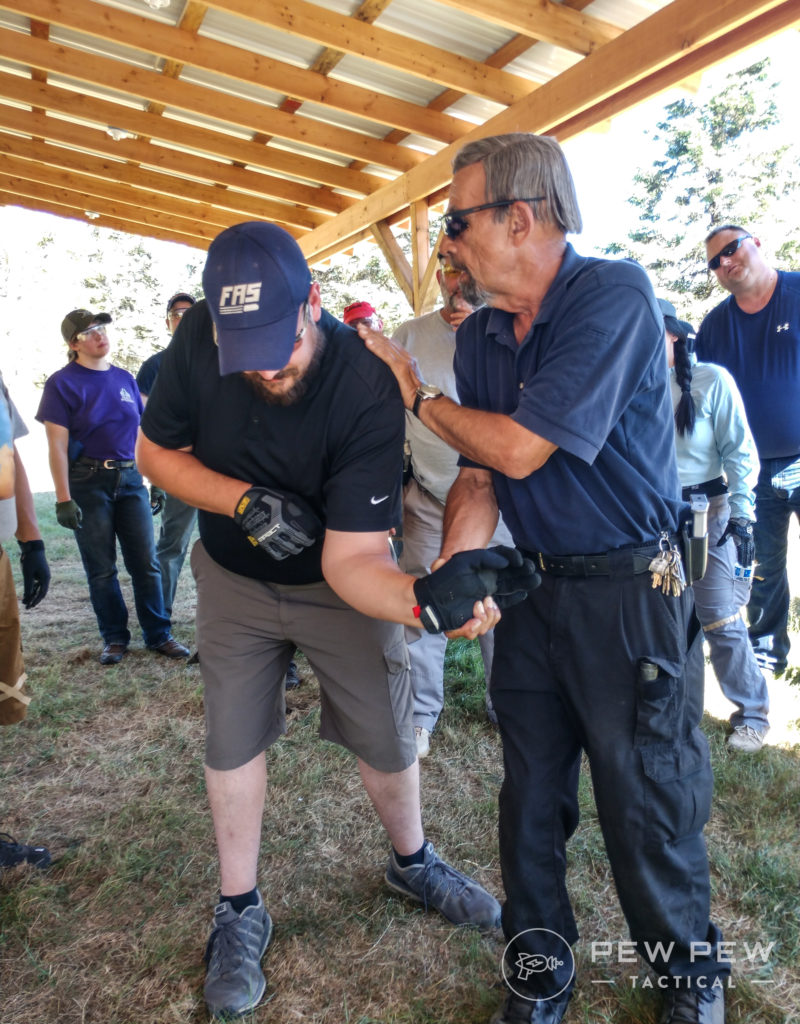 Find a reputable firearms instructor who will train you to carry your weapon and deploy it from a vehicle.
You can shoot for years on a static range, learn good skills, and then get hung up in a seatbelt.
Of critical importance, learn the laws regarding self-defense that apply to your area.
Conclusion
Avoidance is the highest reward category when it comes to carjackings. But remember, the suspect has a say in what happens too. So be ready.
Have you ever been carjacked? Let us know in the comments below. Also, get to know Sean in The Blue Brief: An Introduction.