Primary Arms has been creating budget-friendly optics for a while now but the company boldly stepped into the big leagues in a major way with the PLx, or platinum, 1-8 LPVO.
We tested one out and were very impressed with the premium offering.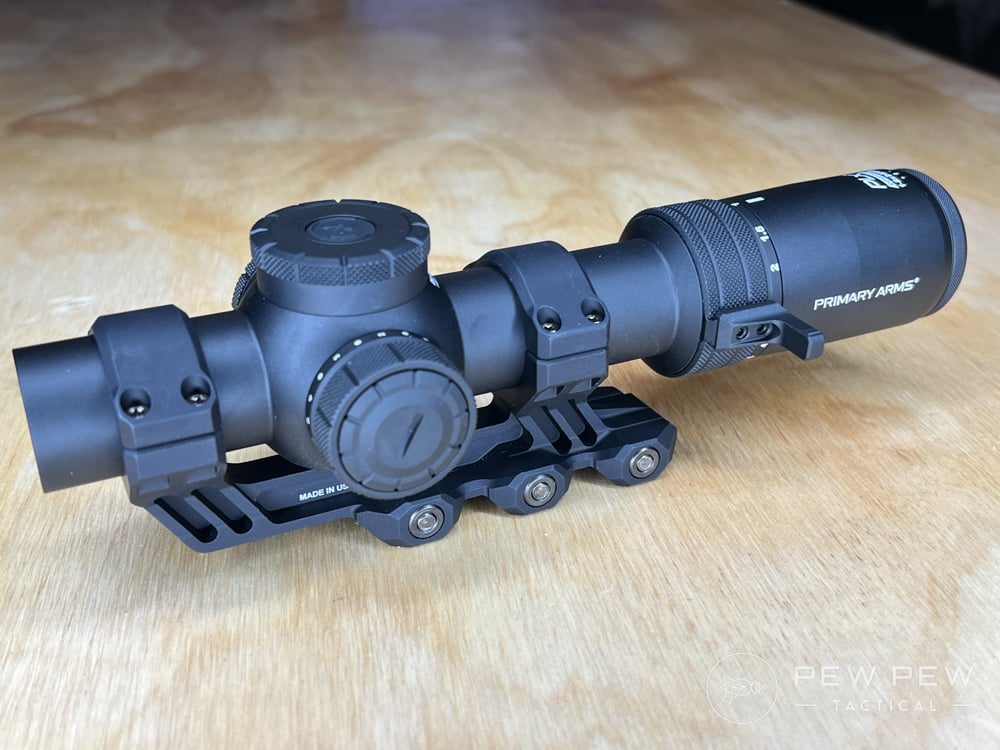 We'll share our findings with videos below, so keep reading for specs, features, and more!
Table of Contents
Loading...
Pros & Cons
Pros
Excellent glass clarity
ACSS reticle
Compact size
Cons
The Bottom Line
For a company that built its brand on high-value, budget optics, it's nice to see an option catering to customers who want more. The PLx 1-8x is a great scope, competitive with bigger brands for the money.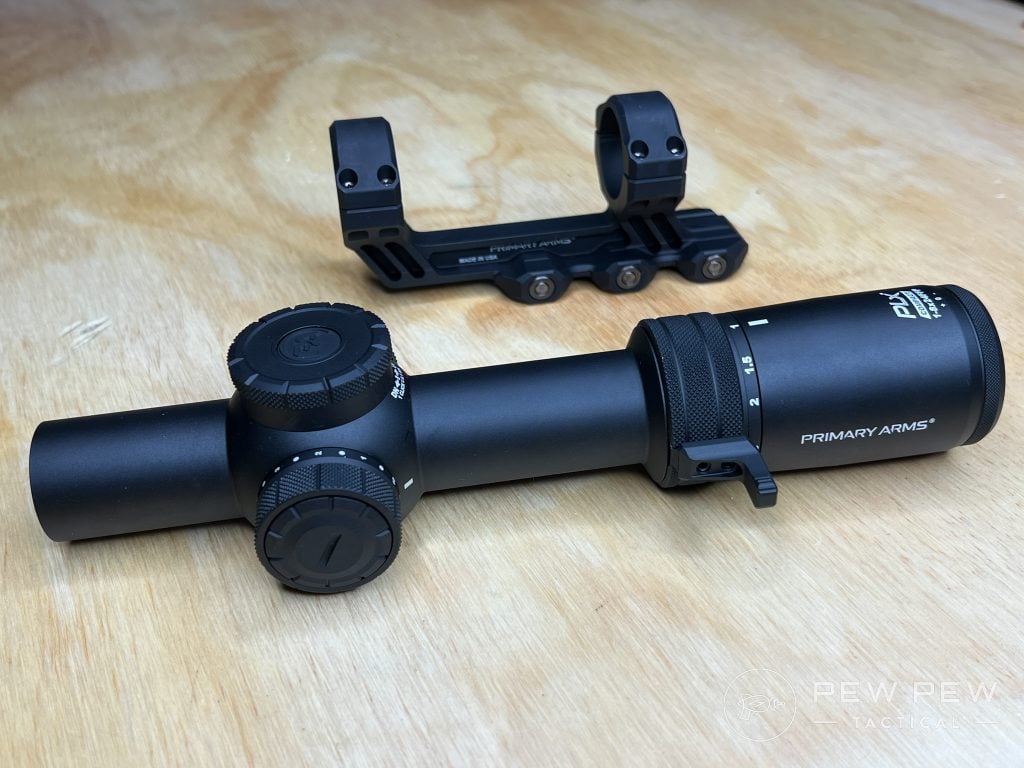 Specs & Features
Specs
Eye relief: 3.98 (1x) 3.83 (8x)
Length: 10.5 inches
Tube diameter: 34mm
Focal place: First focal plane
Weight: 26.9 ounces
Magnification: 1-8x24mm
Features
Japanese glass
Etched and lit reticle
First focal plane
Source: Primary Arms
1299
at Primary Arms
Prices accurate at time of writing
Prices accurate at time of writing
Background
You could say the SLx 1-8×24 was a jumping-off point for Primary Arms, a penny-pinching option that still landed shooters squarely in the LPVO market. This optic was a good offering, coming in under $400.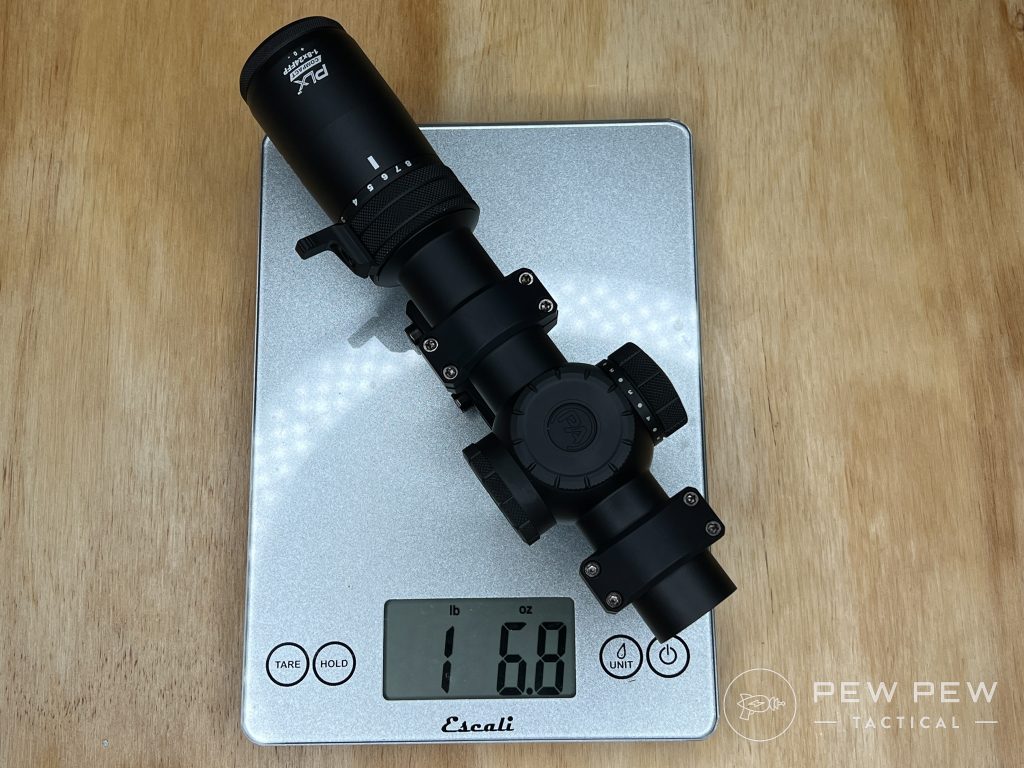 The PLx by contrast, reflects an effort by Primary arms to create an even higher quality optic still adhering to their on-brand drive for value.
Who Is It For?
This is not the bargain bin option! Primary Arms cracked their knuckles and created a feature-packed scope that is competitive with longer-standing optics companies.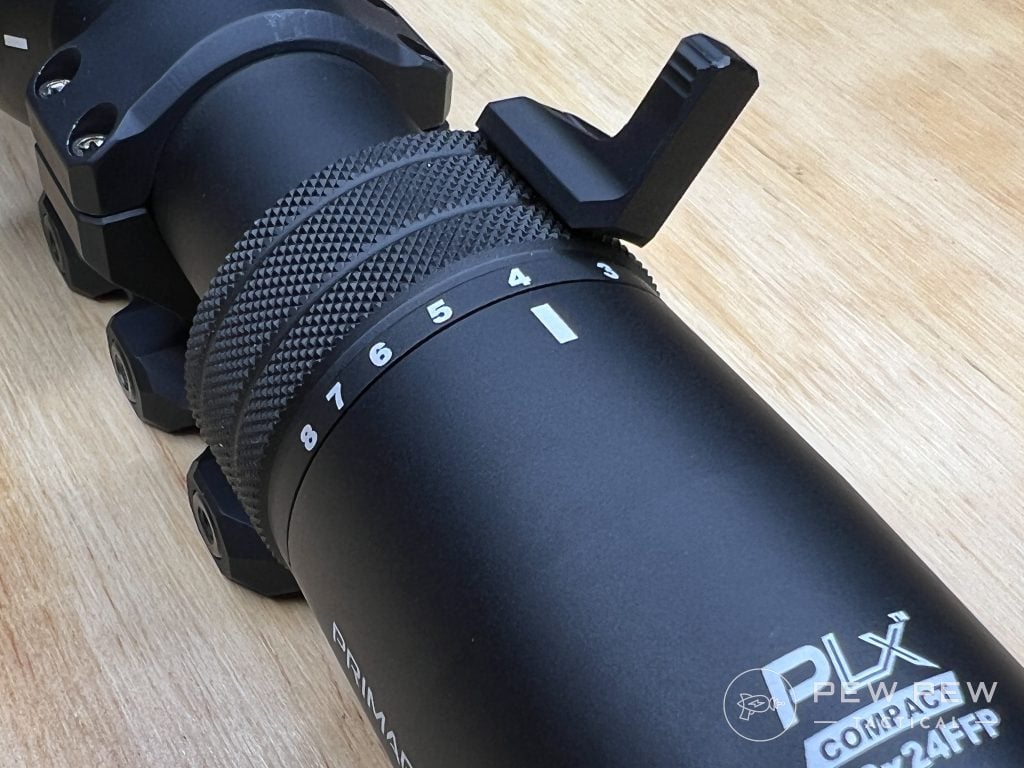 The PLx is likely intended for competitive shooters, professionals, and the discriminating customer who is willing to pay for a higher level of quality.
Fit & Feel
The body of the scope has a black, anodized, finish, common to many optics. Its coating feels durable and the matte finish doesn't reflect light.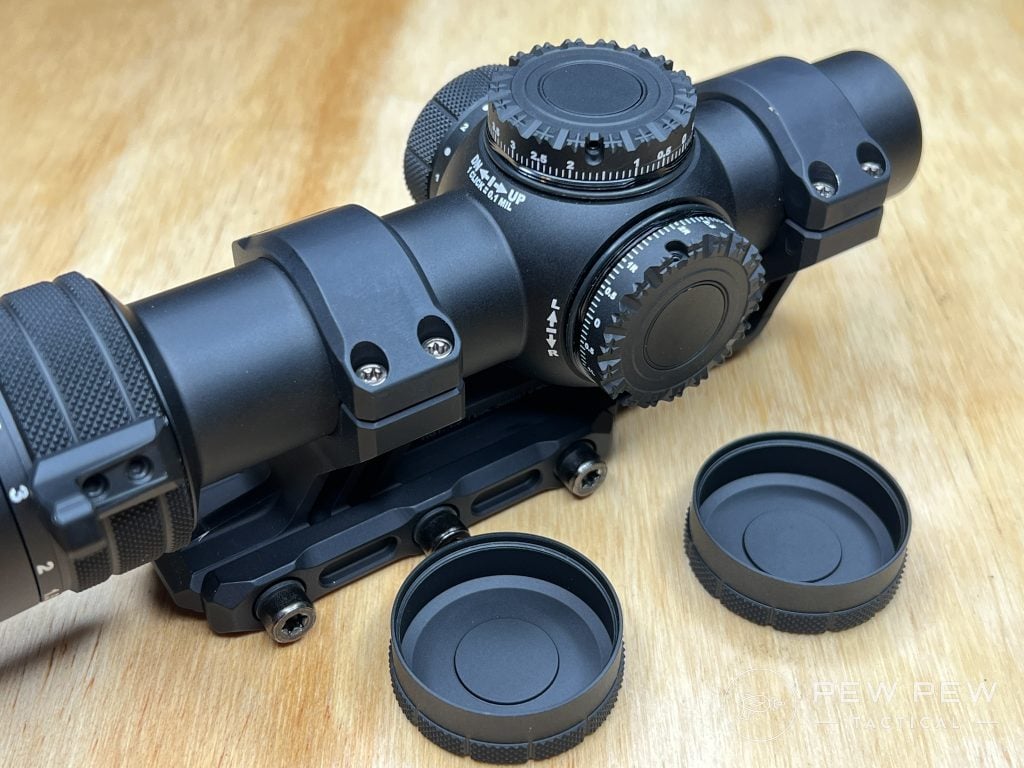 Interestingly, unscrewing the turret caps reveals knurled turrets, giving shooters the choice to run it how they see fit. The caps and turrets are very grippy, and easy to manipulate.
How Does It Perform?
I was really impressed with the performance of the PLx, particularly given its diminutive size. The eye relief was good with a pretty forgiving eye box until maximum magnification
Glass clarity was really impressive, on the order of higher-end scopes I've recently handled. The etched reticle was very crisp and functioned well during testing.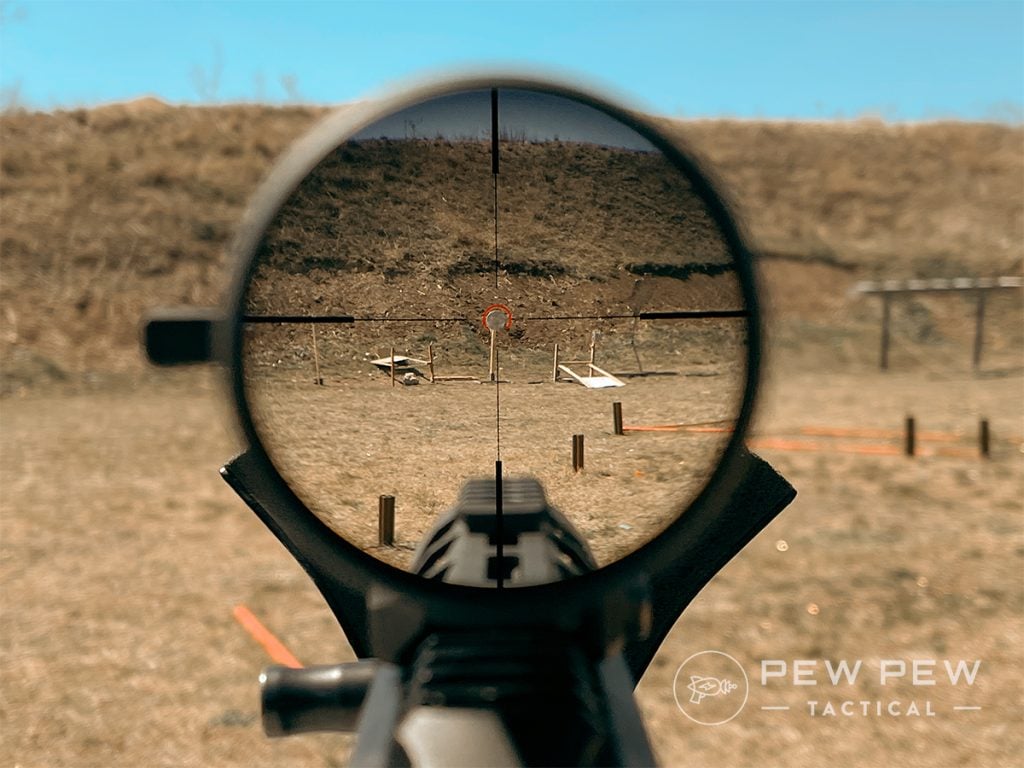 The lighting on the reticle was uniform and undistorted. It only starts to become challenged in super bright, washed-out environments, particularly with lighter backdrops. Otherwise, it was wholly sufficient.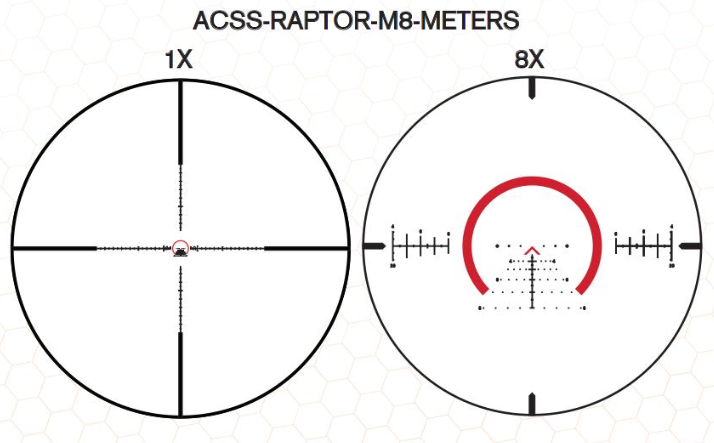 The adjustment bezel for magnification, like the turrets, was stiff enough to avoid accidental dialing without being too difficult. During magnification, the reticle increased in size nicely, with leads and hold over hashes being readily visible at max.
The turrets were easy to use, though stiff enough to not get bumped. They tracked well (0.1 Mil adjustments) during zeroing with tactile and audible clicks.
There's also the option of the Griffin reticle but it adds a little bit to the price. Great if you want additional holdover information.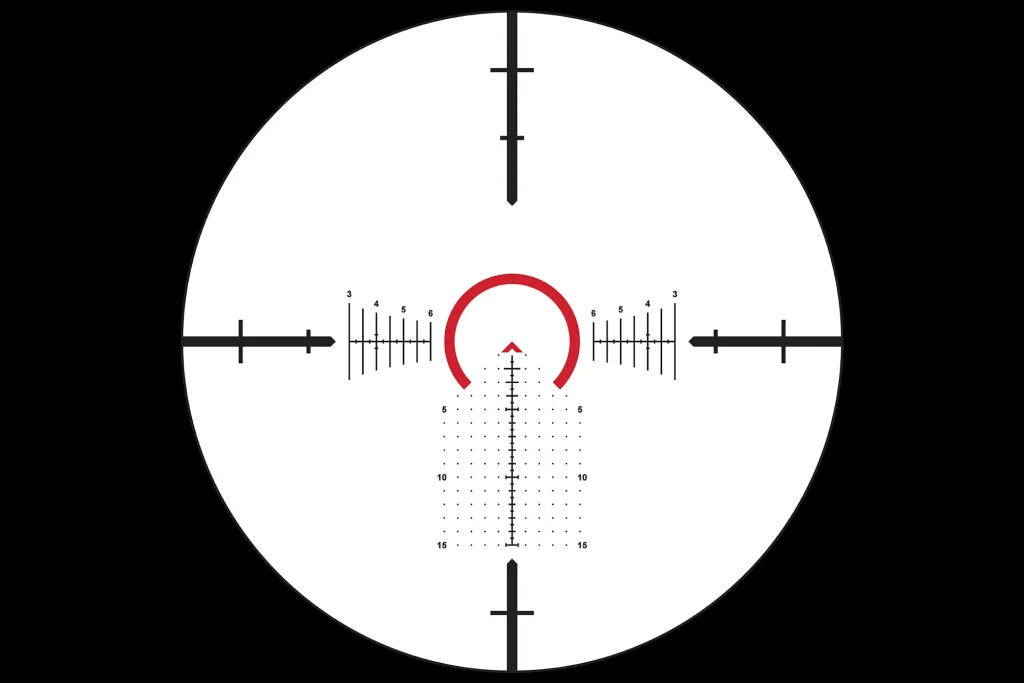 1499
at Primary Arms
Prices accurate at time of writing
Prices accurate at time of writing
What Sets it Apart?
Two big things really struck me about the PLx. First, the quality of the glass is really clear. The overall image quality is very nice, providing a crisp image with good light transmission.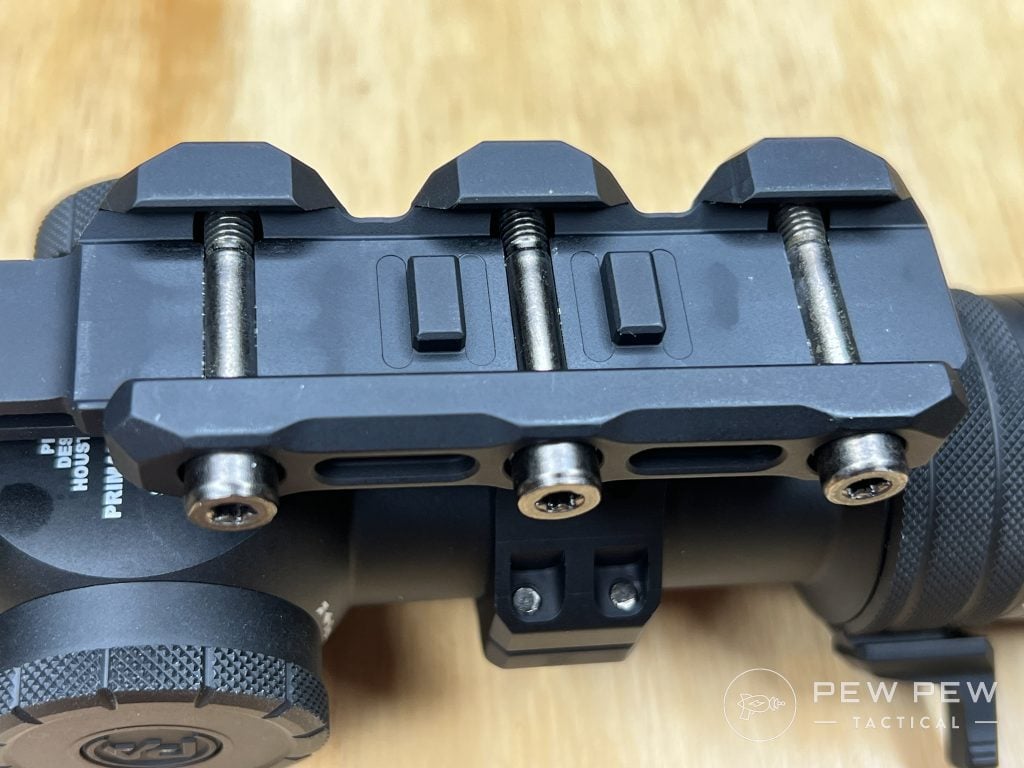 The second thing that impressed me was the compact size. Neither of these accomplishments makes the optic unique in an industry filled with quality scopes, but it definitely elevates the standing Primary Arms enjoys.
249
at Primary Arms
Prices accurate at time of writing
Prices accurate at time of writing
By The Numbers
Reliability: 5/5
While I didn't outright abuse the optic, I wasn't gentle with it. The PLx held up well during normal use and is covered by a lifetime warranty.
Ergonomics: 5/5
Everything was where you would expect it and the throw lever was perfectly situated to hit all magnifications.
Accuracy: 5/5
During the zero process, the turrets tracked exactly as expected.
Value: 4/5
At an MSRP starting out at $1,299, those familiar with most optics from Primary Arms might suffer a little sticker shock at first, but the quality of glass combined with a great set of features makes the PLx a really good value.
Overall: 5/5
1299
at Primary Arms
Prices accurate at time of writing
Prices accurate at time of writing
Final Verdict
The PLx is a great option that really distinguishes Primary Arms as a competitor with higher-end brands. Its reticle is both useful and easy to use in close and far engagements while the glass is great.
Not to mention its overall size is impressively compact.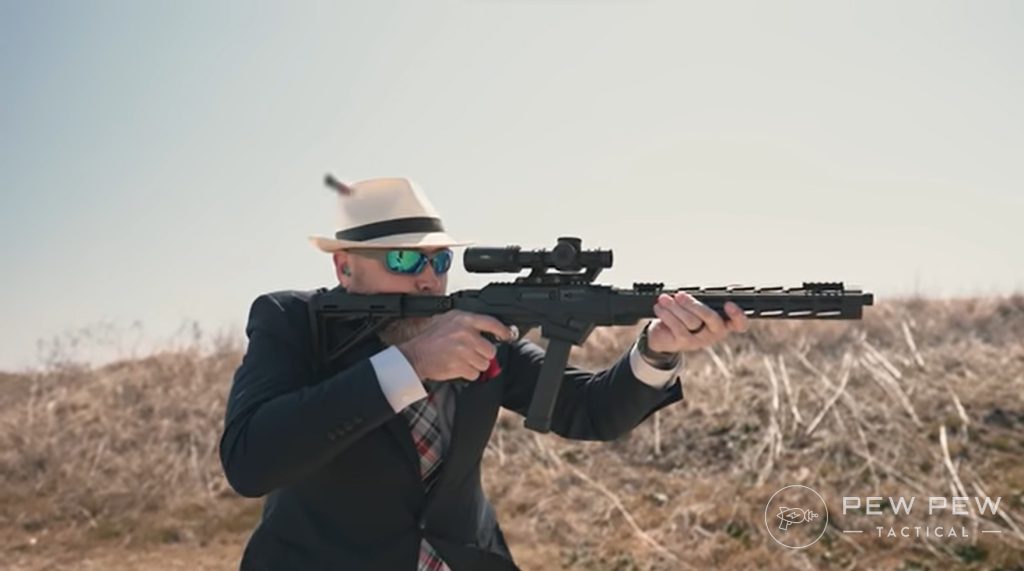 It's lightweight but feels very sturdy and should hold up to provide years of service. The daylight brightness of the reticle at its highest strength is absolutely serviceable in all but the most bright, washed-out settings.
Primary Arms fired a shot over the bow of the competition with this optic. If you can swing the price, the PLx 1-8 is a great option.
What do you think of the Primary Arms scope? Let us know in the comments below. For more LVPO action, check out our guide to the Best 1-6x Scopes & LVPOs.