Who doesn't love a good AR?
Reliable, modular, and let's be real, they're just plain fun.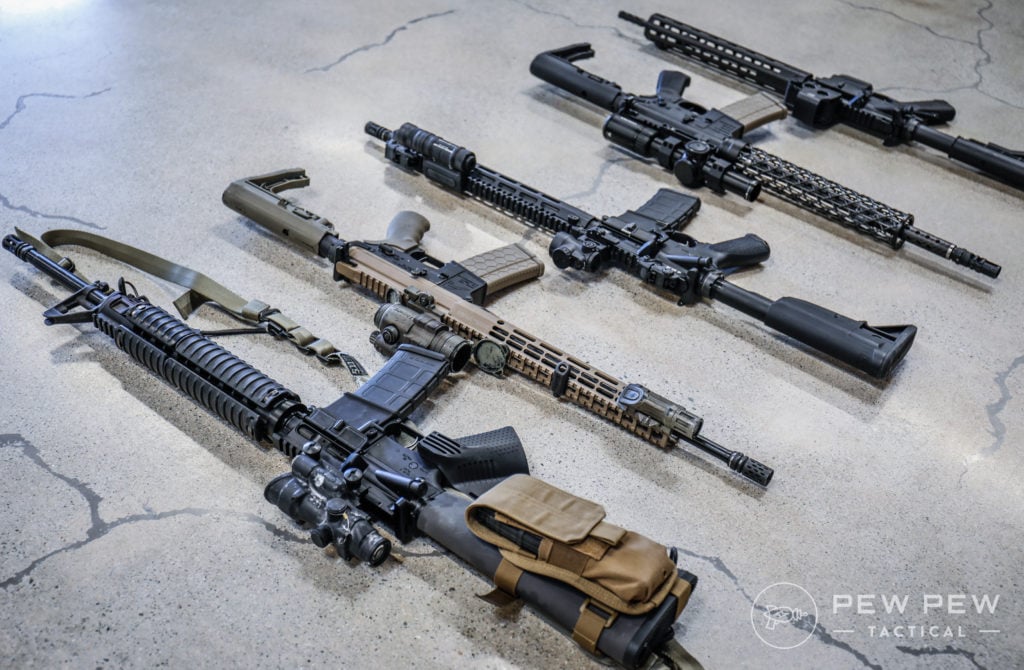 So, I love when I can get my hands on a new AR-15 to test out and take to the range.
A few months ago, I tried my hand at Faxon's ultralight platform – the Ion. I really liked Faxon's take on the AR-15 and was impressed with the performance.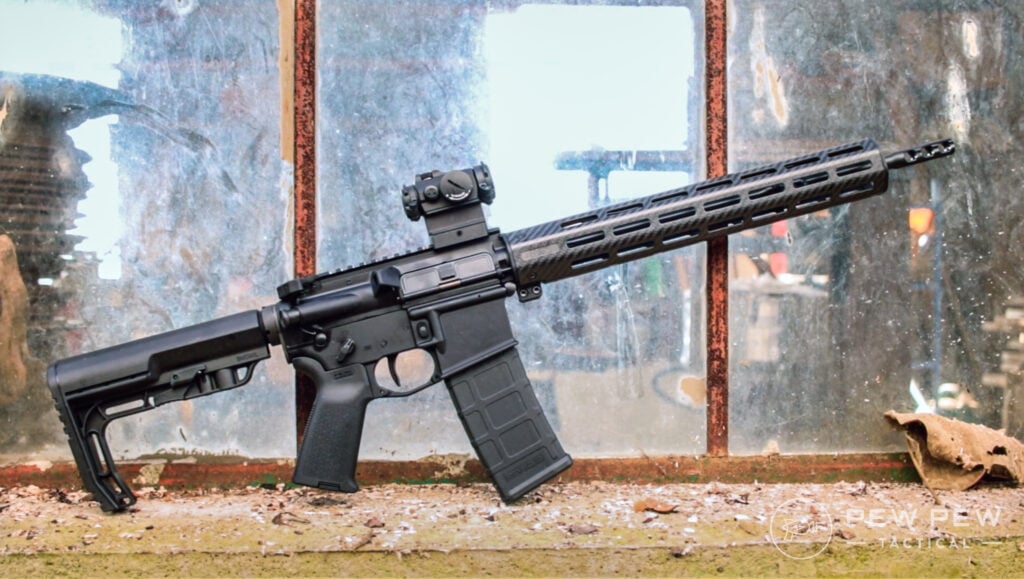 Today, I tackle another series of rifles from Faxon — the Ascent — the entry-level AR lineup.
This series offers both a full-length AR-15 and a shorter AR pistol.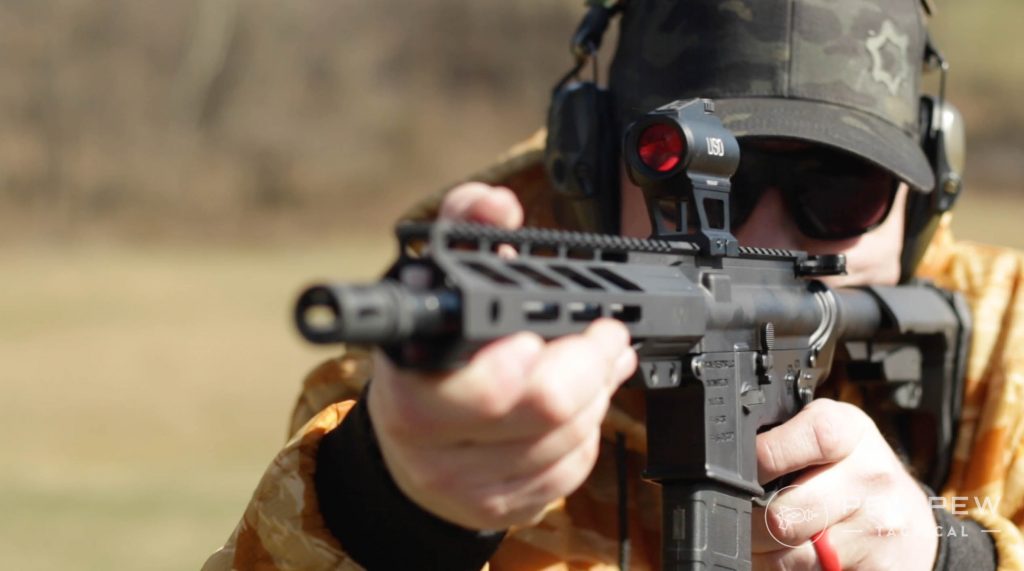 I will walk you through each of these bad boys, take you to the range, and, ultimately, help you decide if one (or both) is right for you.
If you prefer to skip the reading and go straight to the action, check out my full video review below.
And if you want even more videos to pass the time, check out the Pew Pew Tactical YouTube Channel. Should keep you busy for a while.
With that said, let's dive into these ARs.
Table of Contents
Loading...
The Ascent: Let's Talk Basics
So, you're probably asking what is the Ascent?
Well, straight up, the Ascent series is Faxon's most affordable AR-15. Period.
As I mentioned before, you have the option of a full-length AR-15 or a smaller AR pistol. Both guns feature a forged receiver set with nitride finish.
799
at Faxon Firearms
Prices accurate at time of writing
Prices accurate at time of writing
Upfront, you'll find an M-LOK handguard ready to accept lights, lasers, or any other M-LOK compatible accessory. The full-sized Ascent opts for a 13-inch handguard, while the pistol goes for the smaller 9-inch.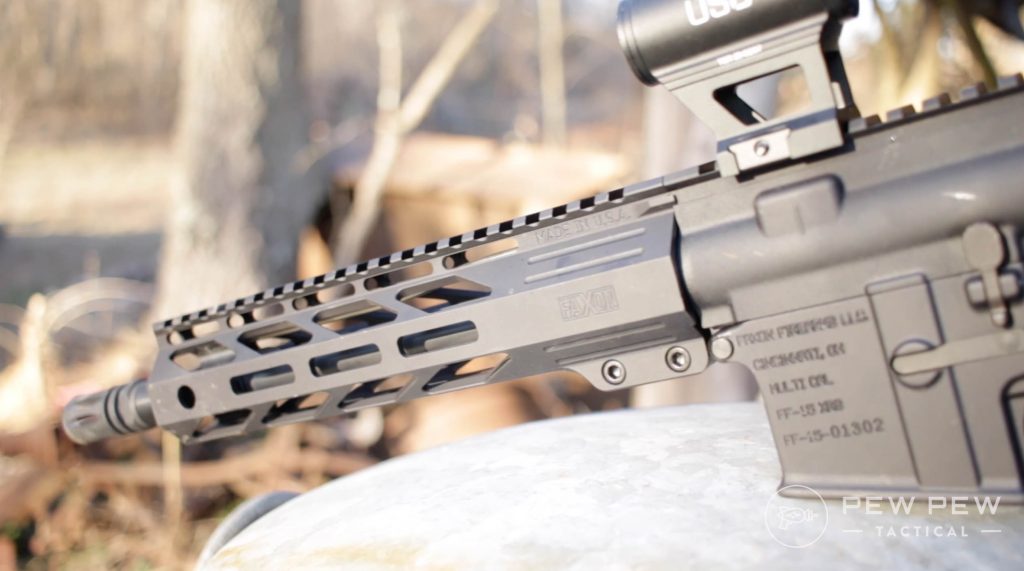 They come as flattops, so I added the U.S. Optics TSR 1X to one and the Vortex Spitfire Prism Scope to the other.
230
at Amazon
Prices accurate at time of writing
Prices accurate at time of writing
Topping off the features, the full-length rifle offers an M4 stock while the pistol, of course, comes with an SBA3 Adjustable Pistol Brace.
Both the 16-inch and 10.5-inch Ascent models use a 556 SOCOM Profile barrel that comes nitride coated and, it's kind of a given, but they're chambered in 5.56 NATO.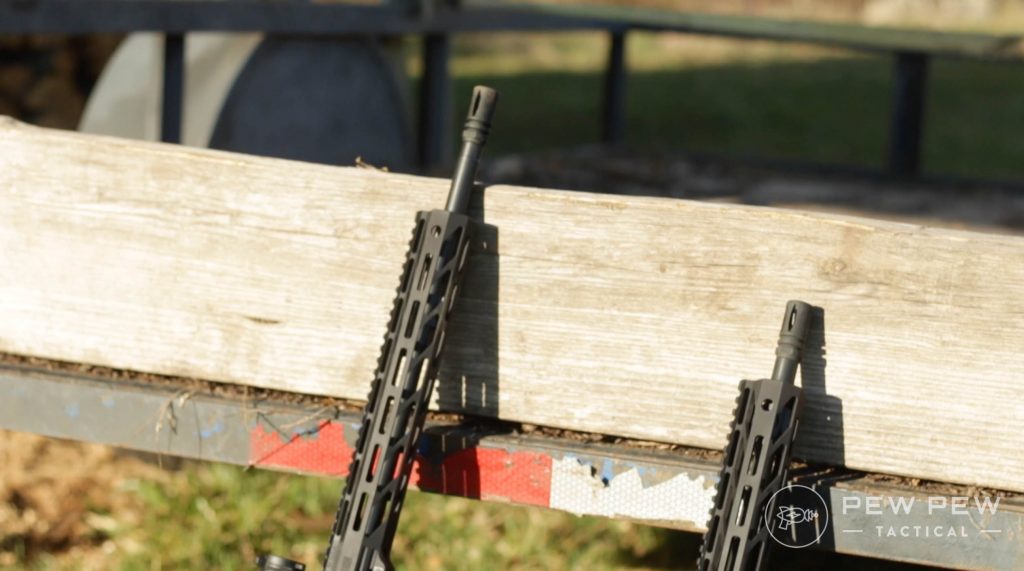 Faxon is sort of known for barrels, and I've owned a bunch of their barrels over the years. Never a letdown with this crew. Faxon barrels are always good stuff.
Both ARs also sport an A2 flash hider.
The full-length Ascent weighs in at 6.12-pounds while the shorter pistol tips scales at 5.4-pounds.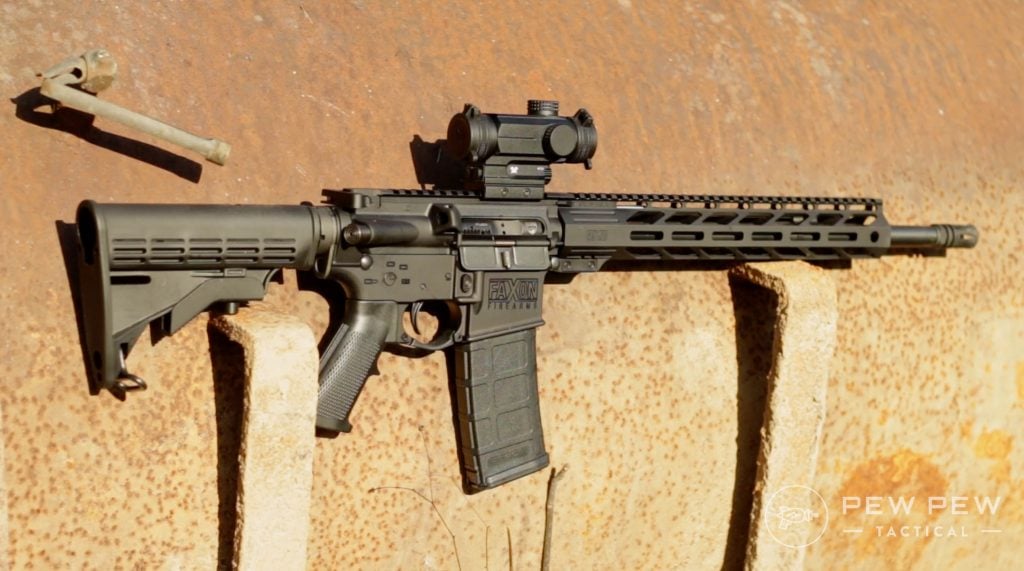 MSRP right now for the Ascent pistol is $850 and $800 for the rifle. That's nearly half the cost of the Ions.
Want to save money but still come out with a Faxon gun? This is the way you do it.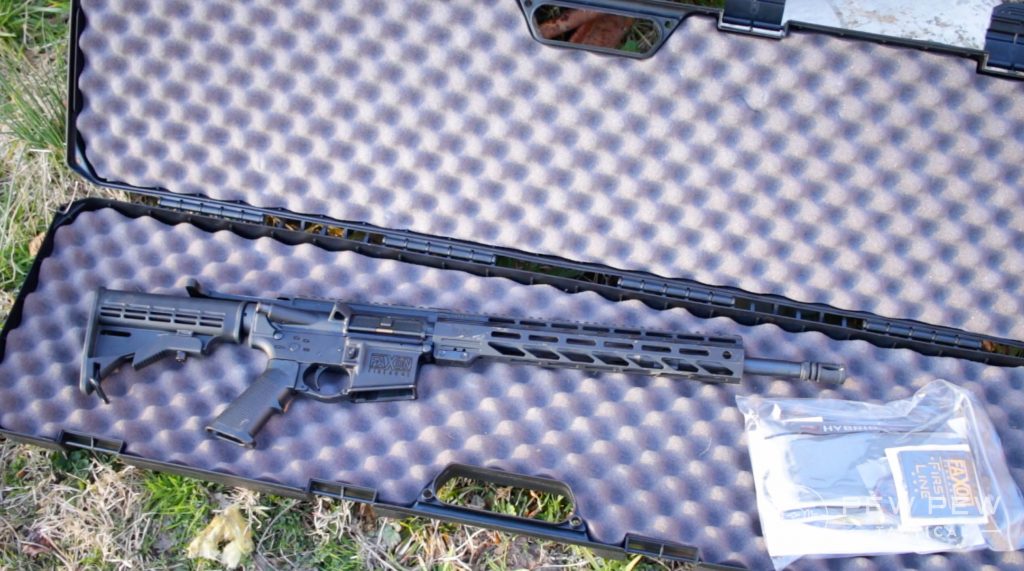 Order one of these, and you'll get a great hard-shell case, a magazine, and some sweet swag as well. (Always a plus!)
I also like that Faxon stands behind its products with a lifetime warranty – nice peace of mind.
Looks and Feel
Ergonomics are completely familiar and what you've come to expect from an AR platform. Controls sit where they're supposed to be, and everything works crisply and cleanly.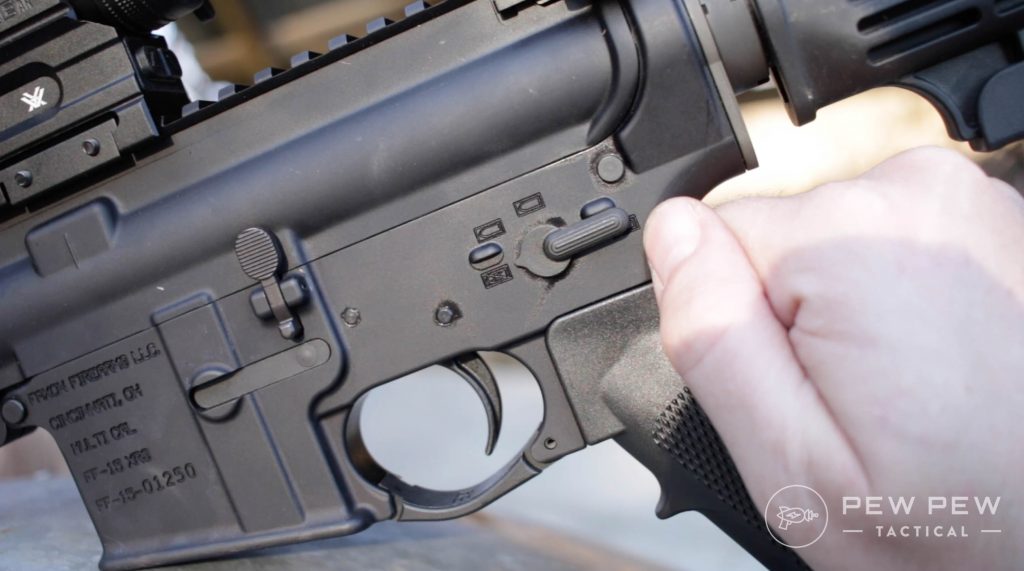 Generally speaking, the Ascent feels good.
The handguards on both the pistol and full-length rifle offer plenty of room to get a good grasp. They also feel nice. No complaints here.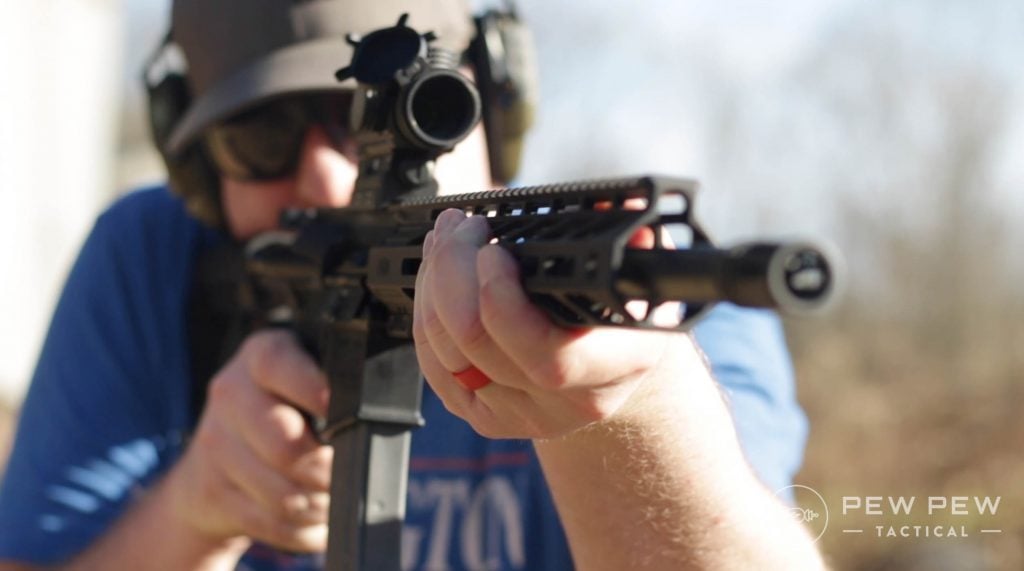 The trigger is totally mil-spec. It's not a good or bad thing, necessarily. There's almost zero take-up, and the break feels fine.
But…it's nothing to write home about. You'll definitely want to upgrade the trigger down the road.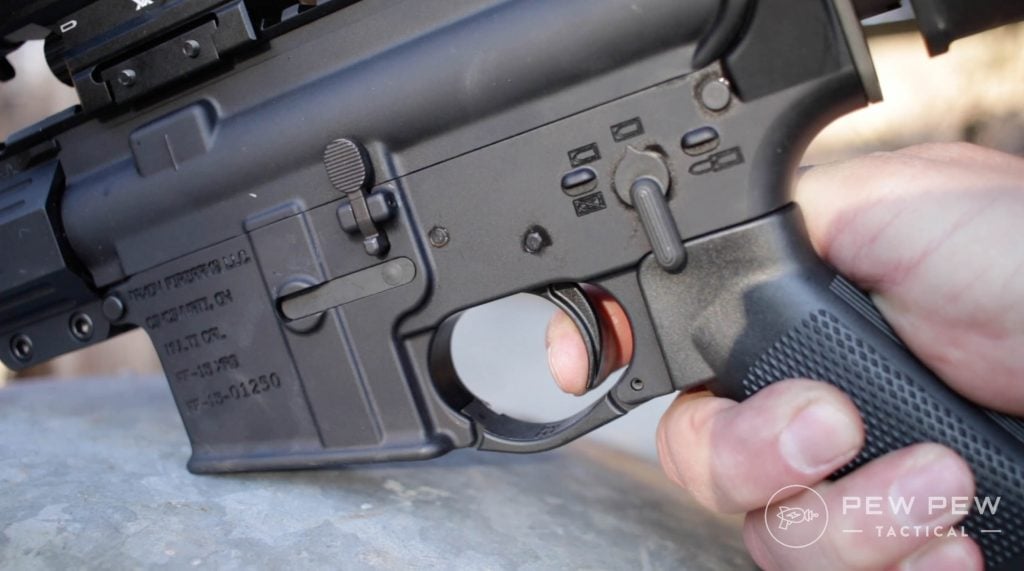 Need to know which AR triggers are worth the cash? Check out our article on the Best AR-15 Triggers.
Speaking of upgrades…the Ascent line could use a few.
850
at Faxon Firearms
Prices accurate at time of writing
Prices accurate at time of writing
The series uses super entry-level components – not surprising given the MSRP – but to give the platform some oomph, invest in some elevated accessories.
I suggest going after the stock and grip first as both are just your basic models and, in the words of Shania Twain, don't impress me much.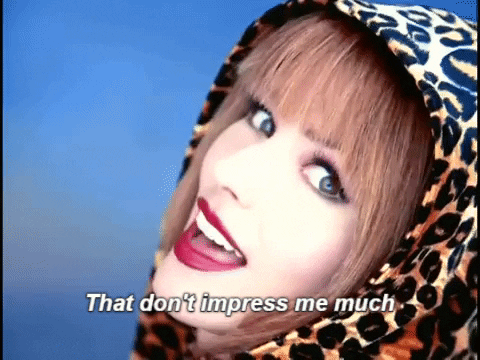 Plus, those components are typically cheap and easy upgrades. We got our favorites gathered together in the 12 Best AR-15 Stocks and Best AR-15 Grips.
Second, toss on an ambidextrous charging handle. It makes life easier, trust me. If you need some recommendations, take a look at the Best AR Charging Handles.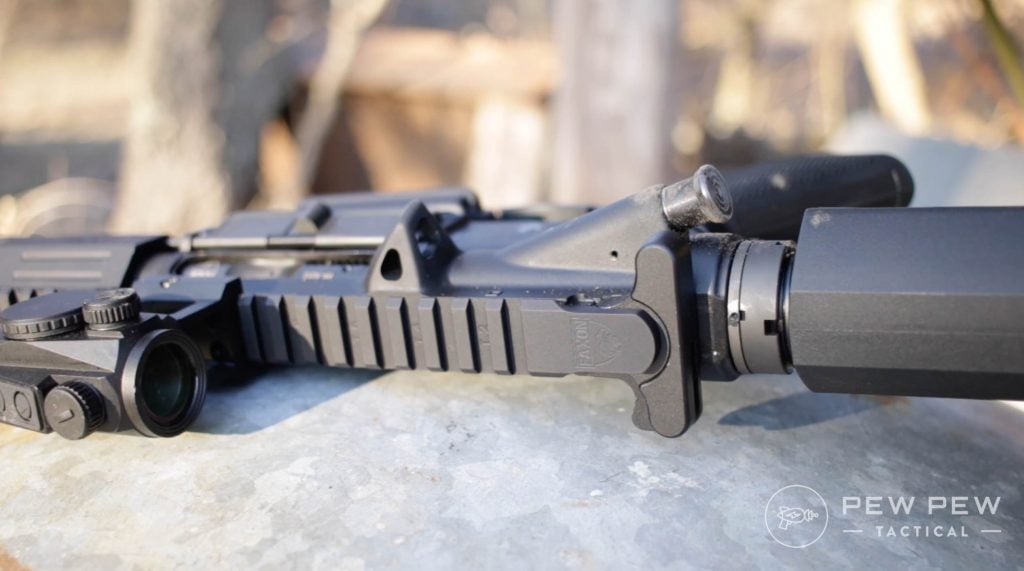 Yes, a few areas of the gun I would change, but the great thing is the bones to a solid rifle are all there.
As far as aesthetics, both Ascent models sport a classic black look, which is fine by me. I also appreciate the clean Faxon logo. It's not obnoxious or in your face.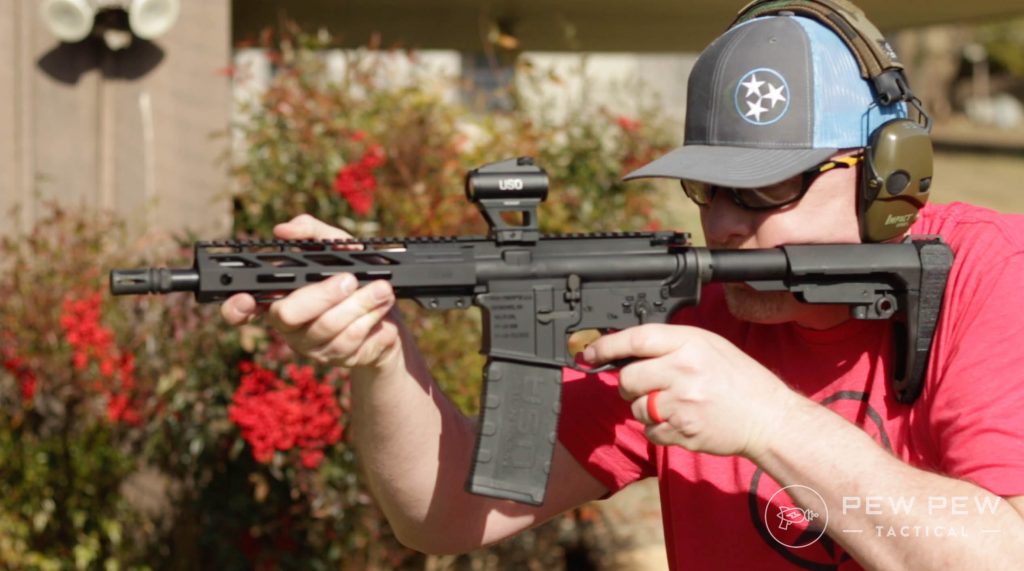 Range Time!
There's an ammo shortage right now, so I only used steel-cased Wolf. Sorry, not sorry.
I also grabbed every AR magazine I could find to test alongside the Faxon pair. Happy to report, every magazine fed great. Zero problems.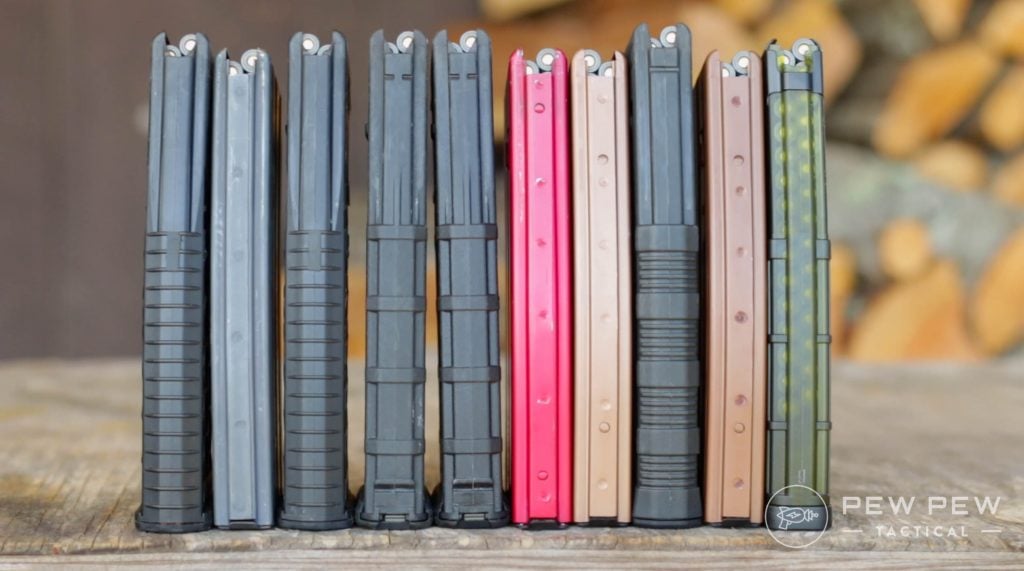 Speaking of things working well, both guns ran great! They fed, fired, and ejected as intended with no issues.
Even running Russian, steel-cased ammo, neither Ascent raised complaints.
I love drama-free range days with no surprises. It means things worked and the Ascent line just works.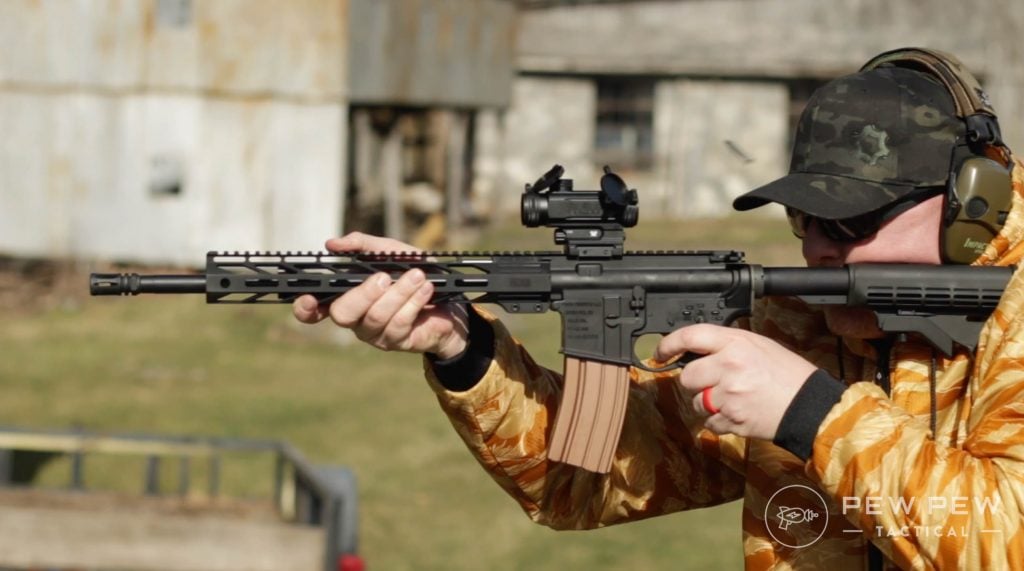 In terms of accuracy, both firearms put shots where I wanted. At 50-yards from the shoulder, I landed consistent shots on target every time.
The U.S. Optics and Vortex Spitfire Prism were also nice additions to these guns.
Best Fixed Magnification
301
at Amazon
Prices accurate at time of writing
Prices accurate at time of writing
Let's be real, a Faxon barrel paired with the Ascent's great receiver and handguard…these ARs will last you through Armageddon.
So which model did I like best?
Ergonomically speaking, I like the rifle. Because it's bigger.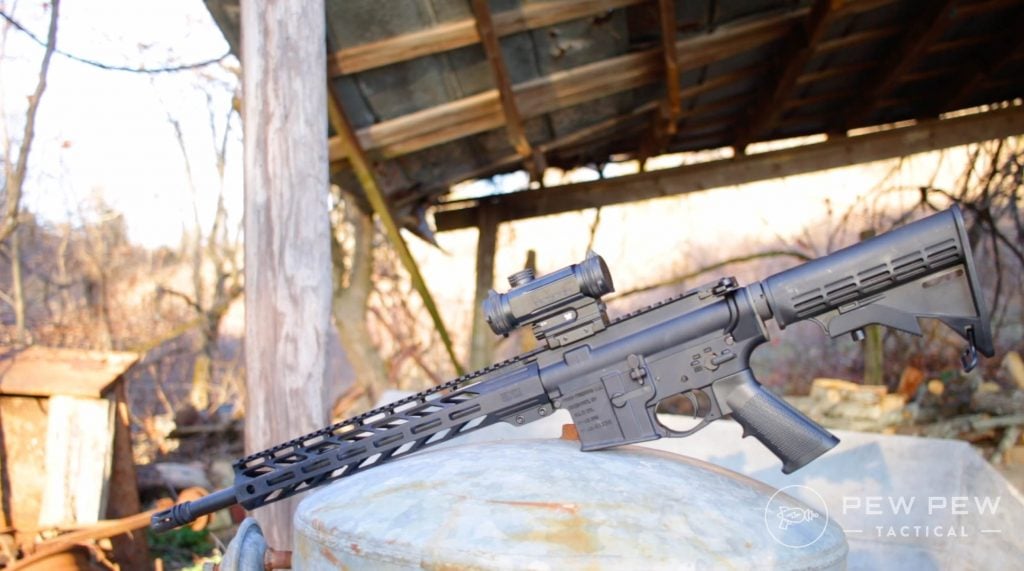 For a home-defense setup, the pistol is the clear winner.
But to be honest, there's not much difference between the two other than size.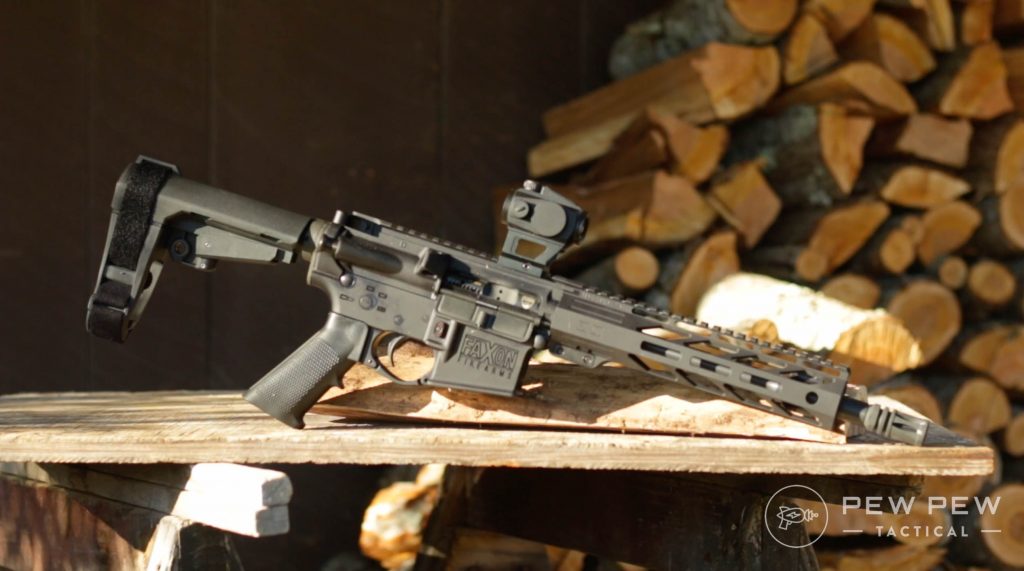 By the Numbers
Reliability: 5/5
I used discount magazines. Fed it garbage Russian ammo. I wasn't gentle. And I couldn't make this thing quit. It runs.
Ergonomics: 4/5
It's an AR. We don't need to have a discussion about this.
Accuracy: 4.5/5
Shots where you want them. Every time.
Customization: 7/5
Knock yourself out.
Value: 4/5
Lot of bang for the buck here. But the BEST is that as of this writing, it's in stock!
799
at Faxon Firearms
Prices accurate at time of writing
Prices accurate at time of writing
Overall: 4.5/5
Yes, down the road you might want to change out a few things…but everything it needs is easy peasy to change. Great rifle. Great price.
Conclusion
Overall, Faxon Firearms' Ascent lineup is a serious contender in the budget-friendly AR space. Both models felt great and ran with zero issues.
I don't have anything to gripe about. You'll likely want to add a few upgrades down the road just to kick this platform up a notch, but we're talking about a charging handle, grip, stock, and maybe a trigger.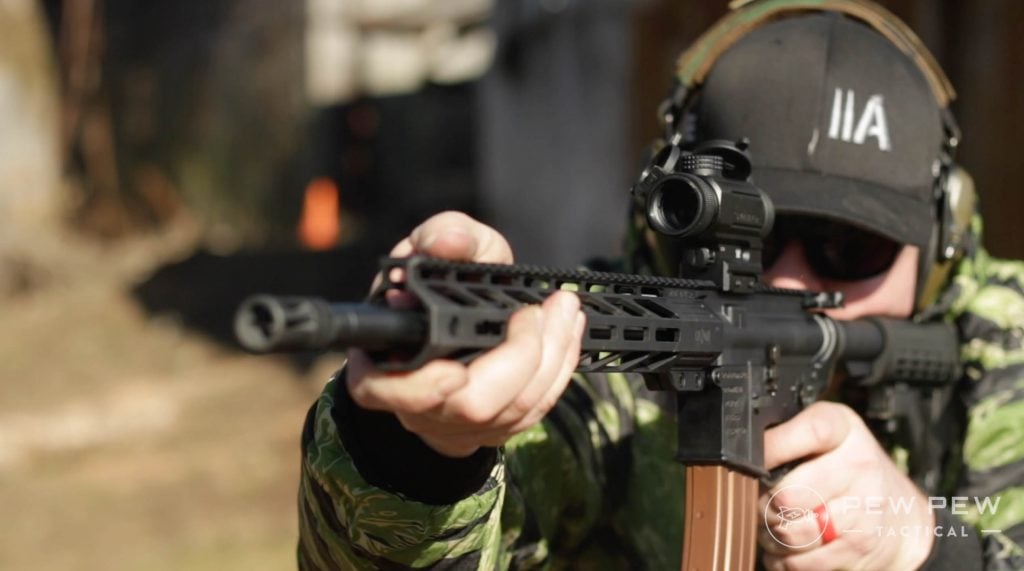 The Ascent has good bones and a solid foundation, so any upgrades will be minor.
I had a fun time with the Ascent rifle and pistol, so I give these two a definite thumbs up.
850
at Faxon Firearms
Prices accurate at time of writing
Prices accurate at time of writing
Again, if you prefer to watch me gab about these guns, check out my video review of the Ascent below.
What do you think of Faxon's Ascent? We want to hear your thoughts below. If you're interested in more Faxon stuff, check out our review of the Ion as well as our look at the 16-inch Gunner Barrel.