Who doesn't love a good optical mount?  They make target acquisition inherently easier and are great for adding a bit of personality and style to your gun.
Over the past, we've talked a lot about various types of optics and how they can optimize your AR-15 or adding a red dot on your favorite handgun.  But we've not spent much time talking about mounting a red dot to your shotgun.  Did you even know that's a thing?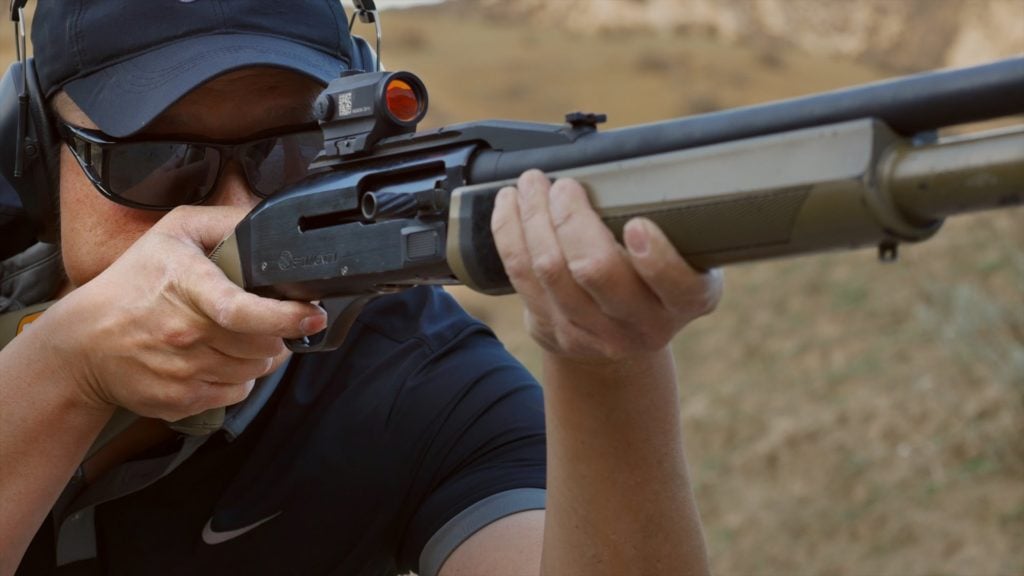 Man aiming a shotgun with red dot
Well, it is, and here's what putting a red dot on your shotgun can do for you:
You can engage targets easier.

Gives you better aim during those deer, turkey, and waterfowl hunts.

You don't have to worry about losing your sight in low-light or forested settings.
With that said, you're still shooting a shotgun: you just point, pull the trigger, and watch the target go boom in a lot of cases.
 Still, your red dot sight will be extremely helpful by ensuring that all your shrapnel goes where it needs to go.
Do I Really Need One, Though?
That's really up to you. It's certainly not going to hurt you, and there are a number of people who swear by them when shooting slugs and going deer hunting.
Personally, as a turkey hunter, I think a red dot sight can make a hell of a difference.
But if you're not used to shooting with your red dot sight, it might actually slow you down when compared to the bead sight, or whatever other type of sight comes standard with your gun.
So if you're going to be using your red dot in places where speed might be a necessity, like hunting waterfowl or blasting clay pigeons out of the sky, you'll want to get acquainted with it before putting it to practical use.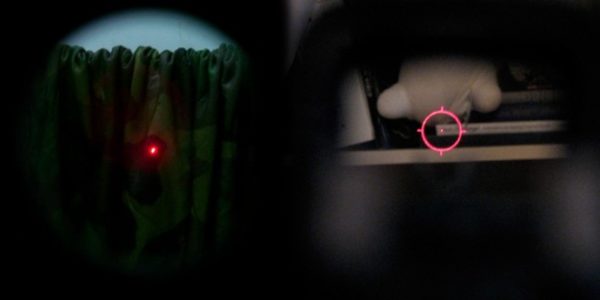 Now that we've got that out of the way, let's look at some of the reasons why you would want to put that red dot on your shotgun.
1. Your accuracy improves
If you're a hunter then you've probably been in one of those situations where an animal set itself up perfectly, but you weren't ready to take the shot.
Maybe you were situated at an angle where you couldn't reposition yourself without blowing your cover and scaring your target away, and that forces you to take a shot from an awkward angle.
If you're working with the bead sight and you're not precisely locked on your target and ready to go, you're probably going to miss the shot.
Or, at the very least, not get that clean kill that you want.
But if you're using a red dot sight, you get a better idea of where your projectiles are going to fly.  It'll let you know how (and if) you can squeeze off that shot from an awkward position and still hit your target…its a lot easier to put dot on the thing than to line up a bead with the thing.

2. Good Red Dots are Built to Last
No matter how tempting it may be, resist the urge to buy a low-end red dot sight that's going to get completely scrambled by your recoil.  Yes, a good red dot like a Trijicon, an Aimpoint, or an EOTech.  They've been tried, tested, and used in high-stress situations and still keep on ticking – your little bit of recoil isn't going to do anything to them.
Of course, not everybody has Aimpoint money, and its a little silly to put a dot on a gun that only costs about half of what the optic does.  If you're looking for affordable optics that work well, but won't break the bank (or break on you) check out our affordable optic recommendations.
Another good thing about red dot sights is that you're not left in a complete jam if one ever did die on you (unlikely) in the middle of a hunt.  You just take it off and continue shooting with your bead sight. It's as simple as that.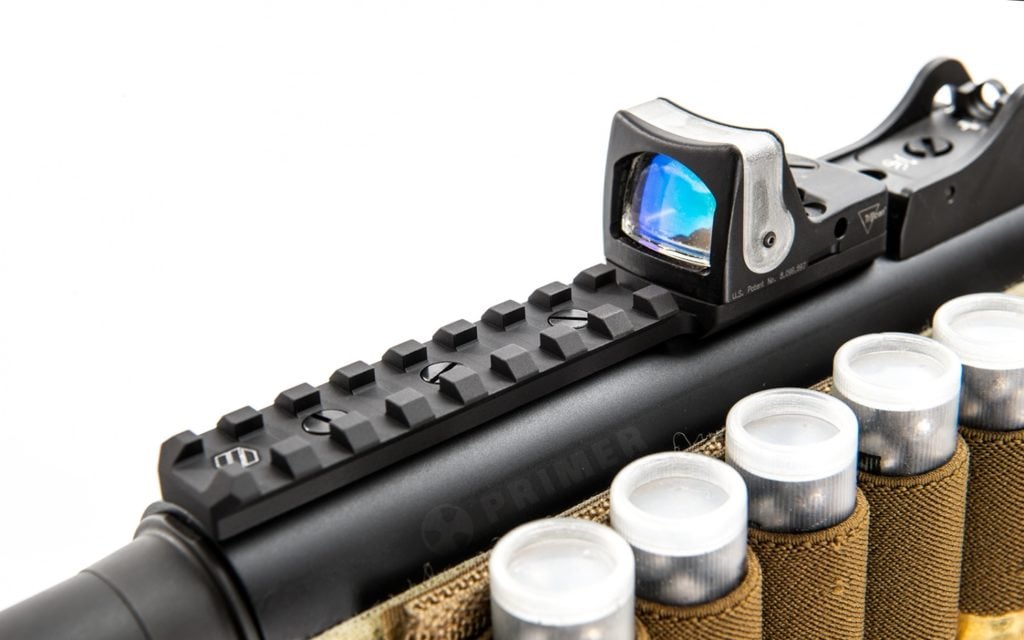 3. If your shotgun has a Picatinny rail then why not?
If you don't want to go through the trouble of mounting a Picatinny rail to your shotgun, I completely understand why you wouldn't care about a red dot.  But if your shotgun already has a rail, why would you not want to give yourself a tactical advantage?  Especially when most optics can be mounted in a few seconds.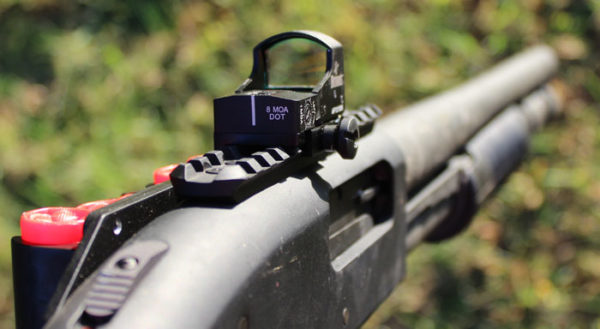 Heck, for EOTech optics, taking your red dot on and off is as simple as pulling a lever. And keeping your red dot running smoothly is a matter of having AA or lithium batteries on hand. Everything else just sorts itself out.
If you're someone who's tried red dot sights years back and decided they weren't for you, give them another go.  The technology has increased by leaps and bounds over the past couple of years. You won't find these new sights sucking all the power out of a battery in an hour, fogging up, or cracking at the slightest brush against a tree.
They're built tough and are designed to help you get the job done.
What You Should Look For in a Good Red Dot
Whether you want a red dot sight to help you on your hunts, improve your accuracy in shooting competitions, or you simply want a tactical advantage in a home defense situation, you're going to need to have a red dot that's 100% dependable.  Let's cover some of the things you need to look at before you spend money on a red dot sight for your shotgun.
Is it durable?
Your shotgun isn't a 9mm, it's going to kick like a donkey!  You need an optic that's able to absorb your recoil without breaking.
Remember that red dot sights are still electronics, and underneath their hard casing lies sensitive electrical components that make sure the sight works properly.  Mounting a cheapo to your shotgun and spending significant time firing slugs and other heavy loads is going to throw off your zero setting or break the sight completely if it's not a good one.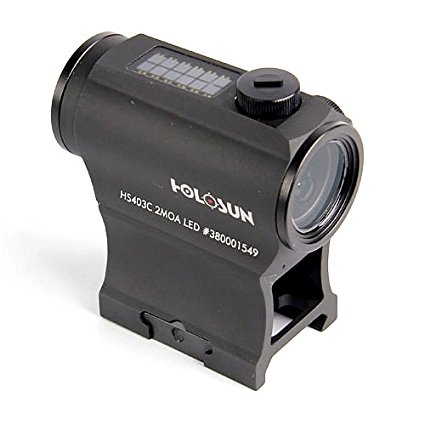 Hint: don't buy a $50 red dot at Walmart, unless its going on an airsoft gun.
Are the lenses sturdy?
After you get used to using a red dot, you'll begin to really appreciate it in dimly lit settings where it's hard to make out your target. An optic with a good set of lenses is designed to allow for maximum light transmission so that you can still functionally use your red dot optic at the crack of dawn.
You also need to see how much wear and tear the lenses can handle and if they're fog resistant or not. Most of the good red dot sights have lenses that are reinforced, scratch resistant, and strong enough to handle a little clanging and banging. But it doesn't hurt to do your research beforehand – even EOTech had durability issues in the past (they've fixed them now).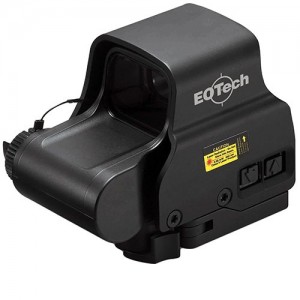 Are the visuals good?
What's the point of looking through the lenses if you can't even make out where you're aiming?  Always give a red dot sight a test run before you make your purchase.  Make sure that your sight is able to provide a bright picture of the reticle that's visible in a number of different scenarios, even if it's incredibly bright outside (or indoors).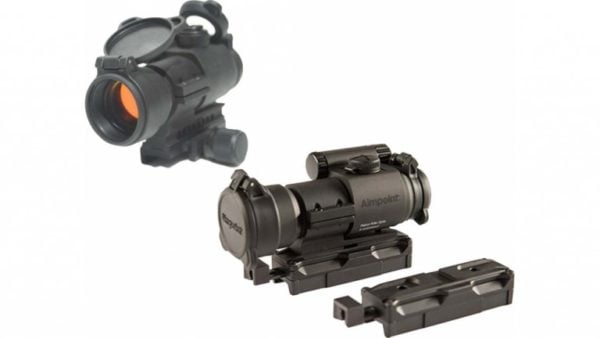 Also, you'll probably want to steer clear of the red dot sights that come with magnifiers.  You're shooting a shotgun, after all, there's no reason to aim at anything beyond 100 yards, so don't spend money on anything other than true 1x optics unless you plan on using it on another gun.  Even then, I wouldn't recommend using a magnified optic if you're adding one for tactical purposes – they're designed to be shot with both eyes open (read up on eye dominance to learn more).
That's All Folks
That's the basics about red dot sights for your shotgun and why you might want to add one if you haven't thought about it already. Be sure to check out our list of top-rated optical mounts if you need help deciding what you want to mount on – most of them are sturdy enough to hold zero for extended periods of time with your shotgun.
Another thing to remember is that a good optical is probably going to cost nearly as much as the shotgun itself.  If you want one that's going to hold zero for a thousand or more rounds and can handle extreme temperatures, understand that it's not going to come cheap.  However, a good red dot sight can last you a long time and put a lot of meat on the table if you're a hunter.
What optics are you shooting with?  Do you want a red dot on your shottie?  Let us know what you think in the comments!