Since its addition to the M16 rifle in 1969, the Forward Assist, or bolt-assist as it is sometimes known, has been a topic of much debate.
The original design for the AR-15 and M16 rifles did not include this feature, but the military insisted that Eugene Stoner include it.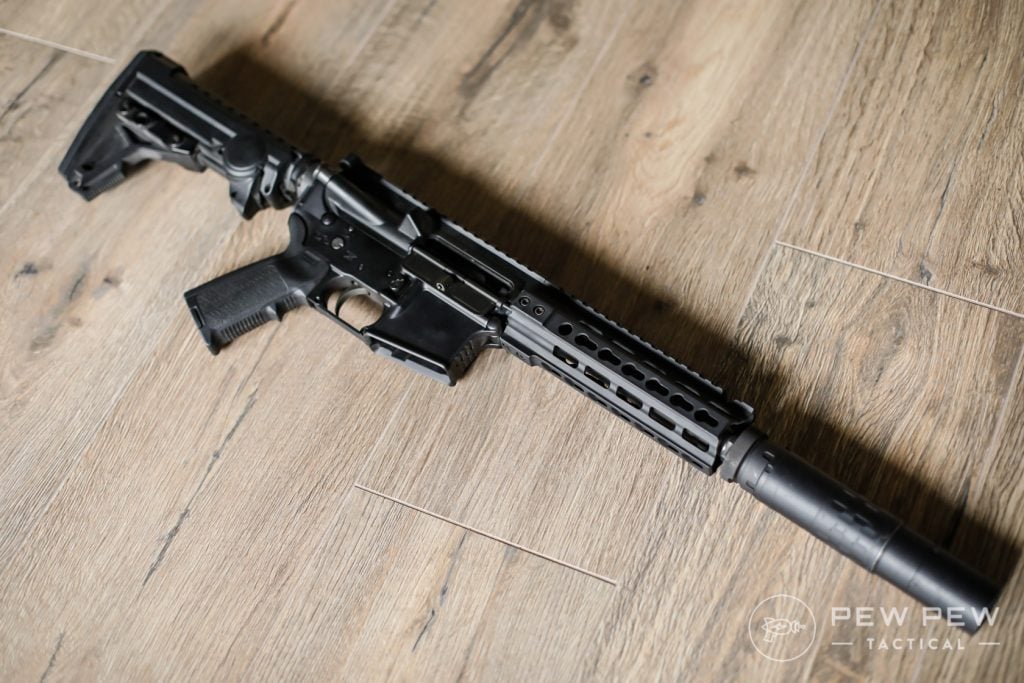 Why has such a small part caused such a huge debate? Is the forward assist necessary, or is it more harm than good?
As with almost everything, the answer is…"It depends."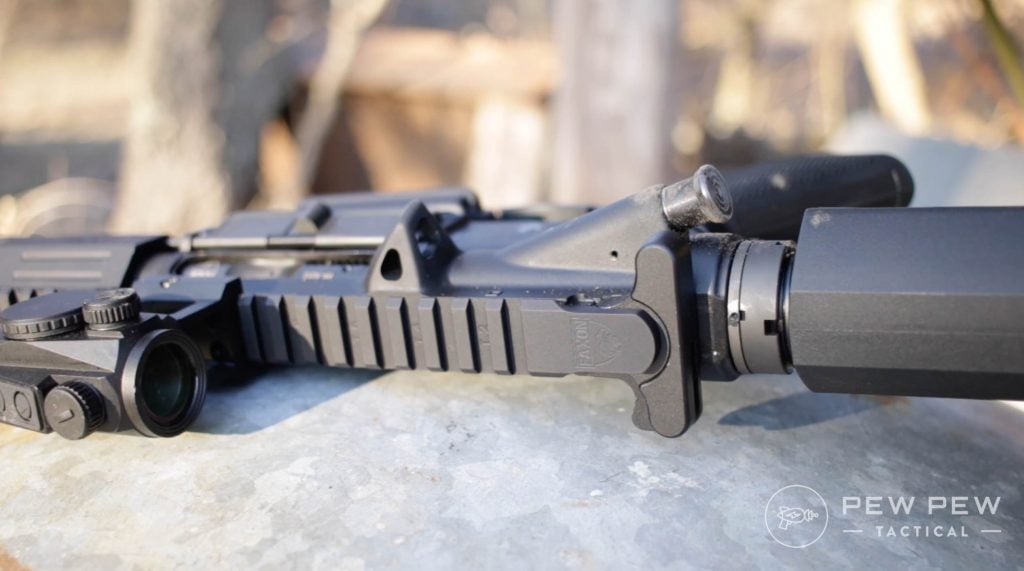 To understand why that is, we have to look at the history of the assist, when it is useful versus when it can cause issues, and how the design has evolved in recent years.
So, follow along as we jump into the world of forward assists and learn more about this design feature.
By the end of this article you'll have a better understanding of this part and, ultimately, know whether you want one on your AR-15 build.
Table of Contents
Loading...
History of the Forward Assist
To put it plainly, the forward assist is a relic of yesteryear.
As early as the beginning of the 20th century, semi-automatic rifles had a way of forcing the gun to go into battery.
This carried on throughout the mid part of the century, and it was something that the military was familiar with.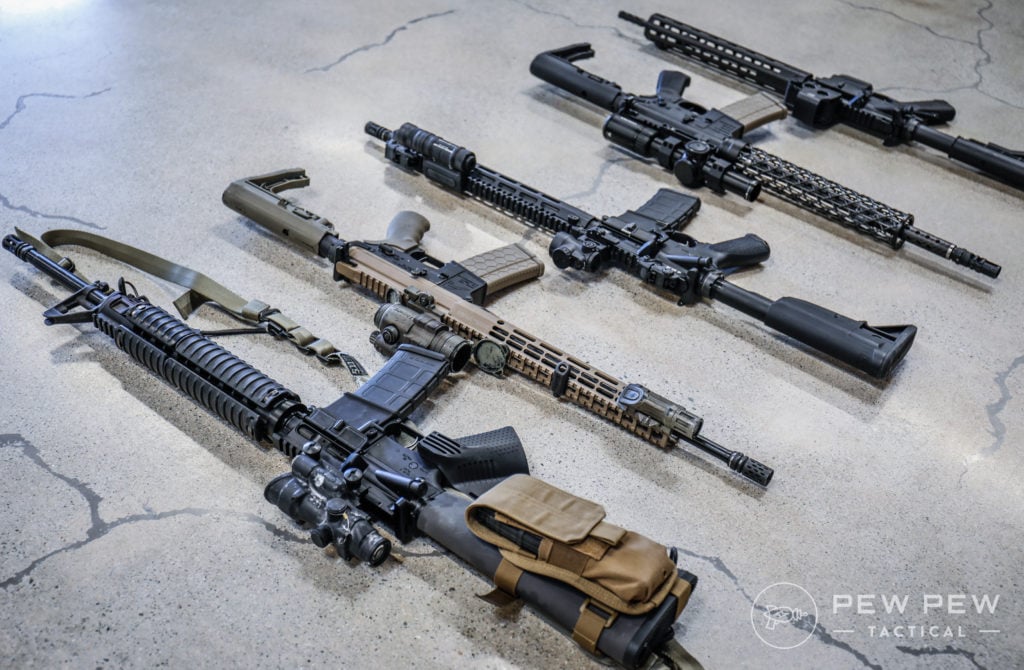 The thought process was this: in the heat of battle, if your rifle suddenly wouldn't feed or chamber a round, you could use the forward assist/bolt-assist to slam the gun into battery.
This sounds like a great idea in theory but wasn't always the lifesaver that soldiers thought it would be.
In 1959, when Eugene Stoner and his corporation designed the first M16 (based on their AR-10 design), no forward assist existed on the gun.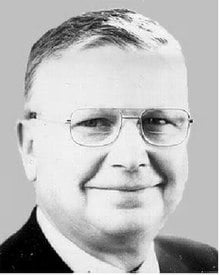 Stoner believed it wasn't necessary on his design. While the U.S. Airforce agreed, the Army, however, did not.
The Army insisted a bolt-assist be included on the M16 design to keep things familiar for soldiers and allow the forceful chambering of the gun.
Stoner conceded the point and included the forward assist on the M16A1. The rest, as they say, is history.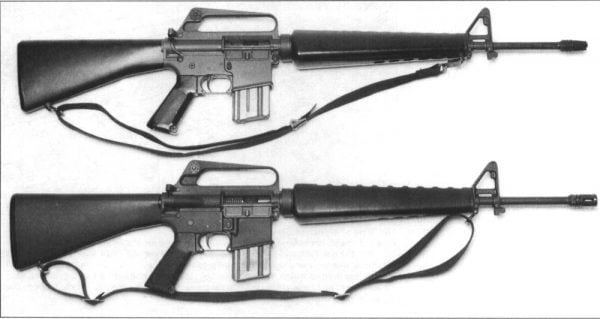 Pros & Cons of the Forward Assist
There are two opposing schools of thought — as well as a ton of people who couldn't care one way or the other.
Neither is necessarily right or wrong. Usually, it comes down to training and preference.
The first camp feels the forward assist provides value.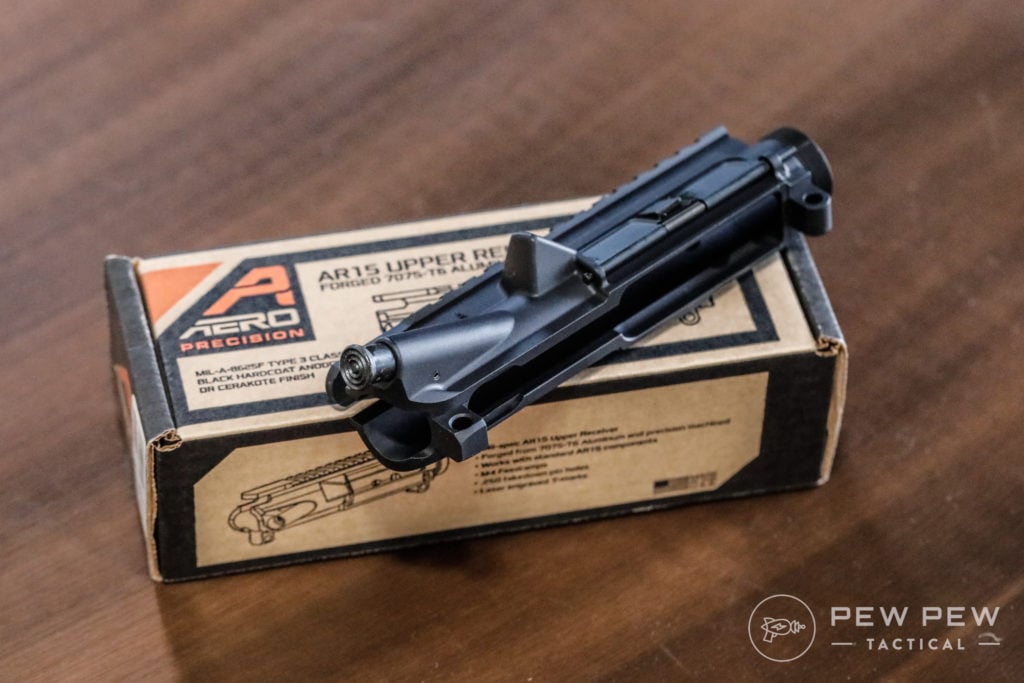 Many of these folks served in the military or sought training by prior military. They like the security of being able to force the gun into battery if needed.
For instance, you can get a life-saving round into battery to fire the gun in an emergency, then fix whatever needs attention when you aren't in a do-or-die situation.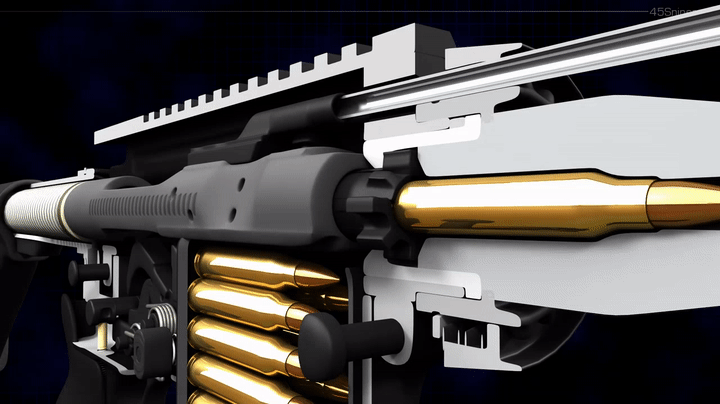 In a recent Sons of Liberty Gun Works armorer's course, co-owner Mike Mihalksi offered another scenario.
When chambering the first round of his magazine, Mihalksi pulls back on the charging handle far enough to check that a round was chambered.
He then uses his forward assist to put the weapon into battery — rather than slamming his charging handle forward or ejecting an unspent round and reloading it into his magazine.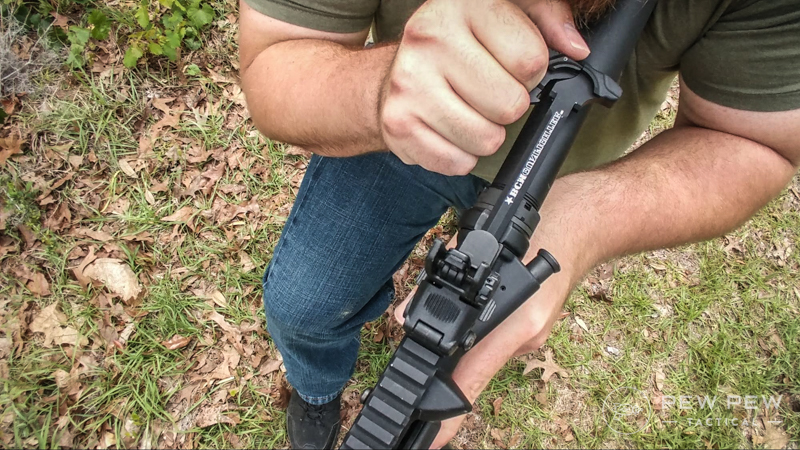 On the other hand, the other school of thought is that forward assists cause more problems than solutions.
Do you want to force a round into your chamber that wouldn't go in the first place?
Is the round damaged or out of spec? What caused the hang-up?
That's a concern for many folks against forward assists. Honestly, it stands as a valid concern — especially in the case of a .300 Blackout round getting mixed into .223/5.56.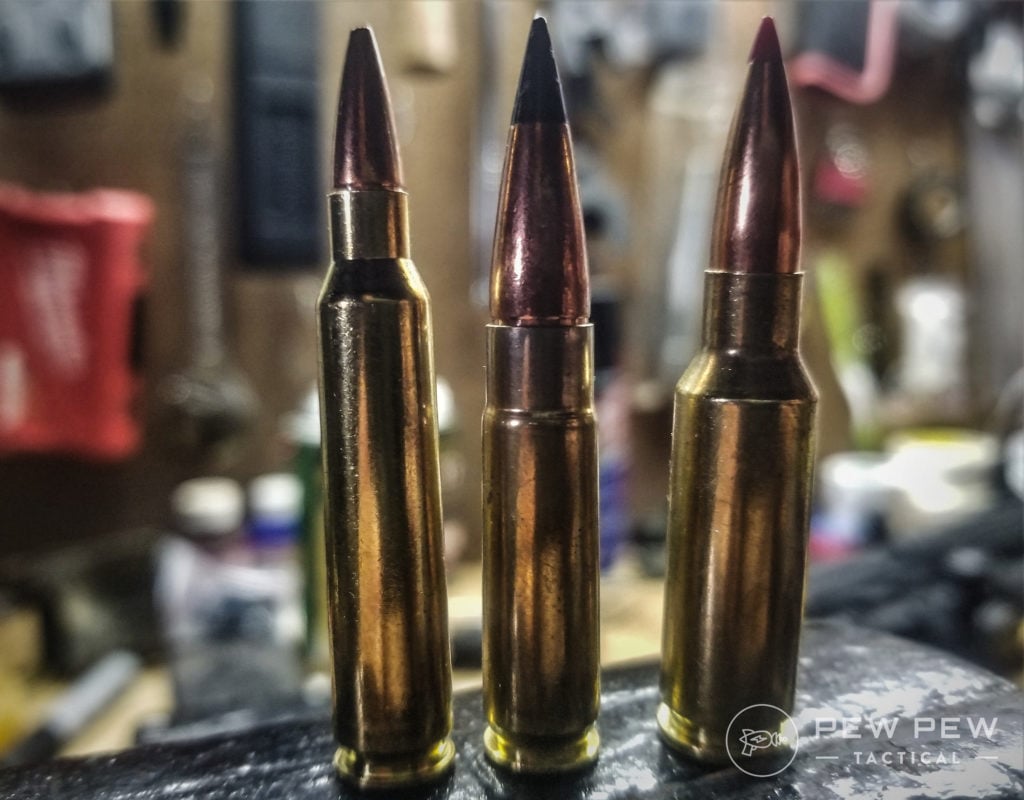 Another concern is that the plunger inside (not the pawl you press) or its spring could break and get into the cycling action of your gun.
This could also cause some fairly major issues, the very least of which is interrupting the cycle of operation.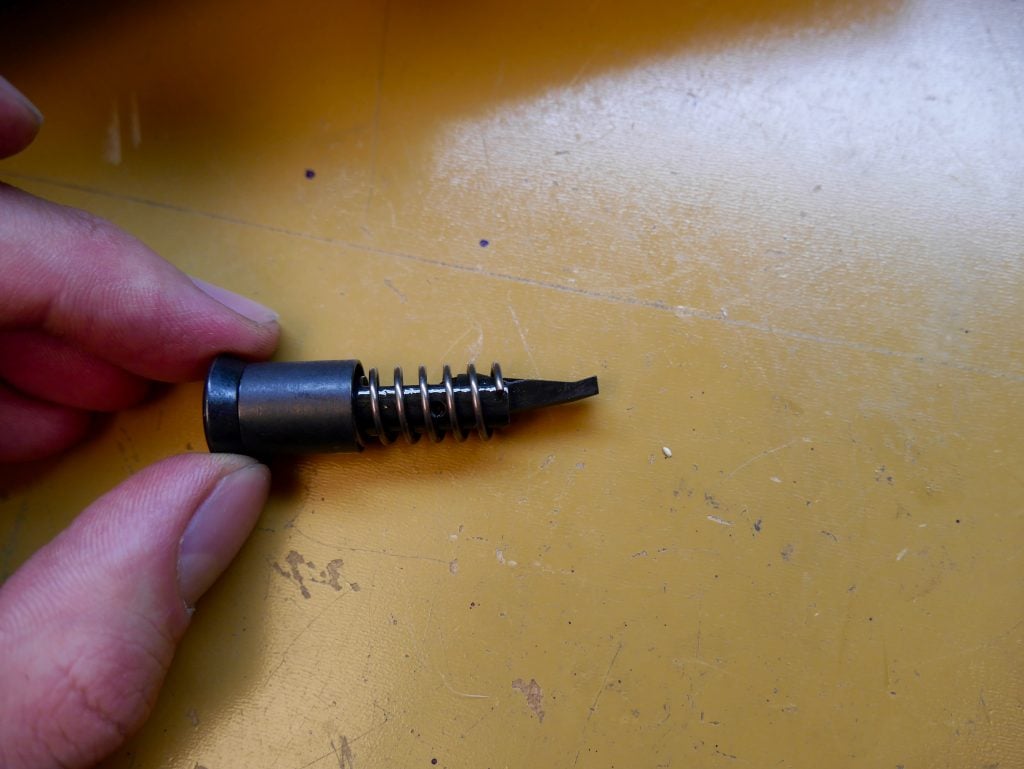 To that extent, instructors like Brian Hartman of Progressive Force Concepts encourage students at their carbine courses to consider upper receivers that do not have forward assists.
And finally, plenty of rifle owners simply don't care. If you ask the average AR-15 owner how many times they used their forward assist, you likely will get a shrug.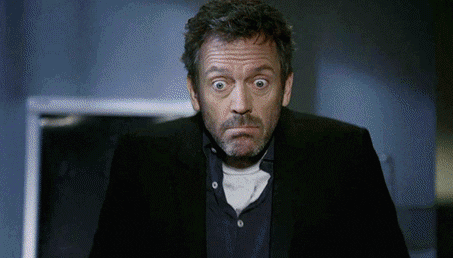 The indifference is often due to lack of information, lack of training, or the feeling of having it but not needing it being better than needing it and not having it.
I want to reiterate that none of these views is "correct." Ultimately, it's up to each user to decide what they prefer and why.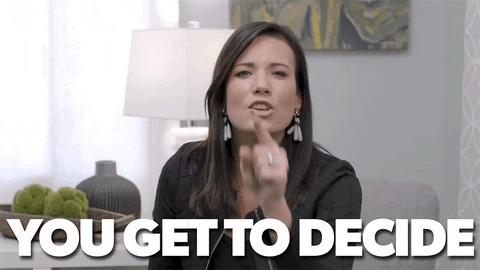 The key is basing that decision on actual information versus what someone told you.
Take all of the information and opinions you can and use them to guide yourself to what you need.
Changing Designs
It's been just over 60 years since Stoner designed the AR platform, and, in that time, every part of the platform underwent evolution.
The forward assist is no different, evolving in a couple of different ways.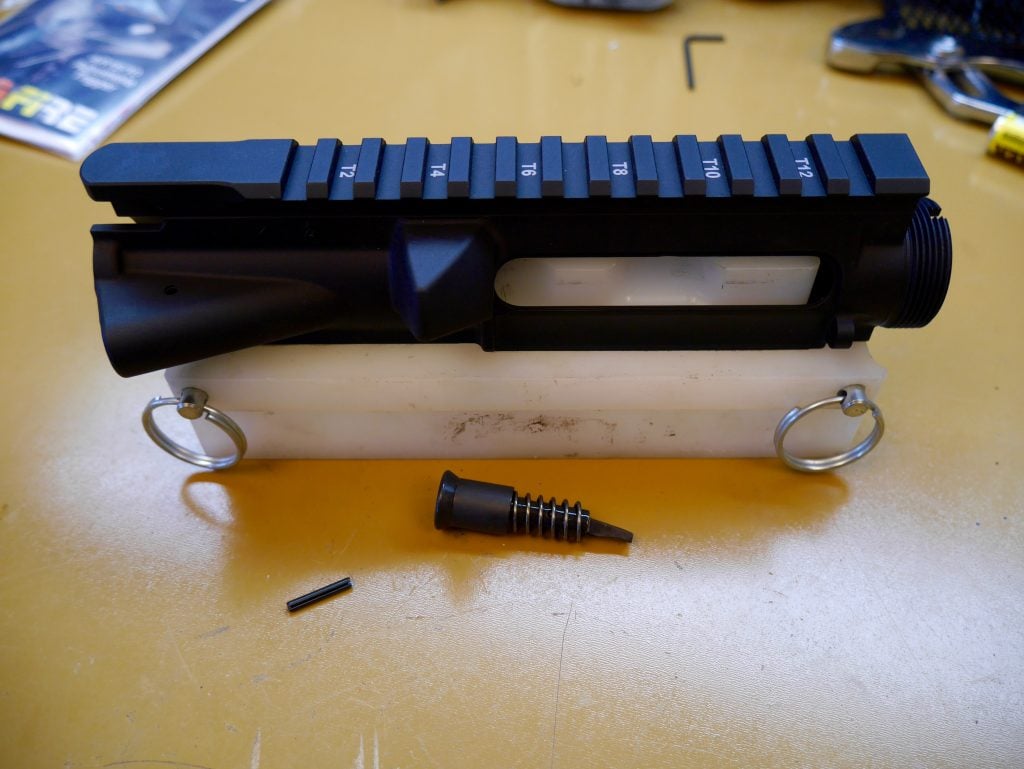 First, some companies embraced the "no forward assist" thought, designing uppers without it.
These are sometimes referred to as slick side uppers and vary in terms of quality based on the companies that produce them.
Two standouts of consistently great quality — Battle Arms Development and Vltor.
Both offer an upper receiver without a forward assist, are well-respected companies with a long history of quality, and redesigned the upper receiver.
239
at Optics Planet
Prices accurate at time of writing
Prices accurate at time of writing
Meanwhile, other companies kept the forward assist but altered it.
Two major standouts come from Forward Controls Design, one in collaboration with Hodge Defense.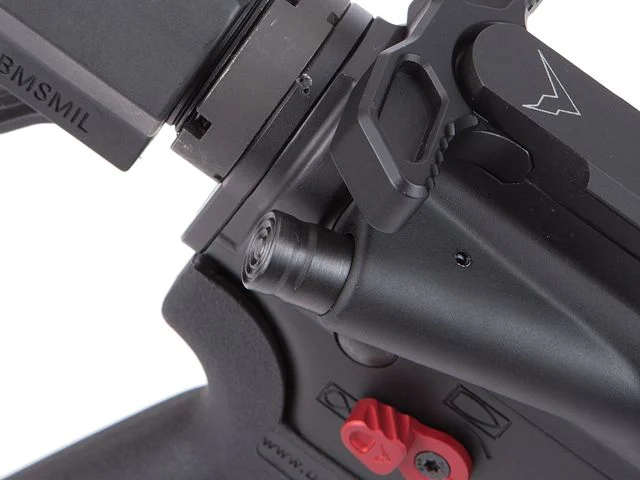 The focus of both variations of the forward assist from FCD involves reducing the pawl footprint in some fashion. Doing this means it's less likely to snag or interfere with the manipulation of an ambidextrous charging handle.
FCD's LDFA saw the rim of the pawl removed and the overall size of the pawl reduced. This limited the interference with the right latch of the charging handle without reducing the effectiveness of the forward assist itself.
39
at Rainier Arms
Prices accurate at time of writing
Prices accurate at time of writing
The LSFA is a collaboration with Hodge Defense with a similar thought process. Removing the rim from the pawl helps prevent a user's fingernail from snagging on the forward assist while manipulating the weapon.
48
at Brownells
Prices accurate at time of writing
Prices accurate at time of writing
In addition, the shape of the pawl is changed to more of a teardrop, allowing more surface area. This allows for more confidence and less slippage when actuating the forward assist in a hurry or under less than ideal circumstances.
Conclusion
Whether you believe in a forward assist or not, they are present on most standard AR upper receivers and offer a way to force a rifle into battery.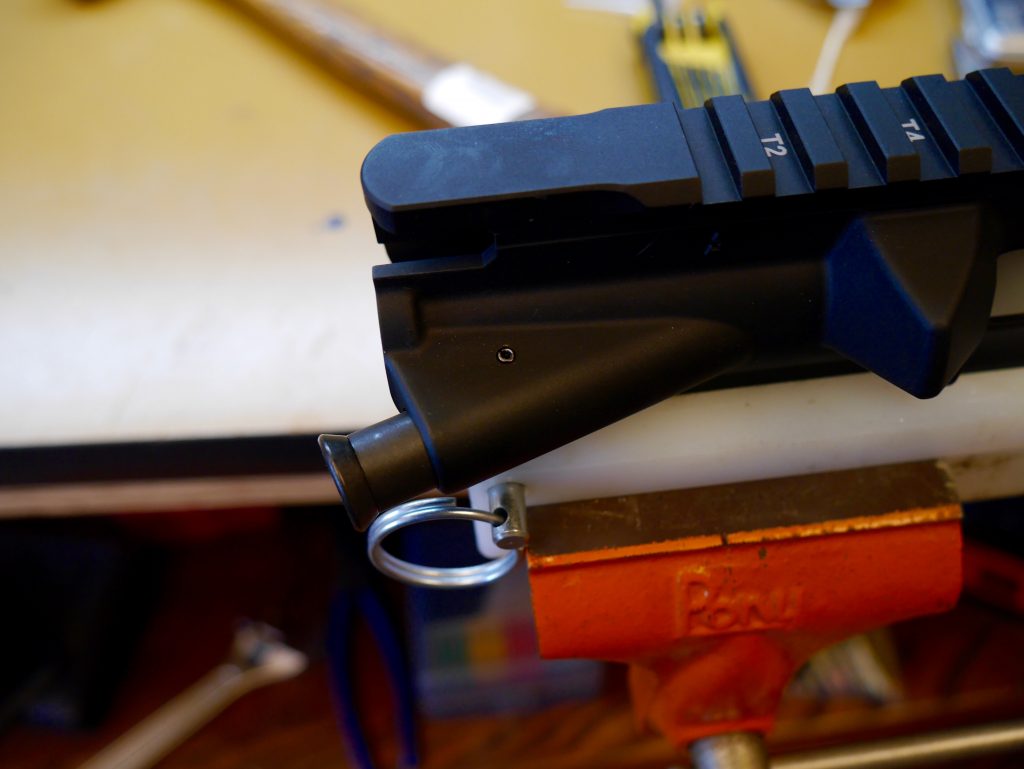 Again, it's up to you to decide if this is necessary for your training or goals, but rest assured, there are some good brands out there if you are interested.
What are your thoughts on forward assist? Let us know in the comments below. Looking to get a new upper for your AR? Check out our list of the Best AR-15 Complete Upper Receivers & Stripped.