---
When it comes to shopping for AK-47s, buyers have an incredible amount of choice. So much so that the options can be dizzying.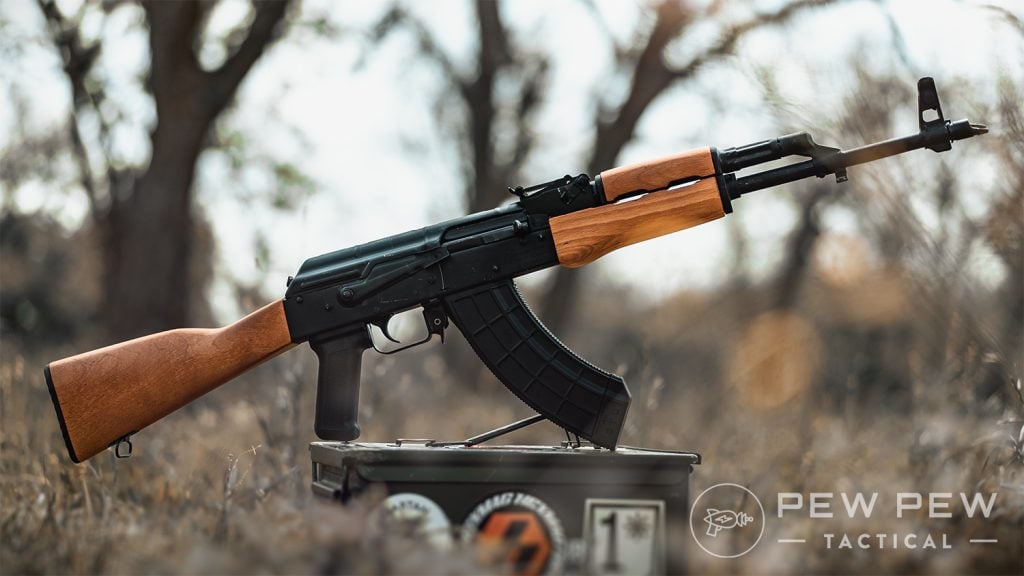 They come in different calibers, variants, and countries of origin. The WASR-10 is a Romanian-built AK imported by Century Arms.
Having a somewhat colorful history, we decided to take one out to the range and find out for ourselves just how the WASR would perform. We'll share those results with you below.
Table of Contents
Loading...
WASR-10 Pros & Cons
Pros
Reliable

Lightweight

Simple
Cons
Stiff selector

Picky magwell
The Bottom Line
The WASR-10 we tested had some interesting quirks but, overall, was reliable and relatively accurate. I enjoyed the lightweight heft and the very simple nature of the rifle.
Best Starter AK
920
at Kygunco
Prices accurate at time of writing
Prices accurate at time of writing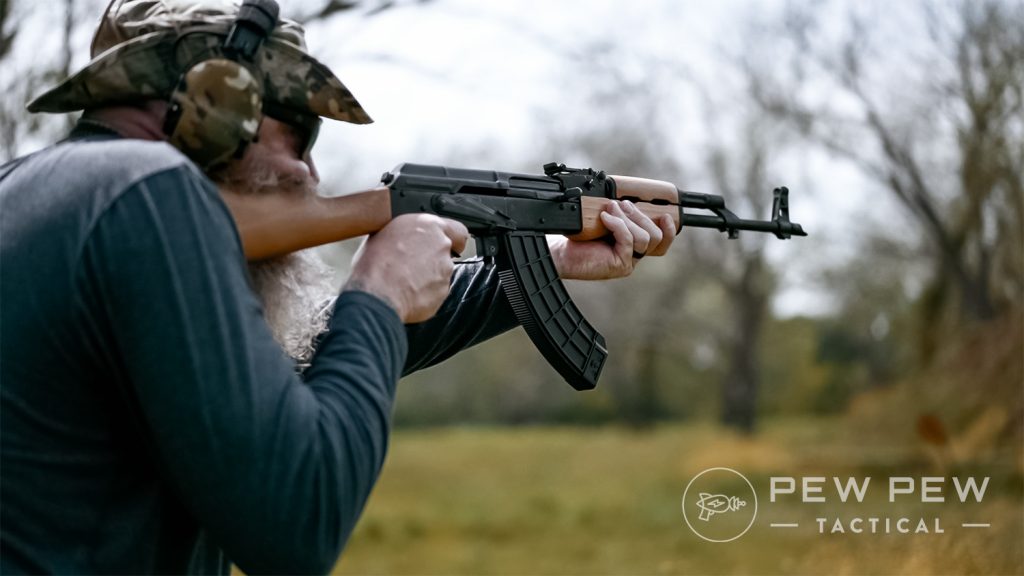 WASR-10 Specs and Features
Specs
Width
2.5" (at charging handle)
Comes With
Cardboard box, 30-round US Palm magazine, owner's manual
Features
RAK-1 enhanced trigger group
History of the WASR-10
The AK-47 certainly has a rich history. Mikhail Kalashnikov started in the Russian military as a tanker, but after an injury, started thinking about why their forces only had one rifle for every two to three soldiers.
He set about developing a rifle on an intermediate cartridge, perhaps influenced by the German Sturmgewehr 44. At the time, Russia was still using sub-guns and the bolt-action Mosin-Nagant.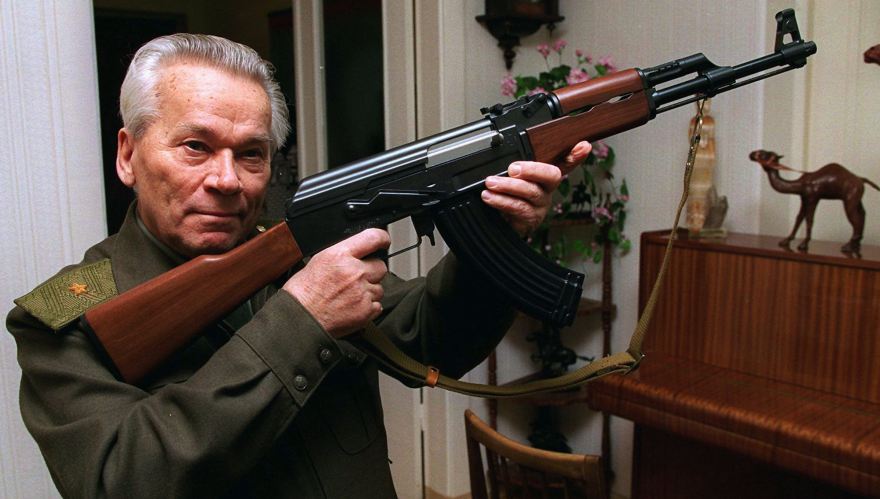 The Avtomat Kalashnikova was developed and introduced in 1947, netting the moniker AK-47 that much of the world uses today. These guns used stamped receivers for the first couple of years, then switched to milled.
In 1959, the AK switched back to stamped receivers and introduced other changes that optimized the design for greater mass production, addressing the aforementioned shortage issue. Thus, Kalashnikov's Automatic Rifle Modernised (AKM) was born.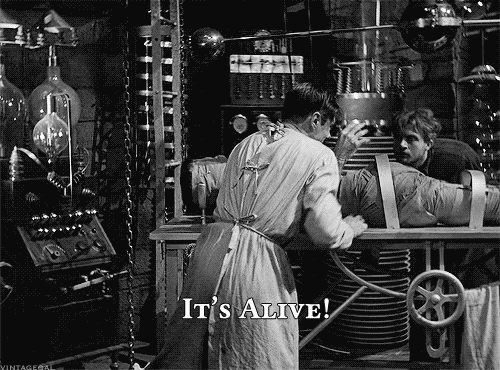 The design spread around the world, and many companies began producing AKs.
The Romanian company Cugir Arms Factory manufactures the WAS-10 (Wassenaar Arrangement Semi-automatic Rifles), which are then imported by Century Arms, who modifies them for improvements and compliance.
Who Is It For?
The AK-47 has a mass-produced simplicity that carries a certain cool factor.
This rifle was designed to be made in the millions and not have a bunch of crap attached to it.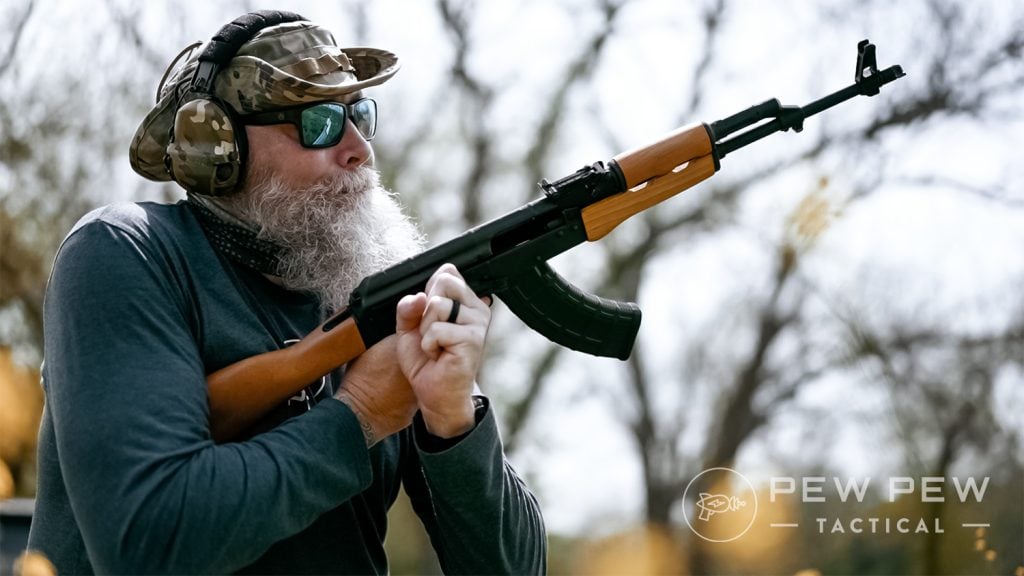 For that reason, collectors may be very interested in the WASR-10. The Russian lineage, Romanian manufacture, and all steel and wood design have a mil-surp aesthetic.
But this is not to shrug off the effectiveness of the AK-47. Anyone wanting to defend themselves will appreciate the relative shortness and lightweight nature of the WASR-10.
Fit & Feel
The WASR-10 is pretty light. While the Century Arms website lists them at 7.5 pounds, our test gun weighed only 6 pounds and 13 ounces.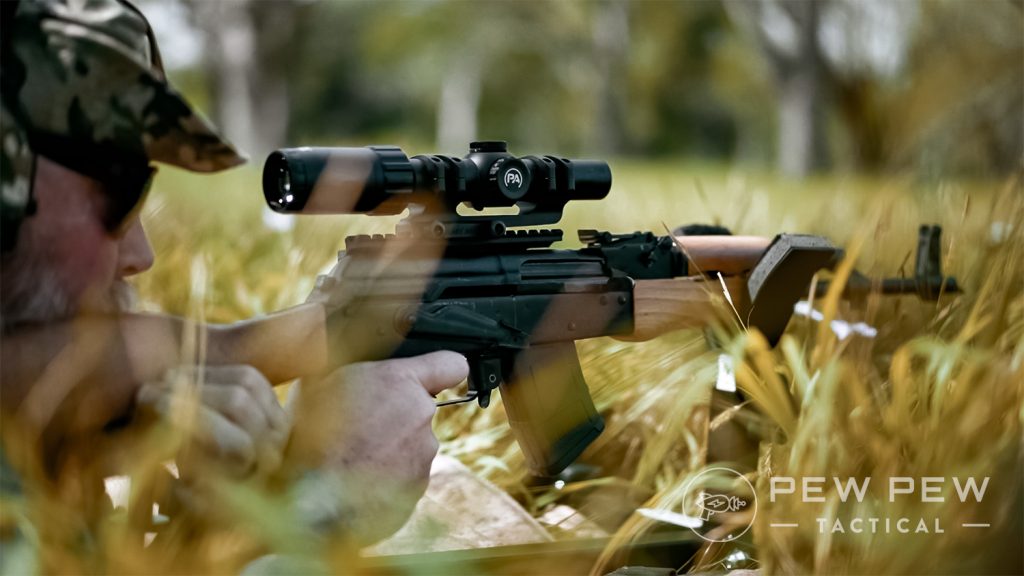 The wood furniture has a serviceable finish in that it has decent sanding and low shine. The grain is nice, though subtle, and the color is very light, like pine.
Using the forend and buttstock, I did not receive any splinters and found them decent to hold onto and shoulder.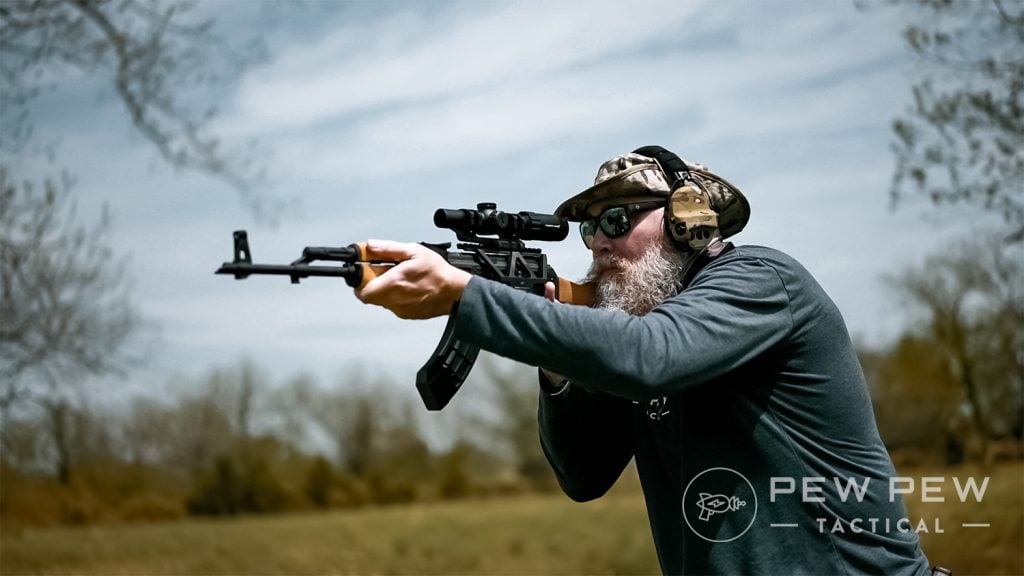 The exterior finish on the metal is black, Parkerized, a dull coating similar to bluing. While we did not abuse the rifle, it held up well to general use.
Interestingly, the grip is much smaller than I'm used to though it was comfortable and effective. It seems to be made entirely of plastic and has a couple of very light-textured panels on either side.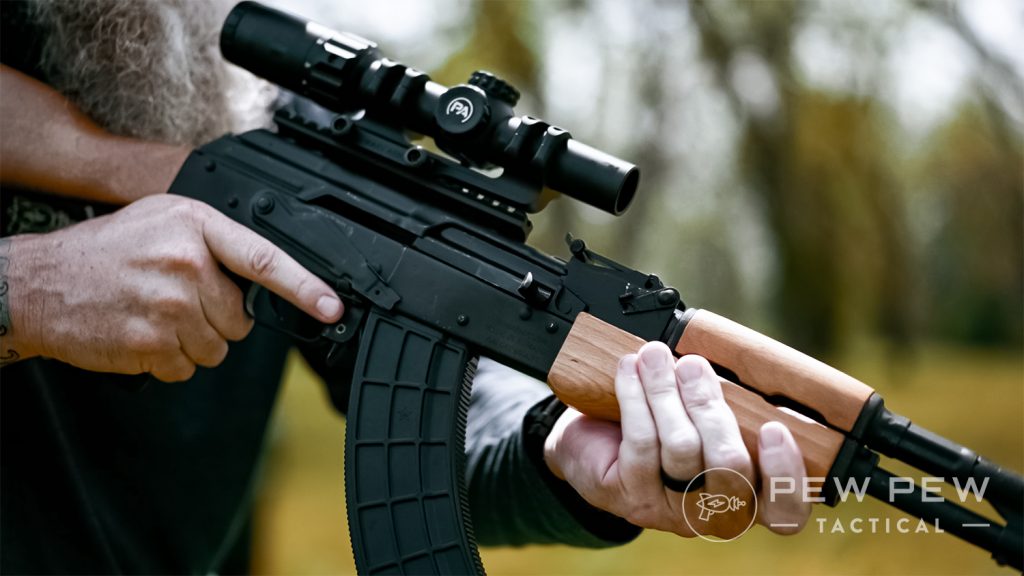 Sights were effective, though they took some getting used to. The front post is situated to the right in its fixture, and the window of the rear sight is very narrow.
The magwell proved a bit challenging as some magazines would not lock up. Older US Palms and older stamped AK mags wouldn't fit.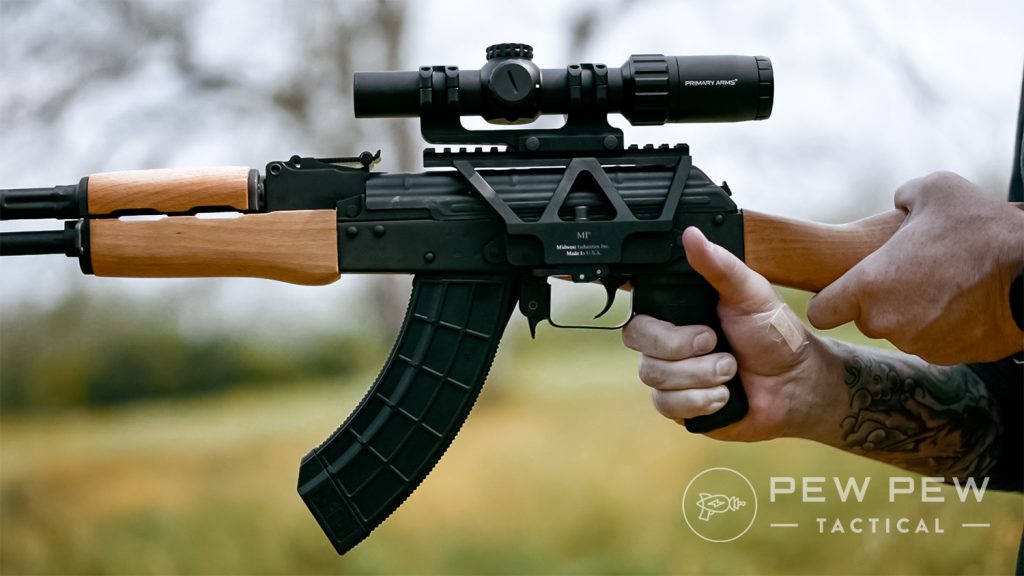 I am uncertain if this is because of the original single-stack nature of the WASR-10 or if this was something particular to our test rifle.
One challenge during testing was the stiffness of the fire selector. It was so stiff I had to change my grip to move it and ended up pinching the bottom of my hand under my thumb.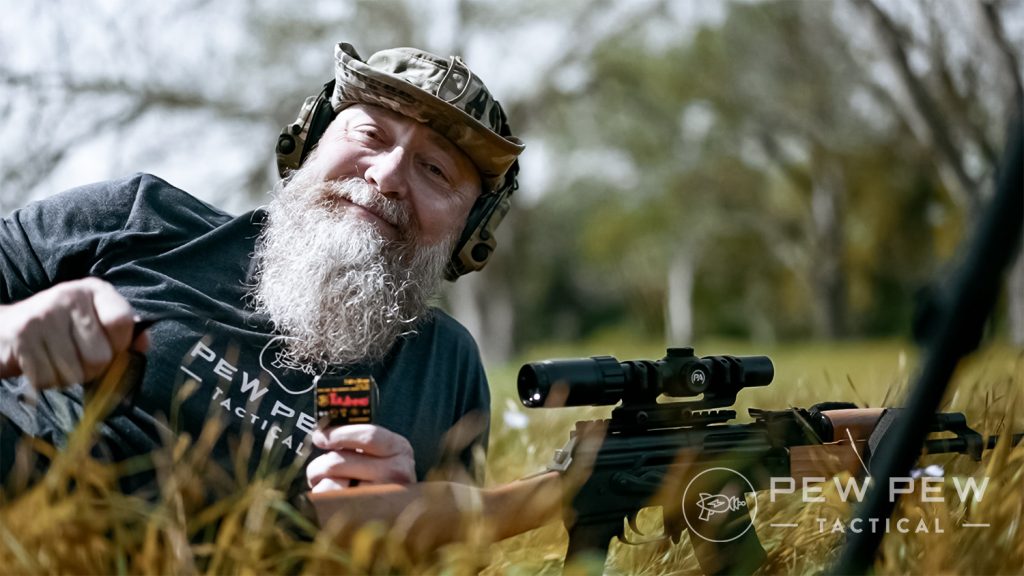 As a result, I ended up not using the selector during testing, though this was not my usual practice.
Having done some research, I had hesitations about the trigger and had heard of trigger slap problems, but was pleasantly surprised. I noted 1-2 millimeters of pre-travel before a defined wall.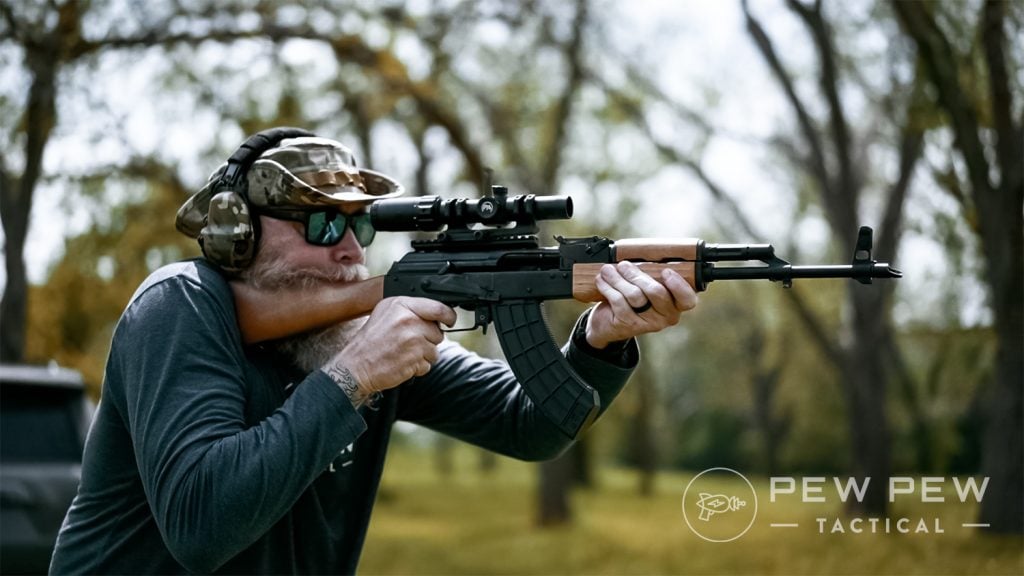 Pulling through the wall, the trigger broke (after a bit of creep) at what averaged to be 3 pounds, 11 ounces on the Lyman Digital Gauge.
Reset occurred pretty quickly and was very audible and tactile.
How Does the WASR Shoot?
Here again, I was not sure how the WASR-10 might do during MOA testing. Using an optic mount and LPVO, I set up prone with a rifle rest to fire some groups.
I only had steel-cased, 122-grain TulAmmo on hand, so that is exactly what we used for testing. Opting for a 10-round magazine, I set up in the rest and dialed in the magnification on the Primary Arms 1-6.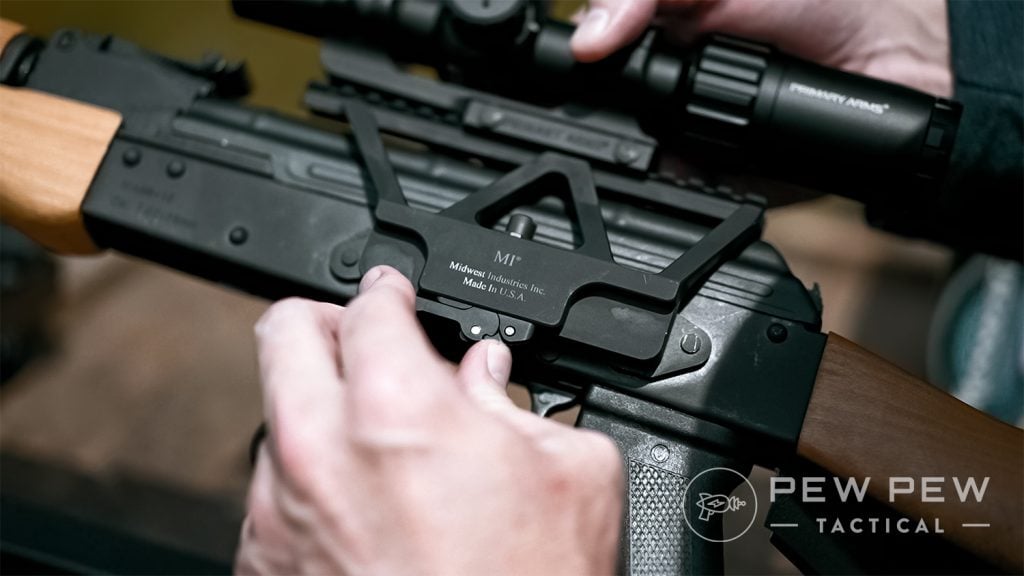 Here, I truly appreciated the trigger in the WASR because I was able to get settled with my sight picture while pulling back to the wall. Once established, I broke the shot.
I was really happy with how my first group felt, and walking up to the target, I found the five shots came in at 6.5 MOA.
7.62x39mm (AK) Ammo in Stock
Subsequent groups largely held within 4-5 inches, with a couple of outliers pushing the groups to 7 and 8 inches.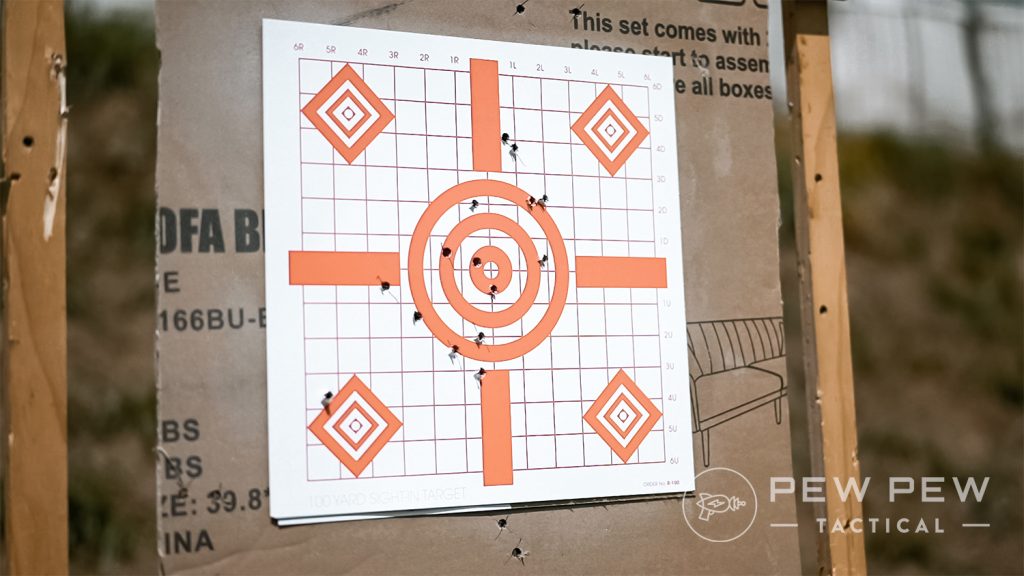 When running full-sized magazines, I found the WASR-10 was a little finicky. The reliability was great, but some mags would not seat in the magwell, period.
Older US Palm magazines and older stamped magazines would not rock in and lock up. The magwell felt a bit tight, too, though no doubt this could partially be chalked up to my relatively limited experience with the platform.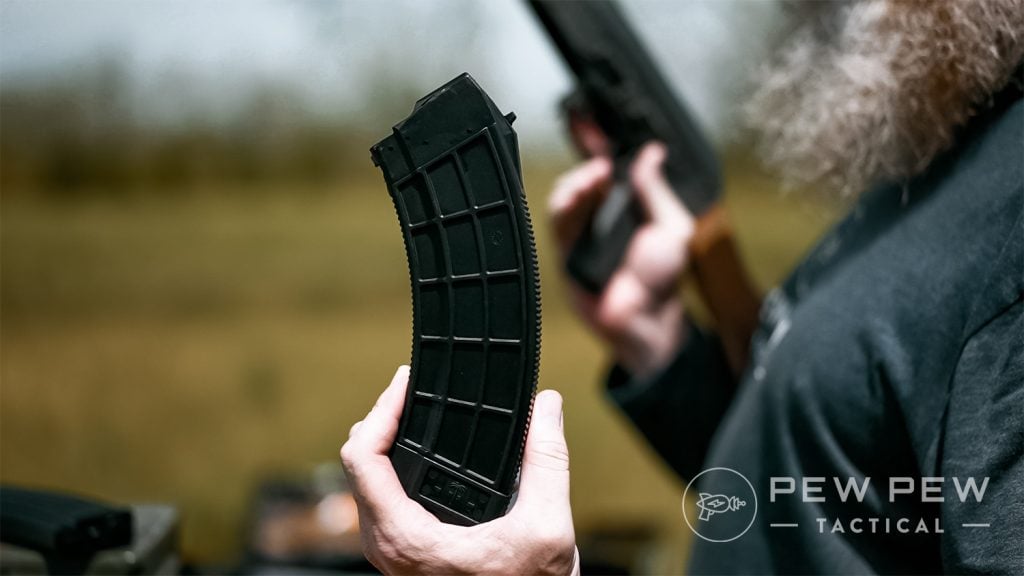 As far as reliability goes, the gun was nearly flawless over the course of several hundred rounds. One incident occurred where after a reload, I pressed the trigger, and nothing happened.
I ejected the round, and this occurred again. After removing the mag and reseating it, I was able to get the WASR firing again, but those suspect rounds were lost in the taller grass, and couldn't shed light on what particular malfunction had occurred.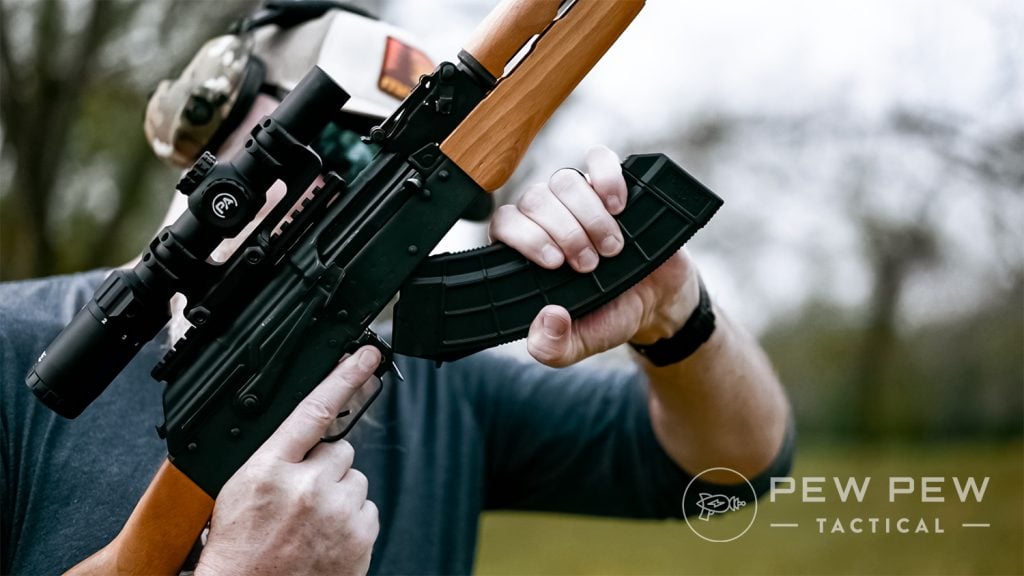 Our founder also has an older WASR-10 which has been chugging along for 10+ years while being fed a steady diet of surplus ammo.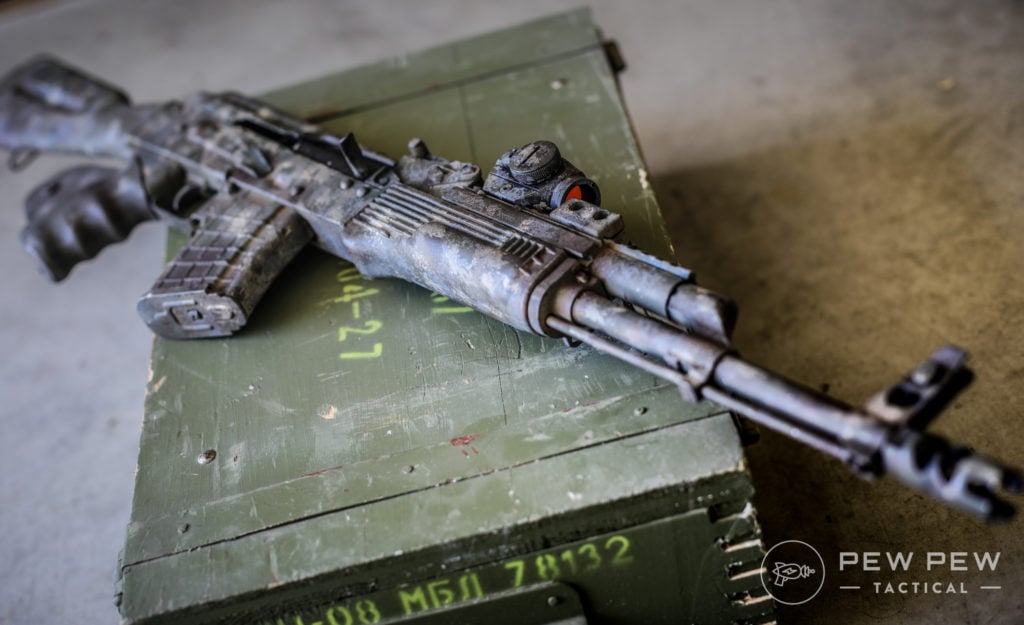 Recoil impulse was certainly stronger than an AR-15, but this is to be expected given the caliber and lack of buffer tube.
Even the butt plate is made of steel and offers grip instead of comfort before sneering at you in Slavic.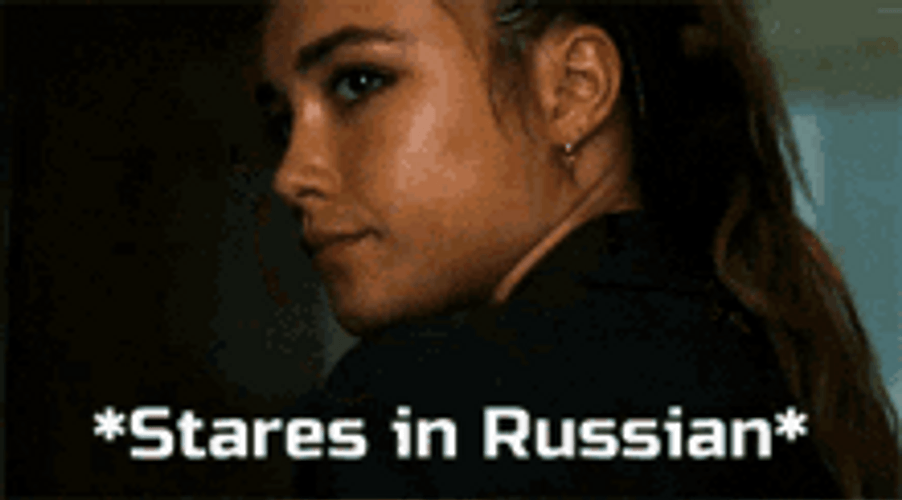 Accordingly, muzzle rise is a bit stronger. It is still well manageable, provided the shooter does a good job securing the weapon.
Closer to the firing line, I removed the optic and focused on just using the iron sights. I was able to confidently deliver accurate fire over the course of a few drills.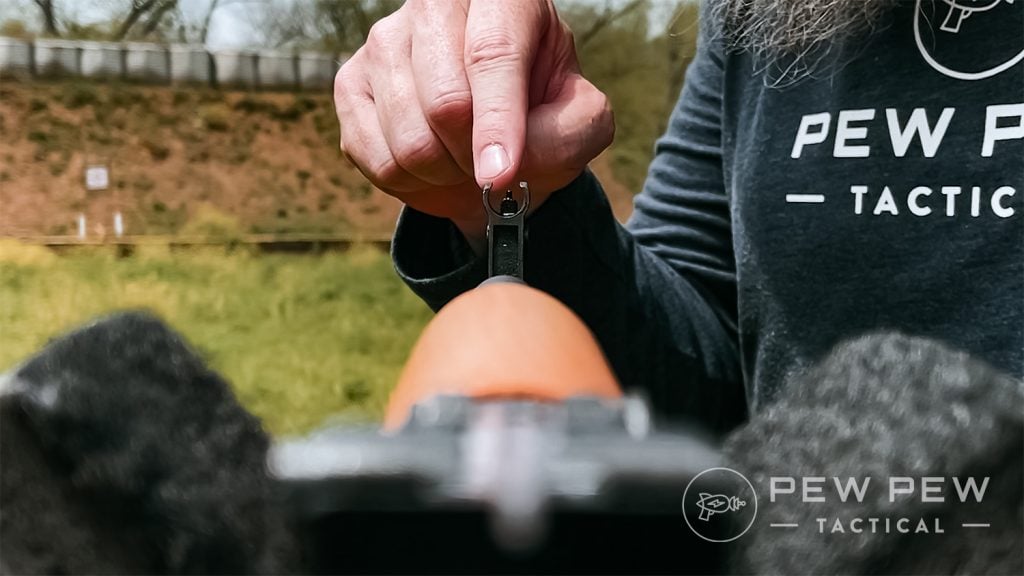 What Sets it Apart?
The WASR-10 is a licensed version of the AKM made in Romania.
The AK-47 has an old-world feel to it, being born of combat and the great need of a nation to defend itself. It prioritizes speed of production and reliability over other features.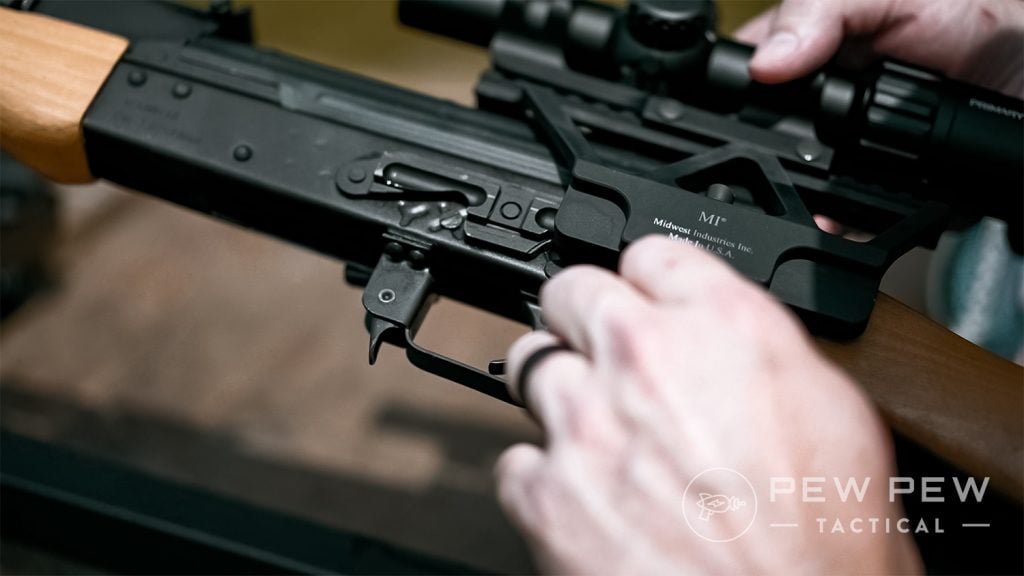 WASR-10 By the Numbers
Accuracy
3/5
As mentioned, the best 5-shot group using TulAmmo was 6.5 MOA though notably, the majority of all three groups averaged in the 4-5 inches range.
Reliability
4.5/5
With the one undiagnosed issue we weren't able to resolve; the WASR had nearly perfect reliability.
Customization
4/5
The AKM has been around since the 1950s, so there are plenty of accessories available, from rails, triggers, and all kinds of furniture.
Ergonomics
2.5/5
Since the WASR-10 follows the AKM standard, there are no left-side controls. Charging the weapon and making it safe are controls only located on the right side of the gun.
Value
3/5
The WASR-10 is listed at an MSRP of $1,069 though some retailers have them listed in the $800-$900 range.
Overall
3/5
Final Verdict
The WASR-10 is a good rifle that stays wholly true to the AKM idea in as much as modifications for compliance allow.
It is still likely cheap and fast to build, very reliable, and relatively accurate.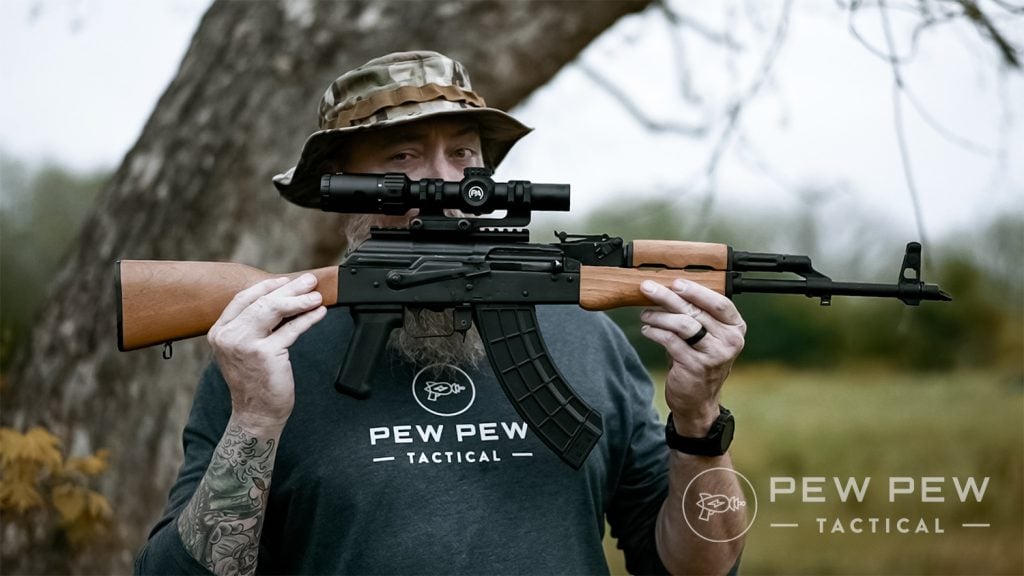 There are no frills here, no real evolutions, and few creature comforts for the user. Shooters also have to be open to a range of tolerances when it comes to mounting optics and using magazines.
If you accept these conditions, you'll find the WASR-10 an effective weapon.
Best Starter AK
920
at Kygunco
Prices accurate at time of writing
Prices accurate at time of writing
Do you love AK-47s like we do? Let us know in the comments below! Also, head over to the Best AK-47: Complete Buyer's Guide for even more information!