---
Ballistic shields are not just the domain of SWAT teams anymore. There are applications for their use at home and abroad.
But the problem with role-playing Captain America has never been sourcing Vibranium; it's paying those high prices shield makers are determined to charge.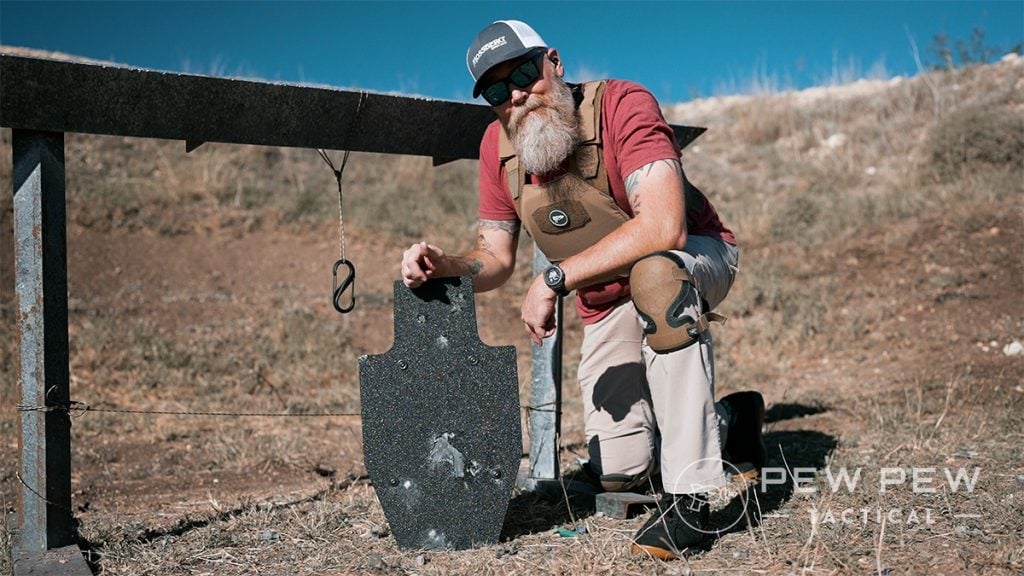 But what if there were a less expensive option?
We can agree that something capable of stopping incoming fire is a great investment, should you ever need it.  But can you trust something that costs less than $1,000?
RTS Tactical sent us their answer to this dilemma — the Special Threats Mini Shield. We took these shields (and a ballistic pillow…yeah you read that right) to the range to see just how well they hold up.
Keep reading to find out if these shields are worth your time.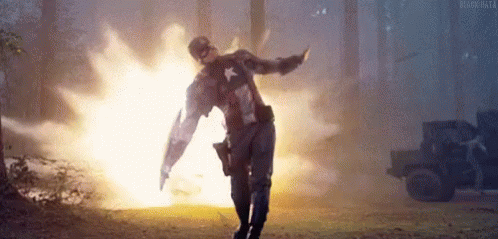 Table of Contents
Loading...
Pros & Cons
Pros
Level III+ protection
Multi-hit capable
Durable
Cons
Heavy
No ballistic window
The Bottom Line
We tried out three different sizes of the RTS Tactical Special Threats Mini Shield and saw great uses for them all. We shot one shield to unofficially confirm the NIJ rifle rating, and we were impressed with not only the shield's resistance to penetration but also its outer coating's minimization of spall (more on this below).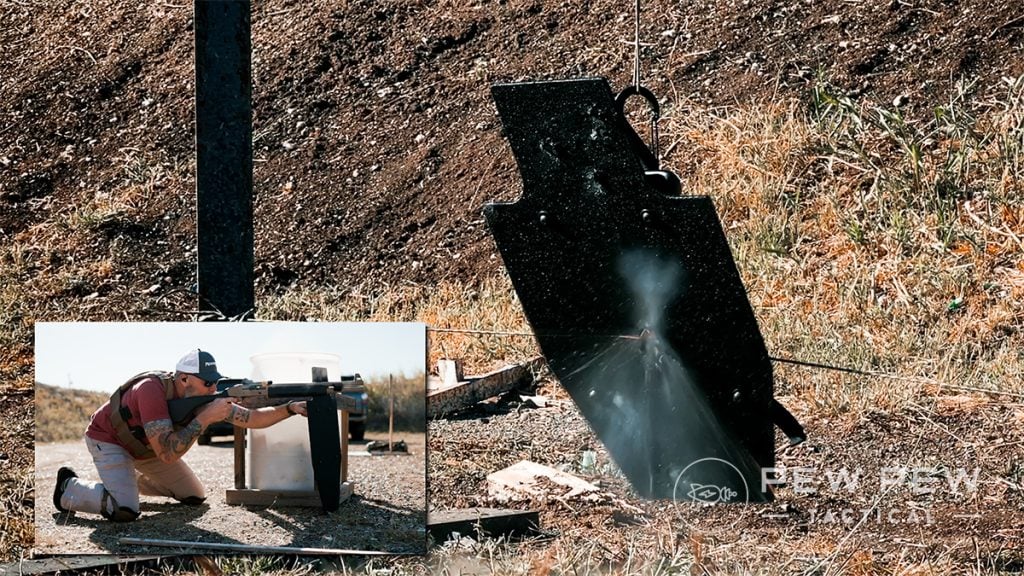 Specs & Features
Specs
Size: Small 12"x18", Medium 14"x24", Large 16"x30"
Weight: Small 11lbs., Medium, 16.9 lbs. Large 23.3 lbs.
NIJ Level III+
Features
Polyurea coating
Shock-absorbing pad
Quick release bungee strap
Source: RTS Tactical
449
at RTS Tactical
Prices accurate at time of writing
Prices accurate at time of writing
Background
I was still in uniformed service when ballistic shields started becoming available for law enforcement. They were enormous, heavy, and cost an incredible amount of money.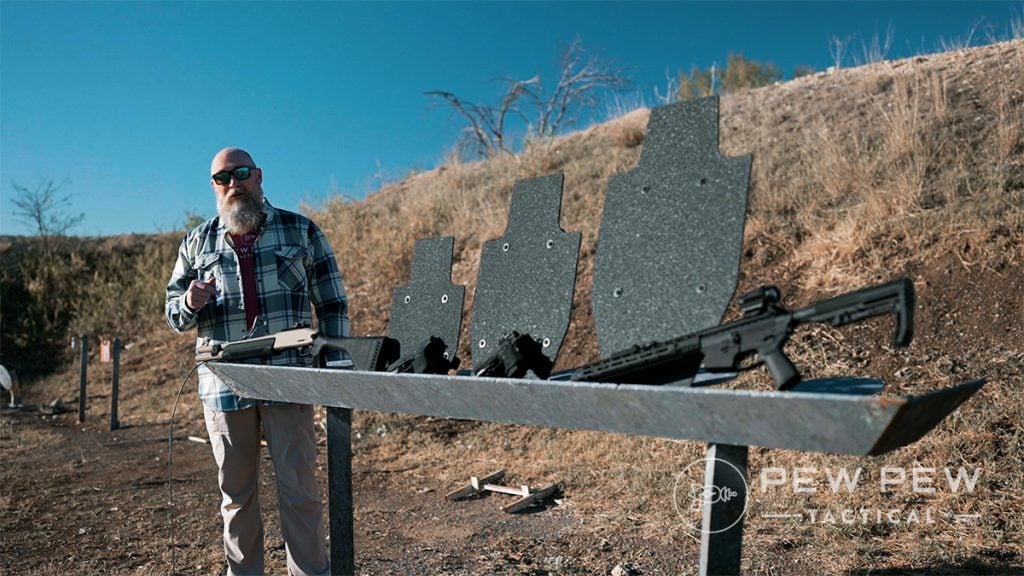 Various materials have been used over the years, similar to ballistic panels. Each has its pros and cons, but the goal has been striking a compromise between weight and protection.
RTS claims an NIJ level III+ rating, and the "+" is commonly used by armor manufacturers to indicate their products will outperform the indicated standard.
We set out to test that with multiple hits of 9mm, .45 cal., 5.56mm, and 12-gauge slugs.
Safety First
RTS has a wide range of products, and we appreciated this as we set up for this test. I donned an Advanced Sleek 2.0 with a couple of plates. The carrier is minimalist but was comfortable and allowed me to carry extra magazines in the cummerbund.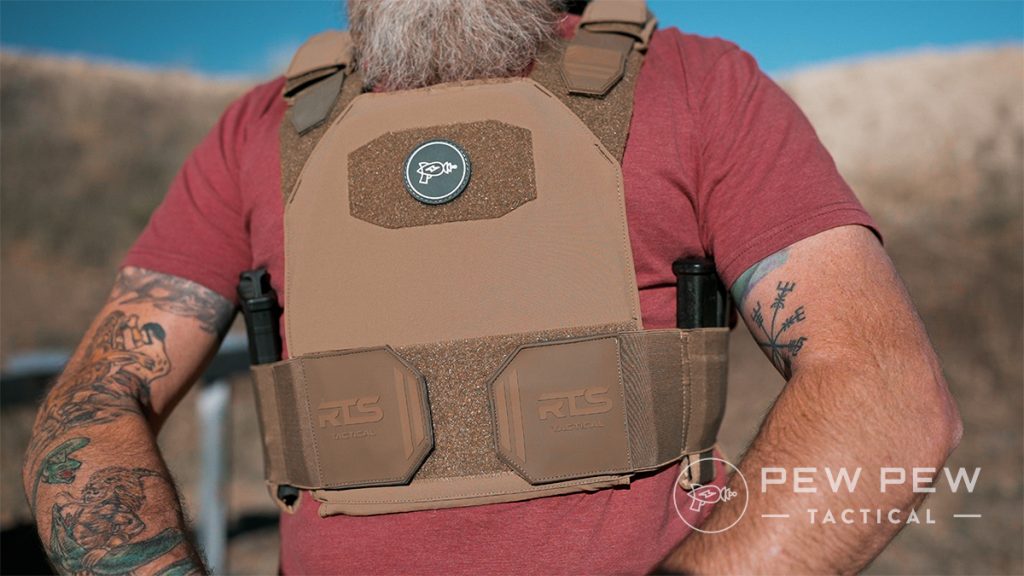 We suspended the shield from a plate rack using paracord and also tied a line behind it to offer some stability without preventing it from moving. This felt more representative of actual conditions rather than locking the shield down.
For additional safety, we paced off 20 yards distance to minimize splash and shot behind the largest RTS shield.
Splash refers to bits of the bullets flying around after impact, while spall refers to the fragments of the material being shot.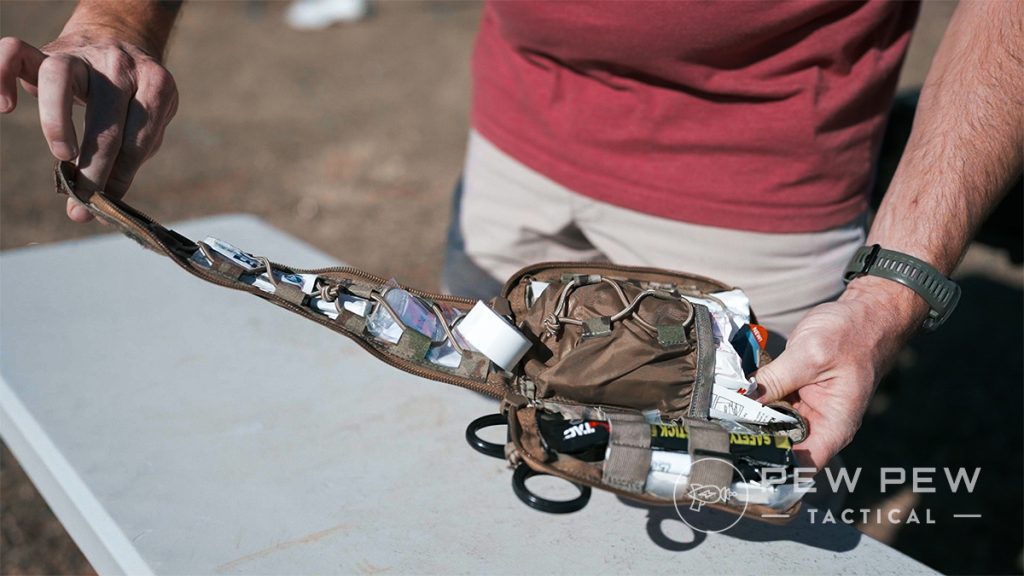 And with everything in place, we still had contingencies ready, just in case.
RTS sent along an IFAK chock full of the kind of medical gear you'd want in the event of flying shrapnel.
Who Is It For?
This is a specialized piece of kit for stopping bullets. While it's not going to be for everyone, those who need this kind of gear can certainly testify to its potentially life-saving value.
While the immediate applications appear to be law enforcement, I was impressed with the smaller-sized shields and saw other possibilities.
Home defense could be a lot more interesting were you to set up a ballistic shield to your advantage.
Also, with the smallest one, the option to defend yourself in your vehicle is not ridiculous, though mobility is clearly still your best advantage.
Fit & Feel
This is a slab of metal with a black polyurea coating (like bedliner) on the exterior. The handles are wide and of a good diameter for long-term gripping.
The padding on the inside of the shield abuts the forearm and is designed to make it more comfortable to carry while also mitigating the impact of rounds striking the shield.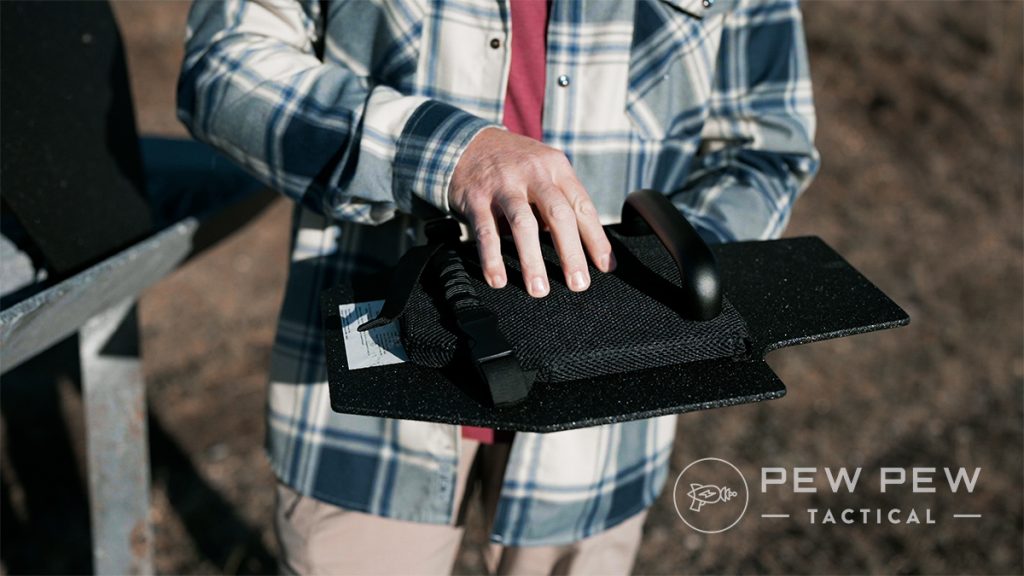 Its bungee strap on the inside secures the shield to the arm better and can be dropped quickly with a snap buckle.
To some degree, this also helps keep the weight of the shields relatively stable against your forearm.
Ballistic Results
The short answer is nothing got through!
We shot the RTS Tactical shield with three shots of Remington UMC 115 gr. 9mm, three shots of Winchester .45 caliber 230 gr., three shots of M855 green tip 5.56 mm, and two Hornady SST 12-gauge shotgun slugs.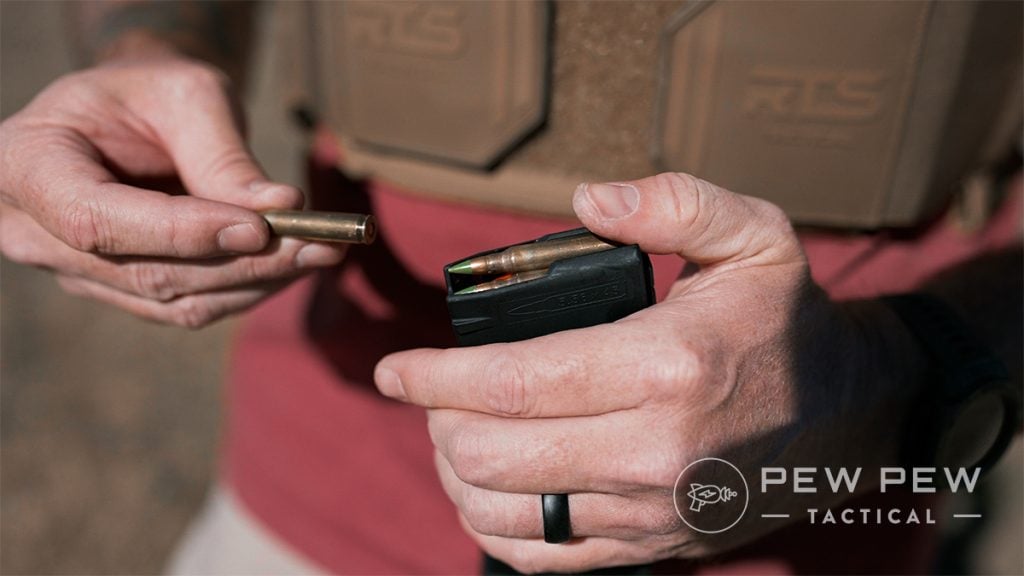 Where the rounds struck, the polyurea was knocked away from the surface of the shield, but there was zero penetration.
One shot even clipped the edge of the shield and marred the coating but did not deform the metal at all.
The end result was a shield still very capable of taking some hits. I did notice the handle was a little loose but I could tighten the hardware with common household tools.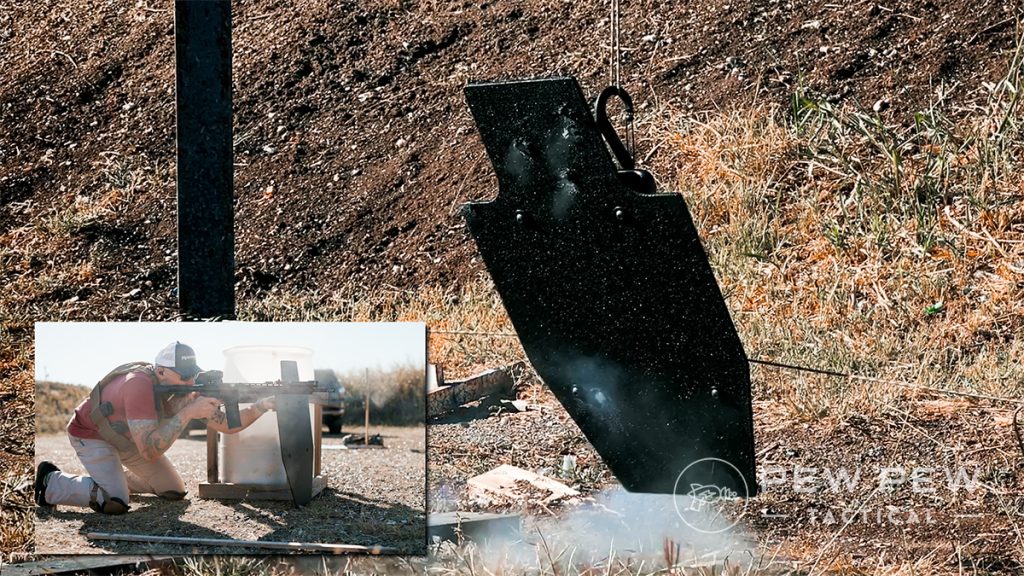 Regarding spalling, I didn't detect any deformation of the shield or any change in the outer surface on the backside. The rounds appeared to strike the shield, break up, and scatter.
What Sets it Apart?
On the downside, this shield does not have a viewport or a window for you to see through. This means you have to expose a bit of your head in order to navigate and obtain a sight picture.
But that also keeps the costs down. These shields are well under $1,000 to varying degrees, depending on size.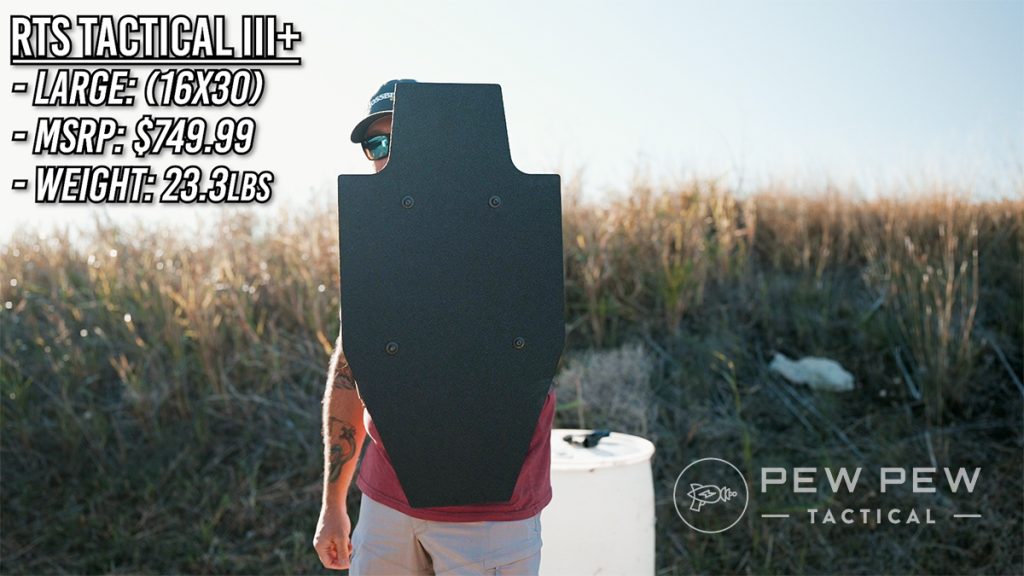 By the Numbers
For the ammunition tested, the shield's integrity seems very solid. The two shotgun slugs were almost exactly in the same spot and still failed to penetrate.
The grip is of a good size, and the pad is fairly comfortable against the forearms. The bungee strap helps keep the shield up against your arm. I appreciated the corner cuts, which allow you to sight a weapon and still cover a portion of your head.
Many ballistic shields you encounter at the NIJ Level III rating are going to be north of $1,000, depending on size and features. The RTS Tactical shields offer a good blend of value for the money.
449
at RTS Tactical
Prices accurate at time of writing
Prices accurate at time of writing
Bulletproof Memory Foam Pillow
While we were trying the shields, we couldn't help but test the Bulletproof Memory Foam Pillow offered by RTS Tactical.
I'm not sure whether it was the actual nightmare scenario that sold it for me, but I was intrigued.
I literally slept on it, and it's comfortable like any memory foam pillow.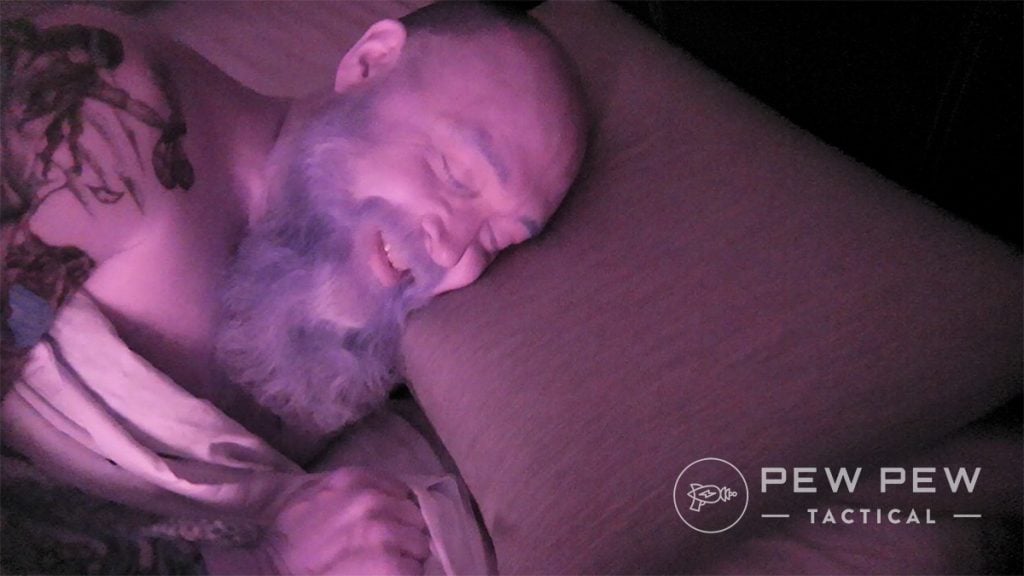 You can't feel the soft armor panel (Level IIIA) sandwiched in between the two foam sections unless you try to compress the pillow endwise.
The handles can be accessed by slipping your arm in the pillow case, and you can wield the pillow like a shield.
Running a pistol with this pillow works fine, but care should be taken to clear the pillow case lest the slide get jammed.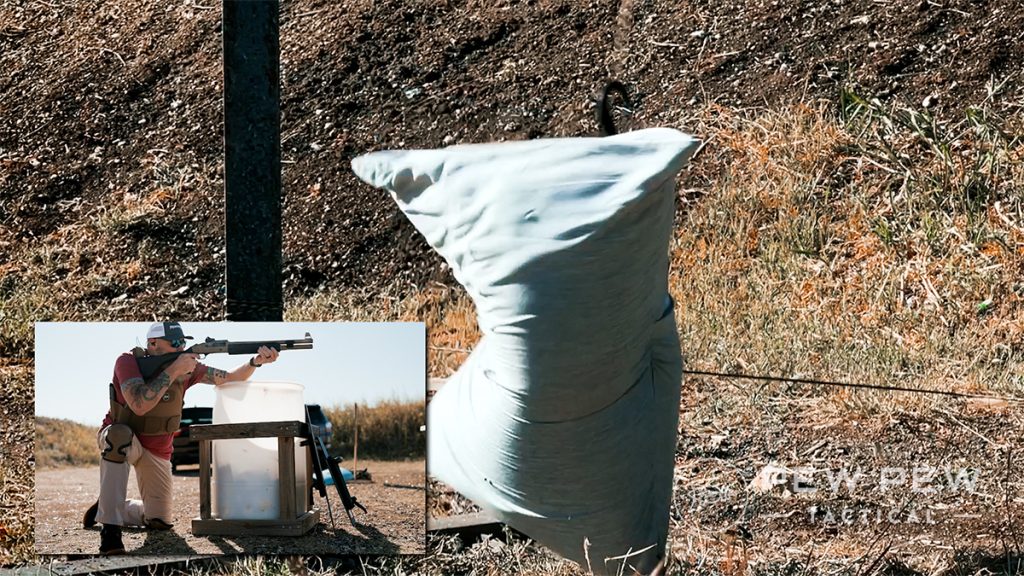 We were surprised with the pillow's performance, both in the bed and at the range.
While we were able to penetrate the pillow with M855 5.56mm rounds, it stopped the 9mm, .45 cal., and shotgun slugs.
329
at RTS Tactical
Prices accurate at time of writing
Prices accurate at time of writing
Final Verdict
RTS Tactical is offering some cool products at competitive prices. We tested the shields and were pleasantly surprised at their performance in relation to their price.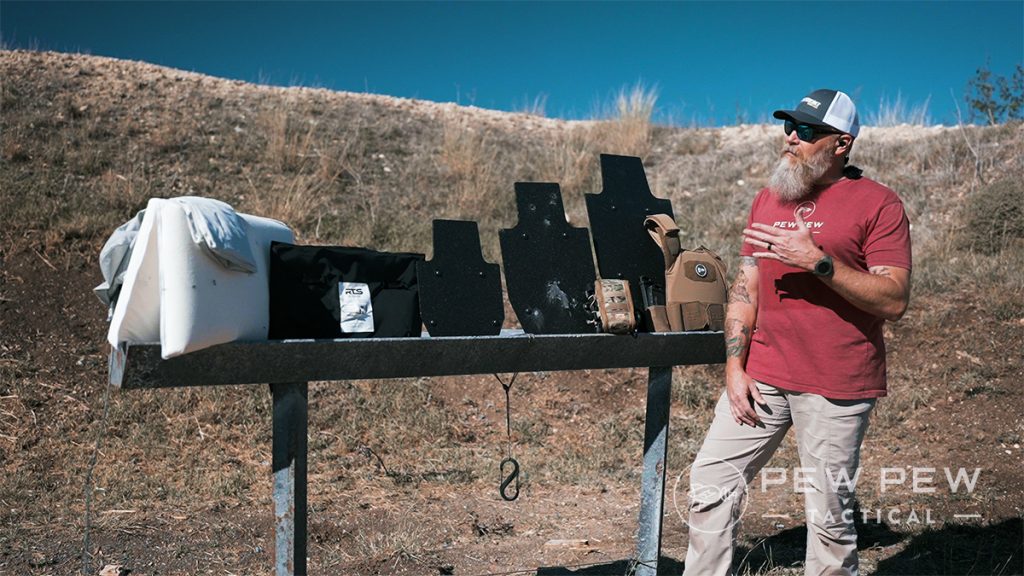 The features such as the handle, pad, strap, and battlement-like corners were functional without removing from the shield's overall protection. And the utility of different sizes was great for different applications.
Not everyone needs a ballistic shield, but it's nice to know if that occasion happened in your life, you wouldn't be paying an arm and a leg for it.
Is your life spicy enough for a ballistic shield? Let us know in the comments below. Be sure to check out our guide on Best Body Armor for more ballistic options!