---
Looking for a competition gun that stands out from the rest?
With a unique steel-frame design, CZ has some good characteristics and their TS 2 looks to offer a competition gun that doesn't totally break the bank.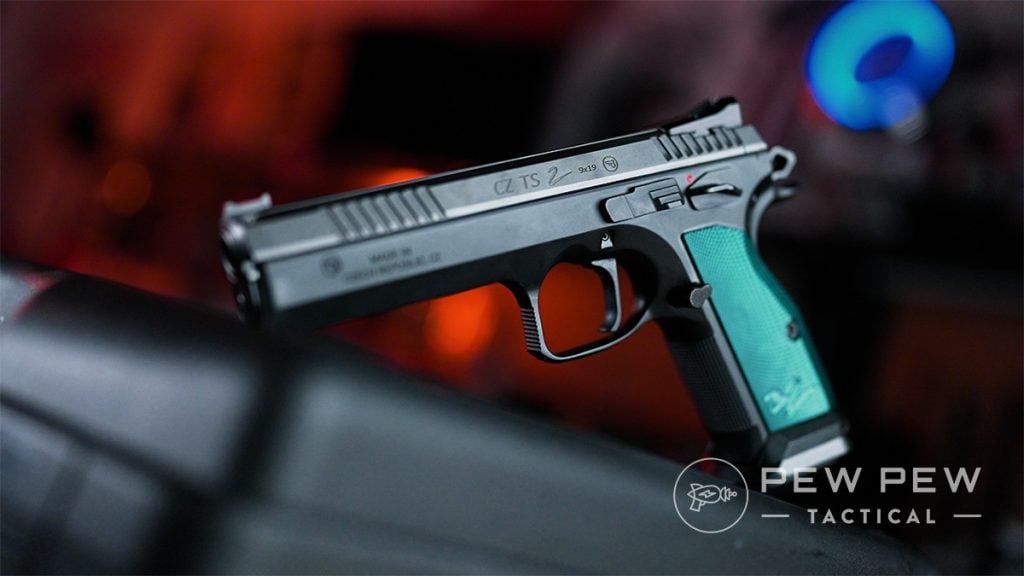 We got our hands on a TS 2 to test out its capabilities and see if it can really hold its own competitively.
So, hang with us as we walk you through the specs, features, pros, and cons, and even take it to the range to push the limits of speed with this 9mm pistol.
By the end of this review, you'll know whether the TS 2 deserves a spot in your range bag.
Keep reading!
Table of Contents
Loading...
Pros & Cons
Pros
Designed to reduce muzzle flip
Large mag release button
Lightweight trigger
Cons
Does not like to be shot dirty
Heavier than most options
The Bottom Line
With a flared mag well and a large mag release, reloads are quick and easy. The streamlined slide reduces muzzle flip and helps keep follow-on shots on target.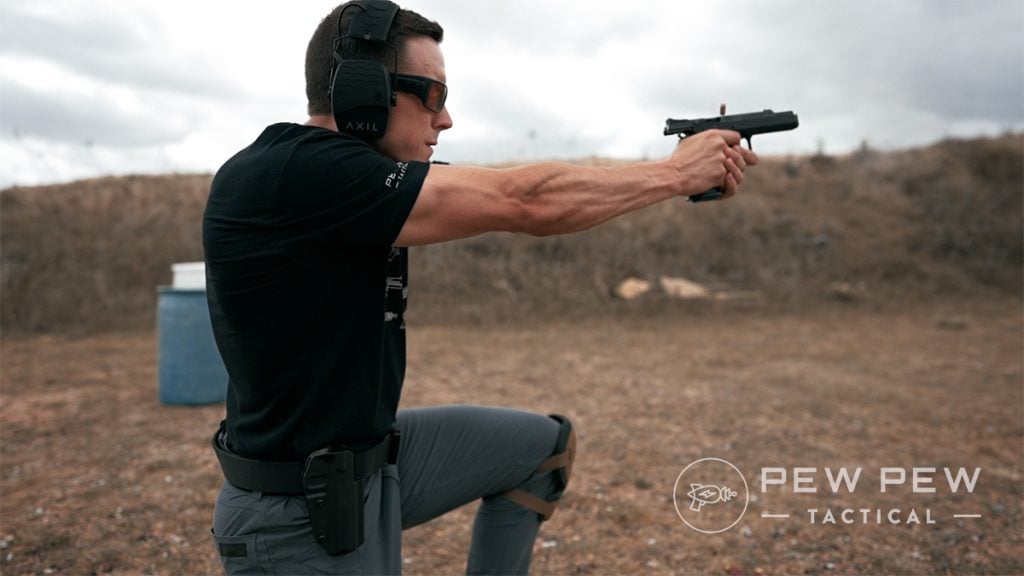 CZ's TS 2 is heavy but also a very appealing and purposefully designed competition pistol. While I know of others who have run their TS 2 without ever having an issue, the model we received did not like to shoot dirty.
Specs & Features
Specs
Caliber: 9mm
Width: 1.57″
Length: 8.86″
Barrel Length: 5.28″
Height: 5.8″
Weight: 48.5oz
Capacity: 20 rounds
Features
Serrated Fiber Optic Front Sight
Ambidextrous Safety
Specification Source: CZ USA
1399
at Palmetto State Armory
Prices accurate at time of writing
Prices accurate at time of writing
Background
In 1975, CZ 75 was released (hence the '75).
Its foundation was laid and held true until 2005, when CZ released the TS version, designed specifically for competition. This development led to several other competition variants, including the 75 TS Orange, Shadow 2, and now the CZ TS 2.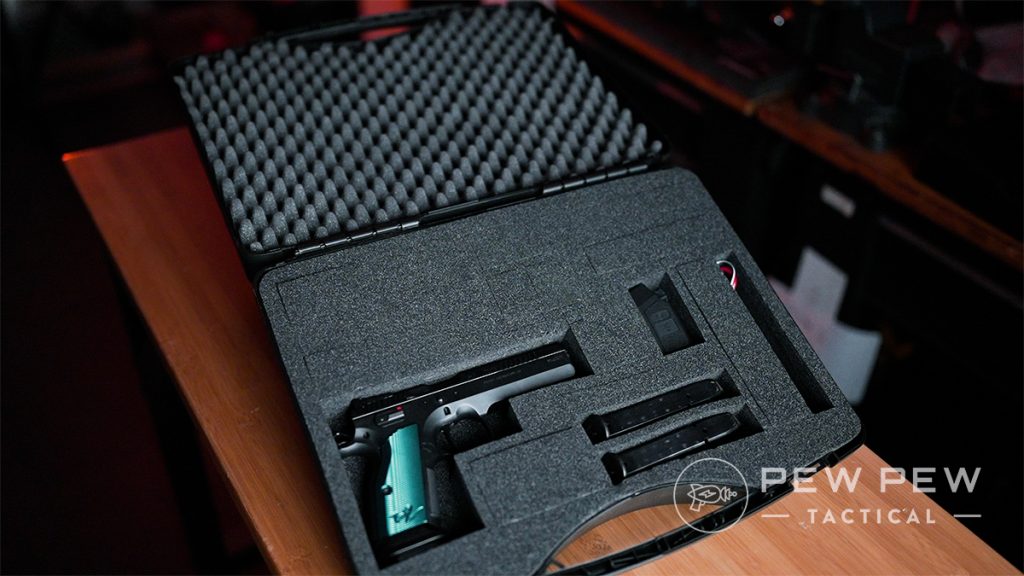 These pistols may not fall in a straight line from the family tree; however, they are all an evolution of the varying competition pistols from CZ. Each model and sub-model (orange, green, and bronze) produces a better product than the last.
Who Is It For?
The TS 2 is likely not an affordable gun to be used as an everyday shooter. It is also not the best gun for concealed or duty carry due to the lack of an accessory rail.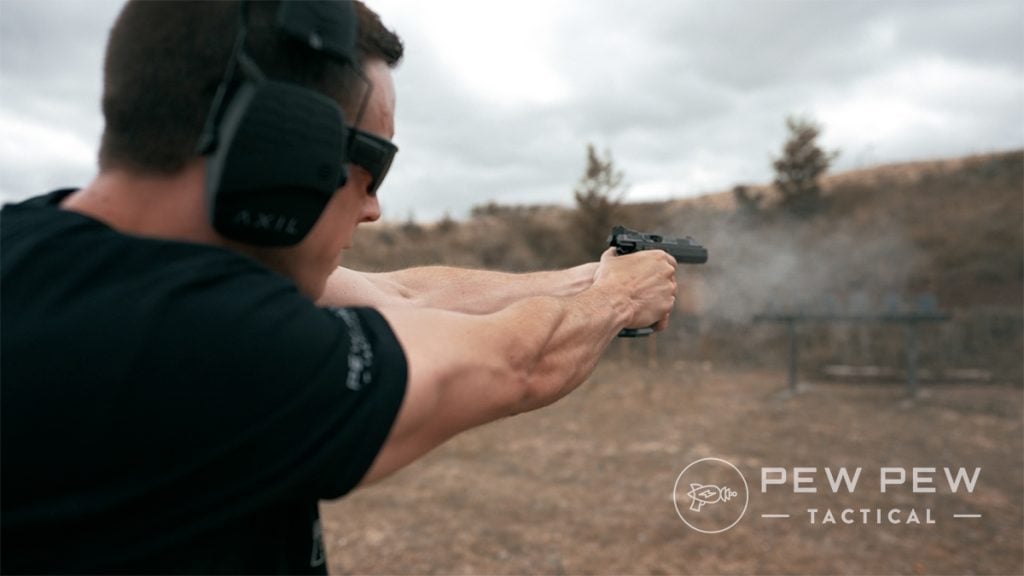 That said, the TS 2 is a great gun for the competition handgun enthusiast.
Fit & Feel
CZ's TS 2 is big and heavy…but it's well distributed with reciprocating weight kept as low as possible to keep the gun on target.
The trigger is super light at 1.4 pounds, which also helps with those repeat shots. Rounding out the ergonomics, its aggressively checkered aluminum grips feel good in my hands without giving off the grip tape feel some polymer guns may have.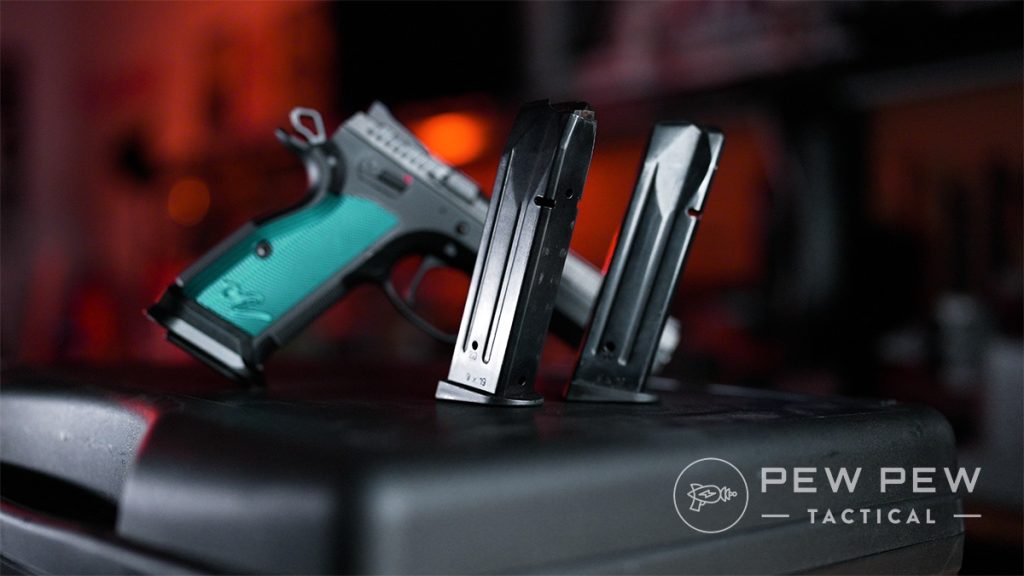 The gun is thick in the grip but manageable for medium-sized hands and above. The safety is easy to find with proper hand placement on the pistol, dropping into fire selection without hesitation.
How Does It Shoot?
This gun's lightweight trigger is flat-faced and quick to respond. And the low reciprocating weight keeps follow-on shots on target with little effort and makes the gun a ton of fun to shoot fast.
That said, while at the range, we ran into an issue…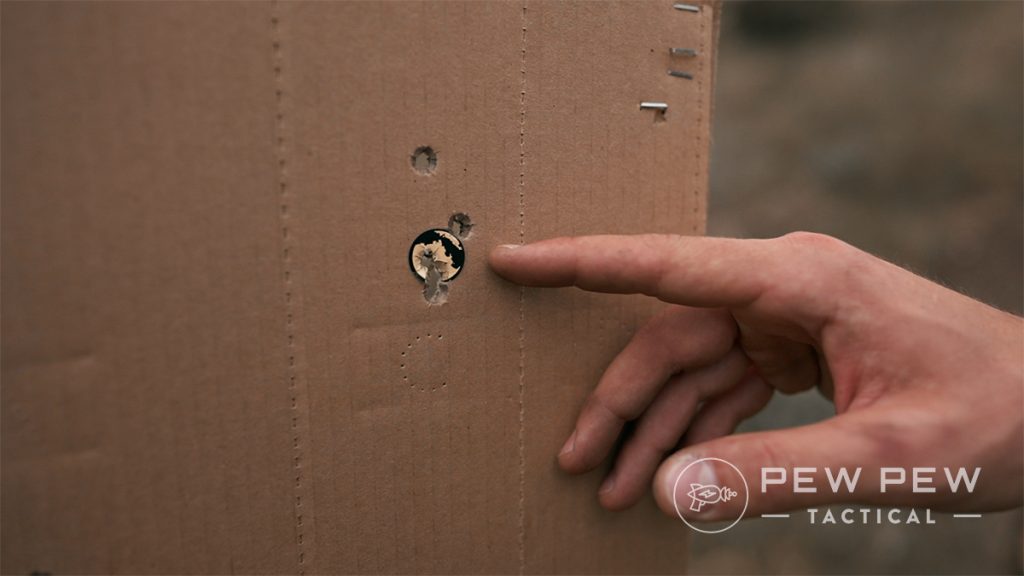 Specifically, this gun does NOT like to run dirty.
I know of other competitive shooters who have run their guns for hundreds of rounds without a cleaning. That was not the case with the TS 2 we received from CZ.
Left dirty, this gun ran into failure to feed issues…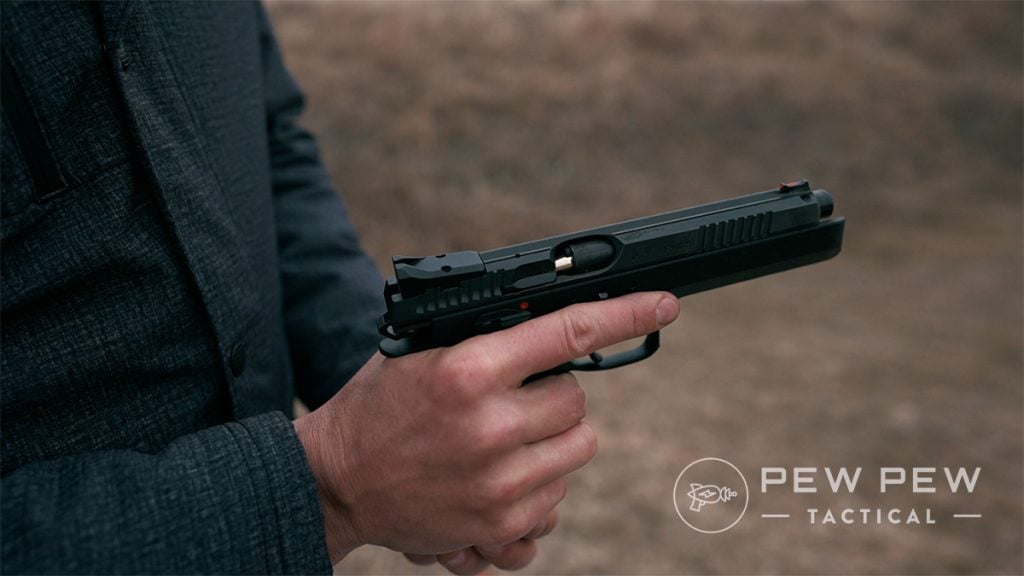 Since this is a little out of the norm, we sent the gun back to CZ to check out and look over. We'll update this review as soon as we hear back, but in the meantime, we felt it was worth mentioning.
*Update 12-12-22 After receiving the TS2 back from CZ we took it to the range and fired 200 rounds of 115 grain Blazer through. We had the same malfunction (pictured above) a total of four times.
A simple tap on the back of the slide always solved the issue, but it's a shame it continued to happen. Were this a purchased handgun, we'd feel obligated to keep working with customer service to resolve the issue.
What Sets it Apart?
The CZ TS 2 is one of many other CZ competition-based pistols. When compared to other models, the two big things that set the CZ TS 2 apart are the low reciprocating weight and the large mag release button.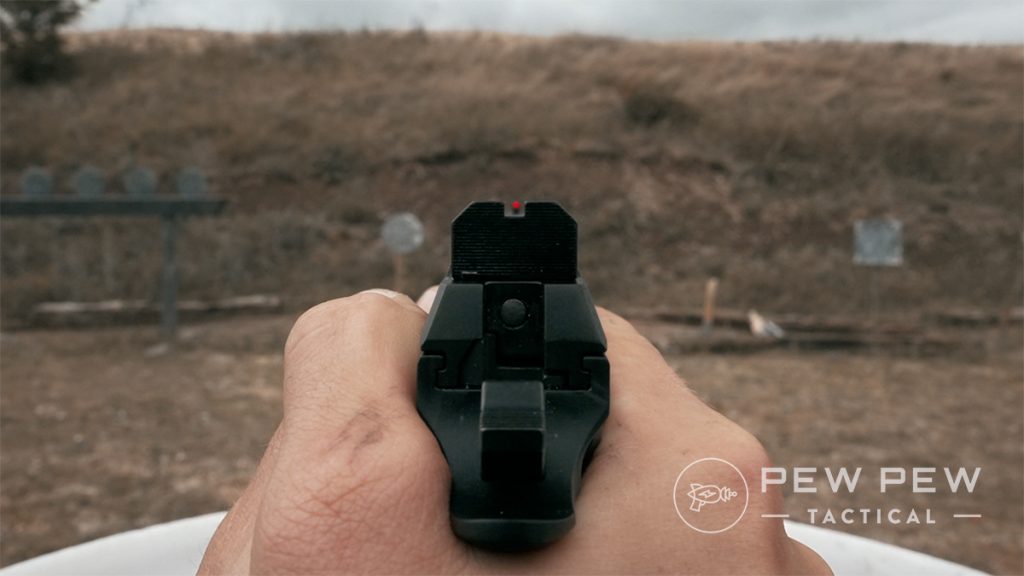 If you're not sold on the TS 2 due to the lack of an adjustable rear sight, the Racing Green version may be the best option for you.
By The Numbers
Reliability: 3/5
Given that our TS 2 suffered some malfunctions when it was dirty, we're knocking some points off reliability. We have reached out to CZ, and if this rating changes, we'll be sure to update the article.
Ergonomics: 5/5
CZ has clearly put some time and crunched some numbers to design this pistol for competition. I've mentioned it a few times, but the weight distribution on this pistol is top-notch. Follow-up shots are more accurate than any other pistol I've shot, with the least amount of effort from the shooter.
Accuracy: 5/5
The CZ TS 2 was extremely accurate out of the box, with the serrated sights reducing glare in bright conditions.
Customization: 2/5
There's not a lot of customization available for the CZ TS 2. If you are looking for something more, it's likely offered in the Racing Green model already.
Value: 5/5
It's not the cheapest, but the expectation of value is based on what you get. CZ put a lot of thought into the TS 2, which is very valuable, in my opinion.
Overall: 4/5
1399
at Palmetto State Armory
Prices accurate at time of writing
Prices accurate at time of writing
Upgrades for CZ TS 2
Adjustable Rear Sight
Thumb Rest
Different Color Grips
Breakdown & Reassembly
The full breakdown of the TS 2 is complicated when you're doing upgrades…but for regular cleaning and maintenance it's pretty easy. Here's a video we made for it on our sister channel:
Final Verdict
I had never shot a CZ prior to this review, and I found I was pleasantly surprised. Steel-framed pistols come with some added weight.
While I understand the pros and cons, those benefits never showed themselves so much so as they did with the CZ TS 2.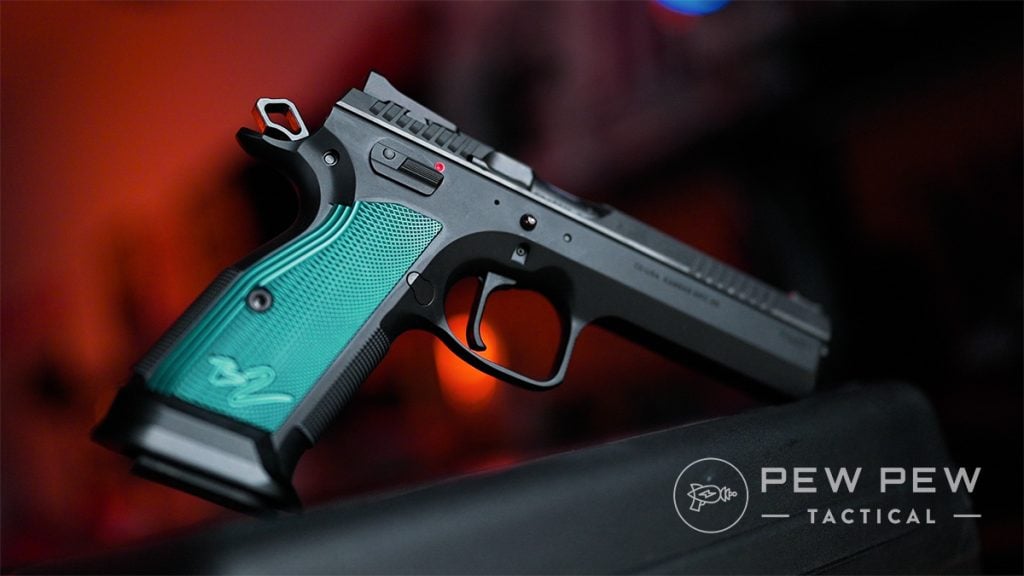 This gun may be heavy, but when speed shooting, the CZ TS 2 is the best I've found for follow-on shot accuracy. If you haven't shot a CZ TS model and are still on the fence, give one a try!
Once you experience the reduced muzzle flip, you will be immediately disappointed in your other pistols' ergonomics. (But if you just can't get over the weight, look into the CZ P-10 F. )
Would you compete with the CZ TS 2? Let us know in the comments below. Want more CZ? Check out our full list of the Best CZ Competition Guns!