Have you ever wondered if those uber-expensive high-end coolers are worth the hefty price tag?
You're not alone. We've often wondered the same thing.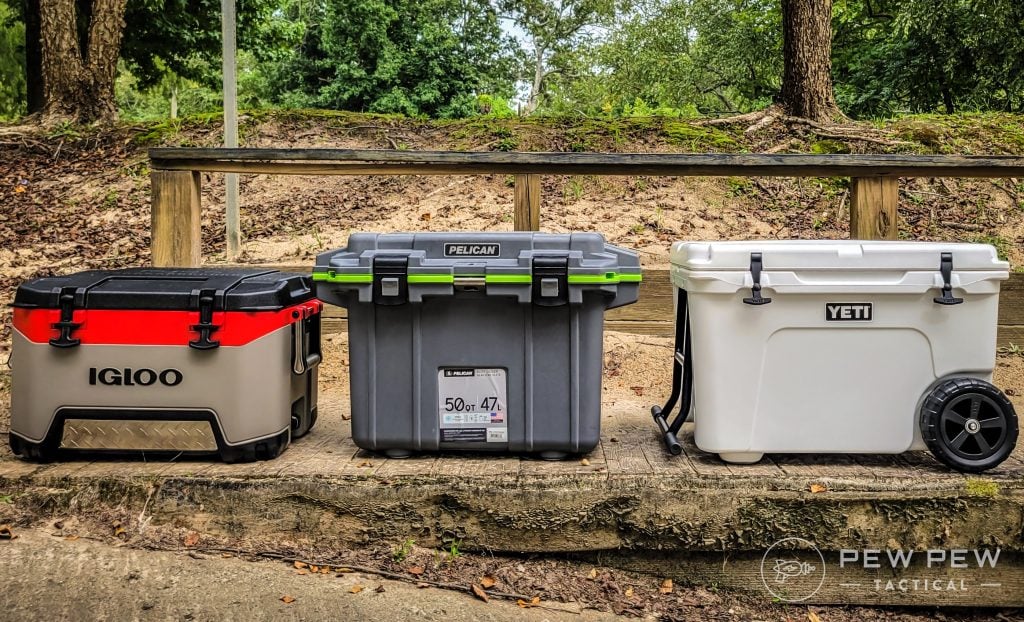 So, we did what we do best…gathered a few of those swanky, expensive coolers and put them up against an average Joe option.
We ran a series of tests to determine how well each model performed and ultimately decide if those big-name brands are worth the hype.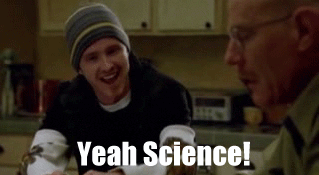 Want to know how the posh brands fared in a head-to-head showdown more intense than the Tokyo Summer Games? (Okay, I'm exaggerating, but just a little…)
Then keep reading to find out which coolers came out on top.
Table of Contents
Loading...
The Contenders
We managed to get our hands on three top-selling coolers to see if performance-matched price tags.
Before we dive into testing, let's run through the models.
Igloo BMX 52
Internal volume: 52 quarts
Can capacity: 40 cans
Exterior dimensions: 26.57 x 16.93 x 16.93 inches
Weight: 16.33 pounds
Three-year warranty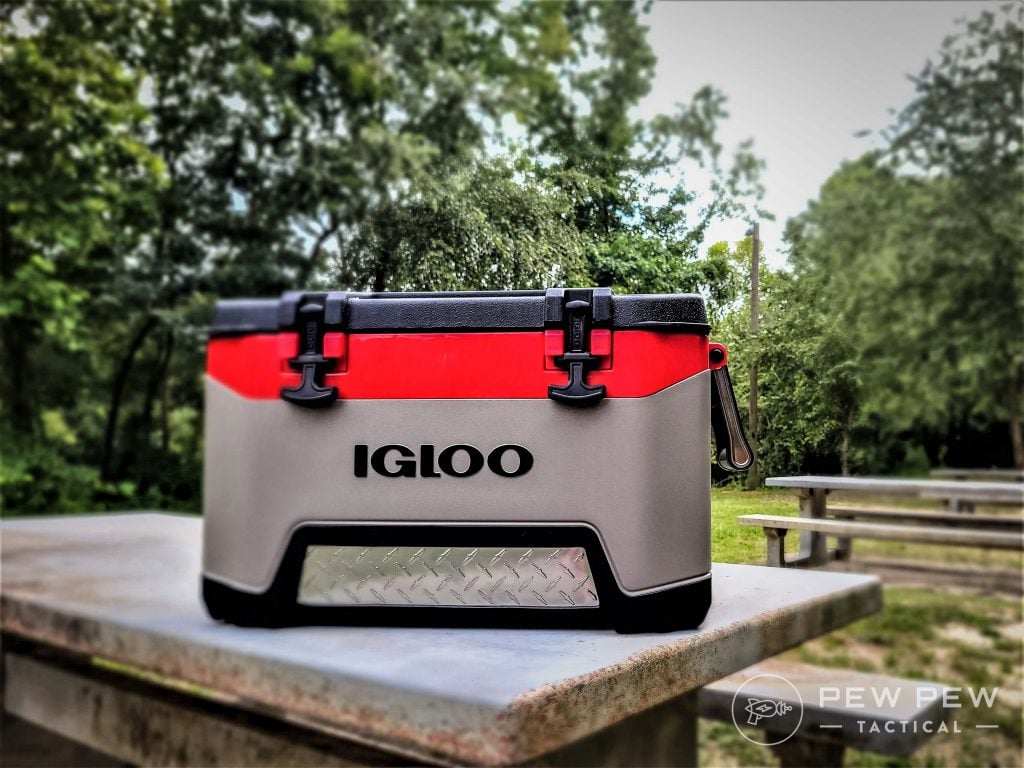 Construction
The Igloo BMX has a blow-molded construction with a reinforced base. It's also treated with UV inhibitors to prevent materials from degrading from long-term sun exposure.
By far the lightest and smallest cooler we tested, the Igloo BMX has skinny walls compared to the more expensive options in our line-up.
Also, its exterior, although pretty attractive, definitely doesn't feel as sturdy.
109
at Amazon
Prices accurate at time of writing
Prices accurate at time of writing
Pelican 50 Quart Elite Cooler
Internal volume: 50 quarts
Can capacity: 38 cans
Exterior Dimensions: 30 x 20.3 x 20.4 inches
Weight: 26.39 pounds
Lifetime warranty
Construction
Pelican uses tough-as-nails construction, 2-inches of polyurethane insulation, and a freezer-grade gasket that surrounds the lid for extra insulation.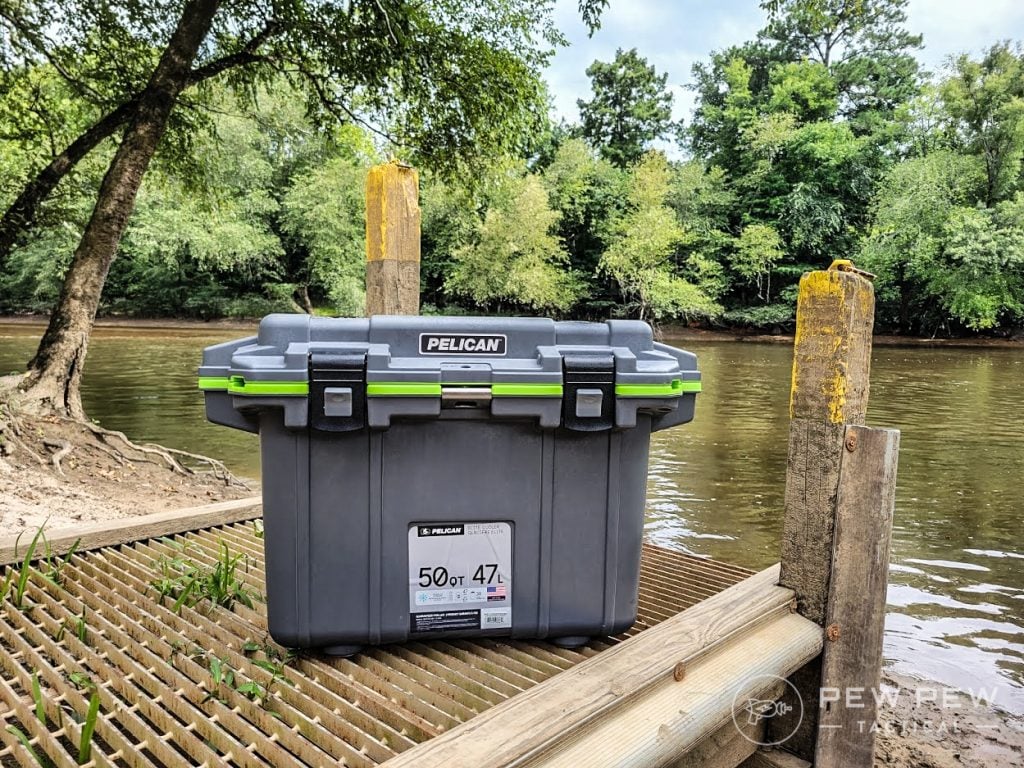 Fixed Handles
Unlike most coolers, Pelican Elite models have fixed handles. The customer reviews suggest people either love them or hate them.
These handles are tough and aren't going to bust, come loose, or swing weird. Not to mention, the hardware won't rust.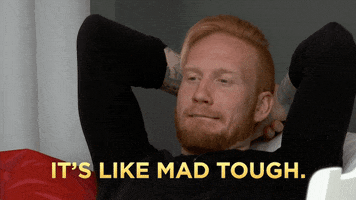 The over-molded design makes the cooler fairly easy to carry, which is nice because this thing weighs a figurative ton when loaded with ice, drinks, and snacks.
A downside to integrated handles is they don't fold out of the way. This means they can be a pain when you're packing gear into your truck bed for an extended camping or fishing trip.
Its handles are also set fairly wide, which unfortunately makes the cooler awkward to lug long distances.
It's the Little Things
Sometimes beauty is in the details, even in the world of coolers.
Aside from Pelican's tough construction and "extreme ice retention," there are tons of tiny, individual features that really set this ice chest apart.

It's like the company knows exactly what the average camper/fisherman/tailgater/backyard barbecuer needs more than we do ourselves.
This little bad boy has four integrated cup holders. That means if you're sitting around the campfire, the Pelican Elite makes a handy coffee table.
Just park a couple of fold-up chairs on either side, and you've got the perfect outdoor living room.
The cup holders are also self-draining, so all the extra cooler ice and condensation won't pool up inside and grow nasty green algae.
It also has a built-in bottle opener, so drink up!
Anglers will also appreciate the embossed fish ruler on the lid. Now you can easily post to the 'Gram with photographic proof your catch-and-release actually measured 20-inches.
299
at Pelican
Prices accurate at time of writing
Prices accurate at time of writing
Yeti Tundra Haul
Internal volume: 55.2 quarts
Can capacity: 45 cans
Exterior dimensions: 28.25 x 18.63 x 19.5 inches
Weight: 32 pounds
Five-year warranty
Construction
Yeti has a reputation for toughness, and their coolers are pretty freakin' durable.
Made from rotomolded acrylic with 2-inches of pressure-injected, commercial-grade polyurethane foam in the walls and lid, it's designed to keep your drinks cold — even when it's getting throttled on the outside.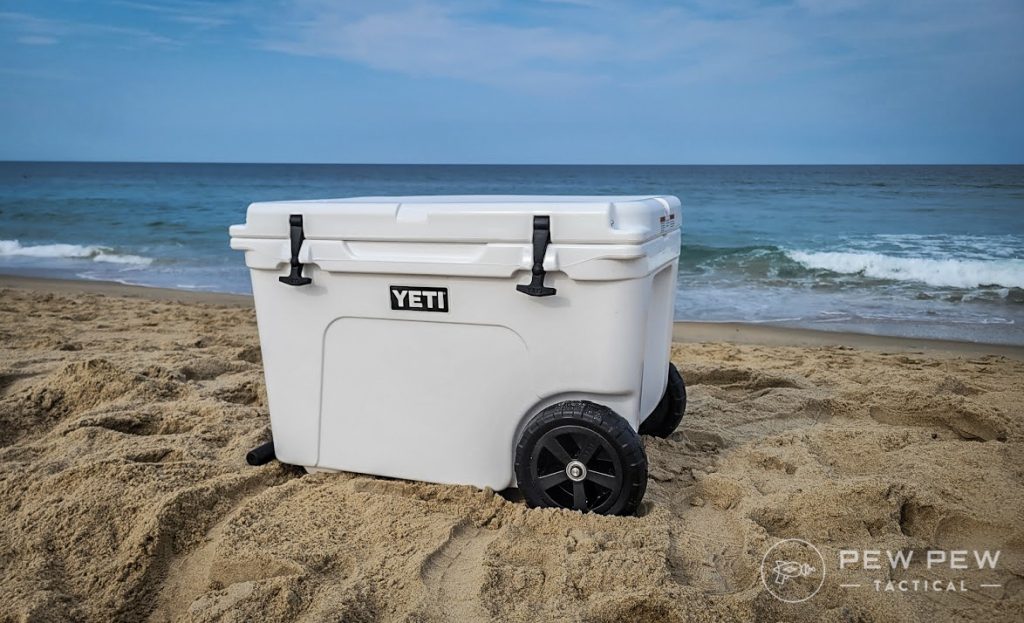 The Yeti Tundra Haul is even IGBC certified "bear-resistant."
I didn't have any bears to help me test the claim, but I did toss it from the tailgate of my truck several times.
It survived intact, without suffering a single dent or scratch. Plus, the lid remained firmly latched through the entire ordeal.
Fun on Wheels
While not every cooler in Yeti's Tundra line has wheels, the one we tested does.
With its "strongarm handle" and "never-flat wheels," you can single-handedly tote this cooler pretty much anywhere.
When I say "single-handedly," I mean "single-handedly." I can use one hand to drag it while my other hand does whatever the hell I want it to…which means it's probably holding a drink.
The wheels are super rugged – rolling like a dream over concrete, dirt, grass, and even gravel.
However, if you're planning to haul this one out onto the beach, you might need to recruit a buddy to help you.
It will roll over loose beach sand, but it doesn't want to. Some extra muscle will definitely come in handy.
400
at Amazon
Prices accurate at time of writing
Prices accurate at time of writing
What do you think of Yeti's Tundra? Give it a rating below.
Testing the Coolers
We took these three coolers and put them through a few grueling tests to see how their performance compares.
Test One: 20 Pounds of Ice
For this one, we shoved 20 pounds of ice in each cooler and left them to bake in the hot North Carolina sun.
We checked the ice every 12 hours. Otherwise, the lids remained latched tight.
We didn't measure actual ice melt for this test, just checking to see how long it would take for 20 pounds of ice to turn to cold water.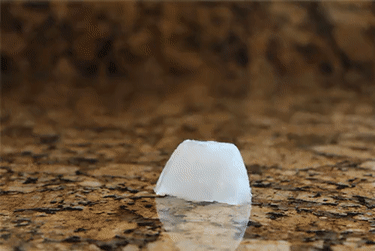 We observed icy water in each of the three coolers at the 12-, 24-, 36-, and 48-hour marks.
When we opened the lids at 60 hours, the ice in all three coolers had completely melted to water.
Result: No measurable difference and no clear winner.
Test Two: 20 Pounds of Ice and a 12-Pack
For this one, we tossed in another 20 pounds of ice, packed in 12 beverages, and left the coolers to roast in the sun.
We opened the coolers at the 24-hour mark to drain and measure the amount of ice that had melted during the elapsed time.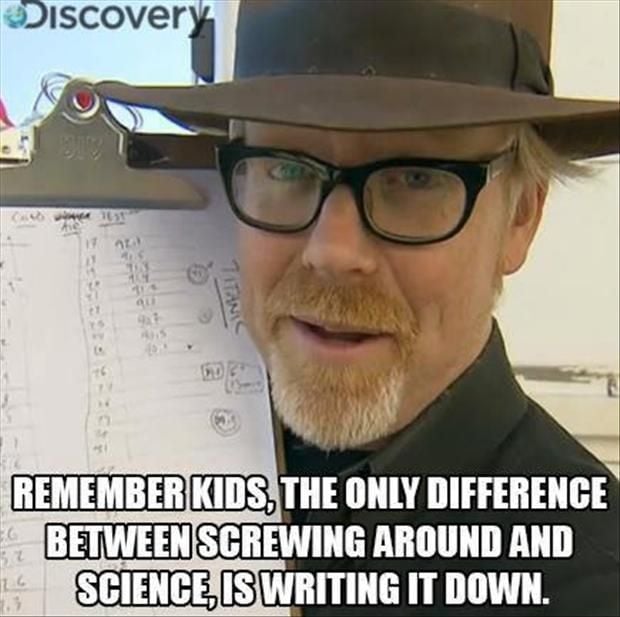 The Results
Igloo: 100.5 ounces
Pelican: 105 ounces
Yeti: 100.5 ounces
The test yielded only a 4.5-ounce difference of melted ice over 24 hours.
That's not hugely significant, and there was enough icy water left in all three coolers to provide perfectly chilled beverages.
It's important to note here that these coolers were not packed anywhere near capacity during either ice-melting test.

Since an excess of air or open space inside a large cooler will cause ice to melt faster, these may not have been the best methods for testing ice retention.
A 2:1 ice to food or drink ratio will yield the best results.
If you need to keep 12 cans of beer or soda cold for 24 hours, all three coolers are up to the task.
That means we aren't crowning a clear winner here, either.
Test Three: Cooler Toss
For this test, we pitched each cooler off the tailgate of my Chevy Colorado to see how they held up.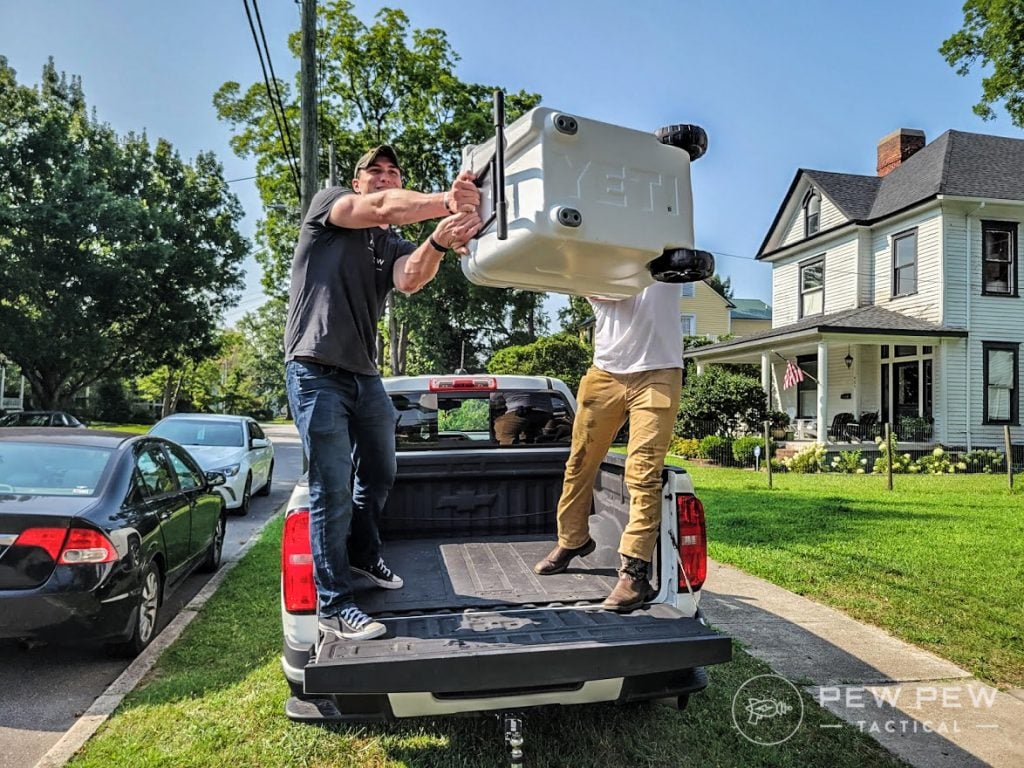 Heaving coolers off tailgates is surprisingly satisfying.
This Cooler Toss should probably be an Olympic event, so pay attention, International Olympic Committee. Give the people what we want.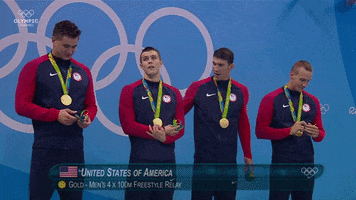 The Results
All three coolers held up like champs.
Despite sailing through the air and tumbling across the ground, all hardware (including hinges, latches, and wheels) made it through the event completely unscathed.
The Yeti did receive some grass stains on the lid. But the green streaks easily rubbed away with some soapy water and a soft cloth.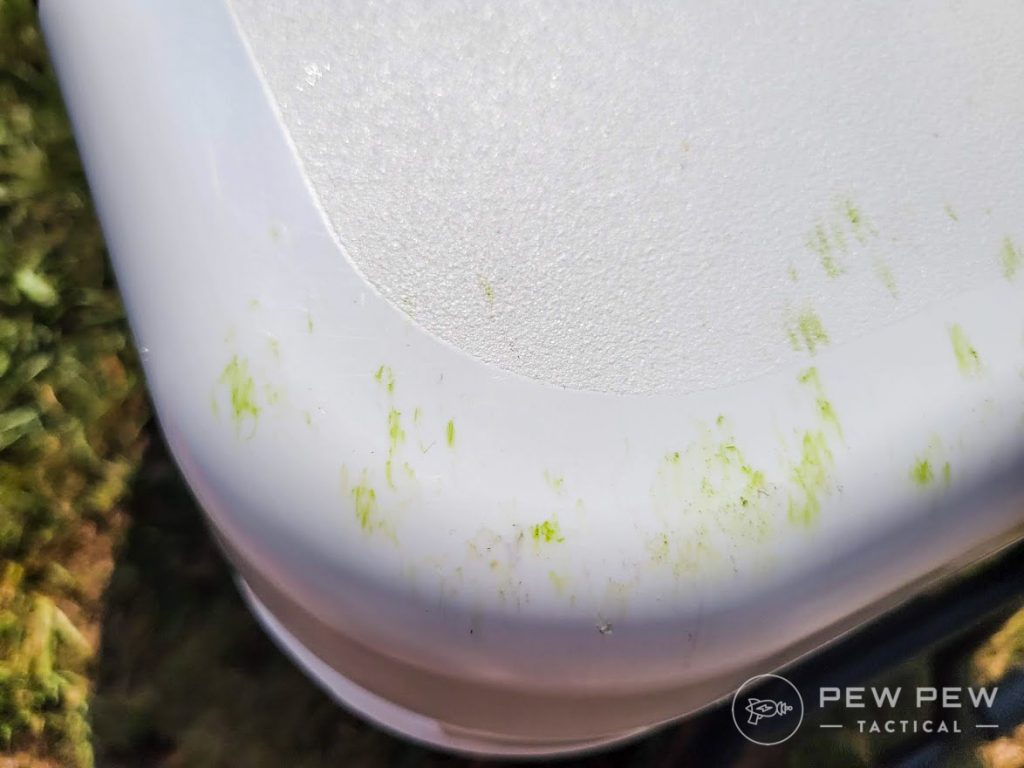 The Igloo suffered some surface scratches — minor and only apparent during close-up inspection. We couldn't even really capture the damage in photos, so you know it was pretty minor.
Test Four: Cooler Carry
Testing involved having two physically fit 20-somethings tote full coolers as far as possible before needing to either 1) give back and biceps a rest or 2) set the cooler down to reposition grip.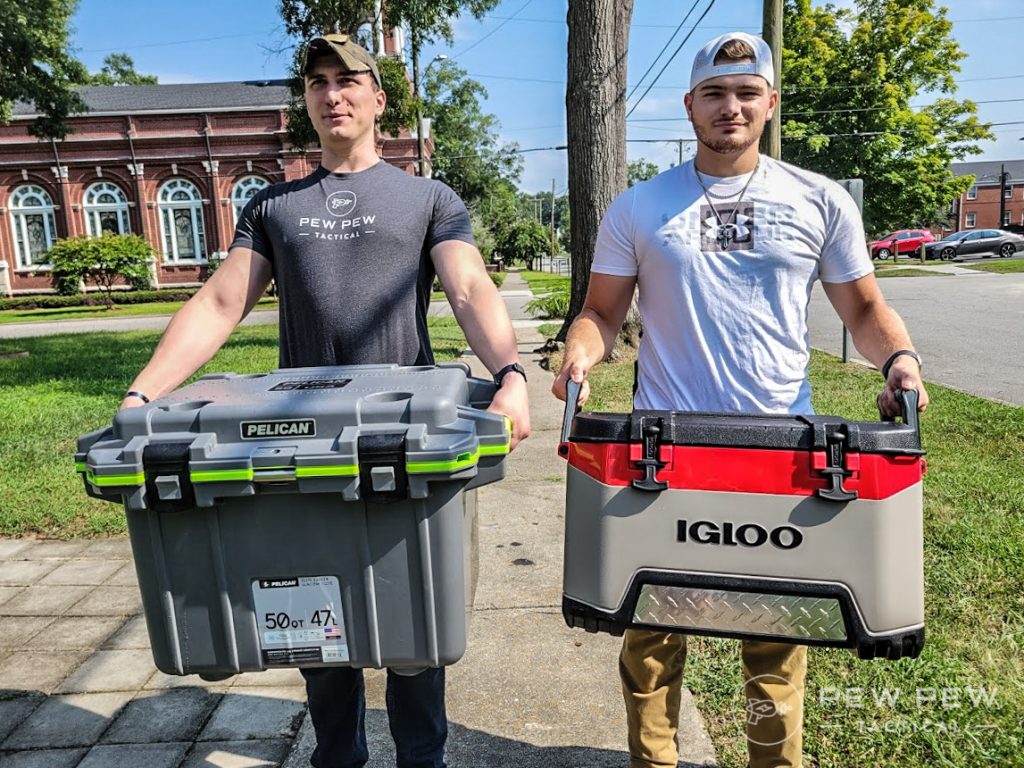 We realize that because the Yeti Tundra Haul has wheels, we aren't comparing apples to apples here, folks.
The Yeti easily wins this, even with one hand tied behind our backs. So, we let the Yeti Tundra Haul sit this one out.
The Results
The guys ended up toting the coolers just over a quarter of a mile before the Pelican Elite caused a tap out.
That extra weight, wide dimensions, and thick handles made the Pelican cumbersome. Our guy had to slide his hands around while toting the cooler to maintain a decent grip.
During the tote, it was obvious our Pelican guy was struggling hard.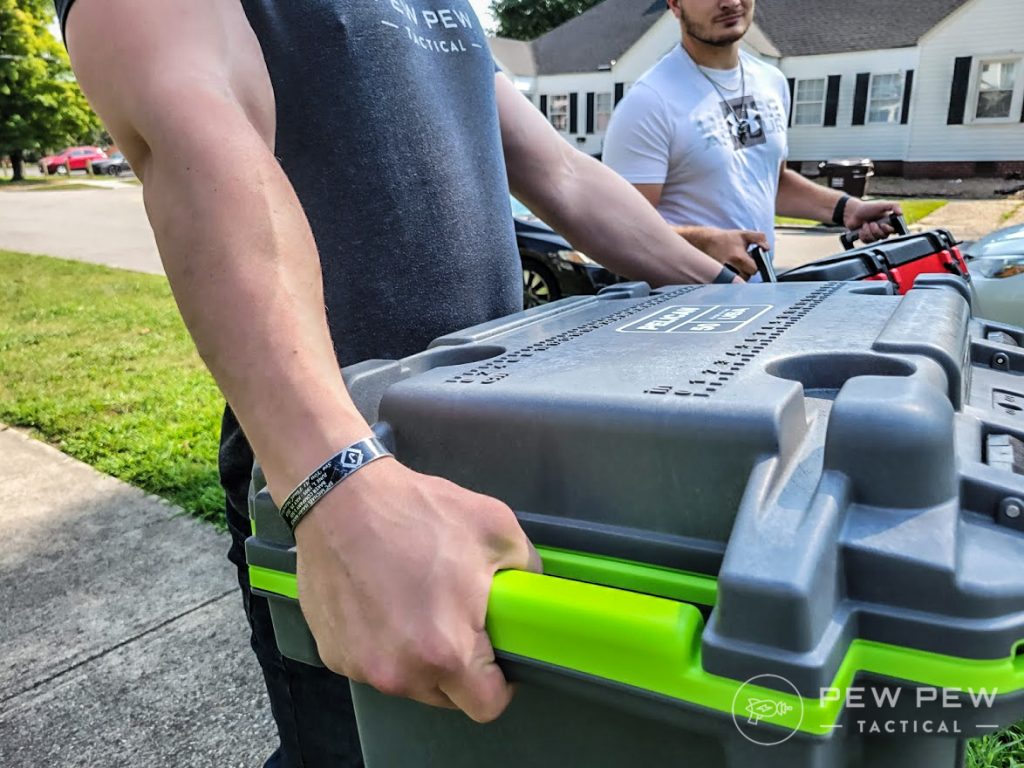 Meanwhile, the Igloo toter remained pretty chill.
Aside from straining upper body muscles, the cooler tote challenge also made us acutely aware of another cooler problem.
Both coolers sloshed around so much during the event that both guys ended up pretty wet. The Pelican and the Igloo both leaked around the lids.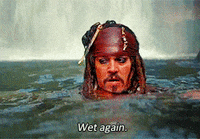 We kind of expected this type of performance from the Igloo, with its cheaper construction and lack of a sealing gasket. The Igloo's splashing water spilling through the lid wasn't much of a surprise.
The Pelican features a "freezer-grade" gasket around the lid, theoretically providing a tighter seal.
However, a gap in the gasket allowed icy water to leak all over our tester during the cooler tote.
The amount of water that managed to escape also made us wonder if the gasket gap contributed to the Pelican's extra ice melt during Test Two.
The Verdict
If you need to lug a cooler for some distance, the Igloo is easier to carry than the Pelican.
However, we firmly believe God made coolers with wheels because humans sometimes need to transport cold beverages far from their vehicles.
Test Five: The Drain
You guessed it!
For this one, we drained the water out of each cooler. We looked for how easy it was to remove the plug, how fast the water drained, and how much water was left inside each cooler.
Igloo
We had some trouble finagling the drain plug, eventually plunging bare arms inside the cooler. There we held the inside of the plug so it wouldn't just twist around on itself for the rest of eternity.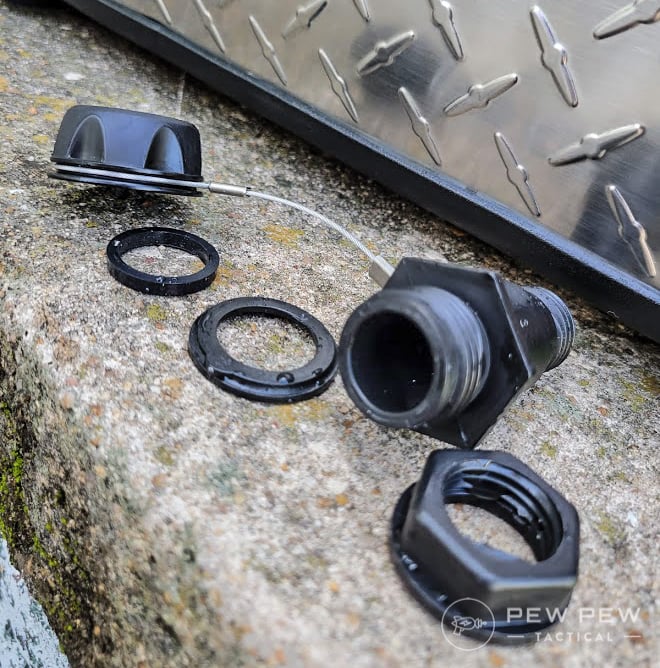 The plug ended up coming completely apart.
Although most of the water flowed out on its own, we tilted the cooler to drain the last dregs.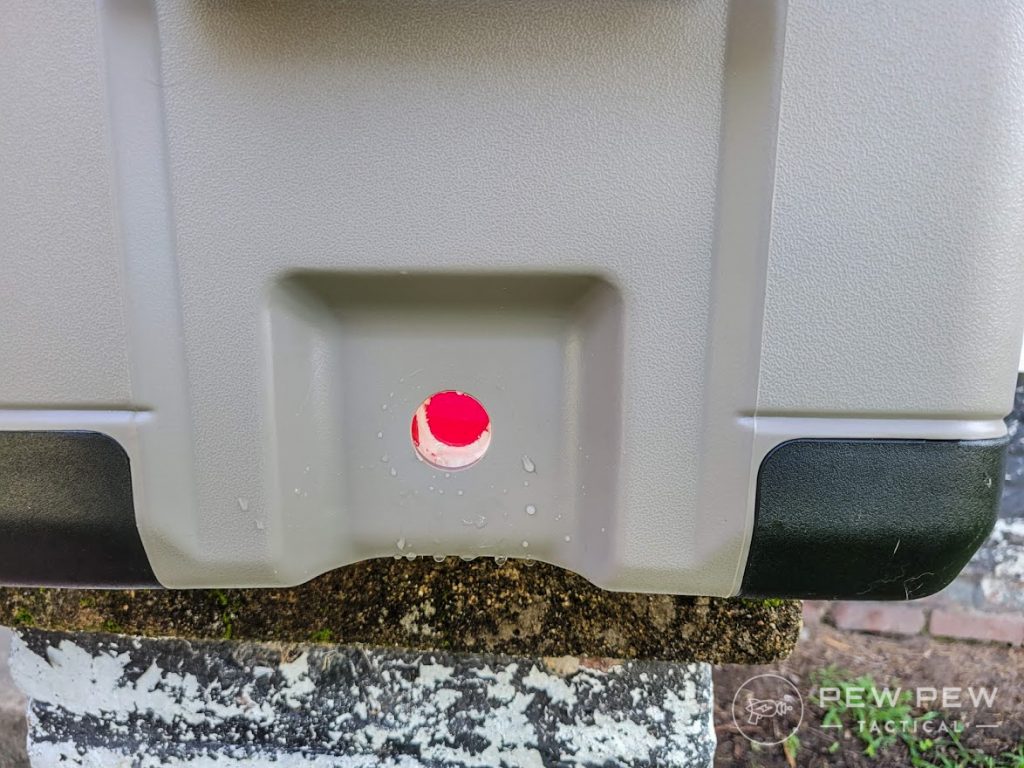 Pelican
The Pelican had our favorite drain.
It unscrewed easily and came attached to the cooler by a tether. That means you don't have to worry about setting it down somewhere and losing it.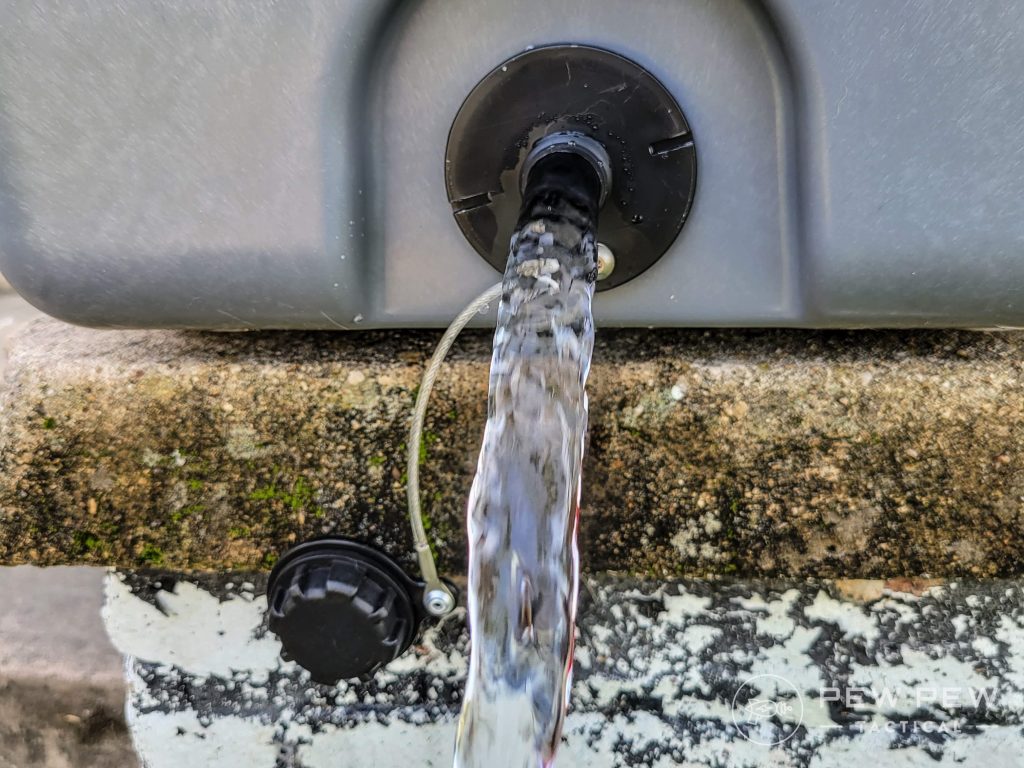 Although we didn't use a stopwatch, this one appeared to drain the fastest.
When all was said and done, it only had insignificant droplets inside.
Yeti
The Yeti's plug must be removed completely, which could be a drawback for scatterbrained cooler aficionados.
Draining takes a little longer and happens in more of an erratic trickle than a full-blown flow.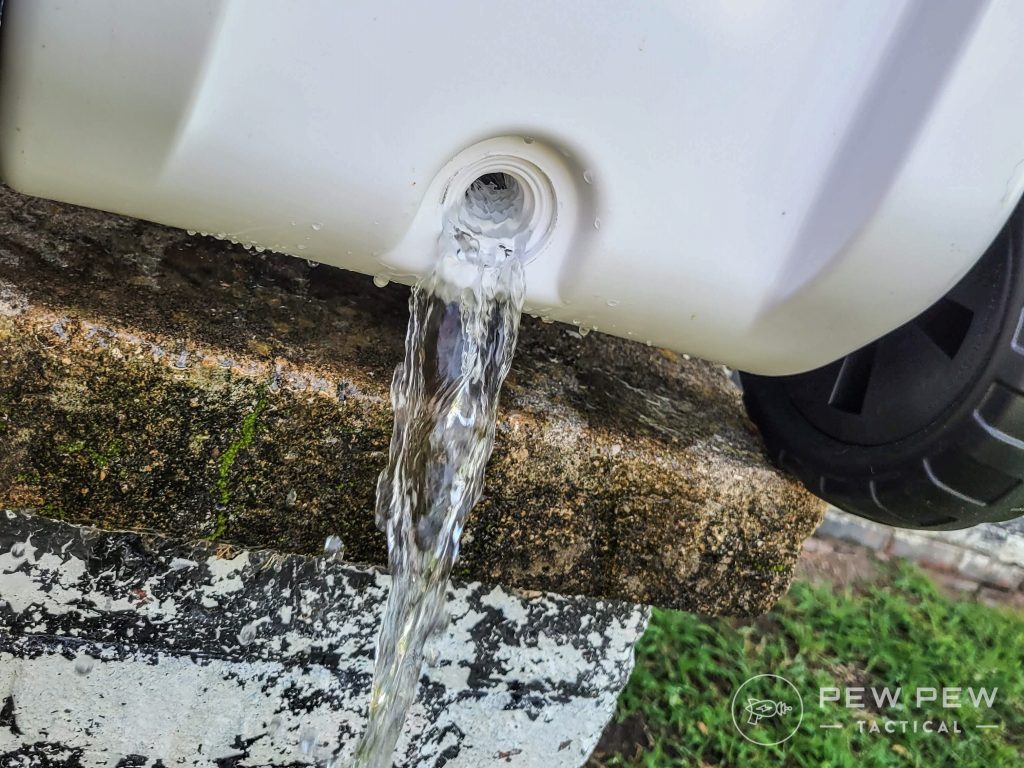 However, the interior design around the drain ensures most of the water drains on its own. If it needs a little extra help, the handle is placed perfectly for tipping.
The Result
Pelican wins gold in the drain category!
Is Yeti Worth It?
Is Yeti worth the cash? Maybe…
If you want to impress the neighbors, Yeti definitely has a reputation. If that's your main goal, slap that Yeti sticker on the back of the family SUV and haul that Tundra to the lake house.
But you should know there is a reason Yeti coolers come with a reputation and a luxury price tag — rotomolded, vacuum-sealed construction, thick high-density insulation, and premium-quality gaskets can't be manufactured cheaply.
For backyard barbecues and family camping trips, a big Yeti Tundra might not be your best option.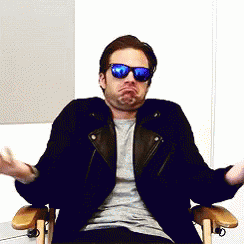 When thirsty kids open the cooler several times an hour, all the insulation in the world won't keep the interior cold — no matter what the label claims.
If you're headed far from civilization, a Yeti packed at a 2:1 ice to food ratio is going to keep your stuff chilly for more than a week.
Although Yeti coolers are considered the luxury sports cars of the cooler industry, there are other quality options out there.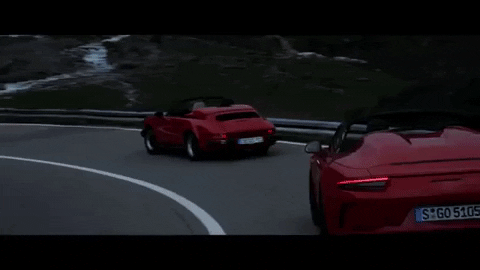 Pelican is certainly a top contender with some impressive "details" — I'm looking at you self-draining drink holders and built-in bottle opener. 
The construction and insulating properties of the Pelican Elite are similar to the Yeti Tundra. Price tags are pretty similar, too.
This just shows that quality isn't cheap, no matter what brand name is on the label.
Do I Need a "Bear-Proof" Cooler?
Yeti's major claim to fame is its bear-proof performance. But does a cooler need to be bear-proof?
Only if you're heading into bear country.
Most of us should be more concerned with human predators stealing our beer than Yogi and Boo-Boo.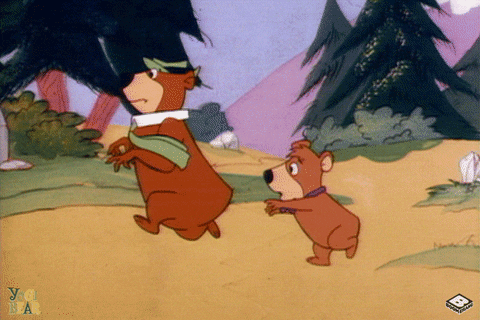 However, if you're rough on your stuff, bear-proof construction could be an asset.
The Pelican Elite and the Yeti Tundra are certified bear-resistant by the Interagency Grizzly Bear Committee (IGCB).
400
at Amazon
Prices accurate at time of writing
Prices accurate at time of writing
However, they are only guaranteed to keep hungry bruins out if used with a bolt or lock.
The Yeti requires two locks, one on each of the front corners, while the Pelican opts for a padlock in the center.
Conclusion
Looking for a decent cooler for a weekend barbecue? Then, an expensive high-end cooler might not be worth the investment. So, stick with the more budget-friendly Igloo.
109
at Amazon
Prices accurate at time of writing
Prices accurate at time of writing
However, if you're heading off-grid, where bears or spoiled supplies could totally ruin your vacation, spending some extra cash on a Pelican or Yeti is probably a smart idea.
299
at Pelican
Prices accurate at time of writing
Prices accurate at time of writing
Have any cooler horror stories? Or maybe want to sing the praises of your favorite model? Hit us up in the comments below. Heading out into the wilderness soon? Check out our guide to the Best Sleeping Bags for Backpacking & Car Camping.