What the hell are tactical pants?
It might sound silly, and I think the "tactical" designation is probably a little much, but these products are actually more useful and practical than you might think.
These are pants that are literally designed to do it all.
They're flexible and breathable enough for hiking and mountain climbing (which is where the design started life), yet made of tough, durable ripstop materials that can handle being abused without wearing out.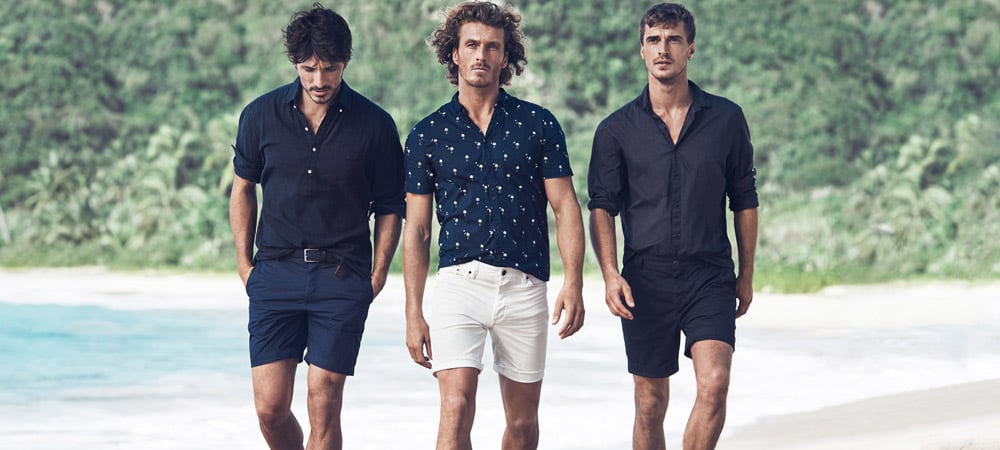 They come with all manner of pockets, from the traditional cargo pants-style pockets to hidden stash pockets for keeping your money safe and away from prying fingers (or for stashing a "get off me" knife, or Urban SERE kit).
Don't need any of that? That's fine too.
They're also really good at just being pants.
If you've ever done anything strenuous in a pair of khakis, or worse in a pair of blue jeans, you know how quickly that confining design and the material itself can be a problem.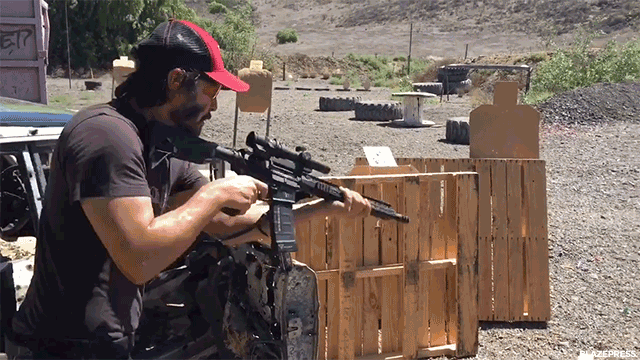 Table of Contents
Loading...
Who Are They For?
This is especially true if you're in some kind of law enforcement or agency work. If you're private security and get to choose your own pants, these are the ones you want.
They're also good for shooters, especially those who don't mind, or even enjoy getting down and dirty at the range, whether to get ready for a 3Gun shoot or just to pretend to be John Wick for a few minutes.
Good tactical-style pants will stand up to the abuse of running and gunning, whether you're a civilian or not, and keep looking good enough that your spouse won't demand you change before going out to dinner.
Well, probably.
Seriously, What are Tactical Pants?
At the core, tactical pants are just duty pants. They're specifically designed to be rugged while not constricting movement like denim or other similar materials would.
They generally come with as many pockets as the designers think they can fit on them, and good ones will have pockets specialized for the mission they're designed for.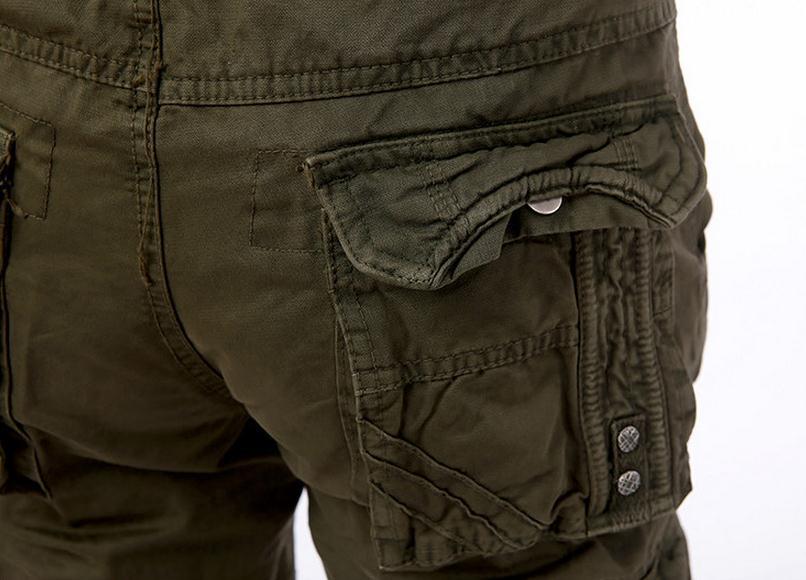 Some of these pants are good for just the average Joe who wants to hike and carry a few extra granola bars without needing a bag, and some of them are for specific professionals like police, fire, and medical personnel.
Others still are geared towards those who are just rough on pants or want something to protect them from injury on the job, or while participating in outdoor sports like hiking, rock climbing, paintball, or action shooting.
That's really all there is to it, so let's get started with the pants themselves.
Lacking any kind of "tactical" design, these are hands down the best pants I've ever had for shooting sports. Anything from 3-Gun to trap & skeet to just a day at the range plinking, these are my favorite pants.
The "holster pockets" are basically a replacement for a tool belt, these large pockets hang from the waist like a tool belt's pockets would.
Best Range-Day Pants
45
at Amazon
Prices accurate at time of writing
Prices accurate at time of writing
Designed for things like a hammer, nails, ruler, box cutter, pliers, etc. the smaller ones are also perfectly sized to hold double stack pistol magazines, while the larger ones are great for AR-15 mags as well.
I've loaded as much as 6 fully loaded double stack pistol magazines and 8 30-round fully loaded AR-15 magazines into these pockets. All of it fit well, didn't fall out after running and jumping while also being easy to access and draw.
Did I need to fit all of that ammo in these pants? No, but I wanted to see how much I could fit and still function and this was it.
Let's not forget about the knee pads though! Sadly, they don't come with the pants and being honest, they aren't my favorite knee pads – they do a decent job 99% of the time.
10
at Amazon
Prices accurate at time of writing
Prices accurate at time of writing
The downside of these pads is that they are soft knee pads. If you're going down hard or land on rocks, it won't be the most pleasant experience – but should protect you from harm. The nice thing is that they are removable, replaceable, and only 10 bucks a pair.
Alright, admittedly 5.11 has a reputation for…well, being kind of "tacticool" and overpriced.
I'm not going to weigh in one way or another on that reputation, deserved or undeserved as it may be, but I will say that these are some damn good pants.
65
at Amazon
Prices accurate at time of writing
Prices accurate at time of writing
I'm not really the target market, as the badge clips on each side will make clear, but you have standard hip and rear pockets, as well as cargo and knee pockets for storing just about anything from notebooks to IFAKS.
If you need a solid duty pant that won't bind when you move, but will still allow you to blend into a crowd, this is a solid option. They crotch and knees are gusseted and cut to allow you to stretch and move comfortably without leaving you looking like you're wearing pants three sizes too big.
These are also perfect for those who want a good hiking or riding pant that will allow them to carry a good amount of gear without resulting to a shoulder bag or daypack.
Honestly, short of a hydration bladder, I could easily do a day hike with just what I could fit in these pants, and I'd stay cool and my dangly bits would stay unpinched to boot.
What's your take on the 5.11s?
Alright, I love these things. I wear them for shooting competition, and whenever I'm going to be working with a lot of tools or gear for something, but don't want to throw on a tool belt.
I've carried a full field armorer's kit plus a few other odds and ends around a range day back when I did demos of things that go boom, and I was able to fix any problem that arose just with what I had on me.
45
at Amazon
Prices accurate at time of writing
Prices accurate at time of writing
Granted, these pants have a whopping 14 pockets, including double rear pockets geared towards holding magazines or similarly-sized tools, but still. I was impressed.
They've also held up to IDPA and 3GUN shoots, as well as several camping trips, and one too-long week I spent stranded in the hideous backwater land of North Carolina (Just kidding Tar Heel folk, I love you guys).
The only gripe I have, and it's a small one, is that the canvas construction doesn't really breathe as well as the cotton-poly blends on this list, but I'd wager my life savings they're also more durable and tear-resistant.
If you're looking for an industry standard for a low-key tactical pant that still offers a number of pockets and movement-facilitating design choices, this is the one.
Best Minimalist Tactical Pants
40
at Propper
Prices accurate at time of writing
Prices accurate at time of writing
Propper's tactical trousers are the basis for a number of police department uniform pants, and they can be found wherever private security services are needed. They have a total of nine very usable pockets, including some secretive ones for keeping delicate or valuable belongings safely concealed.
Best of all, the double material at the seat and knees, plus double stitching all the way around makes for a very durable and dependable pair of trousers that won't rip or wear out.
Finally, the waistband is very elastic and non-constricting and puts me almost in the mind of a pair of windbreaker or sweatpants rather than a traditional "tactical" pant, but they're still secure enough to hold up a full-size duty gun and whatever else you can cram into the also-double-stitched pockets.
Corpsmen, EMS, Fire, and Search & Rescue personnel rejoices! Finally, someone has made a pair of pants just for you fine folks. No more slumming it in police uniform-style pants!
Seriously though, these pants are tailor-made (Ha!) for medical first-responders with the pockets include separations for shears, a penlight, suture tools, and a number of pens.
75
at Amazon
Prices accurate at time of writing
Prices accurate at time of writing
A hidden document pocket for keeping your passport or other important small items when traveling, and even a concealed ankle pocket perfect for a backup knife or other small necessity.
I think if you're going to have to work to save the life of another, you deserve the best chance possible to do so.
You wouldn't think pants would really give you a leg up on the reaper, but if any piece of clothing, tactical or otherwise can help a trained professional save a life, this is it.
Finally, for something clear at the other end of the spectrum. Triple Aught Design makes a number of awesome products, but I really am enamored with their Recon AC pants.
They're designed for someone working either undercover, or in the intelligence field, but that makes them some of the most useable pants on this list.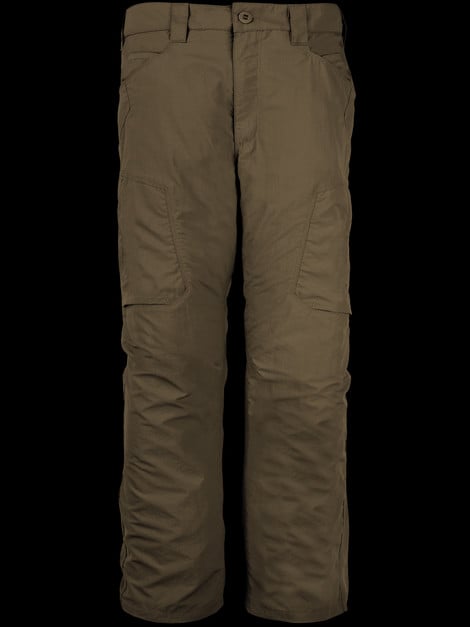 For one, they have all the same extra pockets, hidden pockets, crotch gusset, and breathable fabric as any other good tactical pants, but they also don't look like tactical pants. They just look like pants.
They are designed to pack small and carry everything you might need, all the while embracing the Gray Man ethos of not standing out from the crowd.
This makes them perfect for the EDC addict with four knives, two multitools, and a firestarter on their person at all times, but it also makes the perfect for traveling to far-flung countries where you may not want to advertise being a (relatively) wealthy American.
I've got an extended trip to Vietnam coming up, and these are going to be one of the first things I pack. I know I'll get multiple days of wear out of them, and I can keep most of my valuables very close to my person, without worrying about looking like I'm a one-man invasion planning a sequel to the Vietnam War.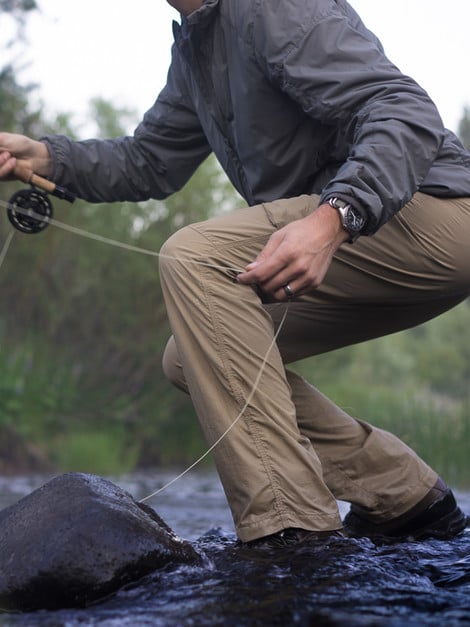 For me, that's the best praise for pants like this. They should be able to carry everything and let you do your job, without getting in the way or causing you to stand out from those around you.
What else could you ask for?
Parting Shots
The word "tactical" gets a bad rep sometimes, but in this case, it's undeserved. So-called tactical pants are actually extremely practical and can make a difficult situation much easier, or just help you get the most out of your day while staying safe and prepared.
If you're looking to complete your tactical EDC, you'll need a good watch – trust me. Our Best Tactical Watches article will have just the thing for you and your wallet.
What do you think of these tactical pants? Thinking about trying some?