---
At the beginning of 2022, Federal announced a new cartridge called .30 Super Carry.
It promised to increase capacity without losing performance and looked to be a promising contender in the concealed carry market.
We can all agree more capacity is a big advantage in a defensive encounter, but do the tradeoffs make this juice worth the squeeze?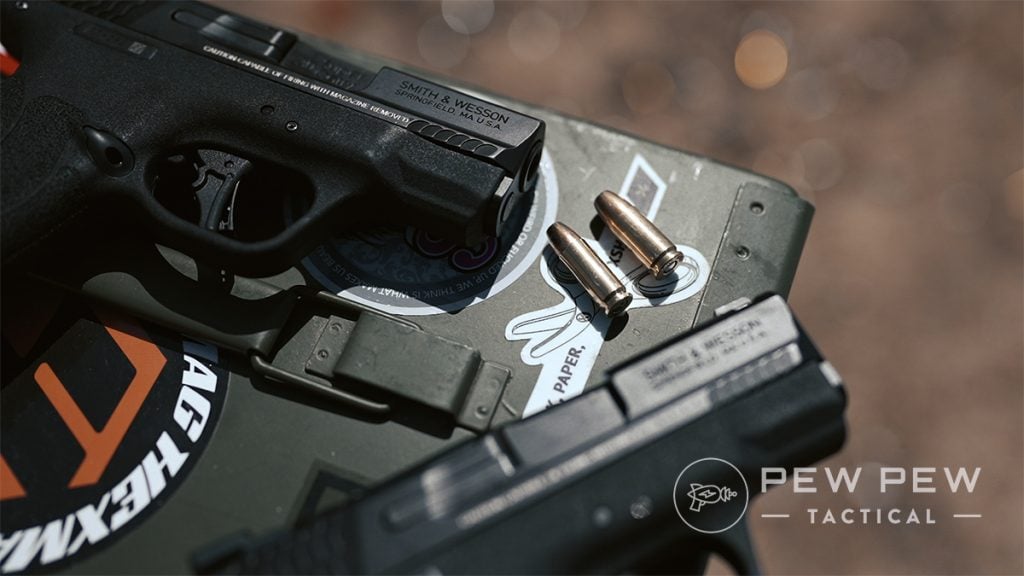 Can this new round take on the mighty 9mm as the go-to CCW caliber of choice? We got our hands on some .30 Super Carry to see what this round can do.
So, follow along as we walk you through the specs, talk about its pros/cons, and help you decide if you should invest in this new caliber.
Table of Contents
Loading...
Pros & Cons
Pros
Increased capacity
Less recoil (subjective)
Comparable performance
Cons
Expensive
Limited firearm chamberings
The Bottom Line
Based on our non-scientific approach, the .30 Super Carry is a valid defensive round that provides a little bit more capacity while retaining performance characteristics very similar to the proven 9mm. In our experience, the recoil was a little bit softer too.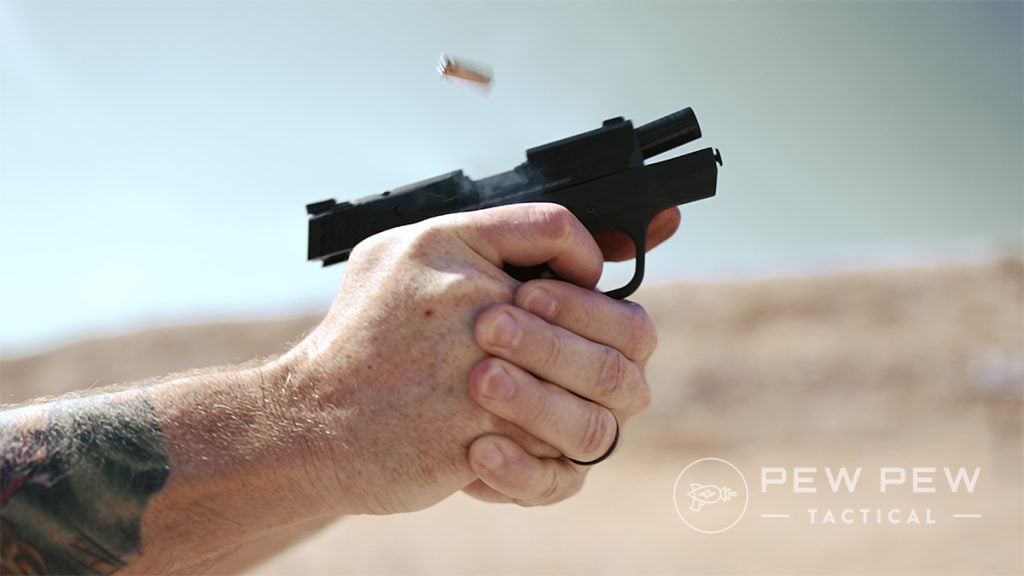 Specs & Features
Caliber: .30 Super Carry
Weight: 100 grain
Penetration: 15.5"
Expansion: .530"
Energy: 347 ft-lbs
Velocity: 1250 fps
Approximately 20% capacity increase
Source: Federal
25
at Gunmag Warehouse
Prices accurate at time of writing
Prices accurate at time of writing
Background
At the time of writing, I didn't have a lot of background information on the actual development of this new round. That said, it's clear from Federal's website their intent was to create a round specifically designed for concealed carry.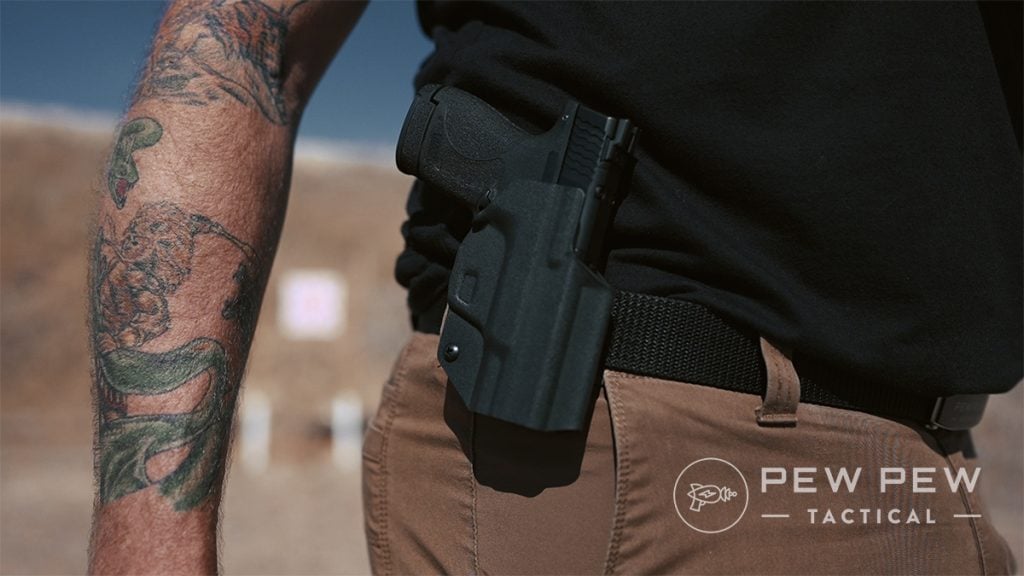 In addition, the ammunition giant wanted to increase capacity without sacrificing performance — a lofty goal indeed, considering the standard tradeoffs usually involved.
Who Is It For?
Federal makes it clear…this round is intended for concealed carry and fills the gap between 9mm and .380. (Oh, and it's not really intended for military or law enforcement…civvies only.)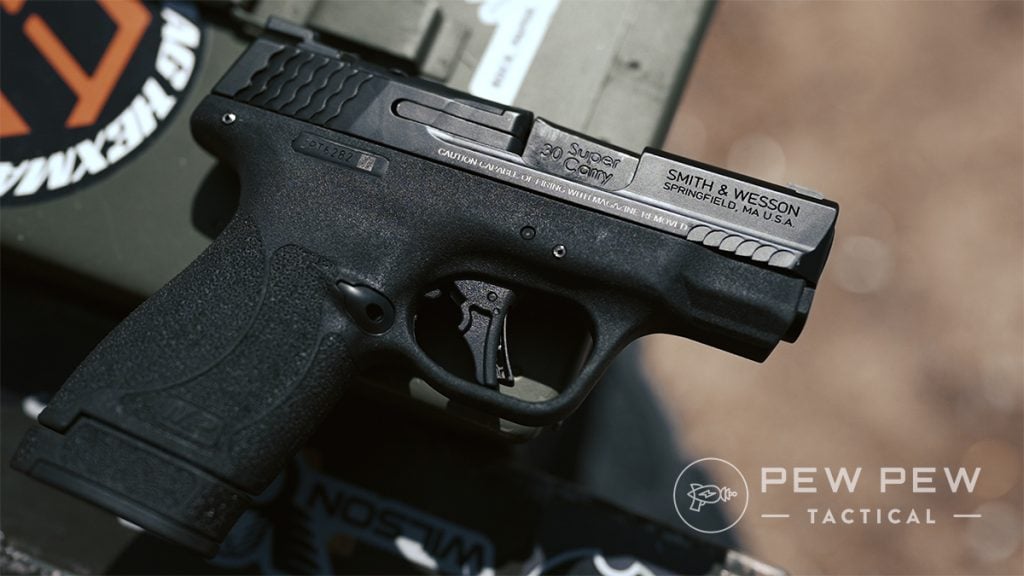 How Does It Shoot?
Equipped with Remington 100-grain .30 Super Carry and 124 grain 9mm from Federal courtesy of Gunmag Warehouse and two identical guns from Smith & Wesson — the Shield Plus 9mm and .30 Super Carry — I loaded up the different magazines and made the first observation.
334
at BattleHawk Armory
Prices accurate at time of writing
Prices accurate at time of writing
The 9mm Shield Plus had a capacity of 13+1 with an extended floorplate.
By comparison, the Shield Plus chambered in .30 Super Carry was able to hold 16+1, also with the extended floorplate. The .30 Super Carry gun also felt a bit lighter when loaded.
Prior to shooting, I dug into the internet to see what people were saying. Most of the feedback indicated there was no discernable difference in recoil between the two rounds.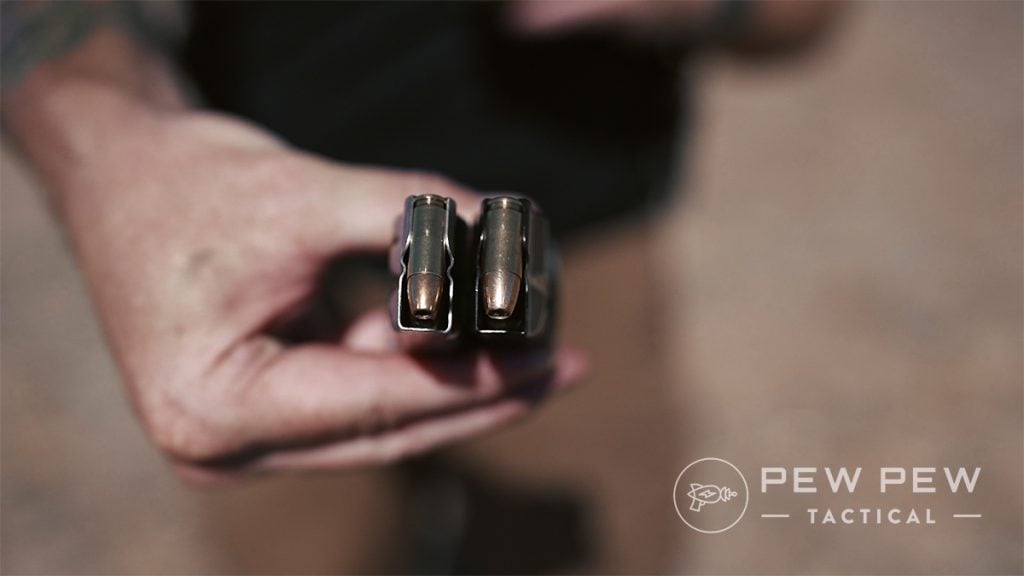 I didn't find that to be true…
I could tell a distinctly softer recoil in the .30 Super Carry. The muzzle flip was tamer. While I don't have solid numbers on this, I estimate it was between 10% to 15% less.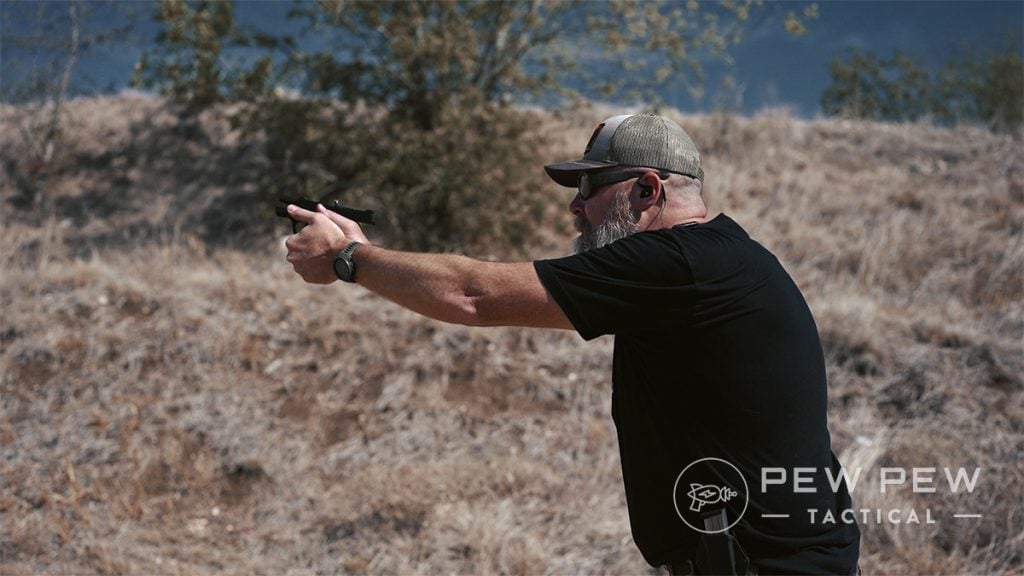 What Sets It Apart?
We weren't testing the terminal ballistics (performance after striking the target) of the .30 Super Carry. This type of trial requires ballistics gel, but it's something we might come back to in the future.
From the offset, the .30 Super Carry does exactly what it promises to do, and that's to provide more rounds.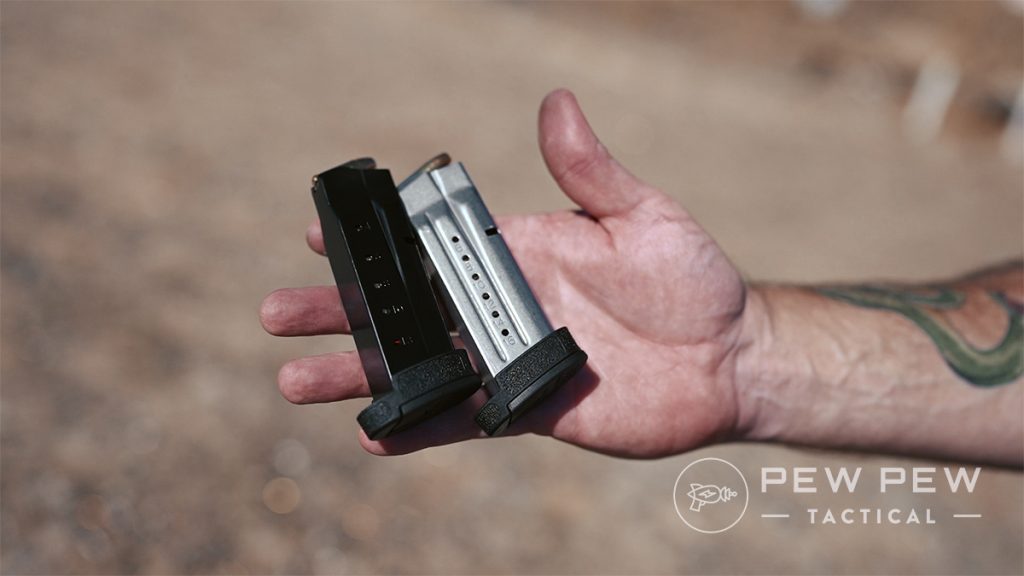 More rounds equates to more potential shots on target in a defensive scenario, and this is a big advantage.
Sporting Arms and Ammunition Manufacturers' Institute recently approved the round, and other manufacturers are starting to produce it too.
Currently, only Smith & Wesson and Nighthawk Custom are creating guns chambered in .30 Super Carry, but that may change if the round continues to receive support.
Final Verdict
Our test was very limited, but it is clear the .30 Super Carry accomplishes the goal of more capacity while appearing to provide performance similar to the 9mm.
Federal's own numbers seem to indicate the round is zipping along at 1,250 fps and expanding to .530 inches upon impact.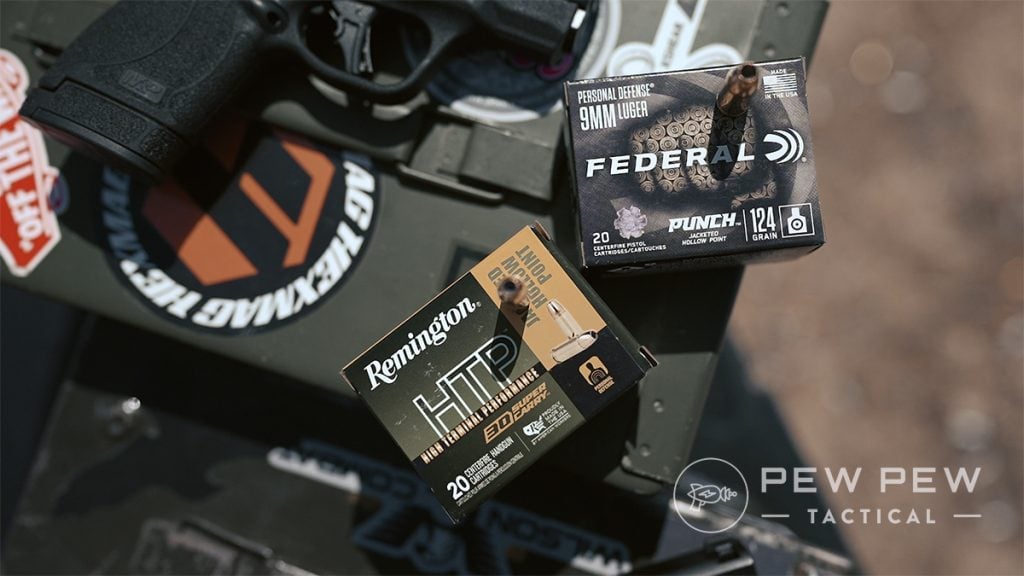 Penetration appears to be a little better, coming in at 15.5 inches versus the 14.5 inches of the 124 grain 9mm.
Since it seems most of the important metrics on performance are comparable to the 9mm, and you get increased capacity, it seems like Federal may have a hit on their hands.
Will you be making the switch to .30 Super Carry? Let us know in the comments below. Also, be sure to check out Best Ammo Brands for Plinking, Accuracy, & Self-Defense.