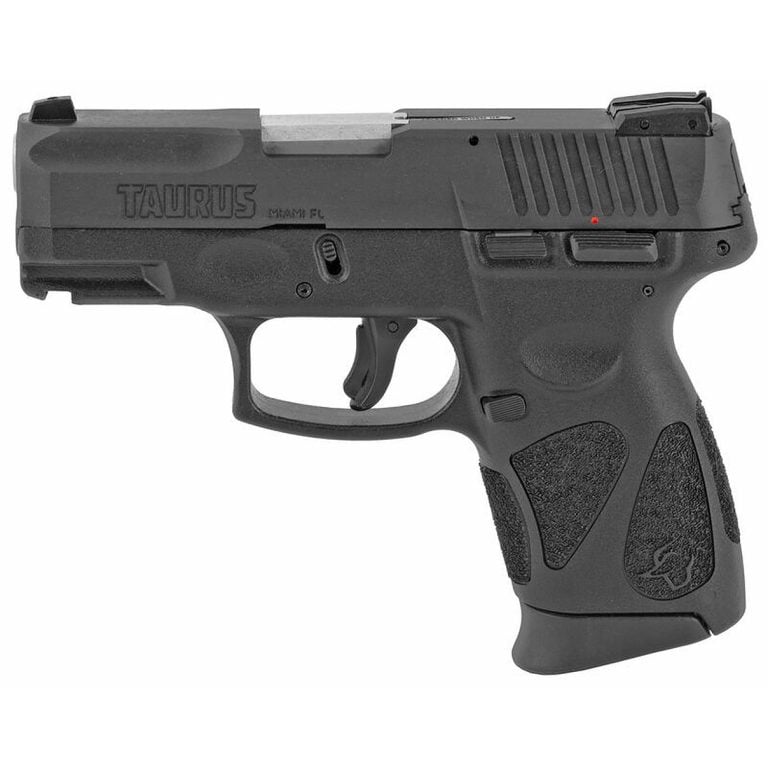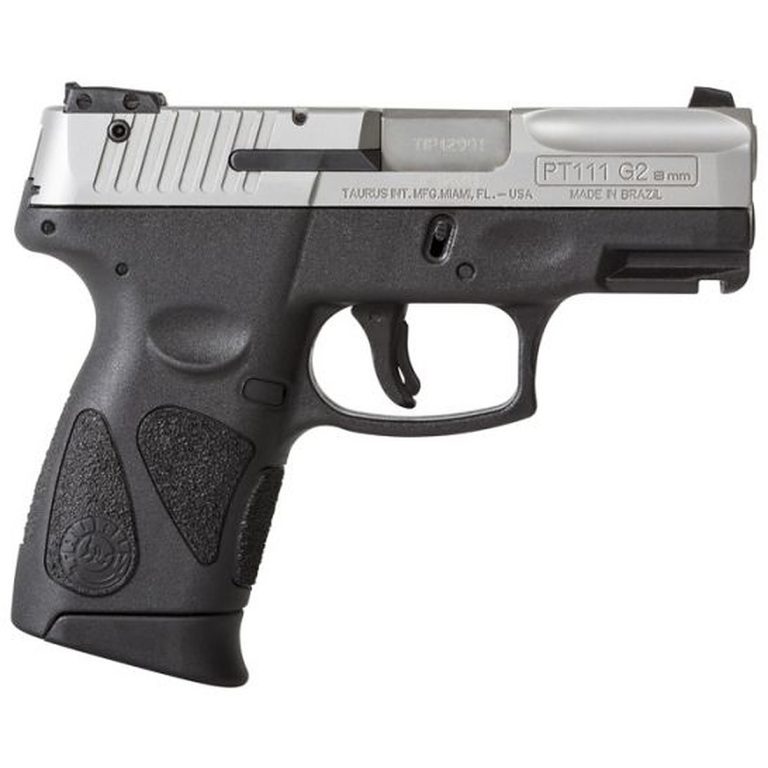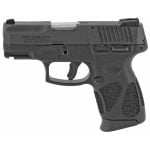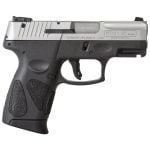 3.5
Affordable

Good features at the price point

Double-strike capability
Discontinued

Mediocre trigger
Editor's Note:
After some quality control and safety issues with the original PT111 line, Taurus unveiled the PT111 Millennium G2 in a bid to rectify those issues while simultaneously lowering the price. With a 3.2-inch barrel, 12-round capacity, manual safety, and fully adjustable rear sight, the G2 is appealing at its price range of $200-300. The capacity is excellent for a gun of its size, and the trigger allows for double-strike capability if there is an ammo-related failure. Taurus successfully crafted a serviceable concealed-carry weapon with solid features at a very affordable price point.
Taurus PT111 Millennium G2 For Sale - Compare Prices
Taurus PT111 Millennium G2 Specs
Action
Striker-fired, Semi-auto
Magazine Capacity
12 rounds
Sights
Fixed front and adjustable rear sights
Safety
Manual safety and trigger safety
Taurus PT111 Millennium G2 Features

12+1 capacity

3.2" barrel

Manual safety

Double-strike capability

Fully adjustable rear sight
By The Numbers - Taurus PT111 Millennium G2
Accuracy
Accuracy isn't mind-blowing, but it will get the job done. Adjustable sights are a bonus.
Reliability
By and large, the G2 runs reliably with good ammo and OEM magazines.
Customization
An accessory rail helps a bit here, but the aftermarket is slim and the pistol has been replaced in Taurus' lineup.
Ergonomics
The pistol feels surprisingly good in the hand and the controls are easy to reach and manipulate.
Overall
Taurus definitely fixed the issues with the original PT111. The G2 is a mediocre pistol by most metrics, with most of the appeal coming by way of its competitive price.
Hands-On Reviews & Related Post
Taurus PT111 Millennium G2 Variations & Comparables
Taurus PT111 Millennium G2 Upgrades & Accessories
final verdict
Taurus was beset with woes and safety issues regarding their original Millennium line of pistols. However, they have largely righted the ship with the introduction of the PT111 G2. Better ergonomics, texturing, reliability, and safety are all present in this updated version of the original. Is it a great gun? No. Is it a good gun? Probably. Is it a great value? Absolutely. At $200-250, it is tough to get something with the feature set and feel of the G2 that will shoot as well and as reliably as it will. There is a reason the gun made a big splash and the newer version continue to sell well, they are affordable, and they work.
Community reviews
There are no reviews for this product yet.
Add your own rating and help other Pew Pew users pick the right guns