The best bang for your buck 9mm pistol is a title that a LOT of pistols strive for.
But there can only be one, truly.
Canik has been around for a while now and has a HUGE line of pistols to show off, so it's high time we put one through the paces and find out just how these Turkish gats do on the range.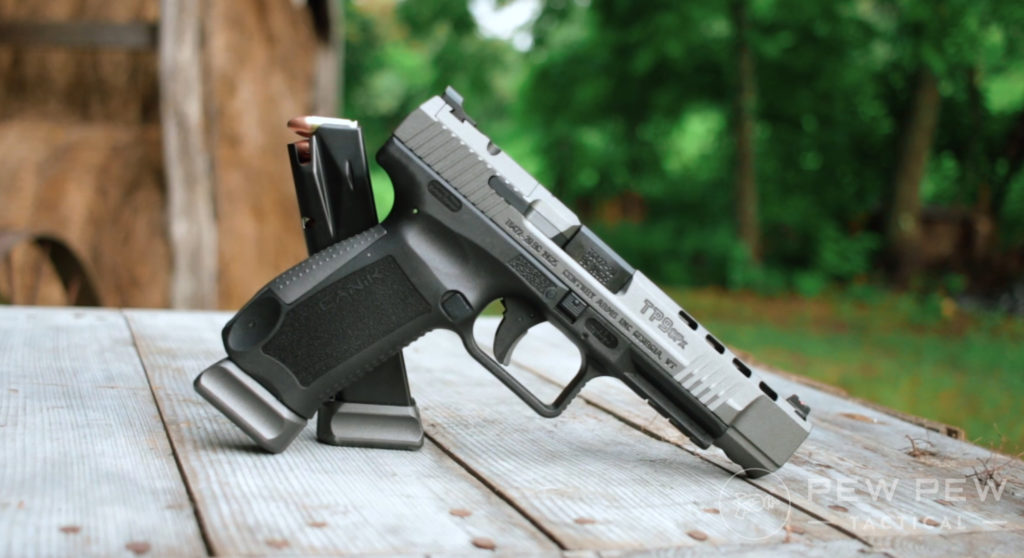 If you can't wait for the answer, check out our complete video review!
And if you like that sort of thing — subscribe to the Pew Pew Tactical YouTube channel!
Table of Contents
Loading...
Canik, Turkey's Finest
I've long been of the opinion that foreign firearms don't really get the respect they often deserve. And Turkey is a great example… sort of.
If you've looked at budget shotguns in the last 20 years, you'll find that a huge host of them are made in Turkey. Some of them are outstanding for their price, some of them can run on par with high-end examples from Beretta or Benelli.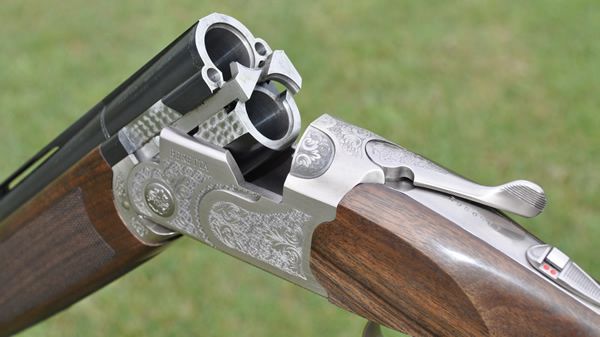 But most of them are what you would expect when you pay under $200 for a shotgun.
Turkey has been in the firearms game for a long time but Canik has only been on the US market for about 10 years.
Think of Canik as a Turkish Armalite, because like Armalite, Canik is actually a major Aerospace company also.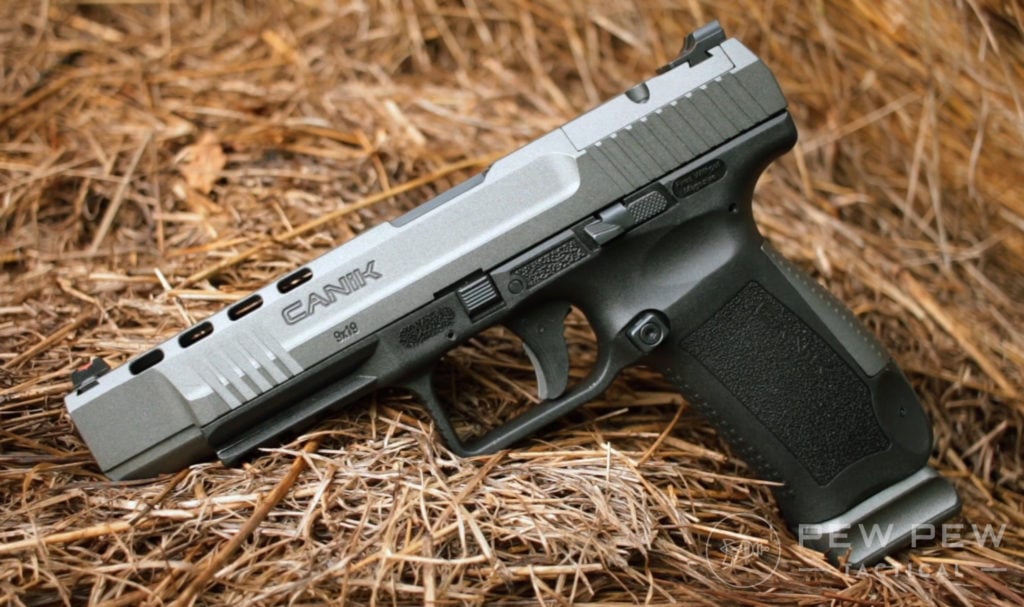 Partnering with Century Arms, they've been importing the TP Series pistols to the US for the last decade — and the reports of these gats have almost always been favorable.
Range Report
We love us some budget guns.
But we love value, even more, we want our dollar to go as far as it can while still delivering quality and reliability.
After hearing that, our friends at GunPrime said that we had to give the TP9SFX a shot. So we did!
550
at GunPrime
Prices accurate at time of writing
Prices accurate at time of writing
Johnny got it out to the range and has run steel and brass through it by the box load. And simply, it runs. Always.
Zero malfunctions in a review is always awesome to report!
Claiming that the TP9SFX is "competition ready" out of the box… Canik actually delivers on the claim.
This is a full-size gun, and it shoots like one. 5.2″ barrel, 20+1 magazine, and a rather sexy Tungsten Grey Cerakote finish, the gun shoots flat and accurately.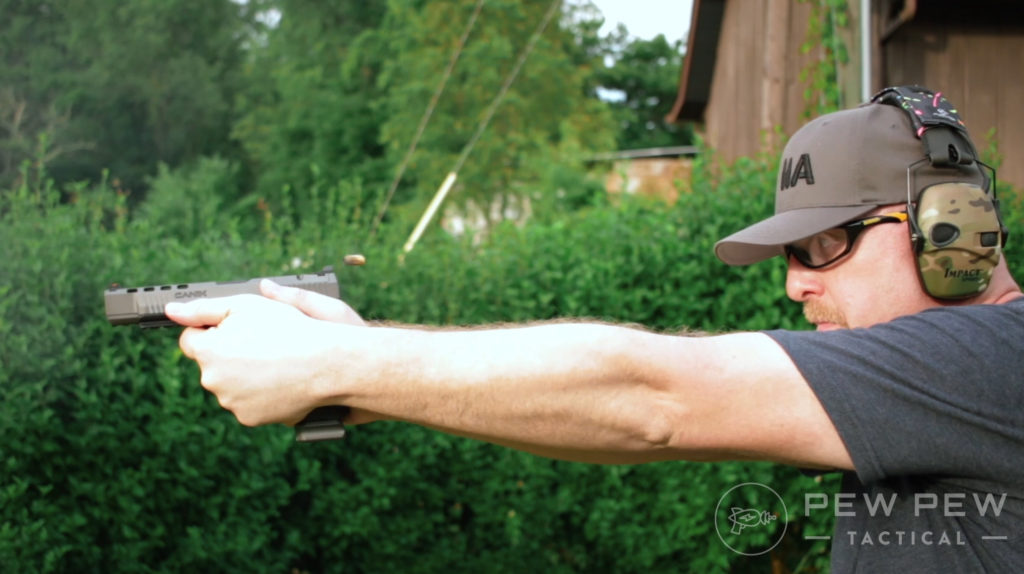 Follow-up shots are quick due to a trigger with an awesome reset, very short and crisp. While the pull overall is a touch long, the reset is fantastic.
Sights
Iron sights are standard on the TP9SFX.
Sidebar: the SF stands for "Special Forces" and we can't figure out the X but we're hoping it stands for "Xtreme"because it adds the porting and optic mount.
Now back to the sights.
They aren't bad at all, not our favorite but definitely work.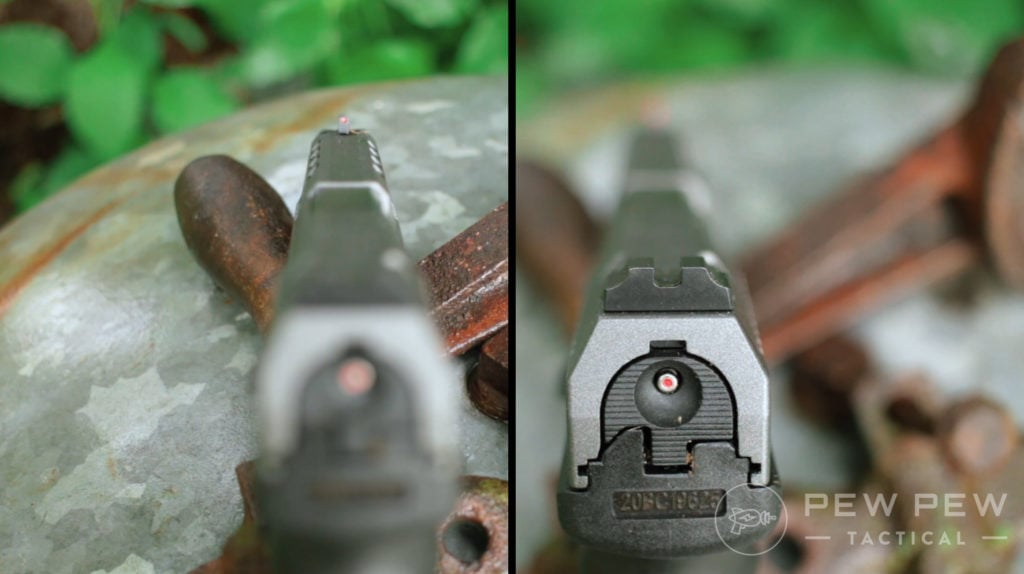 Really though they are kind of secondary since the slide comes cut for red dots AND the box includes mounting plates for all of the major large red dot footprints.
This is outstanding and a massive increase in value to the package. Getting a slide milled isn't cheap and often costs almost as much or more as the red dot itself.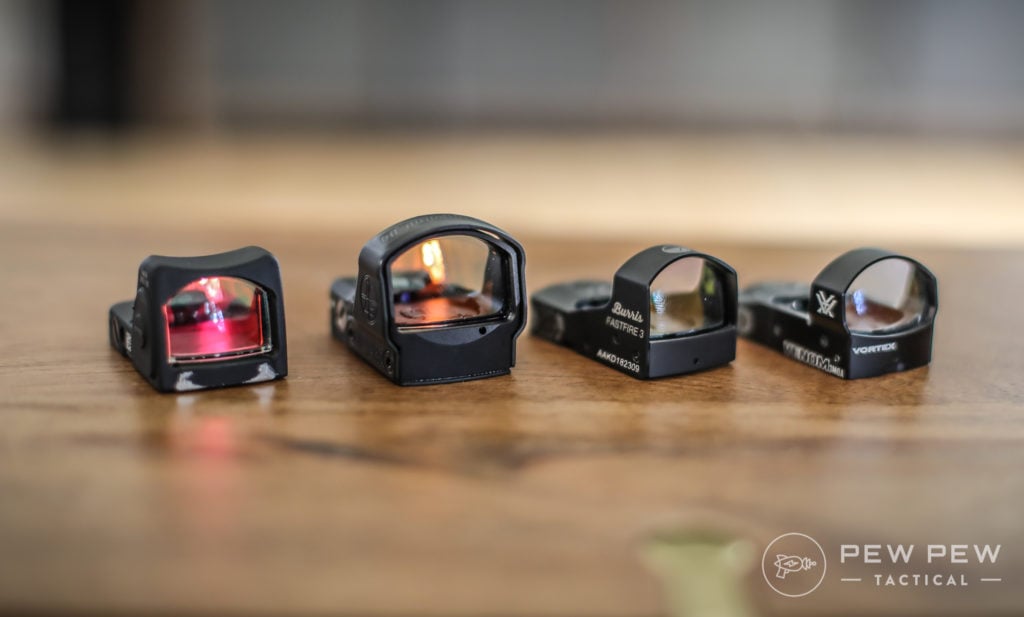 Mounting plates aren't as good as a milled footprint, but these give you the flexibility to use what you want and change your mind later.
Plus, these are actually made of metal. And well made. Unlike some other major brands.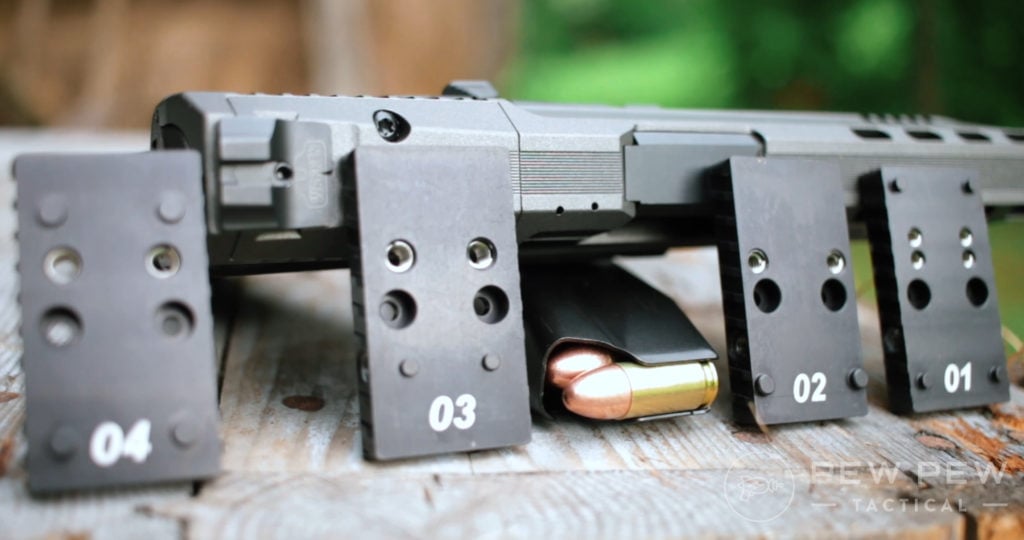 I'm looking at you, Glock.
In The Box
Oh man, this comes with everything you could ask for.
2 magazines, cleaning kit, 4 mounting plates, extra backstraps, magazine loader, and even a holster!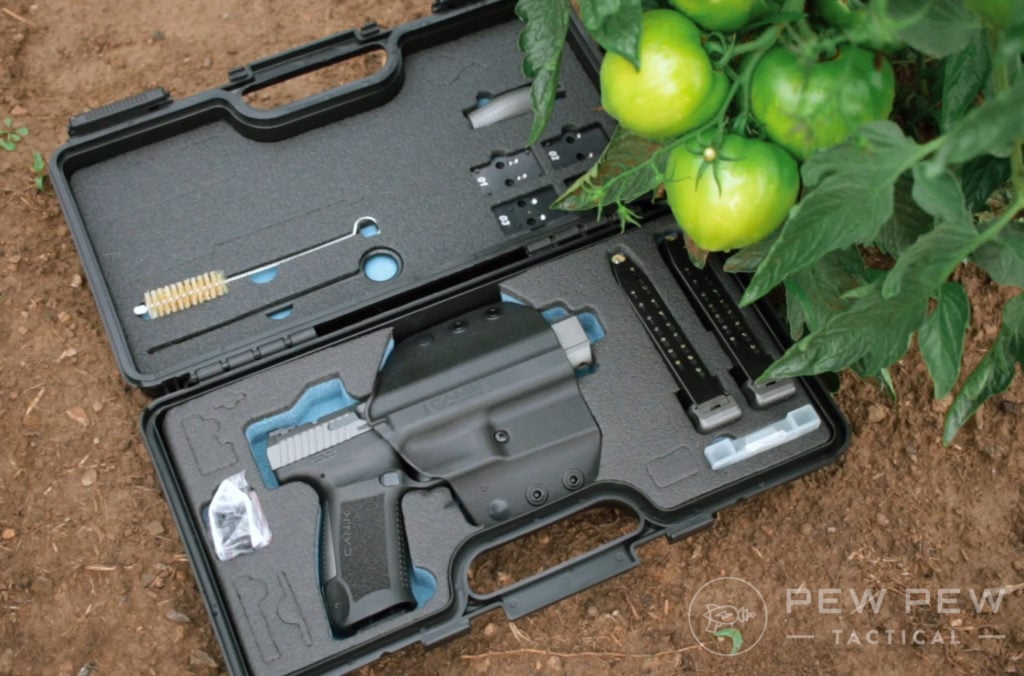 Okay, the holster is kind of cheap. But it's better than sticking it down your pants.
This is probably the most extras you get in a standard pistol package for anything under $1,000.
For pure value, this is punching way outside its weight class.
By The Numbers
Reliability: 5/5
Two words: it runs.
Ergonomics: 4/5
Oversized Ambi controls, backstrap options, great grip texture. Good ergos.
Accuracy: 4/5
Other reviewers have driven nails with the TP9 series. I didn't. But still solid.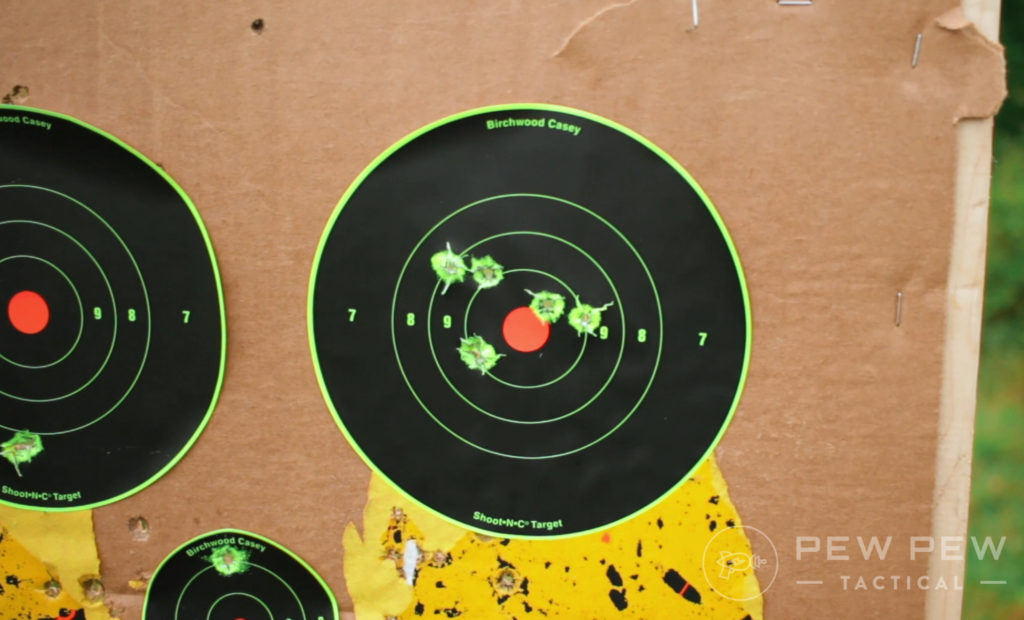 Customization: 4/5
RMR / reflex options with adapters plus a rail upfront. Not bad in the options department.
Value: 5/5
Name me more value in the entire industry. No, really, down in the comments — do it.
550
at GunPrime
Prices accurate at time of writing
Prices accurate at time of writing
Overall: 4.5/5
Again, we wish it was U.S. made. But that aside, solid gun. Huge capacity. Huge value.
Conclusion
We can't find a pistol that delivers as much value as the TP9SFX. The reliability, quality, and boatload of extras that come in the box all for a shockingly low price really puts the TP9SFX in a class of its own. If you want to get into handgun competition or have a really awesome range gun right out of the box, this is an incredible option.
550
at GunPrime
Prices accurate at time of writing
Prices accurate at time of writing
Throw a white light on the rail and this is a formidable home defense pistol.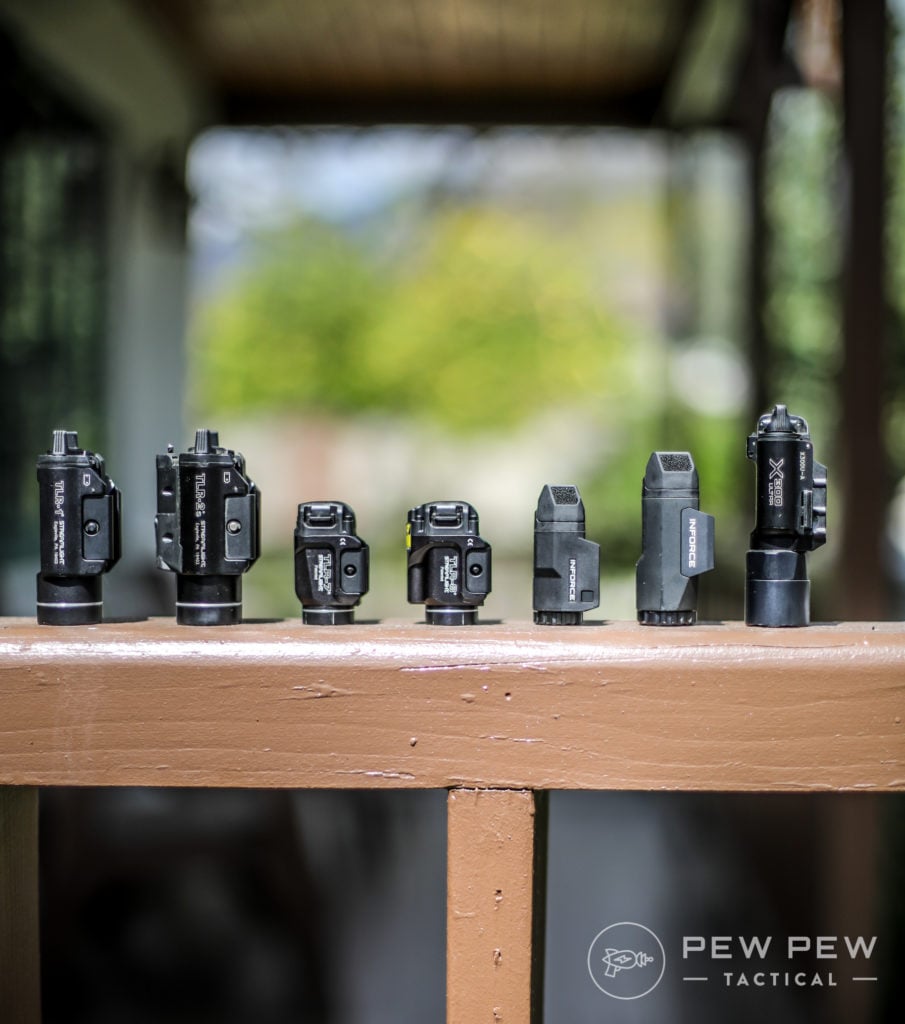 And if you STILL haven't checked out the full review video…
Is there anything that can match the value delivered by Canik? Let us know in the comments! If you're looking for the perfect red dot to match with your new gat, take a look at the Best Pistol Red Dots!