In the battle of budget plated bullets, we go over why we give the slight edge to Xtreme (Extreme) bullets vs Berry's bullets.
Results are our opinion based on reloading 9mm in race guns.
Plated Bullets
Plated bullets are when the entire bullet is encapsulated with copper so there's no exposed lead which reduces lead exposure during shooting.  Here's a refresher on Calibers & Types of Bullets.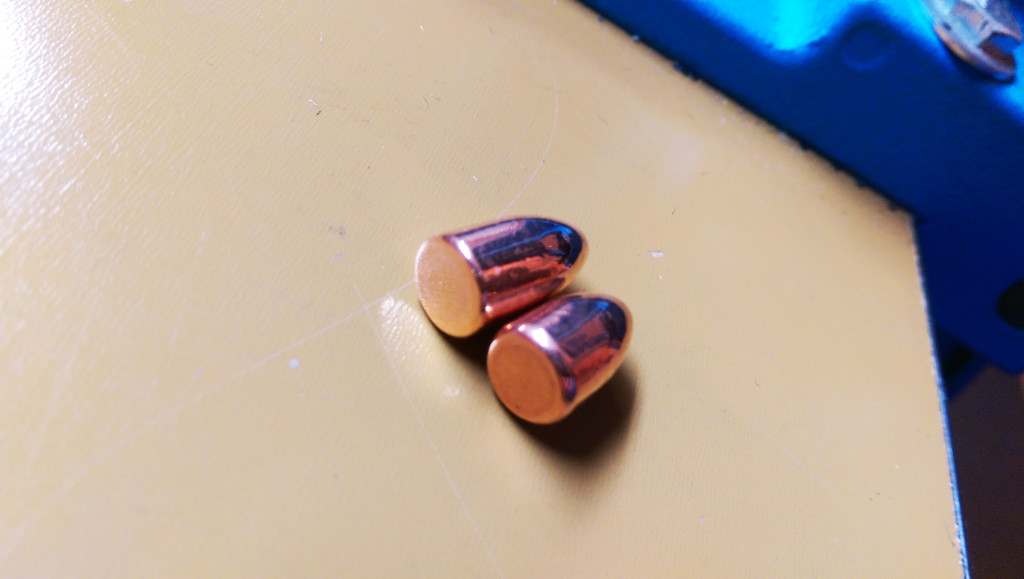 Berry's Bullets
Well known name for affordable bullets.  We first started with 1,000 124 gr RN (round nose) 9mm bullets from Berry's as we liked factory 124 gr compared to 115 gr.  They looked shiny, reloaded fine, and shot great.  The overall cost was $93.45  (9.345 cents each) utilizing free shipping with orders over $75.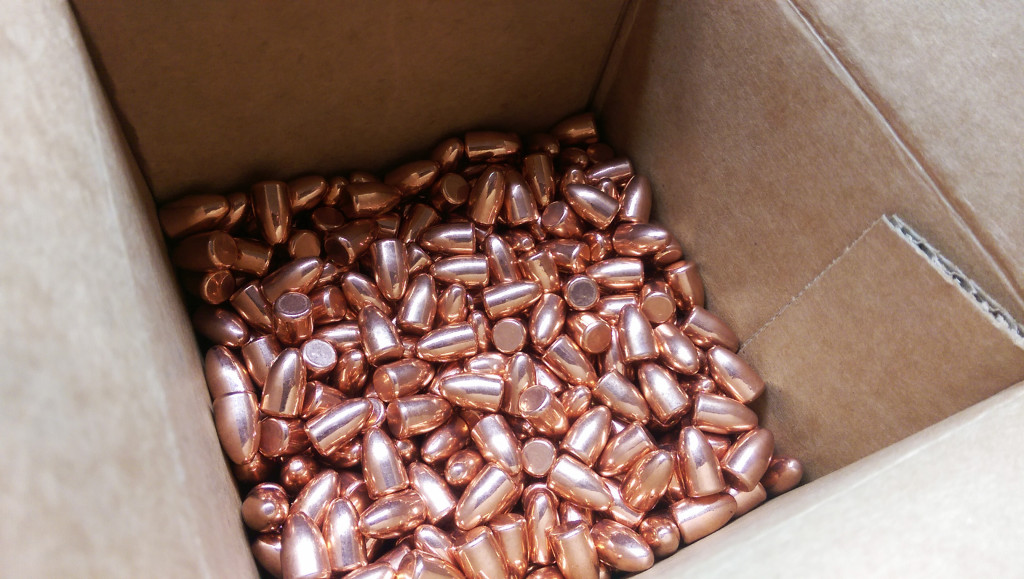 Xtreme Bullets
Recommended by a fellow competitor for slightly cheaper prices.
We tried out their 147 gr RN (round nose) 9mm bullets.  They also were very shiny, reloaded fine, and shot great.  In fact, we were converted to the 147 gr 9mm weight due to the more "push"-like recoil.  Price was $43.75 per 500 and $5 flat shipping.  We bought 1,000 for 9.25 cent each.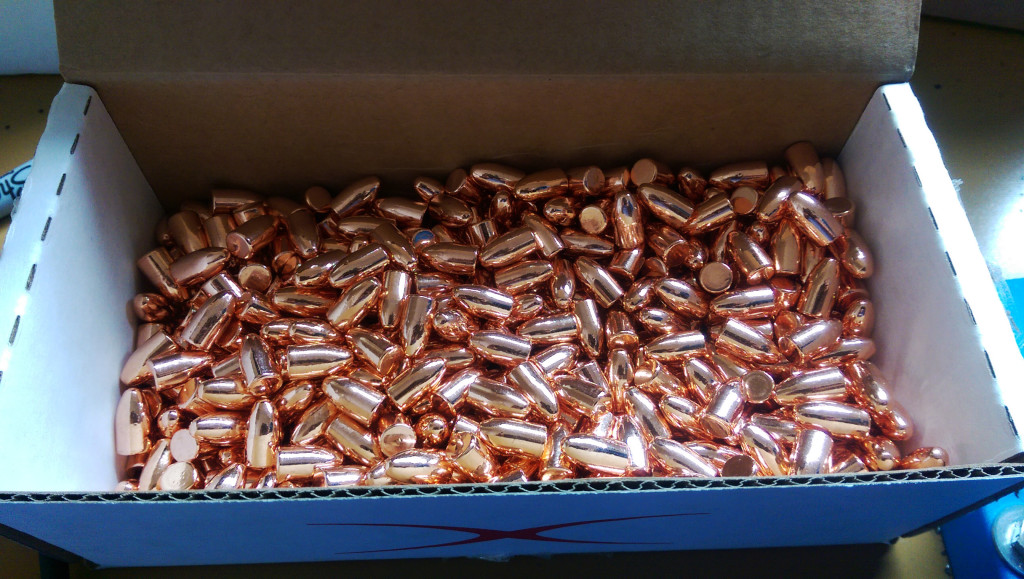 Why Xtreme?
It really just boils down to price.
Keep in mind that 147 gr are more expensive than 124 gr bullets simply because of the extra materials.  If we bring it all to 124 gr, Xtreme bullets cost $39.90 per 500, so the per bullet cost would be 8.48 cents for 1,000 rounds including shipping.
Xtreme lately has been running 5% off promotions for a different caliber almost each day.  You should see your wanted caliber if you check the site everyday for 2 weeks.  That promotion would bring 1,000 rounds of 124 gr 9mm to 8.01 cents each compared to Berry's 9.345 cents.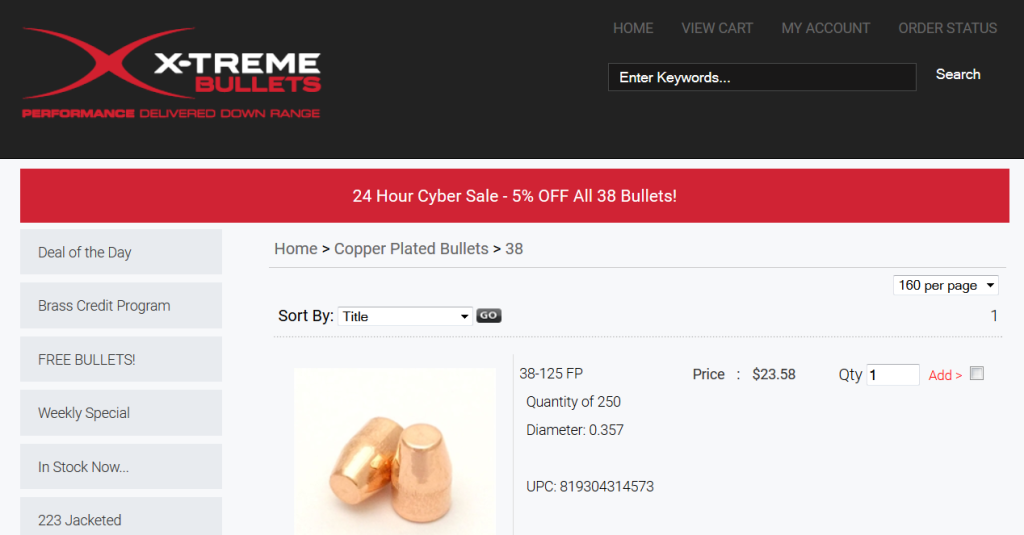 Other reasons include slightly shiner bullets, better boxes, and a less annoying site.  Berry's has shooting sounds when you first go to the homepage which can startle you.  Also, at least for 9mm bullets, it's hard to find the 2nd page, which led me to think they didn't carry 147 gr bullets in the first place.  They've since put up a warning though.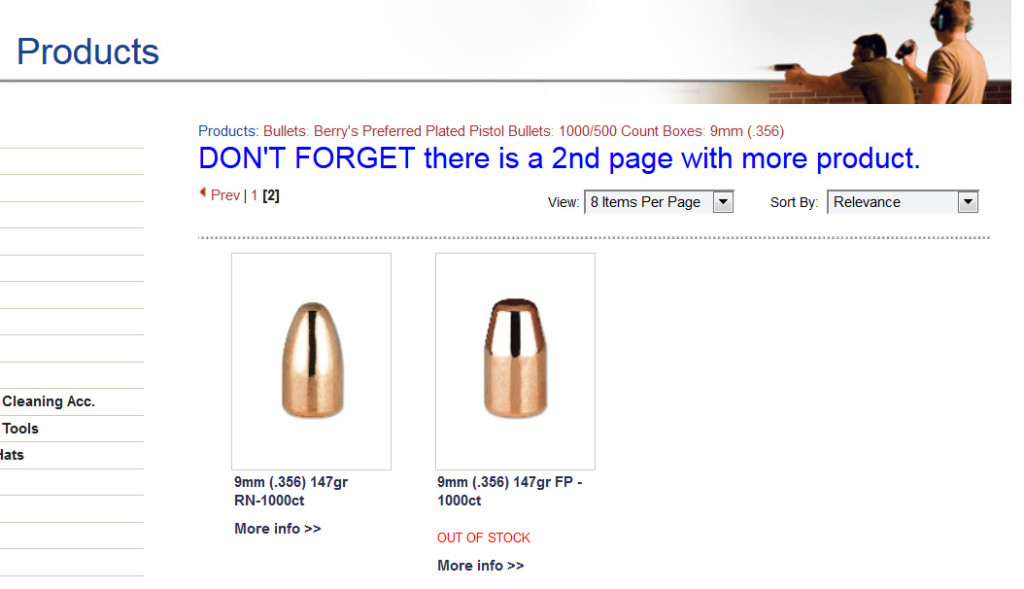 Conclusion
We go with Xtreme for price and no glaring performance issues.
There's nothing wrong with Berry's but when you're buying thousands at a time, each little penny adds up.  All we need to do is hit our A-zones and plates and Xtreme does that just fine.  6,000 rounds and counting!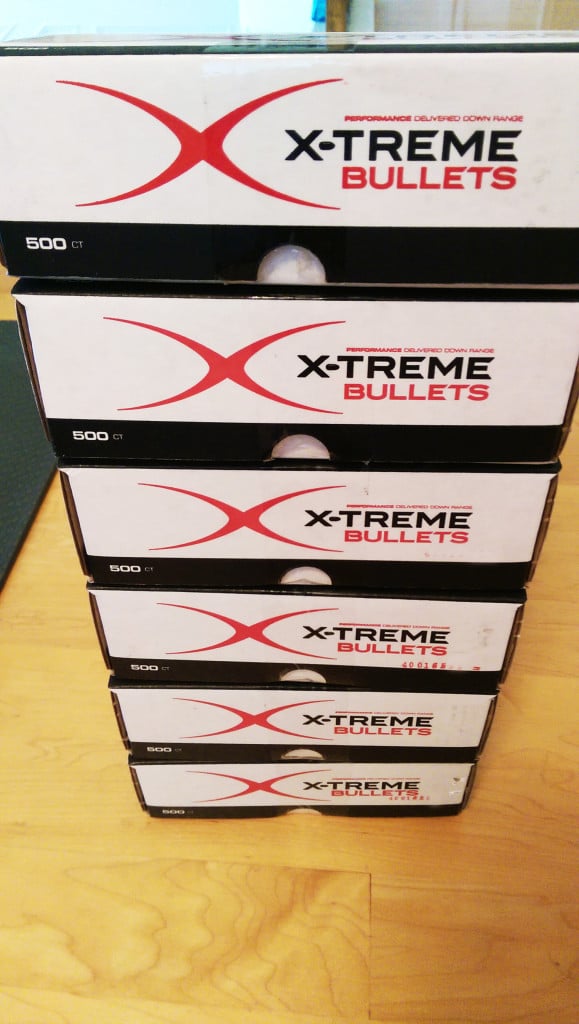 Update Dec 2016: Even more for me to reload and shoot!  Looking for primers/powders?  Best Places to Buy Reloading Components.