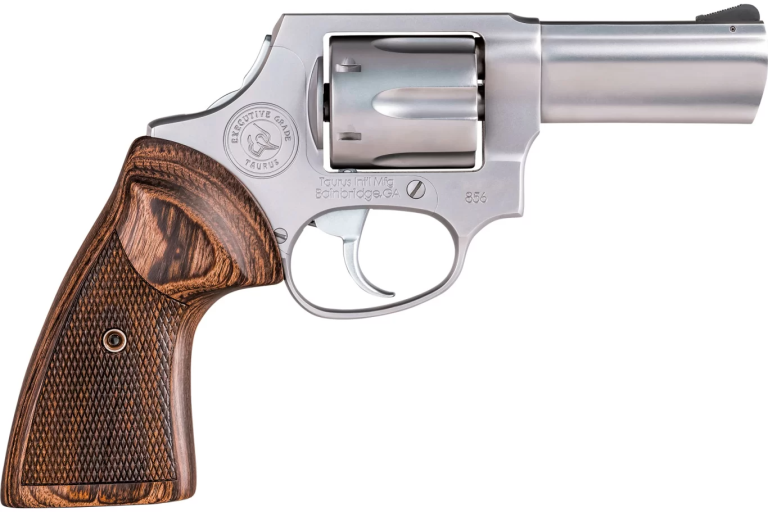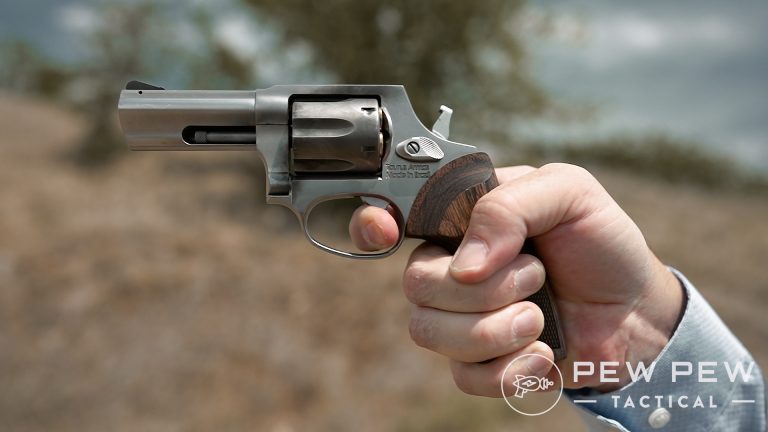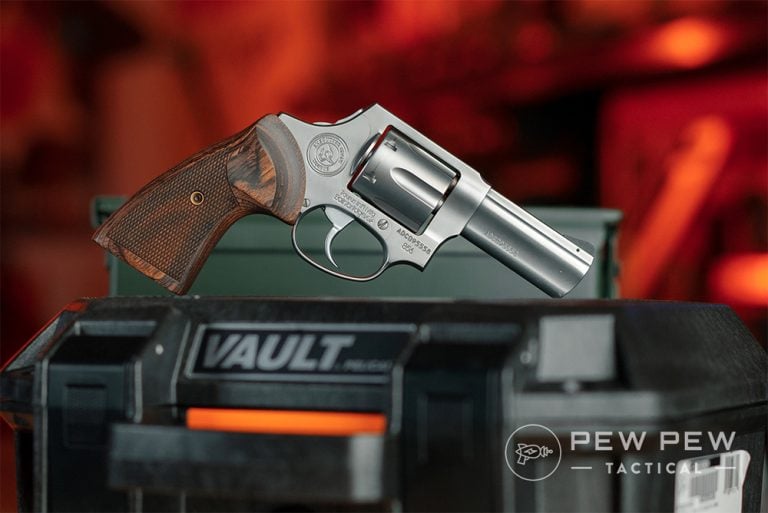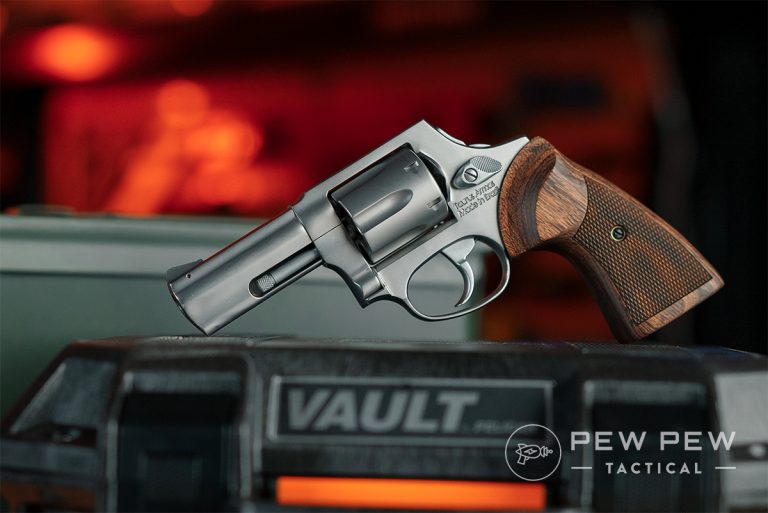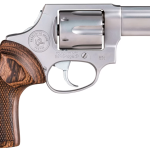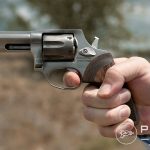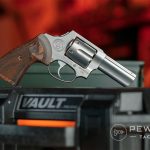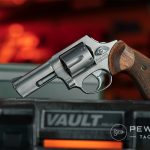 4
Reliable

Accurate

Pelican Vault case
Limited capacity

Not speed loader compatible
Editor's Note:
The Taurus 856 Executive Grade is the first in the Taurus's new Executive lineup. This 3-inch barreled double-action-only revolver was built with concealed carry and smooth operation in mind. A hand-polished satin finish, snag-free bobbed hammer, and custom-tuned trigger ensure a luxurious and comfortable shooting experience. Chamfered cylinder chambers help with faster reloads, and the ultra-luxe custom Walnut Checkered grips are icing on the cake. And to keep this beautiful revolver safe, Taurus includes a high-impact Pelican Vault Case.
Read full review
Taurus 856 Executive Grade For Sale - Compare Prices
Palmetto State Armory
Save $120
Taurus 856 Executive Grade Specs
Action
Double Action Only
Taurus 856 Executive Grade Features

6-round capacity

Chamfered cylinder chambers

Altamont walnut grip

Hand-tuned trigger

Concealed hammer
By The Numbers - Taurus 856 Executive Grade
Accuracy
The accuracy I was able to achieve with this gun impressed me. I struggled to get reacquainted with the long trigger pull at first, but once that was done the accuracy was really good.
Reliability
I tested around 250 rounds of Federal practice ammo and a handful of Remington defense rounds without failure.
Customization
There is pretty decent aftermarket support for the 856 in general, with different grips, holsters, E-Z loaders, and the like.
Ergonomics
I was able to reach all the controls easily and the grip was very comfortable in my hands.
Overall
Hands-On Reviews & Related Post
Taurus 856 Executive Grade Variations & Comparables
Taurus 856 Executive Grade Upgrades & Accessories
final verdict
"Though some may argue, the validity of the revolver as a defensive tool is not really up for debate. The old west taught us that much. What remains for each individual to determine is whether that's the best option for them to carry — a debate that may rage long after we're dust. All that aside, the Taurus Executive Grade 856 is a solid performer that delivers reliable fire very accurately. And it does so with an elegant flare." – Sean Curtis
Community reviews
There are no reviews for this product yet.
Add your own rating and help other Pew Pew users pick the right guns