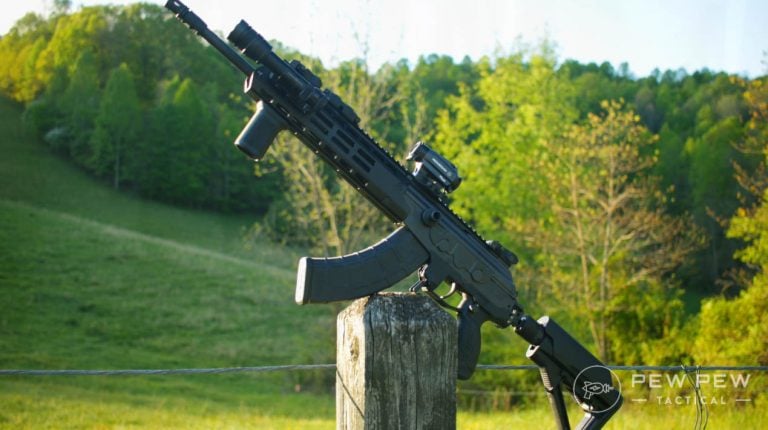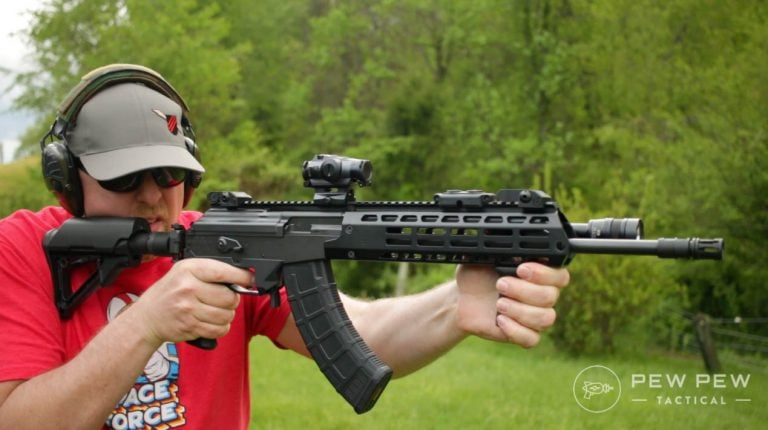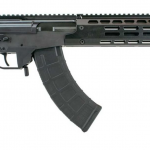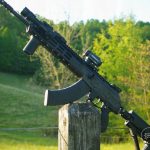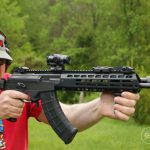 4.5
Reliable

Accurate

Durable
Heavy

No included iron sights
Editor's Note:
The Galil ACE is IWI's modern version of their original Galil ARM, which itself was a sort of the AK-47/Valmet/AR-15 mashup. The ACE uses the same mechanics as the original Galil, but in a lighter, smaller platform with a polymer lower receiver.
Considered widely to be the ultimate refinement of the AK-style platform, the Galil ACE in 7.62x39mm is a gas piston operated rifle that adds numerous improvements over its predecessors. A non-reciprocating left-side charging handle, M-LOK free float handguard, full-length Picatinny top rail, and a folding M4 style buttstock ensure that those who enjoy the 7.62x39mm cartridge have a rifle that is adapted for modern times and modern accessories.
Read full review
IWI Galil ACE Gen 2 For Sale - Compare Prices
Palmetto State Armory
Save $158
IWI Galil ACE Gen 2 Specs
Caliber
7.62x39mm, 7.62 NATO, 5.56, 5.45x39mm
IWI Galil ACE Gen 2 Features

16-inch cold hammer-forged, chrome-lined barrel

Left side charging, non-reciprocating

Free-float M-LOK forearm

Full-length 2-piece Picatinny top rail

Side-folding, telescoping AR-15 buttstock

Standard AK-47/AKM magazine compatibility
By The Numbers - IWI Galil ACE Gen 2
Accuracy
Accuracy was extremely good considering the cartridge being used.
Reliability
True to its name, it's reliable. We saw zero malfunctions or major problems on the range. The ACE runs and runs great.
Customization
As an AR-style rifle, the world is your oyster. There's plenty of upgrades and extras you can add to this platform to make it yours.
Ergonomics
The ACE feels good. From the placement of the ambi selector to the feel of the trigger, it all works and works well.
Overall
Hands-On Reviews & Related Post
final verdict
"Overall, I had a great time with the Galil ACE Gen 2 rifle from IWI. Chambered in 7.62, this gun gets two major thumbs up from me. The upgrades over the Gen 1 take this rifle to the next level, providing a more comfortable handling experience. The ACE is known for its robust design and reliability, and both continue with the Gen 2. In short, I love it." – Jonny B
Community reviews
There are no reviews for this product yet.
Add your own rating and help other Pew Pew users pick the right guns