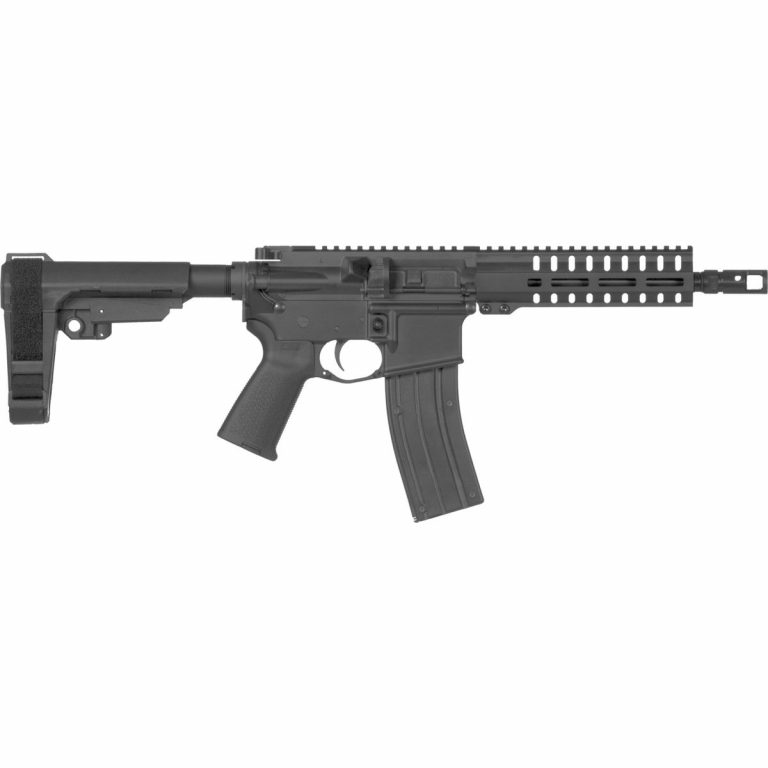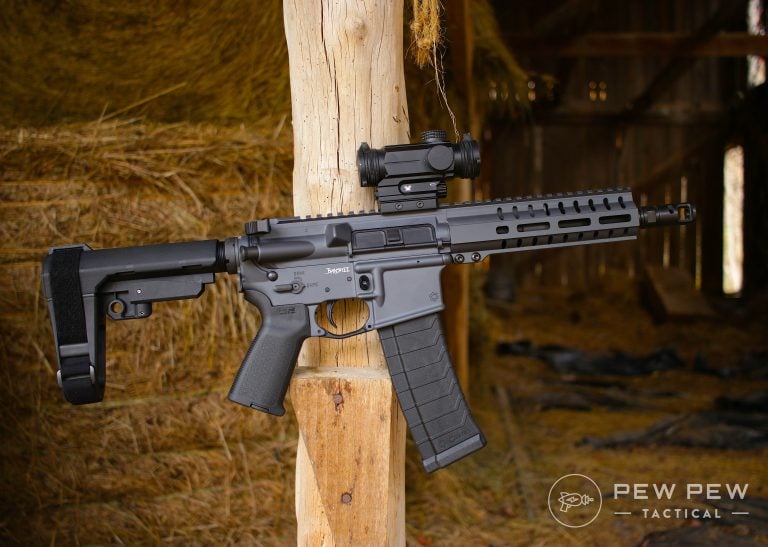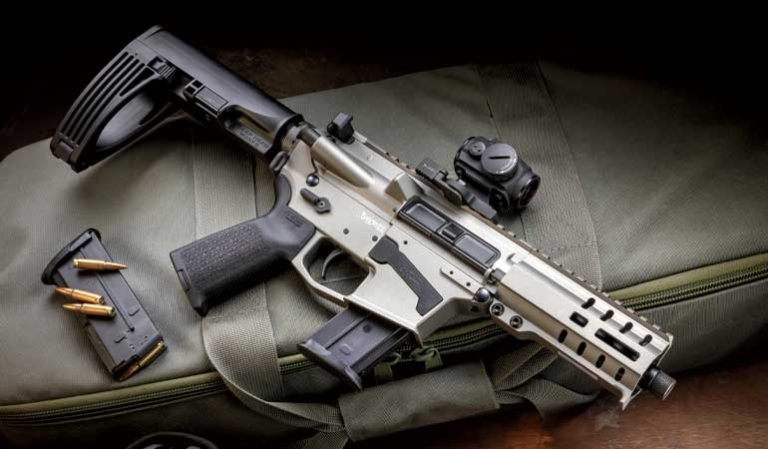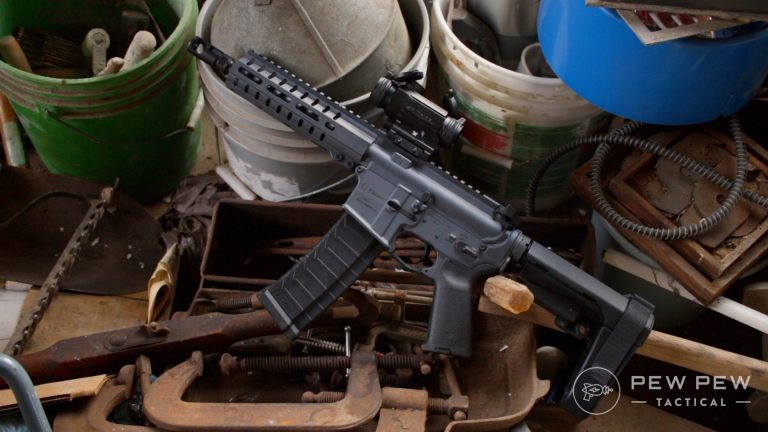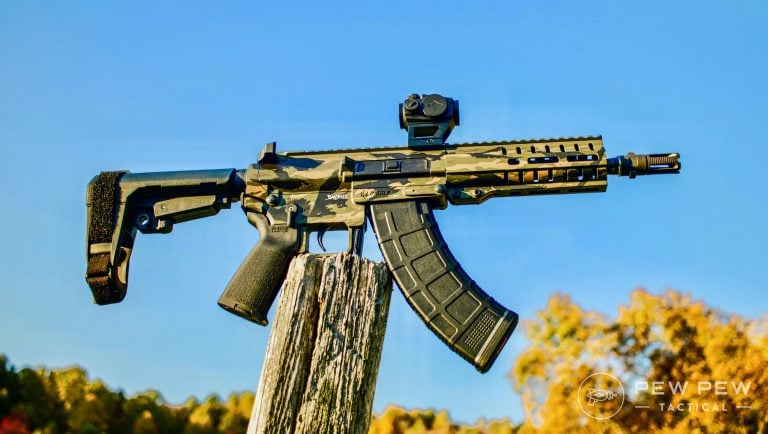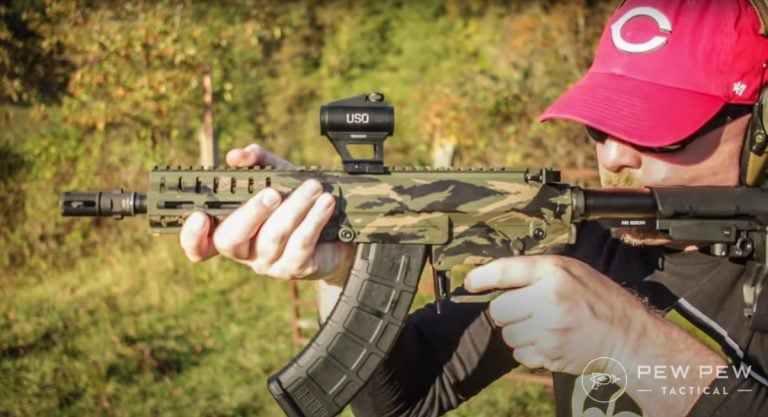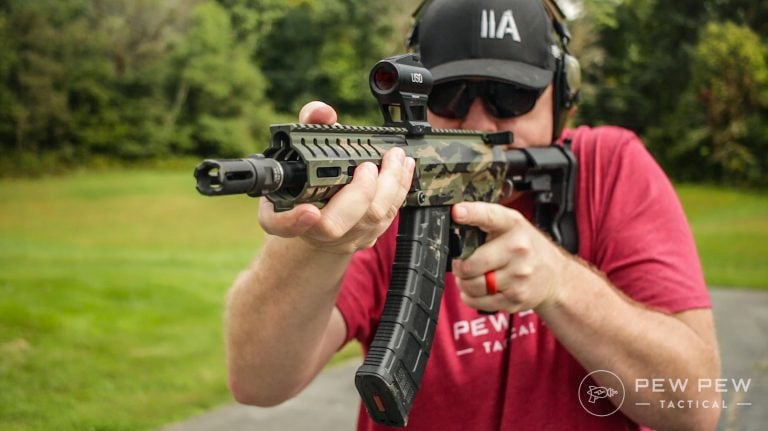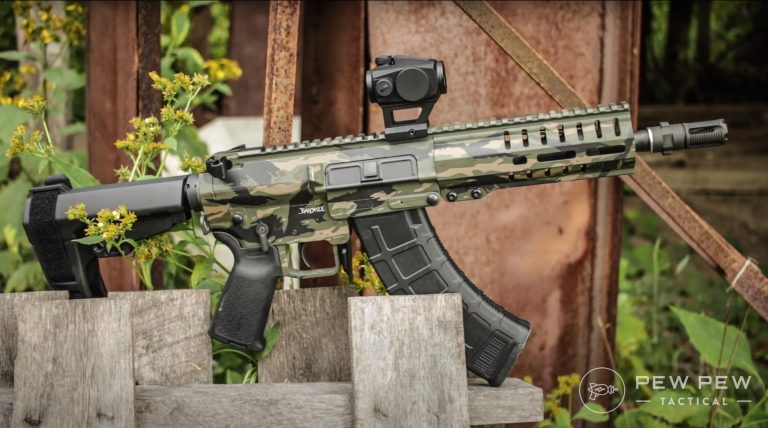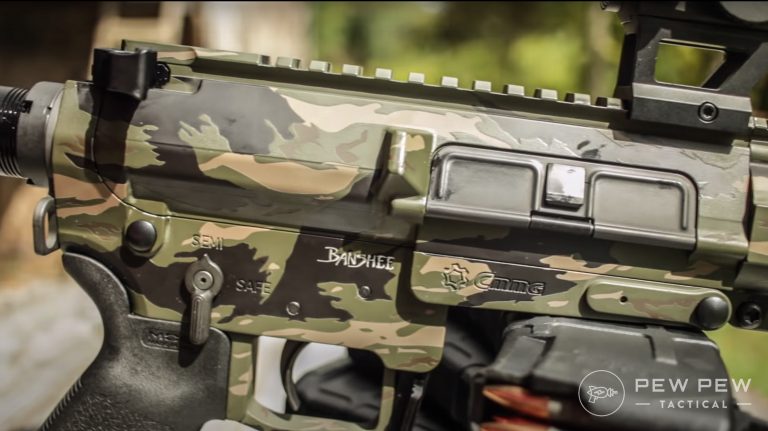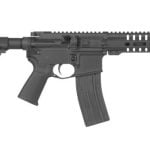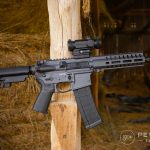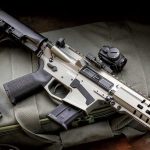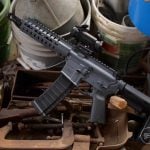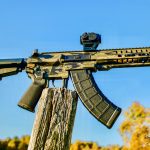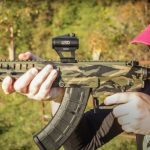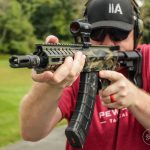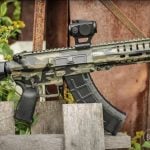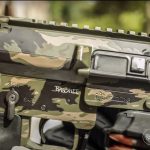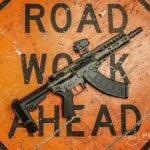 4.5
Extremely low recoil

AR-15 modularity

Reliable
Expensive

Ammo can be hard to come by
Editor's Note:
The CMMG FourSix Banshee brings the 4.6x30mm cartridge from the MP7 into the world of AR-15 pistol-caliber carbines. The 4.6x30mm is a small and lightweight cartridge with extremely low recoil, comparable to the 5.7x28mm round. The FourSix boasts an impressive 40-round capacity and gives users all the modularity that comes with the AR-15 platform. This gun features fully ambidextrous controls and a complete set of upgraded ZEROED furniture and controls, and a includes a linear compensator.
Read full review
CMMG Mk4 Banshee 4.6x30mm For Sale - Compare Prices
CMMG Mk4 Banshee 4.6x30mm Specs
CMMG Mk4 Banshee 4.6x30mm Features

ZEROED pistol grip

ZEROED trigger guard

ZEROED 60°/90° ambi safety

ZEROED AR-15 ambi charging handle

ZEROED Ambi mag catch

ZEROED Extended mag release button

ZEROED AR-15 bolt catch

ZEROED AR-15 polymer dust cover

ZEROED linear compensator 5.56mm
By The Numbers - CMMG Mk4 Banshee 4.6x30mm
Accuracy
t's a wee little round, so don't expect to go out too far. But at reasonable (shorter) distances, you can make tiny holes right where you want them.
Reliability
I've heard internet rumors that one guy's mag didn't work and that there's been a few issues with the Fiocchi ammo. But for me and this test? Zero issues. It ran like crazy.
Customization
Full rail + M-Lok + AR modularity? Customize all the things!
Ergonomics
I like the MOE grip, and the controls are great…especially that ambi charging handle, but it's still (just) an AR. Nothing to write home to Momma about.
Overall
Hands-On Reviews & Related Post
CMMG Mk4 Banshee 4.6x30mm Variations & Comparables
4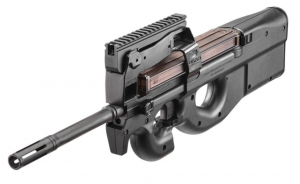 VIEW DETAILS
Whether it's video games, Stargate, or crazy-looking space guns, everyone can find a reason they want a PS90. FN designed the PS90 around the 5.7x28mm cartridge to create a carbine that offers a lot of firepower in a small package. While they can't sell the original short 10.5-inch barreled model over the counter, the 16-inch PS90 is the next best thing. Although it looks strange, the gun is oddly ergonomic and is 100 percent ambidextrous — it even ejects downwards. Even though it is a direct-blowback gun, the 5.7x28mm cartridge is so light recoiling that your trigger finger will get tired running through the 50-round magazines before your shoulder does. The factory options for mounting optics leave much to be desired, but luckily the aftermarket has you covered. If you can stomach the cost of the gun and the ammo, then you will end up with a gun that is nearly unmatched in firepower for its size and weight.
Read More
CMMG Mk4 Banshee 4.6x30mm Upgrades & Accessories
final verdict
"Overall, there's not much to complain about here. The FourSix runs, and it's gorgeous. CMMG backs it up with their lifetime warranty. And…it's doggone cool." – Johnny B
Community reviews
There are no reviews for this product yet.
Add your own rating and help other Pew Pew users pick the right guns