Modern shooters seem to have an insatiable appetite for cutting-edge technology.
Plenty of us are engaged in a love affair with semi-autos kitted out with the latest and greatest innovative features.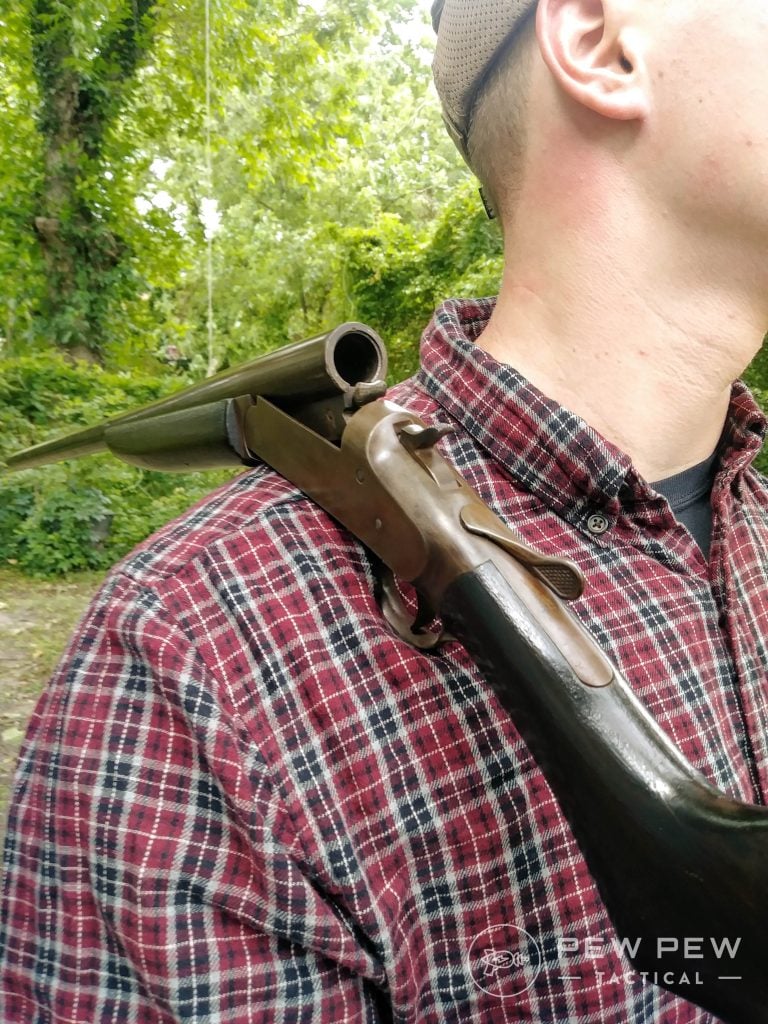 However, there's just something lovely about the timeless simplicity of a single-shot firearm.
Let's take a closer look at what makes these simple, classic firearms so special.
Summary of Our Top Picks
Table of Contents
Loading...
What Single Shots Have to Offer
The obvious major drawback to a single-shot firearm is that you only get one shot.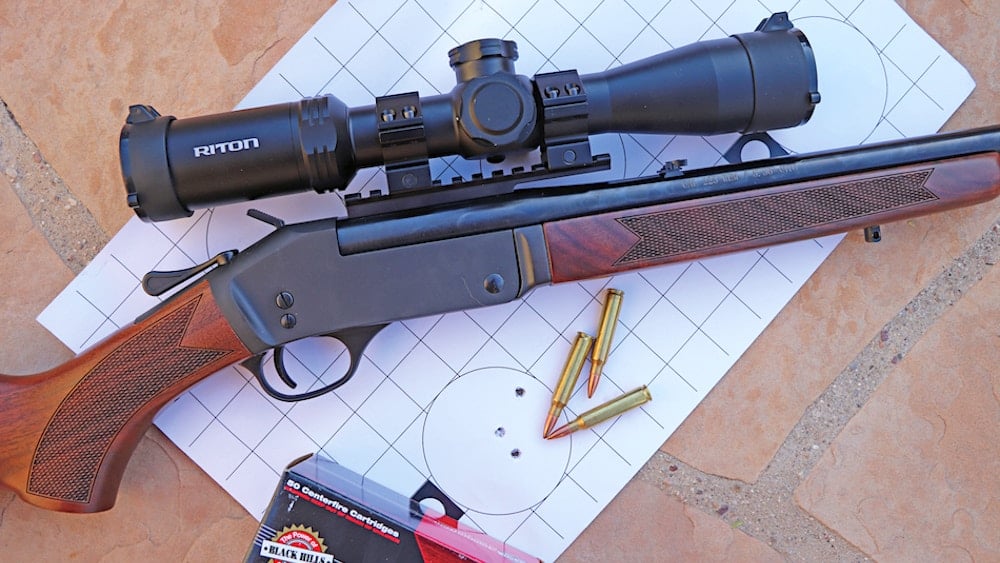 Getting off a second shot is a slow process that includes extracting a spent case and reloading a fresh cartridge. That means you have to really make that first shot count.
Despite that shortcoming, there are plenty of advantages to be had.
Single-shot rifles and shotguns can be some of the most affordable firearms you can buy. The designs used for single-shot firearms are all incredibly simple, which means fewer things can go wrong mechanically.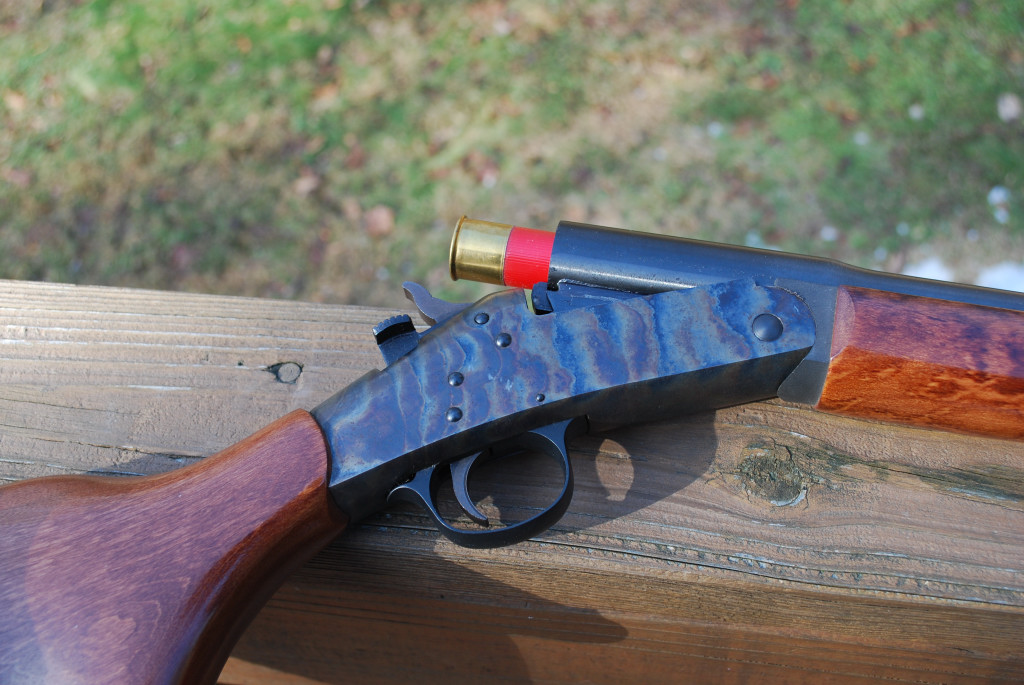 These simple designs make them easy to clean and require only minimal maintenance.
Benefits like that make single-shots popular options for survival weapons and truck guns. They tend to last forever and can shoot reliably, even after spending a few months tucked under the dusty backseat of a farm truck.
Because they don't require a bulky magazine, single-shots are slim and trim. Their lightweight, well-balanced design makes them well-suited for remote, backcountry hunting.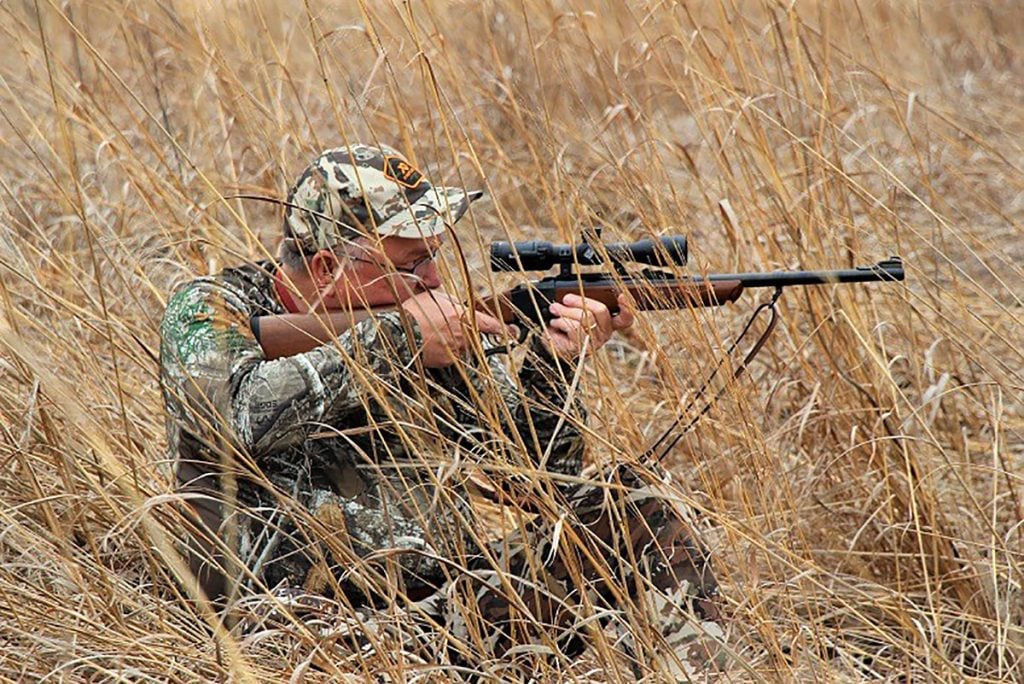 Their straightforward configuration also makes single shots popular tools for teaching newbies basic shooting fundamentals.
They force even experienced shooters to slow down, breathe, and make careful disciplined shots.
Not All Singles Are the Same
The original single shot was the traditional muzzleloader, and black powder muzzleloaders are still popular among hunters looking for a challenge or taking advantage of special seasons.
However, like repeaters, single-shots come in many different action types.
Bolt-Action
Almost identical to your standard bolt-action repeater, a bolt-action single-shot is simply missing the magazine and related operating parts.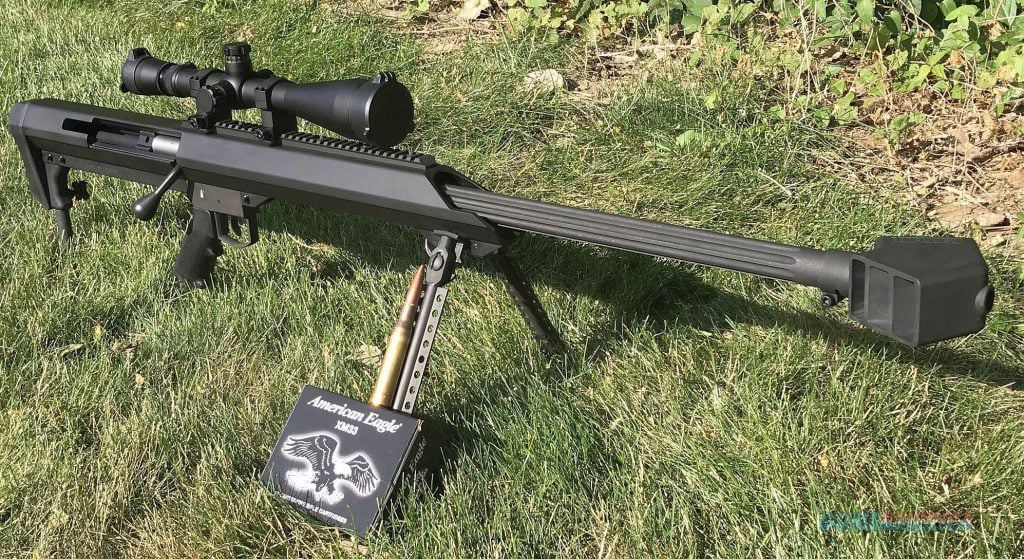 With a solid bottom that does not have anything pushing on the action, single-shot bolt-actions can be inherently more accurate than their repeating cousins.
This makes them popular for target shooting and varmint hunting, where precision is the name of the game.
Break-Action
When we think of break actions, we usually think of double-barrel shotguns.
Single-shot break actions work much the same way. Push a button or pull a lever, and the barrel swings down from a hinge. You insert a cartridge, swing the barrel up until it catches, and you're ready to go.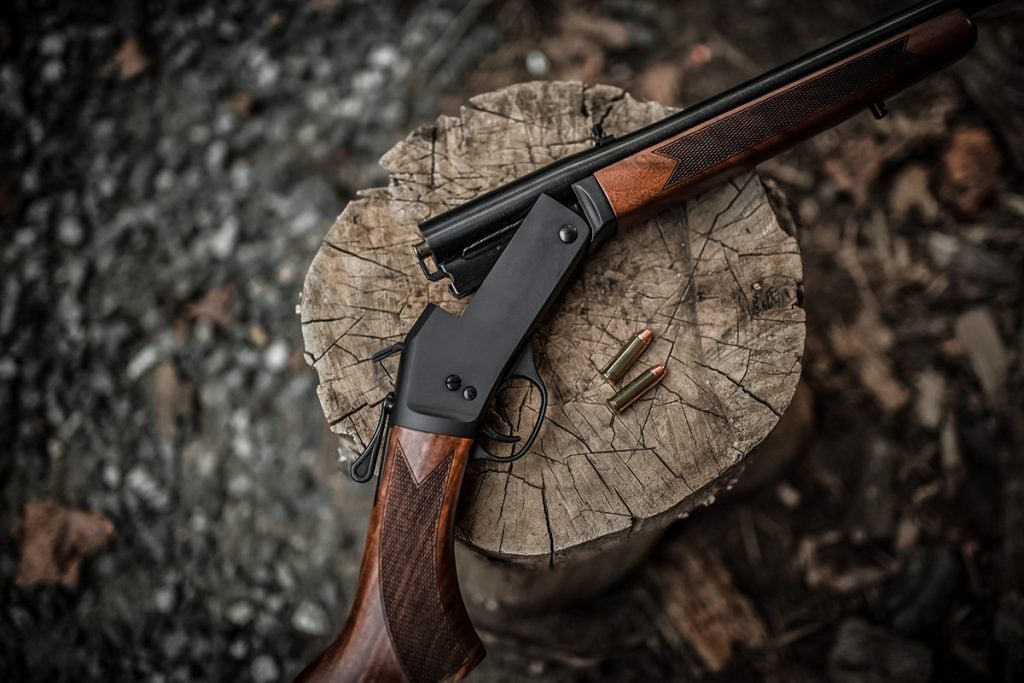 You can find break-action firearms chambered for everything from tiny rimfire .22 short to magnum centerfire loads and just about every shotgun gauge known to man. These actions are super simple, robust, and super durable.
Falling Block
Also known as the sliding block action or drop block, falling blocks are not only simple, they can be quite beautiful. These classic firearms make perfect family heirlooms, even modern ones.
Falling blocks use a lever to activate a breechblock, moving it down and exposing the chamber. They have either a visible, exposed hammer, or an enclosed one.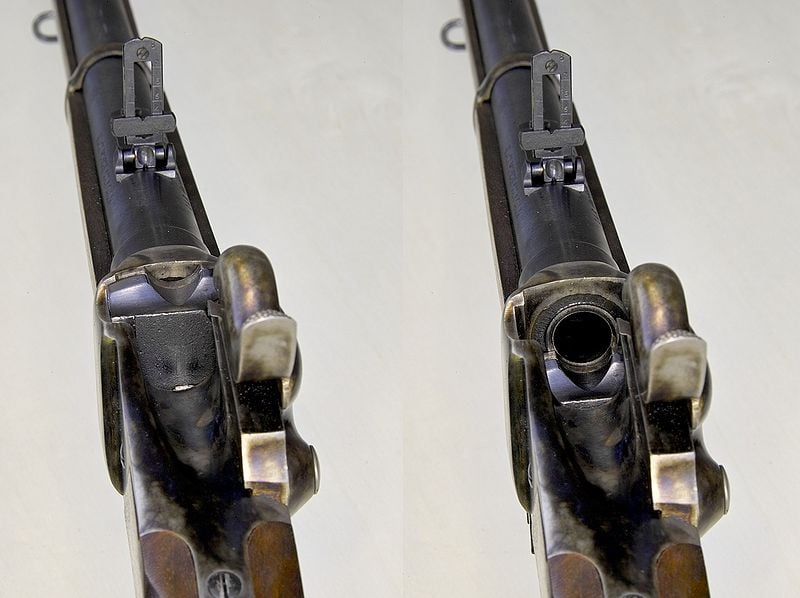 This action design is incredibly strong and capable of handling the heaviest dangerous game cartridges.
Best Single Shots
Although many single-shot firearms have gone the way of the dinosaur, there are still several stellar options available to modern shooters. Here are a few of our favorites.
1. Thompson Center G2 Contender
First introduced in 1967, the break-action Thompson Center Contender comes in both pistol and rifle configurations.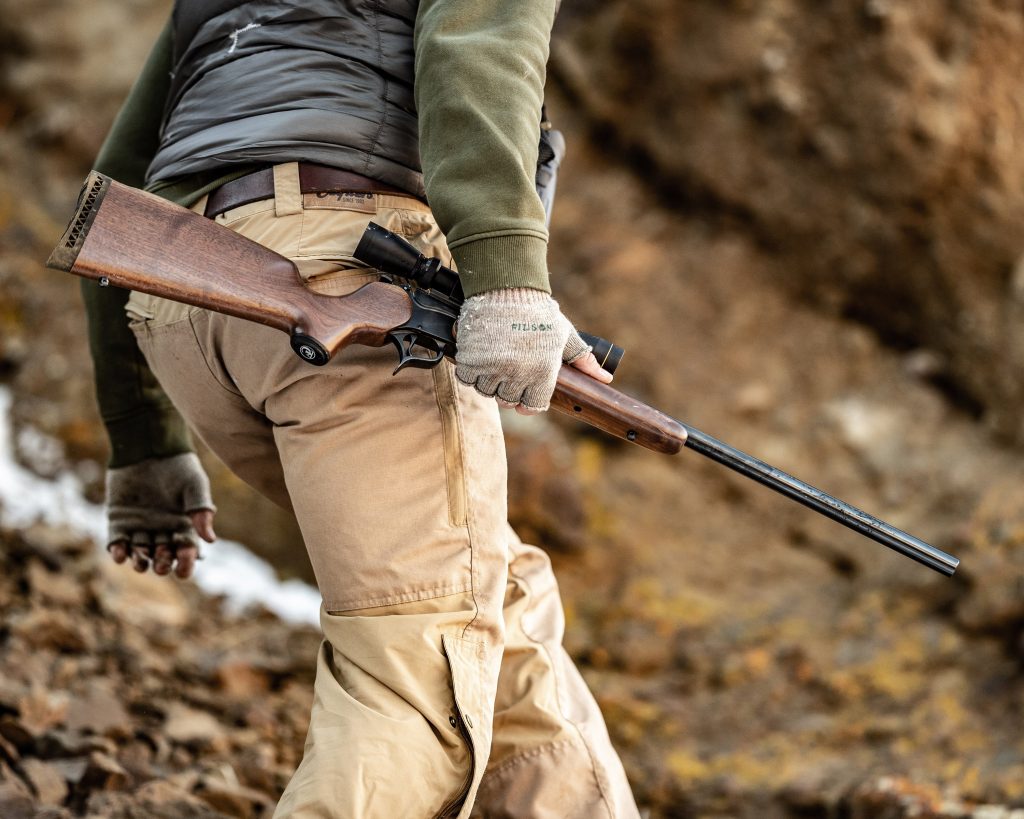 It's available chambered in lightweight .22 LR, .45-70 Govt., and about 40 other cartridges (seriously, this thing is chambered in everything).
One of the coolest things about the Contender is that you can swap out calibers in a matter of minutes. You won't even need anything fancier than a screwdriver to do it.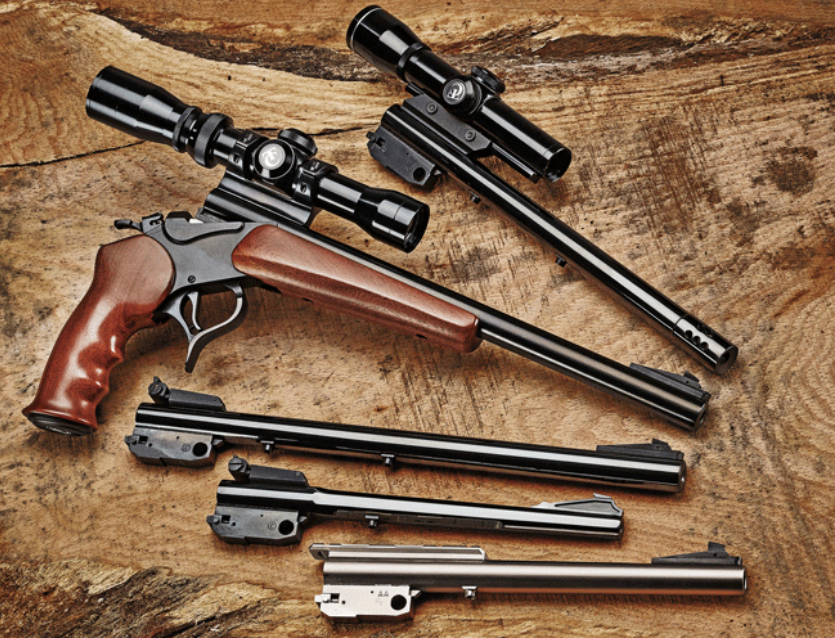 Remove the forend, pop out the hinge pin, remove the barrel, replace it with a new one, reinstall the hinge pin and the forend, and voilà! You basically have a new gun — easy peasy.
You won't even need to resight after swapping barrels since your sights (or optic) are mounted on the barrel and not the receiver. This means you can use the same gun for everything from varmints to big game.
Most Versatile Single-Shot
618
at Kygunco
Prices accurate at time of writing
Prices accurate at time of writing
If you're looking for a single firearm that is flexible in what you can do with it, this is it, folks!
2. Uberti 1874 Sharps
If you were the kind of kid who daydreamed about history's legendary buffalo hunters, this is the gun for you. The Sharps is one of the most instrumental firearms in American history.

This large bore, falling block breech-loader was affectionately referred to as "Old Reliable" by frontiersmen and professional buffalo hunters. In fact, this rifle is at least partially responsible for driving the American bison population to near extinction.
Uberti manufactures beautiful replicas of these iconic frontier weapons, and their version is still incredibly reliable.
2266
at EuroOptic
Prices accurate at time of writing
Prices accurate at time of writing
The Uberti 1874 Sharps rifles are also surprisingly accurate.
When held in skilled hands, this rifle is capable of delivering 2 MOA groups with nothing fancier than a 100-year-old cartridge (.45-70 Government) and naked iron sights.
3. Ruger No. 1 Rifle
Ruger is known for producing practical firearms for everyday Americans, and their No. 1 single-shot rifle is no exception.
The No. 1 uses a classic falling block design with an underlever, which lowers the block and allows for relatively easy reloading. It also has a sliding tang safety, making it perfect for new shooters.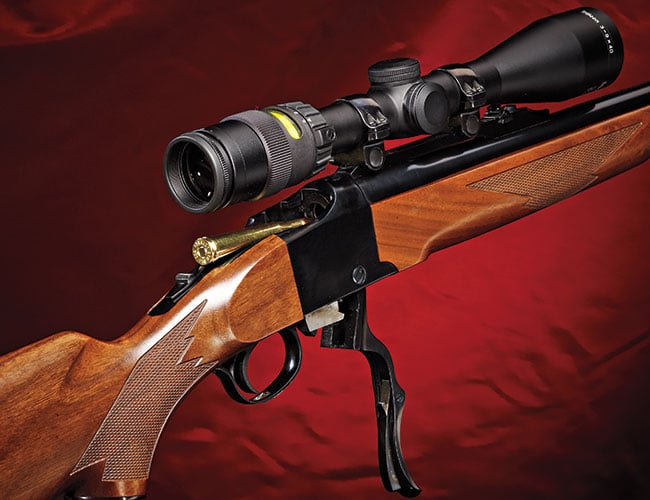 All Ruger No. 1s feature cold hammer-forged barrels with precision rifling. These things are made for straight shooting — literally.
Ruger releases only a few select calibers each year for the No.1, but in the past, it has been chambered for just about everything under the sun. So if you don't see what you want in a new one, the used market may have you covered.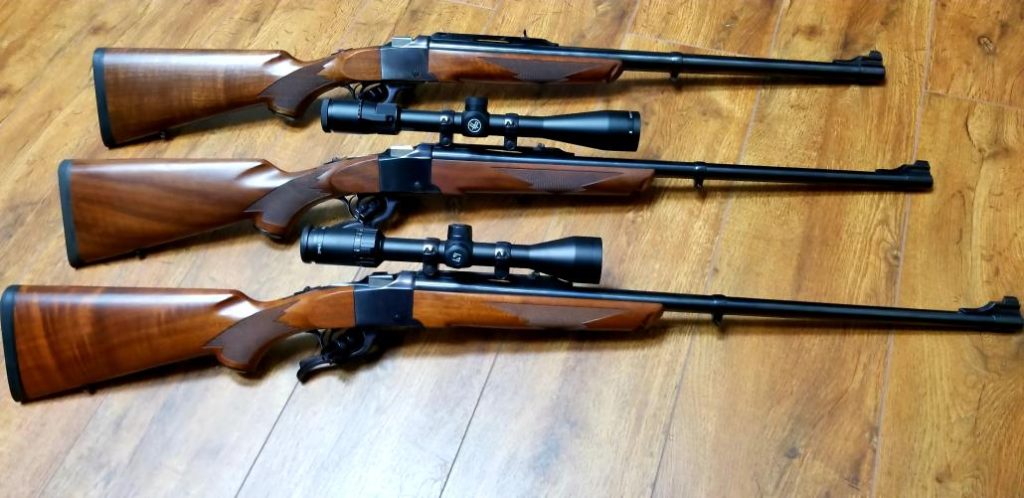 They also come machined with integral scope mounts for extra precision. After all, you need to make every shot count.
1716
at Kygunco
Prices accurate at time of writing
Prices accurate at time of writing
4. Savage Arms Mark I FVT Rifle
A reliable single-shot, bolt-action rimfire rifle, the Savage Mark I is perfect for beginners. It features a 21-inch carbon steel barrel that is button-rifled for repeatable accuracy. The gun is well-balanced, lightweight, and shoulders like a dream.

However, the Mark I's best feature is Savage's proprietary AccuTrigger. The trigger is easy to adjust and provides a clean pull with a crisp break and zero creep, making it one of the best factory triggers on the market today.
434
at Kygunco
Prices accurate at time of writing
Prices accurate at time of writing
What do you think of Savage's Mark I FVT? Rate it below!
5. Chiappa Little Badger
Unlike some of the more attractive singles on our list, the Chiappa Little Badger emphasizes function over form.

This little single-shot rimfire rifle is engineered for survival. It has a barebones design that is compact (17-inches), lightweight (less than 3 pounds), and foldable, so you can easily stuff it in a backpack or the back of your truck.
It has a wire frame and stock that isn't exactly easy on the eyes but keeps the rifle packable, and the break action is ultra-dependable.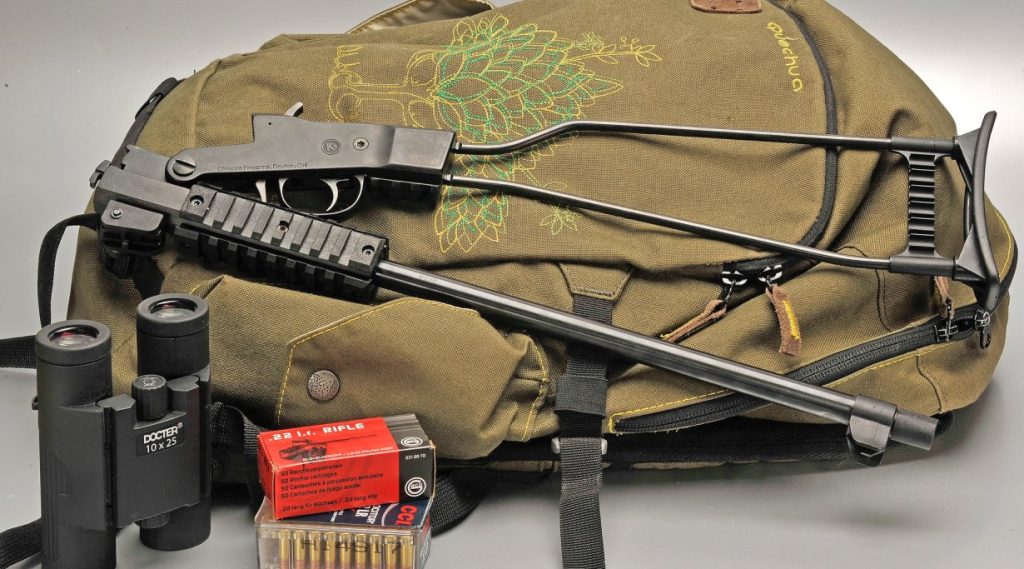 The Little Badger comes chambered in the soft-shooting .17 HMR, .22 Long Rifle, or .22 WMR calibers, which is good because the construction doesn't have much to absorb recoil.
Best Survival Single-Shot
200
at GrabAGun
Prices accurate at time of writing
Prices accurate at time of writing
6. Henry Single-Shot Shotgun
Although best known for their lever-action rifles, Henry also produces some seriously reliable single-shots. They are also quite handsome and definitely worth passing down to your grandkids.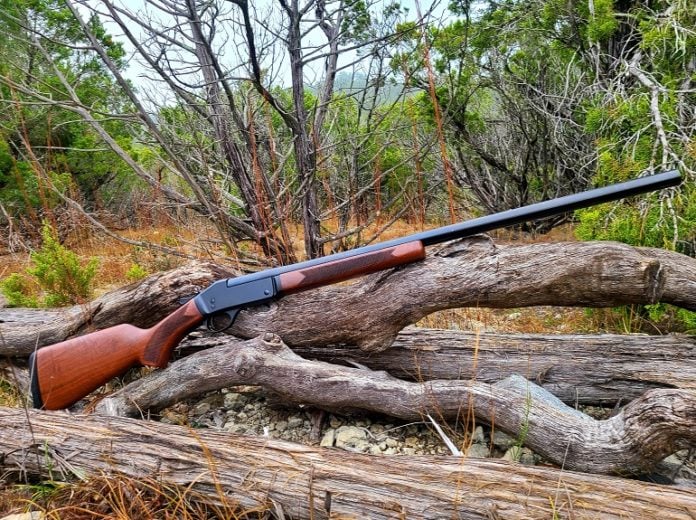 The spent shell is fully ejected when you open the action, which makes for fast reloading and quick follow-up shots.
Henry Single Shots are available in .410, 20-gauge, and 12-gauge models. Each shotgun comes with removable chokes, so you can use the same shotgun for wingshooting, small game, and turkey hunting.
416
at Grab A Gun
Prices accurate at time of writing
Prices accurate at time of writing
7. Browning BT-99
You won't find a better single-barrel trap gun than the Browning BT-99. First introduced in 1969, this one took a short hiatus in 1995 but reappeared in 2001 due to popular demand.

Rugged, reliable, and extremely well-balanced, the BT-99 is perfect for competitive clay shooting. It also makes an excellent weapon for serious wingshooters.
Like most Browning firearms, the BT-99 is elegant yet surprisingly affordable.
Best Single-Shot Shotgun
1300
at Kygunco
Prices accurate at time of writing
Prices accurate at time of writing
Final Thoughts
Single-shot rifles and shotguns are some of the most reliable, easy-to-maintain firearms on the face of the planet. They make perfect first guns for youngsters but also make sturdy survival guns.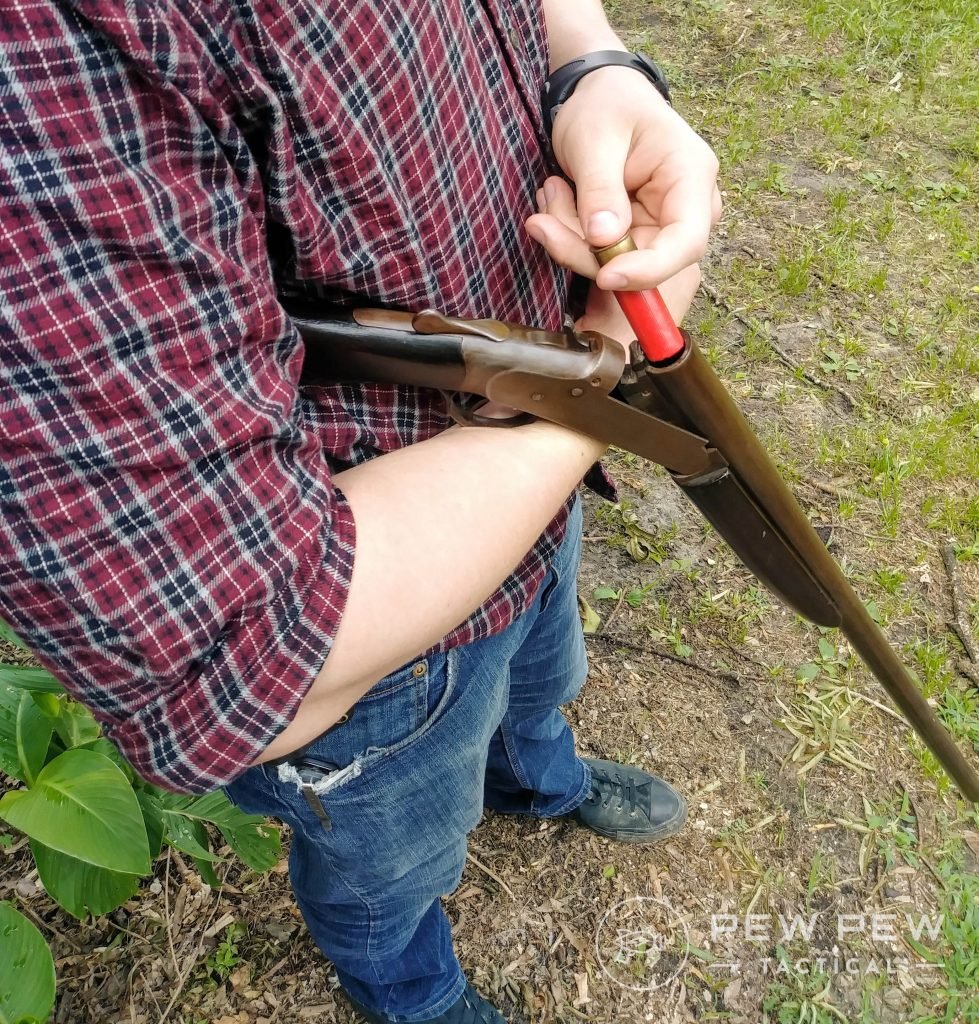 You'll find them on the trap field, in the deer woods, and engaged in fast-paced cowboy action competitions. They also make nice hand-down heirlooms for generations to come.
Do you have a favorite single shot? Share your memories and recommendations in the comments section below! Want more traditional shooting options? Check out our Best Double-Barrel Shotguns and Best Lever Action Rifles.