Here I follow Nic Taylor's guide to tuning up my 1911 for a lower trigger pull weight.  He's a competitive shooter and creates awesome 1911 videos.  I started with a trigger pull of 5 lbs and just doing the following I dropped it down to 4.5 lbs.  In his video his drops 1 lb.
Please read our disclaimer since this can damage your gun.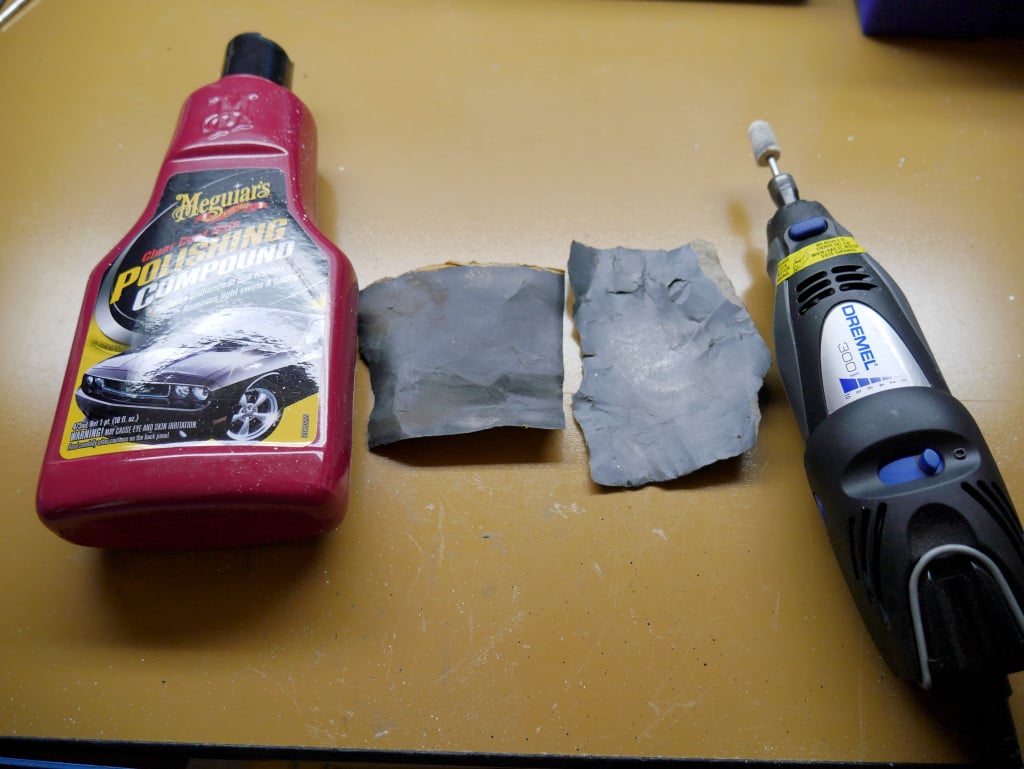 Nic explains and shows things far better than I could for this How-To, so I leave it to him for polishing the leaf spring, disconnector, and firing pin stop.  I'll have my results after the clip:
Here is my finished leaf spring: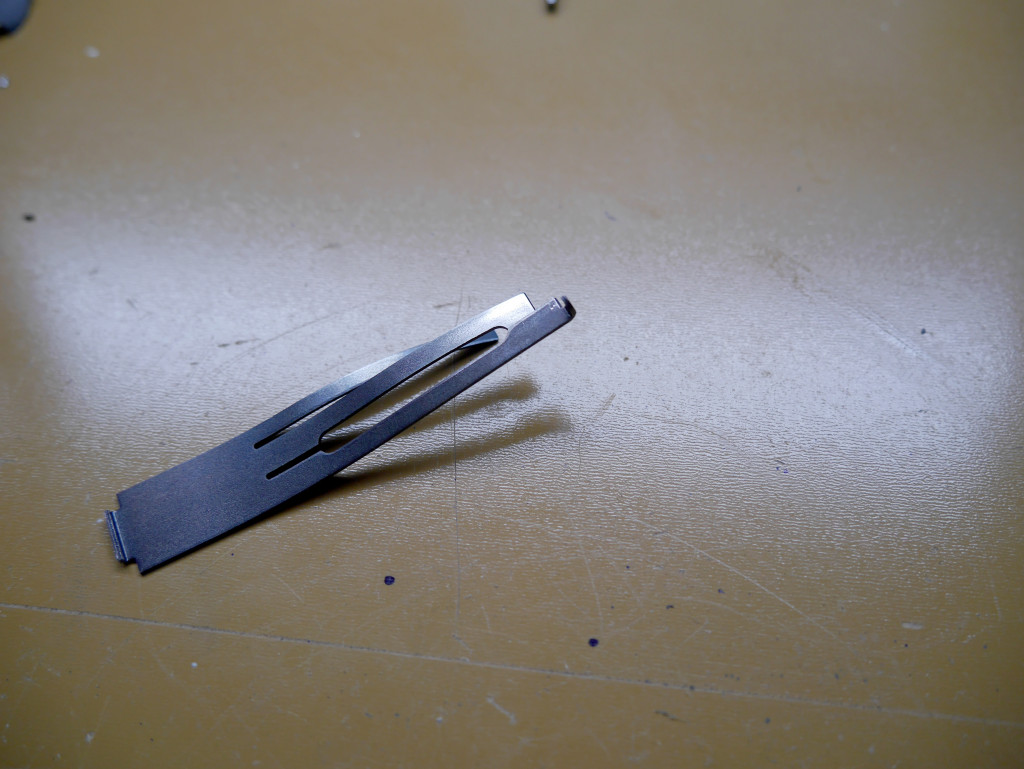 My disconnector: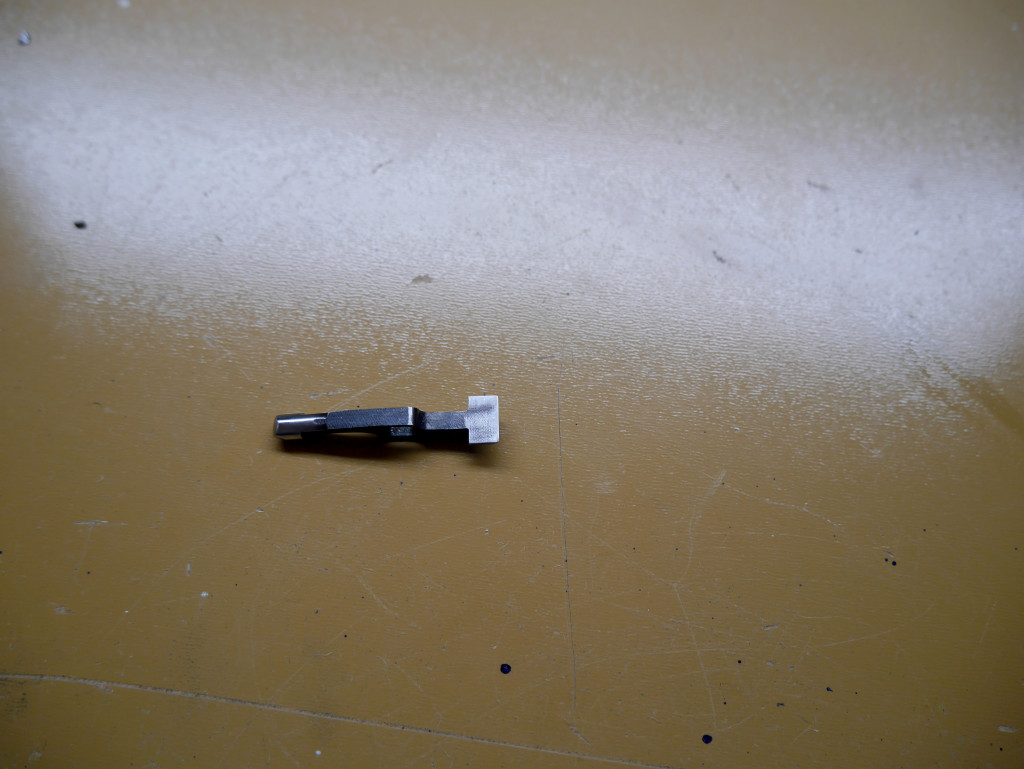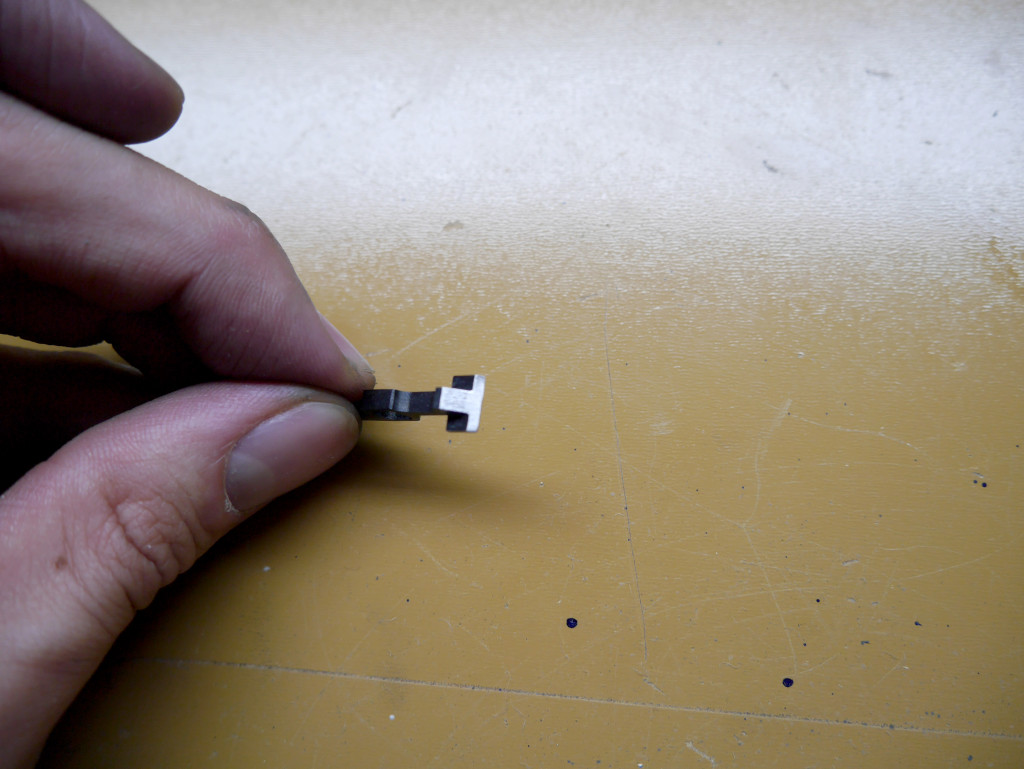 And my firing pin stop: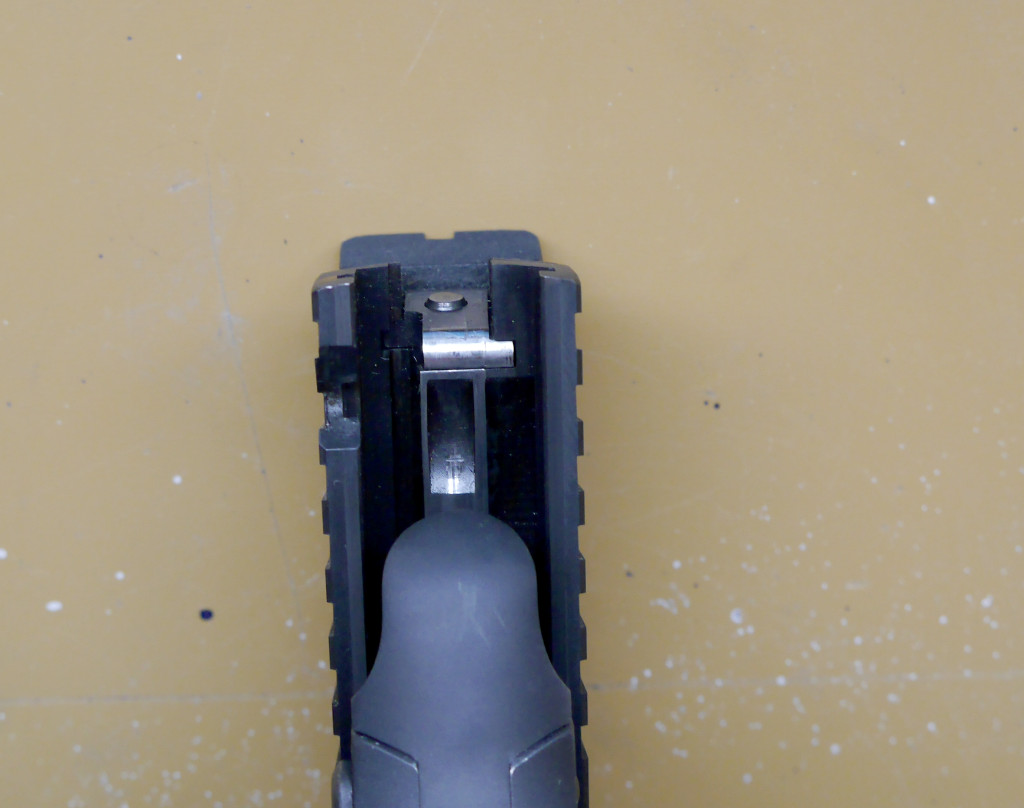 Part 2 gets into polishing the trigger, hammer strut, and feed ramp.
My resultant trigger: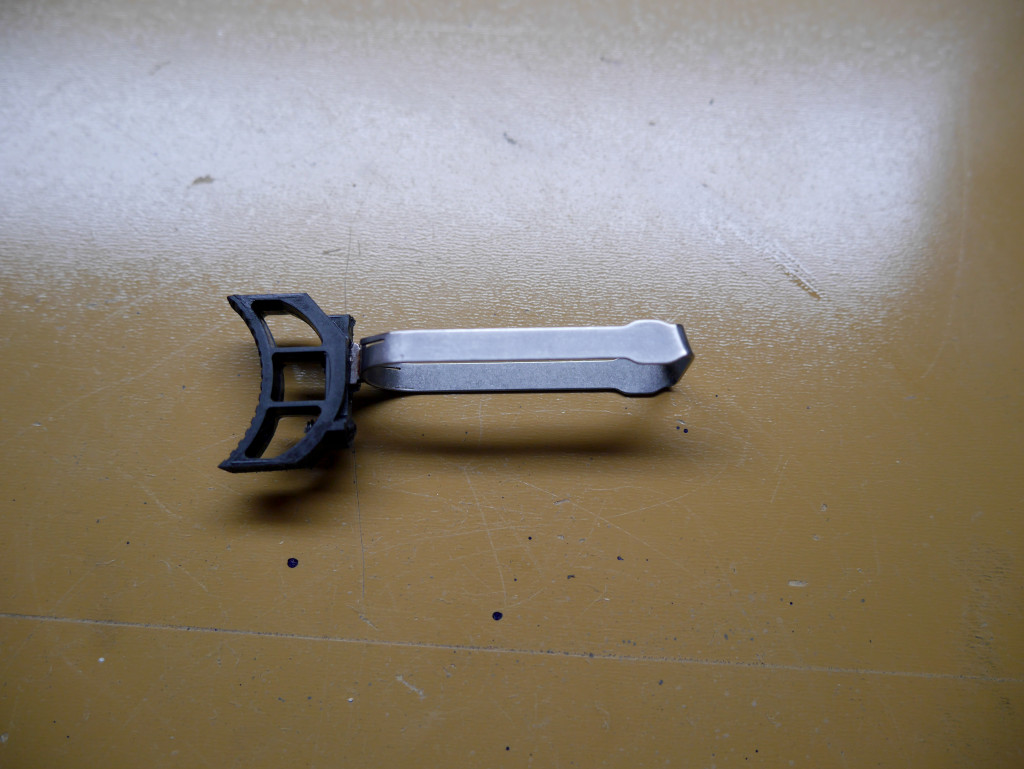 Hammer strut: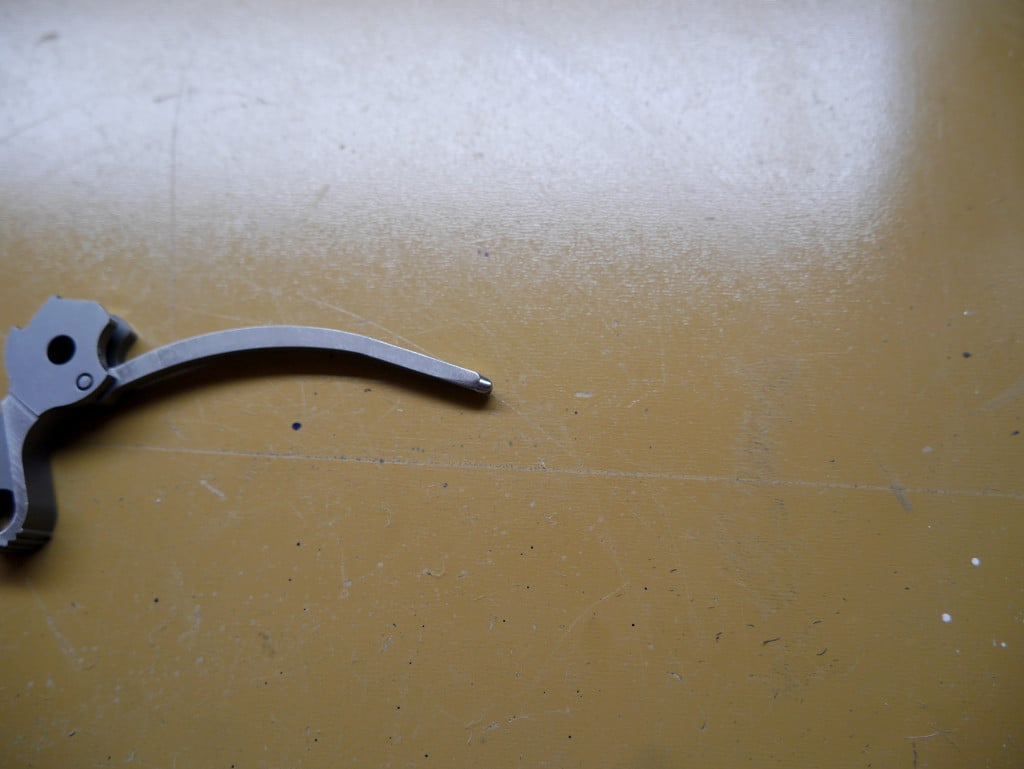 And feed ramp: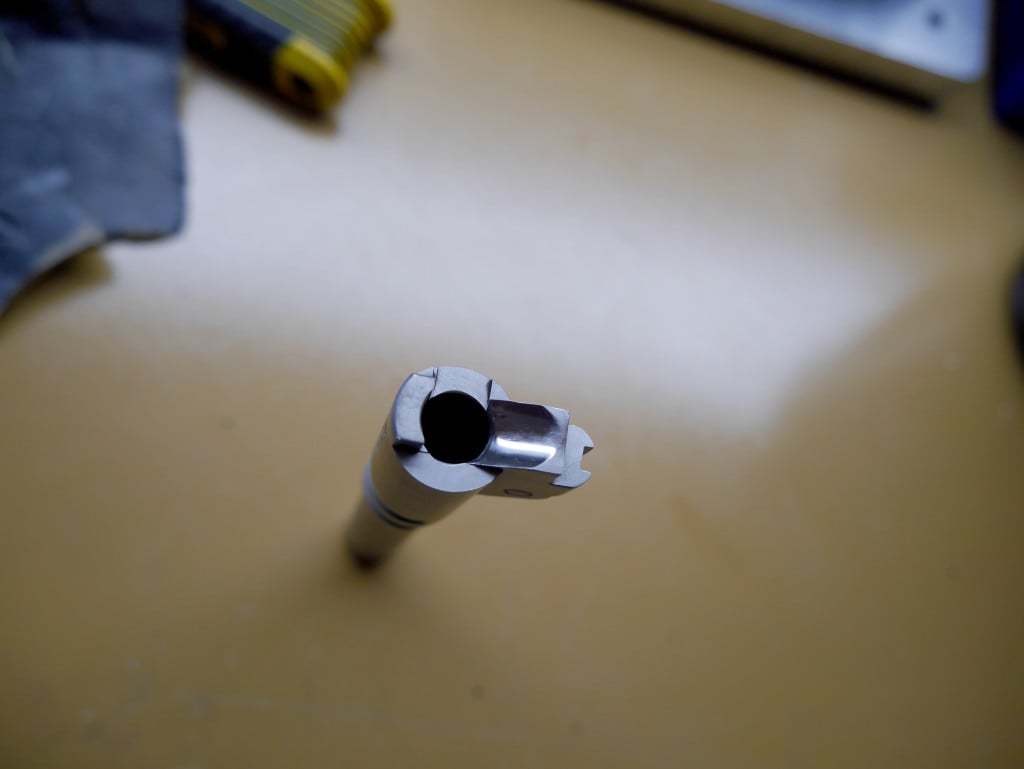 I could already feel the difference after I put everything together, and my trigger pull gauge showed that I dropped 1/2 a lb of pull.  I brought my 1911 to the range and combined with breaking in the frame/slide, it felt like a totally different (and more expensive) gun.