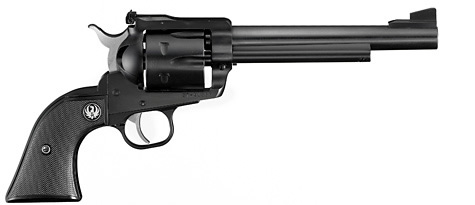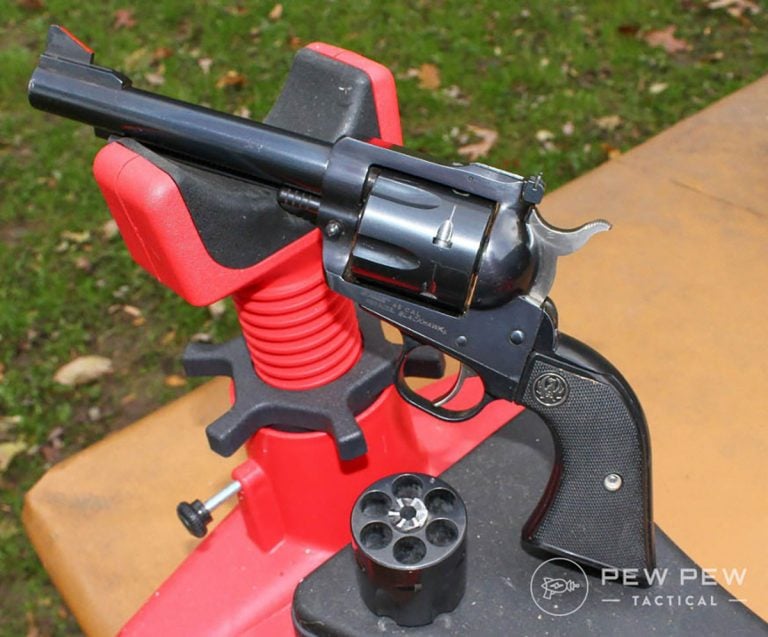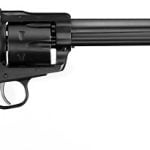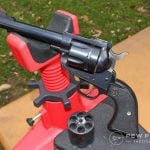 4.5
Versatile

Simple

Accurate
Limited aftermarket

Slower reload time

Only 6 rounds
Editor's Note:
The Ruger Blackhawk combines the traditional western-style features of the single-action revolvers of old with new technology to provide the ultimate refinement of the single-action platform. A transfer bar mechanism, combined with the loading gate, allows for safe operation and safe carry of the revolver with all chambers loaded. A cold hammer-forged barrel and target sights, in conjunction with a crisp trigger, allow for a great degree of accuracy to help deliver magnum levels of power whether you are target shooting or hunting.
Read full review
Ruger Blackhawk For Sale - Compare Prices
Ruger Blackhawk Specs
Barrel Length
4.6in / 5.5in / 7.5in
Caliber
357 Mag - 9mm Luger / 41 Rem Mag / 44 mag / 45 Colt
Finish
Blued or stainless steel finish
Overall Length
10.25in - 13.50in
Sights
Adjustable rear sights and a ramp front sight
Ruger Blackhawk Features

6 round capacity

Cold hammer-forged barrel

Transfer bar safety - helps prevent accidental discharge

Free-spin pawl and loading gate

Ramp front sight and adjustable rear sight
By The Numbers - Ruger Blackhawk
Accuracy
The Blackhawk is a very accurate single-action revolver.
Reliability
Ruger single-action Blackhawks are the M1 Abrams of the mainstream production revolver world.
Customization
Aftermarket is limited to mostly grips and a few optics mounting options.
Ergonomics
The ergos of a single-action revolver are simple, but they work. The plow handle grip allows a good grip on the gun while helping to take recoil out of the picture.
Overall
Hands-On Reviews & Related Post
final verdict
"Are revolvers old-fashioned? Of course. That's the point — "old-fashioned" still works, and it puts venison in the freezer. If you're a shooter who has learned to shoot only handguns of the self-shucking variety, give the Ruger Blackhawk a look." – Mike Hardesty
Community reviews
There are no reviews for this product yet.
Add your own rating and help other Pew Pew users pick the right guns