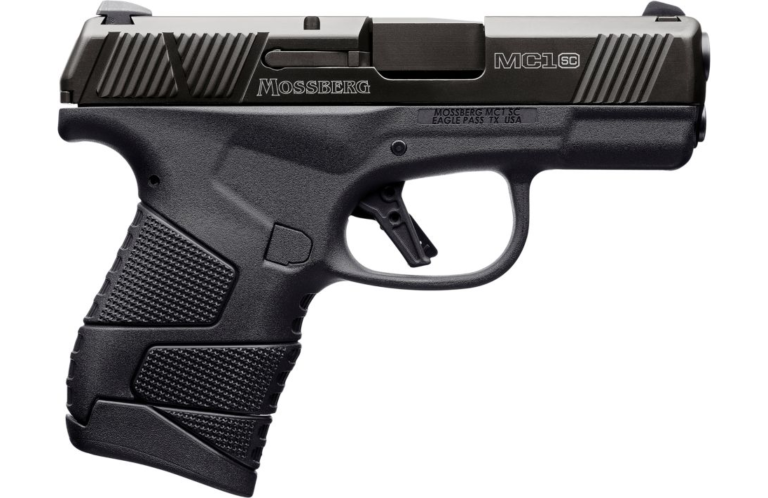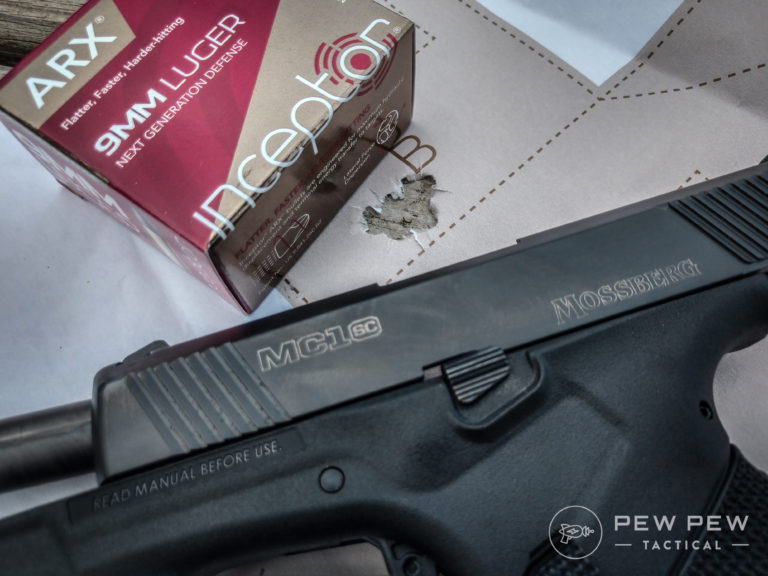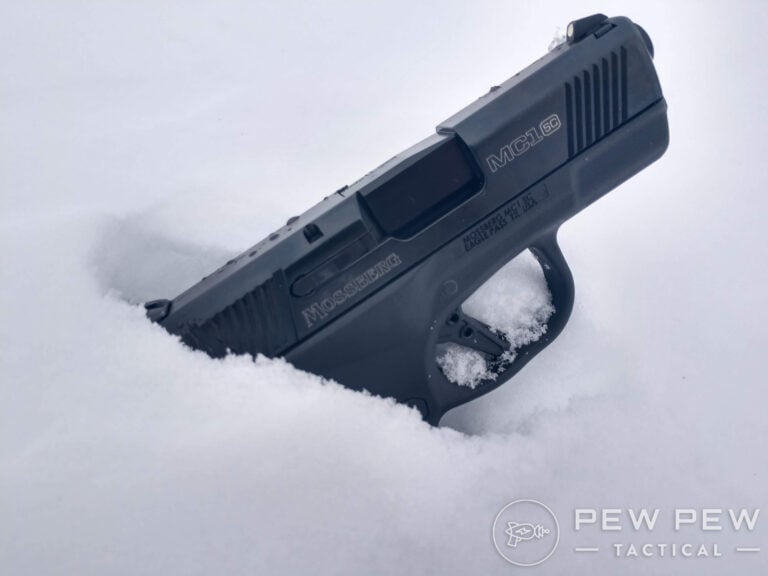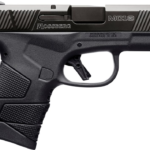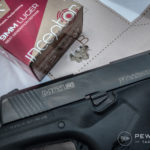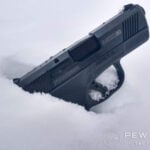 4
Good back up gun option

Can upgrade to Truglo Tritium Pro sights

Safe and easy takedown
6-round capacity

Newer MC2c has more features
Editor's Note:
The Mossberg is a relatively accurate pistol that is fairly comfortable to shoot. It's reliable and a decent option if you want to skirt around the Sigs and Glocks of the world.
Read full review
Product Description
The Mossberg MC1SC has a 6-round capacity with a standard, flush-fit magazine. It features a 3.4-inch barrel, an overall length of 6.25 inches, and an empty weight of 19 ounces. The standard model ships with white three-dot sights, but it is also offered with TRUGLO Tritium PRO sights. What makes this gun unique is the Mossberg Safe Takedown System, a way the company devised for owners to remove the striker assembly prior to takedown. This means no pulling the trigger to field strip your gun.
Mossberg MC1SC For Sale - Compare Prices
Mossberg MC1SC Features

6+1 Capacity

Standard white dot sights (or upgrade to TRUGLO model)

Flush fit magazine
By The Numbers - Mossberg MC1SC
Accuracy
Hits where you want it to.
Reliability
Our writer says this thing keeps on ticking.
Customization
Not a ton of customization or aftermarket parts
Ergonomics
Mixed bag, really depends on your hand and preferences.
Overall
Hands-On Reviews & Related Post
Mossberg MC1SC Variations & Comparables
4.2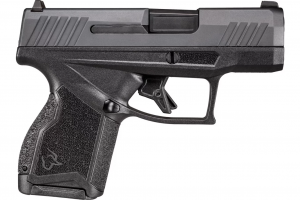 VIEW DETAILS
"Swinging for the fences at $392 MSRP, the 9mm Taurus is designed specifically for those that want to concealed carry but also don't need a tricked-out Gucci Glock to do it. Ergonomically, it's okay. It feels good in the hand, but its diminutive size is both a good and bad thing. As far as controls are concerned, everything is more or less where you expect it – all within reach and easy to manipulate. The magazine release might be a tad too shallow for my liking, but it's billed as a carry gun, and carry guns typically carry smaller controls. Also, the grip is short…our bigger-handed reviewers had to adjust their grip not to blow their fingers off…So watch out for that." – Johnny B.
Read More
final verdict
"Aesthetically it's one of the better-looking subcompacts on the market. Performance-wise it's a relatively accurate pistol. How comfortable it is to grip is going to depend on your hands and preferences. It's offered with or without a cross-bolt safety." – Kat Ainsworth Stevens
Community reviews
There are no reviews for this product yet.
Add your own rating and help other Pew Pew users pick the right guns