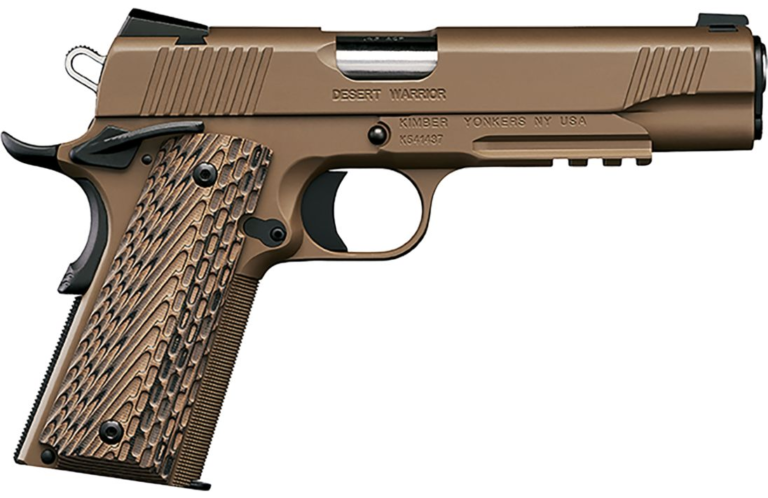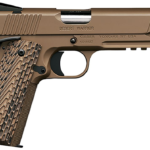 3.5
Very accurate

Rich aftermarket

Beautiful to look at
Not super reliable

Finicky on mags and ammo

Field stripping can be difficult
Editor's Note:
The Kimber Warrior is an outstanding gun from the looks department. If you are a buyer who is strictly into guns for self-defense and can only purchase one gun, I'd steer clear of this shooter as it's not the most reliable. Our reviewer experienced some issues while testing and performed well only with the right mags and ammo.
Read full review
Product Description
The Kimber Desert Warrior is another iteration in the Warrior lineup — this time with a desert tan aesthetic. It's pure 1911 all the way through with a .45 ACP chambering and steel frame. It offers an 8.7 inch length with a barrel measuring 5 inches.
Kimber Desert Warrior For Sale - Compare Prices
Kimber Desert Warrior Specs
Kimber Desert Warrior Features

Desert tan finish

7 round capacity

Ambidextrous thumb safety
By The Numbers - Kimber Desert Warrior
Accuracy
Definitely an accurate gun, pinging targets with ease
Reliability
Very finicky and difficult to keep up and running
Customization
It's a 1911...need I say more? Ton of aftermarket support.
Ergonomics
Feels pretty cool and controls are decent
Overall
Hands-On Reviews & Related Post
Kimber Desert Warrior Variations & Comparables
4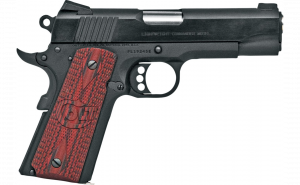 VIEW DETAILS
The Colt Combat Commander is a 1911 that looks as good as it shoots. It runs well and seems to be a durable handgun. That said, users accustomed to newer, polymer, striker-fired guns may find it a little lackluster. But tried and true 1911 fans know the value of a good ole Colt 1911. The Combat Commander doesn't disappoint.
Read More
final verdict
"With the right ammo, the right magazines, and proper training, the Kimber Warrior is a force to be reckoned with." — Sean Curtis
Community reviews
There are no reviews for this product yet.
Add your own rating and help other Pew Pew users pick the right guns