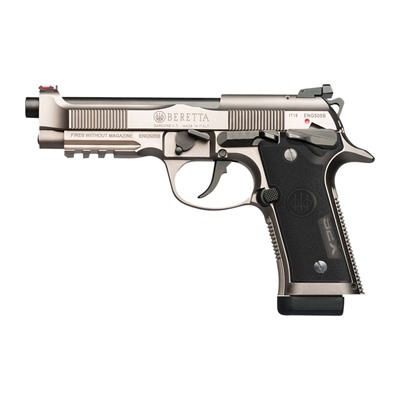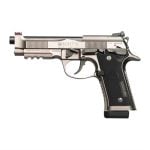 Competition ready

DA/SA

Brigadier-style slide
Editor's Note:
Beretta's 92X Performance builds on the 92 platform but elevates performance with out-of-the-box ready competition features. The Extreme S trigger feels like a dream while the gun itself brings fast cycling to the table. It's hefty, so be prepared for that, but at the end of the day, you want that in a competition gun for recoil purposes. All in all, this is a solid shooter.
Product Description
The Beretta 92X Performance builds on the Beretta 92 platform, bringing enhancements to competition shooters. This gun is out-of-the-box ready to hit the range. Measuring 8.7 inches in total length, it sports a 4.9-inch barrel and weighs 2.98 pounds. Capacity sits at 15+1 with two 15-round magazines.
Beretta 92X Performance For Sale - Compare Prices
Beretta 92X Performance Specs
Action
Double/Single Action
Magazine Capacity
15+1-Round
Magazine Included
2 x 15-Round
Beretta 92X Performance Features

Competition ready out of the box

4.9-inch barrel

DA/SA operation

Beretta Extreme S Trigger
By The Numbers - Beretta 92X Performance
Accuracy
Pings targets perfectly
Reliability
Reliable performance at the range
Customization
You don't really have to do much here
Ergonomics
Feels great in hand
Overall
Looking for a comp pistol? You found it.
Hands-On Reviews & Related Post
Beretta 92X Performance Variations & Comparables
3.9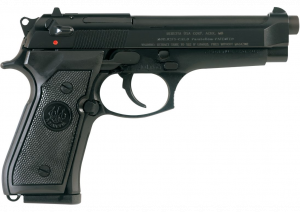 VIEW DETAILS
"This is a very accurate and precise gun that's consistent in its ability to hit your target. Contributing to its accuracy is the fact it's easy to control, and you're unlikely to flinch firing it. This gun feels excellent in the handle. The front and rear texturing is a nice touch, and the grip fits just right in the hand. The magazine release and slide lock are easy to reach and engage. All in all, it's a little dated but still a good gun." – Travis Pike
Read More
4.7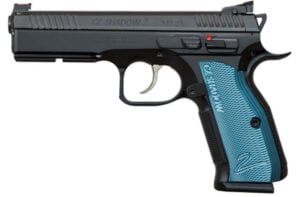 VIEW DETAILS
"The CZ Shadow 2 boasts legendary accuracy, reliability, and shootability. Its ergonomics, phenomenal trigger, and added weight help make this one of the flattest, easiest shooting pistols on the market. If you are looking for an off the shelf ready competition gun, home-defense gun, or a fun range toy, there are few guns that do it better than the Shadow 2." – Johnny B.
Read More
final verdict
Ready to hit the competition circuit? Well, Beretta has you covered with the 92X Performance. Building on the 92 platform, the 92X Performance brings enhancements to the 92 series that make it perfect for competition shooting. The Extreme S trigger feels fantastic and the gun offers fast cycling. It is a bit on the heavy side, but that's really what you want in a comp gun as it better manages recoil and allows for smooth transitions.
Community reviews
There are no reviews for this product yet.
Add your own rating and help other Pew Pew users pick the right guns