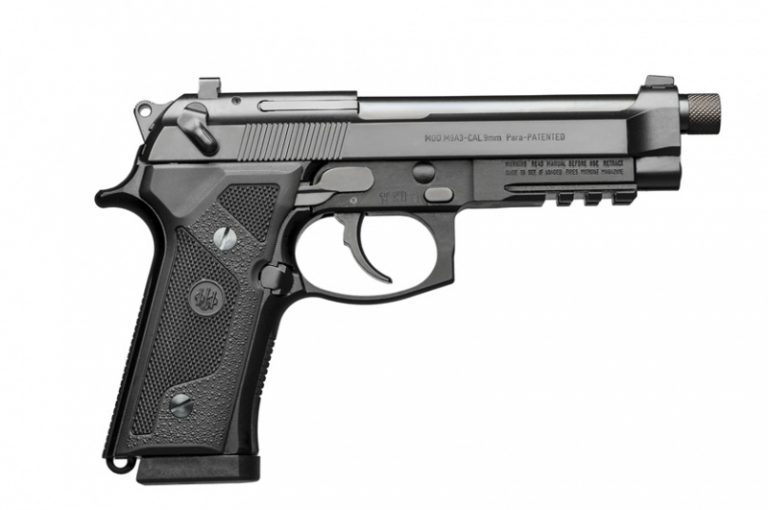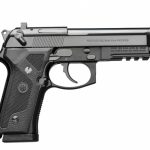 4
Soft shooting

Reliable

Threaded barrel
No suppressor-height sights
Editor's Note:
The Beretta M9A3 takes the venerable 92/M9 series and gives it a facelift with some welcome upgrades and features. The result is a more modernized version of the soft-recoiling, flat-shooting pistol we all know and love.
Beretta M9A3 For Sale - Compare Prices
Beretta M9A3 Features

Threaded barrel

17-round magazines

Vertec grip

Convertible from safety/decocker to decocker only

3-slot Picatinny rail

Double-action/single-action
By The Numbers - Beretta M9A3
Accuracy
It isn't a match grade pistol but still maintains good accuracy
Reliability
Legendary 92-series reliability
Customization
Swappable grips, threaded barrel, accessory rail and a strong aftermarket help customization
Ergonomics
The 92/M9 series of guns don't feel great for everyone, but the controls are easy to use and the gun is well-balanced
Overall
This is a solid duty pistol with good upgrades that is priced slightly higher than most guns in its class
Beretta M9A3 Variations & Comparables
final verdict
The Beretta M9A3 is a step in the right direction for the M9 platform. Some newer features help bring this pistol out of the 80s and into the modern era, but it is largely overshadowed now by its optics-ready brethren, the M9A4. However, for those who like the M9 platform and aren't interested in red dots, the M9A3 is a solid duty gun with amazing reliability and soft shooting characteristics thanks to its weight and design.
Community reviews
There are no reviews for this product yet.
Add your own rating and help other Pew Pew users pick the right guns