Looking for the most realistic humanoid targets to train with…that can last through thousands of rounds?
TAT3D's Mario Target might be the answer…with replaceable modular setups and even steel plates.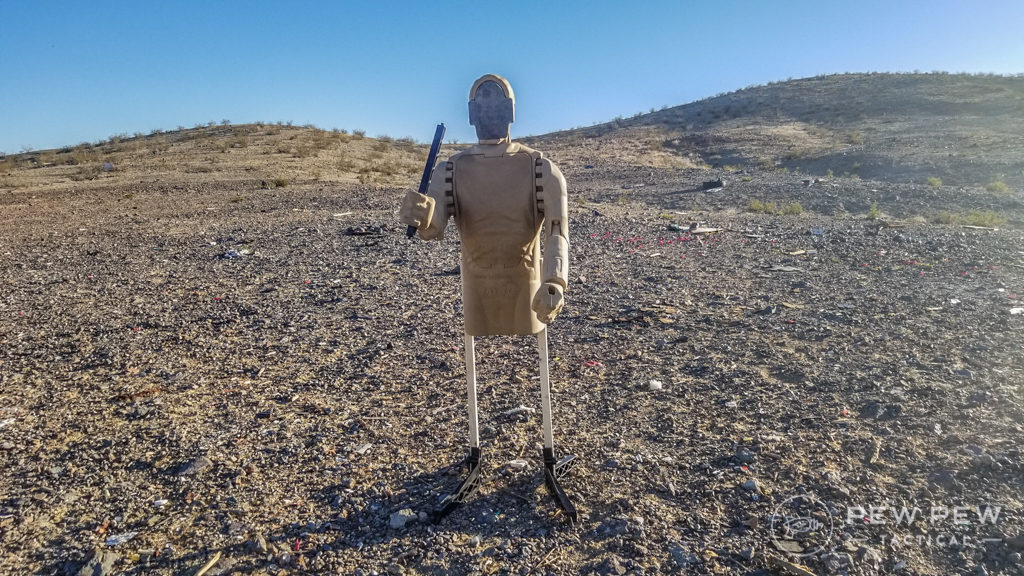 TAT3D sent me one to test…and test I did.  See if this target is worth the price of admission.  Plus a special $75 off coupon at the end.
Who Is It For?
Not for the value weekend warrior.  It's pretty much life-size, heavy, and costs $750 without plates.
But for the people and units that need realism, durability, and total modularity…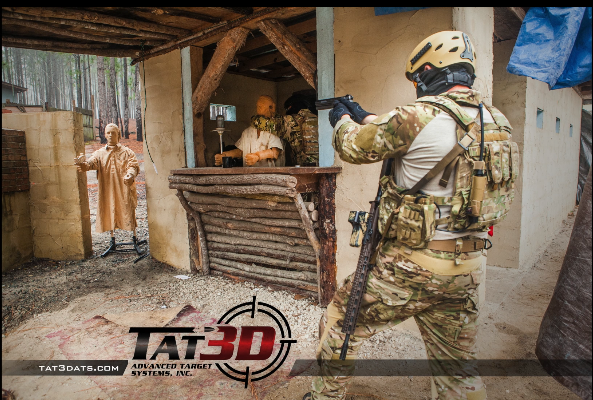 What Is It?
The Mario is created from polyethylene with optical scans of actual humans to give a super-realistic experience.  It also has a lot of movement possibilities in the arms and hands.
Plus the ability to add weapons into the hands.

The material is also surprisingly self-healing.
5.56 rounds passed through easily and didn't seem to affect the structural integrity.  I have no doubts it can take thousands of rounds before replacement.  And if you do replace…you only need to swap out the individual part.
And for those "high-volume" areas like the chest and head…there's steel plate editions.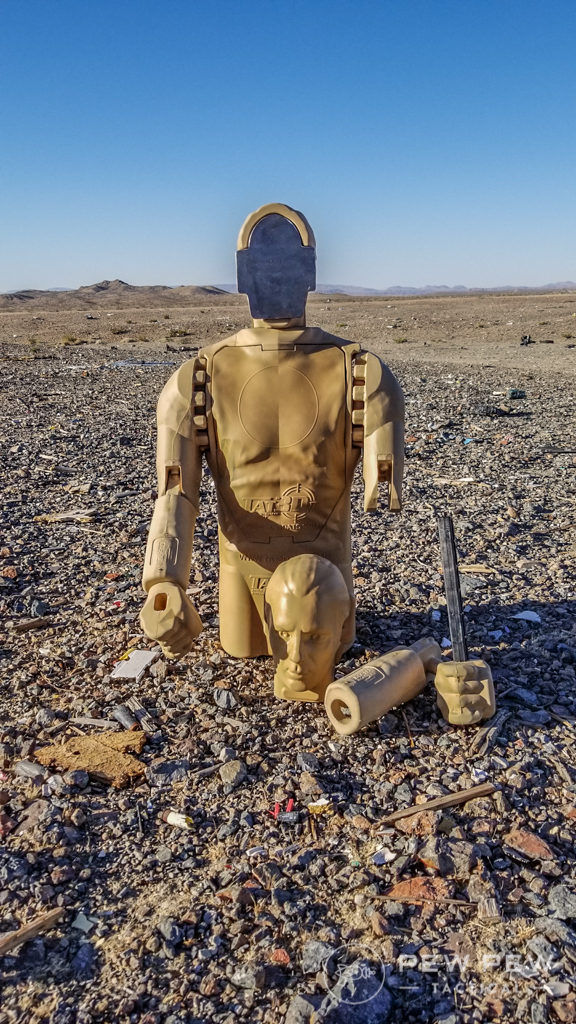 How Does It Work?
It was dummy-proof to set up (see what I did there) with joining together the arms and hands.
And adding in the in the stands (all included and pre-drilled) was easy too.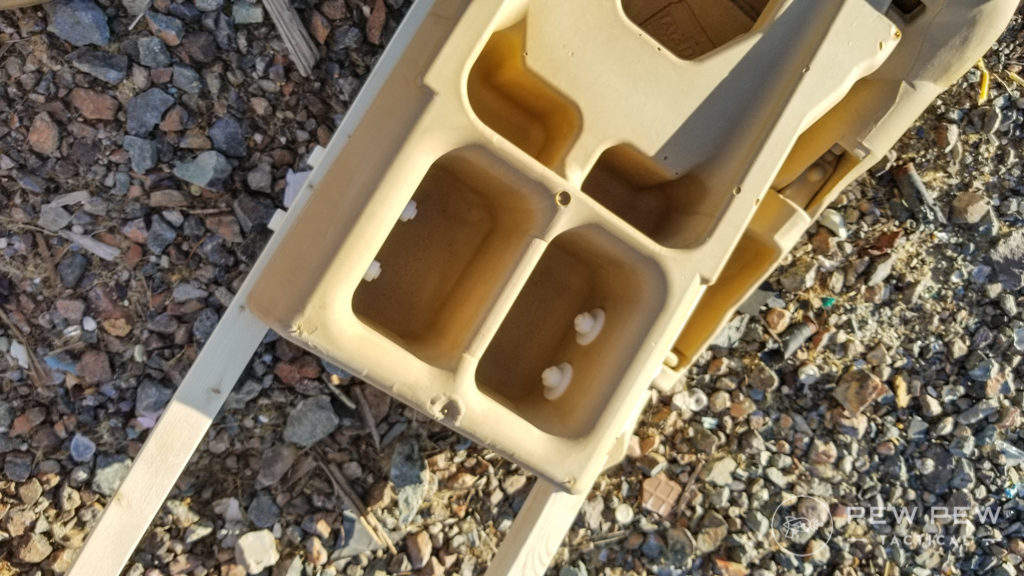 I did mess up with strengthening the bottom stand by using the bars as a make-shift deadly weapon…but it still held up with even close distance shots.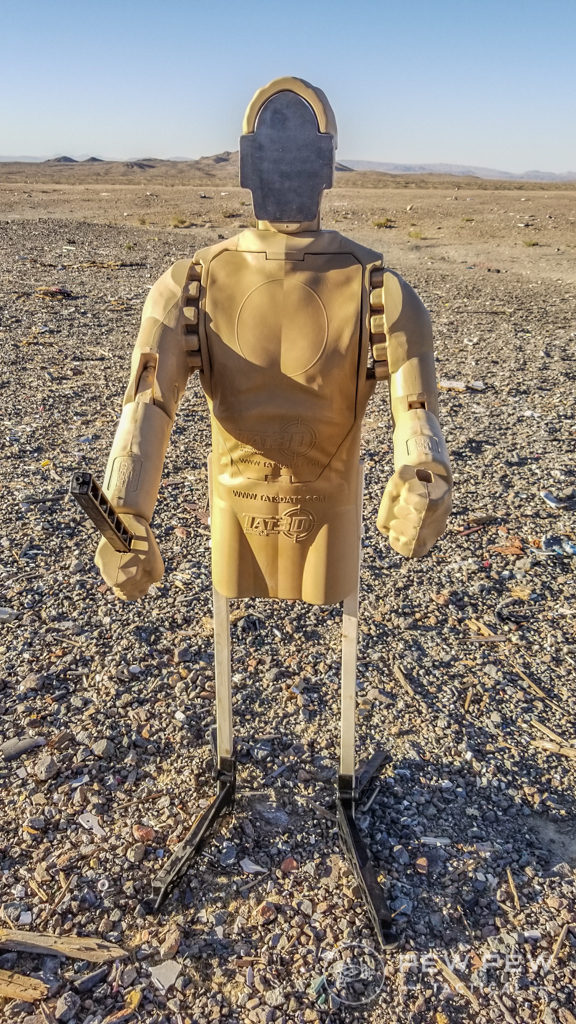 This is how it's supposed to be…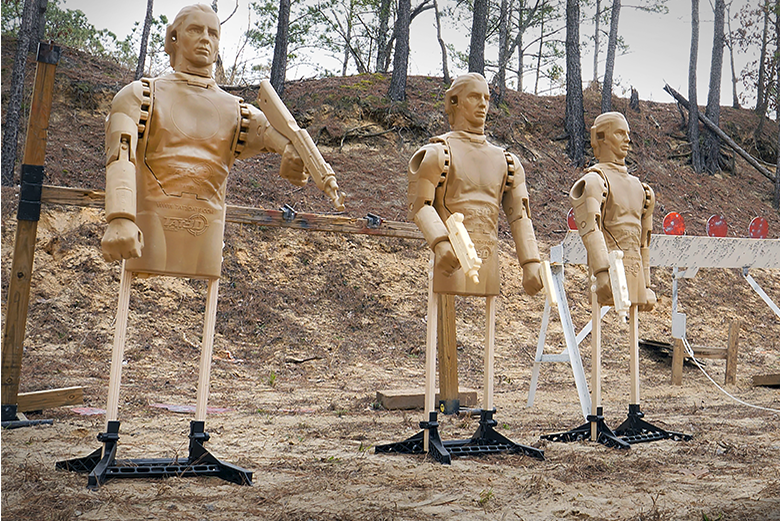 How Does It (Get) Shot?
What really matters.
We first shot two kinds of 5.56/.223 ammo at the chest and steel plate.
And with rapid fire at close range with handguns you can see the target move around…but never close to falling over.
At roughly 25 yards the 5.56 (M193 ) and .223 (commercial) went completely through the plate.  The 9mm ammo also made some slight divots.
*Note*: This was a prototype plate so the real one will be AR500 and will be able to sustain these hits.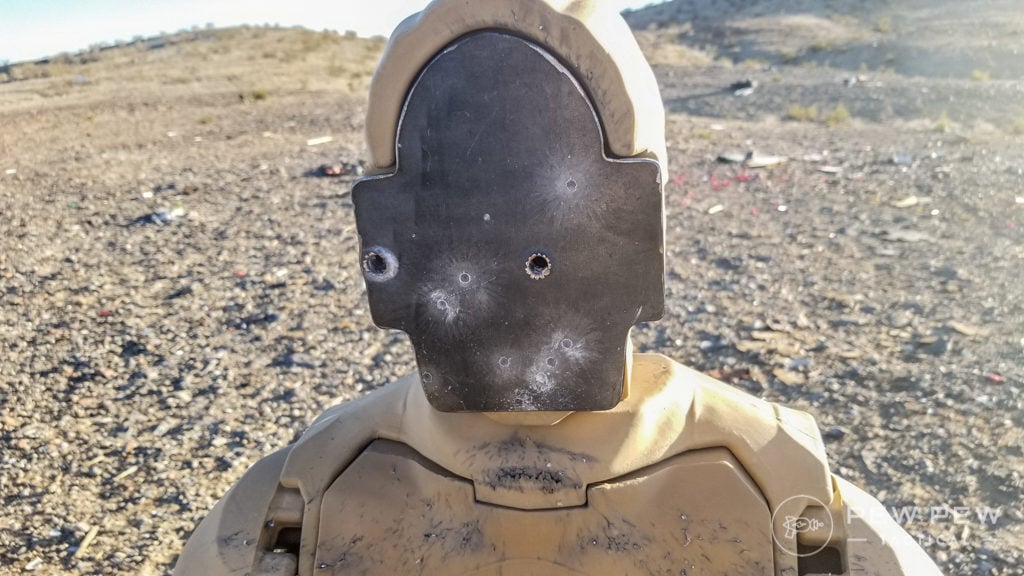 However, the shots on the main polyethylene target was spectacular.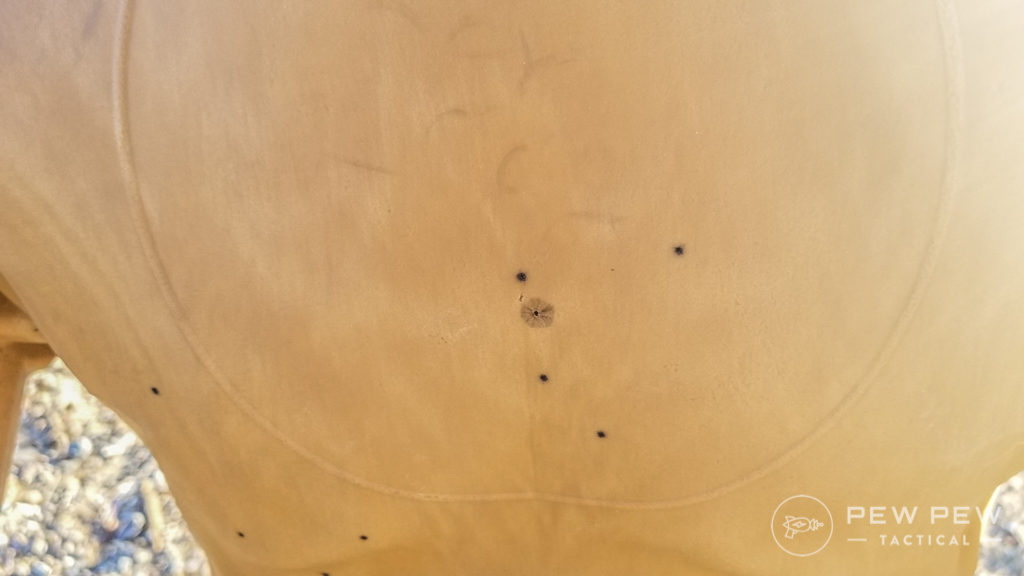 From the back you can't even tell unless you look super closely…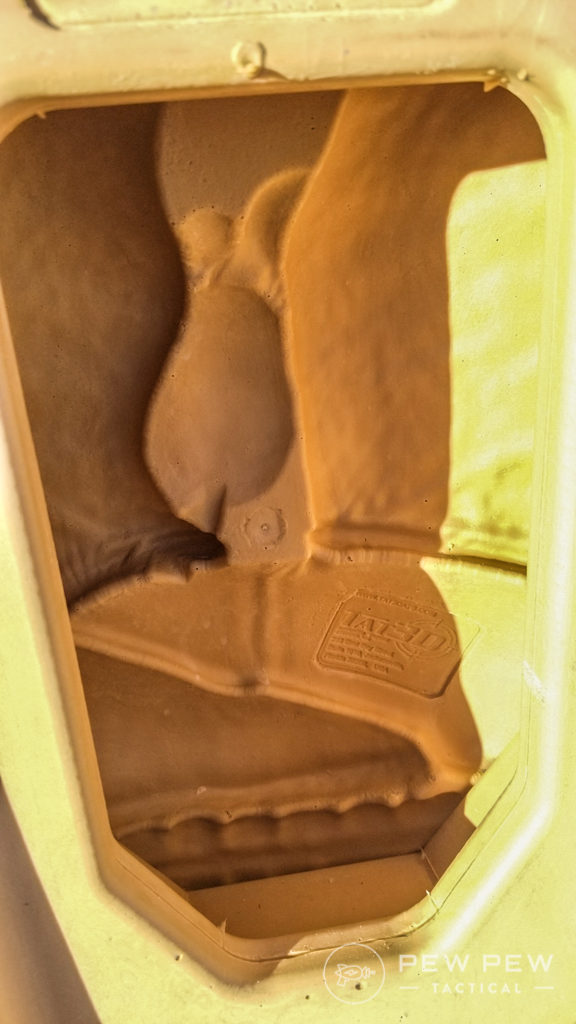 Splatter was also ok with the rifle and pistol rounds on the steel plate.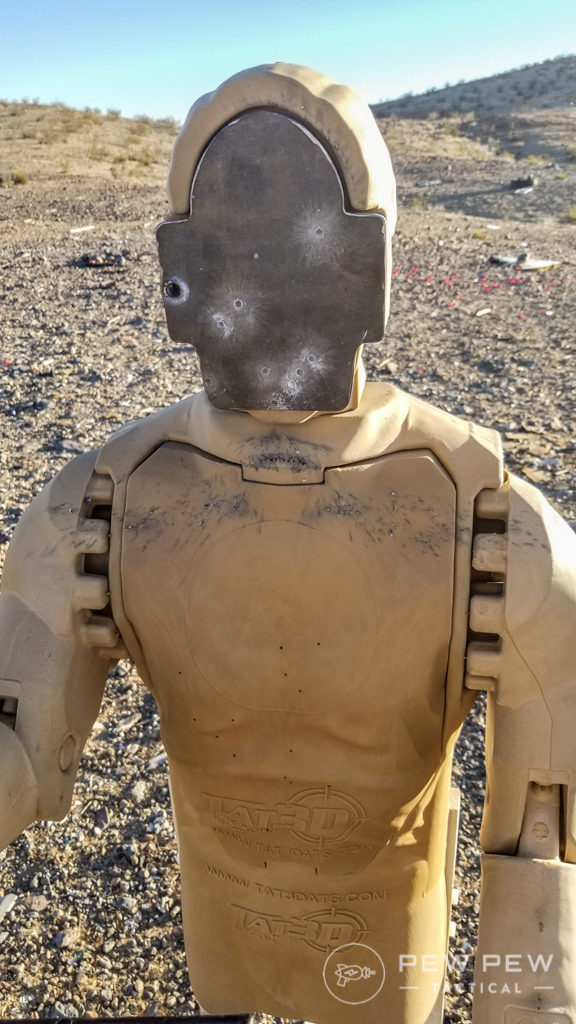 As long as you're shooting from a correct distance (recommended is 80 yards for rifle), you should be good for many rounds.
Now how about some night shooting?
Lights up well under illumination and made our range trip a lot more fun.
Here's the final target after a good amount of rounds throughout the day and night.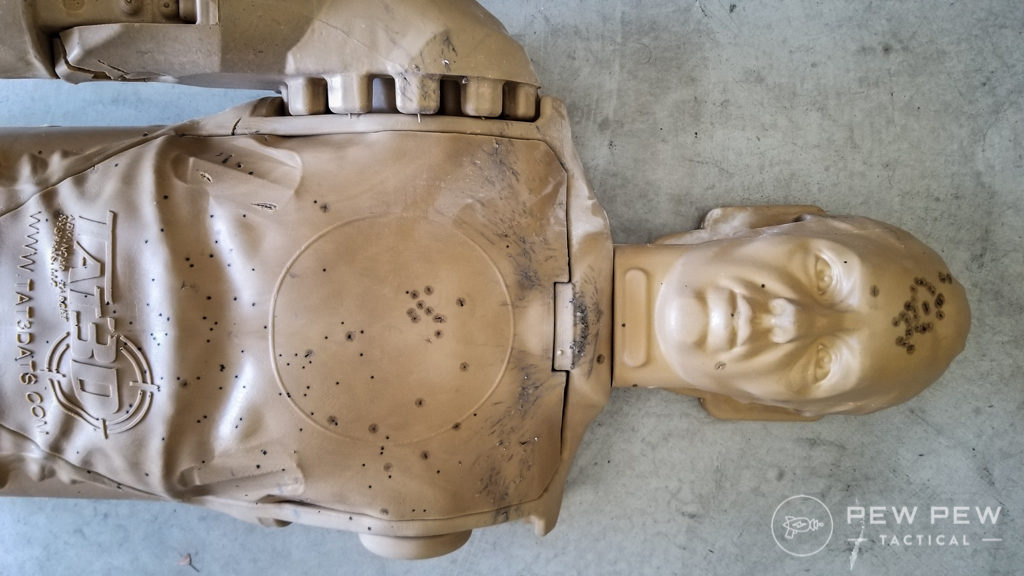 Conclusion
After many rounds the Mario is still up and running.  If you're shooting the correct caliber for the distance it should last a VERY long time with the AR500 plates.
Going for center mass?
There's also versions of it with a steel chest plate and even smaller hostage targets.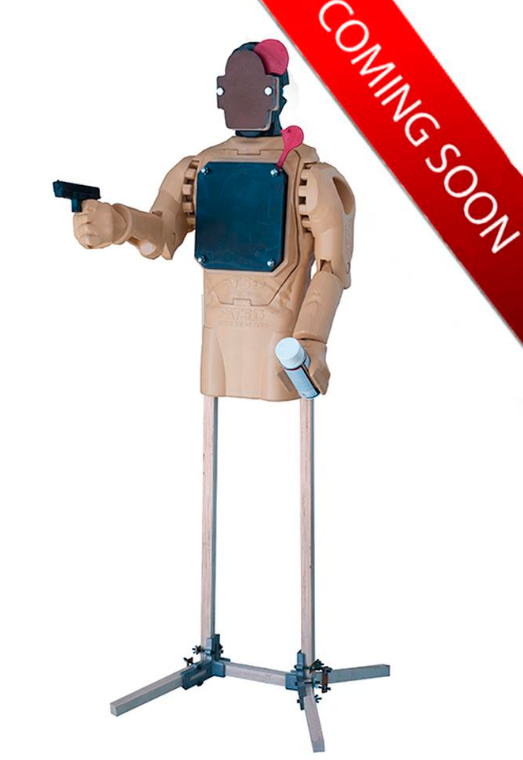 If you're the proper demographic who needs life-size, realistic, modular, and nearly indestructible targets…check out all their targets here.
I for sure am going to keep bringing it out to my extended range trips and I'll keep this review updated with usage photos.
TAT3D is offering Pew Pew readers $75 off the Mario target with the code "PEW75".  Valid until September 30, 2018.
What's your take on the Mario target?  Is it worth it for the average shooter?  Or if it's too rich or unnecessary for your blood…check out our Guide to Reactive Targets.